Welcome to a fascinating tour of the world of houses in Nigeria, where we'll look at the stunning architectural wonders that dot the country's terrain. Every home, from little bungalows to imposing palaces, conveys a different tale of elegance, comfort, and cultural history. 
Join us as we explore the appeal of these incredible houses, exhibiting the rich architecture of Nigeria and the craft of designing genuinely exceptional living spaces.
In Nigeria, houses play an important role. Though there are many common types of Nigerian House but still not all of them are the same. So here we will tell you about the different types of Beautiful houses in Nigeria that one can build in.
Firstly, comes the bungalow houses, which are simply single-story houses with a basement. These houses are either detached or semi-detached. To a large extent, one will, therefore, find the most popular residential house in Nigeria.
Source: PinterestExperience the splendor of a house that was painstakingly constructed to perfectly capture the sense of wealth and refinement and was inspired by the magnificent Castles in Annecy. This architectural marvel beautifully combines traditional castle features with contemporary accents to create a remarkable illustration of luxury in modern houses in Nigeria.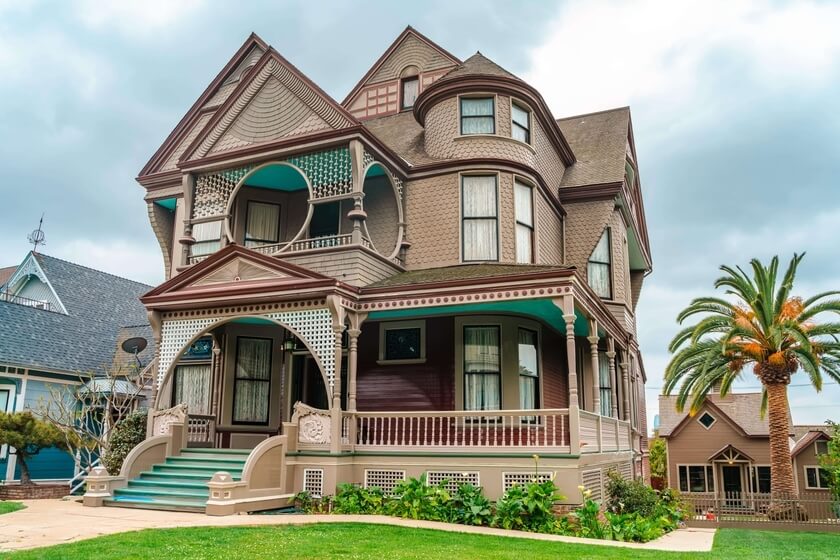 Beautiful houses in Nigeria include this magnificent Victorian mansion tucked away in a posh neighborhood. Its impressive architectural style, which is embellished with fine details, emits ageless beauty. This magnificent home, a real masterpiece, is proof of the attractiveness of opulent life in Nigeria.
Secondly, Duplex houses are mostly seen in Nigeria. They often look like two houses are put together or it is like a large single house sharing a wall between halves. The only difference between a bungalow and a duplex house is that bungalows are grounded whereas duplexes are usually high-storied.
This design is the most significant among Nigerian house plans. It features the Cedarvale Ravine home, a style that skillfully combines nature and contemporary living. This architectural marvel offers a peaceful sanctuary surrounded by luxuriant flora thanks to its perfect blending of interior and outdoor areas.
Thirdly, comes the townhouses which are like terrace houses. Townhouses are mostly found in housing units and gated estates.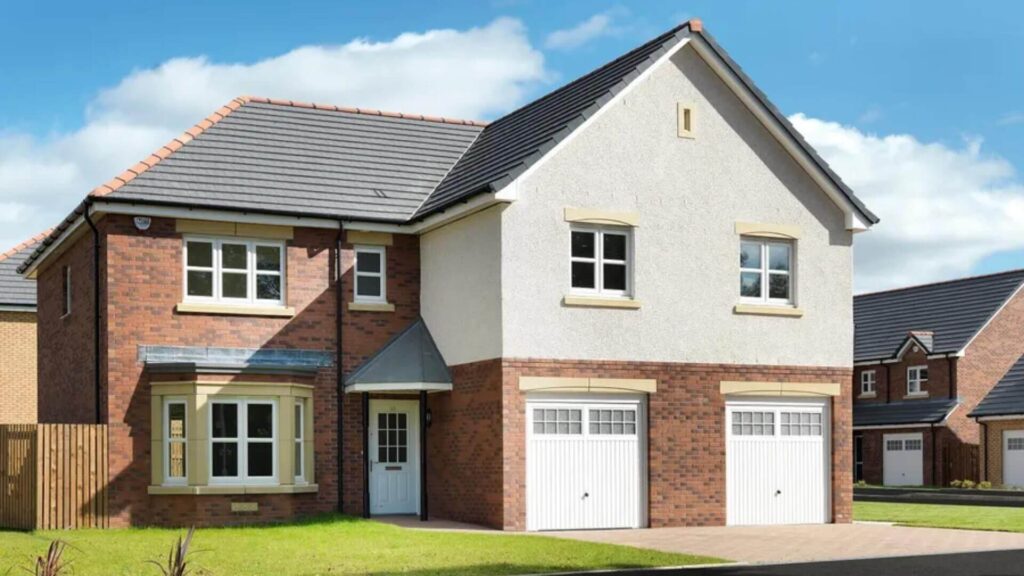 Discover beautiful bungalows in Nigeria with today's new construction that incorporates Scottish-inspired elements. These layouts create a perfect living environment for contemporary Nigerian families by showcasing timeless appeal and combining beauty and utility.
This exquisite modern home image will help you understand the attractiveness of Houses in Nigeria. It features a modern, sleek design that oozes refinement and flair, making it ideal for anyone looking for a luxurious and cosy living space.
Fourth, the Terraced House has identical individual houses conjoined in rows. It is the most common form of housing you will find in estates and some housing units. These houses have uniform fronts and uniform heights making the house an identical one.
Source: UnsplashTake in the elegant and peaceful aura of a wooden house with a spotless white façade and experience its ageless attractiveness. The surrounding beams offer a touch of rustic attractiveness. It results in a harmonic fusion of contemporary aesthetics and unspoiled natural beauty we can find in house designs in Nigeria.
Enjoy this luxurious home image of the pinnacle of fine houses in Nigeria, which showcases excellent craftsmanship and sumptuous details to create a lavish and distinguished living place for individuals with discriminating tastes.
With this magnificent design of a modern home, you may admire the alluring spirit of modern life. It is a superb example of the creativity and magnificence of the houses in Nigeria. The inspired home is the pinnacle of contemporary architectural brilliance thanks to its clean lines, spacious interiors, and seamless fusion of beauty and utility.
Learn about the Frame House, a showcase for the latest bungalow house design in Nigeria, and fall in love with its appeal. This design, which offers a genuinely alluring and fashionable living environment, flawlessly blends refinement and utility with its distinctive frame structure and modern appeal.
Fifth, Penthouse is an apartment on the highest floor of an apartment building or hotel. These houses typically have luxury features that differentiate this house from other houses. People who live in these houses live a luxury lifestyle. Usually, residents of these penthouses often have fine views of the city skyline.
In conclusion, with their architectural styles, fine details, and excellent craftsmanship, these gorgeous house designs in Nigeria encapsulate the spirit of modern life. Nigeria provides a wide variety of residences that suit different interests and inclinations, from cutting-edge works of art to lovely traditional dwellings. 
These houses in Nigeria are a tribute to the flourishing architectural landscape in the nation and provide a look into the future of domestic life thanks to their extraordinary beauty and utility.
As you have completed House designs Now also check out

Want More inspiration for your House Exterior Check out below