If you've recently bought yourself an old house or have one already and are experiencing some wear and tear, worry not as we can help you bring new life back to your humble abode so it stands out in the present. What's more, is that you can accomplish this redecoration process all on your own, without having to break the bank or hire a professional contractor, whether it involves including new lighting, finishes, or other decorative pieces. 
Source : i.pinimg.com
 Here are some of the best ways of updating an old house:  
1. First Plan Everything Ahead 
 The first thing you need to know about how to make an old house look new is to first plan your steps out in advance. If you don't consider this properly, your house might possibly look distorted in the end, especially if you make only a few changes here and there instead of the entire place. So, to ensure nothing is out of place, make a cohesive map of all the creative catches you're going to give your old home. 
2. Clean Everything Up 
 The next thing to do after the planning process is to give your house a nice scrub. This isn't just to help prepare the place for its imminent makeover, but also to help you uncover areas that you don't usually pay attention to while typically cleaning your home. Be sure to leave no stone unturned before you start decorating because you'll be really thankful you did. 
3. Upgrade Doorknobs 
 Whether you're looking to give your doorknobs a classic or modern look, you need to ensure the results are overall impressive. If you decide to opt for reproduction knobs, then inspect local salvage yards so that you can push down the cost. Otherwise, you'll need to inspect online sites such as Etsy for some creative influence.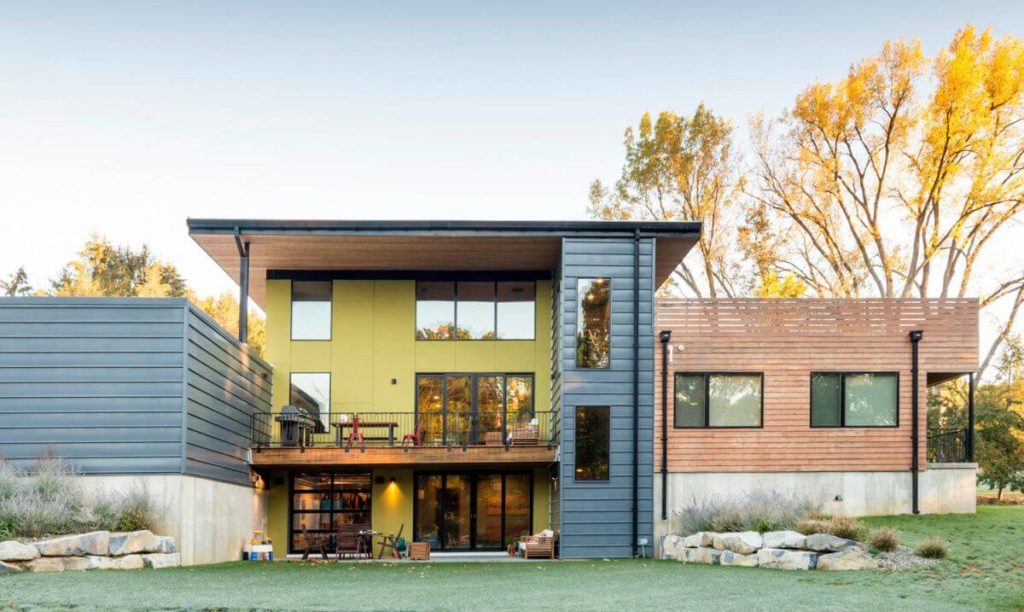 Source : homedit.com
4. Add a Fresh Coat of Paint 
 Another way on how to update an old house on a budget is by using paint. Paint is said to be extremely inexpensive according to Keysha Jillian, owner, and designer of the Tampa-based K Jillian Designs. Whether it involves toning down a color or adding a bold one to liven up a space, color is excellent for changing a room's overall feel. A brand-new coat of paint could possibly cost around $31.99 a gallon.
If you live in Ontario and are in the market for a new house, then learn more about buying one of new homes in Ajax.
5. Paint the Cabinets 
 If you've come to realize that your cabinets are looking a bit dry or outdated, and also that the paint is chipping off a bit, then you can fix that by giving it a splash of new paint. And seeing as how paint is cheap, as we said earlier, getting a couple of paint cans and some brushes aren't going to cost you much.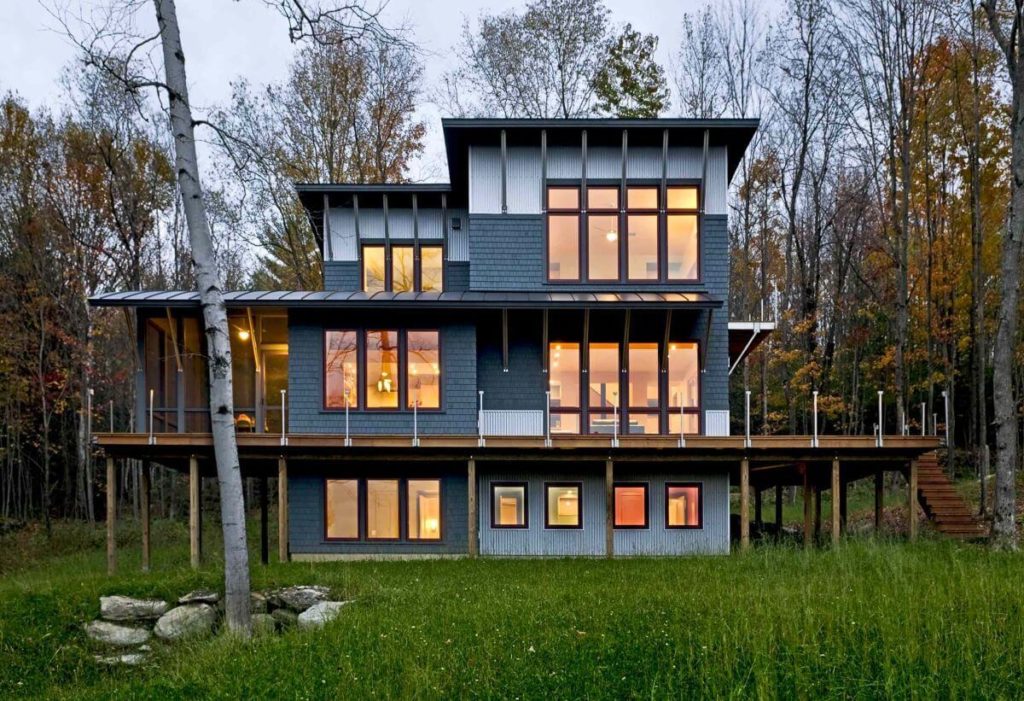 Source : homedit.com
6. Replace or Clean Rugs and Carpets 
 When it comes to carpets, there are two things that homeowners can do with them: they can either get them tidied up to give them a fresh look or simply replace them altogether. However, if you're looking for a much cheaper approach, we recommend having them cleaned professionally. If you use rugs and have wooden floors, then they can also be cleaned as well.  
7. Give Your Trim Work a Neutral Contrasting Makeover 
 If the trim work that you have is already in great condition, and you really want to show it off more, then give it a neutral or nearly neutral contrasting shade (such as blue-green gray) to help it make a statement. Besides that, every other room in the house must be consistent. And if the ceiling is given the same coat; it will tie everything together. 
8. Update the Kitchen 
 For old home kitchens, we recommend painting the space with an updated shade of gray, cream, or tan. Next, we suggest changing the look of outdated, dark cabinets with lighter styles and finishes. Once again, painting is one of the safest bets on how to modernize an old house while also trying to save on money. Besides that, you can also include some new handles and knobs in oil-rubbed bronze or brushed nickel. 
 The next thing to do is to add some fresh lighting fixtures like overhead lights, sconces, and a chandelier to get an elegantly-looking modern kitchen. To further elevate that contemporary look and luxurious appeal, add some new countertops in marble, concrete, or granite. 
If you have flooring that was installed before 1978, chances are it might have asbestos and that is not good for the lungs. So instead, you'd be better off adding new linoleum tiles on top of that old flooring.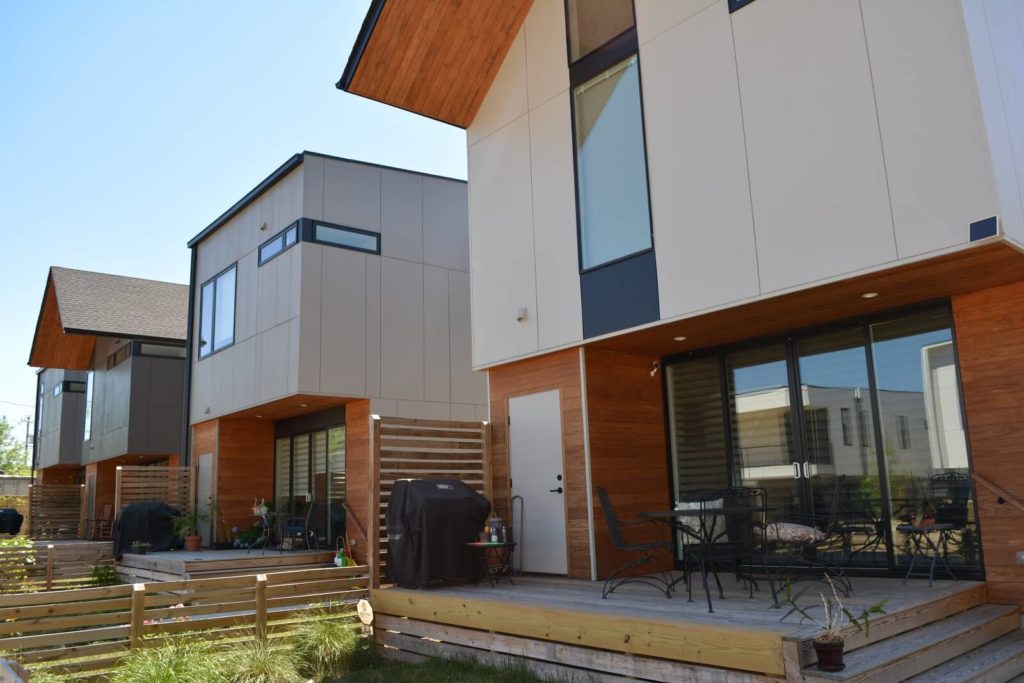 Source : blogspot.com
9. Update the Old Outlets 
Although it seems a bit unnecessary at first, you will find that updating your house's old outlets can make it come off looking new again. It's also an affordable tactic, making it another effective way of how to make an old house look modern. Over the years, old homes may have outlets that are shown to be cracked, yellow, a little burned off, or painted. 
10. Give Your Bathroom a Facelift
Obviously you can't forget about the bathroom now, can you? Not only do you have to give the walls a splash of new color, and fix the lighting fixtures, but you also need to inspect the water fixtures as well. Besides that, you can add a new vanity in a hickory or oak finish. If not that, you can also opt for a painted vanity for an updated, crisp look. If you're going to add a new bathroom countertop, then you should go with one that comes in granite.