Rustic ranch-style home design is becoming more popular. This rustic look is comfortable and stylish, evoking images of Western lodges and cozy ski cabins. If you're looking to create an authentic rustic ranch home, we'll cover some of the key elements of rustic ranch style and offer tips on bringing this look to life.
What Is Rustic Ranch Style?
Rustic ranch style's focus is to create a warm and inviting space that feels like a home away from home. This design style favors natural materials, simple forms, and a relaxed atmosphere. 
Rustic ranch homes often incorporate log or stone accents, vaulted ceilings, and large windows to take advantage of natural light and stunning views.
One essential aspect of the rustic ranch style is authenticity. This design style should feel like it has been around for generations, even if it's brand new.
Tips For Authentic Rustic Ranch House Interior Design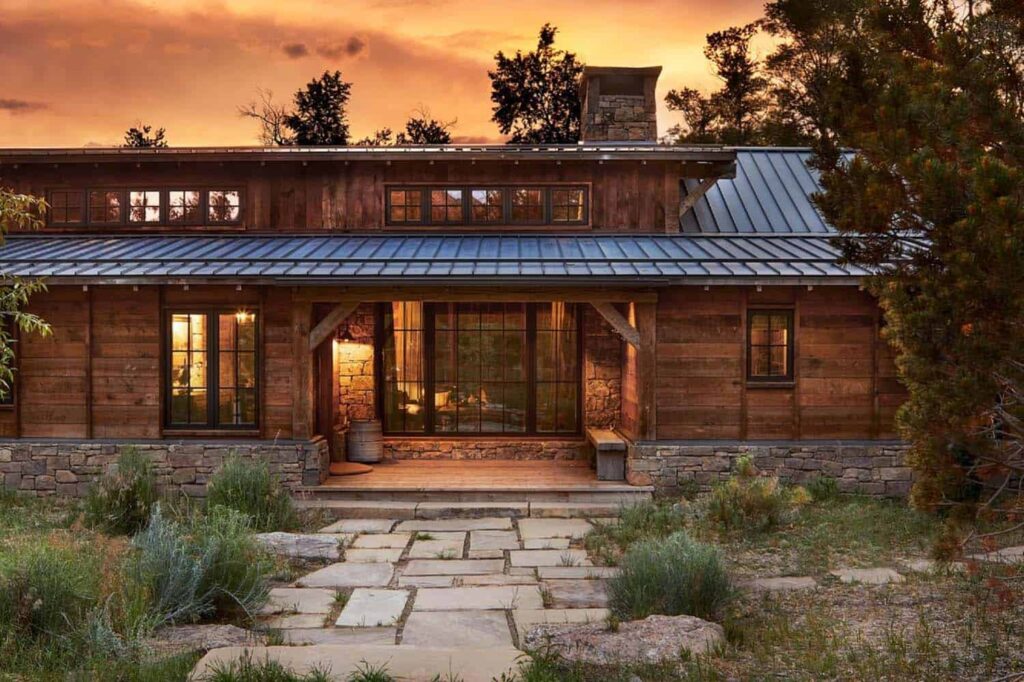 source: pinterest.com
Ready to create an authentic rustic ranch house? The following tips can help you get started.
Go For a Natural Look
Like western-chic style, one of the defining characteristics of rustic ranch style is natural materials and finishes. Homeowners can achieve this in several ways, such as using reclaimed wood for beams and floors or opting for stone or brick veneers. For furniture and accents, look for pieces made from natural materials like leather, wood, or iron.
Logs and stone are two of the most commonly used materials in rustic ranch homes. These accents help create a sense of history and add visual interest to the space.
Avoid using too many synthetic materials or finishes. These can make a space feel cold and impersonal, which is the opposite of what you're trying to achieve with rustic ranch style.
Vaulted ceilings are another common element in rustic ranch homes. This design feature helps create a sense of spaciousness and can also be used to highlight logs or stone accents. If your home doesn't have vaulted ceilings, look for ways to add height to the space, such as using taller furniture or floor-to-ceiling curtains. Timber framing is another popular technique used in authentic rustic ranch design.
Choose Simple Forms
source: pinterest.com
In rustic ranch homes, furniture and decor tend to have simple forms to keep the design style's focus on comfort and relaxation. When choosing furniture and decor for your home, look for pieces with clean lines and uncomplicated shapes.
Too much clutter can make a space feel cramped and busy. In rustic ranch homes, it's critical to strike a balance between cozy and spacious. Keep this in mind when selecting furniture and decor, and resist going overboard with knick-knacks and accessories.
Use a Limited Color Palette
Rustic ranch homes often have a limited color palette to create a sense of cohesion and unity. Common colors in rustic ranch style include earth tones like brown, green, and red. Use these colors throughout the home on walls, floors, furniture, and accents.
Consider using a rug with a pattern in a living room with neutral walls and furniture. Add a pop of color with decor on the mantel if you have a fireplace.
Create a Cozy Atmosphere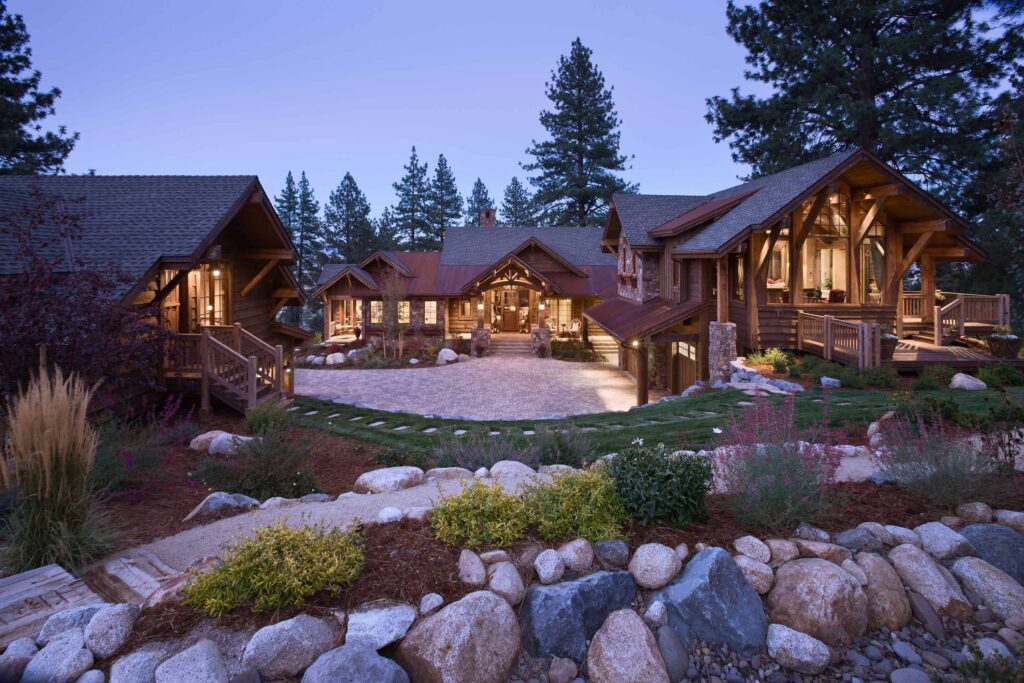 source: pinterest.com
Another key element of the rustic ranch style is creating a cozy atmosphere. To do this, focus on using warm materials and finishes, comfortable furniture, and plenty of layers. Use woodsy prints and plaids in fabrics to add a touch of rustic charm. Wrought iron lighting fixtures and antler chandeliers are popular lighting options in rustic ranch homes.
Ranch homes are often known for their large windows. Make the most of natural light by hanging curtains or drapes you can pull back to let in sunlight. In the evening, use lamps and candles to create a warm and inviting ambiance.
Some ways to make your space even cozier include:
Adding a fireplace: Nothing says cozy like a crackling fire in the fireplace, and having one in a rustic ranch house is a must. If you don't have a real fireplace, consider using a portable one or an electric fireplace insert.

Incorporating soft fabrics: Use plush fabrics like wool, cotton, and velvet to add comfort and warmth to your home. These can be used on everything from furniture to window treatments.

Adding layers: Using layers in your home design can add both visual interest and a sense of cozy comfort. Try layering a throw blanket over the back of a sofa or using pillows in different colors and textures.
Bring the Rustic Ranch Look to Life
source: rusticartdesign.com
With the above tips in mind, you can bring the rustic ranch look into your home. By using natural materials, focusing on creating a cozy atmosphere, and using a limited color palette, you'll have the perfect rustic ranch home in no time!