As a luxury home builder in Melbourne, it's important to stay up to date on the latest home trends. In this blog post, we'll take a look at some of the newest trends in home design and décor. Whether you're renovating your home or simply looking for inspiration, these trends will help you create a stylish and functional space that meets your needs.
So, The Architecture Designs explores the latest home trends?
Open Plan Living Spaces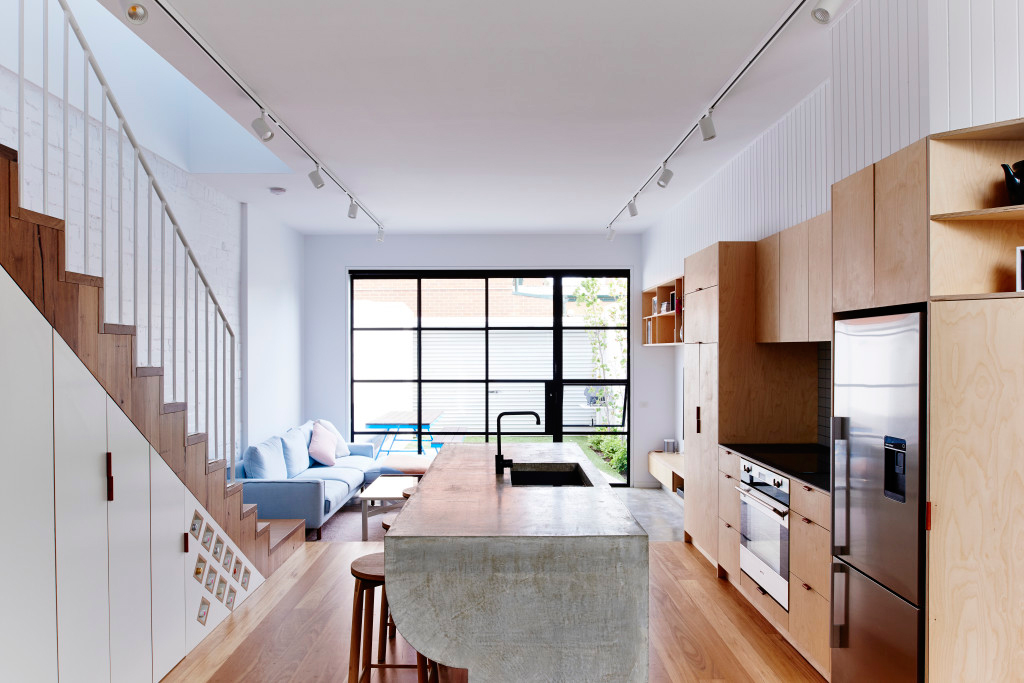 source: cocokelley.com
Open plan living spaces are all about connection. Nowadays, most modern homes being built in Melbourne feel the need to make the kitchen open plan; this makes it easier for families to spend time together. If your family loves cooking, you'll enjoy having an open space where everyone can share in the process and atmosphere of cooking dinners together.
On a day-to-day basis, open plan living spaces help break down social barriers between family members who may be doing their own thing at home. The concept is that while we have our own individual spaces within our homes, we also want to feel connected with each other while using those areas so it's important to create fluidity between them.
High Ceilings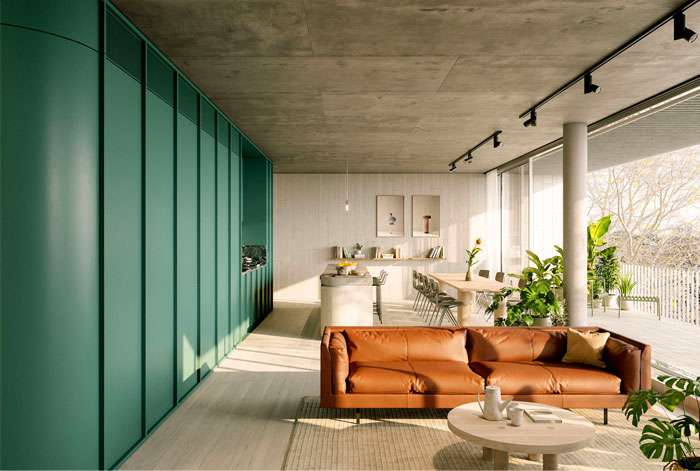 source: interiorzine.com
High ceilings are an increasingly popular design feature for homes. Ceiling fans are used to keep the space cooler in summer and warmer in winter, which is something that's really important for Australians. High ceiling fans can also make a room look expansive and airy, especially if there isn't much natural light. As seen in local builder ARCH 10's recent project, it can leave quite the impact.
The reason high ceilings are so popular these days is that they help reduce noise interference- this means you won't be disturbed by outside noises as much as you would with lower ceilings. This is great news if you live in an apartment or other densely populated area where noise pollution could become a problem!
Industrial Style Decor
source: pinterest.com
It's no secret that Melbourne has one of the best cafe scenes in Australia. We all love spending our weekends going from one cafe to the next and of course, coffee is a big part of our lives.
From homemade mugs to bulb lights, the industrial-style decor has been trickling into homes across Melbourne. Nowadays, people tend to go for earthenware mugs instead of high-tech insulated ones as found in cafes. Bulb lights have become a lot more popular as a 'retro' yet practical option for home lighting. You'll find them everywhere from homeware stores to department stores and even commercial spaces.
Exposed Brick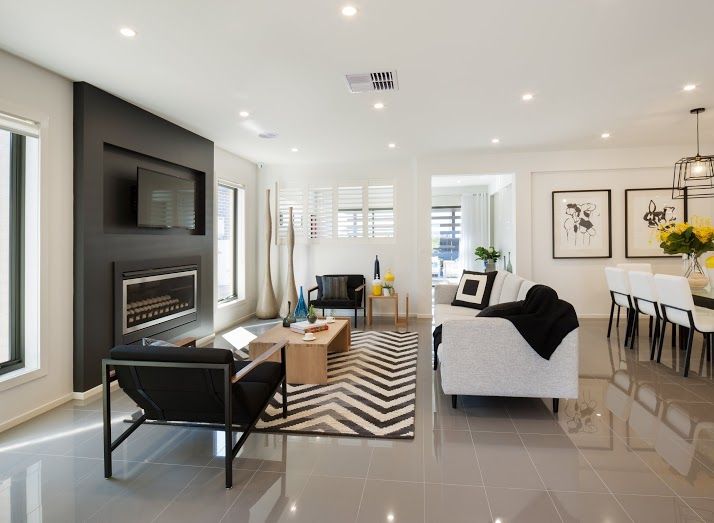 source: pinterest.com
Melbourne is a city that loves its heritage features like exposed brick and high ceilings. When you're renovating your home, think about what makes it uniquely 'you' by adding some décor items with sentimental value; these can be original fixtures and fittings, artwork, and photographs of the family. There's no better way to make a space feel like yours than having nostalgic mementos all over the house.
Implementing exposed brick either in small sections or over entire walls is a popular home trend in Melbourne because it helps create a stylish and timeless look. If you're looking to build a new home and want to add some character, exposed brick is a great option. It's also a very practical choice, as brick is a durable material that can withstand the everyday wear and tear of living in a home.
If you're not sure how to use exposed brick in your home, there are plenty of ideas online. You could go for a full-wall treatment, or simply use it as an accent wall. You could also add exposed brick features like shelves, mantels, or even fireplaces. Whatever your choice, exposed brick is sure to add some extra warmth and personality to your living space.
Low-Maintenance Gardens
source: pinterest.com
If you love gardening but don't have much time to dedicate to weeding and watering plants, there's a great solution for you. Low-maintenance gardens are in style at the moment so if this sounds like you, then go wild with low-maintenance greenery in your yard!
Grasses, flowers, and shrubs are great options if you want to create a low-maintenance garden. Box trees require very little maintenance or watering so they're a popular choice for those who love gardening but don't have the time to invest in it. If you do have some extra time on your hands, however, try adding some water features like ponds or fountains. These will enhance the look of your yard and provide an inviting feature that attracts wildlife (birds and insects especially). It will also increase your potential renting price if you are looking at the home as an investment.
When you are building a new home, you have to understand what's trending in Melbourne and where you can draw inspiration from. When designing, don't just also settle for the trends of the day – create something that will stand the test of time. After all, there's nothing more timeless than a well-designed home.