Typically LED shop lights are quite the fixture for indoor garages or shops. There are several reasons how these light fixtures are used across different setups to enhance the ambience and increase the productivity of any task oriented space. 
Garages, tool sheds or warehouses are not just for storage or parking of vehicles. These setups serve as a common ground for DIY projects. There is a lot one can do within the space with the right kind of lighting. 
LED shop lights are usual LED lighting fixtures which make use of LED lamps instead of traditional lamps for effective lighting. These fixtures are available in several different designs based on their usage and efficiency. 
They are for general lighting or task lighting in workshops, homegarages, automobiles shop etc. LED shop lights can be retrofitted and they save up a lot of energy particularly over years of usage.
Types of LED shop lights 
source: thewowstyle.com
There are several kinds of LED shop lights each categorized on the basis of its application and usage. Few of the designs of LED lights are: 
Flat shop lights: 
These are linear shop lights with flat surfaces and they can be mounted in several ways for adequate light supply. The lumen output and wattage rating can be selected according to the layout design. 
Industrial shop lights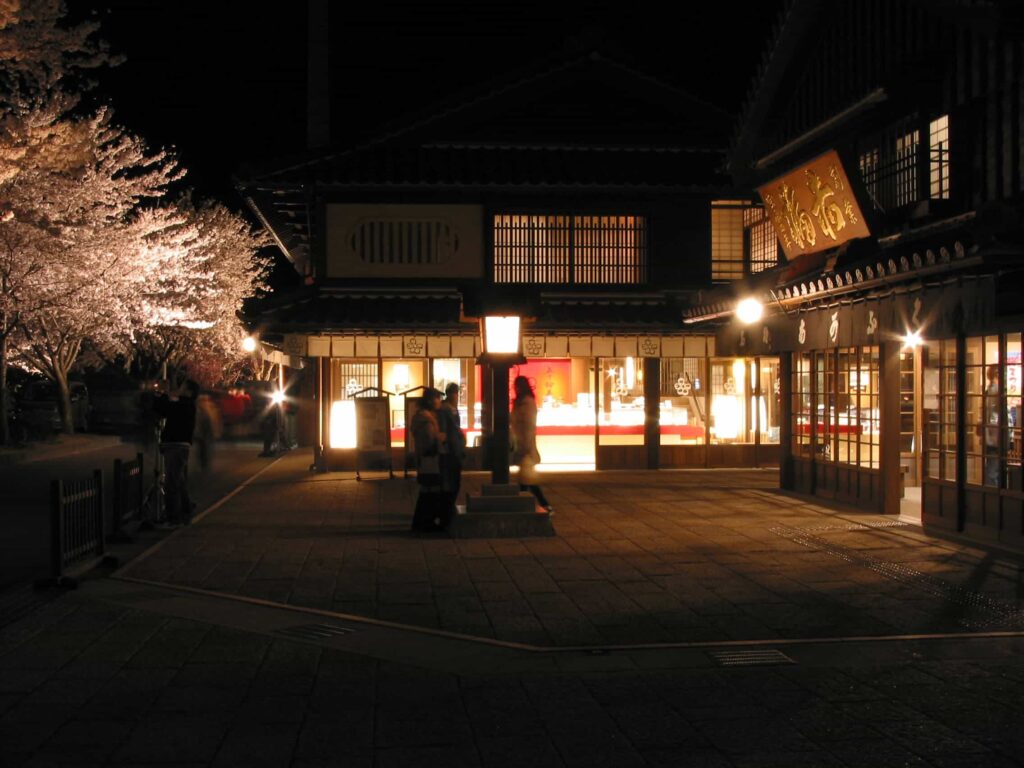 source: wayfair.com
Industrial shop lights are somewhat heavy-duty. They are fit for home garages and automobile garages or workspaces. The frame of the fixture is made of aluminum which is resistant against external harsh factors. They are also customizable for any application with varying ceiling heights. 
Wraparound shop lights 
Wraparound shop lights are typically flushed against the ceiling and they are adequate for spaces where the ceiling height is smaller than usual or the activities involve use of chemicals, machinery or water which can indirectly or directly affect the fixture. These shop lights are durable and they can stay functional despite this exposure. 
Retrofit shop lights 
Retrofit shop lights are a cheaper alternative when it comes to cost effective upgrade to personal garages or workshops. The linear LED tubes are available to replace old fluorescent lamps. 
Features of LED shop lights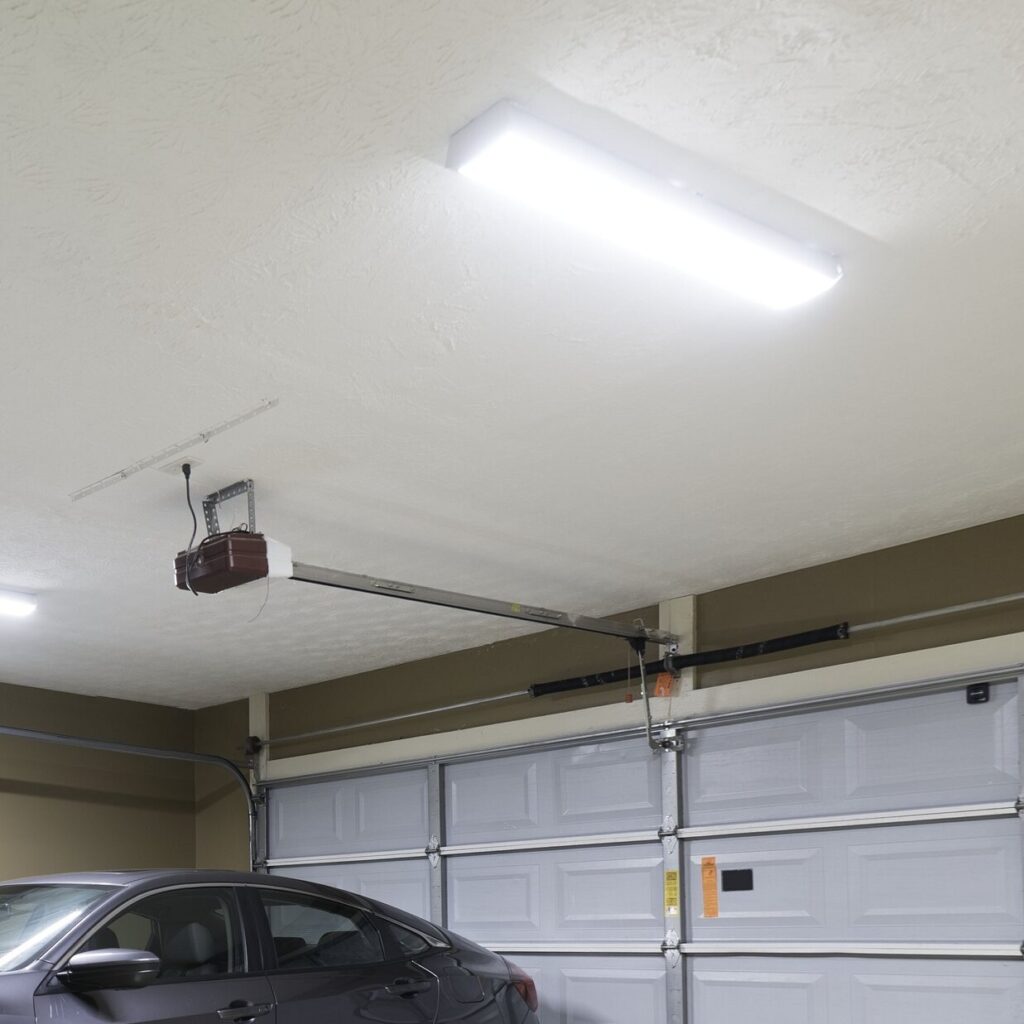 source: wikimedia.org
Higher lumen output 
The lumen output is a measure of brightness of the lamp. Higher the lumen output, brighter the lamp is. LED shop lights are available in a range of lumen outputs which can be selected as per the dedicated layout of shop, garage or any workspace pertaining to its ceiling height and area requiring illumination. 
Lower wattage rating 
The wattage rating on LED lamps is a measure of its efficiency. The wattage rating determines the efficiency in terms of energy consumption. Low wattage rating with higher lumen output means the light is more efficient, whereas higher wattage consumption indicates inefficiency if the lumen output is almost the same. 
Advantages of using LED shop lights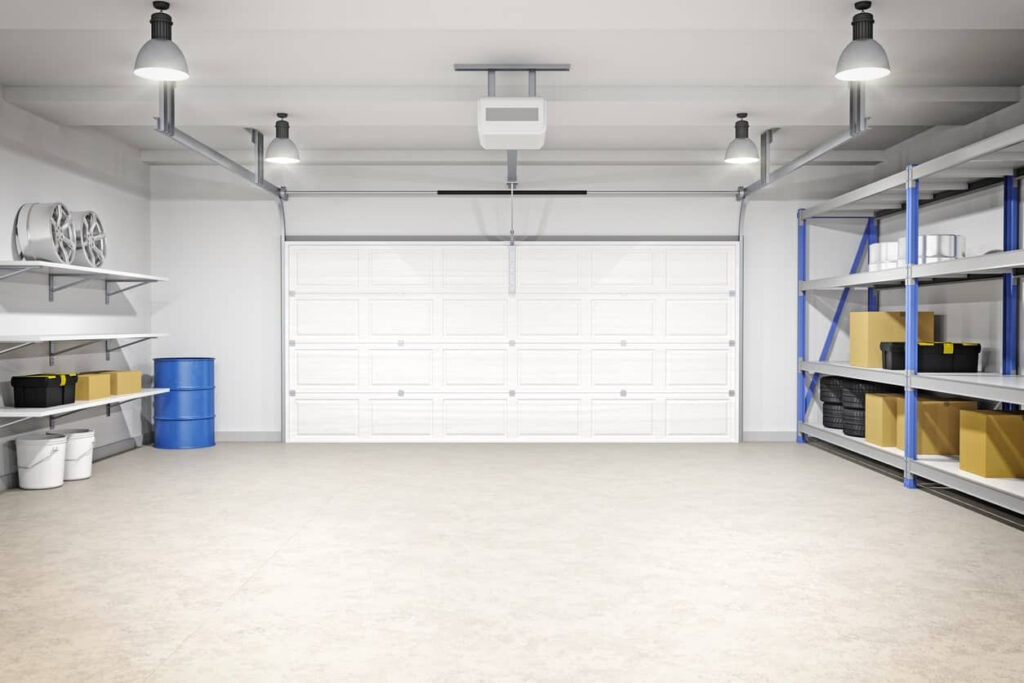 source: optimole.com
It makes it very clear once we review the advantages LED shop lights have over traditional lamps
LED shop lights are energy efficient; they consume very little electrical energy and produce bright light.
The framework is very cost effective as it is made up of durable material which requires less maintenance over time, even in the long run at uninterrupted usage around 8 hours.
Easy to install and operate; these shop lights have a light framework which is easy to install and the wiring is labelled for better understanding. 
Eco-friendly: LED lamps do not contain any harsh chemicals like mercury. They function on green light technology which is easy on eyes and good for health. 
Directional lighting: The lens or outer covering has an integrated lens which allows the light to be accentuated as per requirement. workshops, , garages storage spaces require extra focused light for better visibility around work areas or storage shelves. The lens can create a diffused soft glowy light which is glare free and focuses on the area which requires extra light and helps with focus.
Correlated colour temperature: LEDs allow a range of colour temperatures measured on a kelvin scale ranging from 2500K to 6000K. The light produced on this spectrum is warm yellow, bright yellow, white, cool white, and daylight like light. 
Mounting options: LED shop lights allow several mounting options for enhanced visibility and to reduce risks of damage and accidents. These shop lights can be mounted in several ways: Suspend mounted; when light can be suspended from the ceiling with the help of chains and pendants.  Surface mounted; these lights can also be flush mounted and it helps create more overhead space in storage areas, garages. These surface mounted fixtures can be linked from a single power source and the energy consumption is quite reduced. 
Longer lifespan: The lifespan is longer than most traditional lamps. They live up to 8-10 years during which they barely malfunction. 
LED shop lights can be paired with motion sensors and they are dimmable. This saves a lot of energy around times when the space is not functional. 
Conclusively, LED shop light fixtures are specifically engineered for workspaces. The added features aid their lifespan and functionality.