Halloween is nearing and you still don't have ideas how to decorate your house? Here are some of the ways by which you can make your home haunted in this Halloween 2020: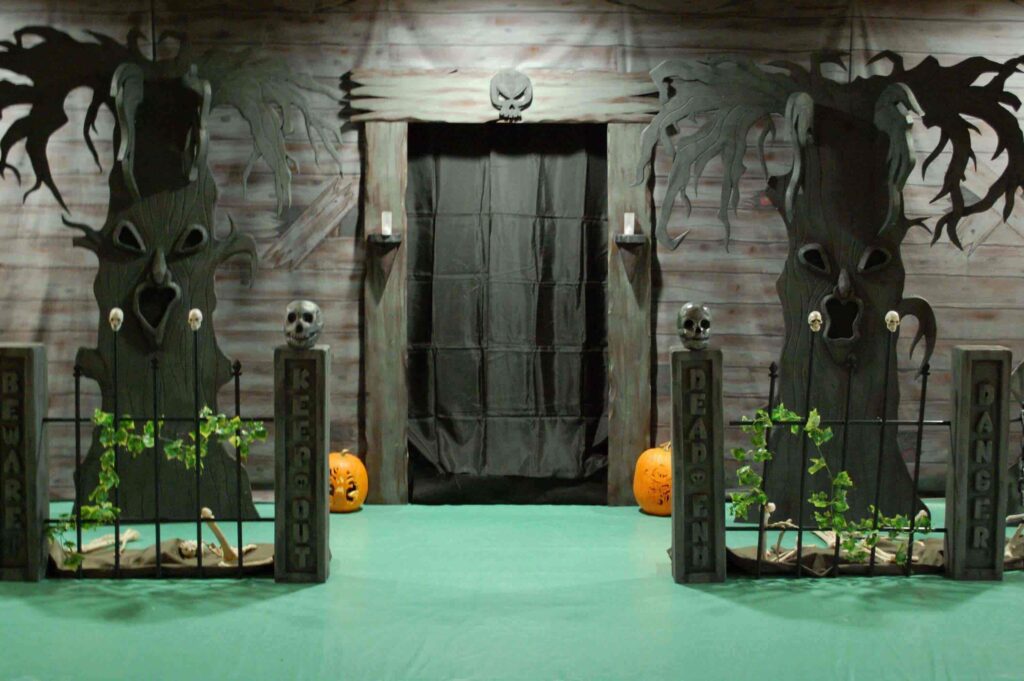 source: pinterest.com
One of the best way to transform your home into a haunted house is to create a terrific theme. Make use of a scene setter to cover the walls of your house. This idea will have the biggest impact as it totally transforms the environment of your house. For this, cover as much of the wall as possible using plastic or paper scenes. Make sure to select such a theme that will make your house look completely different specially under low light. It is a bit time consuming task. But believe or not, it has a big impact on the spooky factor!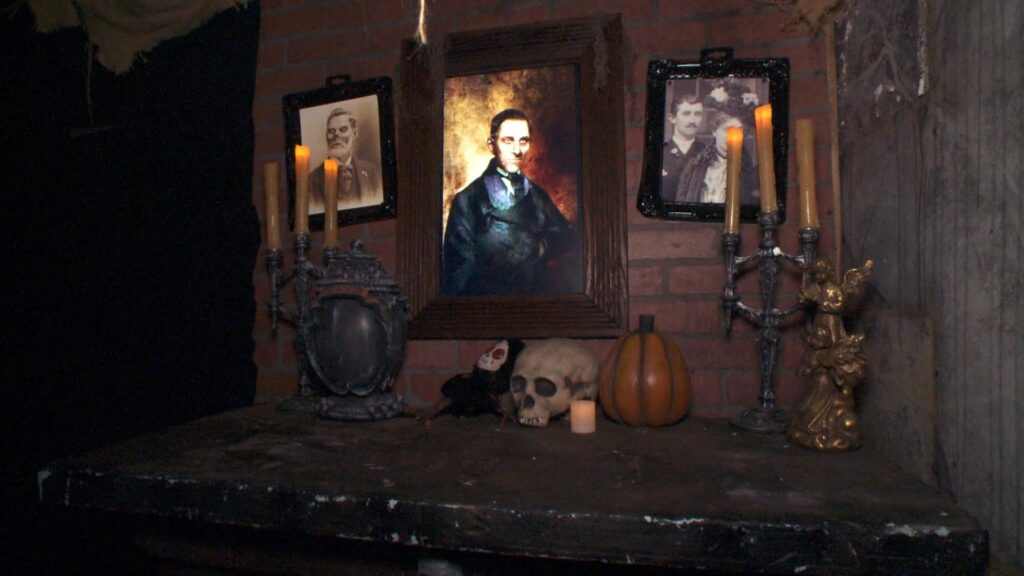 source: rachaelrayshow.com
Add lots of candles to highlight the spooky atmosphere. Candles automatically work as the best weapon to add atmosphere to your haunted home. You can place the candles everywhere. Place it beneath some scary portraits to highlight them. If you want to imitate the theme of Harry Potter, you can even hang them from the ceiling.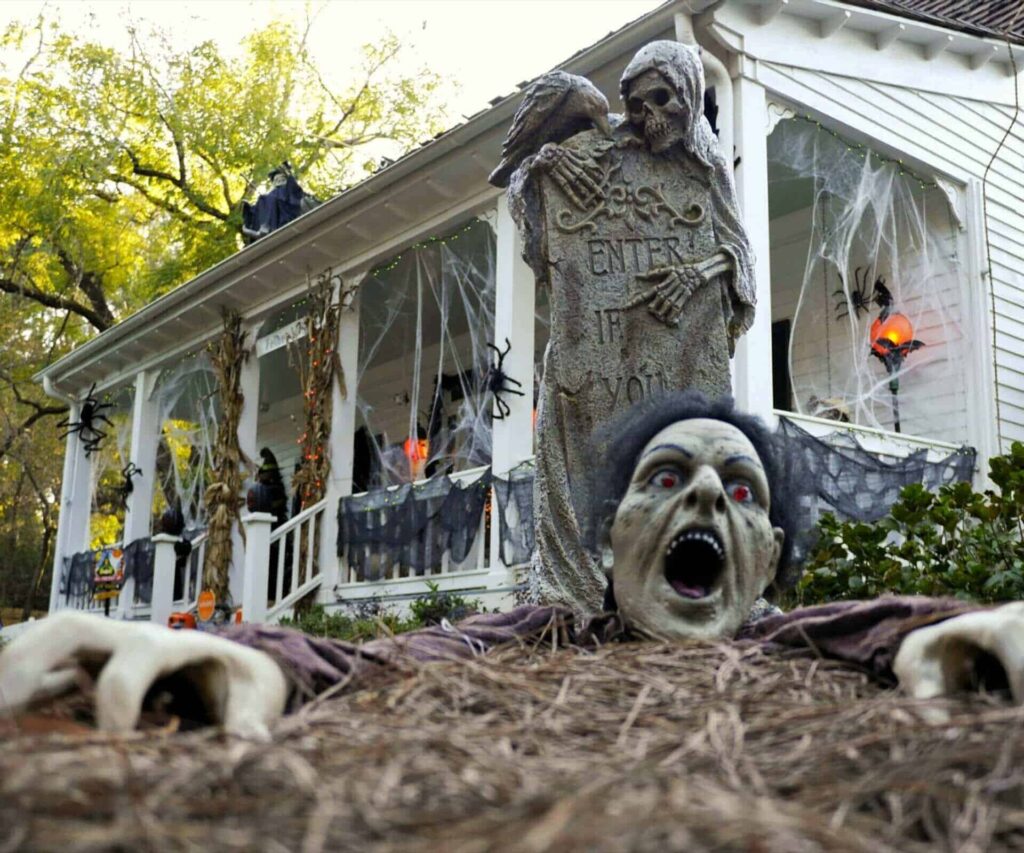 source: hometolove.co.nz
It is found that staging the things in a way that appears "real" has the most impact during Halloween decoration. Make use of artificial sculptures or skeletons to create a them. You can dig the skeleton right away into your lawn just by keeping its hands and head outside. It will seem as if a dead man has just crawled out of the graveyard!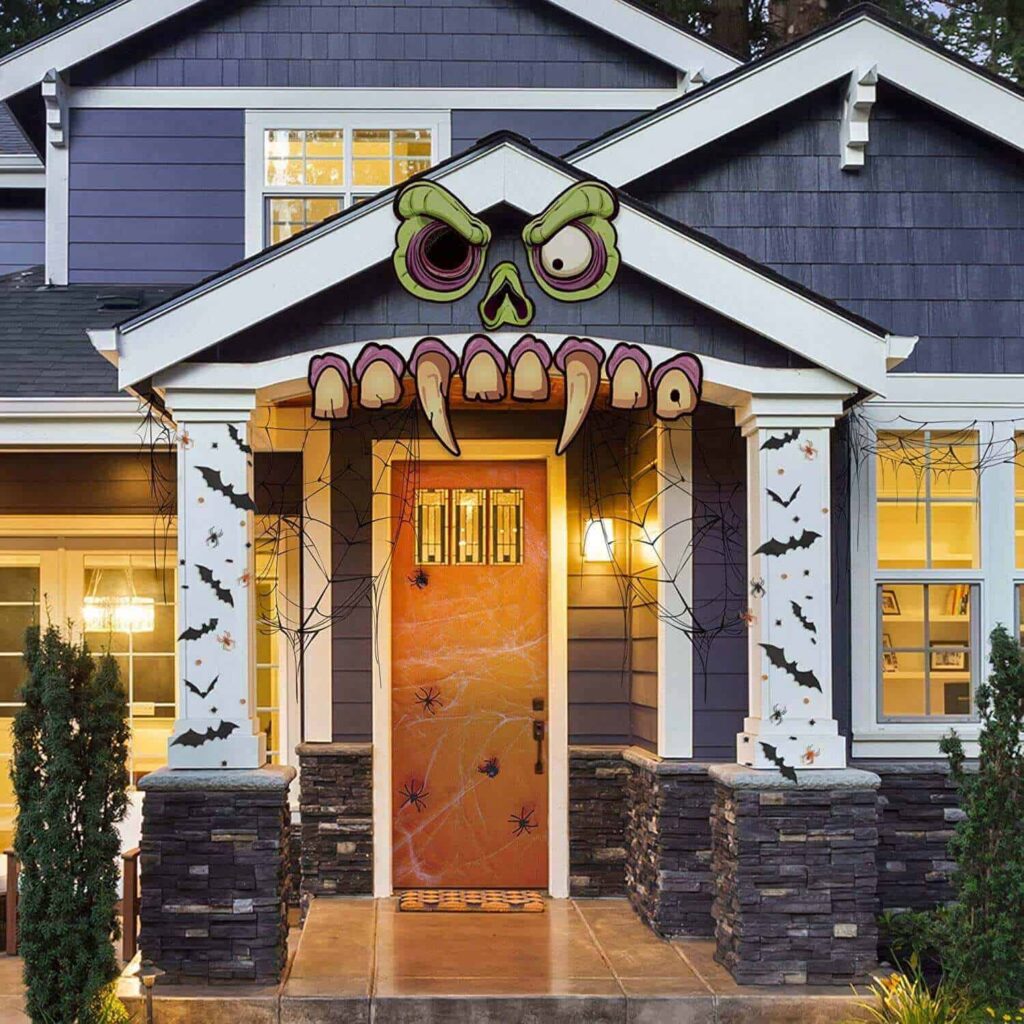 source: amazon.com
Don't forget to work on the entrance of your house. You can hang some props from the ceiling too.
source: marthastewart.com
You can make use of critters and other creepy decorations for your entrance. Metal candle trees or dried twigs are best ways to add spookiness. They look like dead trees specially under the influence of candle light. You can also add one or two crow on the branches if you want to make it more spooky. Place some pumpkin lanterns beside the doorstep.
source: digitaltrends.com
Try to make things glow in the dark. Use a black light. Black light works the best to up the spooky factor in your haunted home. Anyone who wears white or fluorescent colored clothes will light up under it. You can also add several other decorations which can take the advantage of the black light.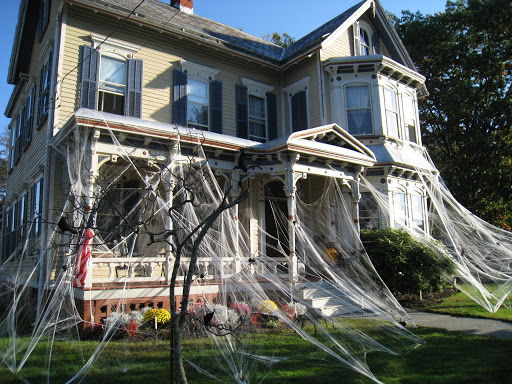 source: pinterest.com
How about draping spider waves? Spider waves are a great way to add spookiness. However, they have to be made look realistic in order to achieve the key to success. Try to set them up in a manner such that people have to walk through them. Nothing can be scarier than the thought that you have walked through a spider web and a spider can fall on you!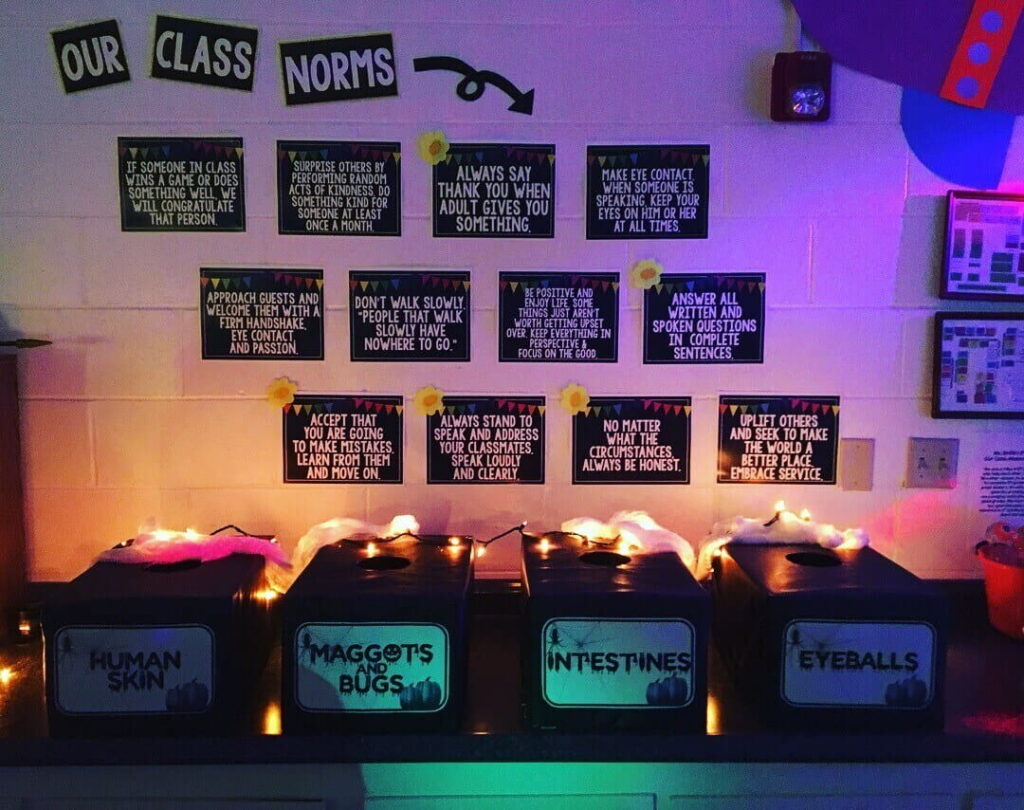 source: adventuresofmssmith.com
Decorate using some animated Halloween props available in the market. Most of these props are either sound activated or motion activated. Some get activated by both. They automatically start working when people come near them. It definitely sounds spooky!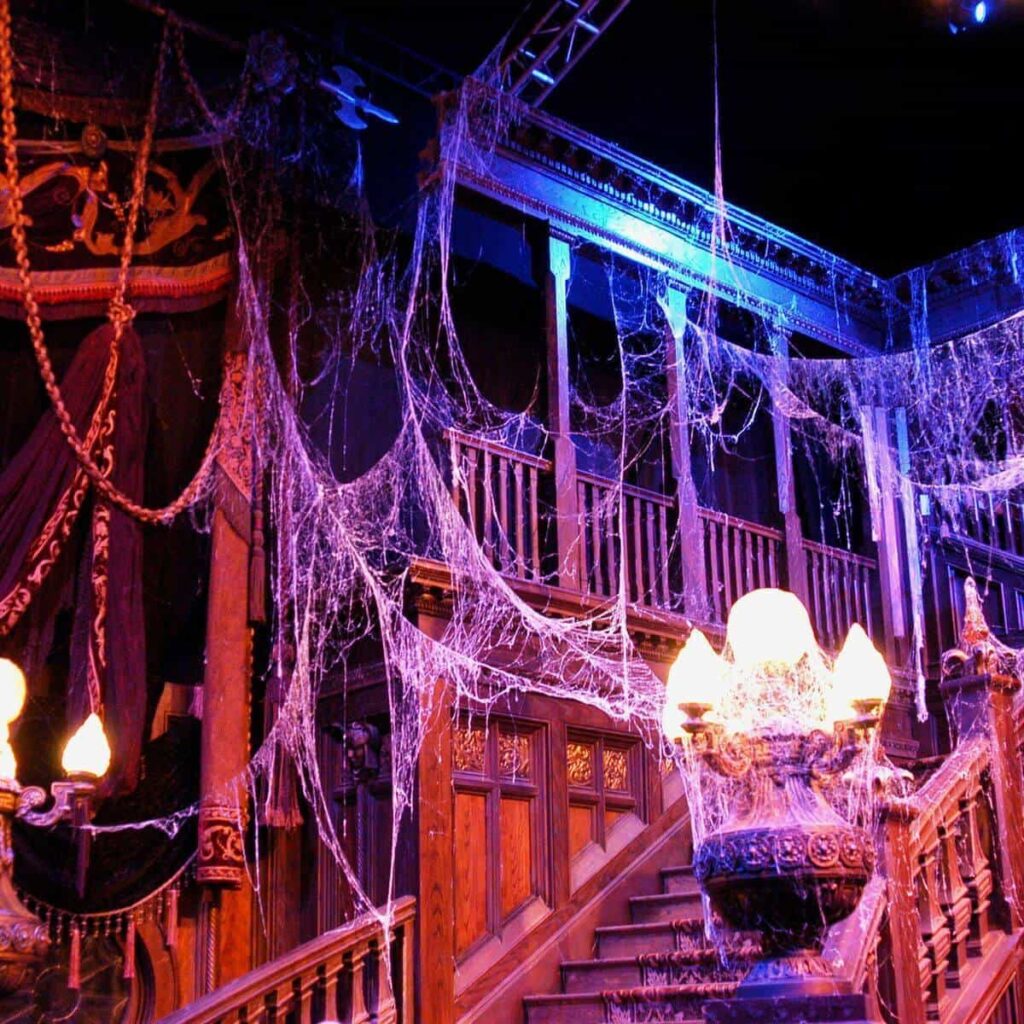 source: nymag.com
Add some Spanish moss around the chandeliers or lights. They look spooky regardless of how you use it. You can also add it to furniture, centers pieces or other places that can use some browner.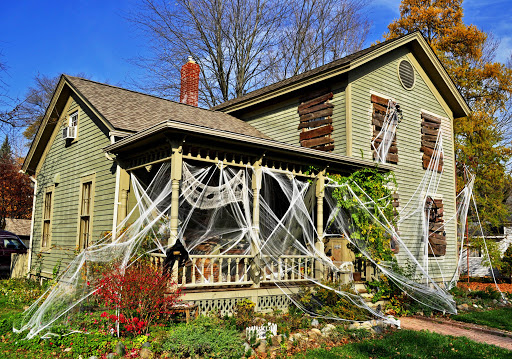 source: blindster.com
Stretchy spider web works good for pulling across staircases, room or across any mirror. To make look more realistic, tease the thread apart. This will prevent big clumps of spider web.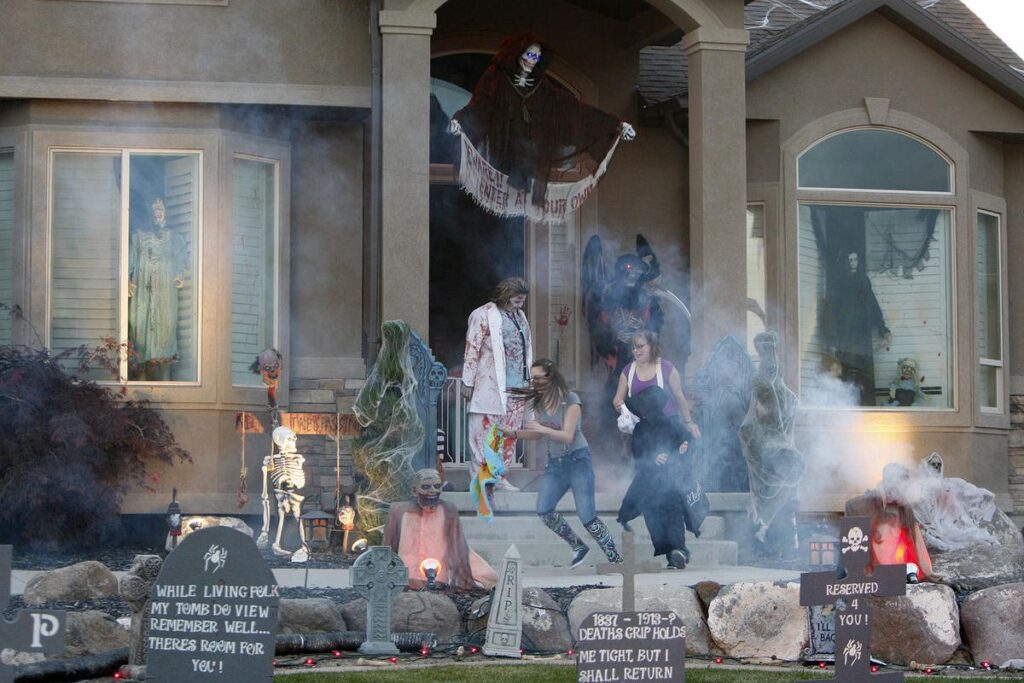 source: deseret.com
Hang ghosts! It's pretty difficult to make your house appear haunted without any ghosts. You can either purchase them from stores or make a one by yourself. Glue a piece of white fabric or sheet over a round ball. Then shred the ends to make them uneven. Then place it in a place where it will grab everyone's attention.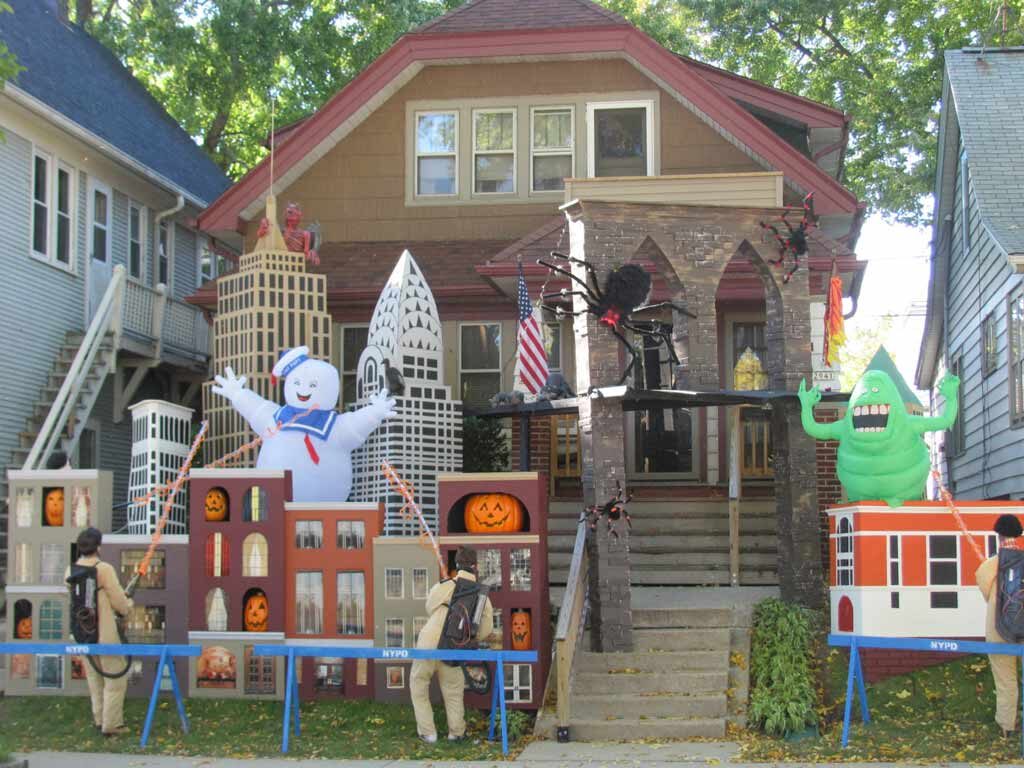 source: mysynchrony.com
How about a witch at the entrance that will grab everyone's attention? You can also put some artificial mice on the floor behind the bathroom doors and hang bats from one corner of the room. The element of surprise gets your guests every time!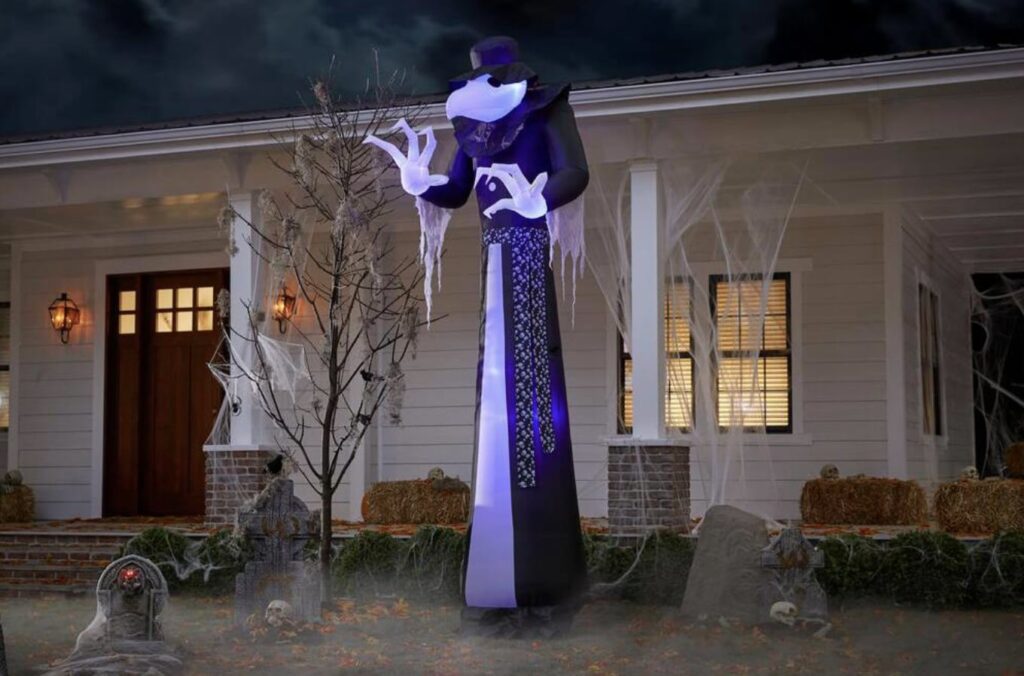 source: popsugar.com
If you are not into much decoration, just go for some handmade pumpkin lanterns and candles.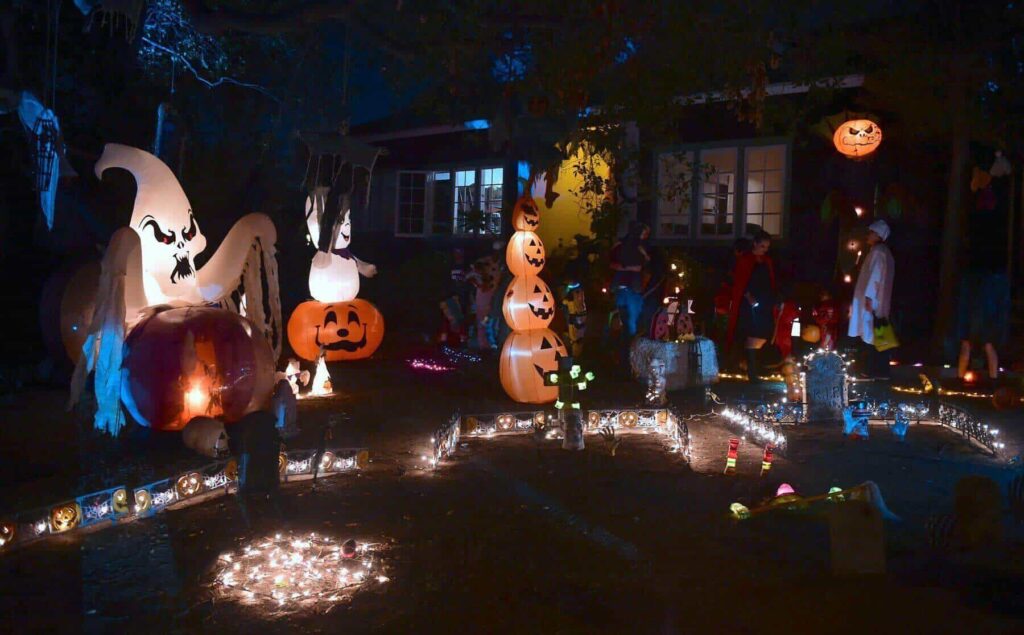 source: nytimes.com
Creating a spooky atmosphere is one of the most important thing to be considered while going for a Halloween decoration. You can create any theme. How about a theme of a graveyard? To make the Halloween atmosphere even more realistic, replace your chandelier lights with flicker bulbs. This will make your chandelier look like it has old time flames.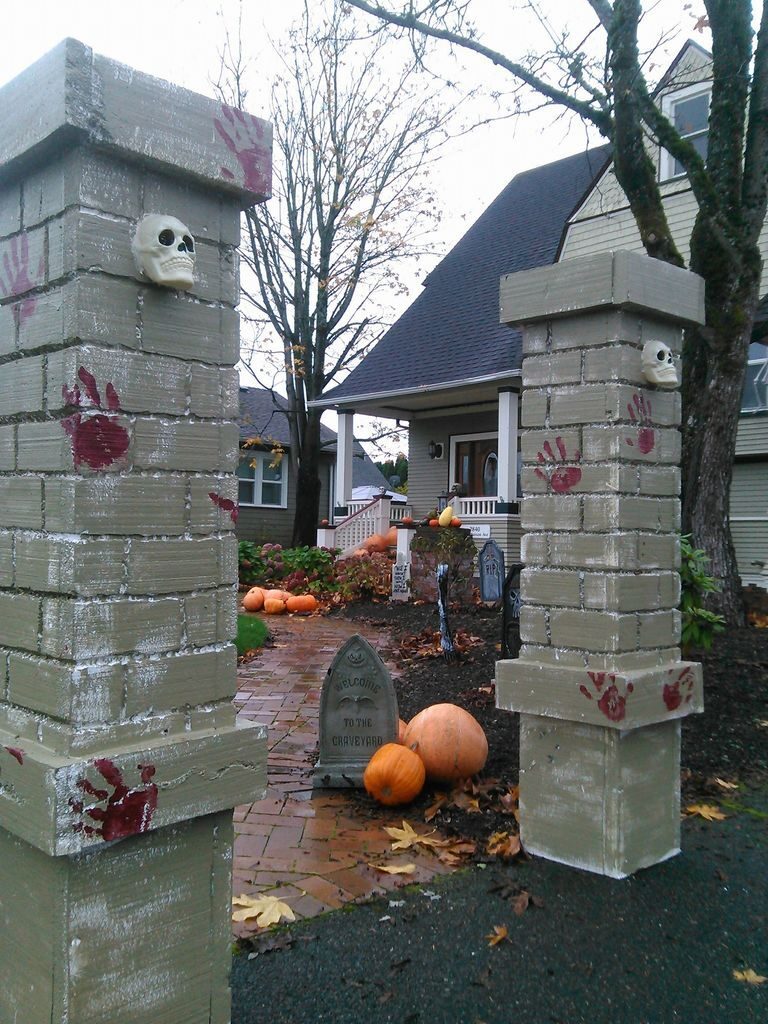 source: homedit.com
We have tried to curate some of the spookiest ideas to decorate your house this Halloween.