While thinking of Halloween the first thing that comes to our mind is dressing up in ghostly attires and freaking our buddies out. But along with those funny costumes, everyone can also get creative with Halloween Wall Arts. Halloween is knocking at the door and this year home decors can be made coolest and awesome using these creepiest as well as cutest wall decors. Wall art always tend to attract attention and in this festive season of All Saint's Eve, Halloween wall art is sure to get the attention it seeks for. Be it the drawing rooms or the warehouse, the bedrooms or the study, these spooky wall arts will surely get the festive vibe and fun out of the guests. Party lovers are definitely going to have fun looking at these new cool decors and everyone is going to praise your handicrafts and decorations. These are few of the Halloween wall art ideas that will turn very corner of your house festive and unparalleled, not to mention spooky!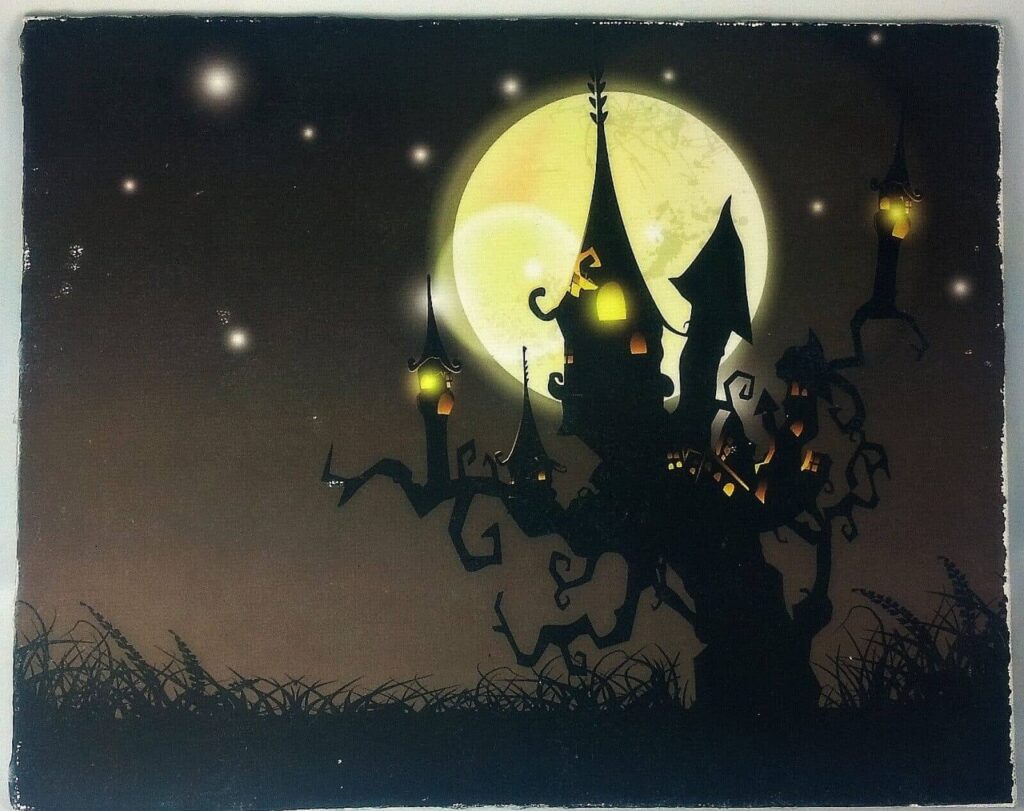 source: sweetheartsandcrafts.com
Spooky CLOCK:

This wall art is easy to make and by just looking at the clock itself people will get chill in their spines and freak out. Black is the colour to be used while decorating the clock, and each minutes and digits can be made in the shape of ogres, ghost pumpkins, withes with brooms and spooky dolls. Cardboard paper or foams could be used. They have to be cut in the shape of spooky figures and then pasted in the wall in the form of a clock's digit where each of the four pumpkins will serve as the mid digits and the other figures.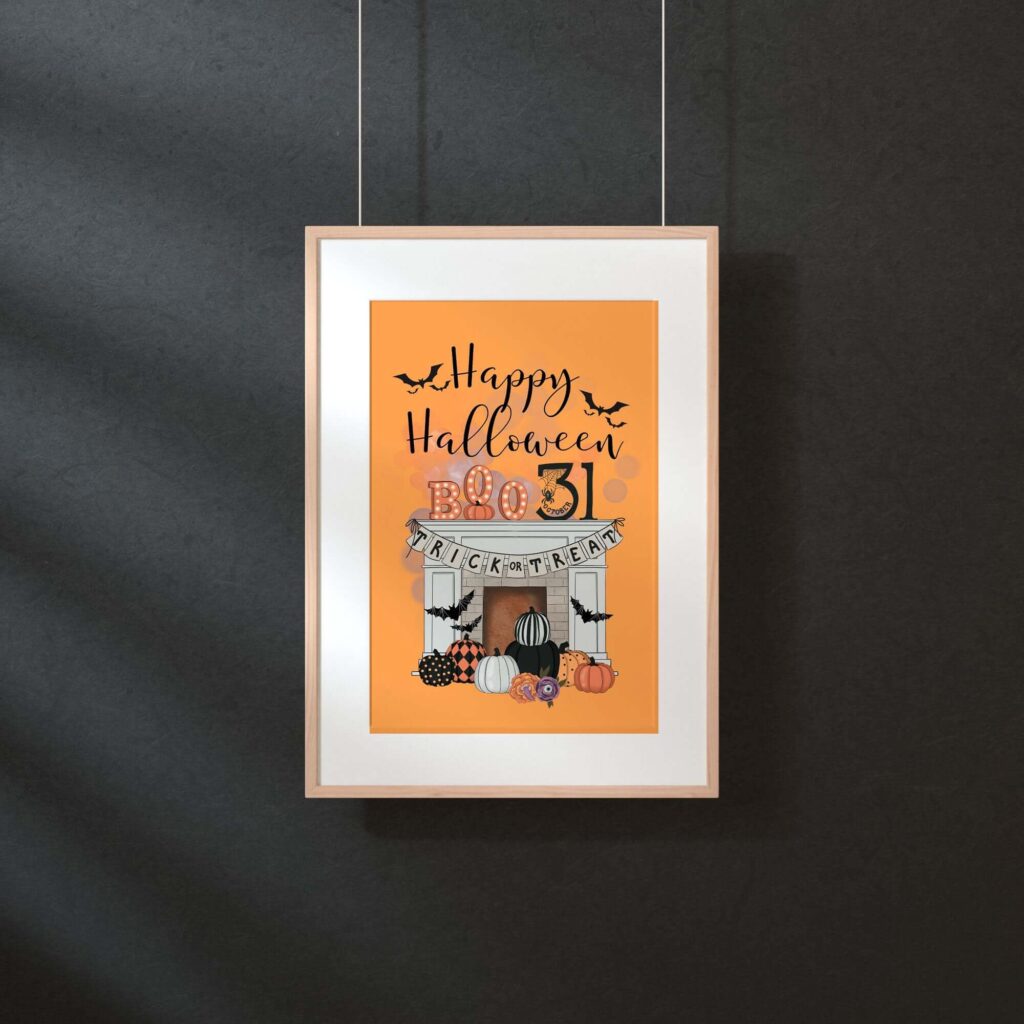 source: etsystatic.com
Bloody Ogre's HAND:

Imagine a wall with a hand popping out and almost trying to catch its prey and devour. This is a wall décor which will scare the guests to an extent that they will be haunted by the hand even in their dreams. Craft paper can be used to give the shape to this décor and the green and red colour in decoration will intensify the horror latent in this décor. If phosphorus could be used on the hand's border lines, it will glow even in the absence of light, and scare the invited as well as the residents of the house, thus getting out the mood of the festival more aptly.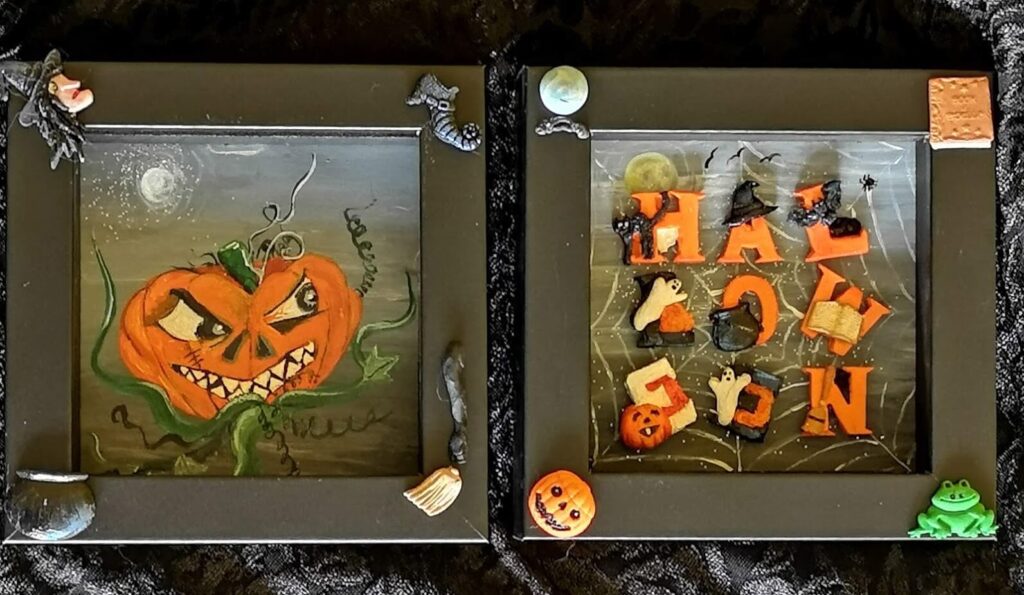 source: darkdecordesign.co.uk
Haunted Wall MAT:

Wall hangings are usual in the houses, but this Halloween season gives you the chance to conjure up the Halloween feelings with vintage wall hangings.  A wall mirror base can be used for this wall art and in this base, a print paper is to be pasted. Now broaden your imagination and paint old cottages, haunted towers and dimly lit forts in a wet and gloomy environment. This simple yet effective wall art is sure to send down chills in the body. A vampire with bloody teeth out or such can also add to the spookiness of the wall art.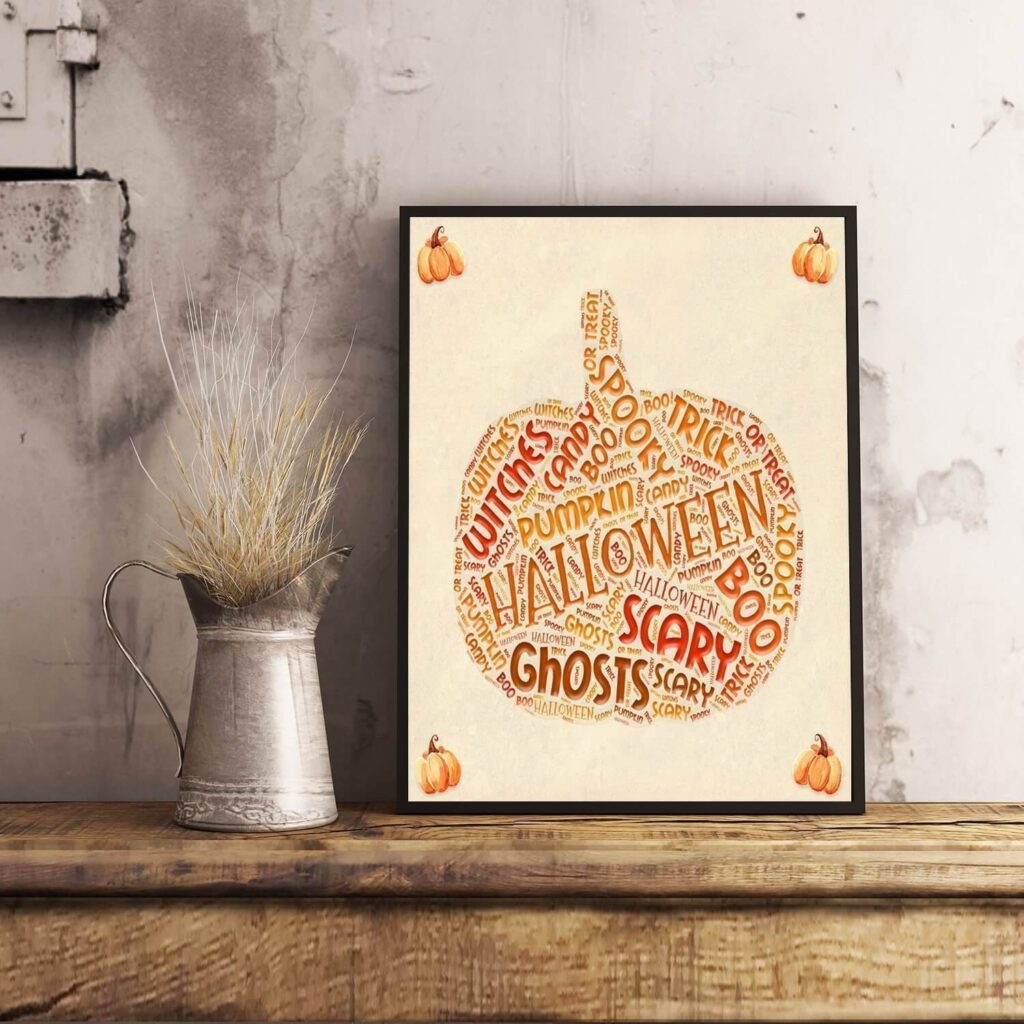 source: shebythesea.co.uk
Vintage Harvest Inspired Wall arts:

This wall art doesn't have to be designed scarier, but in its simplest design it will appeal to people and bring out the feelings of Halloween. Paper cut in the shape of bare teethed ghost pumpkins and skeletons and bats must be cut. Colour them accordingly in orange, white and black as per their need and then, paste them on the wall inside. This will surely benumb the guests who will encounter the wall front all of a sudden. Bats flying around the wall in the décor and witches flying across with broom sticks surely add more vibe to the festival.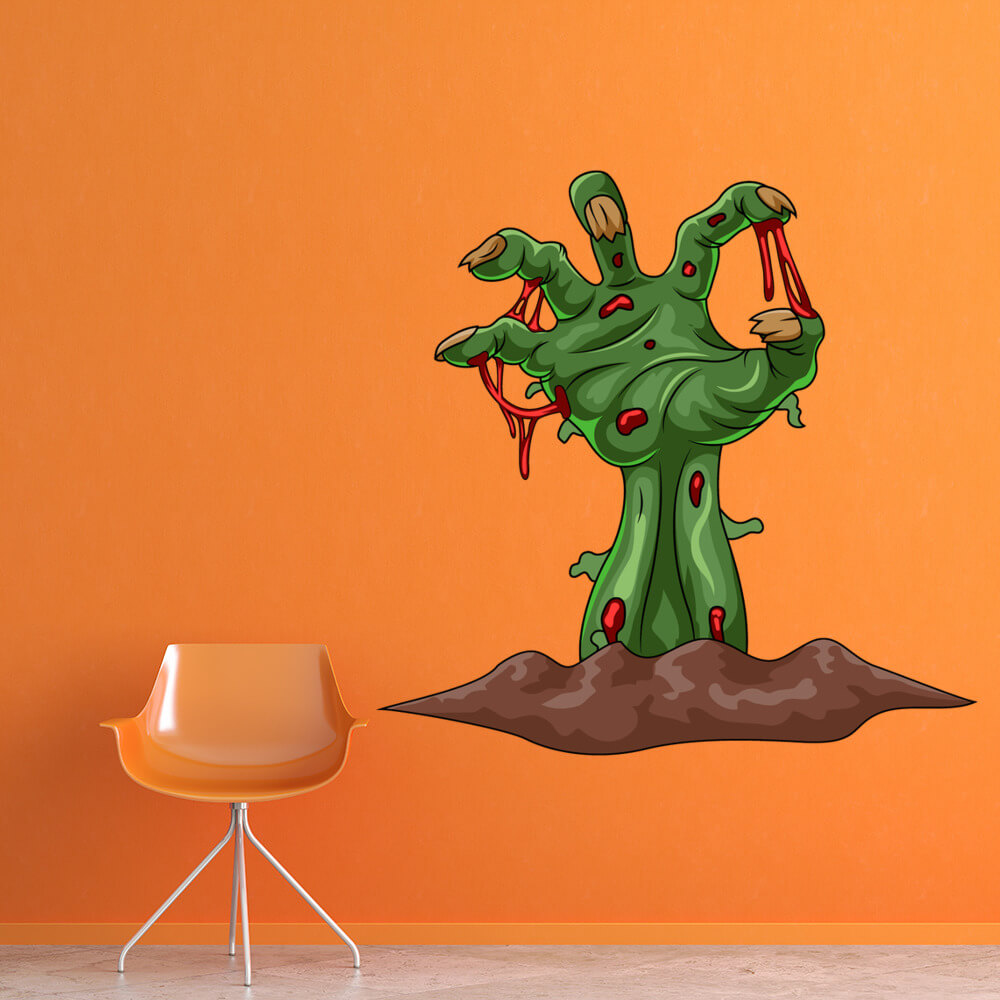 source: shopaardvark.com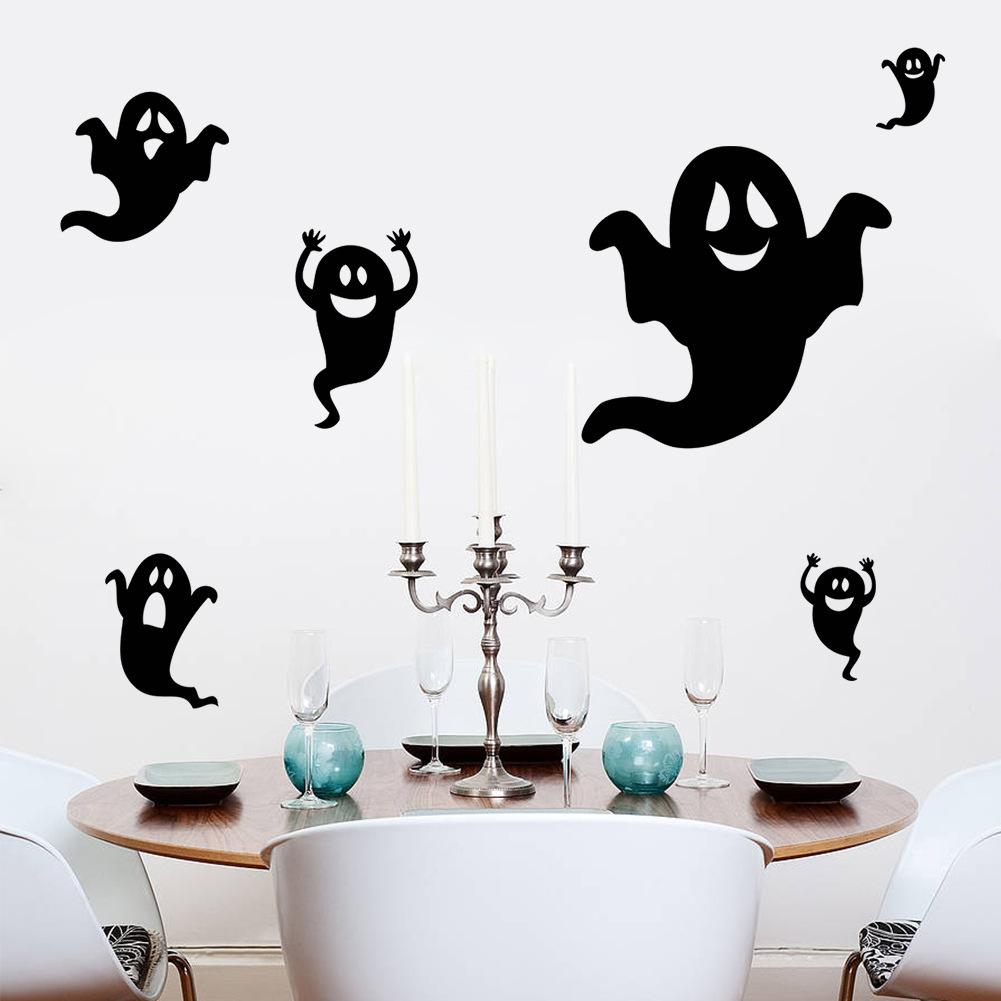 source: dhresource.com
Thus prepare yourself to be the ghost or ghostess of your pretty house with such cool stuffs and wall art design. This wall designs of ghouls and ghosts and pumpkins and bats are surely going to make you the talk of the neighbourhood and is also going to make your Halloween memorable and full of fun and creative, as well.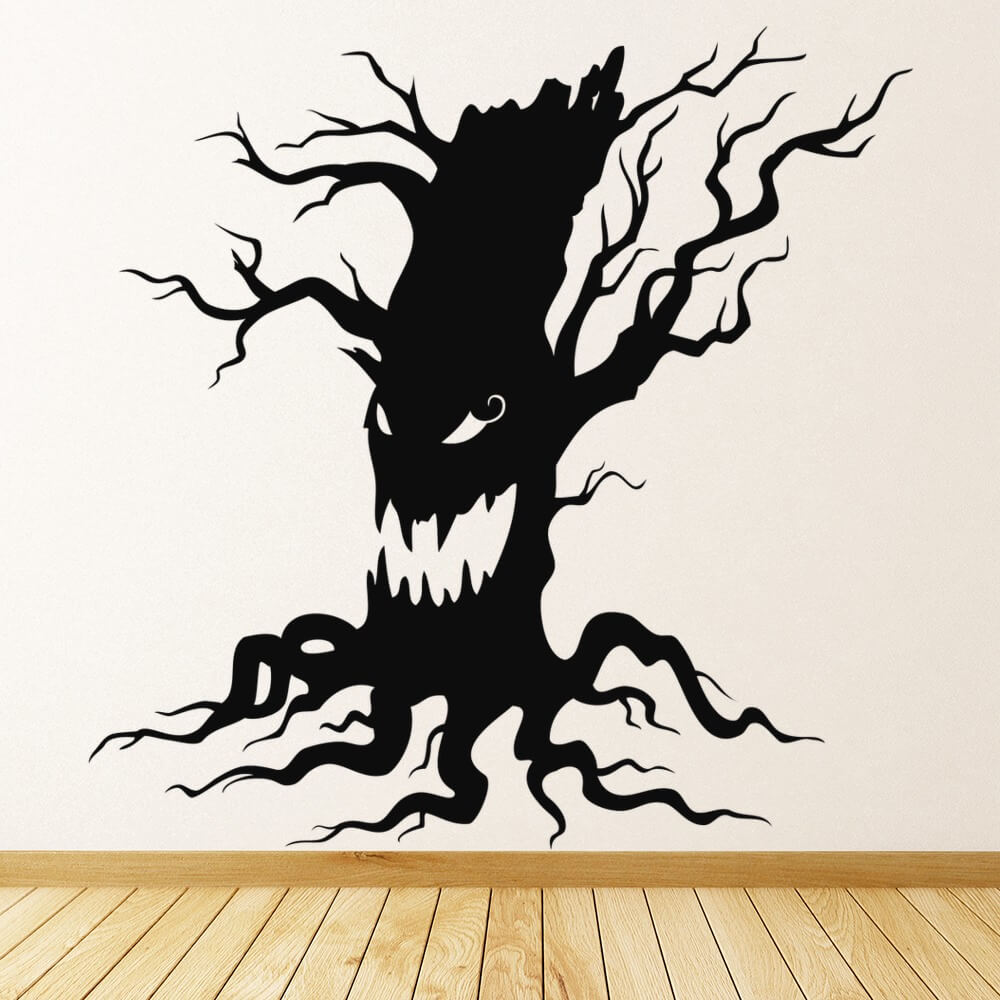 source: shopaardvark.com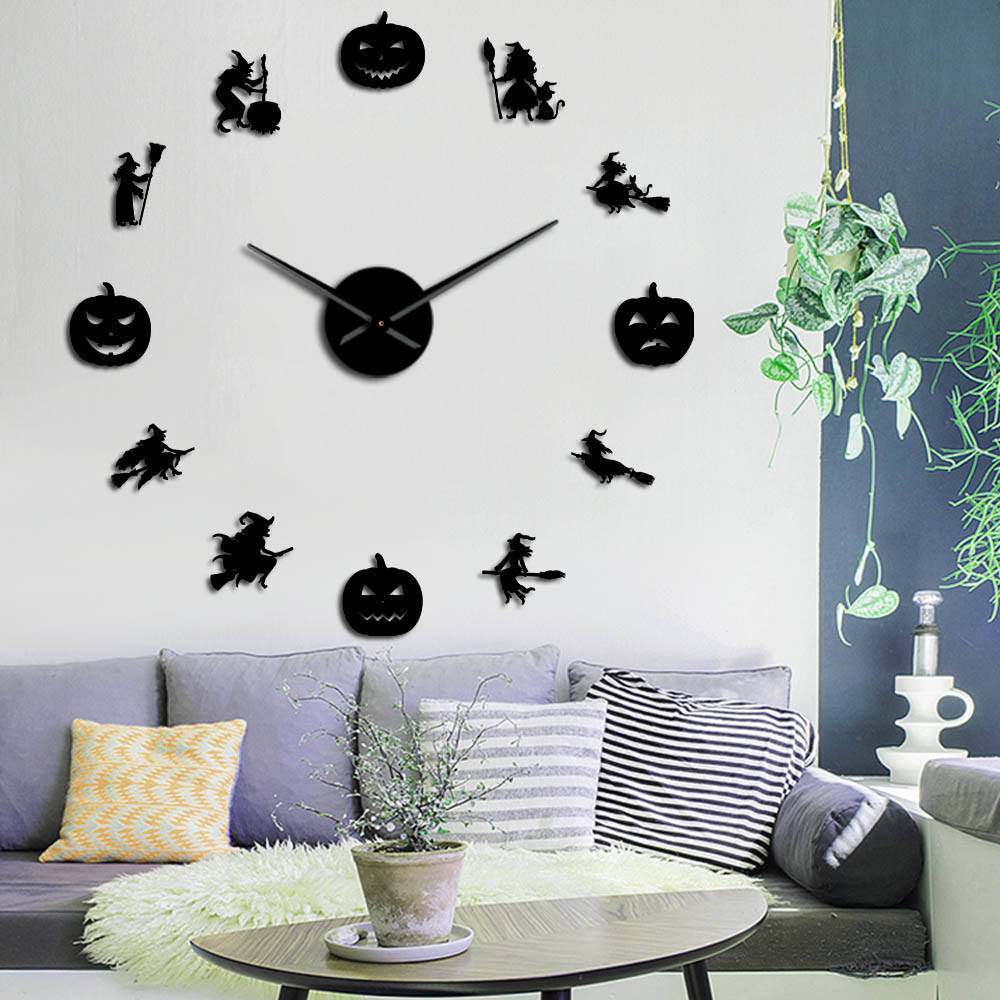 source: aliexpress.com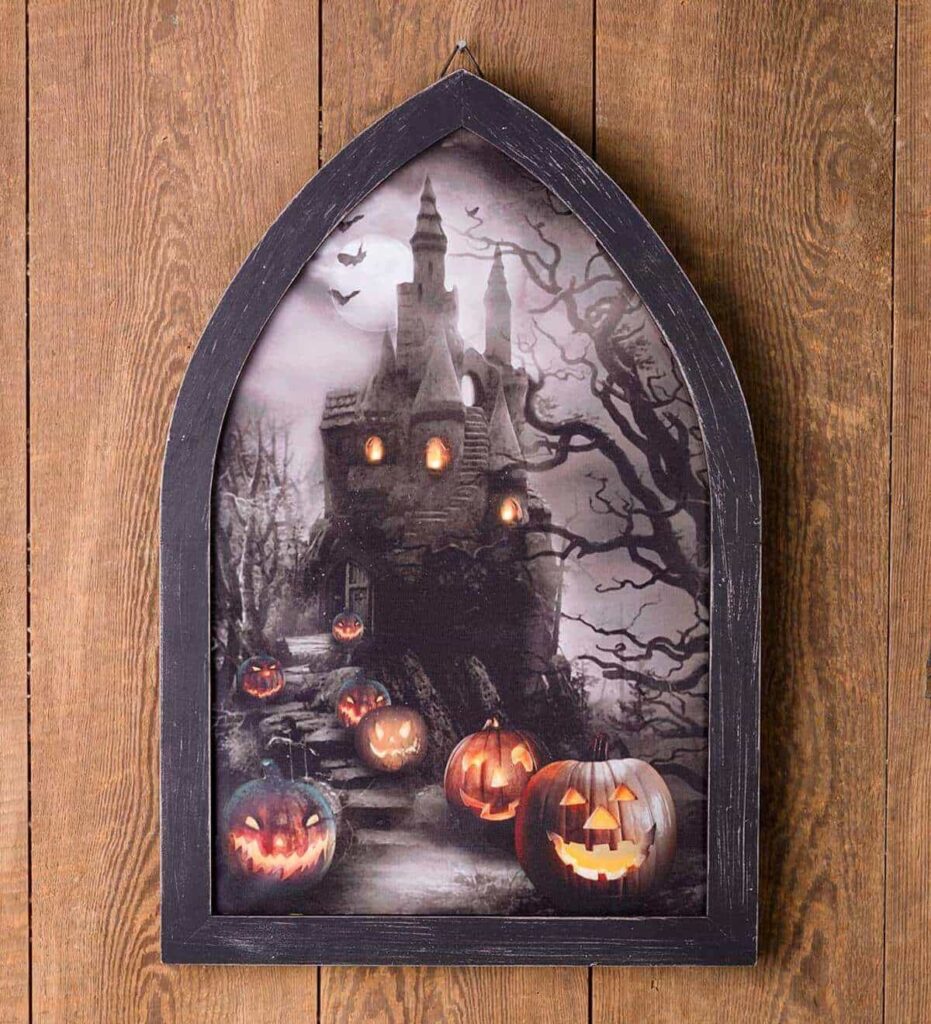 source: plowhearth.com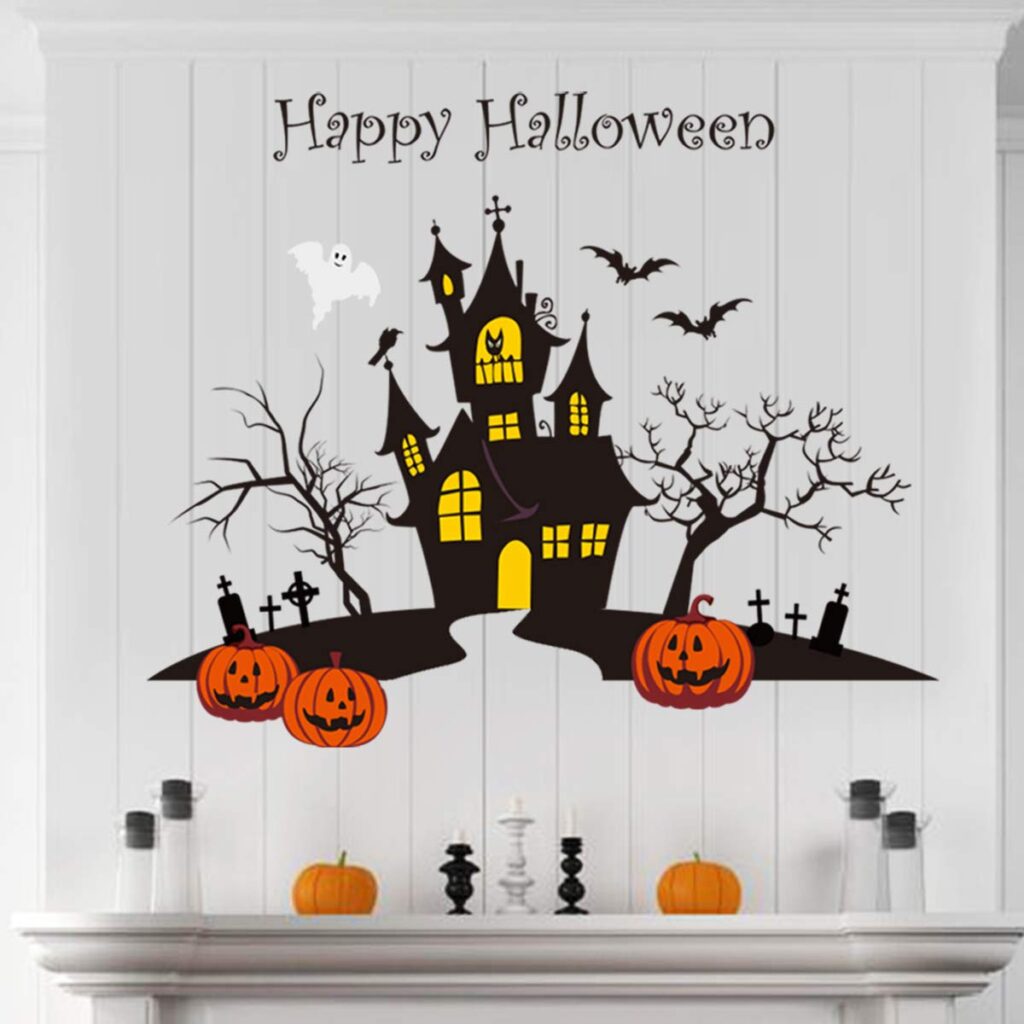 source: desertcart.com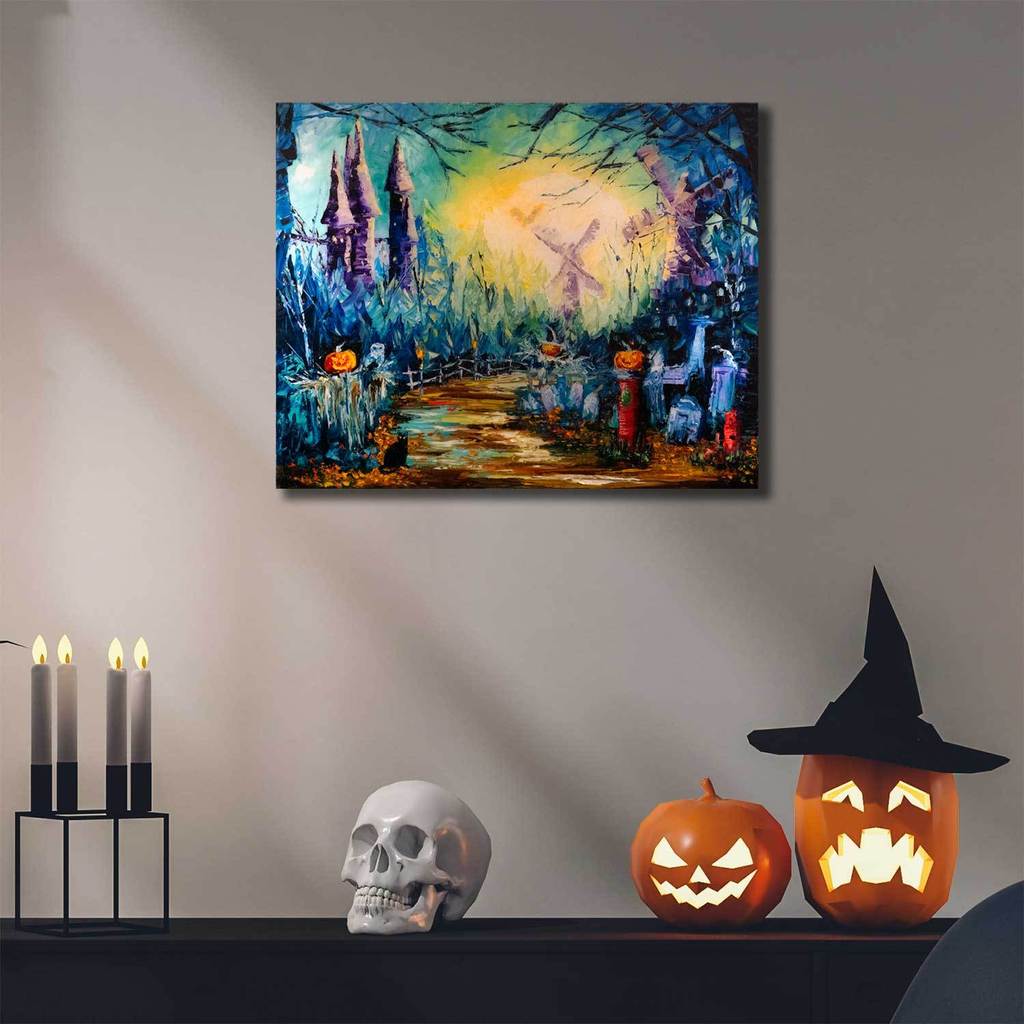 source: shopify.com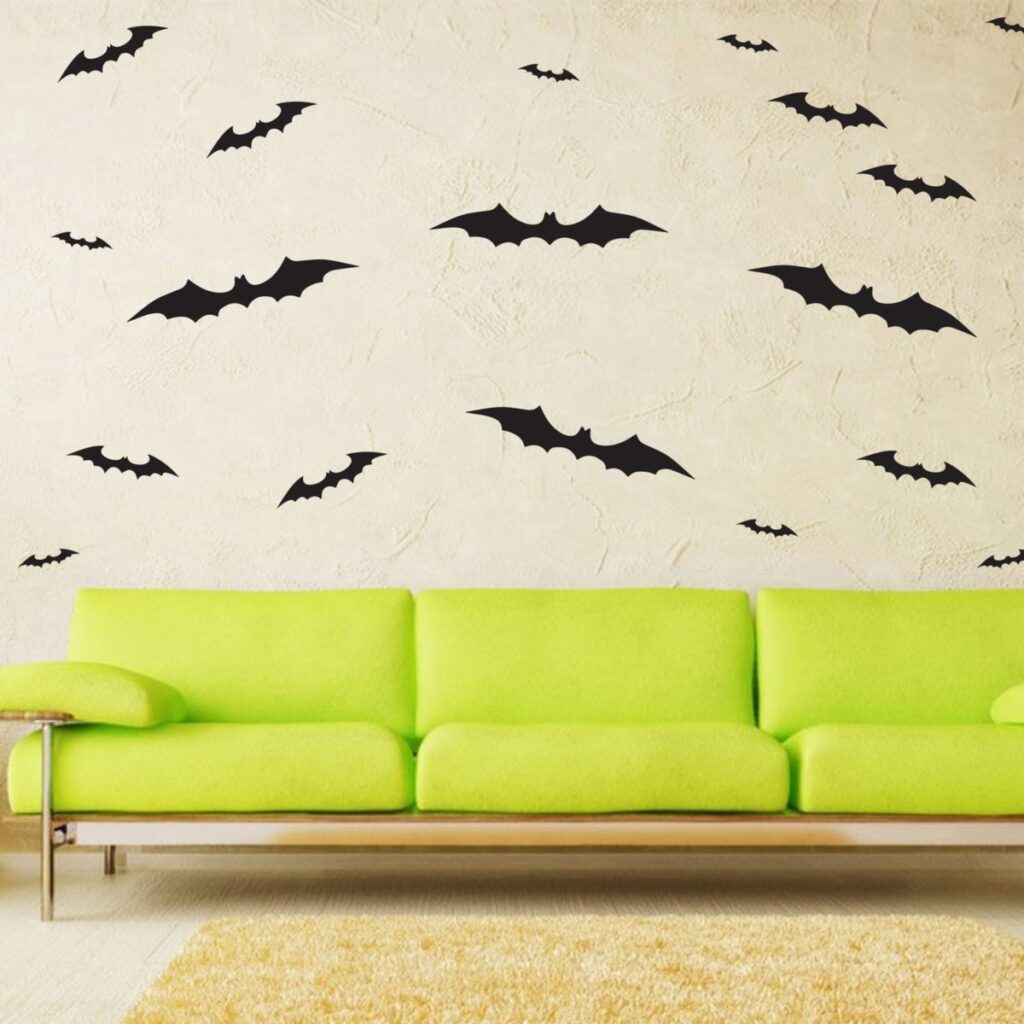 source: shopify.com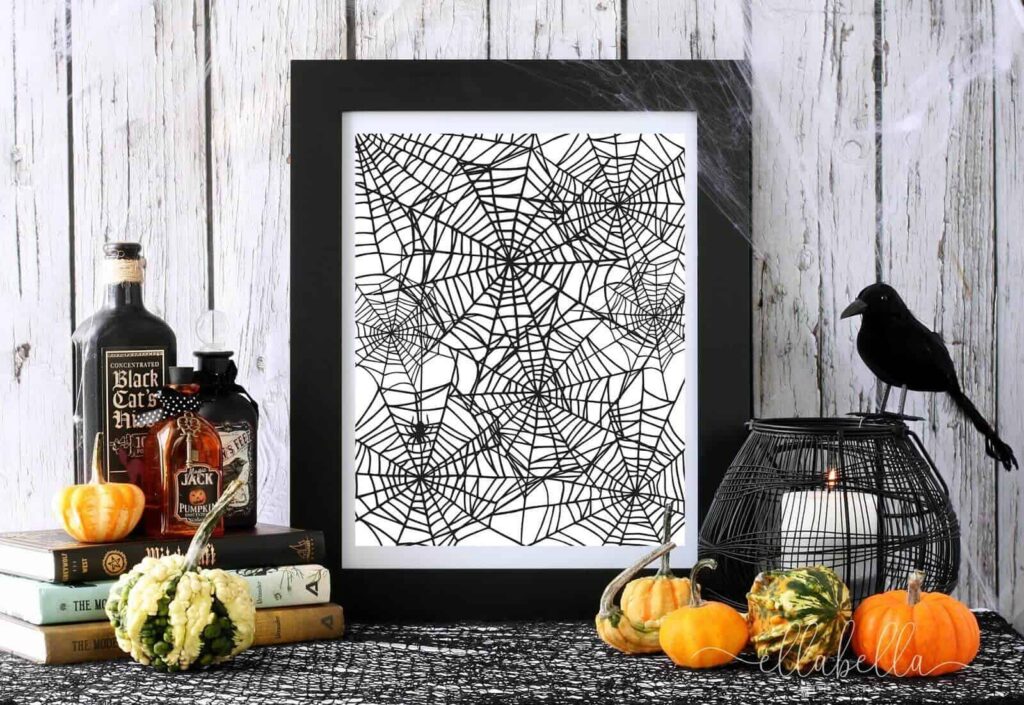 source: pinterest.com
source: comforthouse.com