Some business owners do not realize it, but sometimes, decorations in their stores are as important as what they are offering. It does not only liven up the place but it also adds to the brand's identity. It tells a story about the brand's voice, their story, and themselves.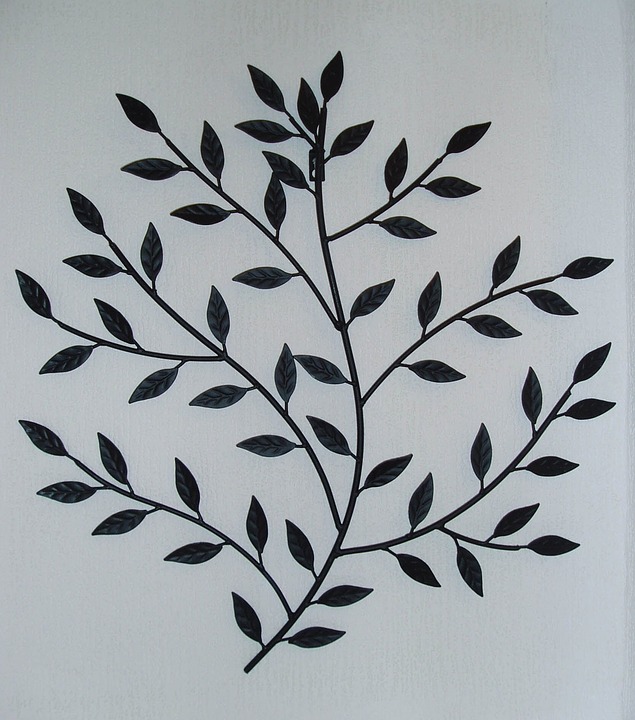 source: pinterest.com
Of course, some businesses already thought ahead and acquired decorations for their companies. However, how long will it last? What value does it add to the company? Or does it fit the brand's identity? Hence, custom made designs are the way to go. Businesses can choose whatever design fits their needs. It certainly is an investment, but it is one that lasts for a long time.
For example, custom metal art at www.creativemetalmd.com is not only limited to wall decors. They make designs that fit from the gates to railings, interior designs, and even signages. So, why are metal wall art better than the rest?
Aesthetically Pleasing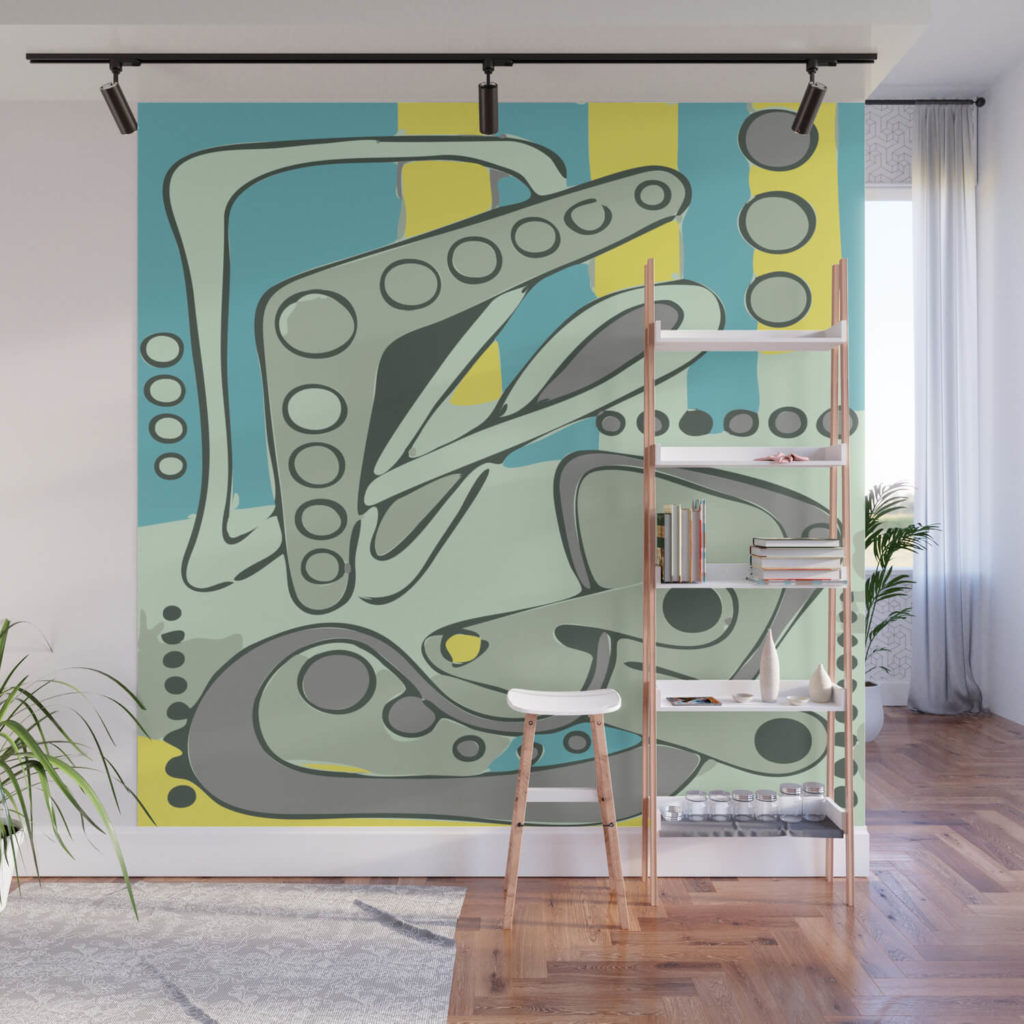 source: Society6.com
Without a doubt, metal wall art adds beauty to any room it is in. It creates a different sense of expression for the business owners because of its classy designs, colors, and finishes. In an instant, metal wall art attracts the eyes as soon as a person enters the area, creating an interesting focal point. The atmosphere that it creates invites a fun, or classy time ahead, with no in-betweens.
Uncomplicated
Among every material used, metal seems to be the most uncomplicated one. Uncomplicated in the sense that unlike wooden frames, a little crook in its leveling would probably up its game. At the same time, the quirky, weird shapes of metal wall art would add more to the brand's identity.
At the same time, a hole in the metal wall art would not ruin its entirety. Hence, business owners can ask the makers of creative wall art to poke a hole wherever they deem is convenient.
Long-Lasting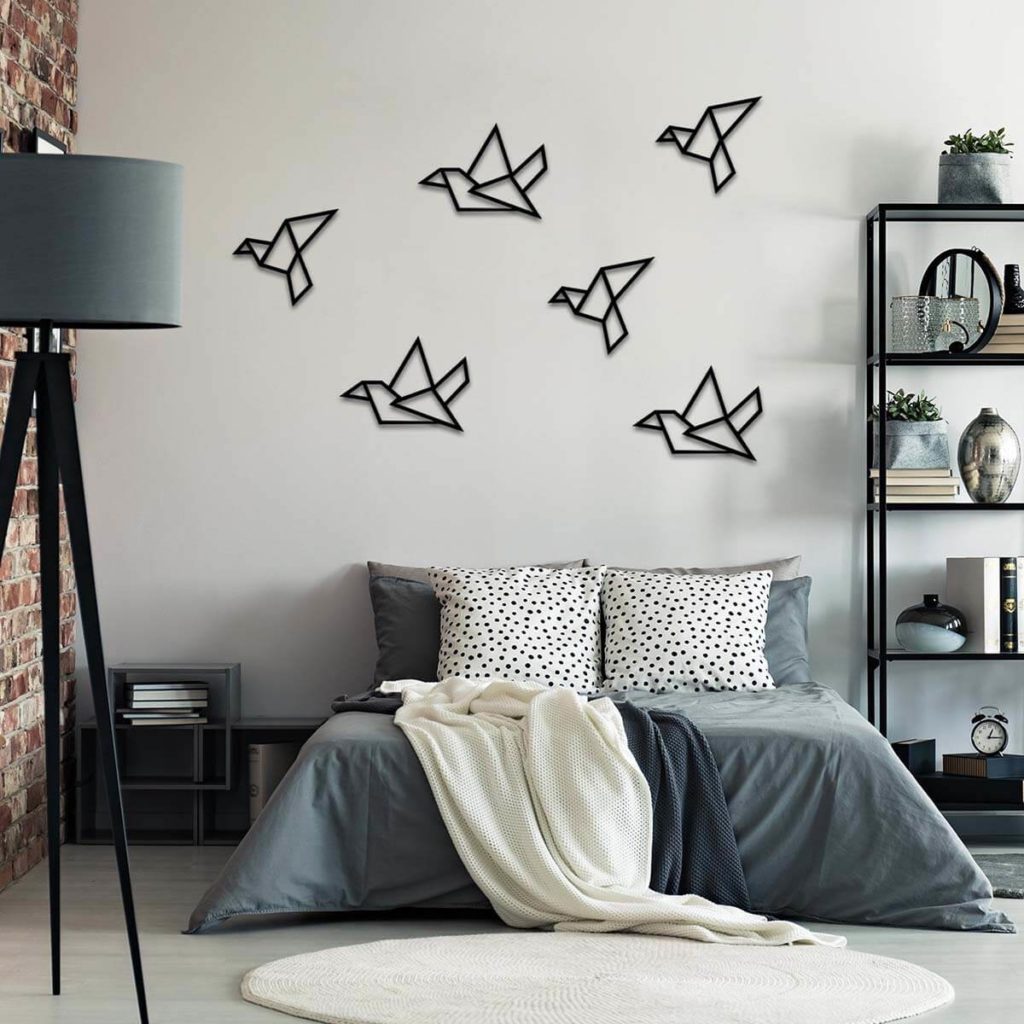 source: Wayfair.com
When thinking of a material that lasts for a long time, metal is probably the first thing that would come to anyone's mind. Hence, metal wall art is here to stick for a long time. Yes, admittedly, there may be times when it would go a little bit over the expected budget. Still, if you have to choose between an art piece that is generally cheaper, but only lasts for a few months or something that would cost a little higher but is made to last a lifetime, which one is better?
Expect that even though they cost more than the usual wooden or plastic art, the metal wall arts are here to stay for longer times.
Versatile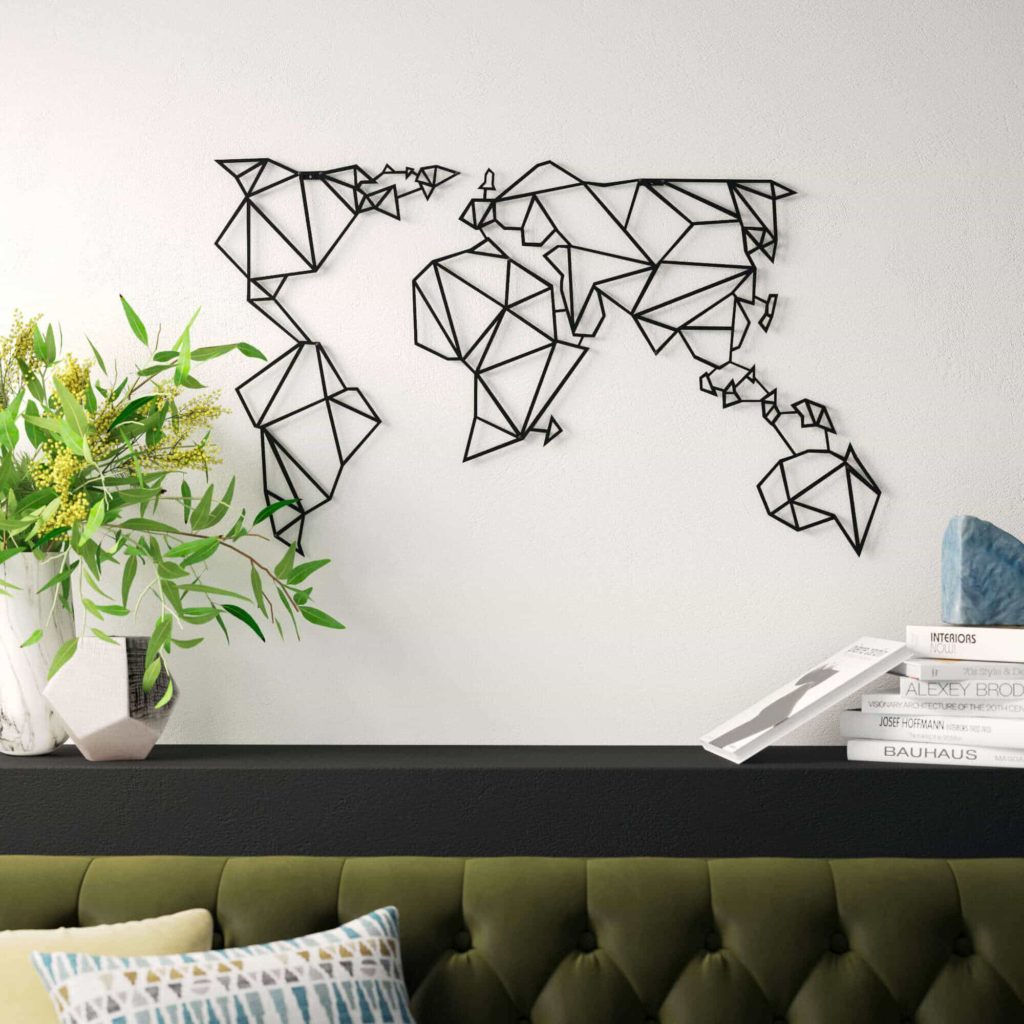 source: amazon.com
Not ready to spend twice for an indoor AND outdoor piece? Metal wall art can do the same! Its material is versatile and easily adaptable to both indoor and outdoor usage. Of course, it all depends on the type of metal used and the finishing process applied.
Decorators should still practice protecting metal art from various environmental elements such as direct sunlight, snow, rain, and even high humidity. These are killers for metal and might reduce the lifespan of the metal wall art.
Eccentric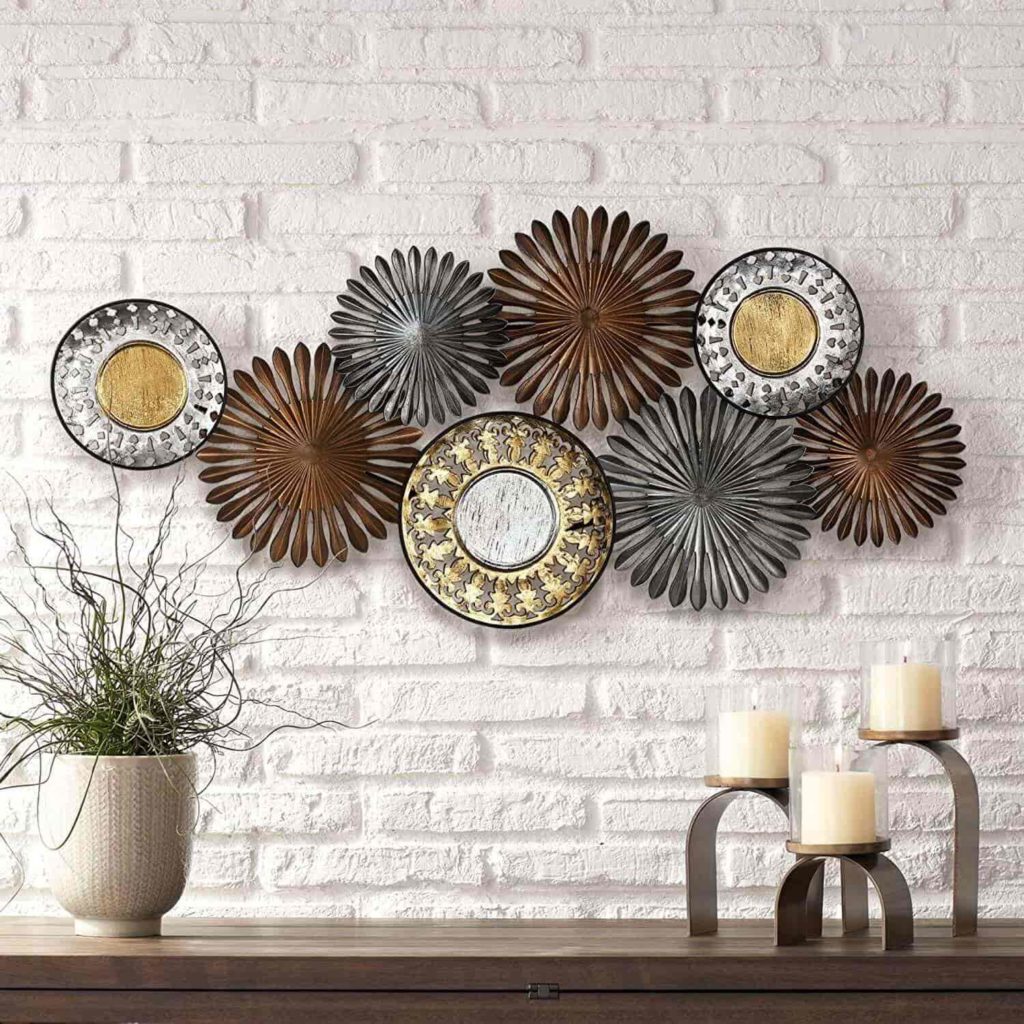 source: amazon.com
Metal wall art is a trend that is invading not only households but business areas as well. Why? The reason may be because it makes two worlds meet: the contemporary pop pieces of today, with the historic classic elegance of before. So, it can be placed almost anywhere: in an area for arcade, the kitchen, or even in a store that features clothing.
Thanks to the material used, metal is malleable and can be used to create art pieces that truly express one's feelings. Hence, each one has a high chance of coming out unique, and alluring to the intended audience.
How To Take Care of Metal Wall Art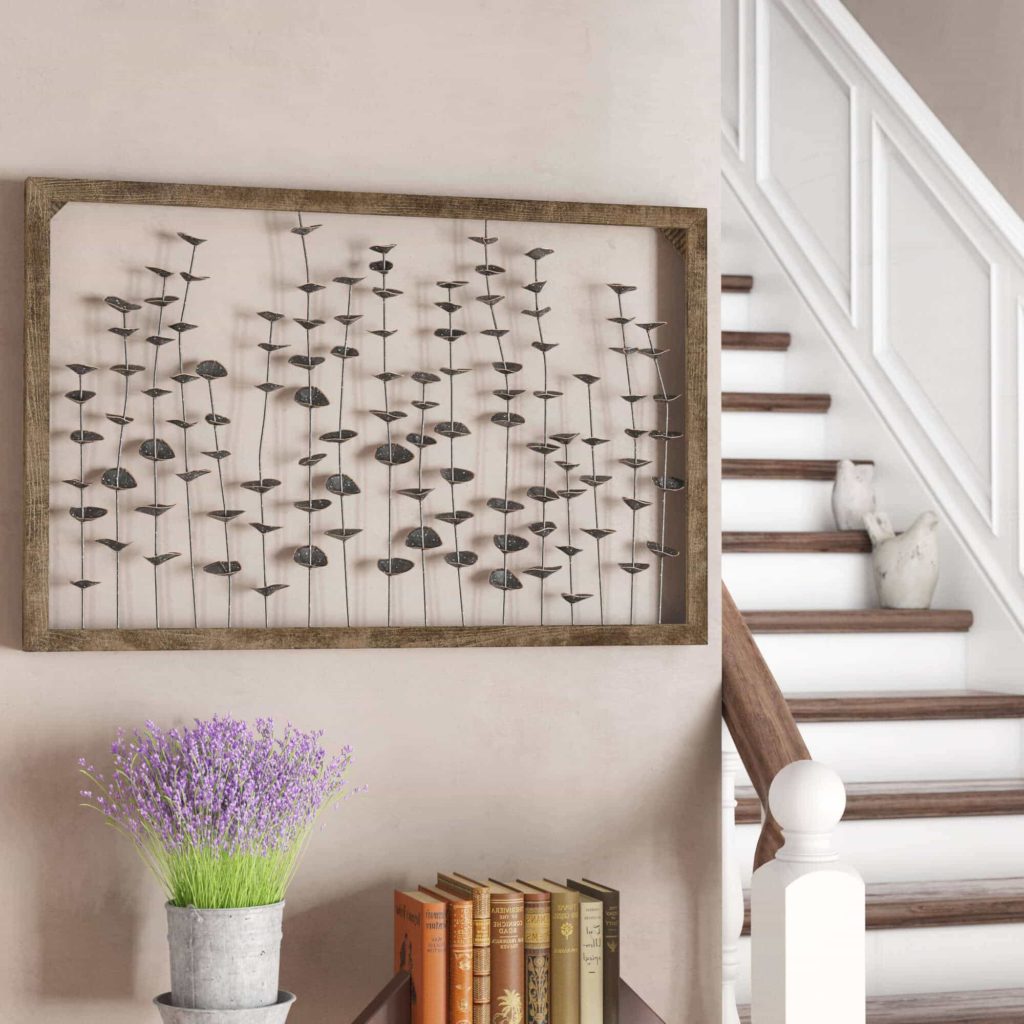 source: bernardbeneito.com
While metal wall arts are certainly durable, and long-lasting it is not something that lasts for a lifetime on its own. It is also highly sensitive to external factors such as high humidity, direct sunlight, water, or heat. For some, even the slightest fingerprints can cause corrosions or smudges on the art pieces due to the high concentration of oils on the fingers.
Hence, it is also important to take care of metal wall art pieces. Here are some tips to keep it sparkly clean and protected:
Use a soft, dry cloth to wipe off the dust from the art. Do this occasionally, at least once a month, to prevent any dirt build-up. Remember to avoid using dirty rags to prevent any damages.
After wiping off the dust, use a diluted spray detailer to remove any fingerprint. Always wipe off the dirt first to avoid scratches from any loose particles.
For any rust, a little vinegar would not hurt. Soak the affected area for 10 to 20 minutes, depending on the damage, or soak it overnight. Then, scrub or wipe it very gently. If it does not work, try adding a little bit of lemon juice or baking soda, then soaking a paper towel with the compound and wrapping it around the metal for the same amount of time.
NEVER use metal brushes or steel wools when cleaning your art pieces. Not only can it damage them, but it can also leave pieces of rust which can cause more harm to the metal wall art. For alternatives, try using old toothbrushes, aluminum foil, or plastic brushes.
For outdoor pieces, as ironic as it might seem to be, it is best to re-seal the metal wall art every now and then.  It would help preserve its finish, color, and the material itself. The frequency of doing this depends on how exposed the piece is to external factors. Nevertheless, once or twice a year is good enough.
While metal wall art pieces are great for decor and add some attitude to a place at The Architecture Designs, it would not do any good if it is damaged or rusted. Remember to pick the ones that truly express who you are, but do not forget to take care of it in the long run!