Each room in the house required flooring, there are various types of flooring available in this modern era, one can refer to ceramics, marble, vinyl sheet, natural stone, etc. we can use any of the flooring material. But, is it perfect for the bathroom? As we all are fond of, the bathroom is a place which is almost wet all the time. At the time of choosing flooring for the bathroom, one must opt for material which would not disintegrate in wet conditions also we have to be choosy about the range of the flooring; as we need better flooring in low cost.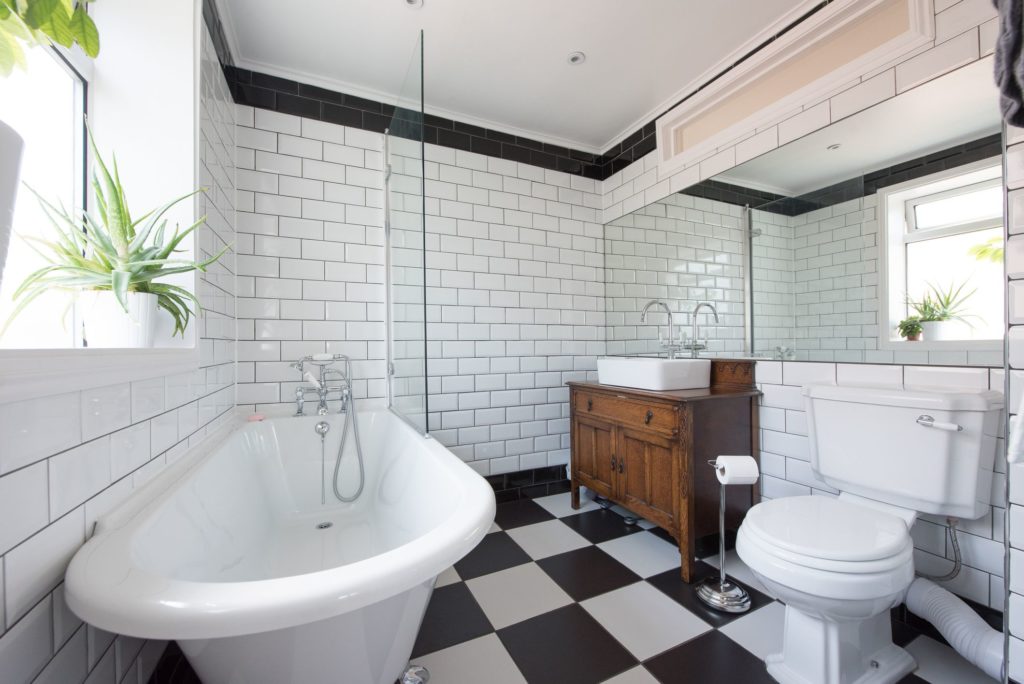 source: thespruce.com
source: thespruce.com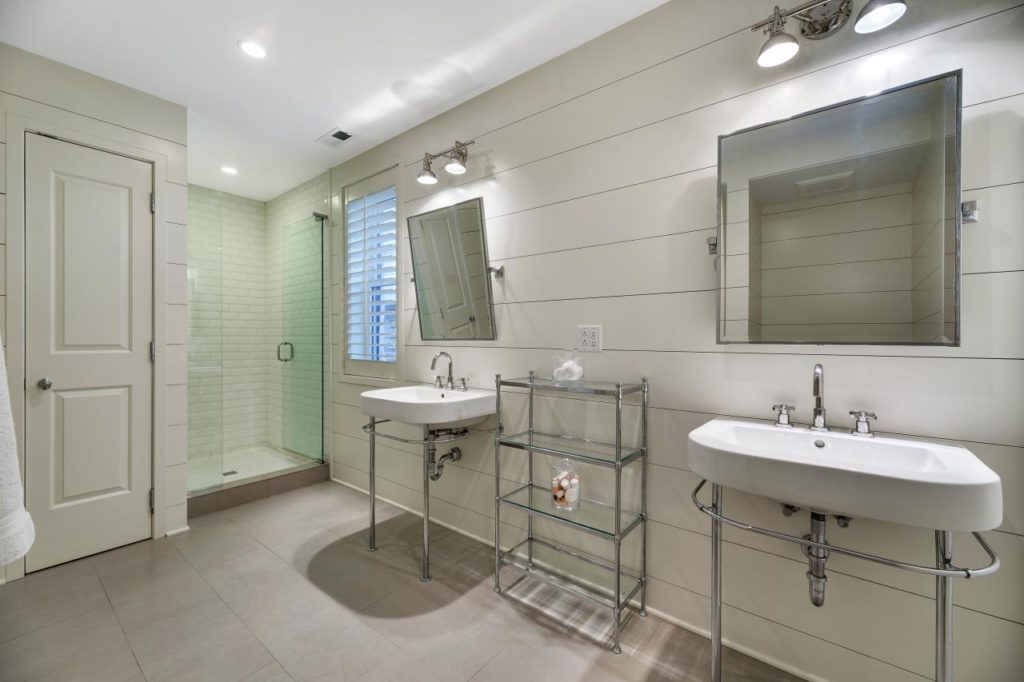 source: hgtv.com
Here, in The Architecture Designs, we have the latest bathroom flooring ideas and bathroom flooring tips to make your bathroom look luxurious and stunning. We can use marble, ceramic tile and natural stone tile for the flooring design of the bathroom. Flooring, when done with marble, will give a great look and texture, but as we know marble in wet condition tends to be slippery and it absorbs dirt present in water which makes the surface choppy. At such wet conditions, we must refer to ceramic tiles or natural stone tiles as both of them have a tendency to bear and tear the wet condition at every moment rather than that they both are very low-cost material, hence one can get it easily in their budget and has easy availability.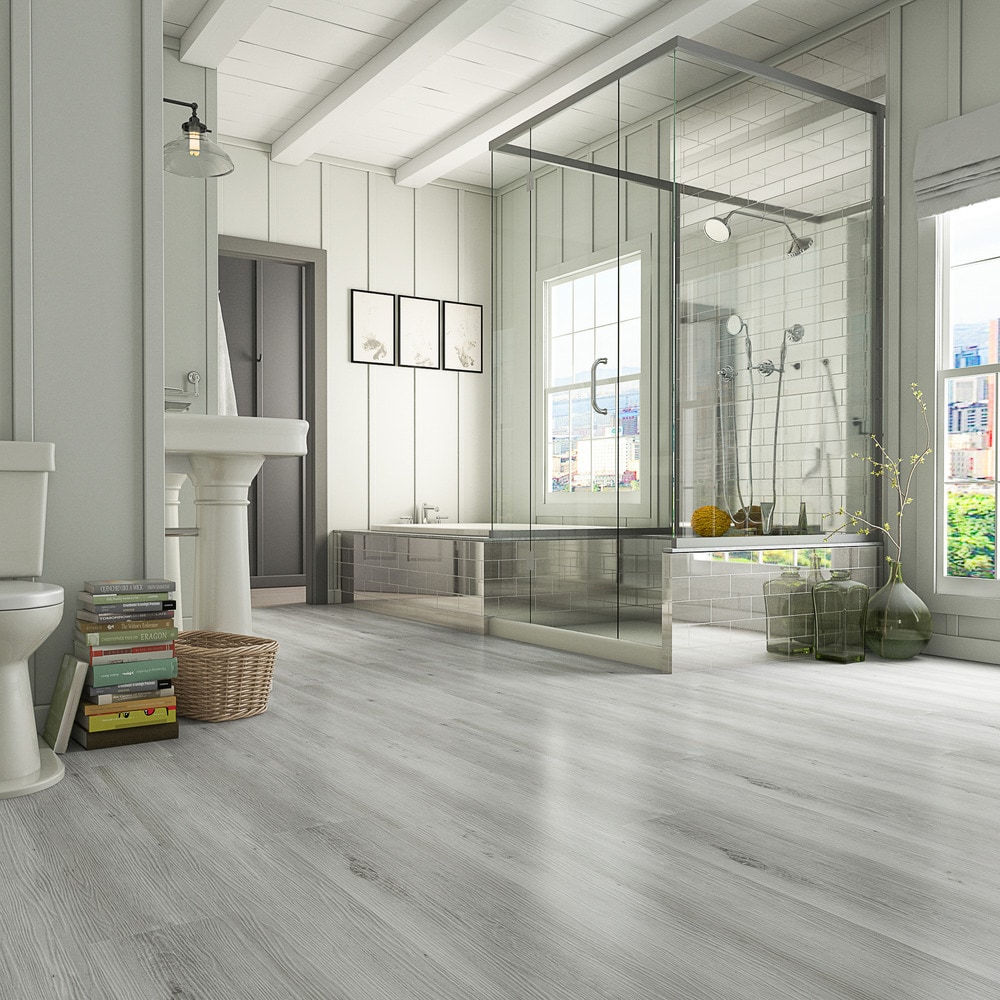 source: cloudfront.net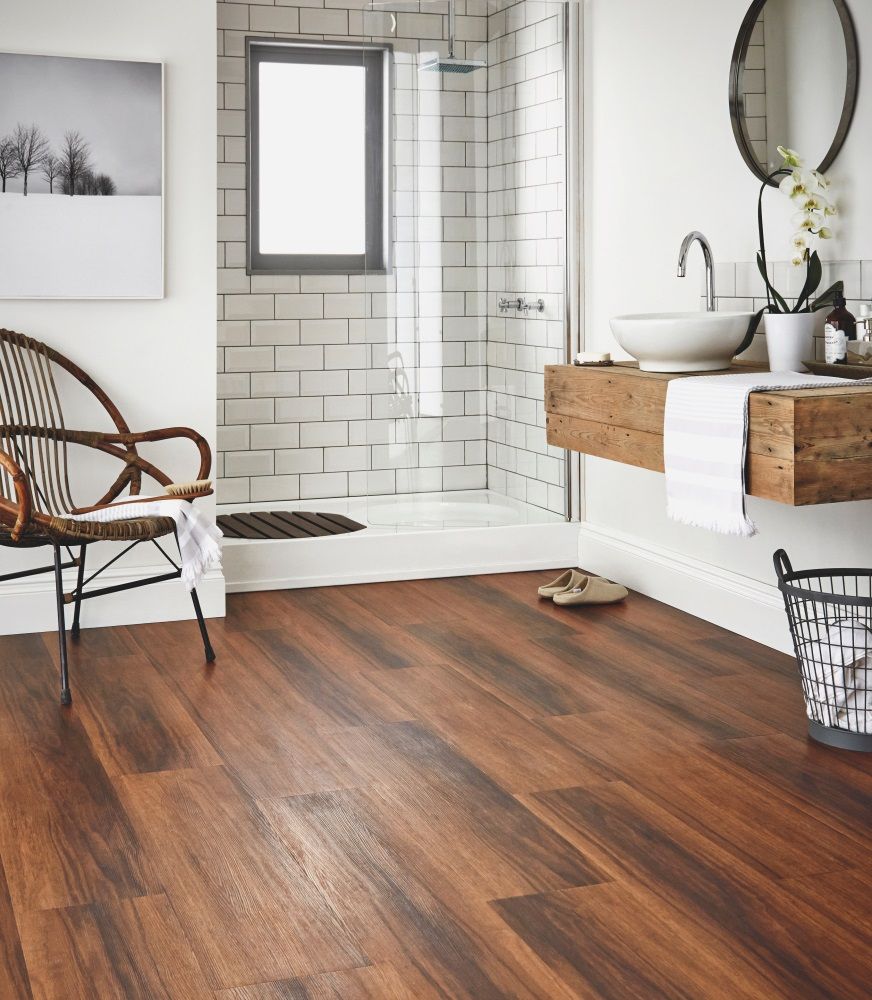 source: pinterest.com
Let us have a look at trending bathroom flooring designs, as we discussed the material choice, now we have to make our bathroom look good and clean and sanitizable too. In our daily routine, we access our bathroom several times but if it would be not clean then no will access it with their comfort, for that instance purpose flooring plays a vital role. If the flooring of the bathroom is well constructed and designed in such a manner that one can clean it by just wasting a bit of time for it with just some fresh water, it must be constructed in a manner that the sewage processes should function well whenever utilized.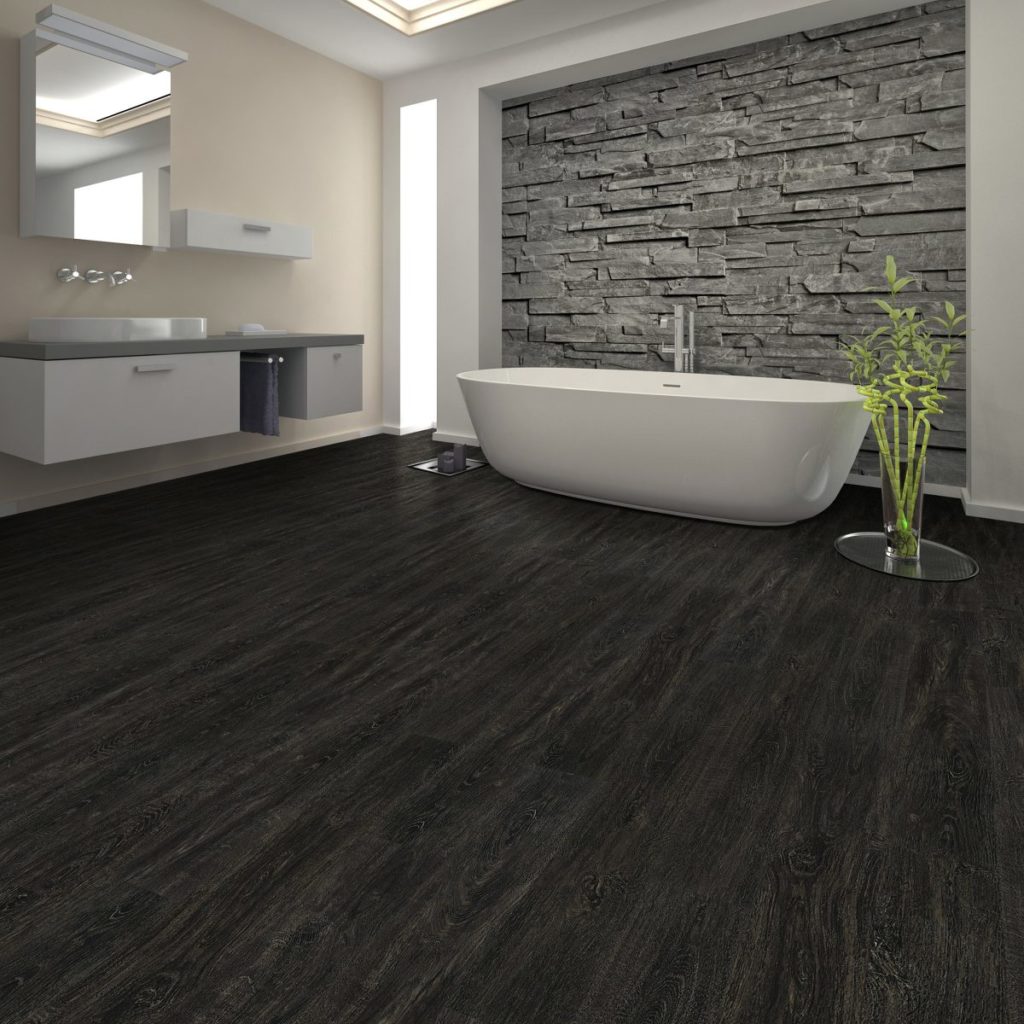 source: empiretodayblog.com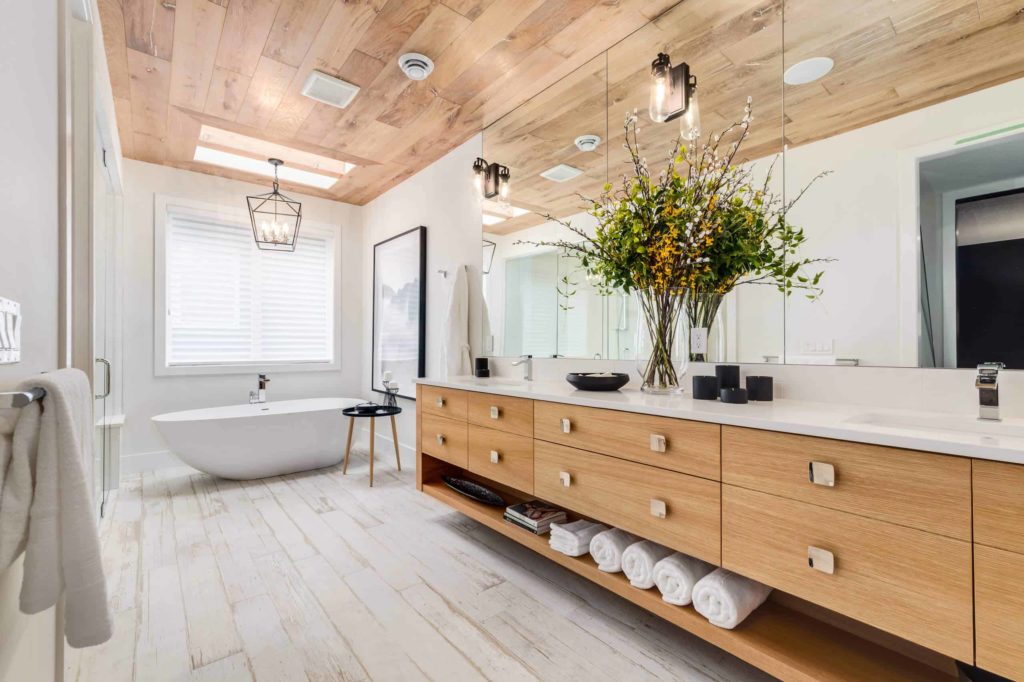 source: decorsnob.com
Tiles have a collection of good ranges, design, and texture, thus bathroom designs can be made as per the requirements of the owner. As everyone has their different aspects and prospects, some people like flooring design of the same colored tile or having the shades of the same color, some people like sketch designs on the floor, besides this one can even use a combination of tiles and marble: all you need to do is apply tiles on the floor and we can put some marble stones on the surface with an aspect to give a classy and good look, if used properly we can arrange marbles as a seat.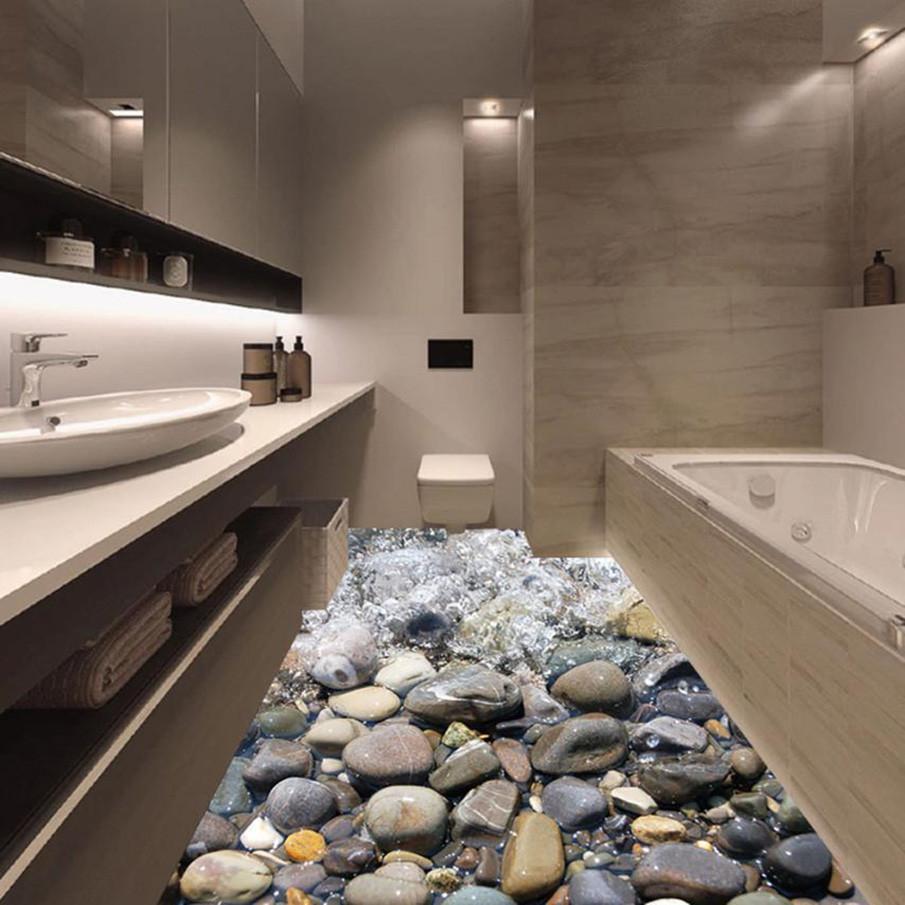 source: renovaten.com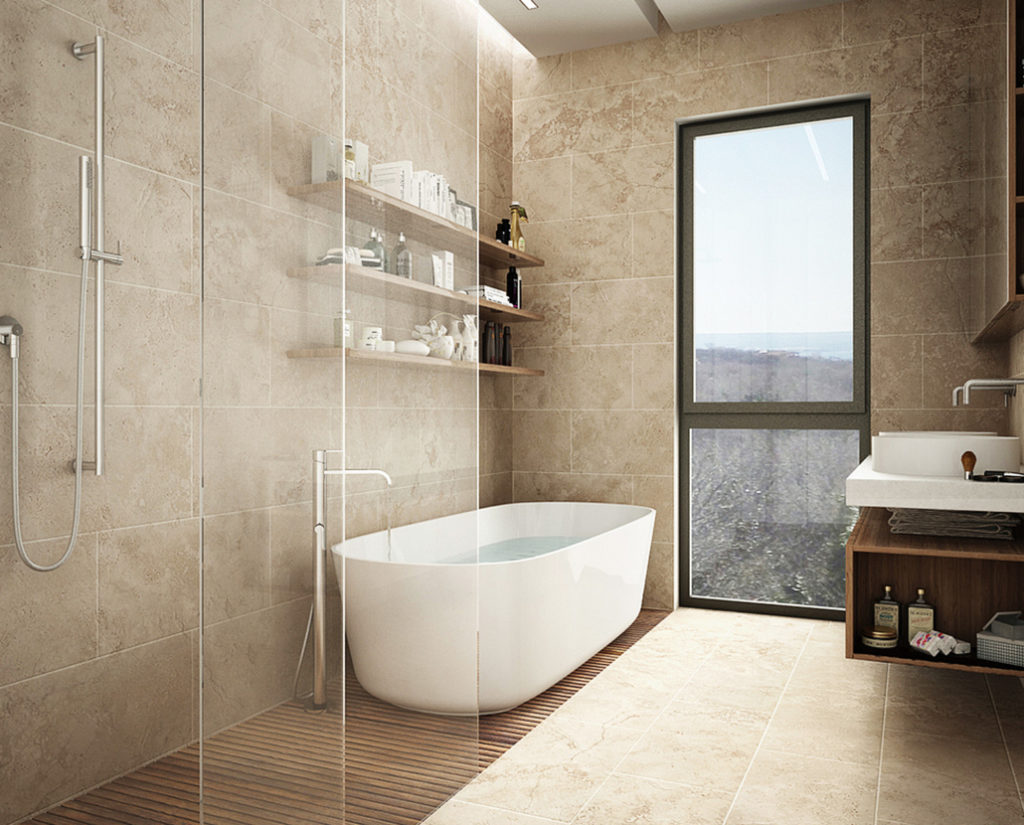 source: baytileonline.com
Natural stone like granite, slate and adoquin are used for the modern look of bathrooms, granite has properties of remaining stable and rigid for a long period, and can bear and tear the wet condition too. Also it gives a lusty and beautiful look; one can rely on granite while constructing flooring designs for the bathroom. Natural stone remains non sticky, this property makes it more reliable to use, as whenever dirty water gets collected at some point the dirt in the water stuck with flooring which makes that particular area choppy and slippery and that is not good, it gives an uncomfortable feeling whereas while utilizing bathroom one must feel free and comfortable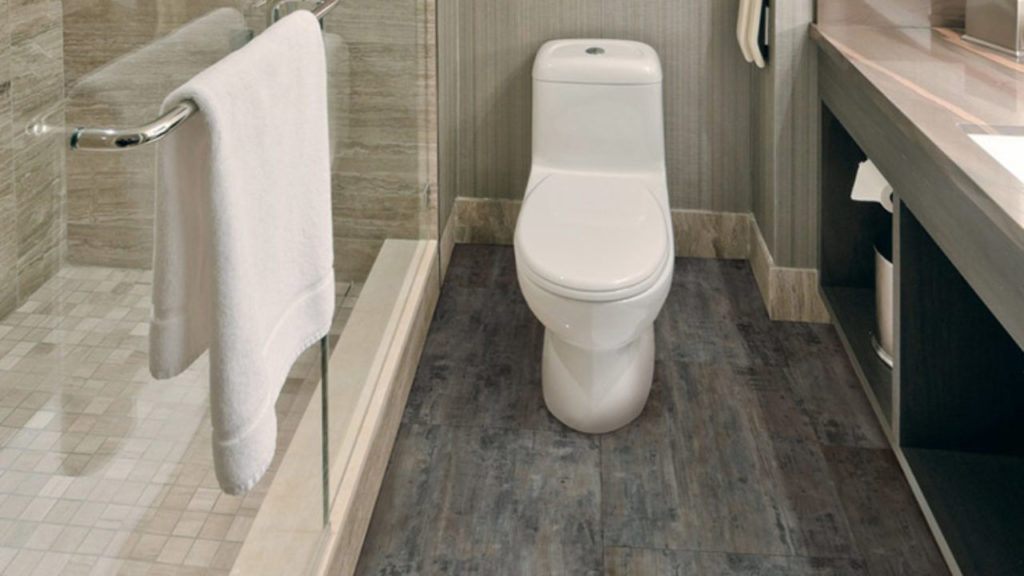 source: flooringinc.com
source: remodel-dallas.com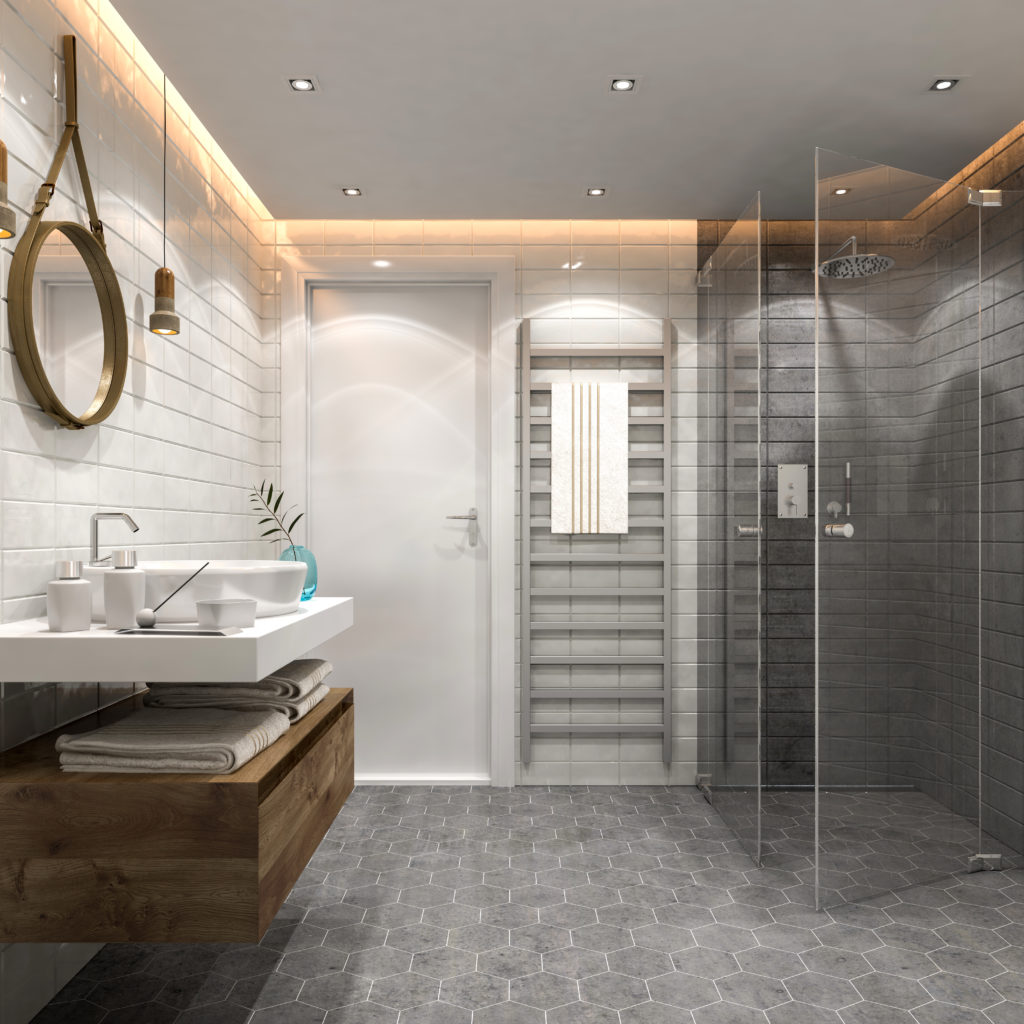 source: flooringinc.com
Granites, marbles, and other natural stones give a modern look to bathrooms as they are well designed with the aspect of the new modern era. These are some trending designs of bathrooms which one would like to have in their bathroom. Moreover the latest trend of bathroom flooring designs not just make the bathroom look stunning and luxurious, even it adds a good usage and utility while accessing the bathroom. It provides good durability too for a long period; we can say that "Bathroom flooring design is a one time investment for all time usage".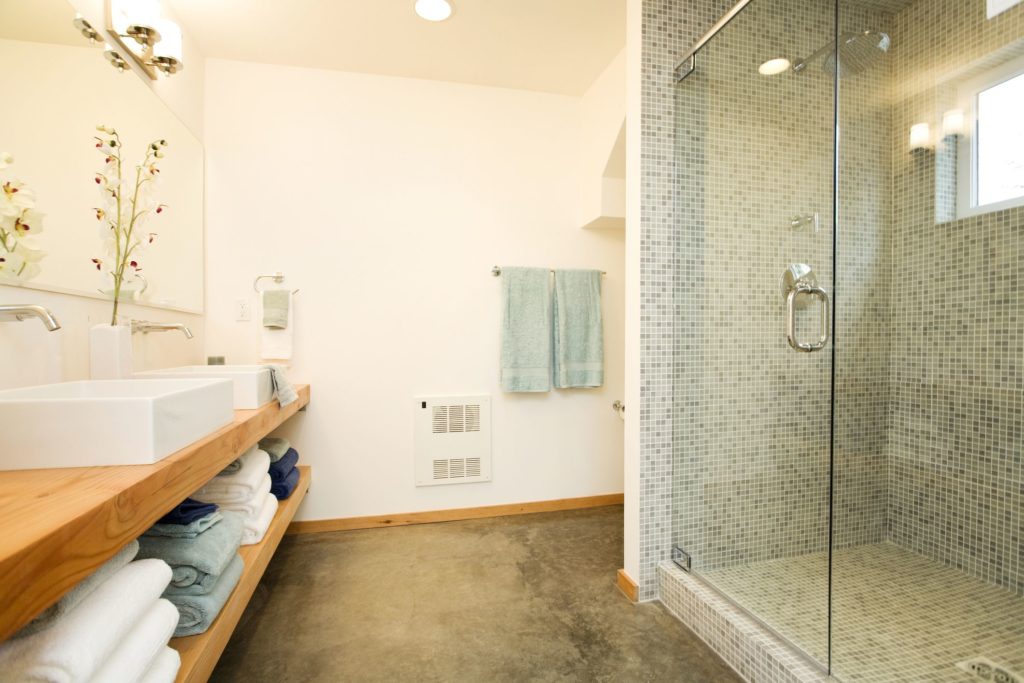 source: hearstapps.com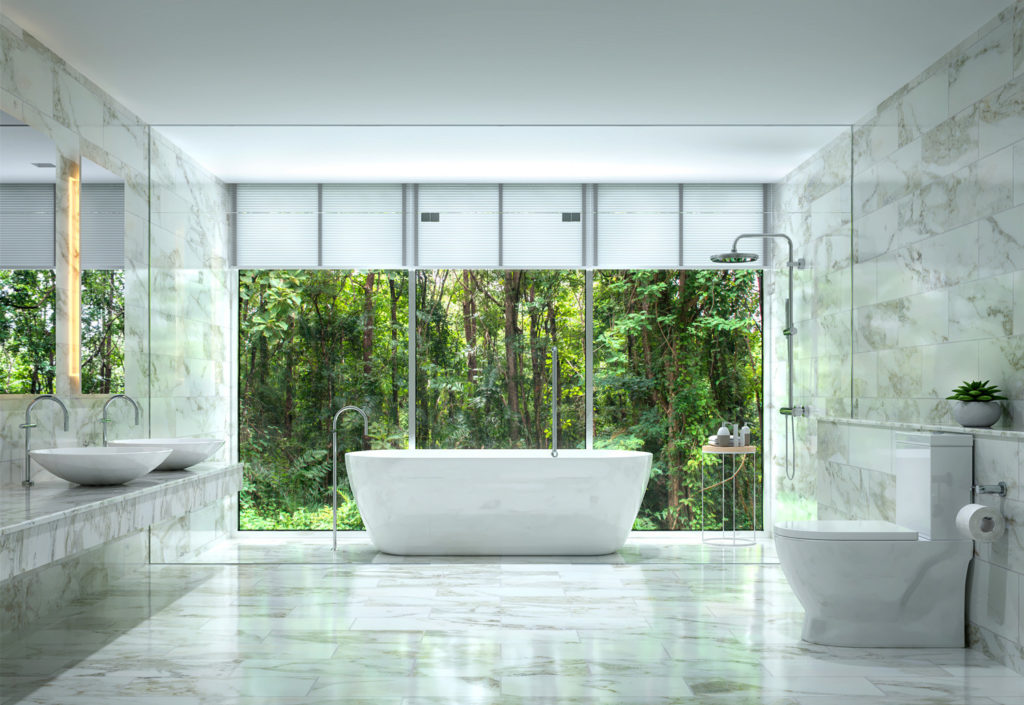 source: westsidetile.com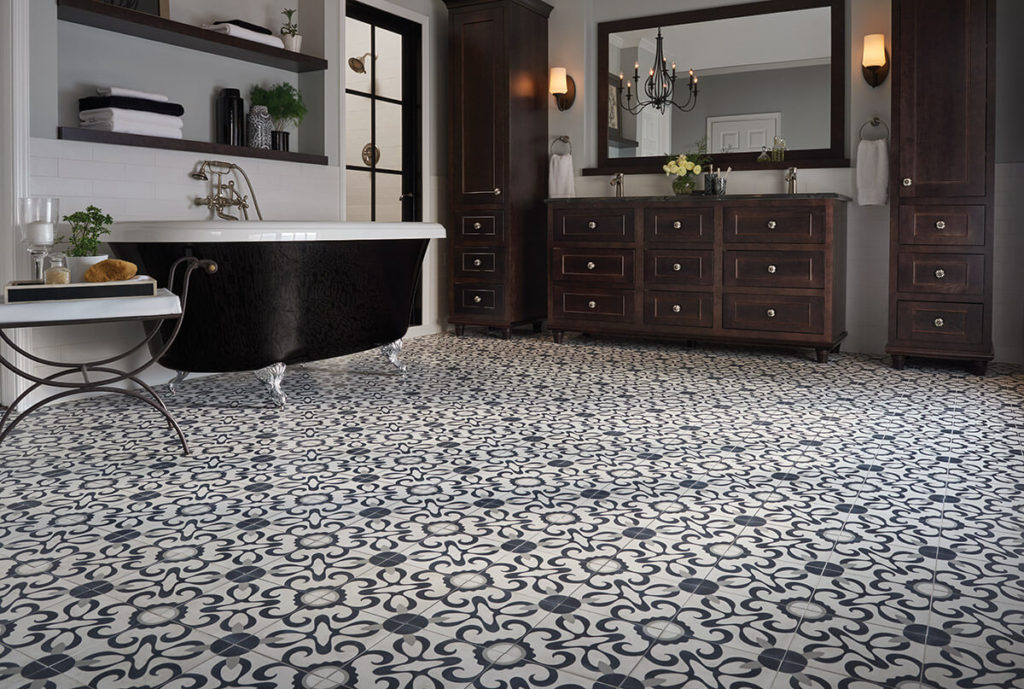 source: bigcommerce.com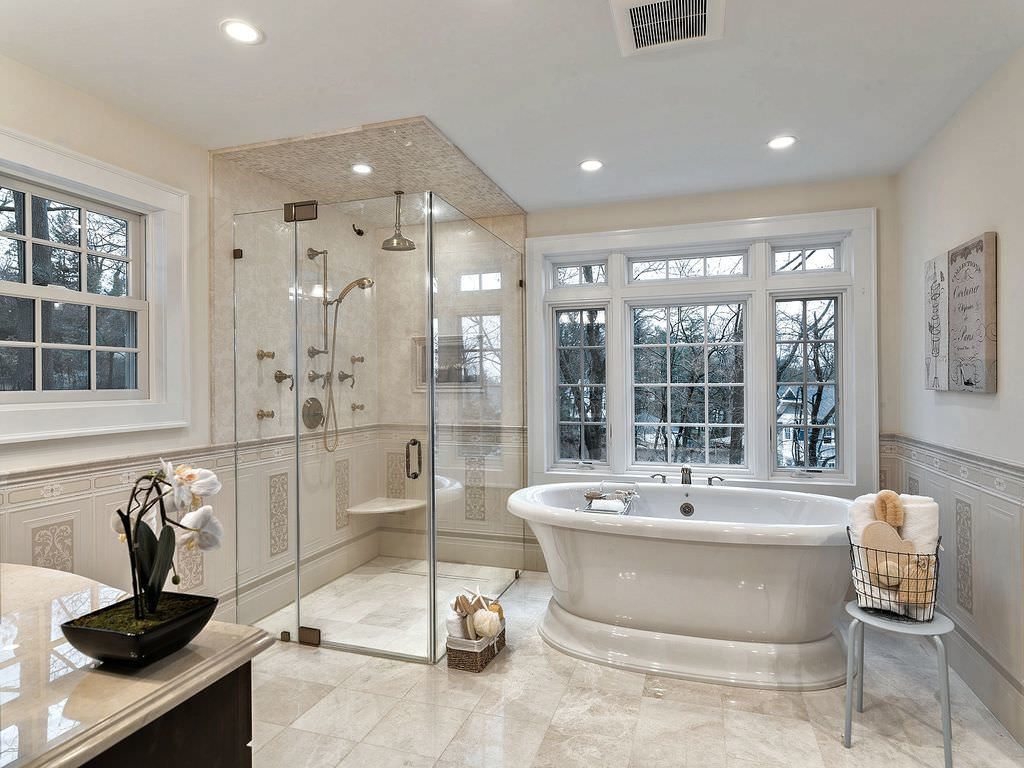 source: pinterest.com