Nowadays you will get plenty of different tile colours and styles. Modern bathroom tiles designs can be made using soft pastel coloured unique amazing designs. In today's article we have rounded up some amazing designs for your bathroom tiles. So let's have a look. 
White Tiles to Create Openness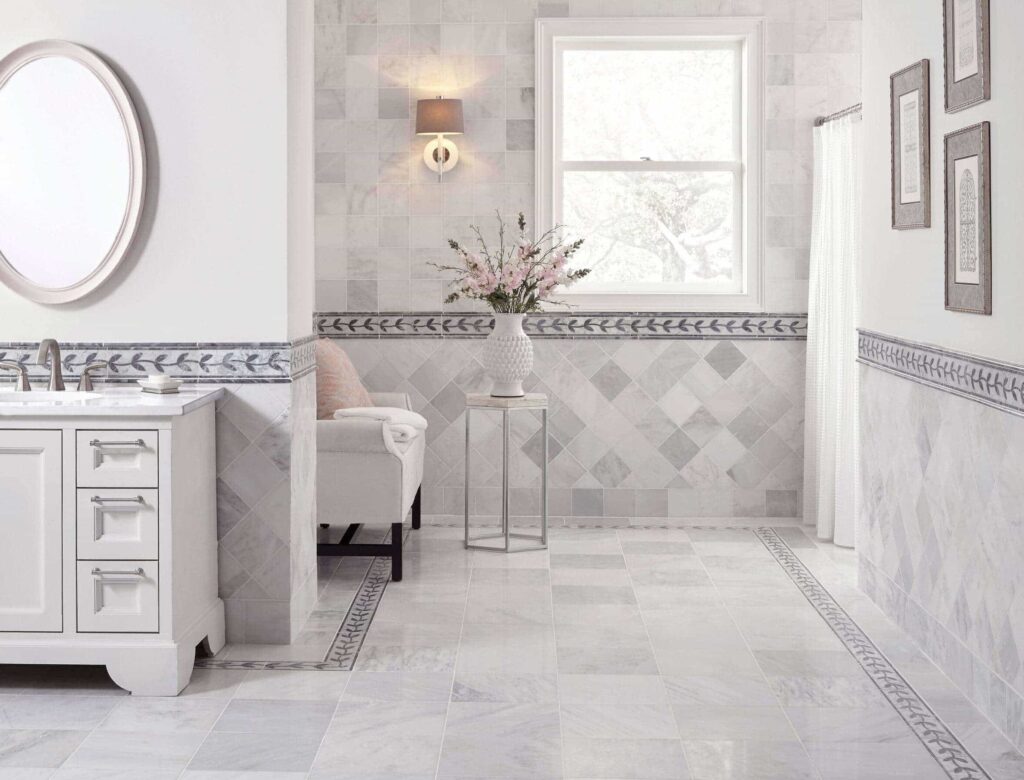 source: flooranddecor.com
The most exciting thing of designing your bathroom is choosing all the beautiful materials and colors. Create a mesmerizing view. And that's where tiles come in.The white amazing design tile. The bathroom floor design can set the foundation for the entire space. 
Large Tiles Can Work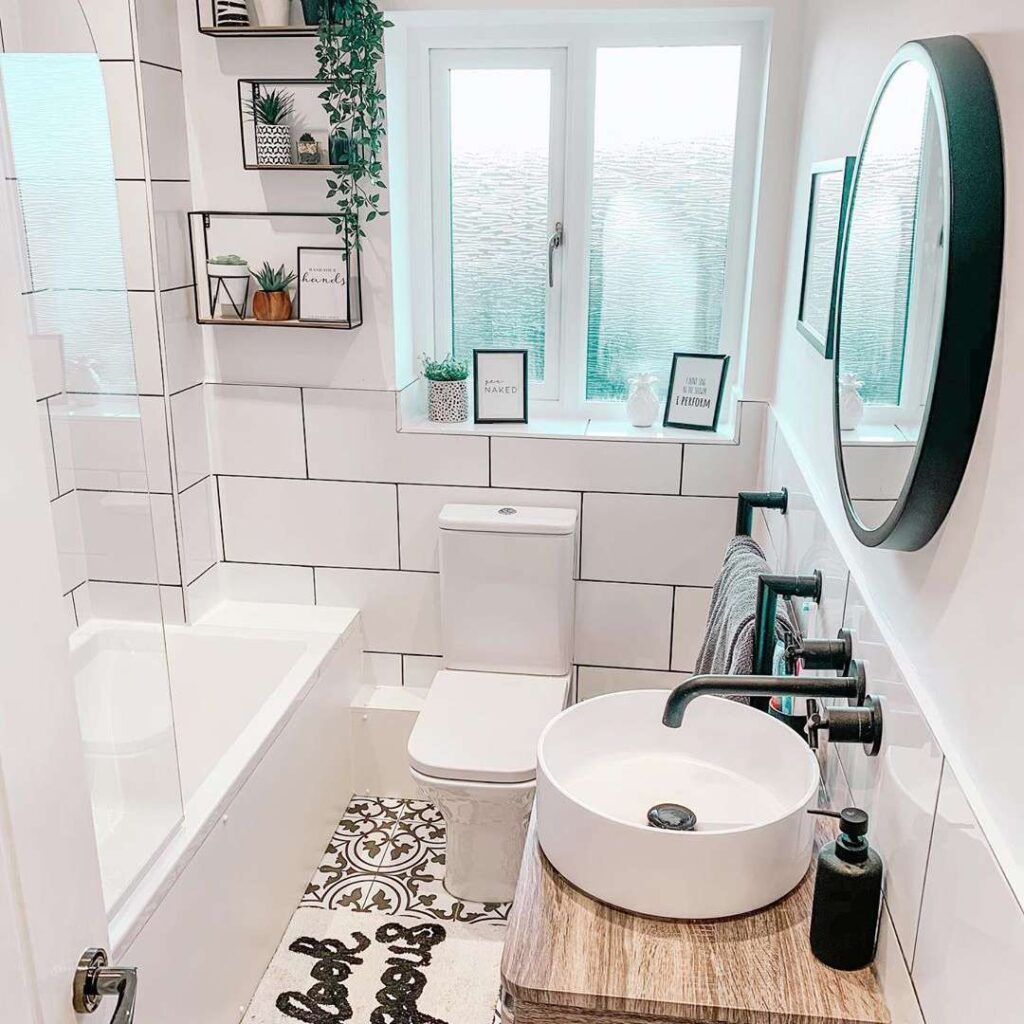 source: thespruce.com
Tiles are an extremely common feature in bathrooms. They are easy to maintain, fairly straightforward to install, and they look nice and simple. Installing large bathroom tiles can help the space feel larger. The light shade stone of these large floor tiles matches the other smaller stone tiles. Create a unified look.
Diagonal Tile Pattern for Visual Interest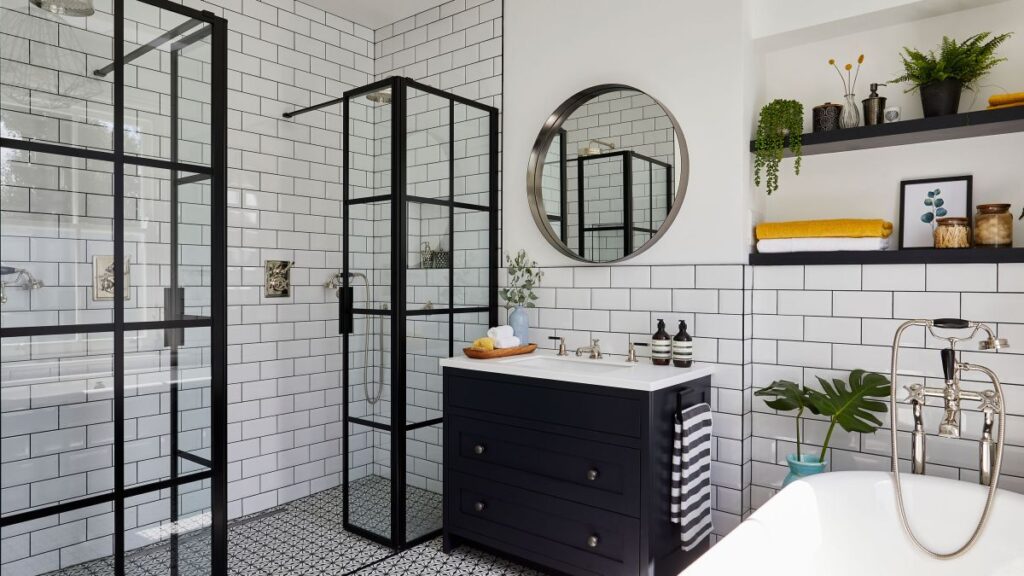 source: realhomes.com
The diagonal pattern bathroom floor tiles design, can make a small bathroom space look bigger. If your walls are not perfectly square, a diagonal layout can hide all the imperfections. With this design balance between understated and impactful. This can prevent things from looking too chaotic. With this tile design, play with the classic grid pattern by giving it a more modern look. 
Large Square Marble Tiles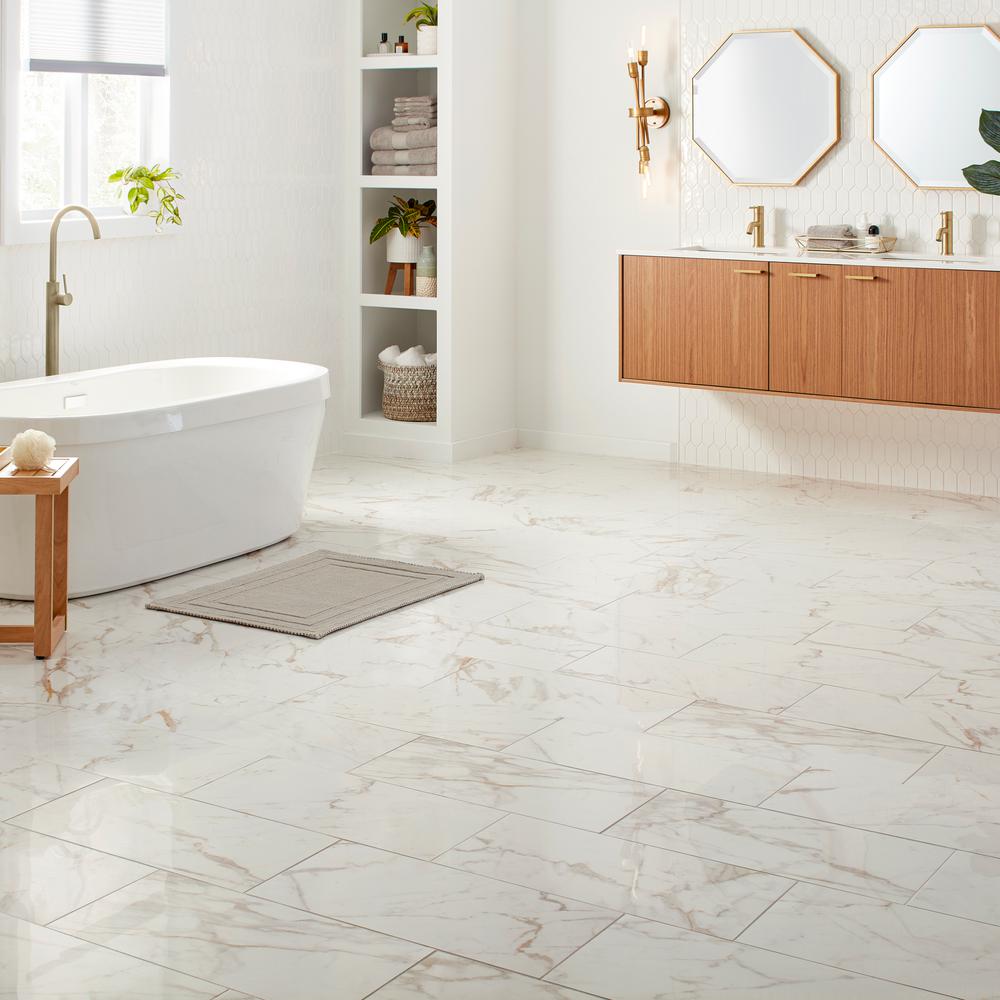 source: homedepot.com
When investing in a luxurious look, high-end finish like a marble tile, it is worth taking your time to pick a tile floor design you will like for years to come. Large marble tiles are super smooth, white surfaces with clean lines complement a minimalist pattern. Arrange large marble tiles in a simple, straight pattern to give a subtle look. 
Bubble Gum Pink Bathroom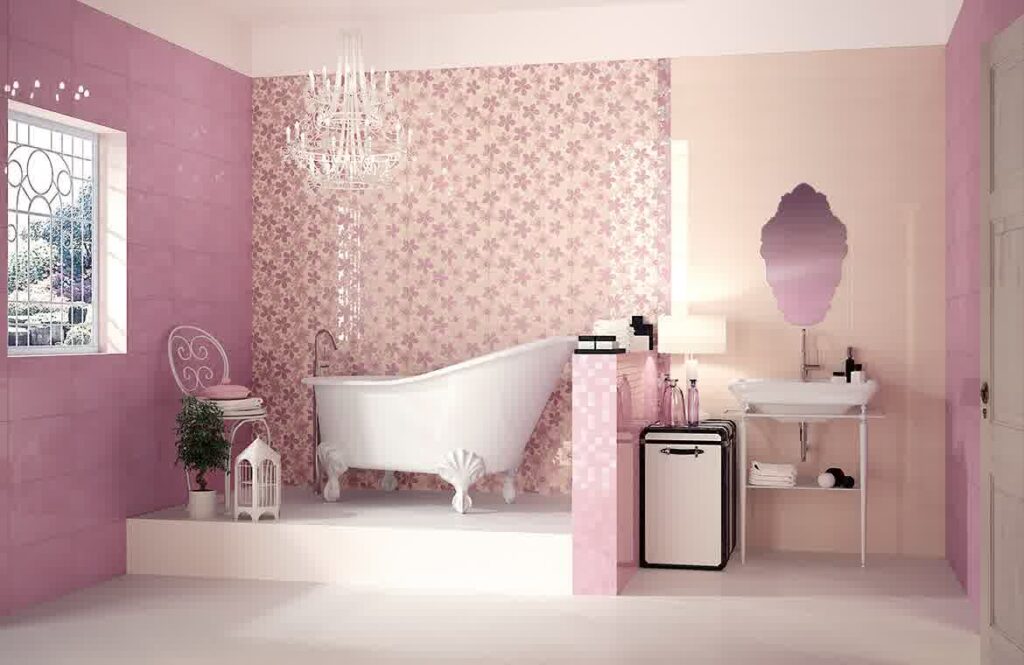 source: bathroommagz.com
Create a playful environment. Monochrome always looks cool. With a light bubble gum pink shade tile color the space leaves a strong impression. Pink bathroom doesn't mean you need to spend too much. So if you want to add a splash of pink to your bathroom space choose this amazing pink shade. It will surely get all the attention. 
White and Black for Drama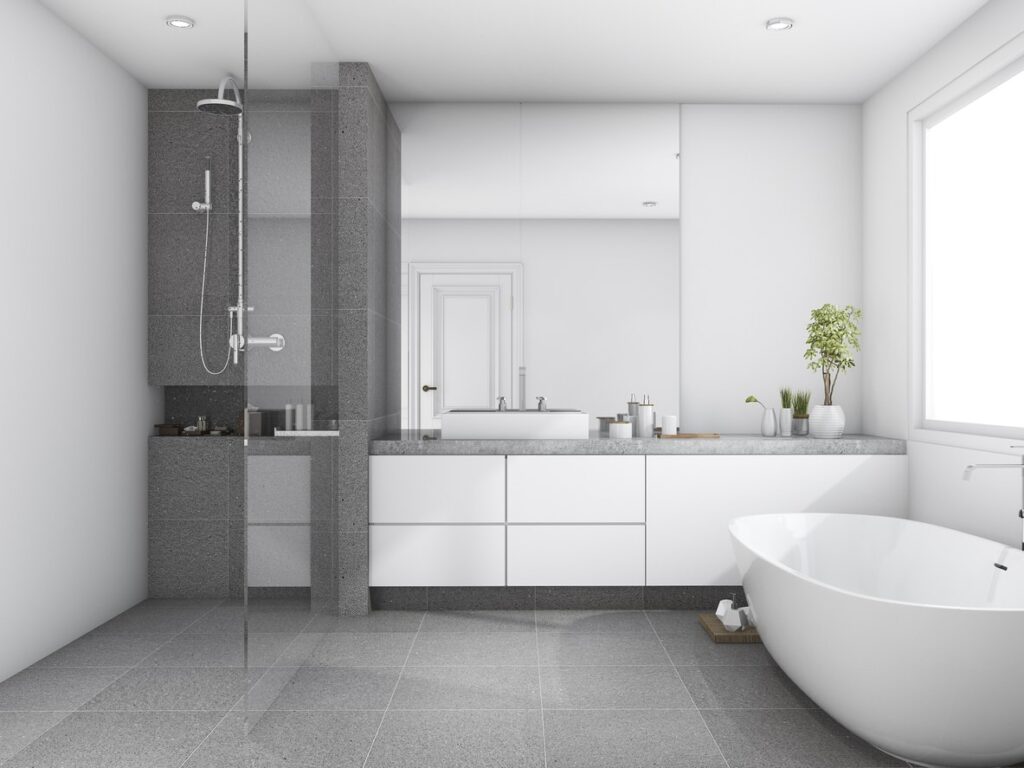 source: a1reglazing.com
When it comes to classic design schemes, it doesn't get any better than black and white shade. This bathroom tile look will give the bathroom an eye-catching touch. This black and white color combination is always full of style. Black and white tiles are a design component that is certainly making a statement in your bathroom space. 
Floor-To-Ceiling Mosaic Tiles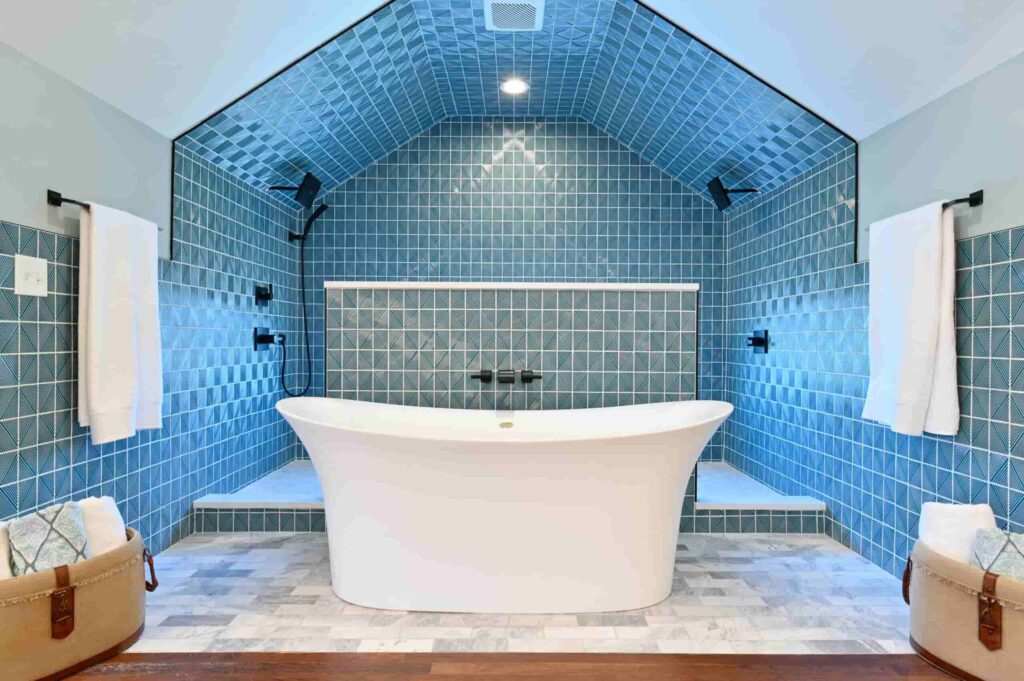 source: tamaraday.com
After all you are planning for your bathroom decoration, a little bit of tile design can go a long way. Tiles serve a distinctly utilitarian purpose. But just because bathroom tiles are practical doesn't mean they can not look good. Whether you want to give your master bathroom a spa-like view or bring some drama choose a design like floor to ceiling mosaic tiles. 
Stretch-Bond Pattern for Classic Appeal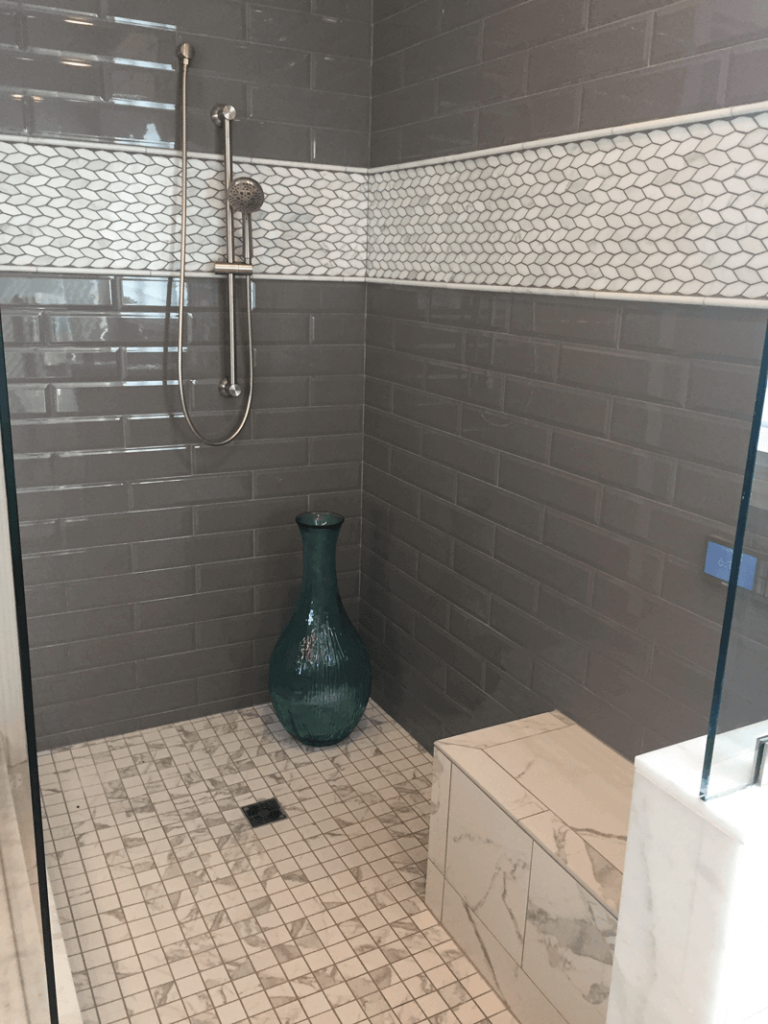 source: builderssurplus.us
If stretcher bond is your preference, or you want your brick tiles to match up with the external bond pattern in your bathroom. It's also a great way to give an illusion of space and height. A monochromatic effect can be created by using this tile design. It will make your space more attractive. 
Glossy Wall Tiles Reflect Light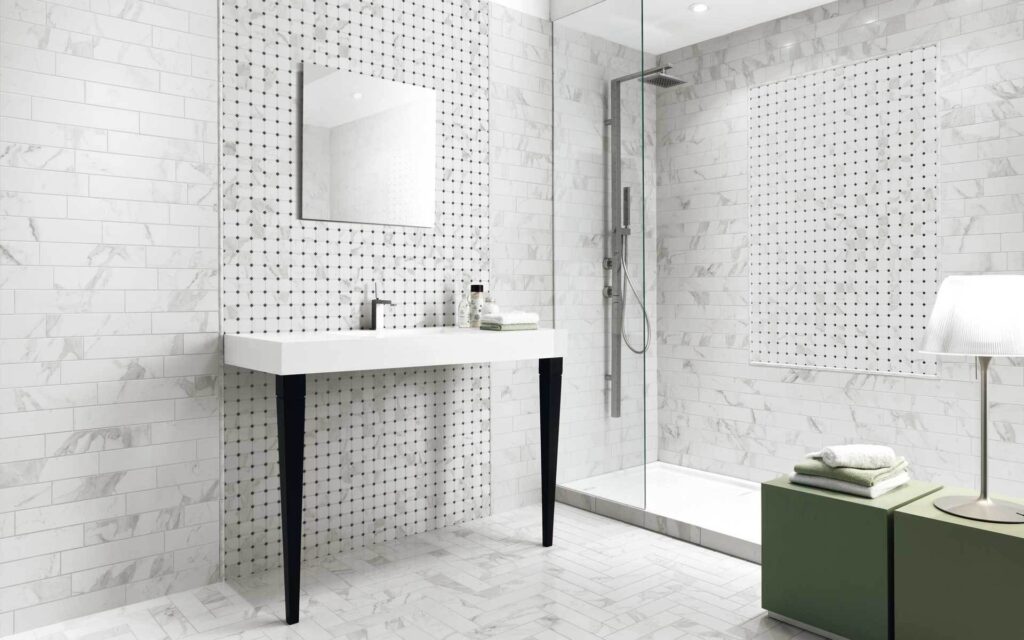 source: bigcommerce.com
Make an elegant view. Glossy tiles are reflective and allow the light to bounce around the room. They open up your smaller bathroom space. Glossy tiles are an excellent choice for any bathroom space. With this design you can create a royal environment.
Floor Tiles Extended Into Shower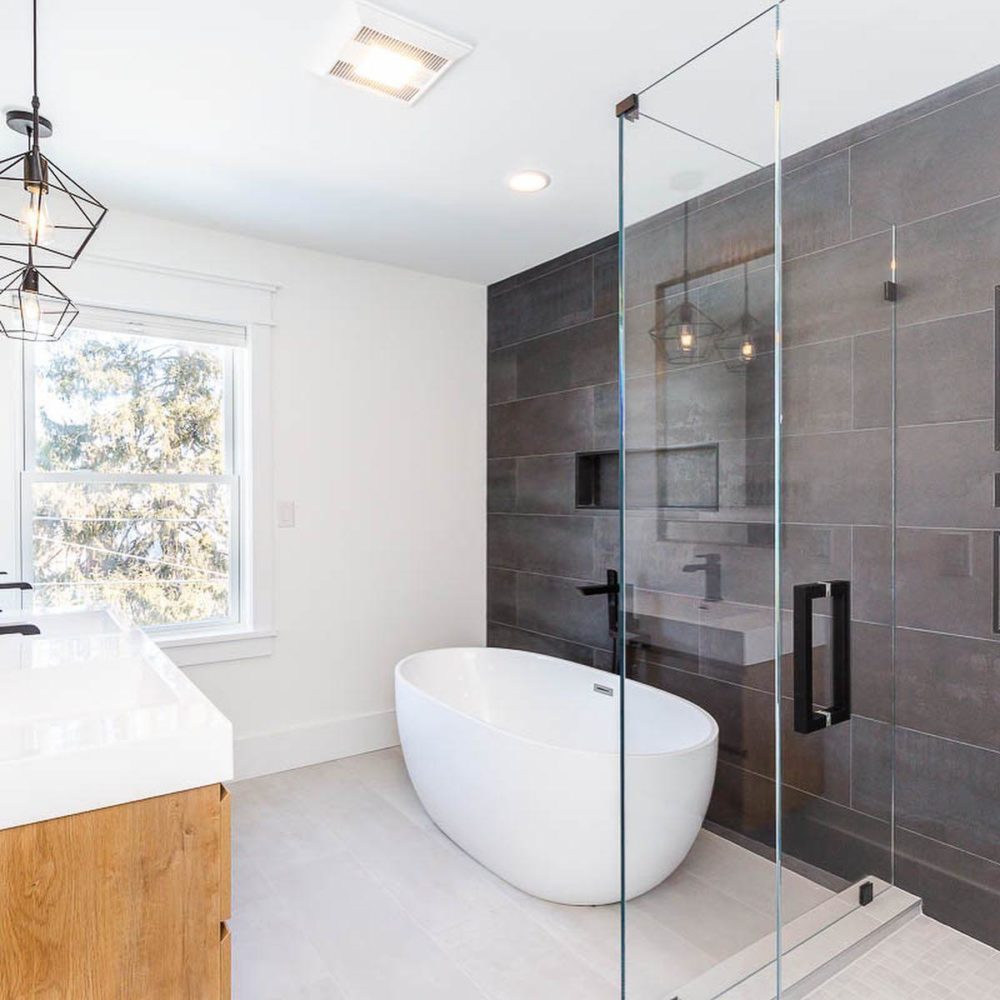 source: pinterest.com
Bathroom floor tiles can add texture. If you are looking to create a striking design feature, consider opting for this floor tile design.
Whether your bathroom space is small, or if you have enough space here we have mentioned the best ideas. Choose the design as per your needs and create a sophisticated environment.