Many parents believe that a nursery night light is one of those necessary baby items for any nursery. After all, a strategically placed night light helps lessen the stumbling that is typically involved with middle-of-the-night feedings and diaper changes. But does your infant become distracted by a nightlight? Do you require one? What sort of nursery lighting do you need to purchase? We are here to answer all these questions. Keep reading.
To comfortably fall back asleep, there should be little stimulation. When your baby wakes up, soft, dim light can provide a calming atmosphere that can aid in lulling her back to sleep. Without turning on a bright overhead light or lamp, it is simpler to monitor your baby with the night light. So night lights will help parents in many ways if installed in the proper place. Always choose the nursery night light by checking its functionality.
Different Types Of Nursery Lightings For Kid's Room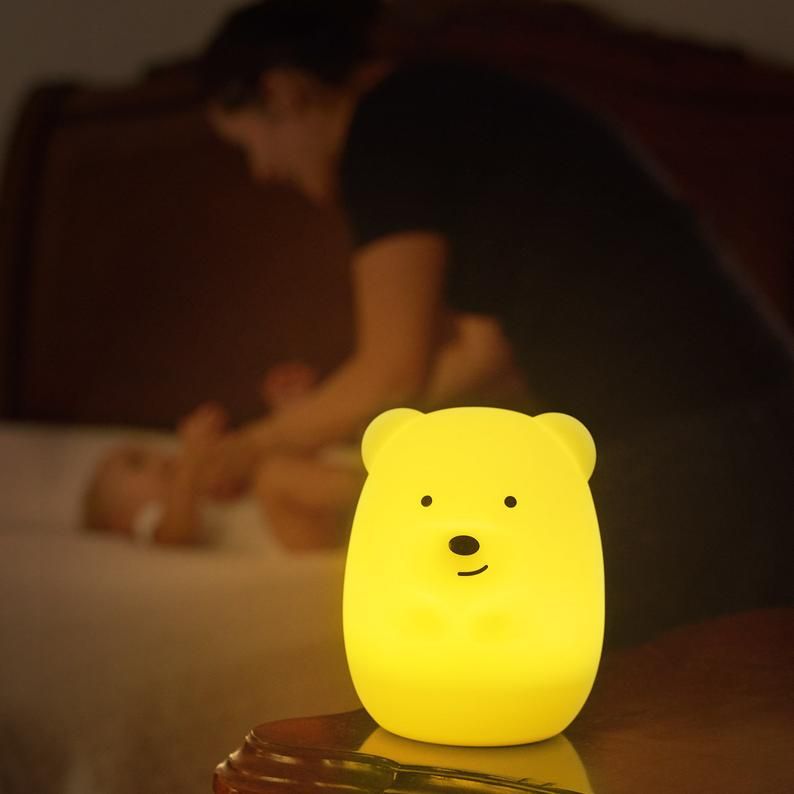 source: pinterest.com
Choosing the right kind of nursery night light from innumerable options is overwhelming. Many lightings are available nowadays to use as lighting fixtures in the kids' room. It can be a nursery wall light or a nursery ceiling light. You have to opt for the best light according to your needs. Let's have a brief about the varieties available for the kid's room nursery lighting.
Table lamps
Table Lamps are commonly used in every home. Kids will love decorative table lamps. It should be functional and full of aesthetic value. It can serve not only as task lighting but also act as ambient light. Kids-friendly shapes like animals and birds, favorite cartoon characters, or fun shapes with bright colors attract the kids. 
Chandeliers 
source: pinterest.com
Chandeliers are considered one of the best nursery ceiling light fixtures. Fixing it on the kids' room ceiling will add glamour and aesthetic value to it. Choose the theme of the room according to the gender of your kid. For example, if you want feminine vibes, you can opt for a rose golden chandelier. The masculine touch for chandeliers includes brass finish or Edison bulbs.
Pendant Lights
Pendant lights are another option for nursery ceiling light fixtures. It provides gentle light that is required in any kid's room. It hangs from the ceiling with the help of a single rope.
Floor Lamps
If you don't want wiring on the ceiling, floor lamps are the best solution. It may come with varieties with customizable options in lightning. You can control brightness and make changes according to your kid's mood. Some brands offer adjustable or revolving necks. It is a good nursery light fixture that is affordable and functional.
Flush Mounts 
source: pinterest.com
It is a unique type of nursery ceiling light fixture that flushes out light on the ceiling. Generally, it has a dome-shaped structure. It is embedded within the ceiling. It can be used as a nursery light fixture. Choose theme-based flush mounts for kids' rooms. For example, kids love animals and characters. So choose the flush mounts with different shapes and colors.
Desk lamps
Desk lamps are easy to install and use. You just have to plug them into the nearest wall and switch them on. It should be safe to use for kids. They are the least expensive nursery night light option. Kids may get fascinated with different shapes and sizes. You can control the brightness options also in the desk lamps.
Night Lights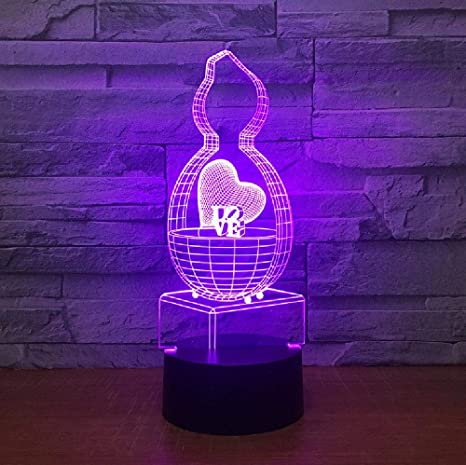 source: pinterest.com
A night light is a great solution if your child is afraid of the dark or prefers some soft lighting in the bedroom when they sleep. Generally, it comes in two varieties: battery-powered freestanding lights and plug-in lights. Freestanding night lights act as table lamps. It is rechargeable and does not need the plugin. It comes with programmable features. However, they are very costly. Plug-in lights are the most popular to use as the nursery wall light.
Best Night Lights For Kids In 2022
Little Hippo Mella – Best Nursery Night Light With Timer
Kids above 2 years can use it to schedule a sleep timetable. It acts as a timer as well as a lamp. You can control the brightness of the standard bulb. A unique feature is that it has a nap-timer and alarm. You can choose from six varieties of colors. It costs around 49 dollars.
Skiphop Moonlight Owler Light – Best Nursery Night Light With Music
source: pinterest.com
With this product, you can illuminate your child's room elegantly. It has a sound machine with four different types of melodies and four different nature sound options. Adjust the sound and brightness. This will definitely make your toddler fall into a deep sleep. Easy to carry on travel and less expensive. It will cost you around 34 dollars. 
Luckkid Star Projector Lamp Best Nursery Night Light With Projections
With this LED projector lamp, you can enjoy a starry night every night. It comes with five projection films and may be used in three different colors with three different brightness settings. The ceiling and walls are where the images are displayed. It will cost you around 14 dollars.
Lumieworld Lumi Pets – Best Nursery Night Light With Remote
source: pinterest.com
Your youngster will love having a nocturnal friend with these charming animal patterns. This adorable portable LED light stays cool to the touch and can be recharged via a USB connector. It comes with nine calming color selections. Parents can easily control it using a remote. It will cost you around 24 dollars.
Little Hippo Wispi – Best Nursery Night Light Combo With Humidifier
A nightlight, humidifier, and essential oil diffuser are all included in the LittleHippo Wispy. The LED light comes in seven vibrant color selections, but sadly it cannot be dimmed. It's straightforward to use and has intuitive options, making it simple and clean (a huge plus for a humidifier). It functions as a humidifier without the need for a light or the use of essential oils. It will cost you around 69 dollars.
Conclusion
A night light creates a soothing environment that makes the baby sleep. You should invest in good quality nursery lighting for the kid's room. Make it safer and mobility free as toddlers are prone to accidents using lights. Toddlers often play with cords and switches so it is better to choose a fixture in the ceiling or on the wall.
The nursery ceiling light and nursery wall light will help you to fix a permanent lighting fixture in the kid's room. It prevents falls and unnecessary short circuit problems in the kids' room. We hope the above-mentioned list of nursery lighting will help to decorate your toddler's room effectively.