The majority of businesses in the United States feature asphalt parking lots, which can certainly make fantastic first impressions if the paving is done properly and is repaired and/or replaced when needed.
But while using asphalt for a commercial parking lot is a no brainer, there are several parts of the process that any business owner should definitely be aware of.
So whether you're the owner of the business, a top-level manager, or just someone who has been put in charge of this particular project, there are things you should know. ASC Paving, a paving contractor in San Antonio TX gives us a few tips to keep business owners out of trouble. 
Here are a few to consider at The Architecture Designs:
Choose the Right Contractor
source: beckagesealcoating.com
This is undoubtedly where you should begin, as hiring the right contractor is the biggest decision you'll make during the course of the project.
If you choose the wrong person or company for the job, you may find yourself having to go back and redo some of the work later on. At the very least, the asphalt may not last as long as it should.
You'll want to verify the contractor's experience, especially as it relates to jobs that are of the same scope and scale as the one you're about to embark on. You also want to make sure the company's customer service is up to par and that they're easily reachable should situations arise that you need to discuss face to face.
Also be sure that the contractor you hire is intimately familiar with the zoning laws in your area, to avoid any potential problems down the road. They should also have experience obtaining any and all permits that are required in your jurisdiction.
These are all things you should be on the lookout for, to ensure that the paving contractor you've hired for the job is reputable, experienced, and able to do a professional job on your parking lot.
Understand All Facets of the Job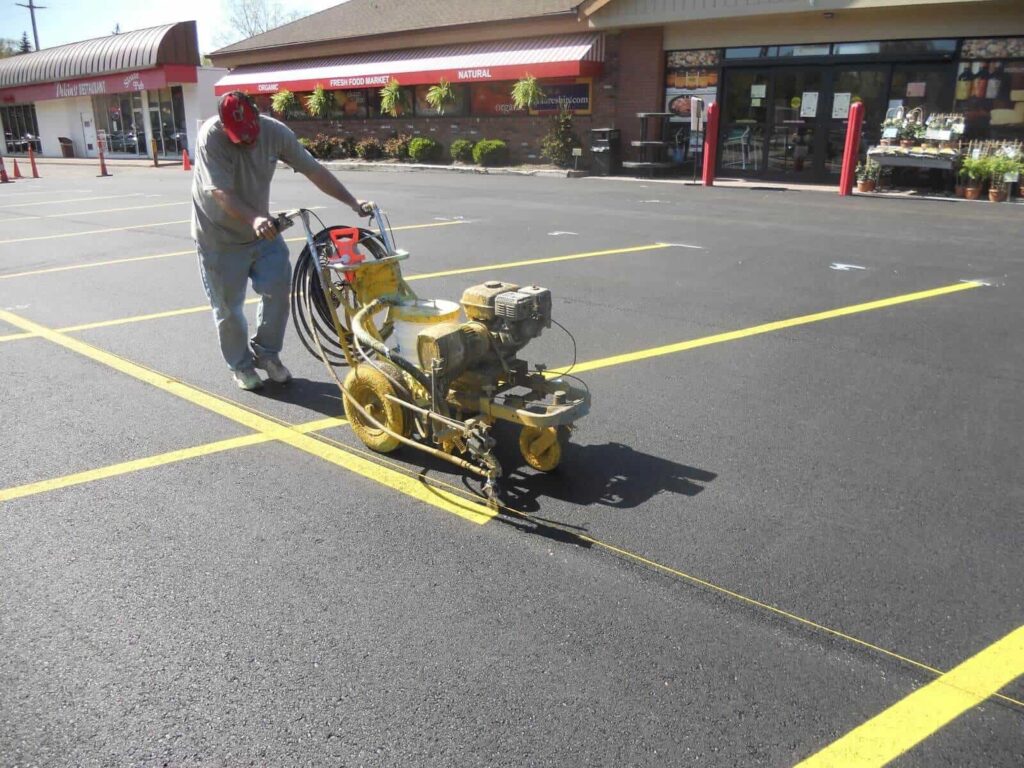 source: hollandpaving.com
There's probably no doubt that the upper layer of your parking lot is going to look good when the job is done, at least initially. But a good asphalt parking lot is about much more than what's visible to the naked eye.
In fact, it's what you don't see that generally leads to long term problems with your parking lot. Some contractors only lay pavement, and then you might have to hire out to get sealcoating. 
What's located underneath the top layer of pavement, the so-called sub-base ensures the structural integrity of the surface and is also essential when it comes to proper drainage.
This sub-base also helps to prevent any shifting, cracking, and sinking of the surface above. So it's extremely important that this part of the paving project is done properly.
If the sub-base is installed properly, it will lead to a much stronger and longer lasting asphalt parking lot for you and your business.
Think Green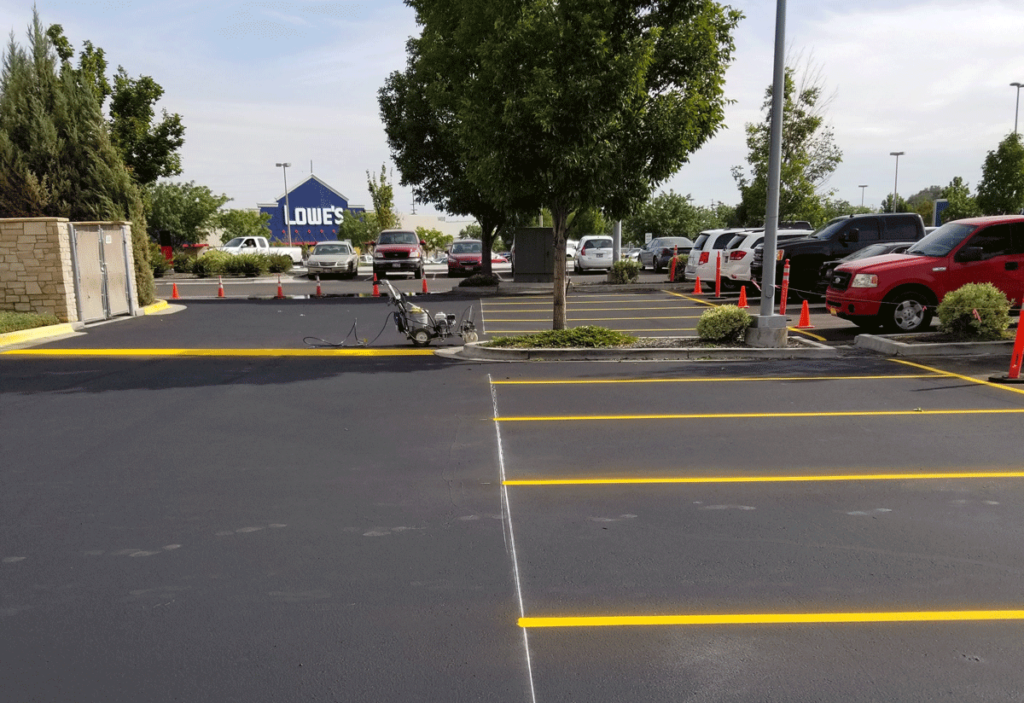 source: sealidahonow.com
Most people don't realize it and even those who do don't necessarily give it a second thought, but asphalt is highly recyclable and, as such, is very kind to the environment.
A few fun facts about asphalt concrete that may help you feel even better about paving that commercial or residential parking lot:
More than 90 percent of rebuilt roads in the United States are made using recycled asphalt. That equates to nearly 100 million tons a year.
Asphalt is one of the most recycled products in the United States.
Products like asphalt shingles and concrete can be repurposed into asphalt paving for parking lots and roads.
These are only a few of the considerations to keep in mind before starting the process of having your commercial parking lot paved.
Contact a qualified and reputable asphalt paving contractor in your area for more information on these types of projects.