Cement Tile Fireplace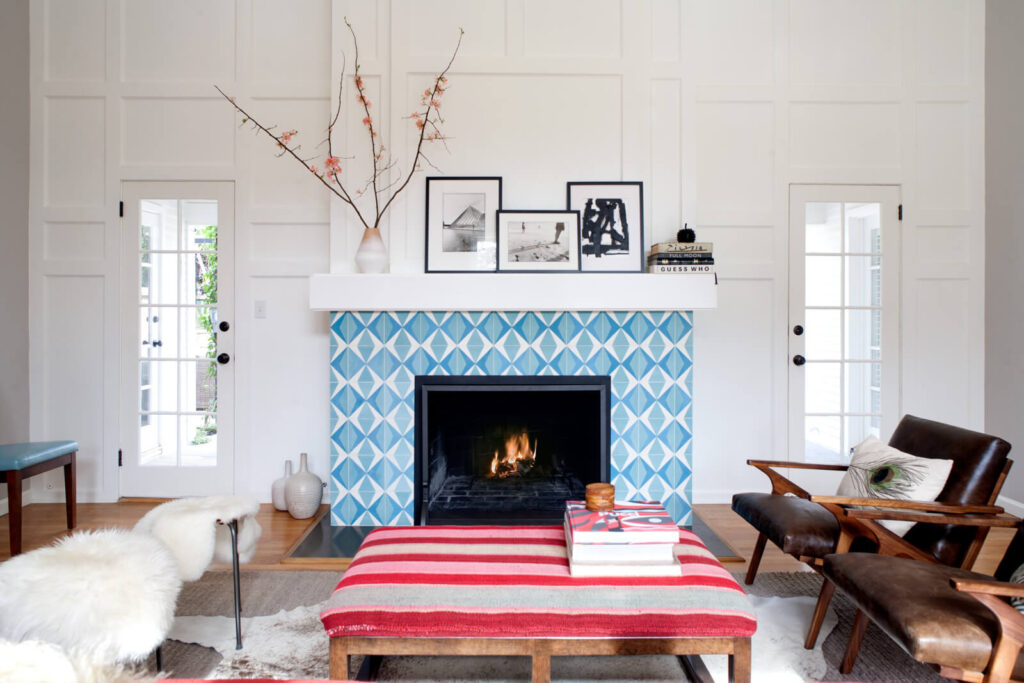 source: granadatile.com
Cement tile fireplace is one of the stunning choice of indoor fireplace these days. Fireplace cement tile installations are prone to new installations as you can easily adjust the width or height of the fireplace to avoid any cuts. This also help to maintain the pattern or the design. Cement tiles work for retro fits on fireplace installations too. Make sure to provide the finished edge with some other material such as wood moulding or stone. Bordered patterns go well for framing the firebox. These are a great choice that brings colour and pattern to your hearth!
Beach-Inspired Fireplace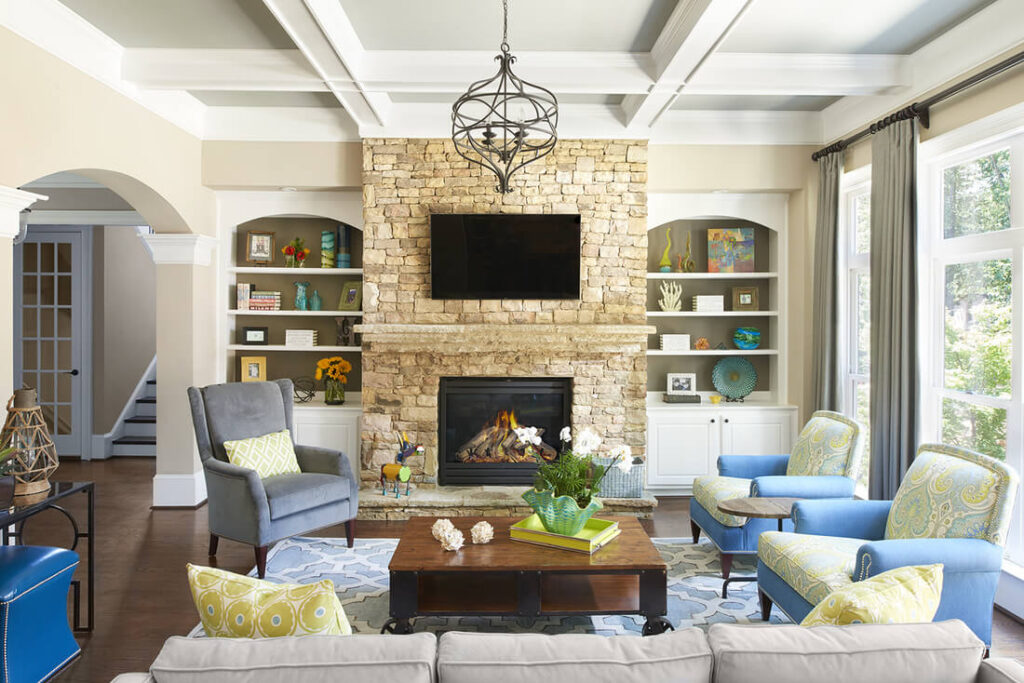 source: roomsrevamped.com
Imagine yourself relaxing in front of the crackling fire while the waves crash on the beach outside. If you belong to a beach front home, you can turn this into reality by going for a fireplace that adds warmth and cosiness to your living room. A granite or stone fireplace helps to bring a rustic look and goes best with wooden flooring. A mix of wood and stone on the outside with red bricks lining the inside brings solidity and permanence. A great way to liven up a beach home is with an attractive fireplace. Whether it's a huge brick lined roaring one or a tiny one that runs on gas, you will definitely find out the best one according to your budgets and needs.
Bold Color Fireplace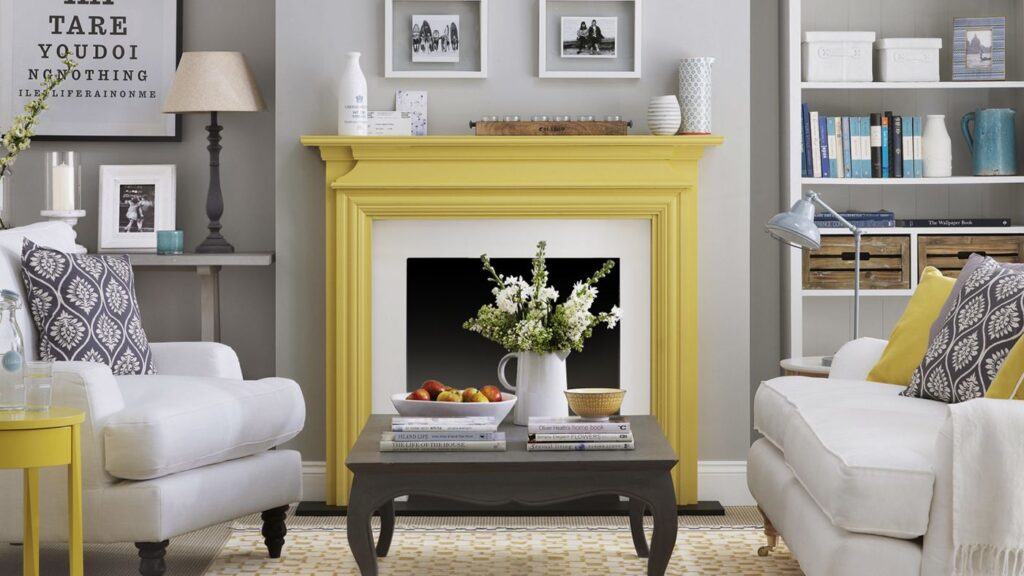 source: thisoldhouse.com
The way you paint your fireplace affects the way it fits into the space. So choosing the right colour is a bit tricky. If you want your fireplace to be the focal point of your room,  In case you want to downplay the look of your fireplace, go for monochromatic shades. You can use one colour for the mantle shelf and the sides and the other colour for the inner portion.
Dramatic Fireplace With a Marble Slab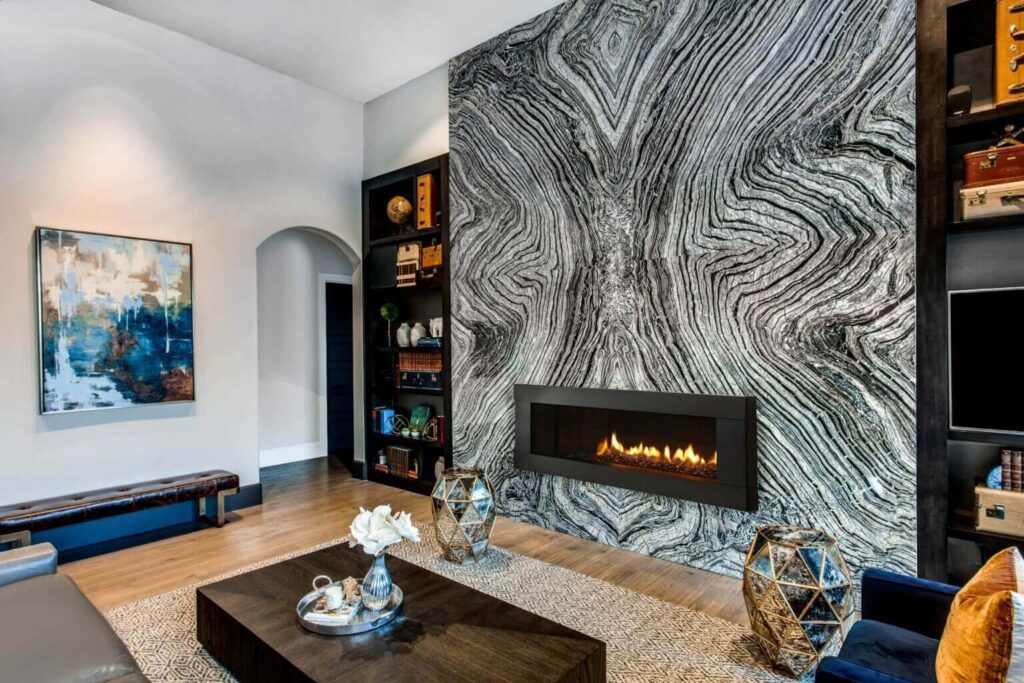 source: usenaturalstone.org
A fireplace for home should reflect luxury. Marble tiles add sophistication and beauty to the fireplace area. Marble tiles provide resistance to stand up to the heat. They also offer several design ideas. Going for polished square tiles add timeless glamour to your room. You can also go for large beige marble tile squares. These bring warmth and a hint of nature to your living area. They also enhance the minimalist interiors. Large marble tile squares create an intriguing focal point. An oversized marble tile allows your fireplace to add a modern twist to contrast the tradition furnishings. If you want an entire wall of stunning colour and texture, go for large rectangular tiles.
White Brick Fireplace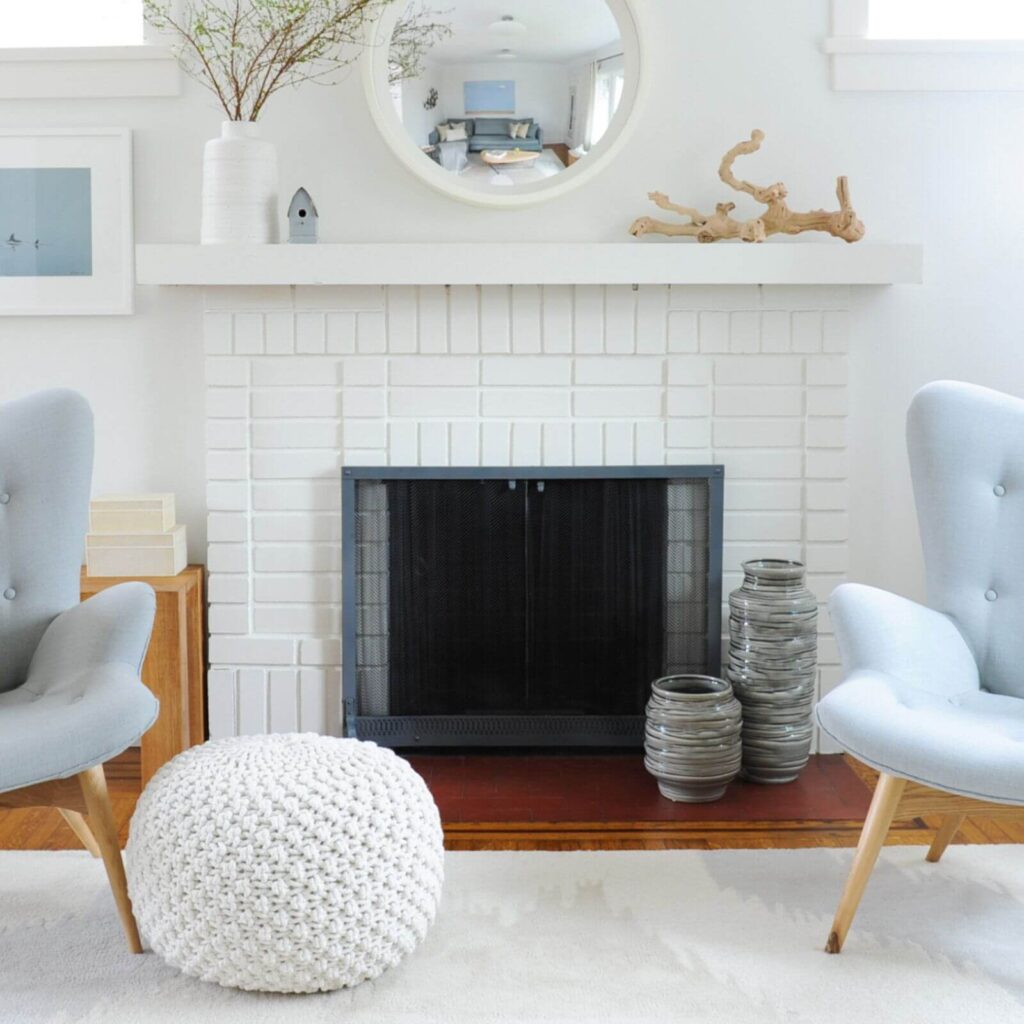 source: pinterest.com
A white brick fireplace helps to add timeless and gorgeous touch to any room. They not only bring warmth to a room but also emphasizes the shape and the design of the hearth. Shades of white play an important role in highlighting the subtle contrasts of your living room.
German Smear Fireplace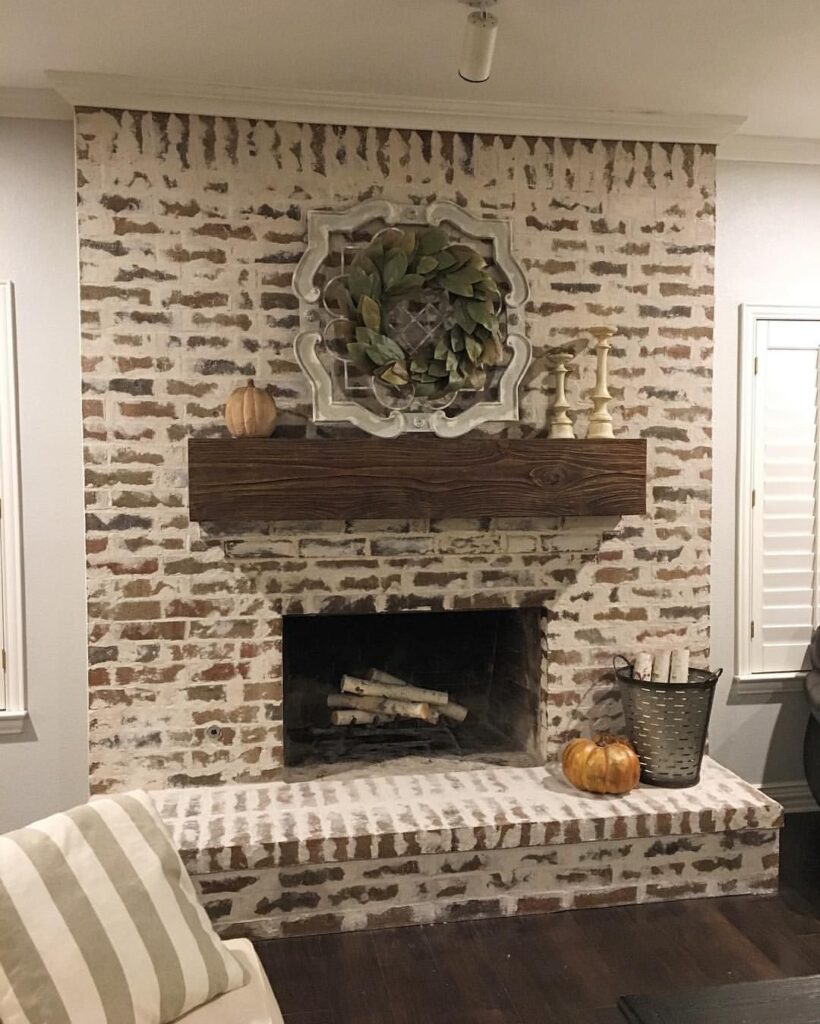 source:fi.pinterest.com
Worn down bricks make any home look outdated. How about upgrading it by applying German smear? This trendy design is obtained by spreading wet mortar over the bricks. Before it dries, some of it is removed. The result is a charming reminiscent of the old world. The mortar adds a rough texture. This gives a rustic and distressed impression. The mortar gives the bricks a partial coverage. This softens the harsh edges and creates an irregular pattern. It is one of the best choice for the theme of your fireplace.
Stone Fireplace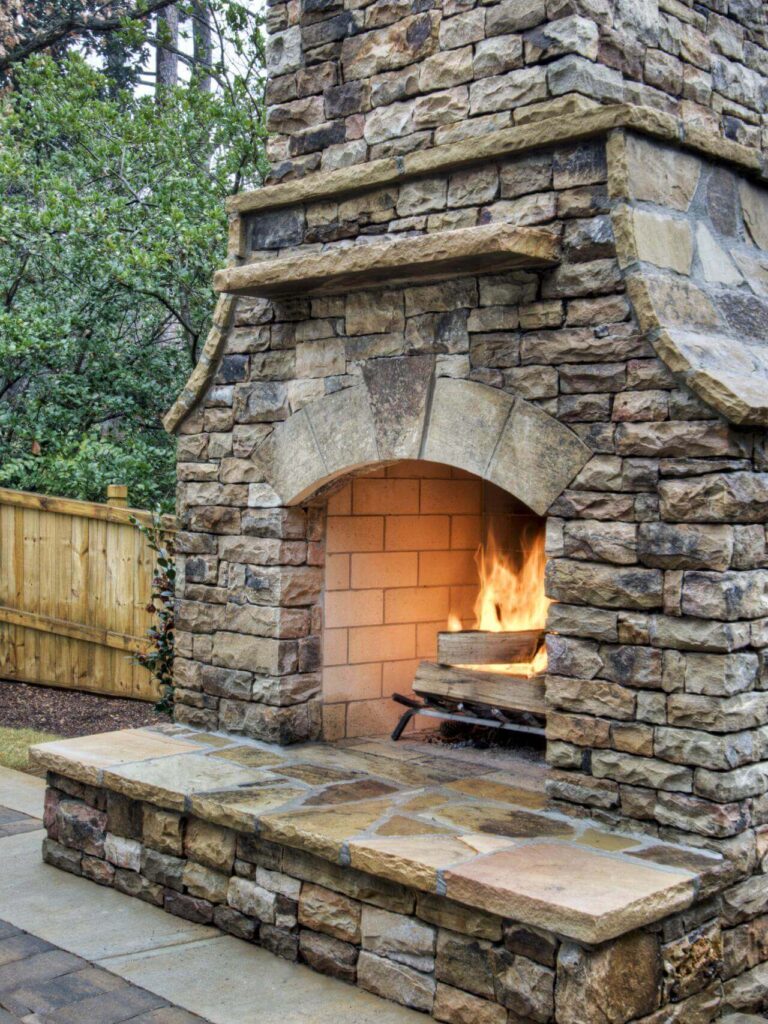 source: hgtv.com
A stone fireplace enhances the interior decoration of your home. The rustic elegance makes you feel warm and comfortable. Stone fireplaces look stunning with any design style and forms the focal point of your room. These are basically designed from floor to ceiling to form a more refined look. A mantel can be added for show or for decoration with candlesticks, vases, artworks etc. With artwork, these fireplaces anchor your space. These are one of the best choices for your fireplace area.
Paint a Gas Fireplace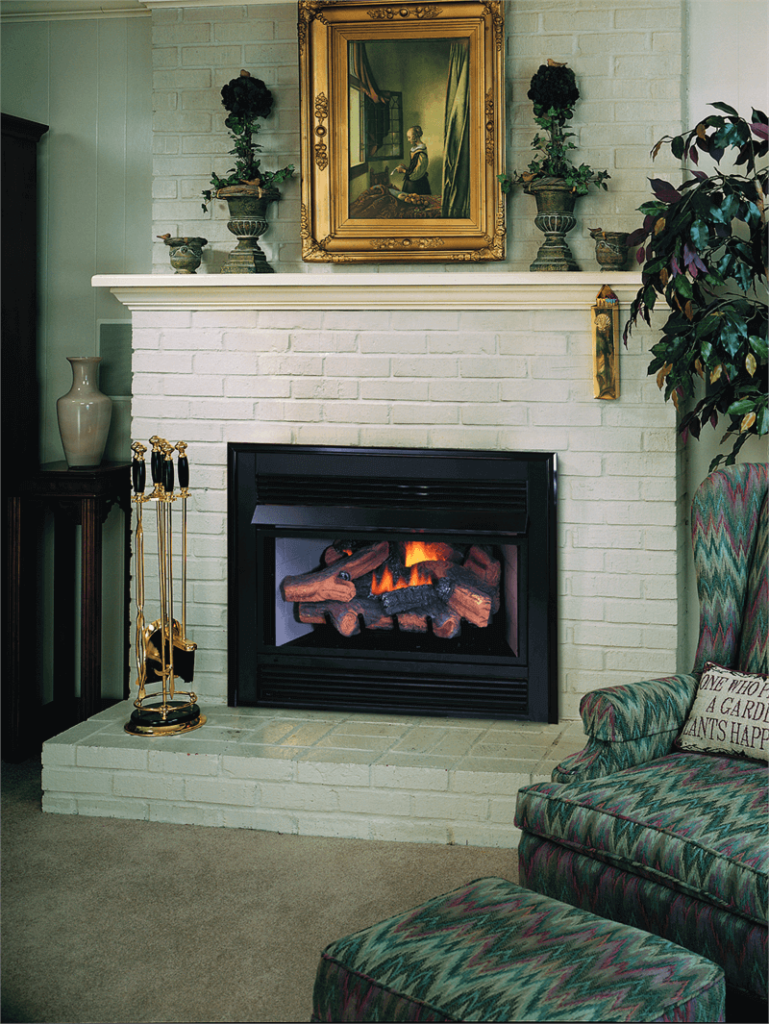 source: pinterest.com
A talented painter can make a dull fireplace look modern. In some interiors, painting dark bricks also help to lighten up the theme and form a contrast. The paint used should be heat resistant. You should go for heat resistant paint like latex either flat, semi gloss or gloss. These painted fireplaces changes the overall theme of your room and the vibrant colours add up life.
Craftsman Inspired Fireplace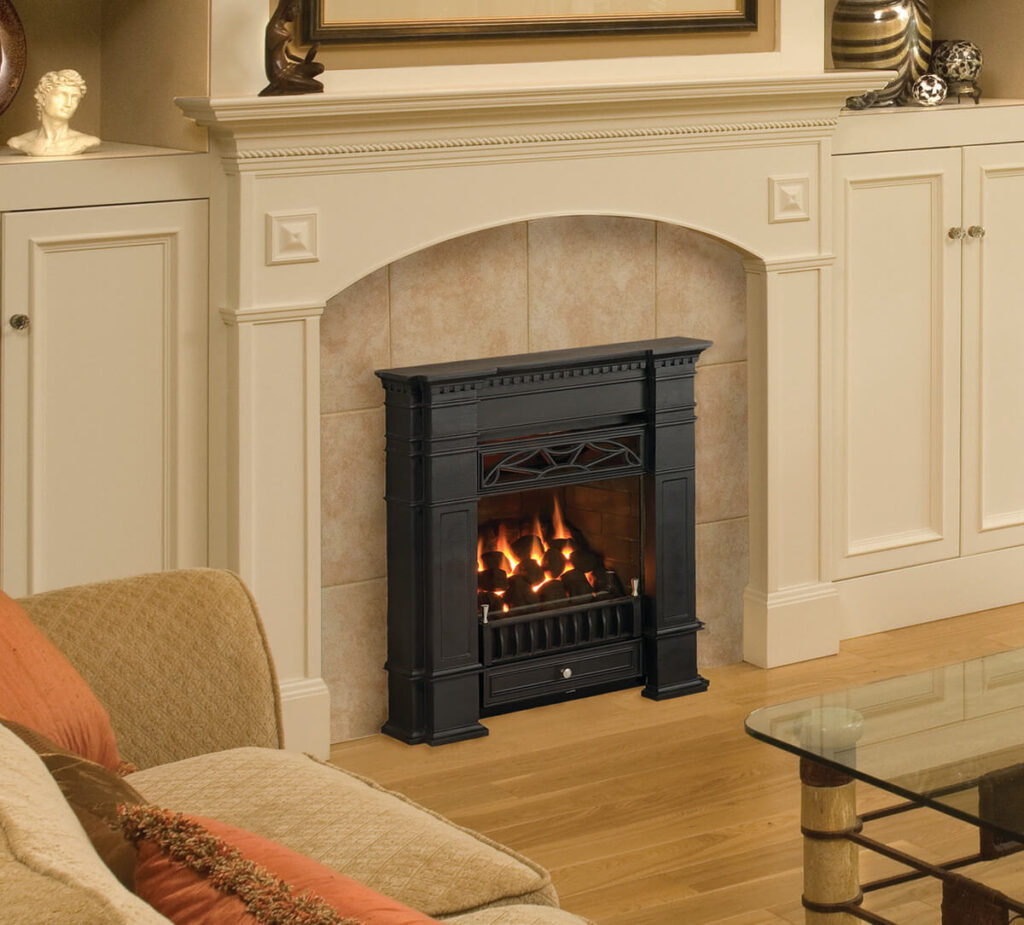 source: artsandcraftshomes.com
Craftsman style fireplace evokes the feeling of family and warmth. The create a new lease on life with their light paints and sleek finishes. However the character and the charm are not lost. Go for a pop of colour. This will give rest of the room a playful vibe. Keep a hint of original brick. The natural colour of the bricks is full of character and history. Try to stick to the original design. This forms the focal point of your aesthetic décor.