As soon as October starts, you become sure that cold winter weather is about to begin. So there's no exception that you need to change your duvet already and opt for a 13.5 tog duvet. Even if you don't have a 13.5 tog duvet you can turn your existing one to snuggle up in this season. We have rounded up a helpful guide for the buyers who are struggling to find the perfect topper for colder months.
There has been a significant evolution in manufacturing materials, shell fabric, and fillings. The trick is to buy from the right place.
Let's begin with fillings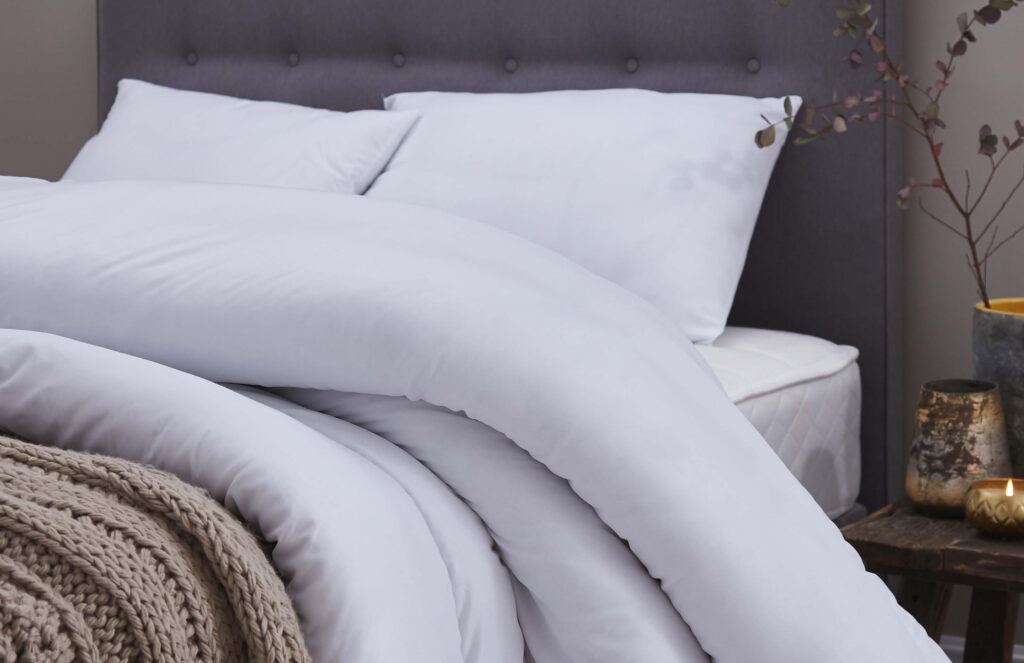 source: t3.com
Which topper is best totally depends on the filling materials! There come to main types of feeling natural and synthetic. Natural one includes down, feeder, down and feather, silk, and wool whereas synthetic materials include microfiber, hollow fibre, and recycled hollow fibre material.
Natural: If you summarise the characteristics of natural feelings, they are soft, warm, and more breathable. Down is considered the best natural material as it provides three times more insulation than any other material. They are also soft, fluffy, and durable. Feather inserts are heavier, larger and the cheaper alternative of down and if we combine both down and feathers, they result in a topper having the right amount of warmth and softness. Silk is not readily available material, but it is very lightweight, durable and hypoallergenic. As for the Wool material, it is hypoallergenic, long-lasting, and readily available. They have an excellent ability to observe body moisture and keep the body dry and warm throughout.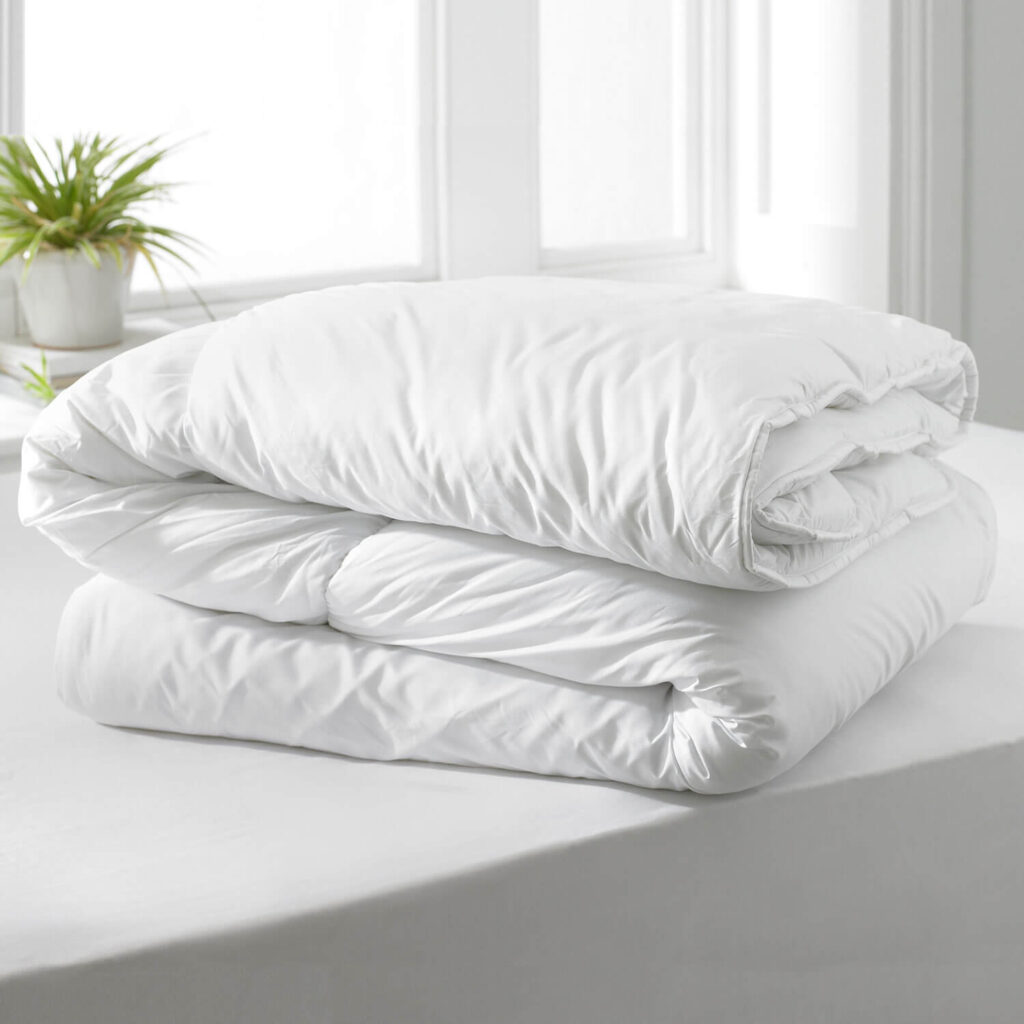 source: linenandmoore.com
Synthetic: Synthetic feelings are usually obtained from a plastic source which is not biodegradable and often referred to as less skin-friendly inserts. Either it's microfiber hollow fibre or recycled material all are obtained from polyester and result in less skin-friendly, hypoallergenic, and lightweight duvets. They are readily available at affordable rates and are an excellent alternative of natural materials in case you have a limited budget.
Fill power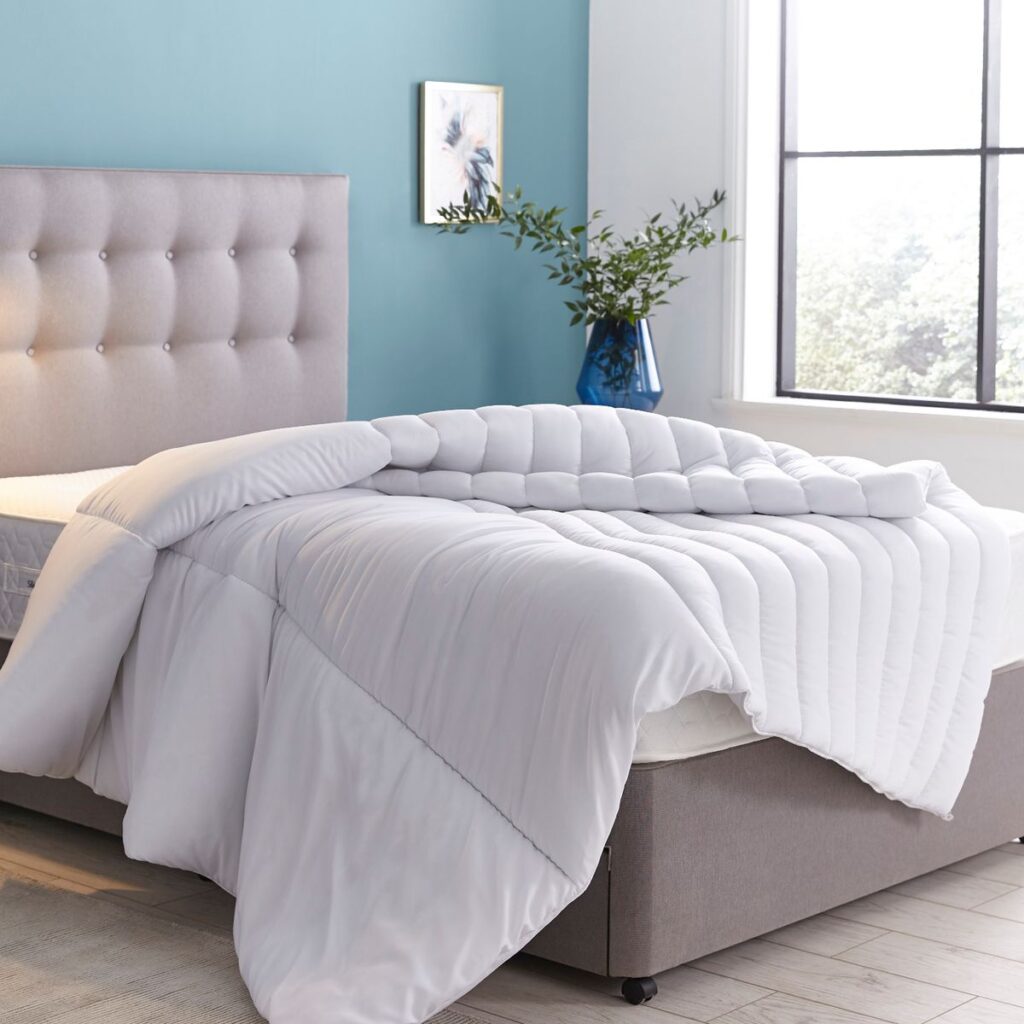 source: birminghammail.co.uk
It indicates the softness of the material and can be used to determine the insulating quality as well. For example, high fill power refers to a lightweight and breathable topper which is highly thermally insulated so the higher power the weather the thermal insulation it will offer. High fill power toppers are also very light in weight and more fullness. Their fullness can easily be discovered by shaking anytime. Usually, its value varies from 400 to 900.
Construction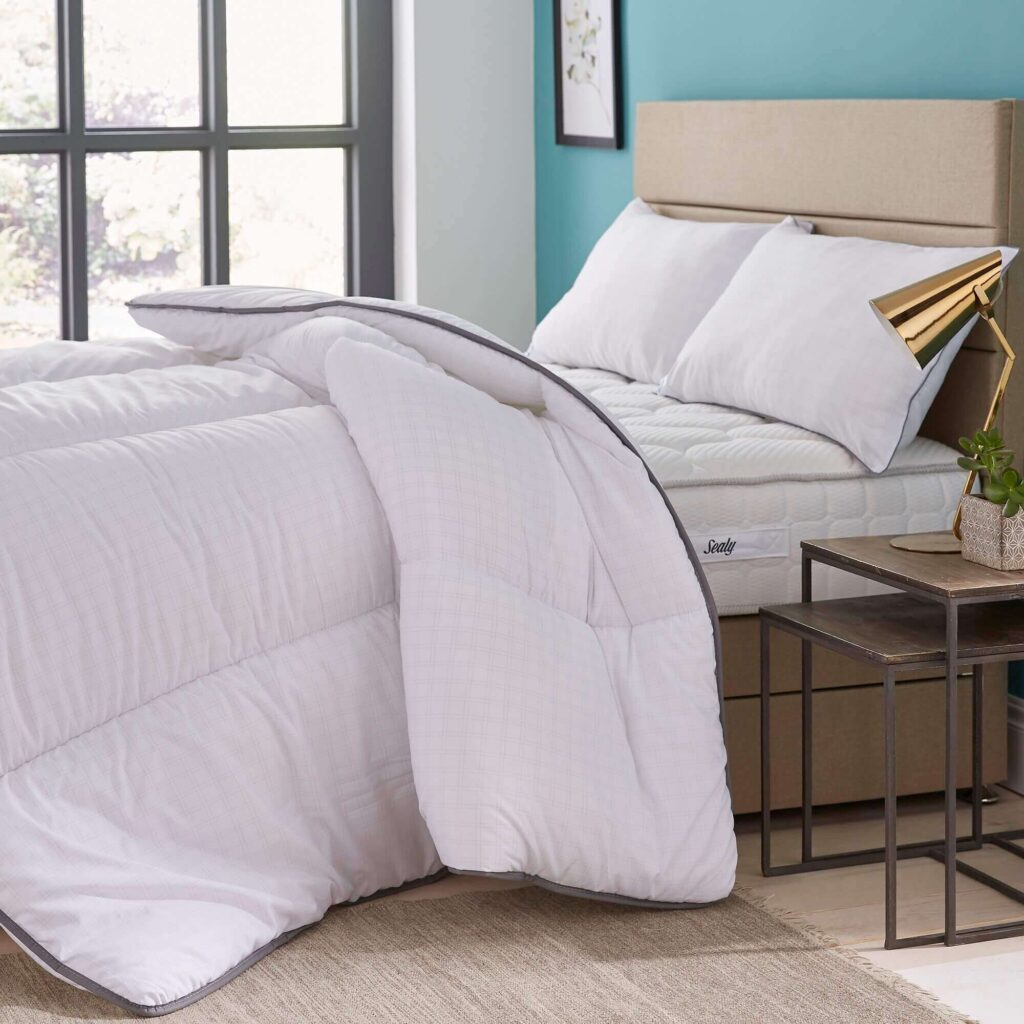 source: pinterest.com
Construction means how the filling material is adjusted inside the shell. There are two main construction styles referred to as box and baffle box stitching. Both have multiple boxes (pockets) that hold the filling material and distribute it evenly throughout themselves.
Box stitching: in this style, both upper and lower layers are sewn together in box pattern. These boxes are filled with a filling material & hold it tight in place and allow more air to circulate through them. This method is suitable for summer use only because they reduce the thermal insulation to 4.5 togs.
Baffle stitching: in this style, the top and bottom layer are stitched in cube pattern, which allows for higher volume and fluffiness. The padding material is free to move that increases the loft and reduces the air circulation. This style is suitable for winter duvets with higher tog values.
Who should avoid buying 13.5 togs?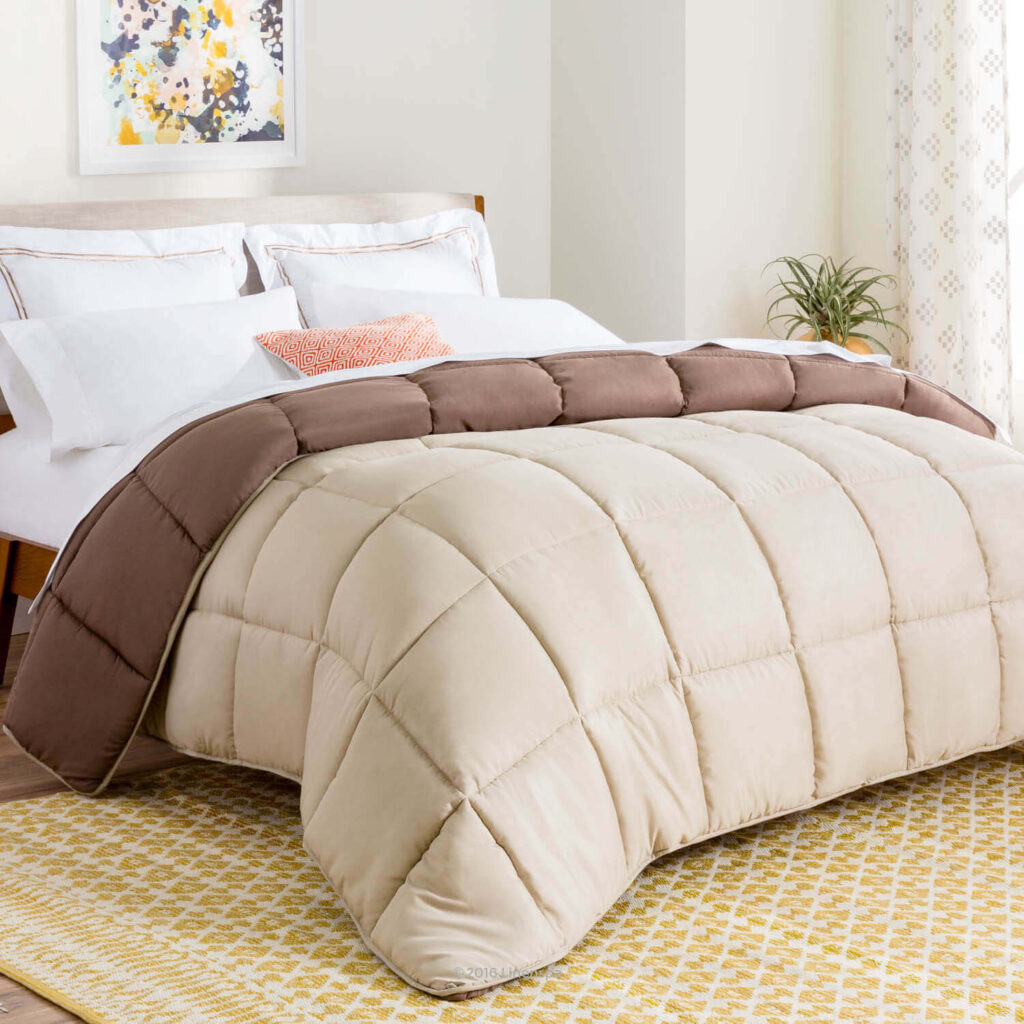 source: walmartimages.com
Babies from 1 to 12 months and the children from 1 to 4 years should not be covered with this tog topper. Because their bodies tend to warm up naturally and a more thermally insulated topper can lead to overheating and sweating. For them, 3 to 4.5 tog is suitable, whereas for the children from 4 to 12 years old 7.5 to 9 togs suits the best. When they reach 12 years, they should be wrapped with 10.5 togs. It is because their bodies are smaller and need lower togs value. As they grow, togs value increases gradually. So in short, 13.5 togs should not be used for the children under 12 years.
As for adults, people living in tropical areas and suffering from hot flashes should also avoid using them. Also you can see more Information at thearchitecturedesigns.com.