When moving into a new house, one of the important decisions you need to make is your window treatments, especially for your living room. At least, that is usually the first place people interact in your home. 
While being traditional, drapes are often the most preferred necessity for obvious reasons. They are readily available, and shopping for them is pretty easy. Custom curtains are exquisite décor components that add grace and a truly bespoke, high-end quality to your space. 
Of course, they also do a great job of controlling the light and providing much-needed privacy. Shopping for curtains should be easy and seamless if you know what you want and how to search for them. 
However, there are common mistakes that curtain shoppers often make. In this post, we will look at these top mistakes to avoid when buying curtains for your living room. 
1: Incorrect Width & Length Measurement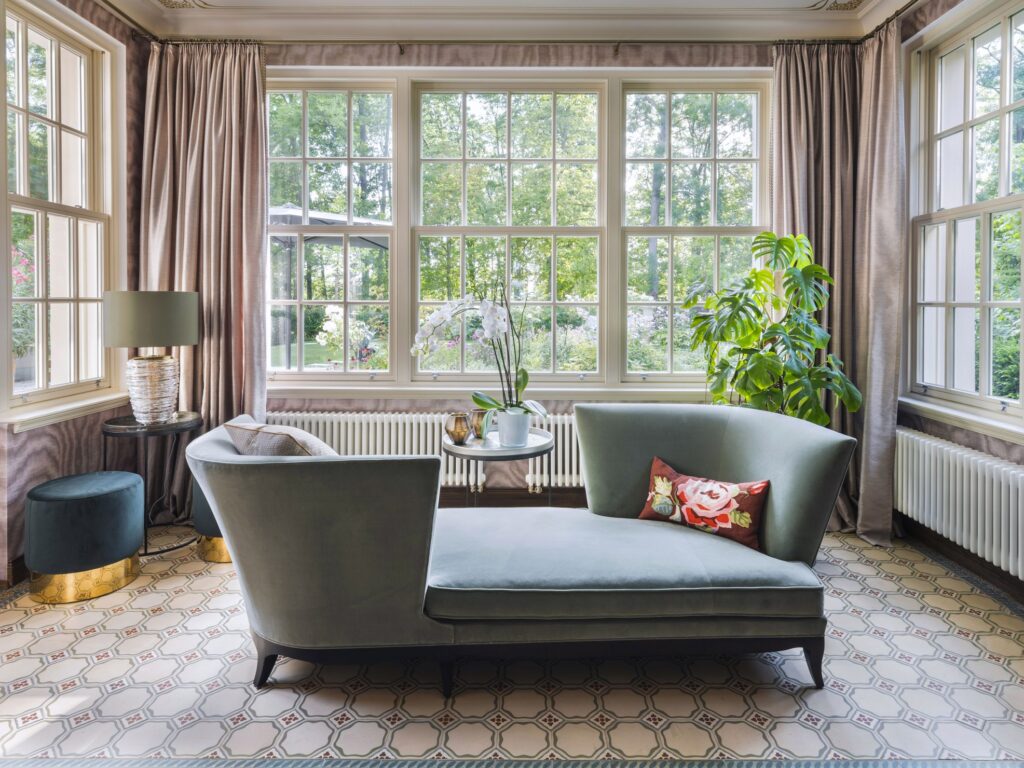 source: thespruce.com
The beauty and elegance of your curtain lie in its fullness. Having a drape with no pleats and gather is a grave mistake no one wants to make. Unfortunately, many homeowners make this mistake because of poor judgment in width measurement. 
When shopping for your drapes, make sure that the width is more than double the width of your pole. If you order for the same width size, you will end up with drapes that hang flat when they are closed. That is because there are not enough fabrics that can form into pleats to create the fullness associated with drapes. 
As for length, ceiling-to-floor drapes are classic and elegant for a communal space like a living room. Avoid cafe and sill-length curtains as they have a casual vibe and are better suited for kitchens and bathrooms. 
If you want to achieve a truly opulent and dramatic look, consider puddling your drapes on the floor by extending the length to a few more inches. A word of caution, though; if you have toddlers or pets in your home, you should not let your drapes puddle on the floor to prevent your tiny creatures from getting tangled in them. Stick with floor-length. 
2: Choosing Inappropriate Heading Style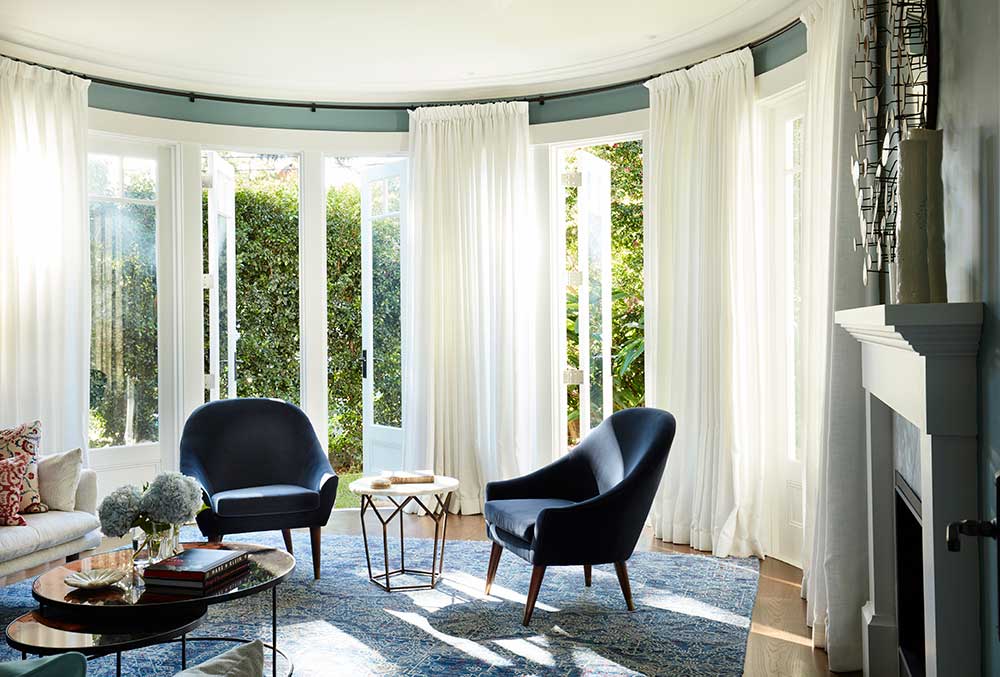 source: nochintz.com
The fall, gather, and aesthetic of your curtains all depend on the heading style of the panel you choose. You will find dozens of heading styles to explore ranging from formal to tailored pinch pleats and casual grommet tops. 
The critical thing is to choose the perfect heading style for your space. Your choice should complement the style of your living room décor and be practical at the same time. It is also crucial to consider the usage level when choosing the heading style. 
If you plan to open and close your living room windows daily, you should aim for ease of movement of the drapes on the pole. Take the time to research different options of heading styles available and check their benefits and drawbacks before choosing. 
We recommend that you choose a style that suits the size of your window, frequency of usage, and of course, the décor style.
3: Wrong Choice of Fabric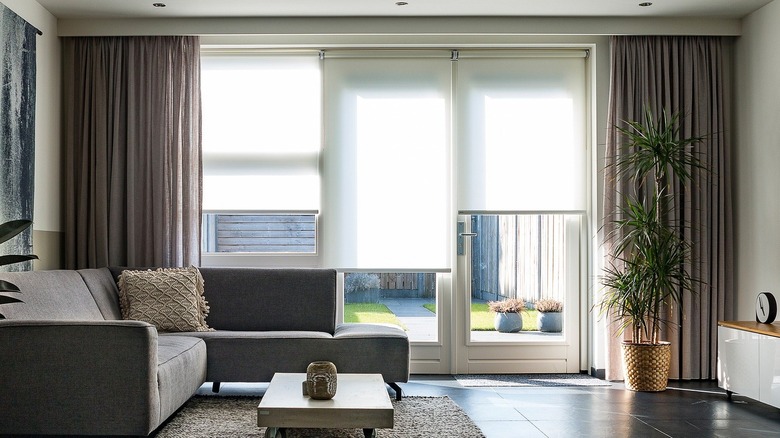 source: housedigest.com
Whether you're dressing your windows with drapes or with custom roman shades, your choice of fabric determines the charm that your drapes exude. If you want a luxurious fall, you should consider plush fabrics like velvets and silks. However, make sure that these fabrics complement your living room design. 
The pattern, color, and texture of the fabric should complement the theme of your space. If your living room gets a lot of traffic, try to steer clear of materials that require high maintenance. 
4: Wrong Size and Placement of Hardware
The size and placement of your hardware are as important as everything else you consider when choosing your living room curtains. 
You should not hang your drapes from a height close to the window frame as this will look awkward and defeat the light control function of your curtains. It is best to install the drapery pole about six inches above the frame of the windows. 
If possible you should install your hardware on the wall close to the ceiling. With this, you can prevent light from getting in from the top and you also give an illusion of more space in your room. 
The length of your pole is also important and it is one of the mistakes that people make. It is recommended that you extend the pole by a few inches outside the frame on both sides, so your space doesn't look smaller than it is. It will also ensure you have the right inflow of light in your living room.
5: Not Using Lining for the Curtains
source: mydecorative.com
Curtains without lining will look sparse and unattractive. Using your curtains without lining will also reduce their durability. Lining enhances the volume and plush gathering of your drapery. It also protects it from over-exposure to sunlight, which improves the lifespan.
Conclusion
These are five mistakes that you can make when choosing curtains for your living room. Pay attention to all these when shopping for your curtains to ensure a practical and appealing room.