People are always unsatisfied with their lives. It is a great motivation to change things around you, though. One can start with more complicated problems, such as quitting bad habits (smoking, drinking, etc.) or looking for a new job. However, small steps also count. If you have been thinking about changing your environment, start with renovating your home. 
Interior design trends offer us various stylish and cross-functional furniture and devices. Some of them are insanely expensive, while others are more affordable. However, buying furniture is not enough. You need specialists who could recommend you the best options for the price you are ready to pay. Apart from that, there should be people who could install this furniture right and fast. For example, if you want to change your kitchen, you have to call specialists for that.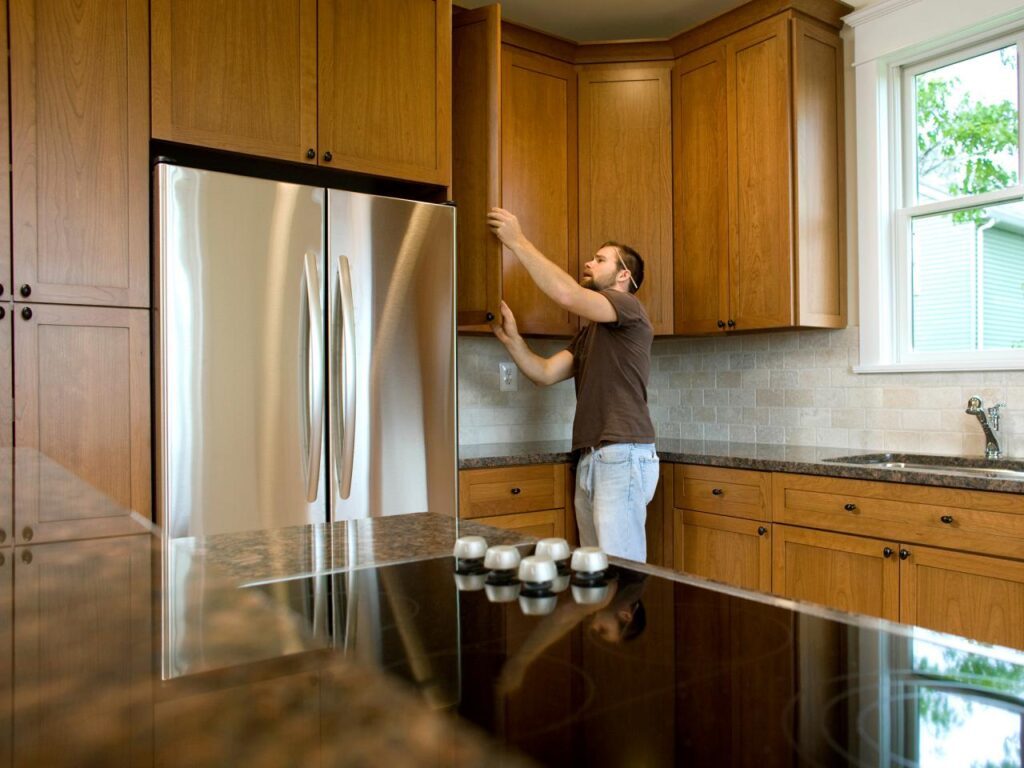 source: hgtv.com
Who are kitchen installers? What do they do? How to find a job as a kitchen installer? Specialists from Jooble, a leading job search engine worldwide, have prepared information about this job. 
Kitchen fitters are specialists who place kitchen furniture in private houses and workplaces. They don't just bring and assemble kitchen units. Their work also includes measuring the parameters of the room to make sure everything will fit perfectly. Kitchen fitters make sure every piece of furniture is set in the right place according to the initial interior plan. They make sure all pipes and appliances are connected right and operate well. Kitchen fitters remove existing furniture, dispose of it, and place the new one. Depending on your preferences, you may pick up carpentry, tiling, or plumbing to combine your services and offer them to more customers. 
source: pinterest.com
As a kitchen fitter, you measure out various work areas, cut worktops, and spot hidden pipes and cables. Apart from that, specialists in this sphere build different units (wall units, base units, etc.), measure and cut out places for hobs, sinks, or cookers. They may also tile walls or lay flooring, and fit pelmets, plinths, and cornices. 
To fulfil all these duties, kitchen installers use various tools. They operate at clients' houses or offices, so abiding by safety and health guidelines is a must.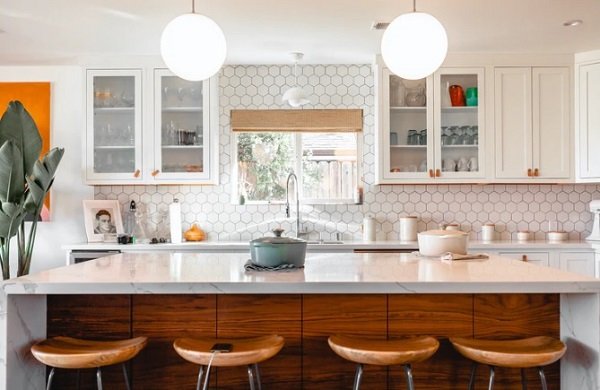 source: pinterest.com
This job requires great attention to details because if you make a mistake with calculations, a kitchen won't fit in the room. Sometimes cutting the furniture unites or changing the hidden cables or pipes can be too expensive. That's why kitchen installers need a good command of math. They have to be comfortable with various calculations and understand construction projects. Besides, kitchen fitters often work in a team. They have to listen to each other, handle criticism, and be ready to help other team members if something goes wrong. Design skills will be a big benefit. You don't just assemble and put furniture. Sometimes clients can ask for your opinion and advise how to fit the kitchen better. The last but not the least crucial thing is the ability to work with hands. A manual job is a significant part of kitchen installers' routine, so be ready to master respective skills. 
To become a kitchen fitter, you can undergo training or apprenticeships. This job presumes a lot of practice and supervision. If you are ready to master your engineering and designer skills, check out job opportunities for kitchen fitters.