When you're decorating your home, balancing style with functionality is important for creating a space that you'll love. If you find yourself living in a small space, or even if you don't, creative storage solutions can be the key to maximizing the functionality of your room. Sometimes being creative simply requires using a piece of furniture in ways other than originally intended.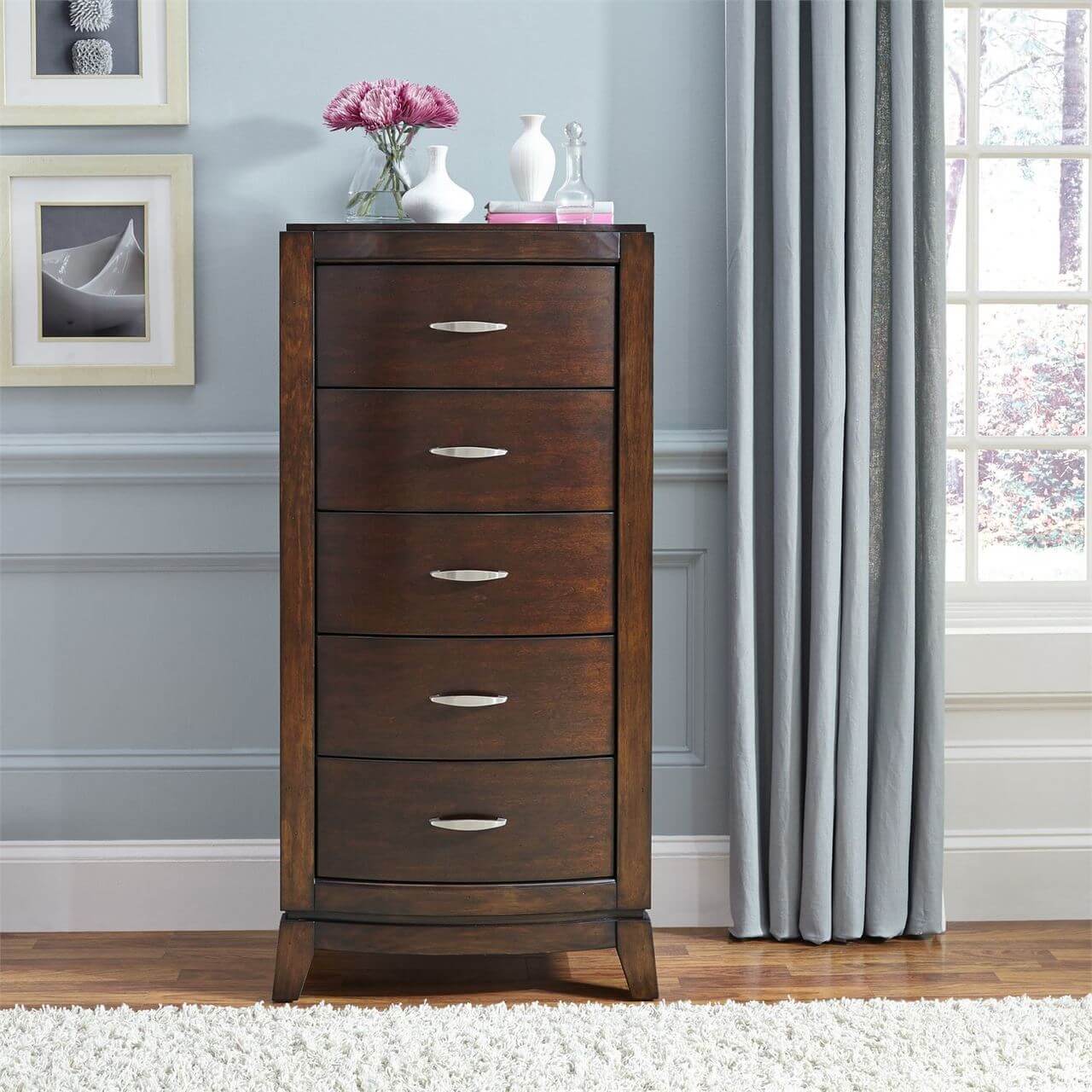 source: localfurnitureoutlet.com
A versatile piece of furniture that many people don't think about using in rooms other than the bedroom is the lingerie dresser. Usually, a lingerie dresser or chest is a relatively tall, narrow piece of furniture with five or more drawers. Some models feature open shelving as well as drawer space. Since a lingerie chest is usually tall and narrow, it fits nicely into a tight space like a corner.
The typical purpose of a lingerie chest is to hold delicate undergarments and night clothing.  A lingerie chest is suitable for storing a multitude of other items, and the pieces make appealing additions to almost any room in your home.
The Craft or Sewing Room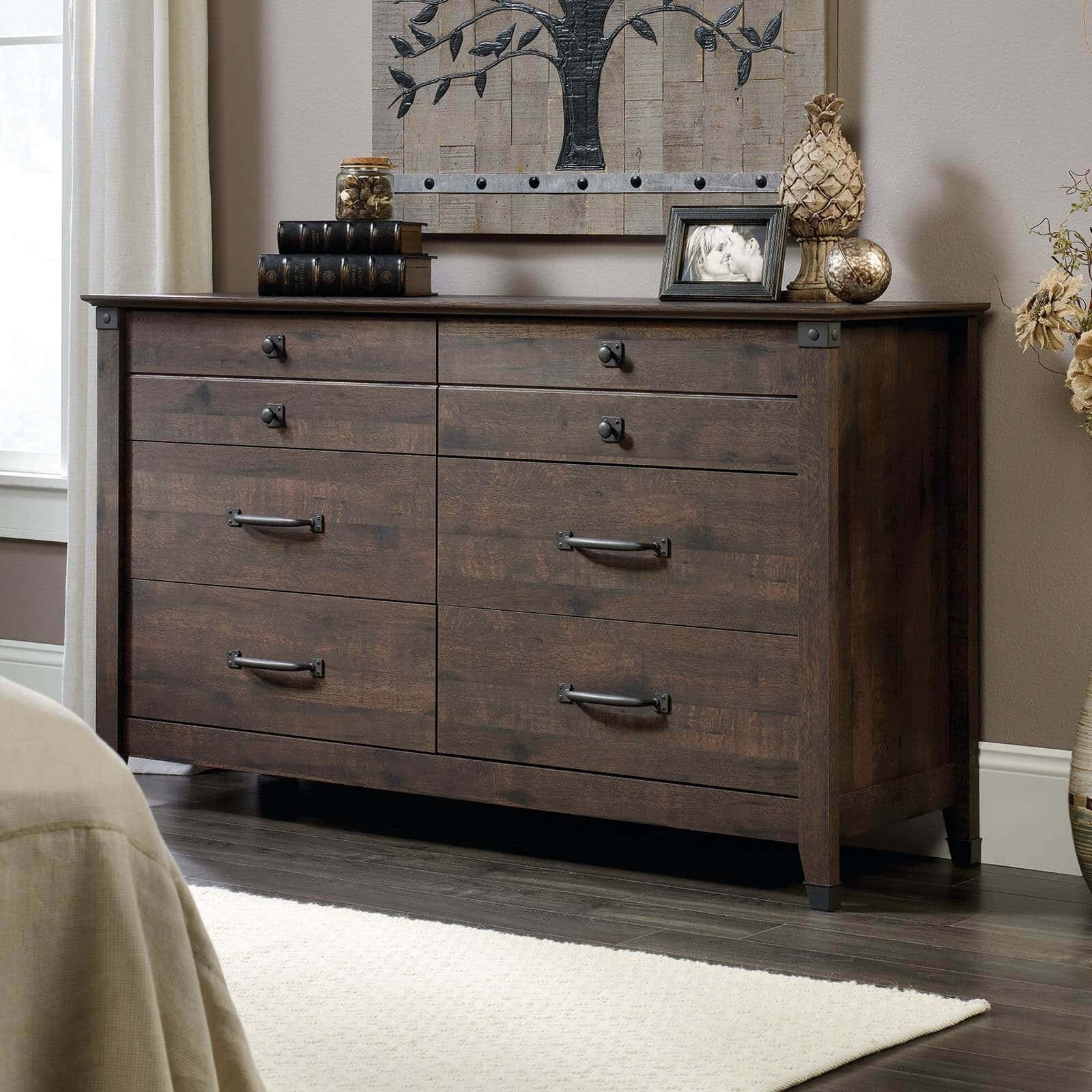 source: walmart.com
The depth of the drawers in a typical lingerie chest makes it an ideal piece of furniture to use in a crafting or sewing space. Small items like buttons, spools of thread, sticks of glue, scissors, or markers nestle nicely into the drawers while remaining easily seen. Sewing patterns or swatches of fabric can easily be organized in the drawers as well.
The Family or Living Room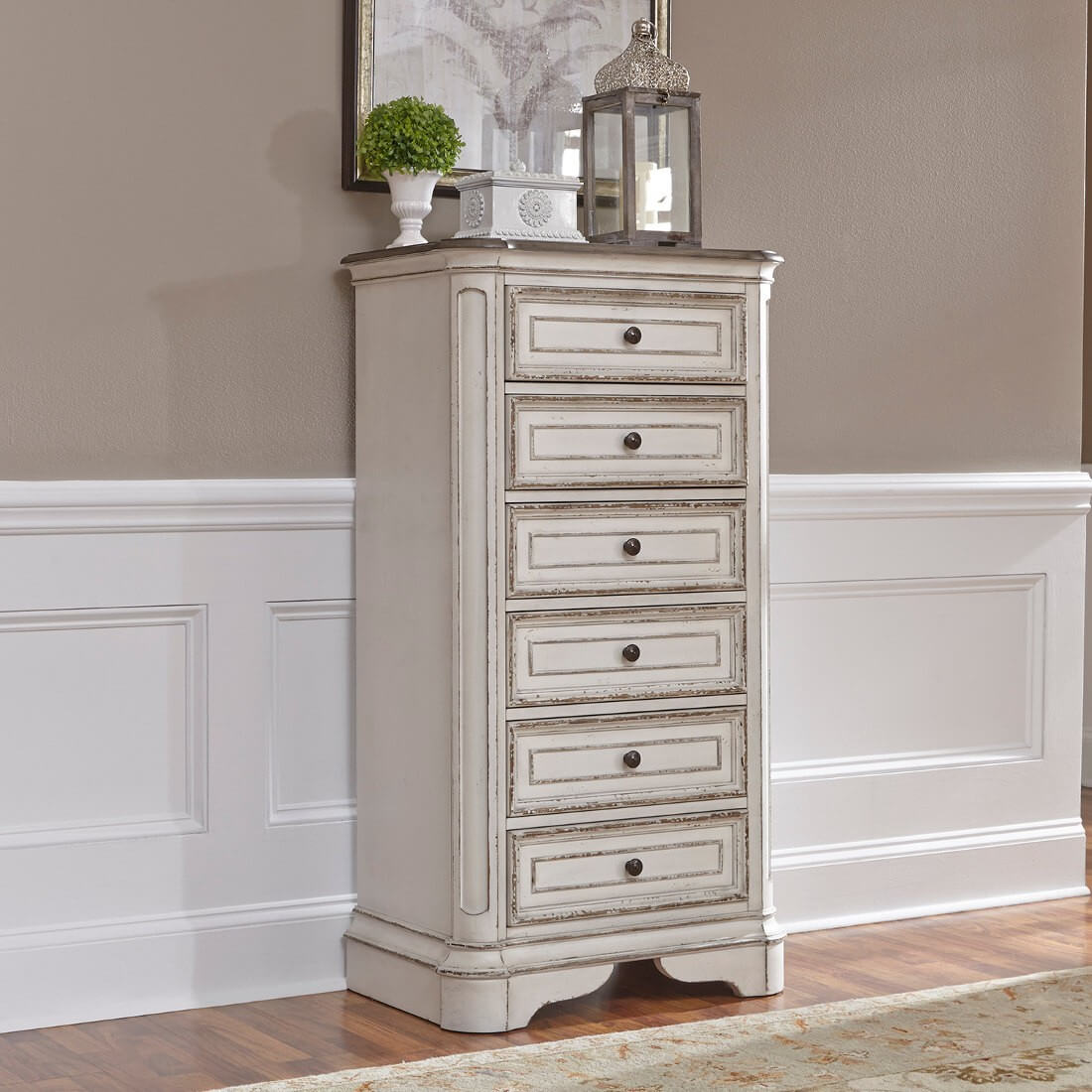 source: qualityfurniturediscounts.com
The variety of styles available in lingerie chests allows you to choose a style that easily fits into any decor including that of your main living space. If you enjoy owning videos or video games, a lingerie chest makes a good storage location for them. The cases fit nicely into the drawers of the chest and are hidden from view in an attractive piece of furniture.  The chests also work well to house card games, small board games, or even paperwork you'd like to keep organized and out of sight.
The Office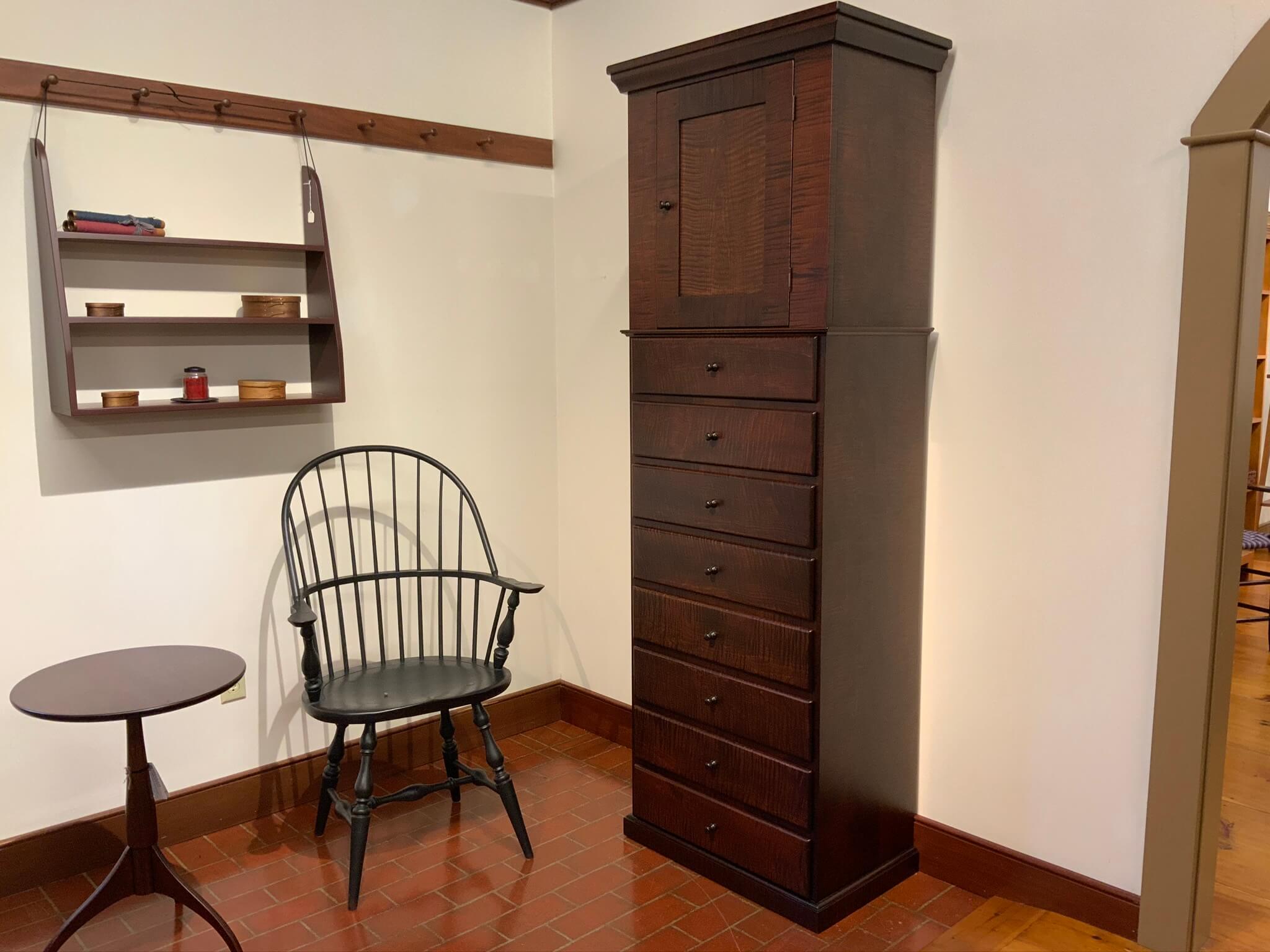 source: shakershoppe.com
If you're working from your home, a lingerie chest could be a nice addition to your home office. The size of the typical lingerie chest makes it an ideal piece for housing office supplies. Some of them are large enough to function well as an attractive cabinet to house files. If your business involves creating products for your clients, a lingerie chest could be just the piece you need to contain the supplies you need for your creations.
The Bathroom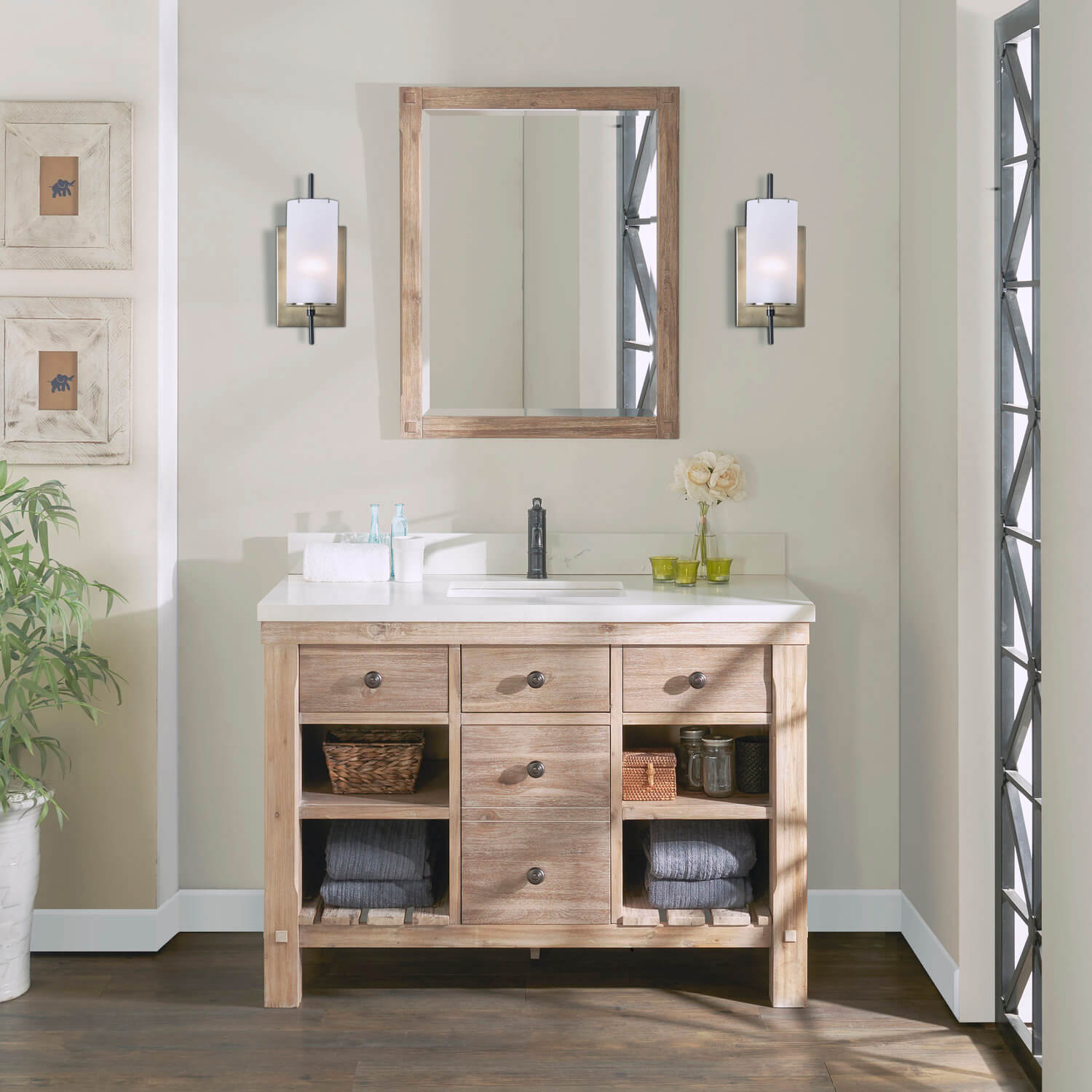 source: northridge-home.com
It's hard to have enough storage in the bathroom. When your space is a small one, it's especially difficult. Hair products, makeup, linens, and extra paper products are all things that tend to need storing in a bathroom. That doesn't even account for both prescription and over the counter medications. The small footprint that a lingerie chest occupies makes it an unconventional choice for bathroom storage.
Final Thoughts
When you're short on storage space, you sometimes have to think outside the conventional storage solution box.  A lingerie chest is a beautiful, versatile piece that can function in many rooms of your home architecture design. Lingerie chests are no longer simply for storing lingerie.