Rain gutters running along the base of roofs do more than save people from getting soaked to the skin as they pass by. They reduce the risks of having a flooded basement or damaged siding by directing water away from the house's foundation. Moreover, they prevent erosion and damage to valuable landscaping. Additionally, people who want to save water can direct runoff from gutters into a rain barrel, which can be used as a garden reservoir.
In 2020, the global rain gutter market was valued at $6,903.28 million, and it is predicted to reach USD 9,277.69 million by 2026. It is evident that gutters are as useful for industrialists in generating profit as they are for households in saving their property from potential damage. So, it is only reasonable that you give the selection of gutter for your roof architecture a deep thought. Here are the necessary factors to consider for selecting the best rain gutters for your home.
Different Gutter Styles to Suit Your Home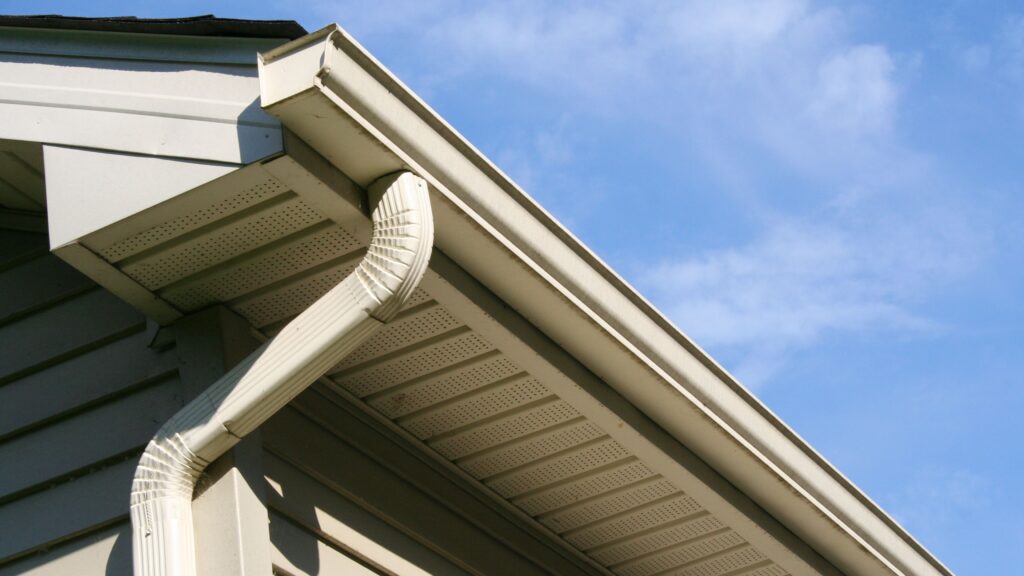 source: thespruce.com
Gutters may have had a bad record in the past for being unattractive, but that is no longer the case. Seamless gutter systems come in various stylish forms and colors that complement rather than detract from the appearance of roof architecture. Some of the most in-demand rain gutter styles that enhance a house's exterior include K-style, half-round, and box-style gutters.
The most prevalent gutter found in modern residences is the K-style gutter. The front edge of this gutter has a unique form that resembles crown moulding on modern homes. As a result, these gutters will complement the appearance of the building. In fact, many homeowners may select a K-Style Gutter colour that complements or contrasts with their home's trim and shutters.
Meanwhile, people who have historic or older type residences should consider half-round gutters. As their name suggests, they are half of a circular pipe with the top half uncovered for water. They're noted for being more rustic because they're usually constructed of copper, which develops tarnish over time.  To know how your land slopes and where you can tap the water, follow the general direction of the flow of surface run-off. Also, you need to have a metal gutter with a downspout installed on your roof to collect rainwater from your roof.
The box-style gutter is the third most common form of gutter that people come across. They're made to handle a lot of water from higher-rise roofs. Unlike standard gutters, box-style gutters are not attached to the roof's edge, which is mainly why they must be installed during the construction of the building. There is an option to install box-style gutters on a pre-constructed building providing that the owners re-do their roofs with new shingles. However, these are extra-large gutters typically found on commercial or industrial structures and are usually excluded from the guttering designs for residential property.
What To Consider When Choosing Rain Gutters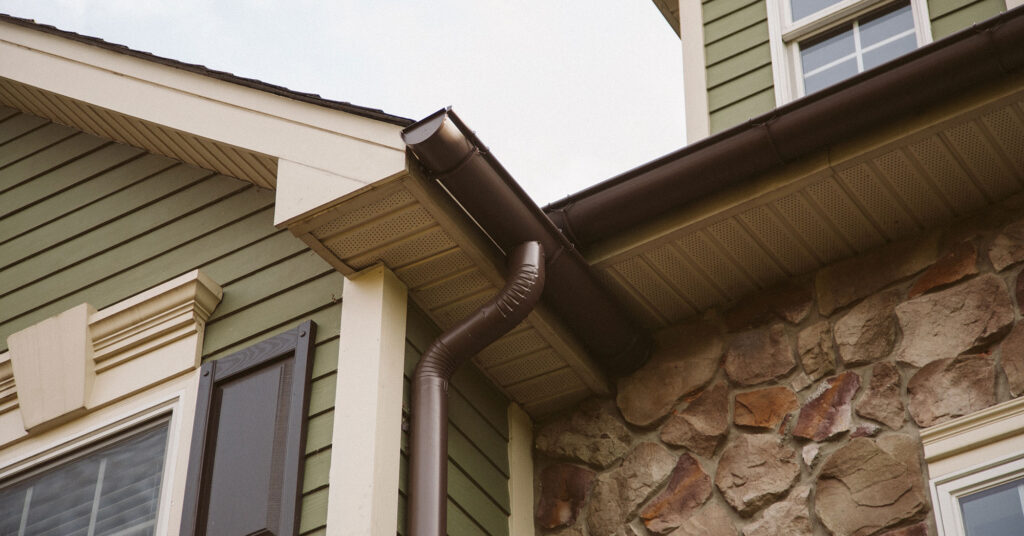 source: stormmaster.com
Selecting the best rain gutter system for a property involves achieving the correct balance between the gutter's design, the material from which it is made, and the system's add-ons. The right gutter system depends on various factors, ranging from the material to the maintenance requirements – which vary for each homeowner. Anyone looking to replace their gutters or have them professionally installed should keep the following factors in mind when doing so.
Material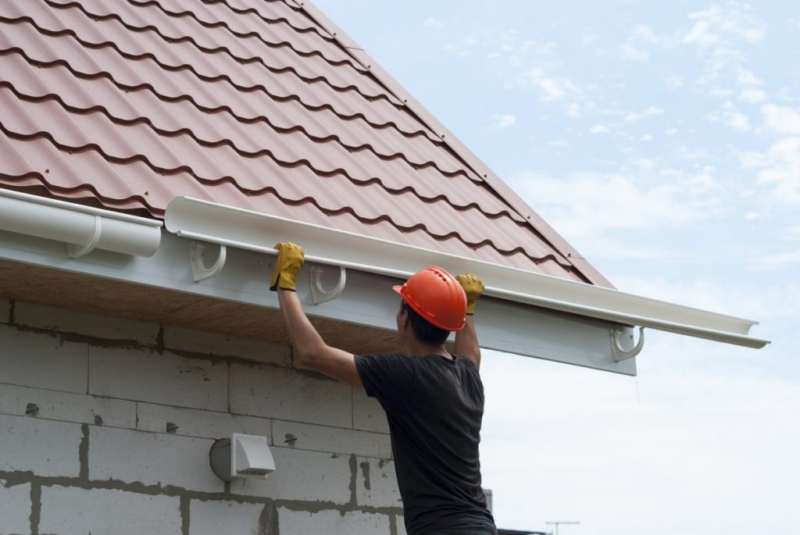 source: frptitan.com
This is one of the first decisions one has to make when selecting a guttering system for their home. Gutters constructed of copper or stainless steel are more expensive but last longer. They are resistant to the elements and can last for a long period. Other materials, like aluminum or PVC, are less expensive but have a shorter lifespan. Aluminum was the most popular material in 2019, followed by vinyl, steel, and other materials. However, because of its increasing usage in the manufacturing of rain gutters, the vinyl category is expected to grow in popularity at the fastest rate in the market by 2027.
Maintenance
Gutters, like any other part of the property, require regular maintenance. People who want to lessen the need for regular maintenance should install seamless gutters as they are more functional. On the other hand, separate gutters need proper maintenance because they necessitate reapplying their sealant. Moreover, they can misalign and cause serious water damage to the roof and house's foundation.
Gutters are an important part of your roof's structure, but they are frequently overlooked until a problem arises. This is why experts in the field, 
Clean Pro Gutter Cleaning
 suggest regular maintenance and cleaning. Climbing the ladder might be risky if you don't have the proper training and expertise. You may also end up causing damage to your gutters by attempting to clean them. So, if you require gutter repair or replacement, make sure you pick a trustworthy provider.
Get the Right Size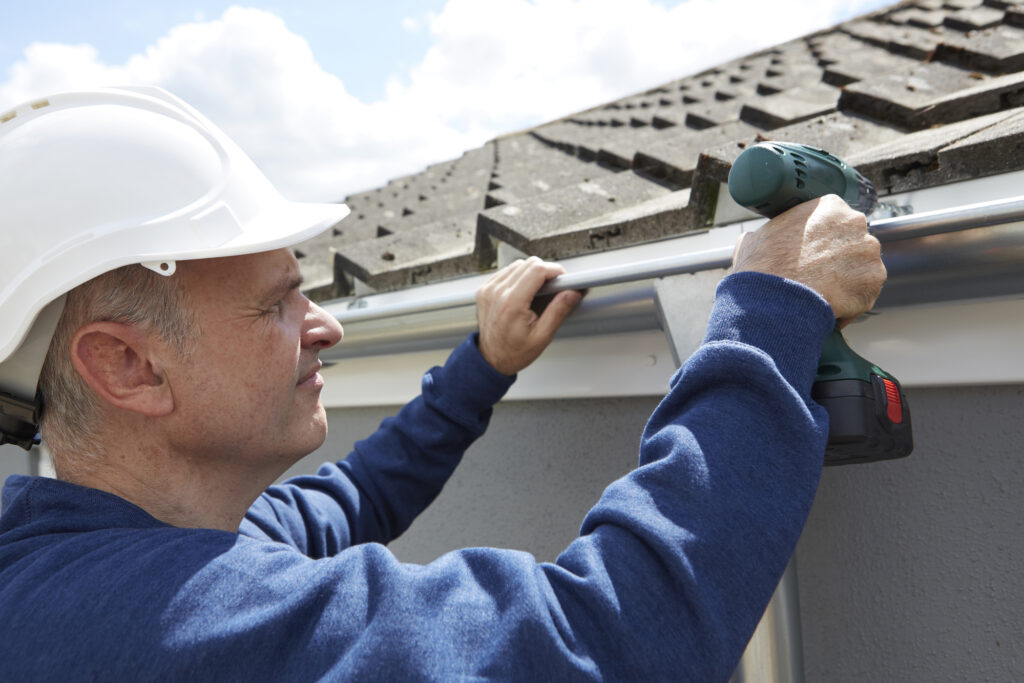 source: stormmaster.com
A homeowner must consider the gutter size (the dimension of the top opening), downspout size (length and width or diameter), and thickness when it comes to size. Downspouts are typically 2 x 3 inches and 3 x 4 inches in size, with 3 or 4 inches in diameter. Depending on the material, thickness is measured in several ways. A thicker gutter system will be more sturdy and durable but costly.
Rain gutters are typically available in widths of 4, 5, or 6 inches (10.26, 12.7, or 15.3 cm). When a home's roof area is large, it will roll down more water than smaller roofs, demanding a larger gutter system. In such cases, the 5-inch (12.7 cm) system will usually be adequate. A 6-inch (15.3-cm) gutter width is normally suitable for large houses or when there are some trees near the roof that may shed leaves.
Seams and Pitch
Another important choice that a homeowner must make when selecting the best gutter system is between a sectional and a seamless system. In the earlier days, gutters used to come in pieces that had to be glued together, resulting in seams. These aluminum sectional systems require gutter sealant at the seams to avoid leakage. On the other hand, sectional copper or steel systems have their joints welded together, removing the need for a sealer. An increasing population is turning to seamless gutter systems, which require professional installers.
Another key consideration is the pitch of the roof. This is one of the most important considerations since it determines the width of the gutters and downspouts. Their slope determines the functionality of the gutters. Steep slopes are beneficial because they allow more water flow, which washes away waste. On the other hand, overly steep grades will destroy the house's fascia boards as well as the curb appeal.
The average cost of
Clean Pro Gutter Cleaning
, including the accessories, accumulates to $3,500, which may sound a lot. But when compared to the cost people have to pay to renovate their waterlogged homes, this amount stands justified. However, make the wrong choice, and all your money will go down the same gutter. By considering the tips in this guide, you can rest assured that your entire property will remain in good shape as you select the right gutters for your roof.