Many people use Interior design and interior decoration as interchangeable terms, but the differences between these two roles may be vital to understanding the services you're looking for when planning a new home design project. A luxury interior design firm usually assists homeowners in redesigning entire rooms from scratch, including the technical restructuring of the space. An interior decorator, by contrast, works exclusively with the existing space to create a new decor arrangement that adds stylistic flair to the home. Almost all interior designers offer interior decorating as a part of their services and design process. 
Finding an interior designer or decorator for your next home remodeling project can be challenging if you aren't sure what these services typically entail. In this article, we'll cover some of the basic differences between an interior designer and an interior decorator, so you'll have a closer understanding of how these design professionals can assist you in upgrading your home. 
What is an Interior Designer?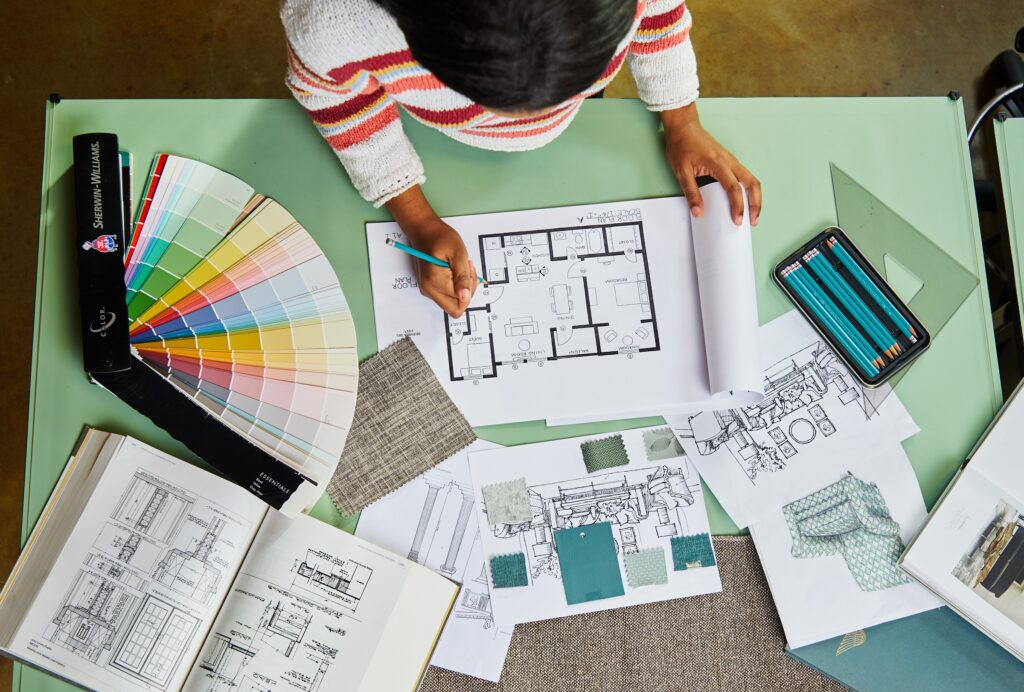 source: professnow.com
Interior designers offer homeowners curated home design from the ground up, with significantly more technical know-how than an interior decorator. An interior designer is particularly assistive in the process of redesigning a kitchen, for example, because they can help oversee the process of making sure the space is functional as well as aesthetically pleasing. The countertops, cabinetry, and plumbing fixtures in such a project all require professional installation, and in many cases, you may need to move a wall or two to open up the space to the other rooms in the house. 
In short, an interior designer has the technical visualization and drafting skills necessary for obtaining construction permits without the assistance of a residential architect. For many major redesign projects, an interior designer can therefore help homeowners save a significant amount of time and money in achieving the arrangements they're after in their project. In addition, an interior designer carries all of the aesthetic know-how, designer connections, and custom furnishing curation services that typically come with an interior decorator.  
What is an Interior Decorator?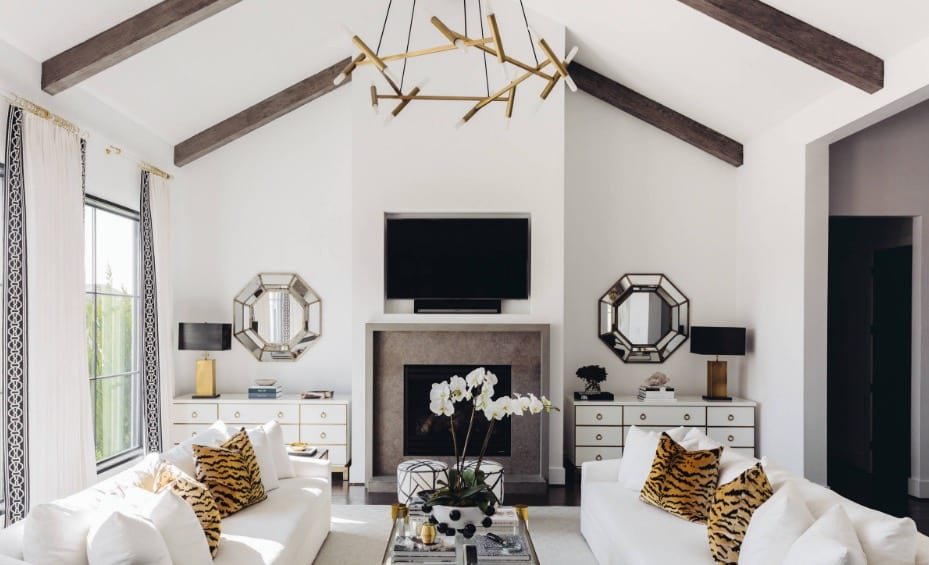 source: mymove.com
Interior decorators offer homeowners with new aesthetic arrangements for their existing spaces and can help in selecting the design details, colors, and finishes that elevate your space and highlight your favorite design styles. Unlike an interior designer, an interior decorator usually has little say in changing how a space functions, and as such, only offers small home design projects. Interior designers, by contrast, are certified through art and design schools and usually have a degree to complement their previous work. Whether you're working with an interior designer or an interior decorator, make sure to ask about their portfolio and years of experience in working with residential spaces. 
Interior decorating requires significantly less technical knowledge, essentially offering a service that's based entirely around the arrangement and organization of the homeowner's space. Both an interior designer and an interior decorator are valuable for homeowners seeking to redesign and reconfigure their space with new furnishings, decor, and stylistic creativity. To learn more about interior design and decorating careers, check out this guide to becoming an interior designer. 
What Both an Interior Designer and Decorator Can Do For You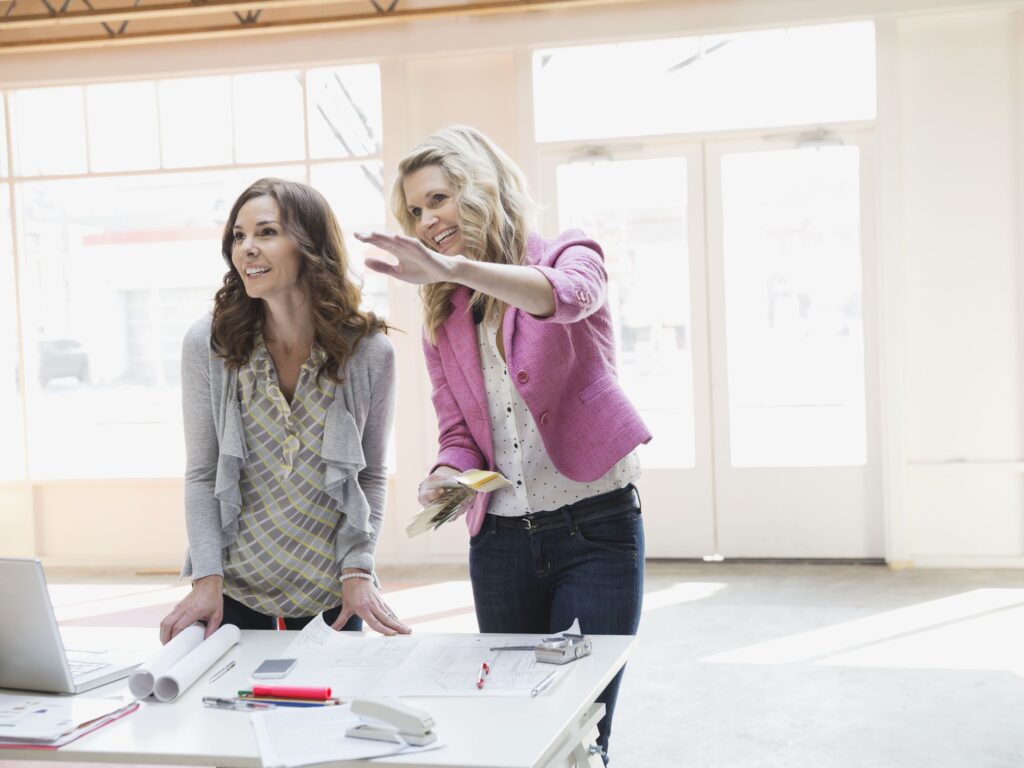 source: foyr.com
Interior decorators and designers can help you find the right furnishings, decor elements, and color choices when you're redesigning your home. Here are a few of the things that each of these professionals can help with for your upcoming design project.  
Color Palette Selection
Choosing the right balance of colors sets the tone for the room and serves as a design base for the atmosphere you're trying to create. Warmer colors, such as yellow, orange, red, and white, establish a cozy, welcoming atmosphere. Cooler colors, by contrast, such as blue, grey, black, and silver, create a clean, minimalist appeal that's often more relaxed. Both an interior designer and decorator can help you select the right colors for your space.
Curated Furnishings
The right furnishings for your space serve as dramatic centerpieces without drawing from the rest of the interior design. In addition, these pieces should be just as functional as they are aesthetically pleasing. Luxury interior design firms often help their clients find furniture that's either а custom design оr handcrafted. 
Decorative Wall Hangings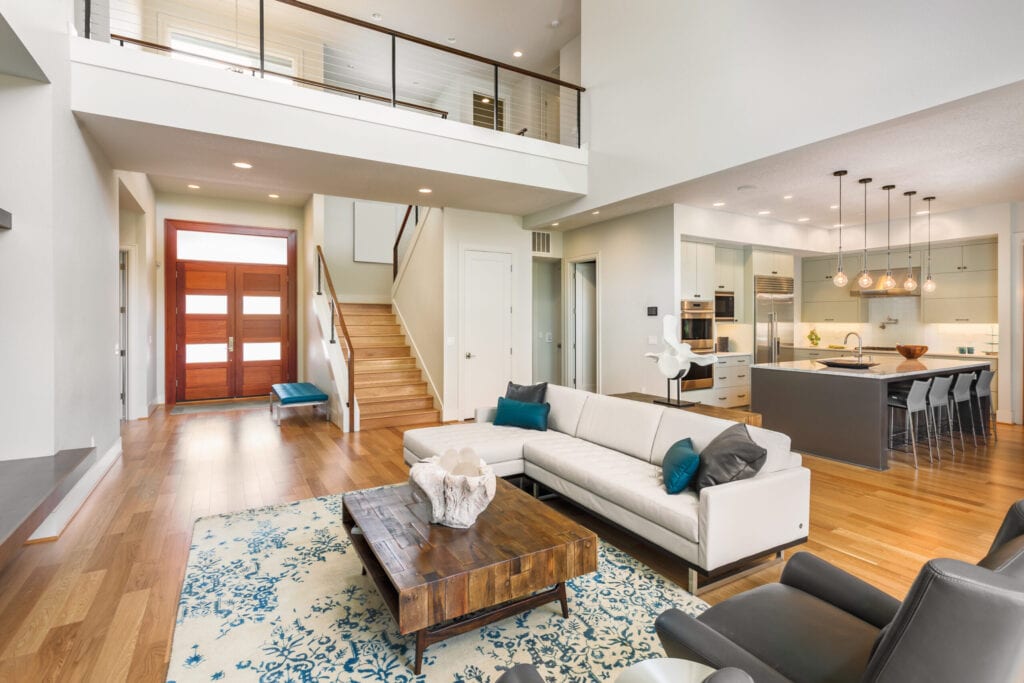 source: mymove.com
Interior designers and decorators often select art pieces and wall hangings for their clients to ensure the space they're working with contains a cohesive design. These design elements are often focal points for the room, which means they're one of the most challenging pieces to get right when arranging the space. 
Fabrics and Textures
The fabrics and textures of your decorative elements and furniture add depth to the space and help to characterize the interior's collective design style. Fabrics with ornate patterns, for example, add a more dramatic element, while a simple, plain white, or blue finish is usually a hallmark characteristic of Scandinavian interiors. 
Custom, Tailored Spaces
Designing and decorating a residential space is a collaborative effort between professionals and homeowners that relies on client vision as guidance. An interior designer or interior decorator helps the homeowner make this vision a reality by managing the technical, practical aspects of the project.
How an Interior Designer Can Help Homeowners With More Than Decorations and Furnishings
source: mydecorative.com
Interior designers offer significantly more in-depth home design services than a decorator, assisting with almost all aspects of interior construction. An interior designer can help transform the space by moving walls, installing cabinetry and other built-in furniture, and managing contractor relationships for appliances, plumbing, and wiring. 
The services a designer offers usually begin with detailed drafting and 3D rendering so that the homeowner has a clear vision of what the space will look like before construction begins. In short, an interior designer can change a space in terms of functionality and aesthetics, whereas the interior decorator can only make changes in terms of aesthetics.