Rattan furniture is a charming addition to both indoor and outdoor design. The parts are lightweight, long-lasting, and eco-friendly. Rattan is a vine that is tightly associated with tropical palms.
It forms into a cane that is 1 inch to 3 inches in diameter and can be chopped into lengths with a solid core and steamed to mold into curves. The outer skin of the vine is scraped off to provide flexible lengths for binding furniture joints together.
Although rattan furniture can become brittle or broken when exposed to heat or moisture, a little maintenance will keep the material fresh and dust-free for the coming years.
Things Required To Clean Rattan Furniture: Grab Asap!
Tools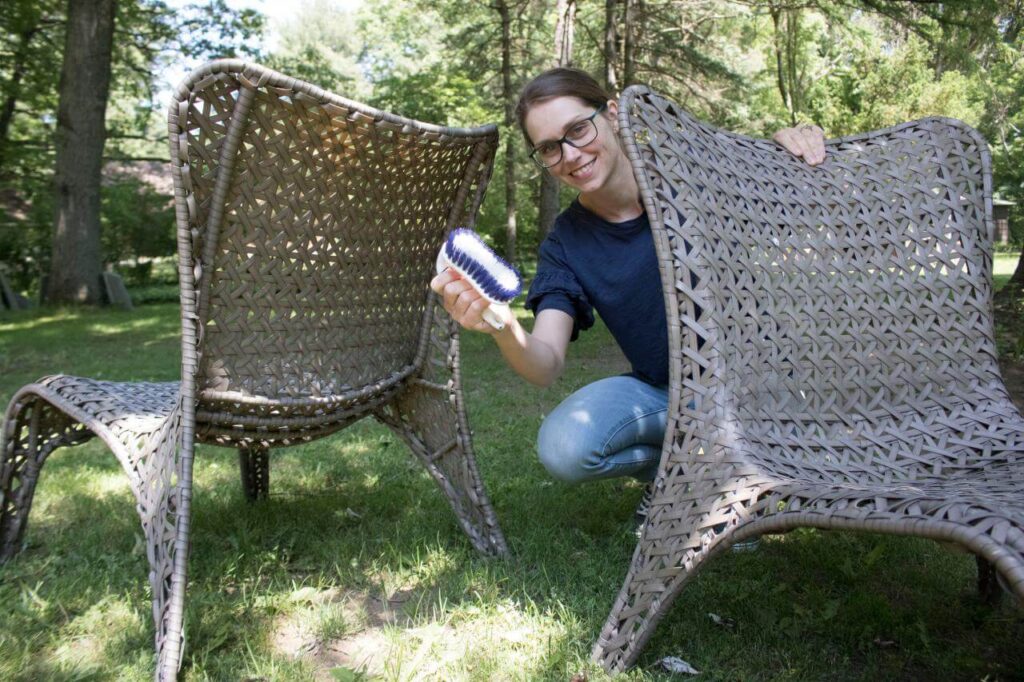 source: pinterest.com
Soft cloths

Vacuum with an upholstery brush

Buckets

Duster

Toothbrush

Rubber gloves

Compressed air (optional)

Spoon or dull knife (optional)
Materials
Dishwashing liquid

Boiled linseed oil

Warm water

Chlorine bleach
Quick Instructions For Rattan Furniture Cleaning: Timesaving Methods!
Weekly Edition!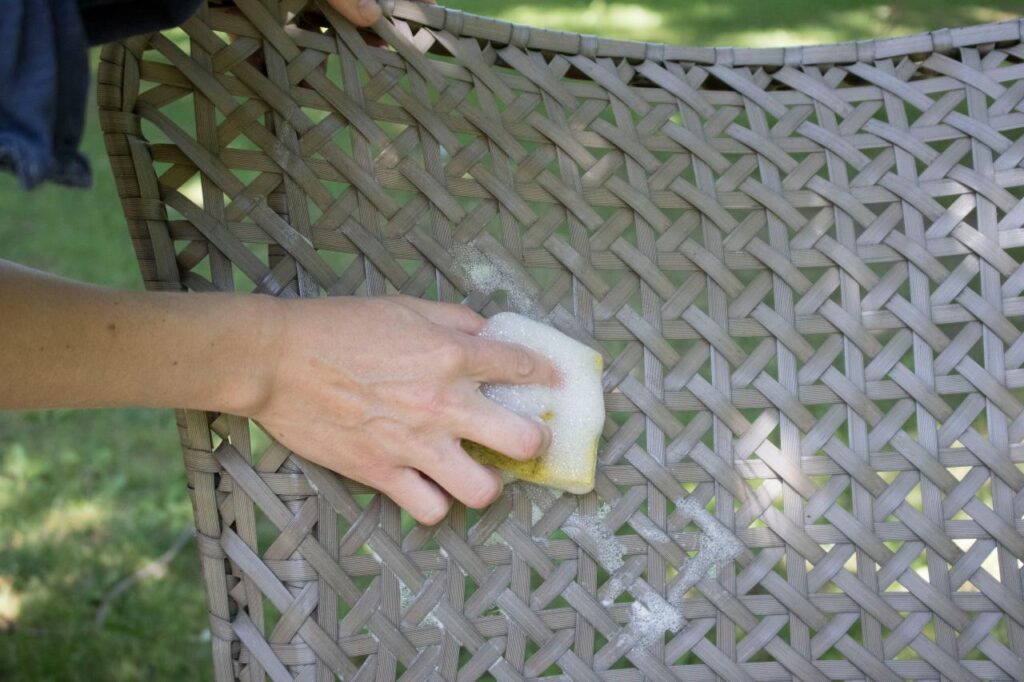 source: pinterest.com
Eliminate The Dust 
Clean the overall base of rattan furniture with a microfiber or disposable duster or a vacuum cleaner equipped with a fabric brush. This will avoid excessive dirt from collecting in the weaves.
Wipe Away The Strains
If there is still a food mark, a wine spill, or dirty footprints on the rattan, clean them up as soon as possible. Rubbing away these stains will only push the substance deeper into the woven threads.
If there are particles present, pull them away from the rattan with a spoon or dull knife. Once the solids have been removed, wipe off the area with a moist microfiber cloth and leave the rattan to air-dry.
To help dislodge sediments or other stains that have crusted on the rattan, use a toothbrush. Then, soak a microfiber cloth and dab it with a drop of dishwashing liquid. Wipe the stained area down. Allow the area to air-dry after wiping it down with a moist cloth saturated with fresh water.
Monthly Edition!
source: pinterest.com
Mix It All
In a bucket or bowl, pour 4 cups warm water and 1 teaspoon dishwashing liquid. Stir the water until suds appear on the surface. Bring on some fresh water to a second bucket for soaking away the cleaning cloth.
Clean The Furniture
Clean up the furniture with a microfiber cloth, beginning at the top of the rattan piece. Make sure to wash the cleaning cloth frequently with new water and wring it out until it is only slightly damp. Remove any build-up in the weave with a toothbrush. Avoid oversaturating the rattan with water.
Let It Dry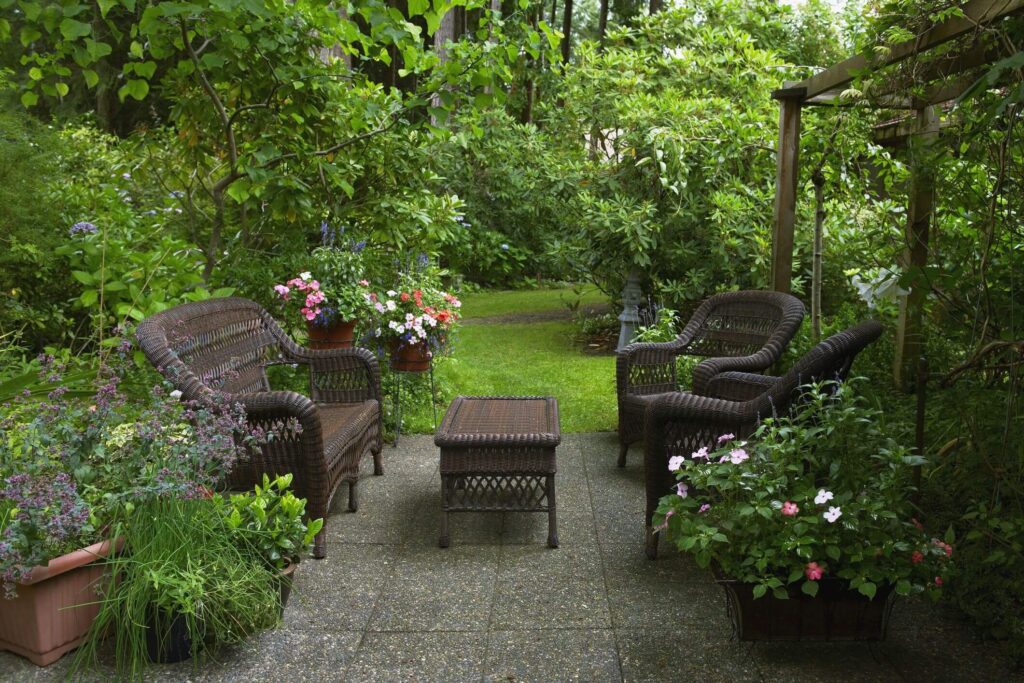 source: hearstapps.com
Allow the rattan to air-dry if it is not very moist. If there is extra water, use a damp washcloth to wipe the furniture.
Yearly Edition! 
Examine Rattan for flaws
Look for split or damaged areas once you've removed all of the cushions. If the furniture has been exposed to the elements, look for mold and mildew on the legs.
Mold and mildew must be removed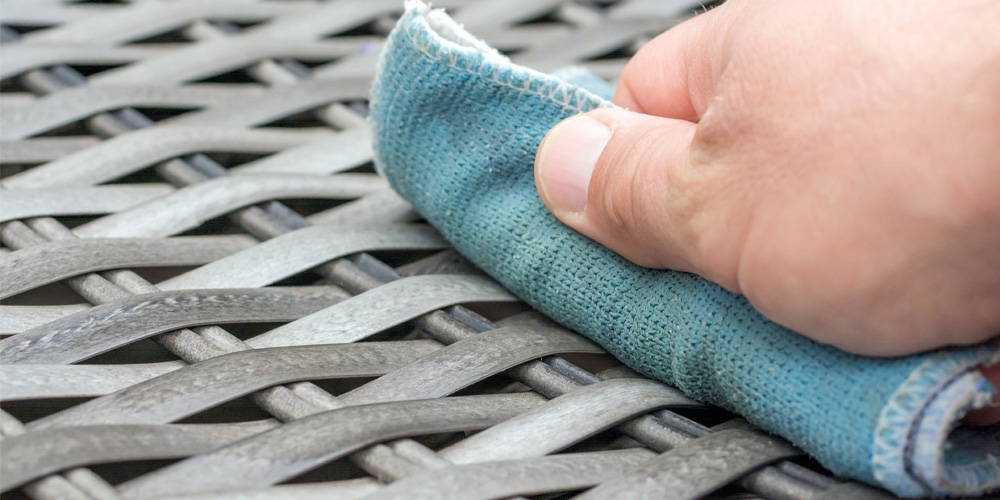 source: pinterest.com
If mildew is present, come up with solutions of equal parts chlorine bleach and water. Wear gloves and soak a delicate cloth in the bleach solution before applying it to the affected area. Avoid soaking the rattan. Place the artwork in the sun to dry as rapidly as possible.
The rattan should be cleaned
Leave the rattan to completely dry after dusting, addressing stains, removing mildew, and cleaning with detergent suds. When the rattan is dried, treat it with a clean, soft cloth dipped in boiled linseed oil.
Wipe down the rattan with the oil, starting at the top of the piece of furniture to avoid drips. The oil will add moisture to the fibers, which will aid to prevent breakage. Leave the piece to dry completely for at least 48 hours before restoring the cushions.
When I Should Clean Rattan Furniture: Not Always!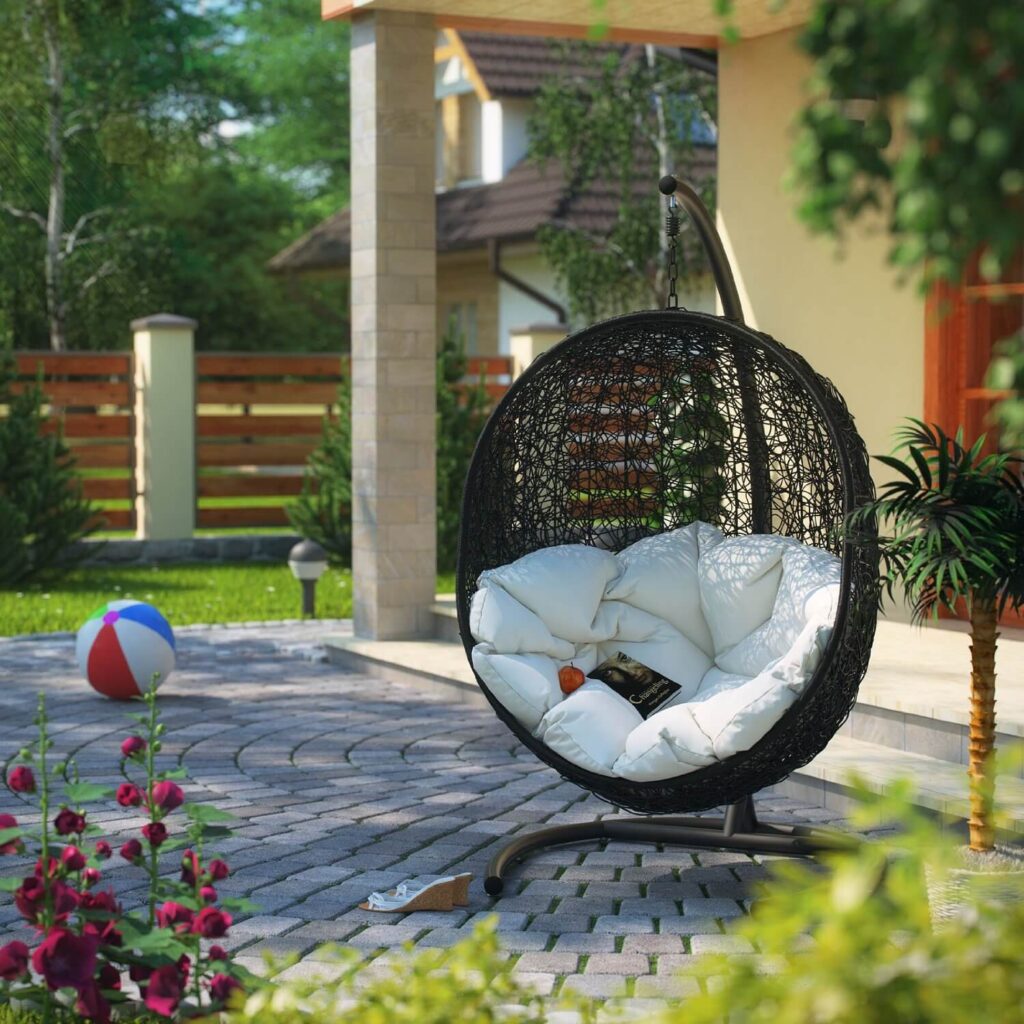 source: pinterest.com
There are several nooks and crevices in rattan furniture that can accumulate dust and filth due to the construction techniques used. Weekly dusting or vacuuming with an upholstery brush is recommended. A more thorough moist cleaning should be performed once a month. Any stains from food, drink, or mud should be wiped up right soon.
Monitor the furniture at least once a year for splits in the fibers and mold and mildew growth, especially if the rattan pieces have been exposed to the elements. Take the time to remove any issues and recondition the fibers.
Take Care Of Rattan Furniture: Maintaining Hints!
Rattan furniture should not be dragged across the floor. Elevate rattan furniture equally from each side to avoid putting too much strain on the fibers.

To keep fibers in good condition, avoid installing rattan furniture in situations with high or low humidity.

To prevent excessive wear and splitting, place rubber caps or felt cushions beneath each leg.

Want to keep fibers in good condition, avoid installing rattan furniture in situations with high or low humidity.

In rattan sofas, use upholstered pillows to help disperse the sitter's weight and keep the rattan from drooping.

Shuffle furniture to minimize excessive discoloration on one side from the sunshine.