If you have an unused outdoor or indoor space, consider adding furniture to it. This way, you'll have a place to relax, unwind, or entertain guests. That being so, you have to be careful with the furniture you set up in such areas.
This is because if you're adding couches and tables to an outdoor space with no roof, you'll need light ones that are easy to carry in and out of the house. This might be necessary during the rainy season or when the temperatures are incredibly high. Also, you have to make sure the furniture can last for years so you'll get more value for your money. Besides that, you need versatile pieces that'll suit indoor and outdoor spaces alike.
Why Should You Consider Rattan Furniture?
Today, most homeowners are leaning toward rattan furniture. This type is tough enough to withstand any harsh weather conditions and are therefore more durable. Also, it's more versatile and can work well in both indoor and outdoor spaces. In addition, it's easy to find light rattan pieces you can move around the house whenever necessary.
Rattan pieces can add more style and comfort to your porch, patio, or sunroom. What's more, they're preferred by more homeowners as they give any home a luxurious feel in an instant.
How To Choose Rattan Furniture
Rattan furniture comes in different designs, materials, and colors. For this reason, most homeowners find it challenging to decide what pieces are suitable for their houses.
If you'd like to acquire rattan furniture pieces for your outdoor or indoor space, this article would help you narrow down your options in four steps, which are the following: 
Choose Weatherproof Rattan
When buying rattan furniture, most designers recommend selecting pieces that won't get easily damaged even when exposed to various weather conditions. For instance, Garden Centre Shopping says you should always choose weatherproof rattan furniture as it lasts a lot longer.
However, it can be challenging to identify couches, tables, or swings that are weatherproof at a glance, especially if you're a first-time shopper. The best way to check is by establishing what material the piece of furniture is made of.
Usually, those made with polyethylene (PE) or high-density polyethylene (HDPE) are excellent options. Those two materials are considered all-weather synthetics. This means rattan furniture made of PE and HDPE can serve you longer, even if you leave it on your porch or patio all year round.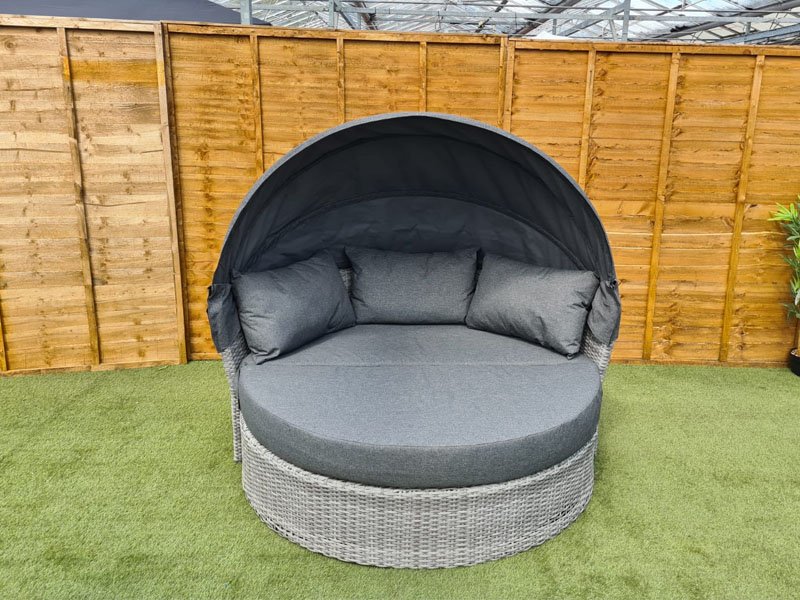 "Grey Rattan Day Bed from Garden Centre Shopping"
Pick Furniture That Is Easy To Maintain 
When buying rattan furniture pieces, you have to consider how much care they require. Even though some might be durable and weatherproof, they still need proper maintenance. By looking after them, you'll ensure they remain in good shape for a long time.
You might have children or frequent visitors who like spending time outdoors. In such cases, it's best to consider rattan furniture pieces that are easy to clean. Also, if you've got pets around the house, they might scratch or chew on your couches or tables. For this reason, you'll need a furniture set that's easy to reupholster.
Consider A Color That Blends With Your Décor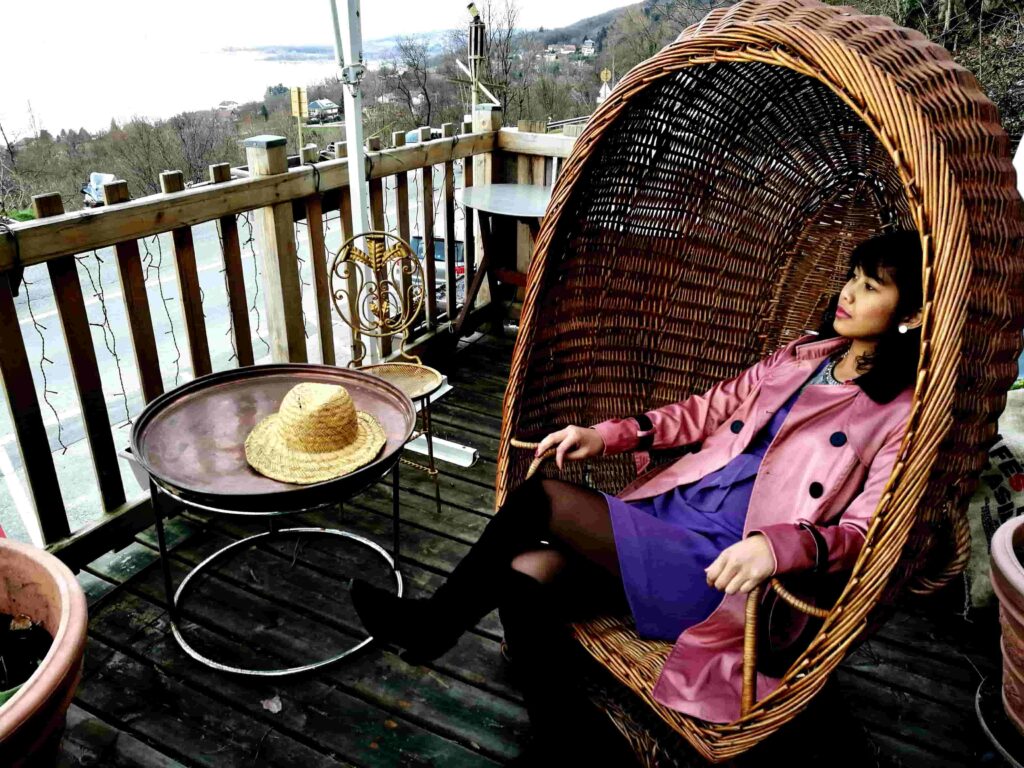 Rattan furniture comes in various colors. However, the most common ones are black, brown, natural, grey, chestnut, and whitewash. When choosing among those, go for a shade that blends well with your outdoor or indoor décor.
Colors like grey, black, and brown can fit well with any home design. Also, if you change homes or interior styles often, those three shades are more advisable as they tend to be highly adaptable. Natural colored rattan furniture pieces are more recommendable if you'd like to brighten your space. On the other hand, chestnut and whitewash shades are considered timeless and ideal if you want to create an authentic feel with your rattan furniture.
If you'd like to achieve a more colorful space with couches or swings, consider adding cushions, throws, and blankets that match the furniture you have. Alternatively, you can use flowers or art pieces with complementary colors or decorative greenery to make your space more attractive.
To extend the life of your outdoor rattan furniture, you might consider storing your pieces in a shed, garage, or basement. This may be when they're not in use or when you need to protect them from extreme weather conditions. Since you'll be moving your furniture once in a while, avoid buying heavy rattan couches, chairs, or tables.
Rattan is naturally lightweight. However, when materials like metal and wood are added to rattan furniture pieces, they make them heavy. Therefore, if you'll be rearranging your couches and tables often, buy those without wood, metal, and similar materials.
Conclusion
Adding rattan furniture to your porch, patio, or sunroom can make your spaces look stylish and luxurious. However, when shopping for that kind of furnishing, you'll find products made of different rattan materials and with several colors and designs. Therefore, deciding on the best fit for your home can be challenging if it's your first time to do so.
However, the tips discussed could help you choose the best rattan furniture for your outdoor or indoor space. To reiterate, consider weatherproof rattan materials, and pick tables, swings, and couches that are low-maintenance. Look for lightweight furniture, and consider those with colors that blend well with your existing décor.