Every homeowner has his or her fair share of lawn, garden, and home maintenance tools kicking around somewhere. If they're taking up space in a basement or a hallway, building a shed can help to create some order and reduce clutter in the house. Before getting started, read on to find out about 10 common shed-building mistakes and how to avoid them.
Overestimating Skills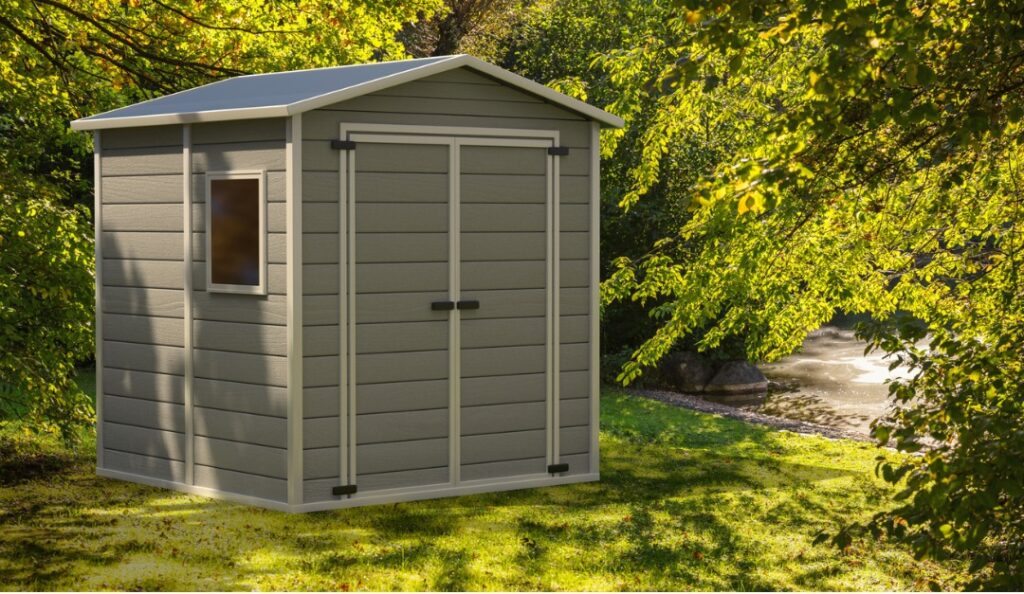 source: rismedia.com
Building a shed may be easier than constructing an entire home, but that doesn't mean it requires zero carpentry skills. Homeowners who decide shed building is a good first project often find themselves in over their heads. There's nothing to be ashamed of if this project turns out to be too much to handle alone. That's what handyman services are for.
Failing to Contact the City
Not all municipalities require homeowners to take out permits before building sheds, but it's better to be safe than sorry. Contacting the city before breaking ground is also a good way to get ahold of the relevant building codes.
Damaging Utility Lines
Just about every house in an urban or suburban setting has a few different utility lines running beneath its lawn. Call 811 before starting to excavate land for the foundation to avoid cutting into them. Local authorities will be able to mark the approximate location of buried lines.
Using the Wrong Type of Foundation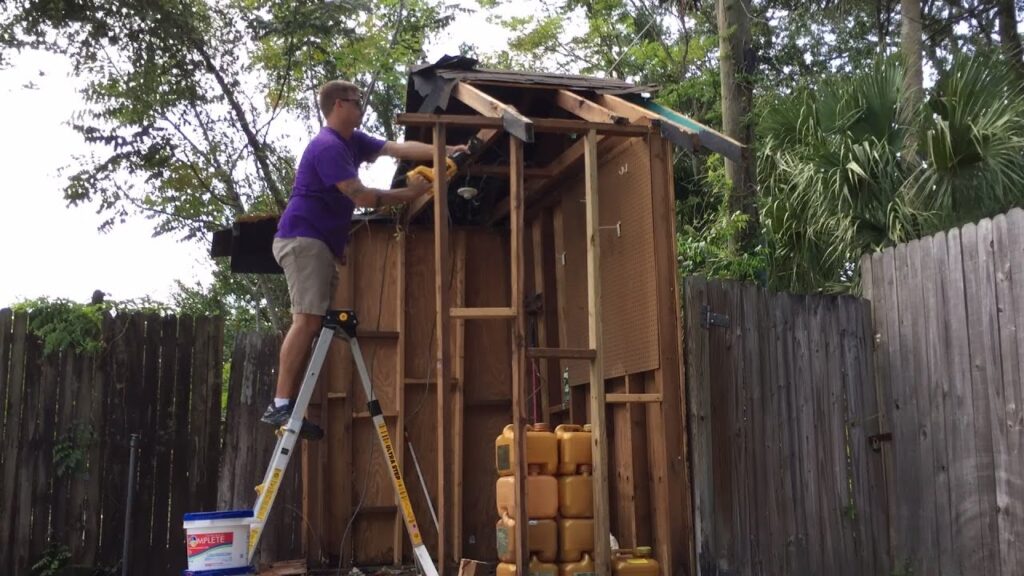 source: pinterest.com
Setting sheds on concrete blocks may be the simplest solution for getting them off the ground, but it's not the best one, especially in areas that see cold winters. Frost heaves can lead to serious problems down the road without either a pier foundation or a concrete slab.
Underestimating Time Requirements
Inexperienced homeowners are often surprised by how long it takes to build sheds. When planning a time frame for completion, be sure to add some extra days for weather, sore muscles, and unexpected family responsibilities.
Placing Untreated Wood Close to the Ground
Untreated wood supports, siding, or trim that is placed on or close to the ground will rot. Choosing more durable materials for the bottom of the shed will ensure that it lasts for as long as possible.
Building Too Small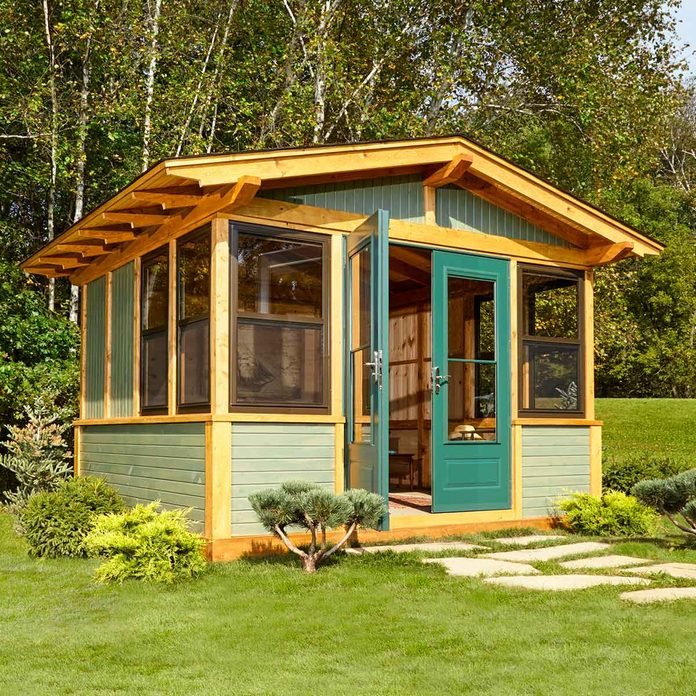 source: familyhandyman.com
Having a small shed is helpful for storing tools and equipment. Having a larger one is better, though, because it will offer homeowners extra space for a workshop. When in doubt, assume that bigger is better in this case.
Making Ceilings Too Low
Too low of a ceiling won't just make an already small space feel more cramped. It can also make storing large items impossible. A good rule of thumb is to make the ceiling at least nine feet tall at its lowest point.
Forgetting About Power
Even homeowners that use only cordless tools can benefit from running power lines to their new sheds. It will allow them to plug in lights, recharge batteries, and choose corded options as necessary.
Providing Insufficient Ventilation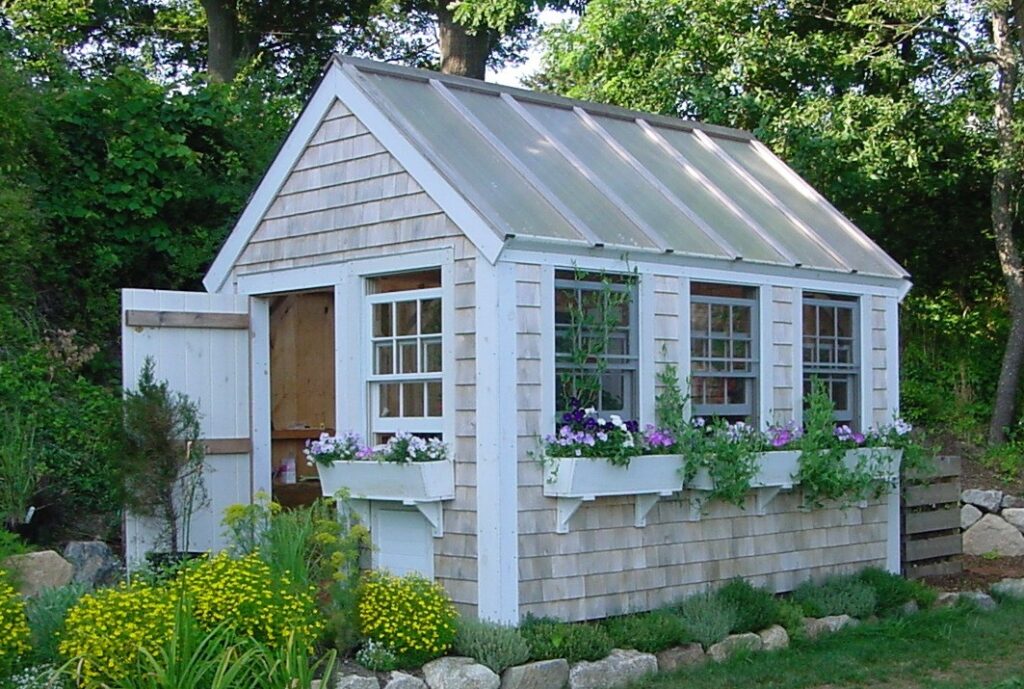 source: homeadvisorhomesource.com
Sheds can get very hot. Installing a cupola or another more advanced ventilation measure will help homeowners beat the heat while simultaneously reducing the risk of mold damage.
Let's Get Building
Whether homeowners plan to complete their shed-building projects alone, with friends, or with the help of a local handyman, there's no time like the present to get started. Just be sure to avoid the common mistakes described above, and everything should go well.