Feature wall design ideas are a rage. To create space and enhance the aesthetics of accent walls are created. They are used either to segregate a large room or make a small room appear bigger. With a play of materials and colors, they highlight any place of the office like the entrance, lobby, the workplace or even the long corridor making it look stunning and short. They can be either made of glass, exposed bricks or wood panels.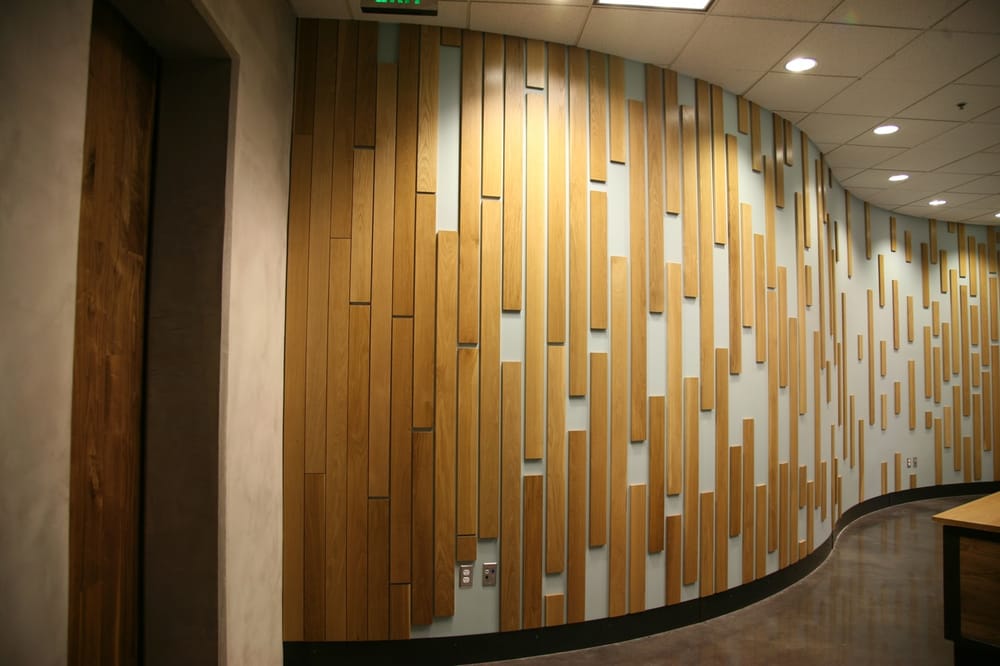 source: yelp.com
The wall that will first draw the attention is usually designed. Strong contrasting color is often used for a dramatic effect. Stencils, shapes, and stripes are some simple highlighting procedures. Minimum furniture should be placed near the designed wall.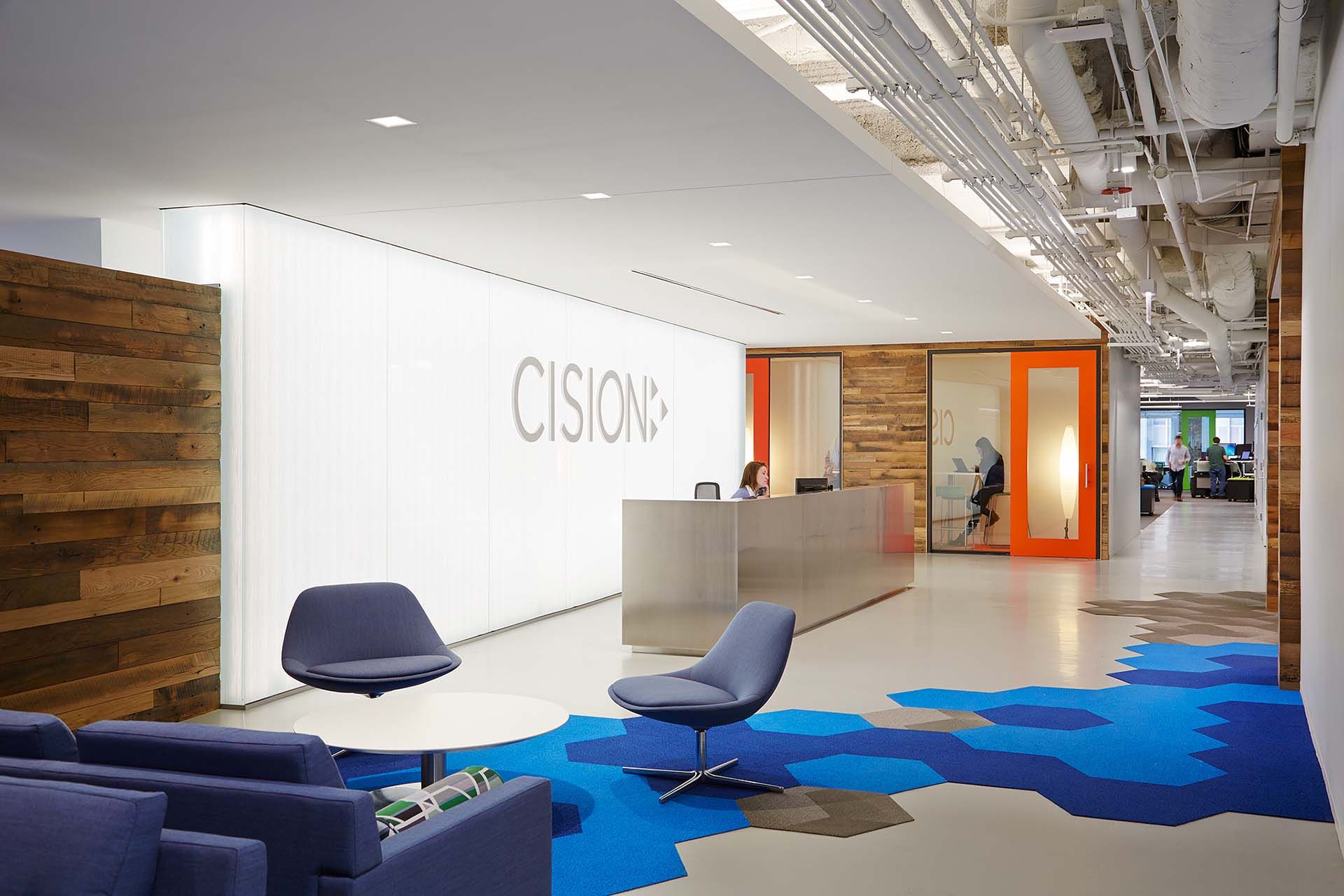 source: pinterest.com
The first impression is the last impression. With the modern concept of office layouts, the reception areas are creatively designed to give a positive feeling to the visitors. An illuminated framed glass painting can be put in the reception office wall at the place of the first glance. It may leave a passage to go inside the office.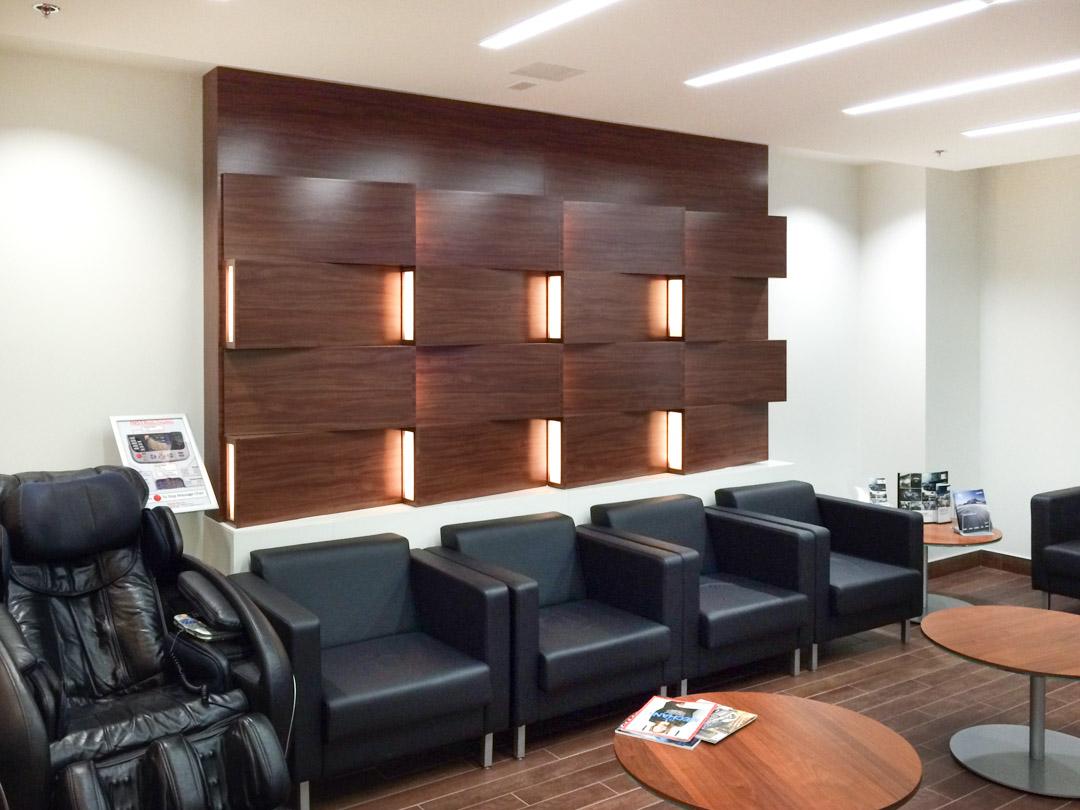 source: jdmcnicoll.com
Reclaimed wood paneling can bring a rustic yet modern effect. The wall can be slightly undulating with a slight variation in texture in the different panels, and also make a long corridor look like a short. Wood panels can be of oak, cedar, maple or alder.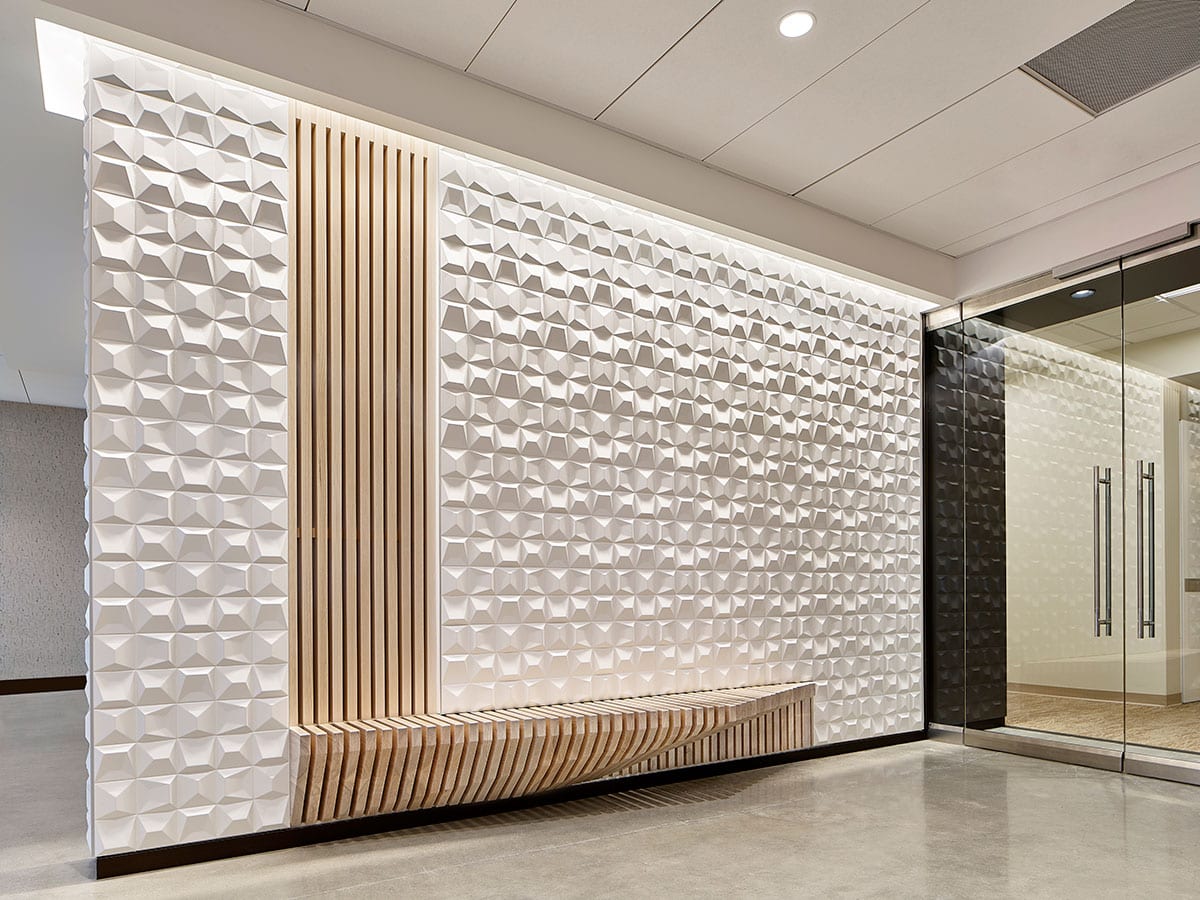 source: tantilloarchitecture.com
A range of sculptural textured panels of different colors can be used in a corporate office feature wall. They provide a spectacular effect which is very stunning yet economical. Panels provide sound insulation. They are almost maintenance-free. If any part gets damaged, it can be easily replaced. They are durable and stress-resistant. Most importantly installation is very easy as pre-finishing of the walls is not required.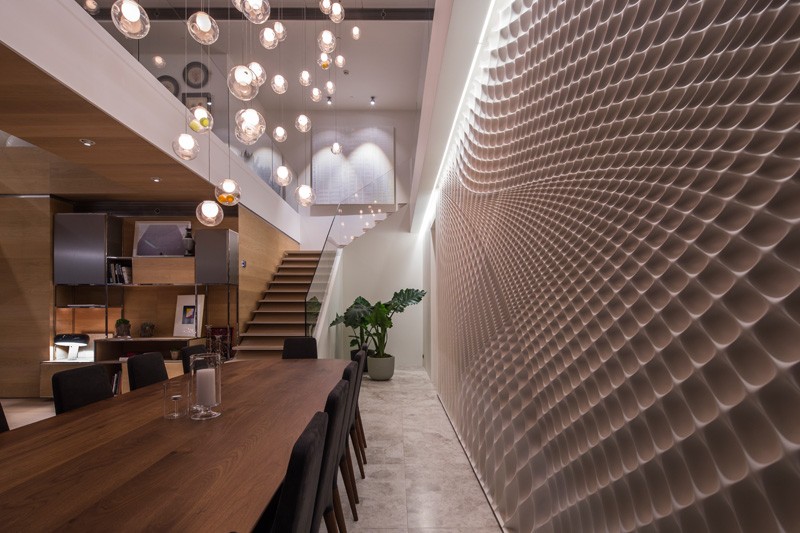 source: contemporist.com
The most popular is the gypsum panels. They are also known as 3D panels. These stylish panels are quite strong. Leather and fabric panels have limited use. They do not cover the whole wall but remain in a critical position to be the center of attraction. They glorify the aesthetics of the particular area where it is put.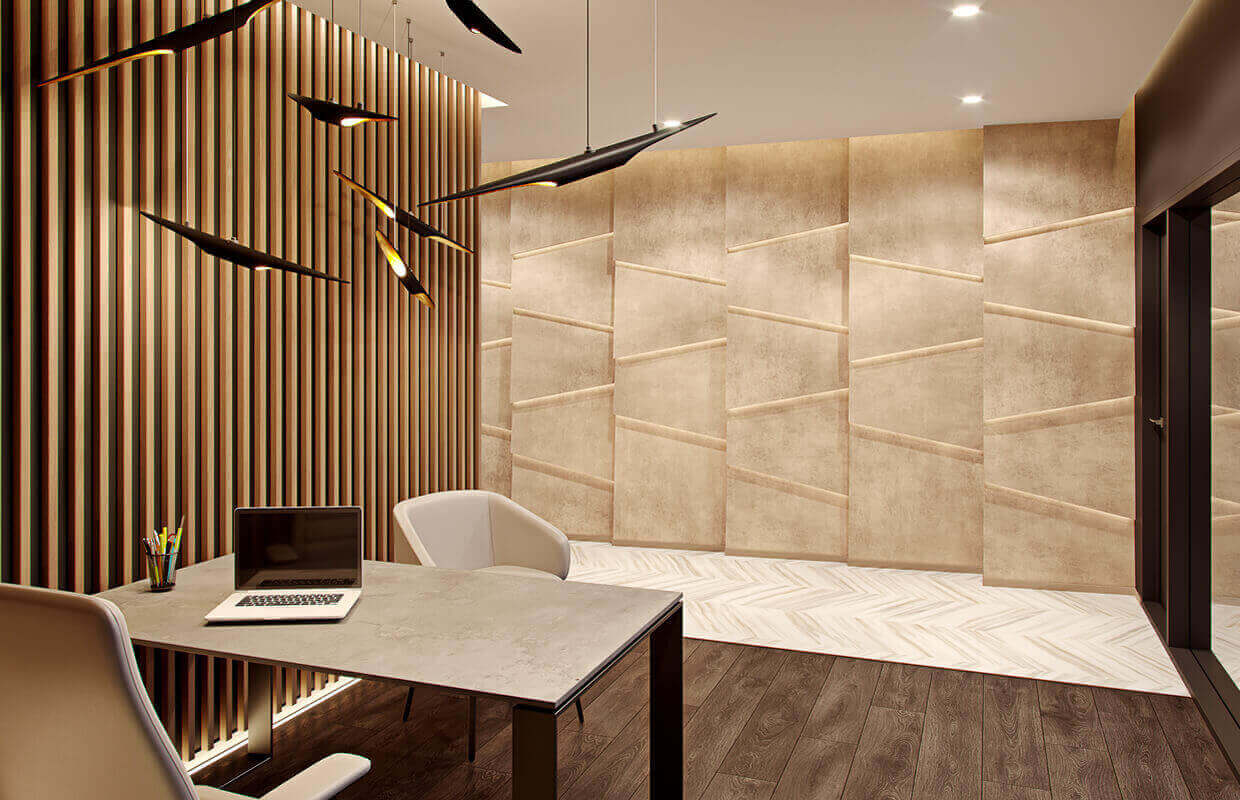 source: comelite-arch.com
Glass panels are also very common. They can be transparent, to allow light through them, or translucent, to allow some privacy to the area. However, they create a sense of space.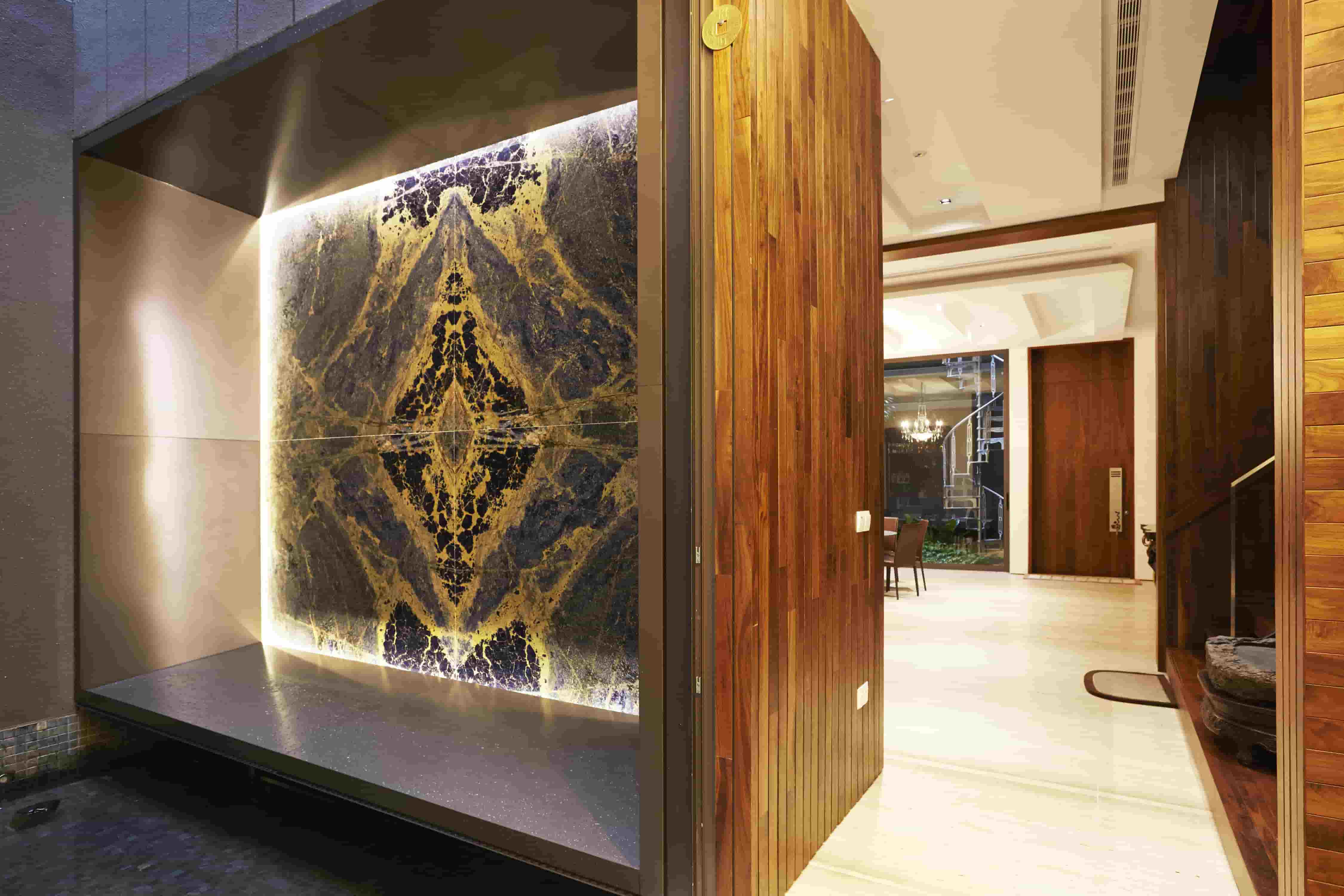 source: homeanddecor.com.sg
Acid-etched and Silkscreen glasses are available in many patterns and color and are very popular. The type of glass used depends on the position where it is placed.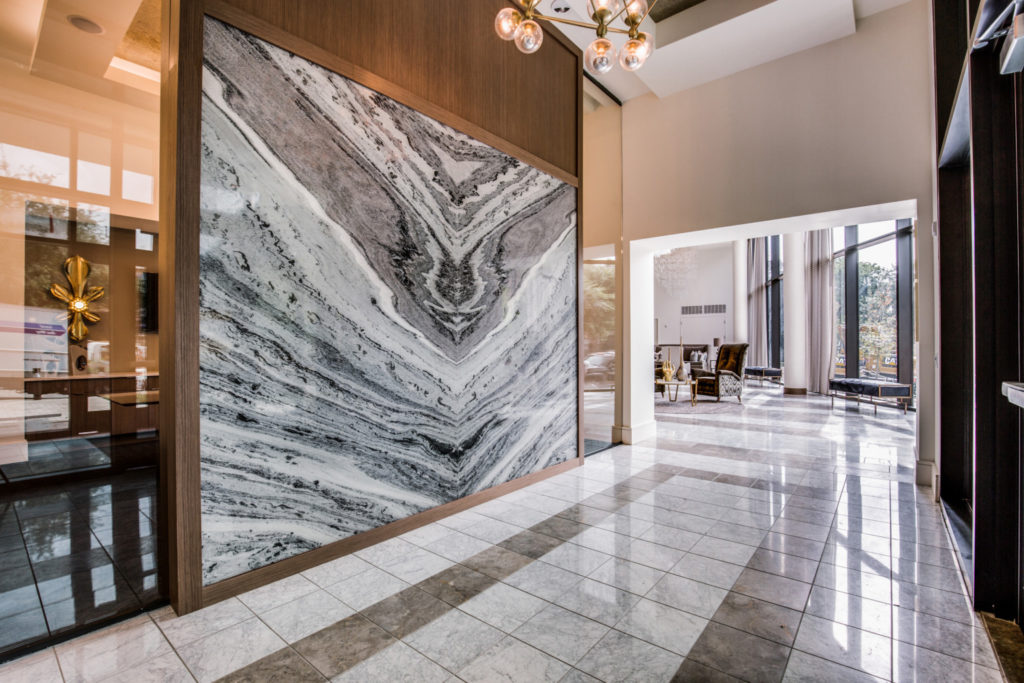 source: fosterconcrete.net
Patterned glasses have decorative designs embossed on them. They are put in places inside the office where both privacy and light are needed.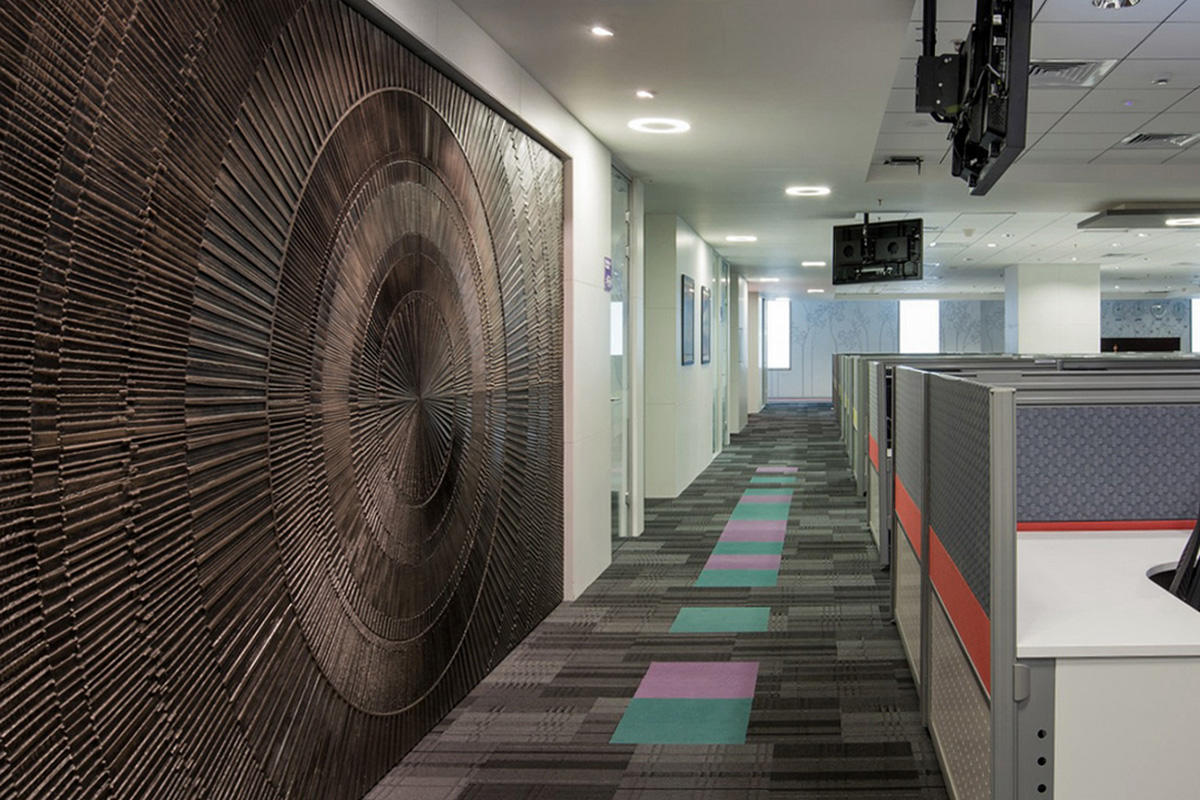 source: forms-surfaces.com
Spandrel glass is put in places to cover up the rugged walls they are available in various hues. Tinted glasses can be another option. Unusual tints give them a glamorous look.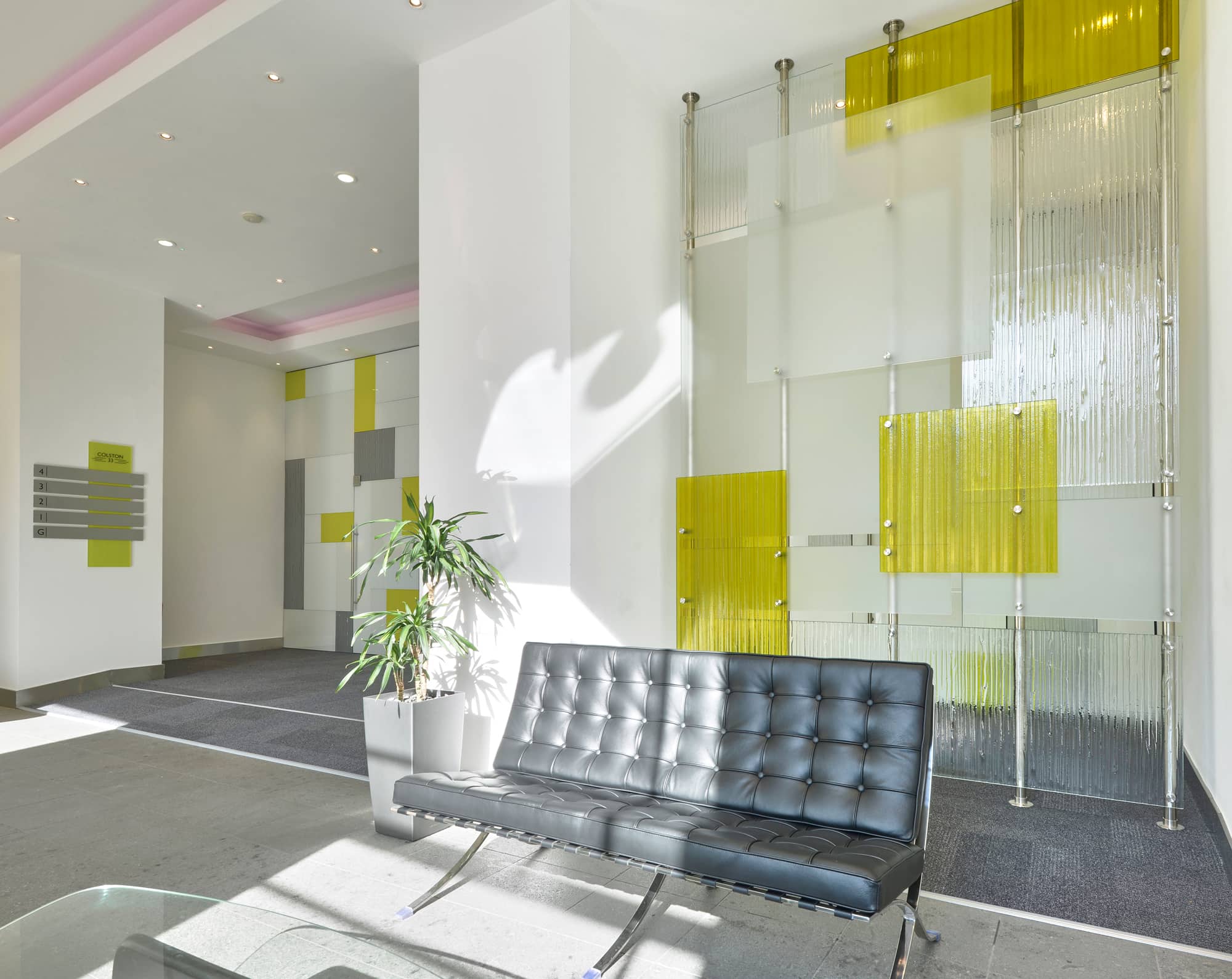 source: floatglassdesign.co.uk
Security glass, as the name suggests, should be used in sensitive areas. These are toughened laminated glass and are to be put in places where there are high footfall and a lot of jostling around.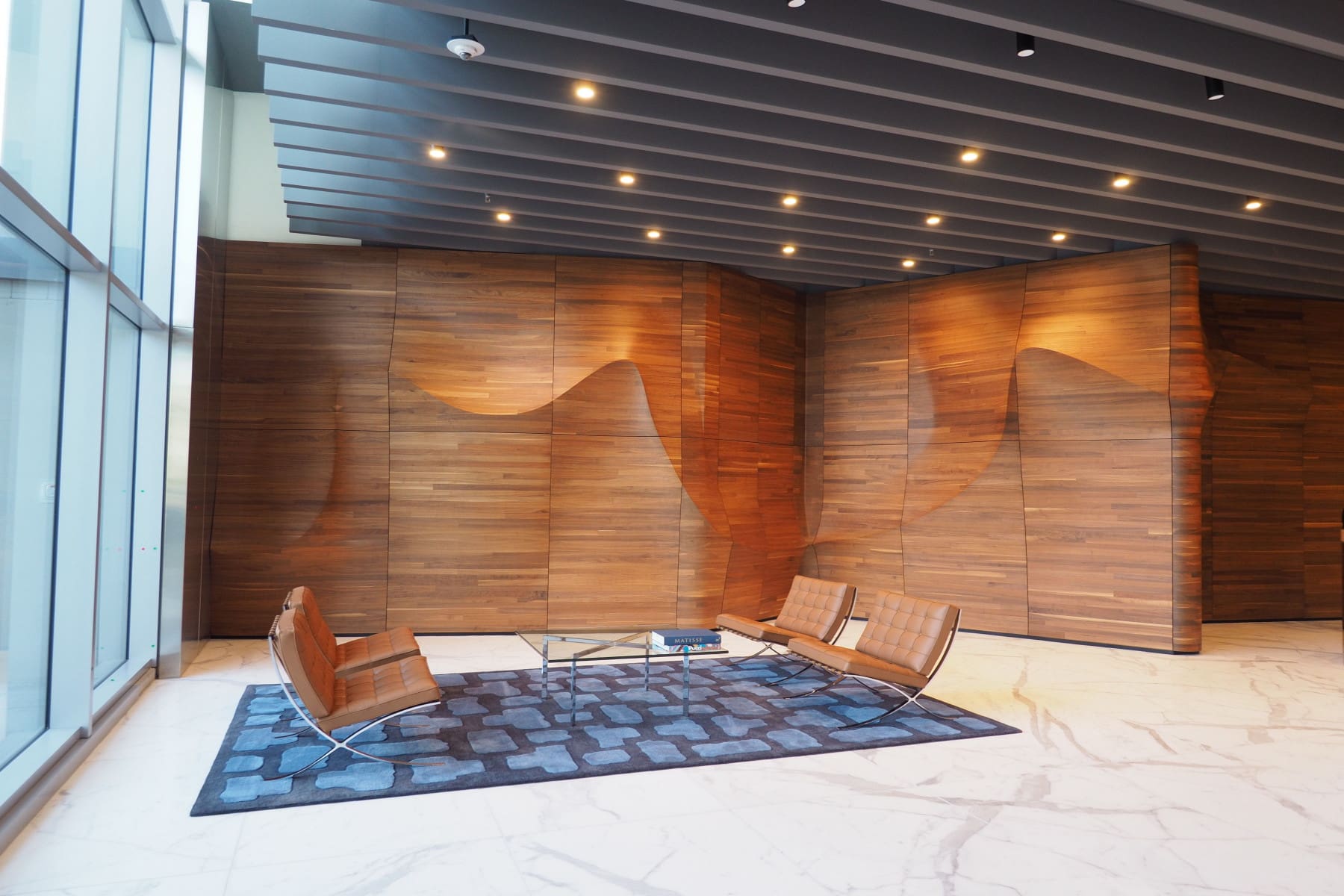 source: montbleau.com
Energy-efficient glass can be placed where sunlight falls directly. It is environment-friendly and reduces the electricity bill.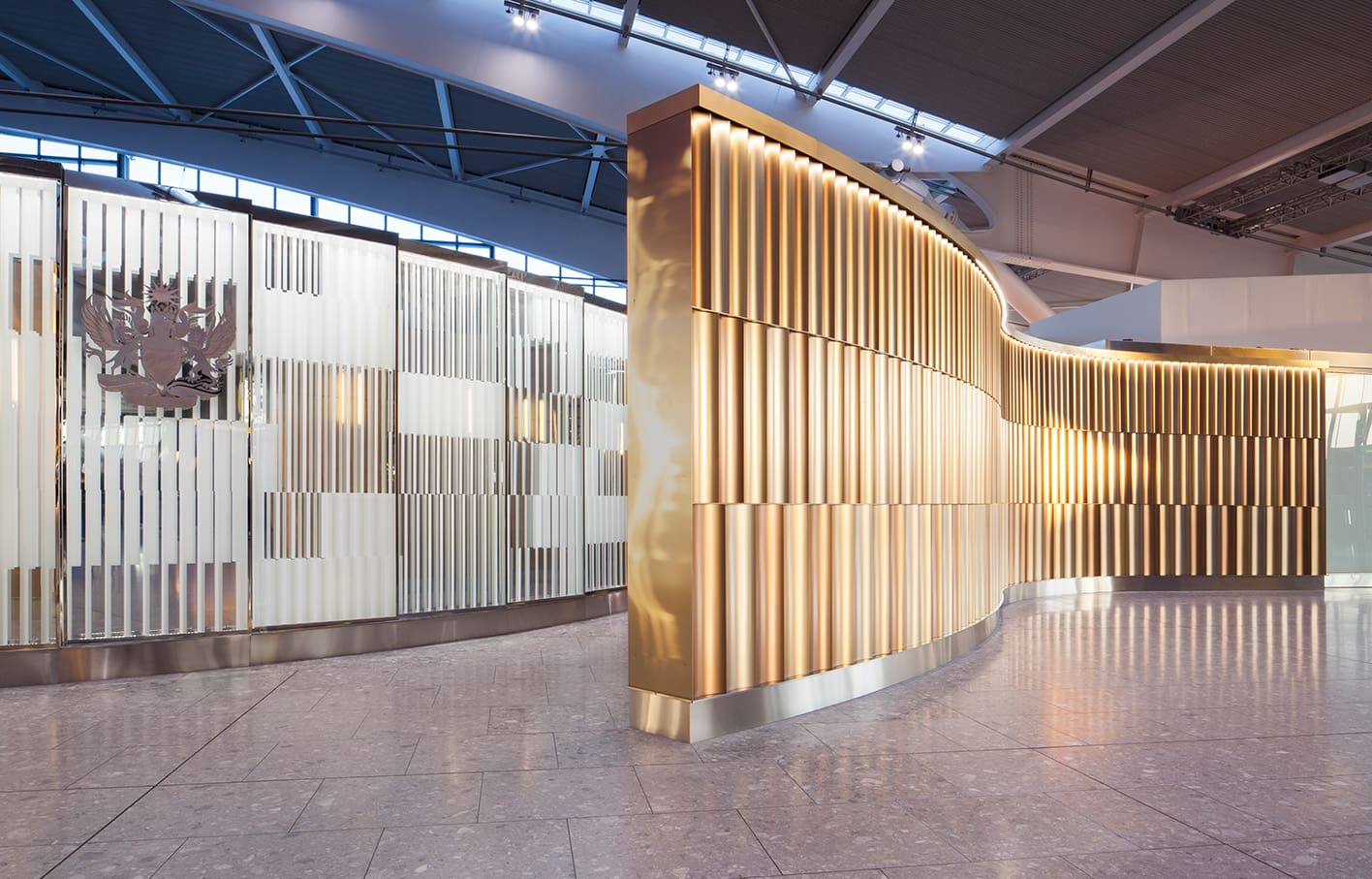 source: aldworthjamesandbond.co.uk
Sometimes the logo or the name of the company has to be incorporated on one of the walls. It has to be prominent yet subtle. Keep that particular wall white. Put some colorful rugs on the floor and horizontal wood panels on the side walls.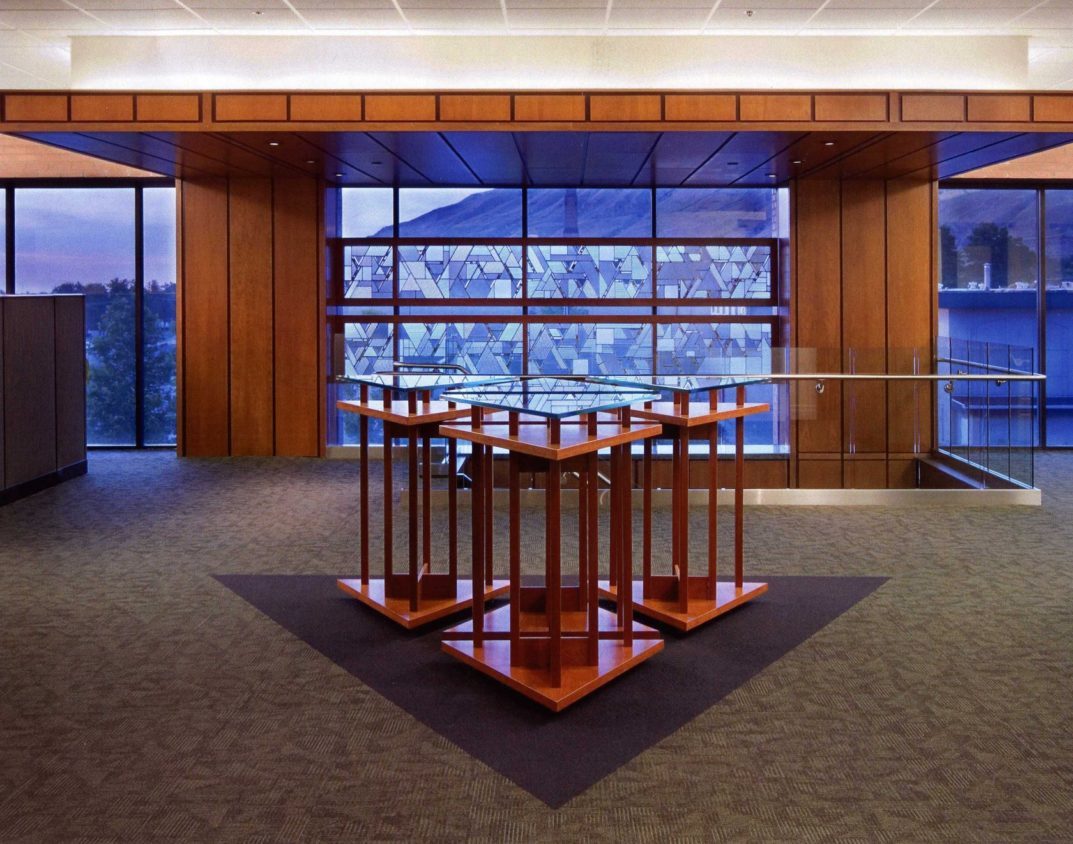 source: pollardarchitects.com
Nature is a stress buster. An environmentally friendly effect can be brought in the office premises by making the accent wall entirely of plants.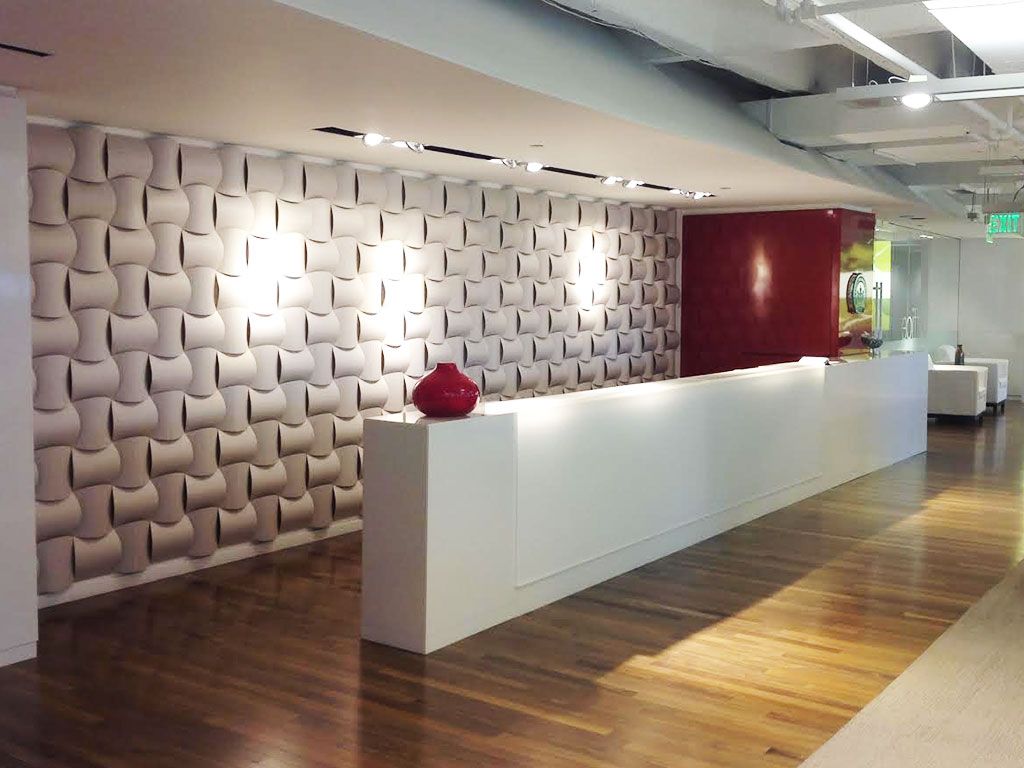 source: pinterest.com
The quotation walls are very suitable for offices. They can be of a variety of pattern and color Basically on glass partition walls the company values can be scripted or some great quotations or proverbs can be inscribed in them.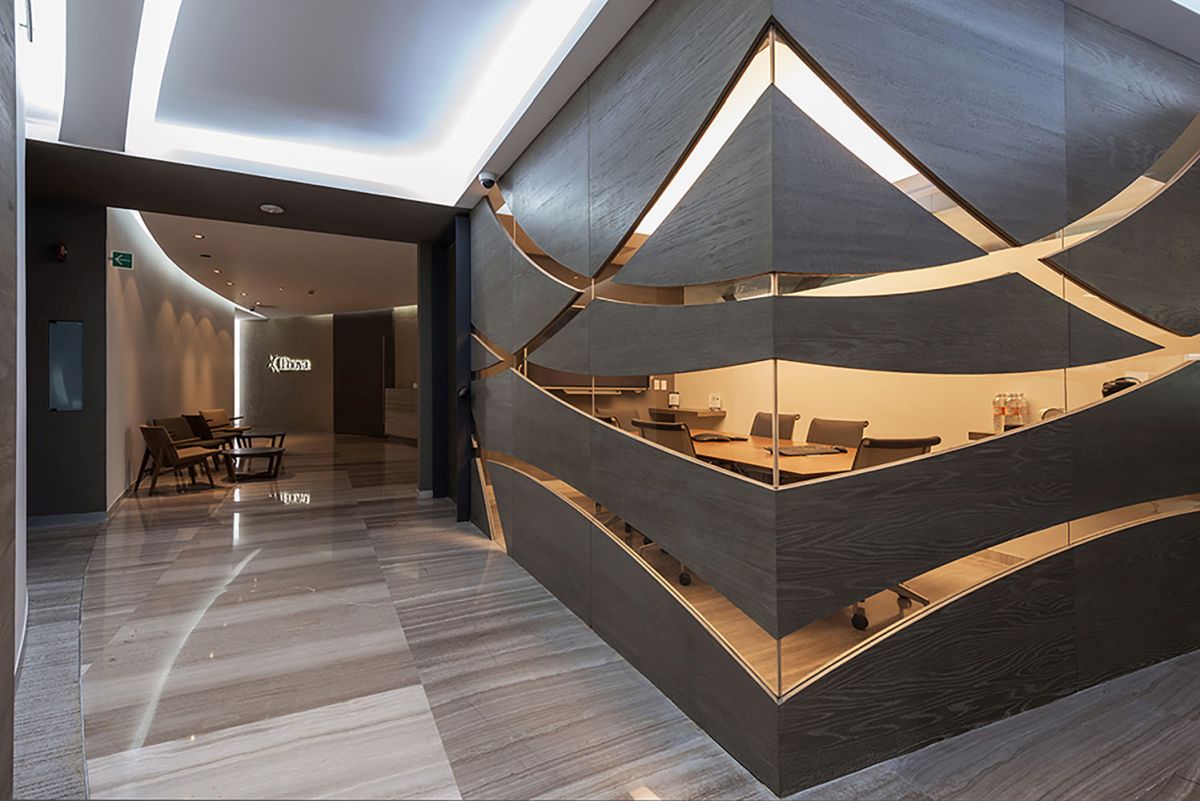 source: homedit.com
Colour coding is also necessary. The right color helps to increase productivity and improve the mental health of the people working there. There should be coordination between the accent wall and the other walls.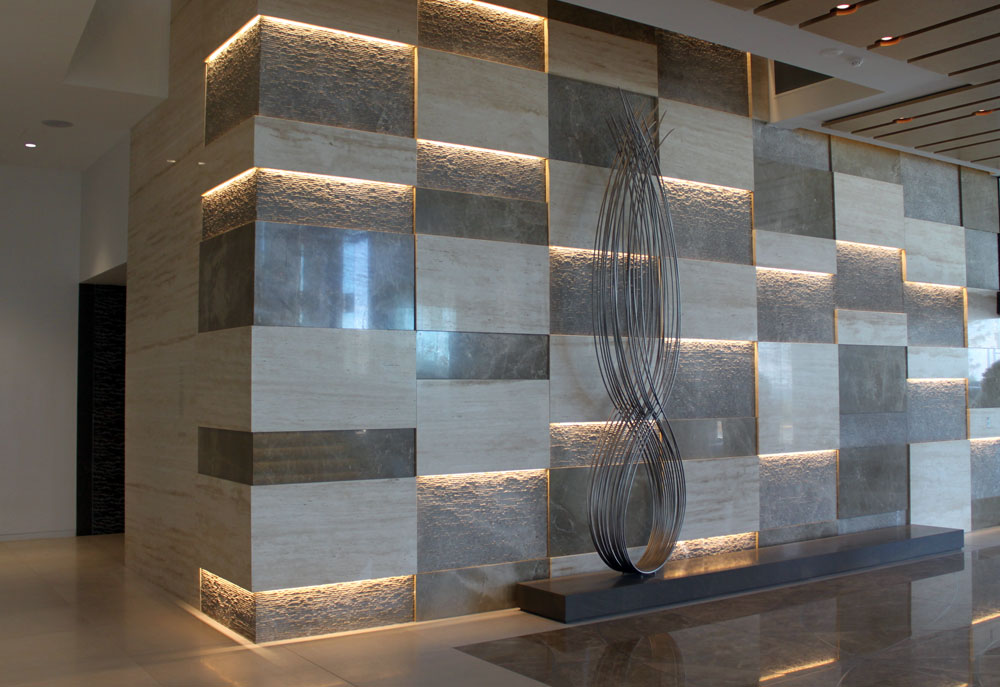 source: tecled.com.au
Green is the predominant color of the lobby while different shades of yellow can be put in a multipurpose room.  The office space should be painted pink or blue. The employer's room should have a professional yet comfortable hue. Burgundy, navy blue, dark green or grey are the best.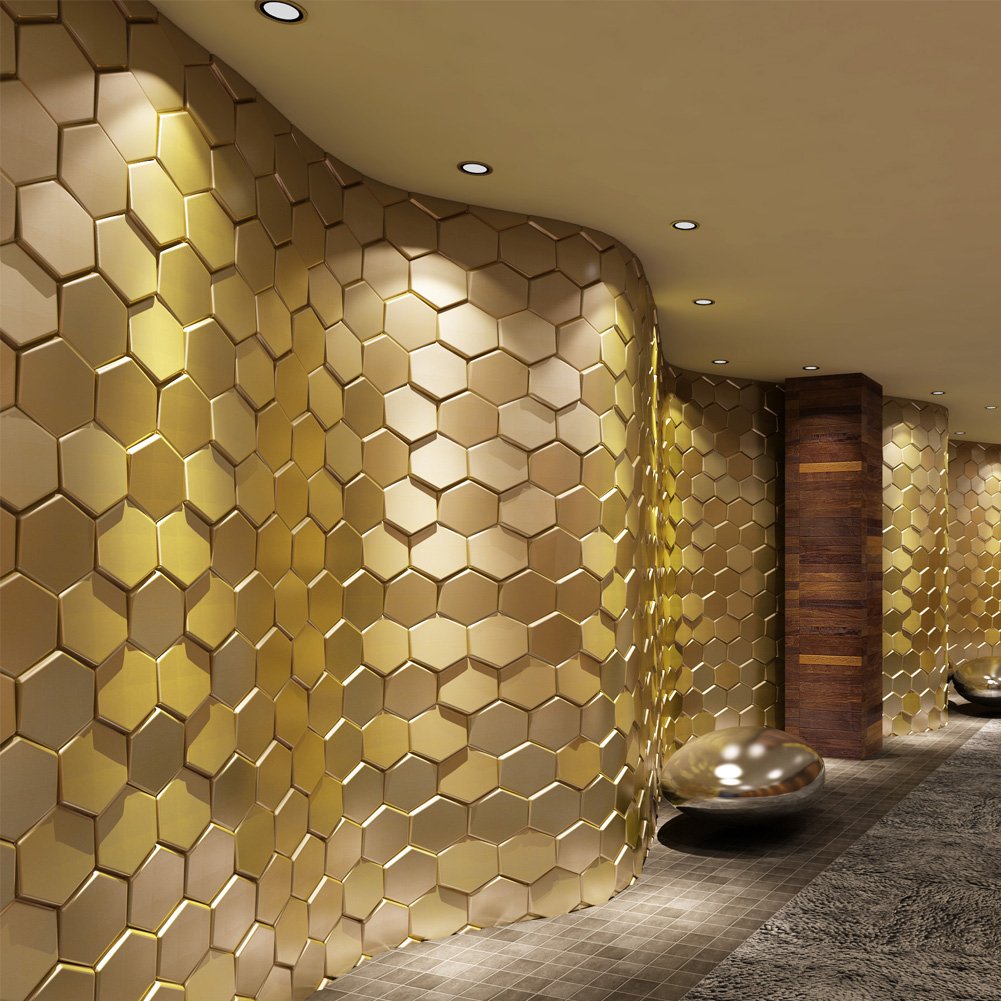 source: pinterest.com
It is very important to synchronize the theme of the accent wall and the color scheme with the nature of the business.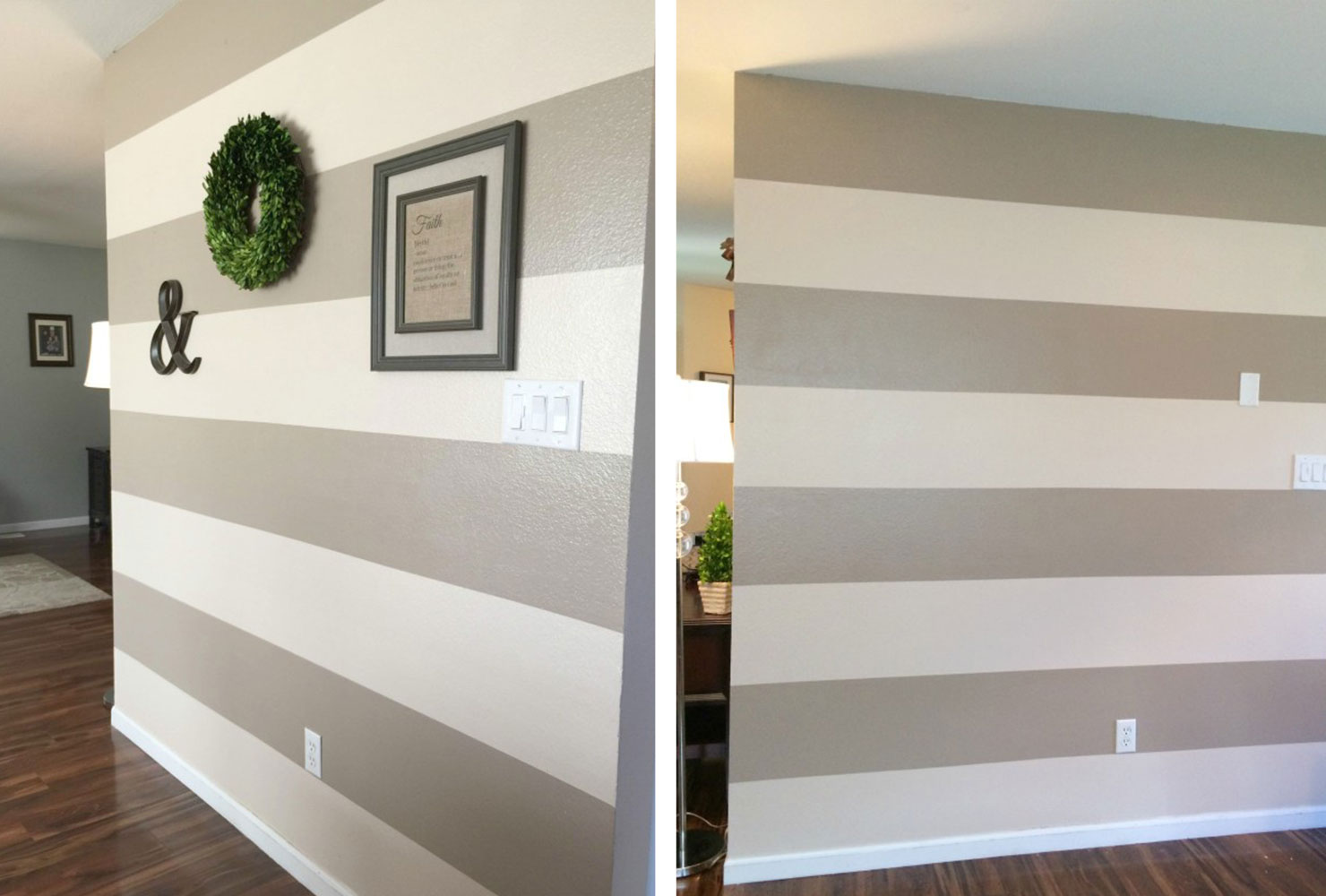 source: shutterfly.com
You may also like to know about  35+ Small Home Offices Design Ideas For Inspiration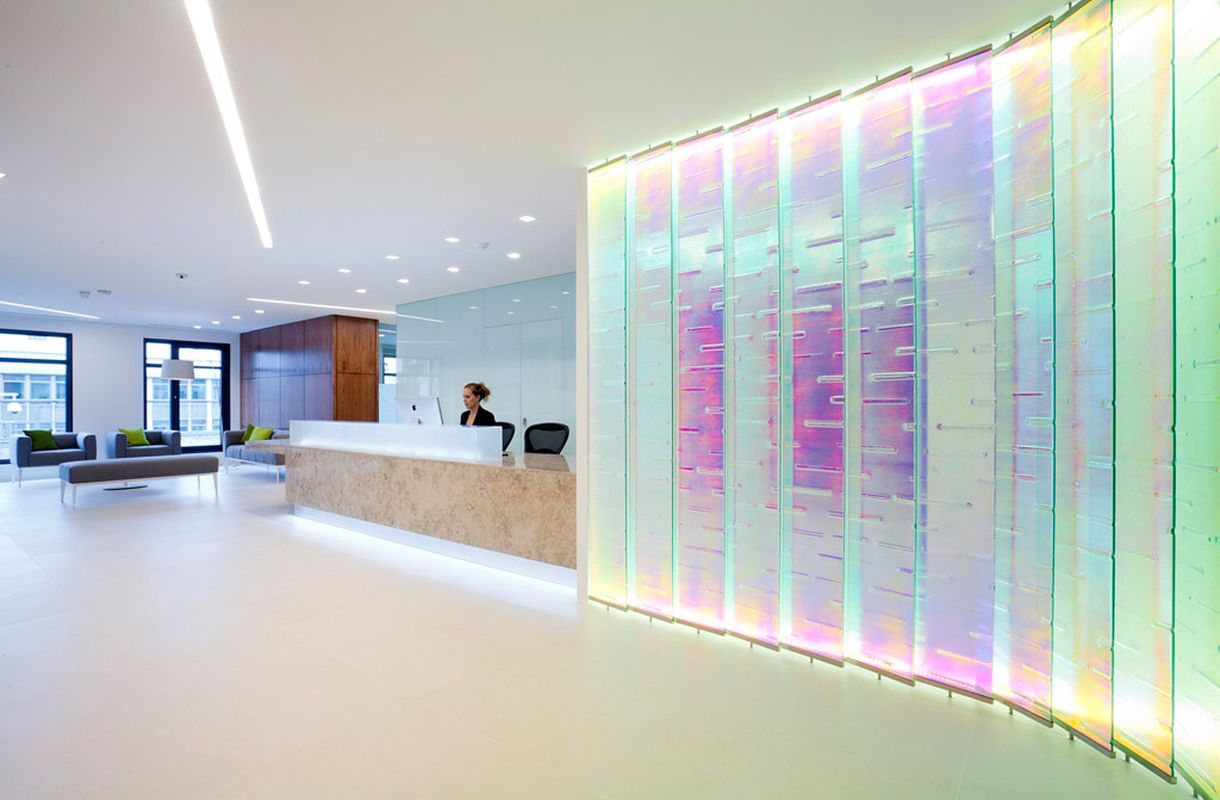 source: pinterest.com
source: aldworthjamesandbond.co.uk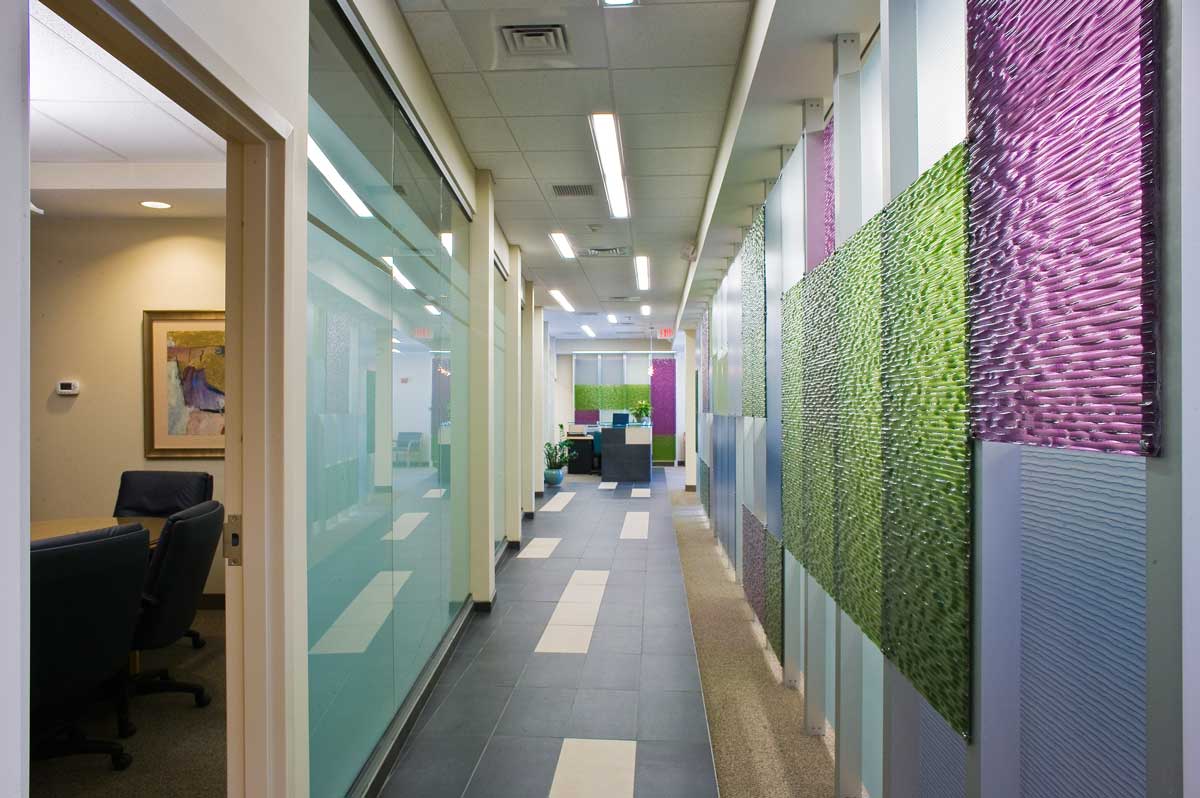 source: vision3architects.com