It is always difficult to find a motivation to get up and start working especially when you have to work from the home office and the workroom where you hardly like to step in. Whether it is the space for working or for something you like such as writing, crafting, reading, etc. it should not lack motivation and should be filled with interesting décor. To make your time more interesting here are creative working room design ideas at The Architecture Designs.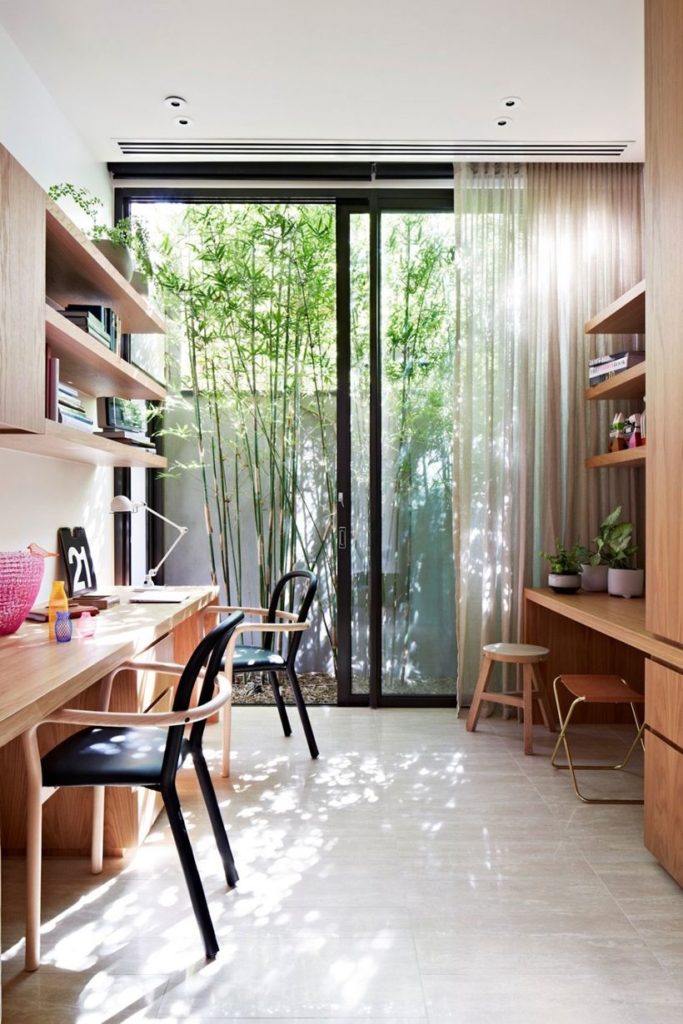 source: pinterest.com
The first and the most important element to keep your workroom fresh and lively is the direct natural light. This will help you keep the space look bright and also inspire you to work because of its natural energy. Incorporate small windows or floor to ceiling windows to keep it all glowing and simple. Pair this with wooden fixtures to keep it neutral and low toned.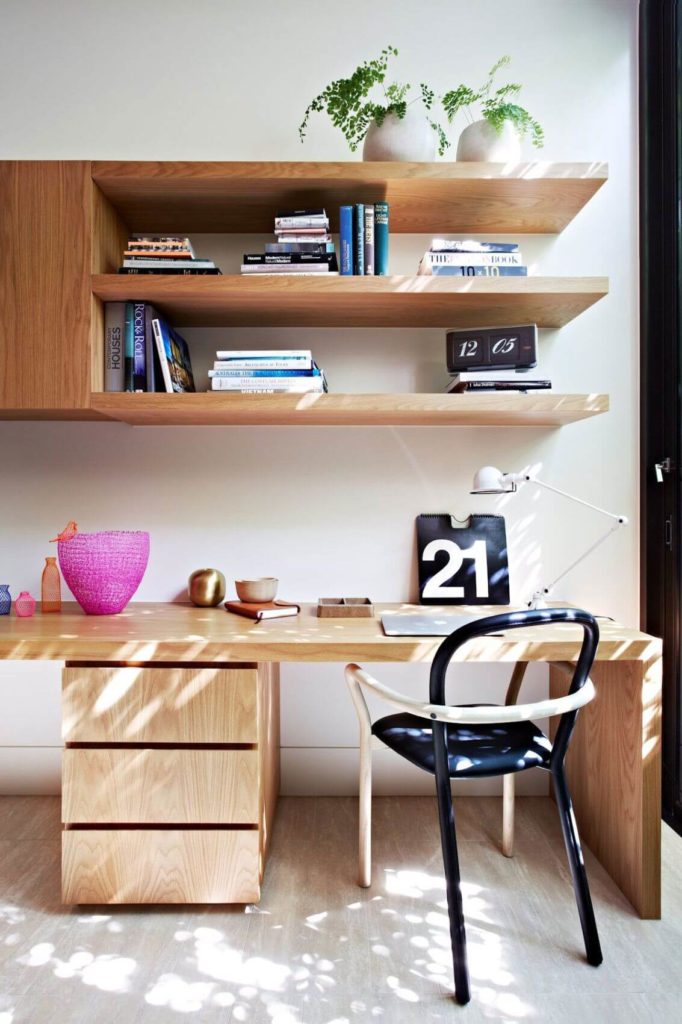 source: pinterest.com
Even if you are going to design the workroom in the office, a great work environment is necessary for motivation and also for comfortable seating. This minimalist workroom has everything one needs in the working space still keeping the minimalist design intact. Making smart use of the available technologies and space can also make a huge difference in the décor.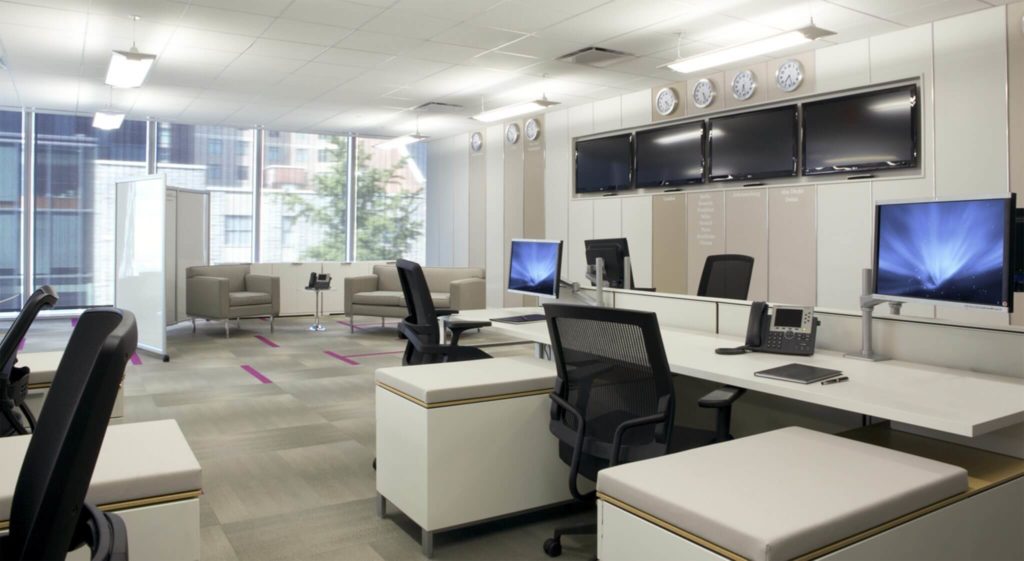 source: sharpsoftco.com
A bright and welcoming color can totally invigorate your working mind. The welcoming and vibrant colors can take you out of the feeling of being repelled because of the boring work environment. Add sunshine yellow at the working desk that can eradicate your Monday morning blues.
source: home-designing.com
An all-black workroom can make it look ultra-stylish and chic and when given a break to the monotony by the wooden finish and a pop of bright color like orange, this place will be heaven. The small and sleek workroom has everything from comfy seating to the decorative wall to stylish storage not wanting you to leave the place ever.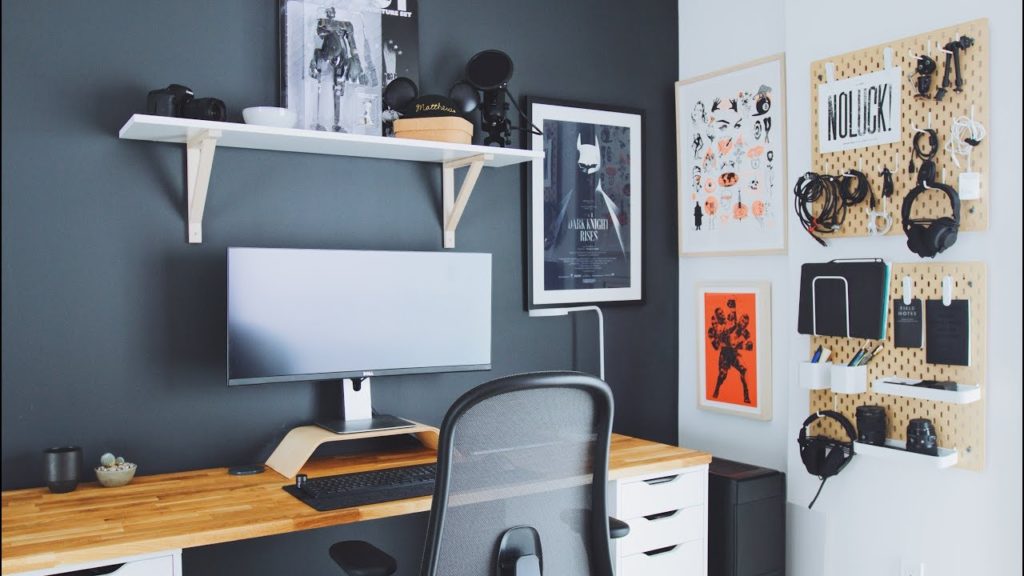 source: youtube.com
If you think that an office décor means desk, chairs, and computers then you have to reconsider your thoughts. Go for all white color of the room with wall mounted bright lights and give a pop of royal blue color to the desks. Make the place livelier by hanging small plants to the sides and ceiling. Keep it bright and glow by allowing natural light from floor to ceiling windows.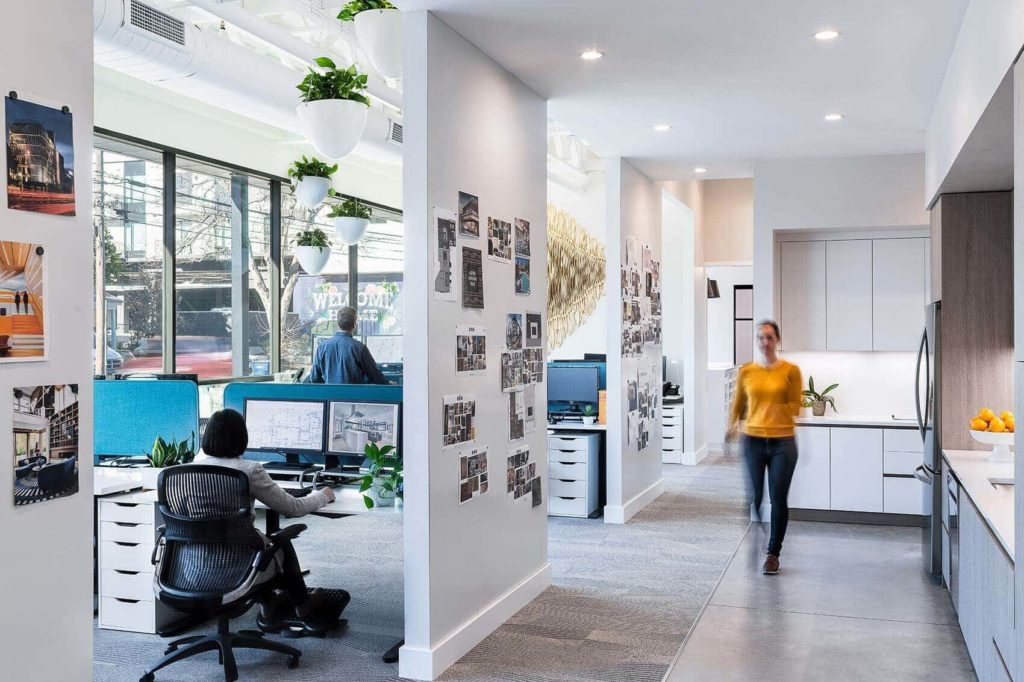 source: officelovin.com
Define the workplace with wood and you will never go wrong with the décor. It provides a textured backdrop to the otherwise minimal décor and gives a break to the monochromatic all-white hue of the place. Make this place feel bigger and brighter by allowing natural lights and keeping the furniture as minimal as possible.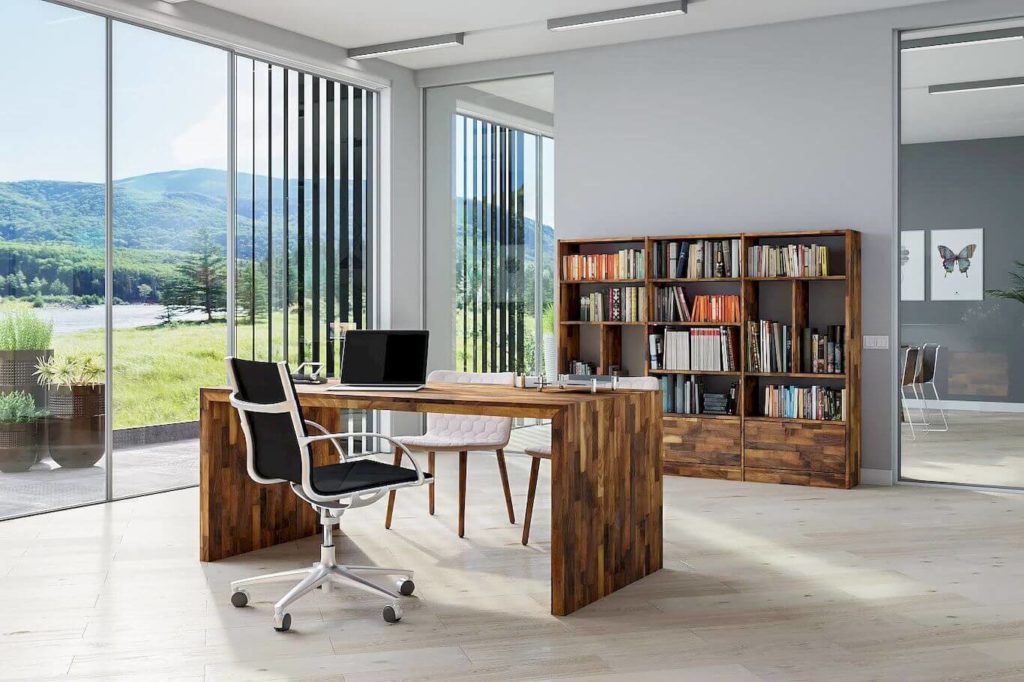 source: owexx.com
Let your workplace reflect your unique personality and make the place vibrant to inspire you. Don't be afraid to go all out and bring some statements to the place that makes it look more energizing and vibrant. You can add colorful paintings or add other pieces of art to the simple white room. Even if you are jumbling with numbers all day long, don't be afraid to give the place an artistic touch.
source: pinterest.com
There is nothing more refreshing and inspiring than going green with your décor. Breathe some life into space and stay connected to nature with the help of this décor. Balance your work life with nature and make it clean, ergonomic, and comfortable. This décor will give you a much-needed break from the work atmosphere and get refreshed from time to time.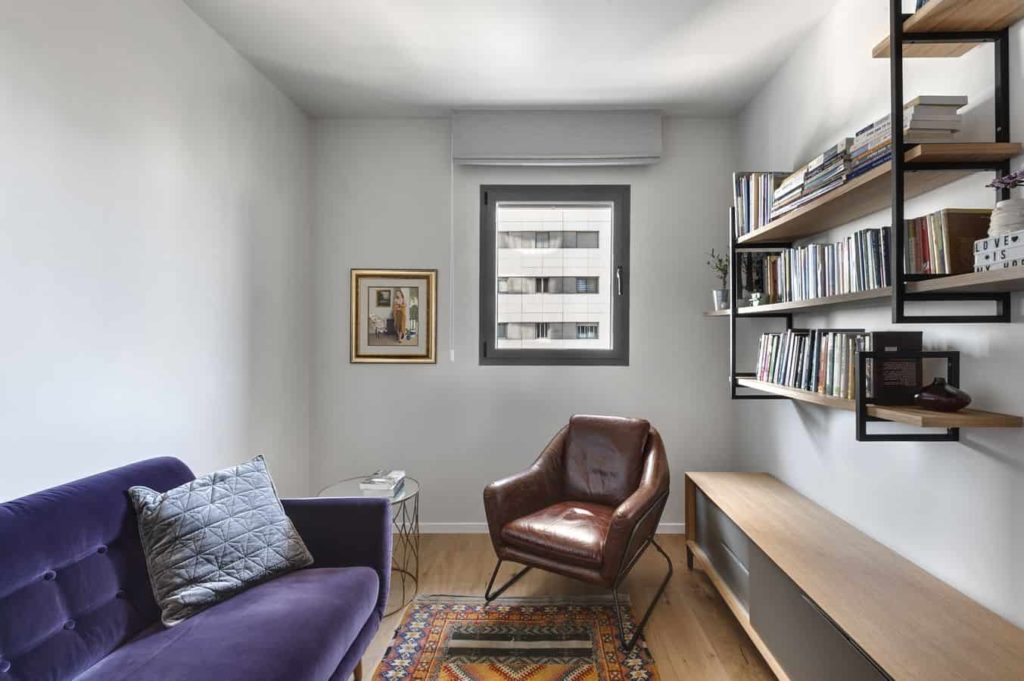 source: halel.co.il
Like the other décor of the place, the workroom also needs to be elevated with the addition of a statement piece. You can achieve this with any addition but playing with the light will make it classy and stylish. Add artistic lights to the workroom and make it stand out of the other décor.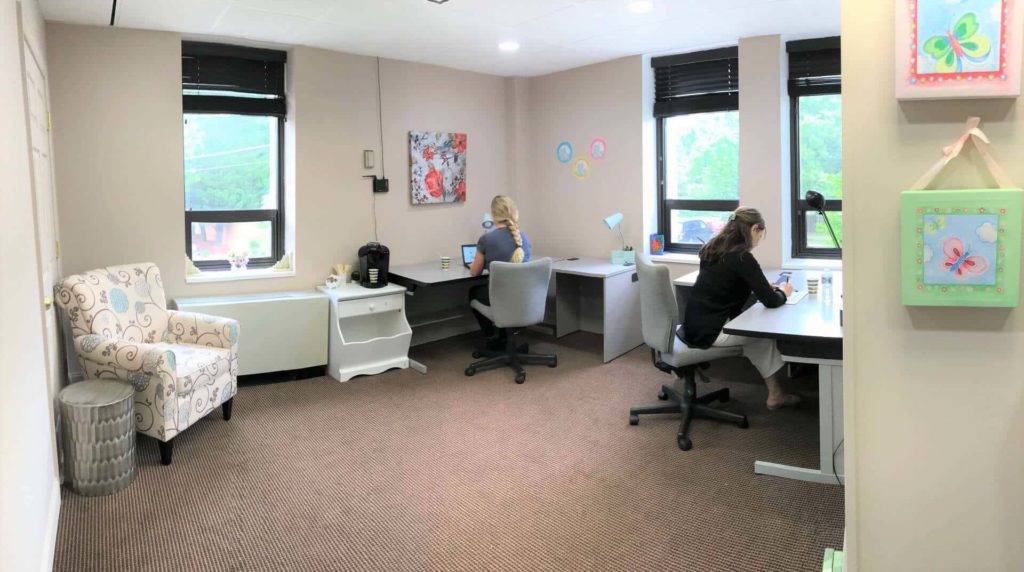 source: nebula.wsimg.com
Lastly, let the place be comfortable enough to keep the conversation flowing. Irrespective of the nature of the work, it is important to have some time of leisure and communicate with fellow workers. This can be made possible by going for an open floor plan of the workroom or by adding a place that can boost the interest by letting the conversation flow freely.       
source: halel.co.il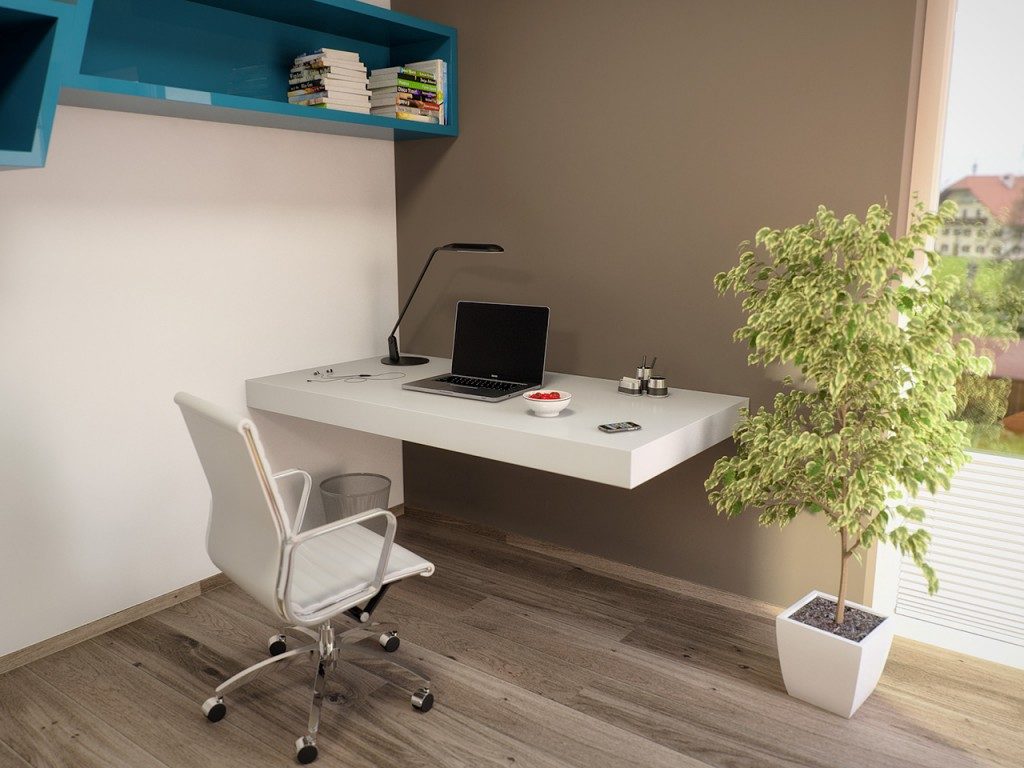 source: vizpark.com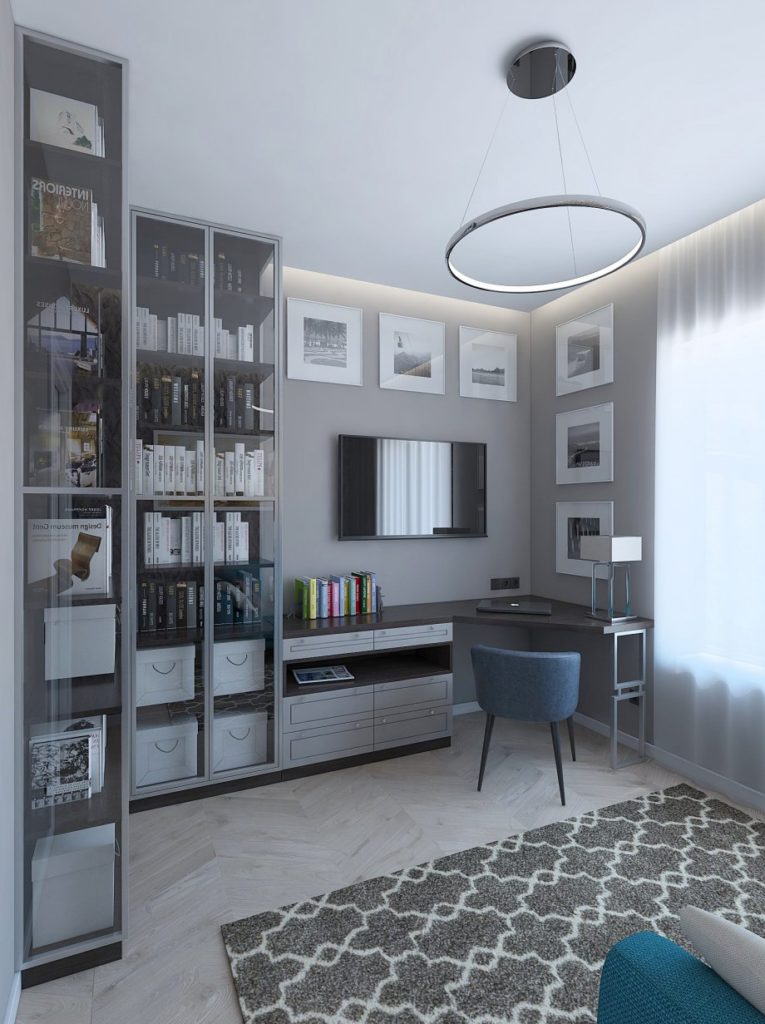 source: cgstudio.com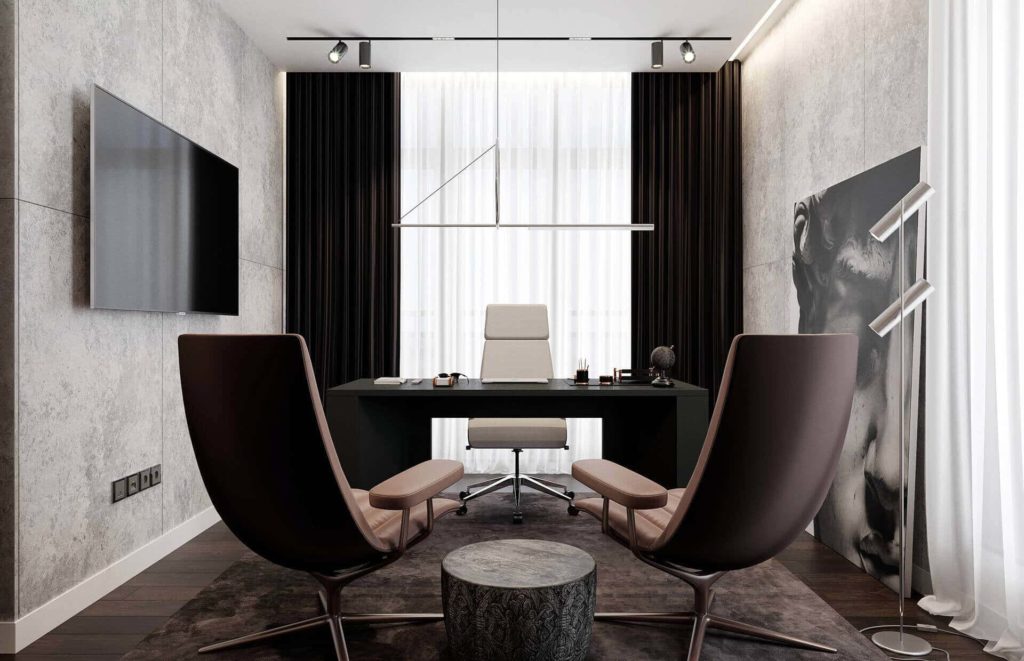 source: artstation.com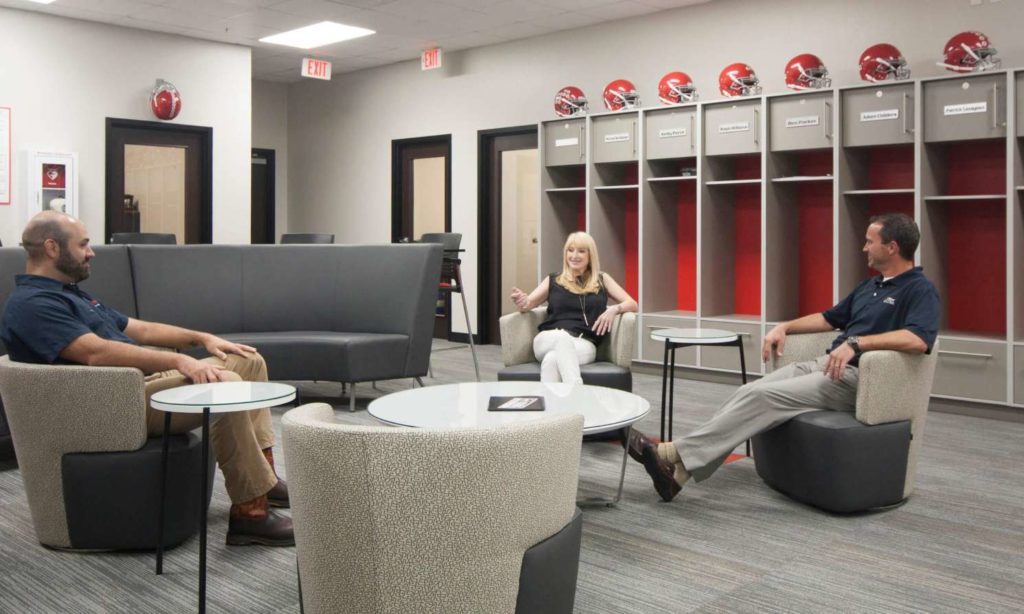 source: pinterest.com