To complete the Bedroom walls by giving them a significant tone, you can use many readily available materials, sometimes just a marker! You must know that your empty wall is just waiting for you to make it original. It is waiting to be admired by your family and by all your friends who will probably be inspired. But it doesn't have to be expensive. If you know how to write, cut, and paste, you can make your bedroom shiny as new; even without changing the sturdiest bed frame, you have always loved from your childhood.
We hope with a little effort and money the following one of the ideas will answer the question you are finding: "How can I decorate my bedroom wall for cheap?"
With a few materials and investments, you can carry out very nice proposals that only need imagination and the desire to create. We give you some ideas on how to decorate my bedroom wall for cheap at The Architecture Designs.
Decorate with Vinyl or Tape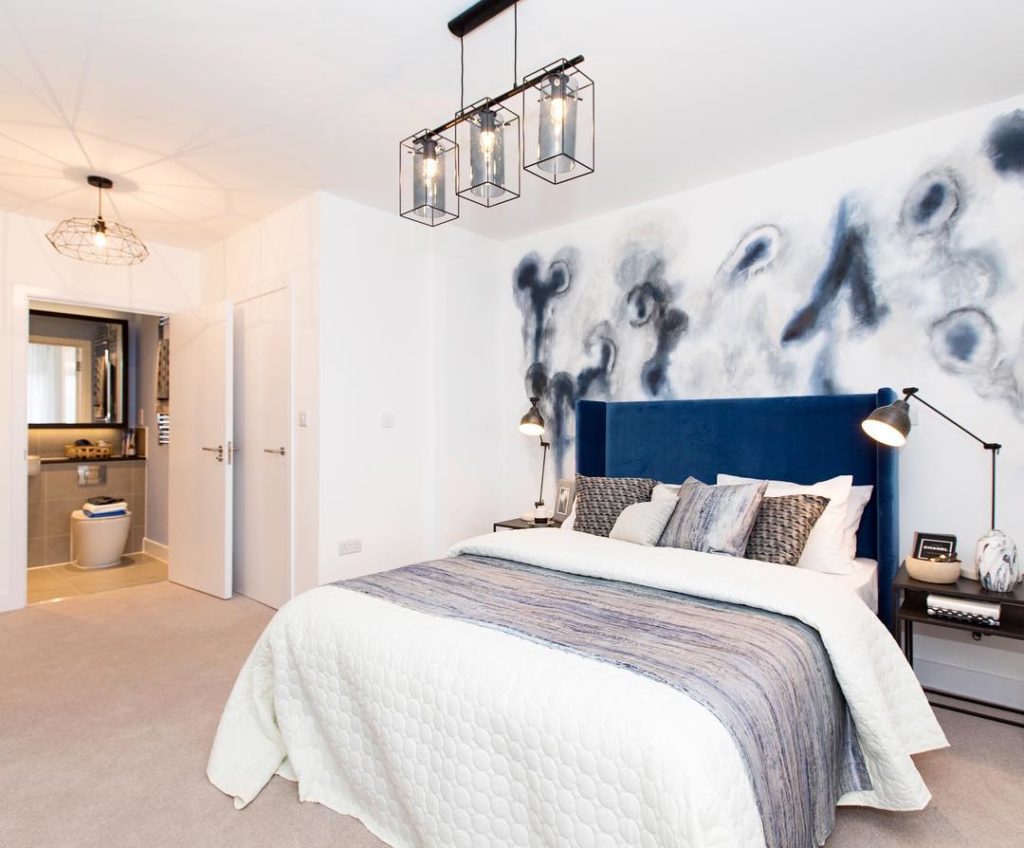 source: hill.co.uk
You can decorate with colored vinyl or ribbons if you prefer to give it a more original and fun touch. This will quickly change the look of your walls, without emptying your wallet. There is vinyl already bought with shapes or phrases, but you can also create them with painter's tape or insulation.
You can choose geometric shapes, such as circles or triangles. Distribute them throughout your wall or create designs that encompass the entire space. Let your imagination run wild!
Add Color to Your Walls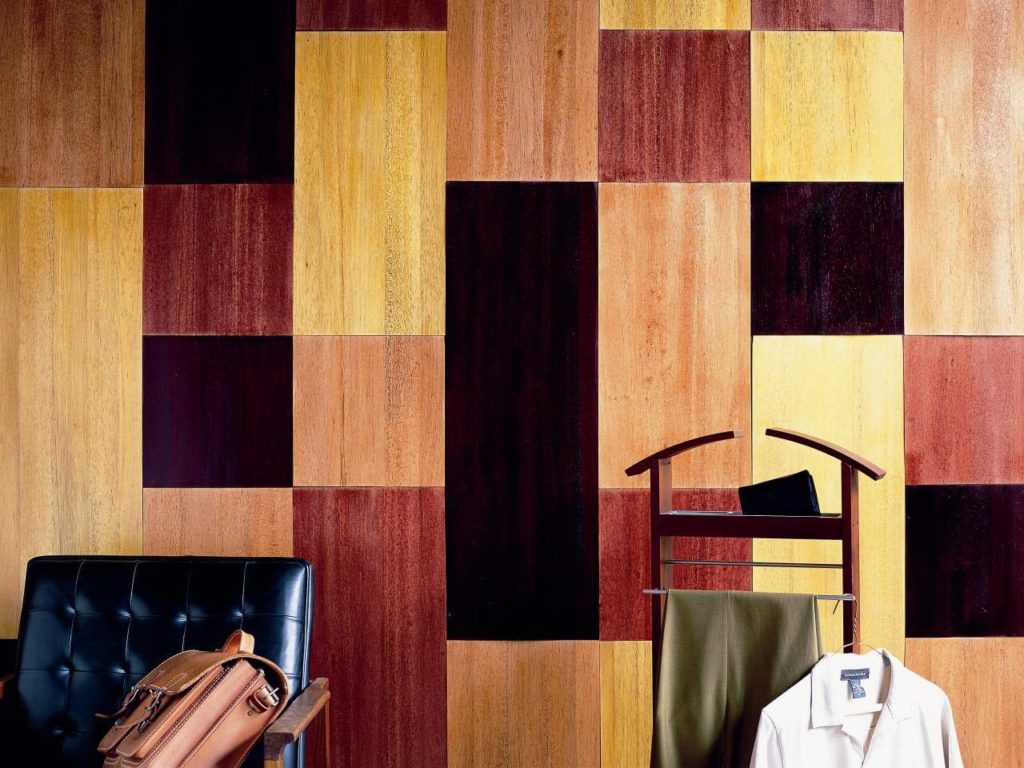 source: hgtv.com
The fastest and cheapest way to add color and personality to space is through painting. Although white is the most used color to generate amplitude, you can opt for light colors to give the same effect with a more original tone.
When it comes to placing the painting, look for fundamental ways to have that unique design. You can create a focal wall to direct your gaze there and not overload your room.
Innovate with paint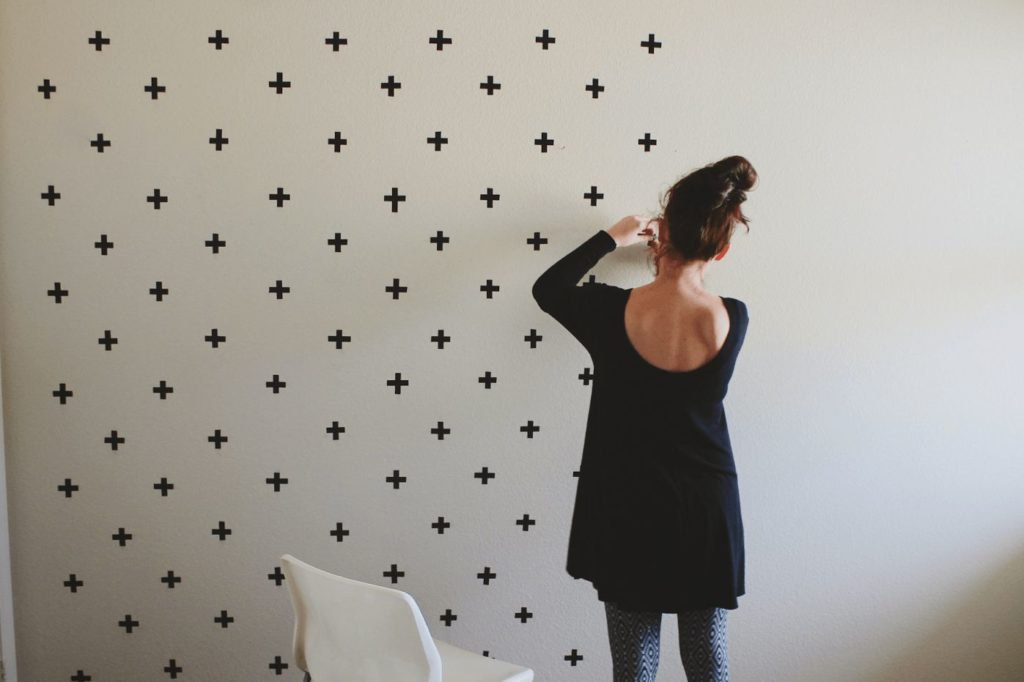 source: thespruce.com
You can also choose to add paint more independently, painting only part of your walls. It is a very fashionable resource lately, and that adds a lot of style to space.
Besides, you don't need to make a perfect line of separation between the two colors. The irregular edges also look great to give a more modern and unique look to space.
Create a Whiteboard Wall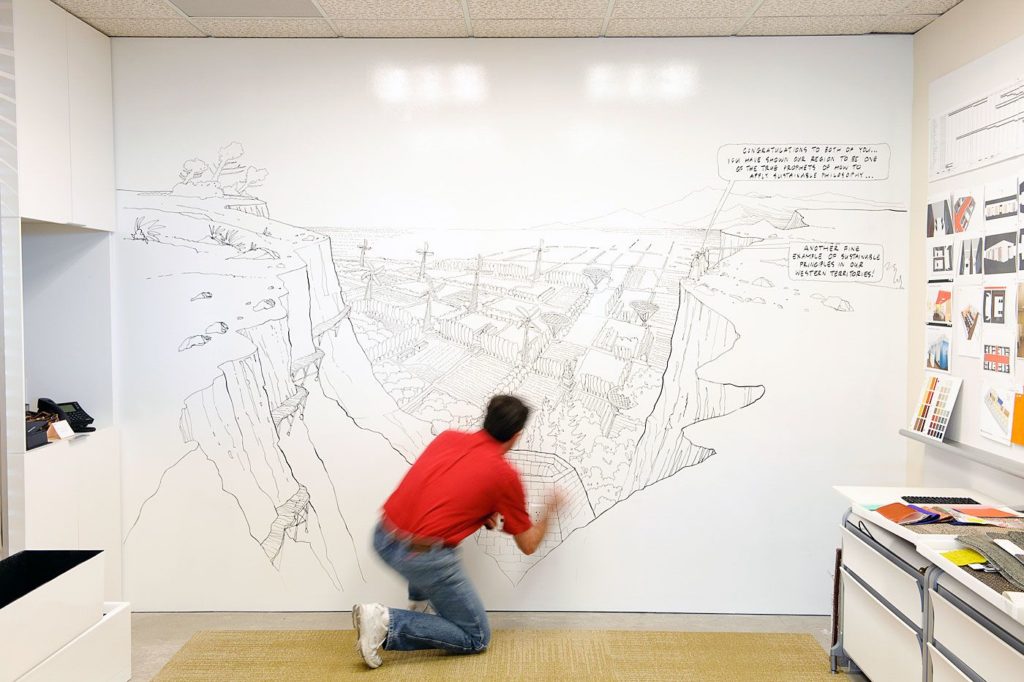 source: pinterest.com
With special slate paint, you can create a wall that will look great and give your space a modern look. It works as a prominent color within the decoration and as a space for creativity, which you can change as many times as you want.
Choose to paint an entire wall, just a portion or geometric shapes to create a decorative and functional element.
Decorate a Wall with Footprints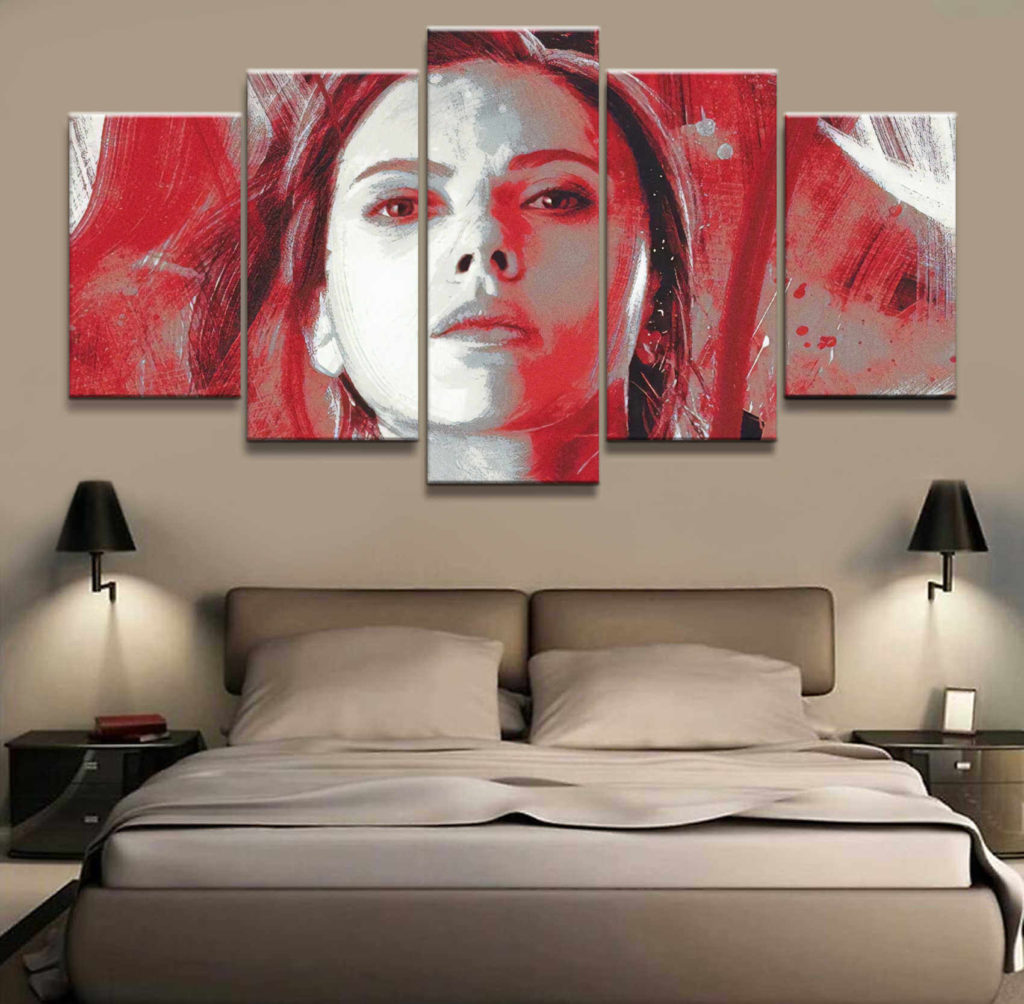 source: aliexpress.com
Nothing is more comfortable than getting your index finger dirty and cleaning it on the wall you want to decorate following your imagination. How to do? Very simple, following these steps.
To work comfortably, wear a short-sleeved shirt. Pour the tempera color into a plastic saucer, dip the index, and make the first sign on the wall to test. You will notice that the stretch will be more durable where you have placed your fingertip and weaker where you have made your finger run away.
At that point, let your imagination run free, and you will see many articulated and amusing shapes born on your wall that will simulate a work of art.
Put Up Posters of Any Theme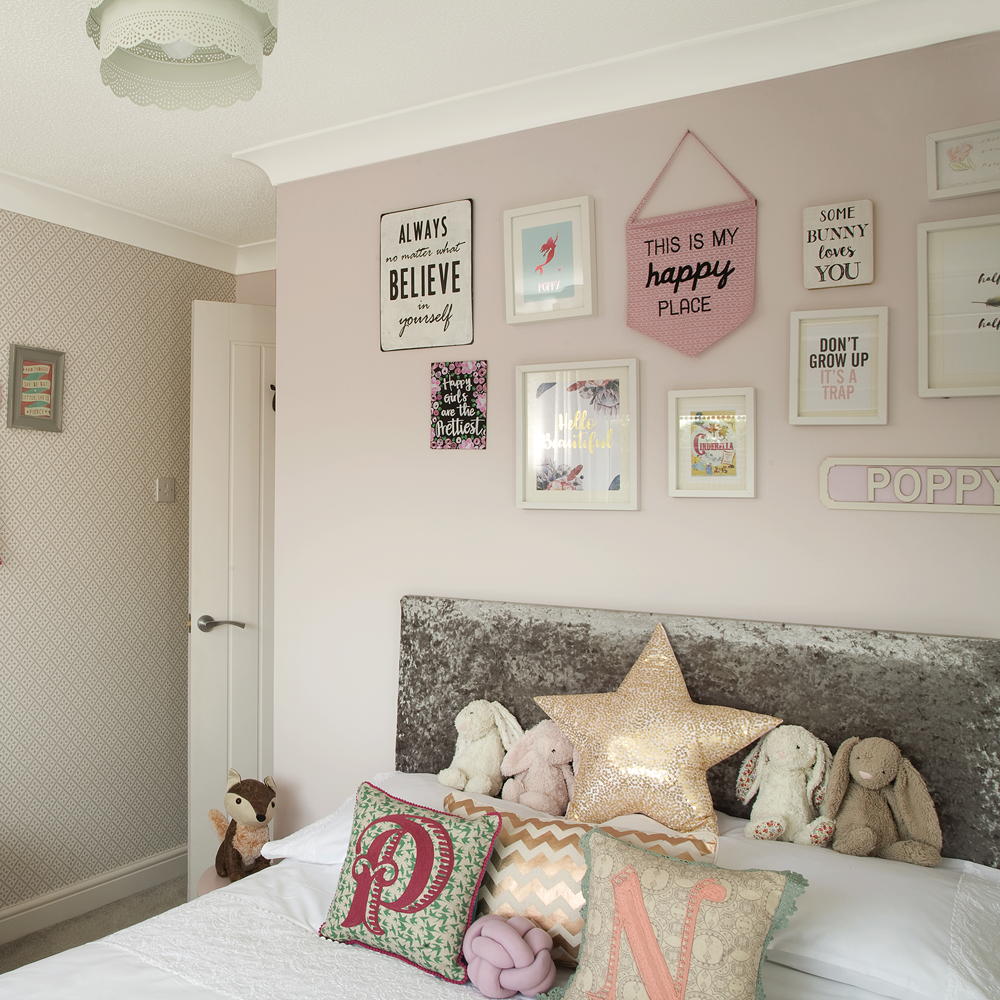 source: ksassets.timeincuk.net
You don't need to spend a lot of money on paintings to decorate the walls. There is always the option to buy sheets or print any image you like with good quality. For traveling souls, the original idea is to resort to world maps.
Let the Wall Be Your Album
Photographs are the ideal allies for youth rooms. It can be glued to the wall creating shapes (such as hearts or circles) or hung from one or more threads with clips.
Using Personal Items as Decoration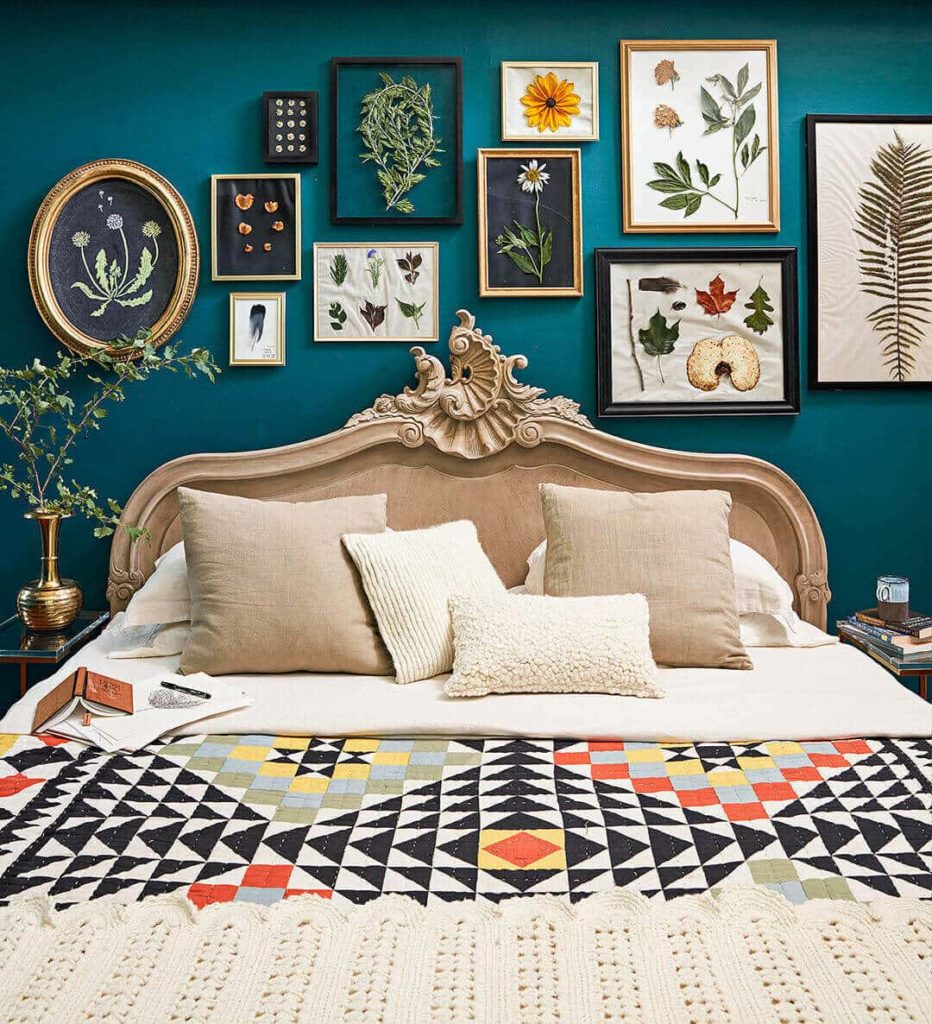 source: meredithcorp.io
Hats, scarves, necklaces … all that sometimes you do not know where to keep, can be converted into an improvised decoration. You have to hang them on the wall to give it a very personal touch.
The decoration of a bedroom wall offers many possibilities due to the diversity of styles, furniture, and accessories. Although it may seem that decorating a wall to taste can be somewhat expensive, in reality, it is not. All you need is ideas, creativity, and a little help, which you will hopefully get from us!