Whether you're remodeling your home, adding another level, or just looking for some extra curb appeal, having a plan is a must. And developing a successful plan requires you to know the style of your house. Learning the important details will also allow you to gain a greater appreciation of the way your house was built and designed.
From Cape Cod to Mediterranean-style houses, each architectural style is unique. This brief guide is designed to understand and identify the different styles of houses. Once you know the many variations within the variety of designs, you are better equipped to make decisions about home designing. 
If you are looking for more details, architecture guides at your local library or bookstores can be quite useful. If you are planning for an exterior makeover, using the original style of your house as a starting point is generally the best technique. When done right, mixing these house styles can energize a design and instantly increase the curb appeal of your house.
Here The Architecture Designs explore a list of 7 different types of home architecture you must know.
Country French Style Homes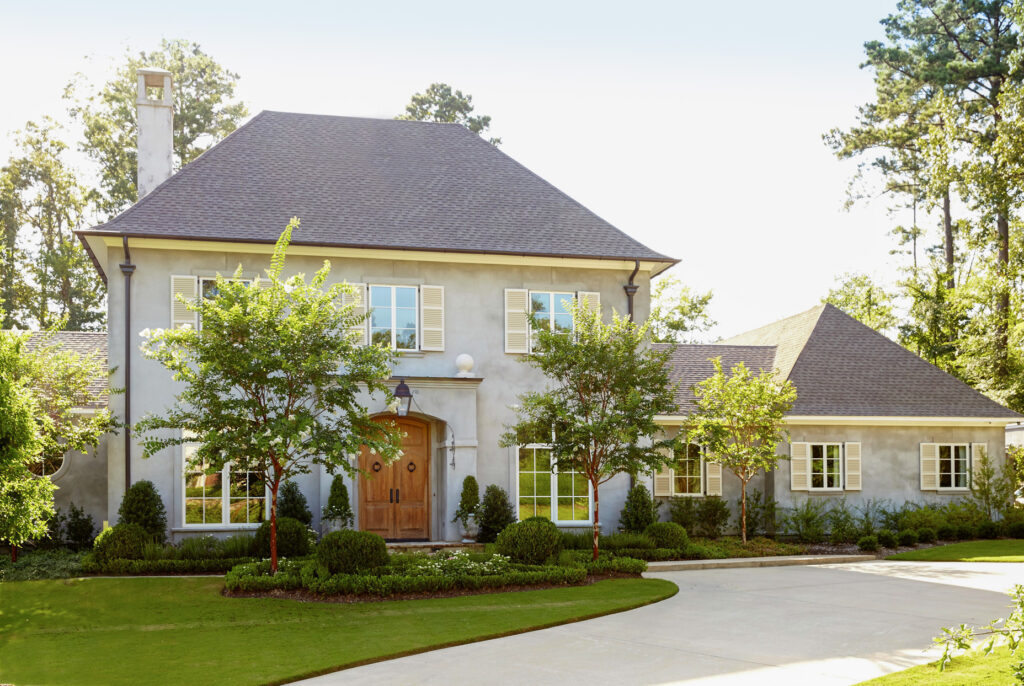 source: static.onecms.io
It may come as a surprise to you but one of the most popular house styles in the United States is inspired by French-style homes. Here, Country French-style homes date back to the 18th century. As France occupied much of eastern North America during the 18th century, you can still see their settlements scattered along the principal waterways, such as the Mississippi valleys, Great Lakes, and St. Lawrence. After President Thomas Jefferson purchased Louisiana in 1803, French building traditions started to disappear, but the French style remained popular in New Orleans and surrounding areas for about fifty years.
Country French homes are generally one story and feature many narrow windows and paired shutters. The houses have either hipped or side-gabled steeply pitched roofs, a half-timbered frame, and stucco walls. Stunning driveways and landscape designs boost the curb appeal of this house design.
Cape Cod Homes
Cape Cod was one of the most popular styles for houses built in the 1930s. Generally featuring a single story, the Cape Cod-style homes often have a steep roofline, multi-pane windows, hardwood flooring, and wood siding. The original cape cod-style homes often boast dormer windows for added space, light, and ventilation as they are fairly small in size. If you're a fan of this house style but in need of more space, an addition to the side or back of your current Cape Cod house plans can be possible. As this house style does not have a finished space upstairs, you can remodel it to fit your needs.
Colonial Style Homes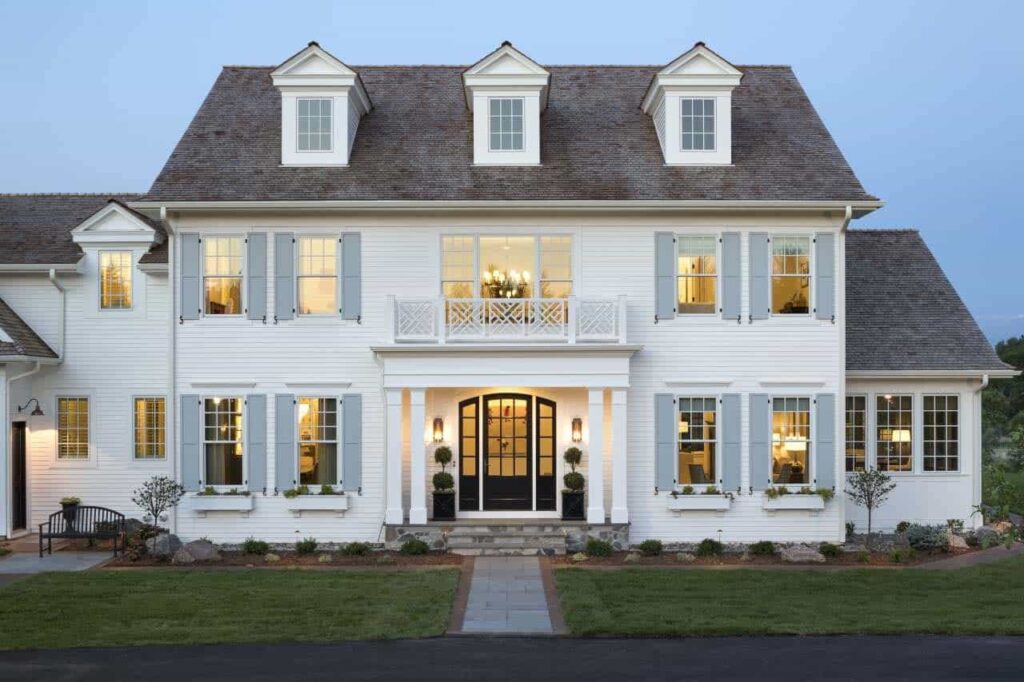 source: pinterest.com
Dating back to the 1870s, the Colonial-style has been one of the most prevalent home styles in the United States. You will notice that, unlike Cape Cod houses, Colonial-style homes usually have two or three stories, with fireplaces, and wood or brick facades. The classic Colonial-style house floor plan features a family room and kitchen on the first floor whereas the bedrooms on the second floor.
If you are planning to remodel your home, it's easy to add on to the back or the side. You may find that a brick façade can be difficult to match, but a reliable and competent home designer can help you find the best siding materials. You can make a smooth exterior transition by finding Colonial-style materials, such as divided-light windows.
Victorian Houses
The Victorian era lasted from 1860 to 1900. During that time, several styles of houses such as Queen Anne-style houses became popular. Typically, houses of the Victorian era were romantic, distinctive, and lavish with details. From the fancy fabrics and patterns to the rich textures and colors, everything about these houses was luxurious. Contemporary Victorian house design holds the traditional characteristics but utilizes modern materials, fabrics, and colors. Traditional and contemporary designs can be combined nicely to bring character to your abode.
Victorian homes generally have a steeply pitched roof, patterned shingles, and a dominant front-facing gable with cutaway bay windows. With a partial or full-width front porch, these houses usually have an asymmetrical façade.
Craftsman Bungalow
source: oldhouseonline.com
Also known as Arts and Crafts-style houses, the craftsman Bungalow was a sought-after style house between 1905 and the 1930s. For those who don't know, it's making a comeback. 
If you don't know what a Craftsman-style house interior looks like, pay close attention to the amount of woodwork. One unique feature of this house style is the large amount of interior woodwork. You will almost always find built-in shelving, intricate wood design seating, and decorative beams within the house.
Whereas the exterior of Craftsman-style houses features low-pitched roofs with wide eave overhangs, decorative beams under gables, exposed roof rafters, tapered square columns framing the porches. Such houses often have unfinished but usable attic space that can offer great remodeling opportunities for a homeowner.
Tudor Style Houses
Aptly named, the Tudor dynasty in England mainly inspired these home designs.  Not surprisingly, this style has a close connection to the architectural characteristics of the early 16th-century. But modern Tudor houses feature renovations and reinventions that are loosely based on the prototypes of the late Medieval English era.
If you are wondering what a Tudor-style home looks like, it includes a steeply pitched roof with prominent cross gables and decorative half-timbering. Tall and narrow windows with small window panes give it a unique aesthetic appeal.
Mediterranean Style Houses
source: houseplansservices.com
Following a noteworthy appearance of Mediterranean-style architecture at the Panama-California Exposition of 1915, it flourished in Southern California during the 1920s and 1930s. Mediterranean-style houses typically feature a low-pitched red tile roof with lots of arches, grillwork, and adobe or stucco. The characteristic U-shape Mediterranean floor plan is designed around a central courtyard and fountain, making the house garden an exquisite extension of the living space. The rooms in these houses often open to the courtyard, allowing the flow of fresh air and cooling cross-ventilation.
Know that not every home abides by a single house style. Now that you have an idea of different house designs, it's easy to identify the features of your house style.