Do your home walls feel unattractive and bare? Wish to add some art pieces to it but don't know where to start? Be at peace now! Today, we're going to help you out with choosing the best art pieces that will make your personal space more intriguing. You can pick any of the art that feels good to your heart but choosing it wisely can add elegance to your home walls. So the next time you head up to the market for choosing the best art piece, feel free to follow these tips. If you wish to know more about the art, be sure you check out this article at The Architecture Designs and architecture site. 
Pick Something That Match Your Style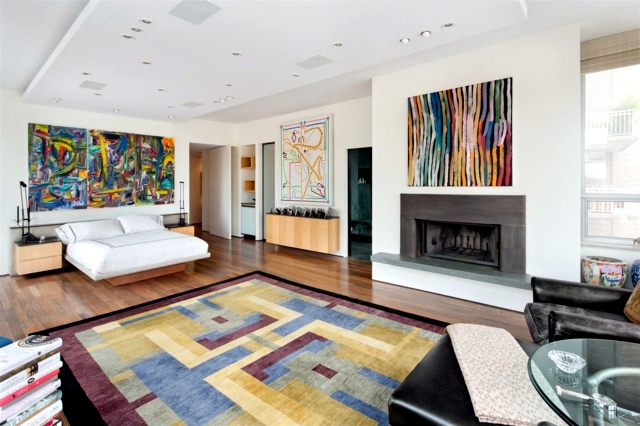 source: ofdesign.net
Trust us, and this isn't complicated at all. You just need to pick the art that resembles your style. Choose some art pieces that you love or convey a message that you wish to convey. For instance, if you love fashion or the latest trends, try adding some pieces that reflect the same. Remember, you don't have to run behind the most popular art pieces. Your focus should be on the art pieces that speak your feelings. The more they will be loved by your heart, the more you will get to enjoy it. 
Why Not Create A Vibe 
The next way to decorate your space is by adding an art piece that has the power to create a vibe. Try mixing and matching your room styles with your vibe. For instance, if you're looking to evoke a feeling of comfort and calmness, try and add the pieces that make your mind and soul relax. Similarly, if you are looking to get some real motivation from the art, pick some art pieces that uplift the energetic vibe. 
Pick Some Exclusive Colours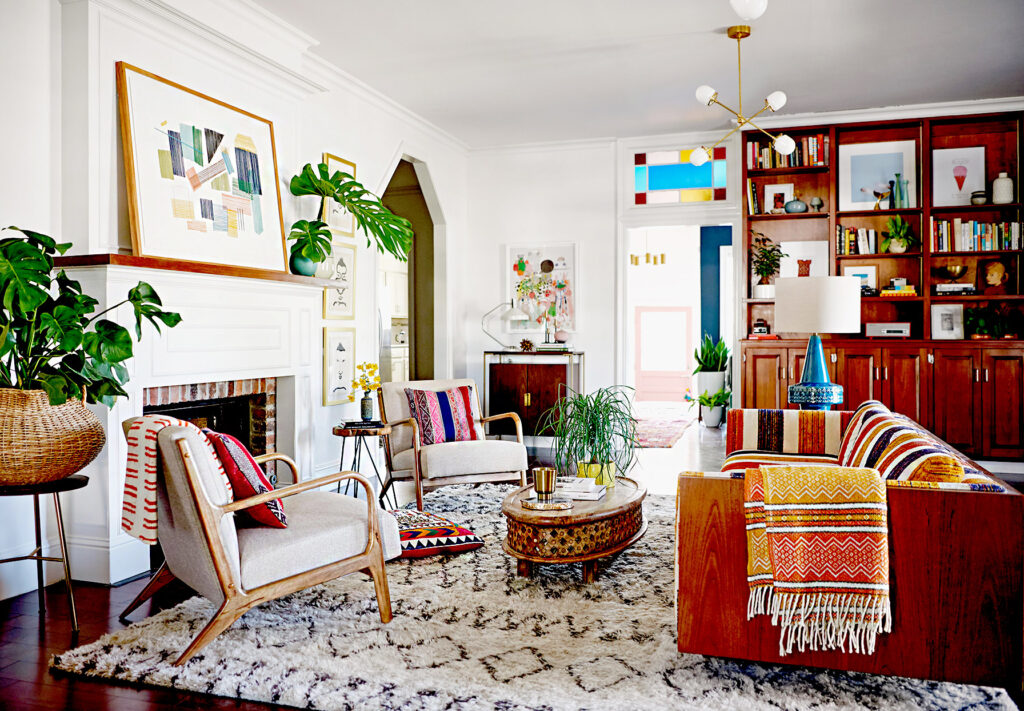 source: pinterest.com
Don't just use the same colours over and over again; it's time to switch to colourful masterpieces. This is a great idea to capture the beauty of the whole world within your art. Also, it will enhance the look of your space and make it look impactful and breathtaking. So, say goodbye to the neutral or black colours and pick an art with a punch of colours. 
Play With Awkward Spaces 
Usually, homes have that one "imperfect or awkward" space at their home and keeping them bare can add up to the awkwardness. The best way to sprinkle some goodness over the walls is by adding a few pieces of artwork to the walls. No matter if you pick big or small, one or many art pieces, it's always good to add some new sense of life to the home walls. 
Pick Variety, Be Spicy!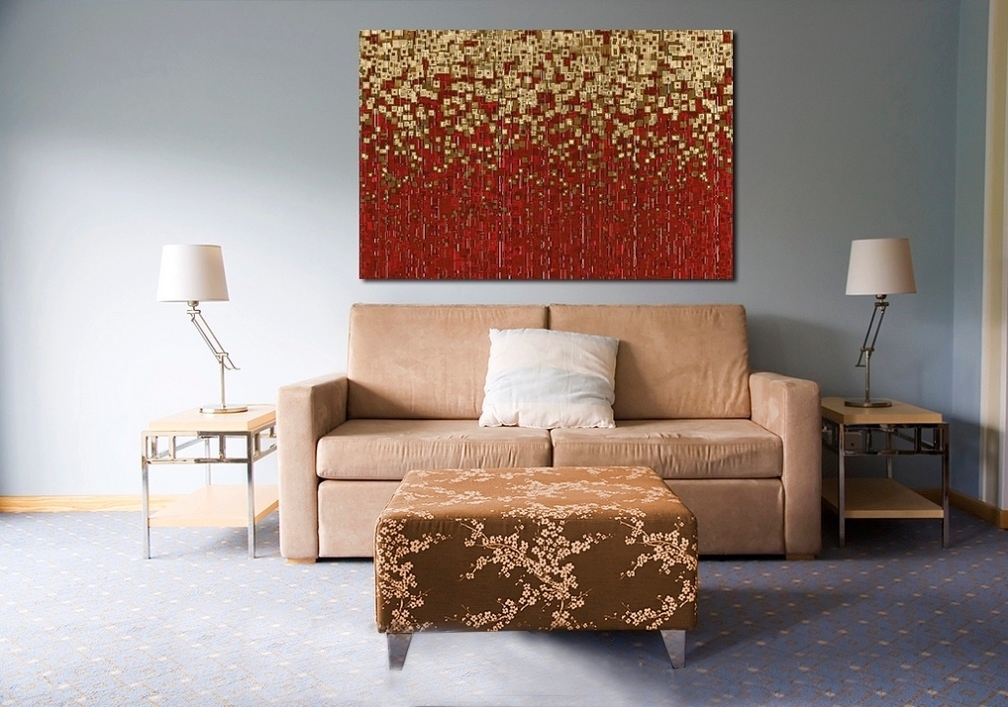 source: home-designing.com
Try mixing and matching different frame types to enhance the overall look of the space. Don't just pick the same frame (even if it looks good) again and again. It's a smart idea to add some variety to make your home look stunning and spicy. You can try matte, wood, mirrored, shiny, metallic or different coloured frames to make each wall look worth watching. 
Pick The Right Size
The next important thing you need to do while choosing the best art piece is the size of the art in relation to the home wall. If you're looking to pick small art pieces for large walls, it will look like a small spot on the big building. Similarly, if you add an oversized art piece for a small wall, it won't look attractive or visually appealing. To get the most out of your investment and to get the full worth of your home walls, it's always a wise idea to pick the right sized art pieces that match the requirements of your wall. 
Play With Art Piece Arrangement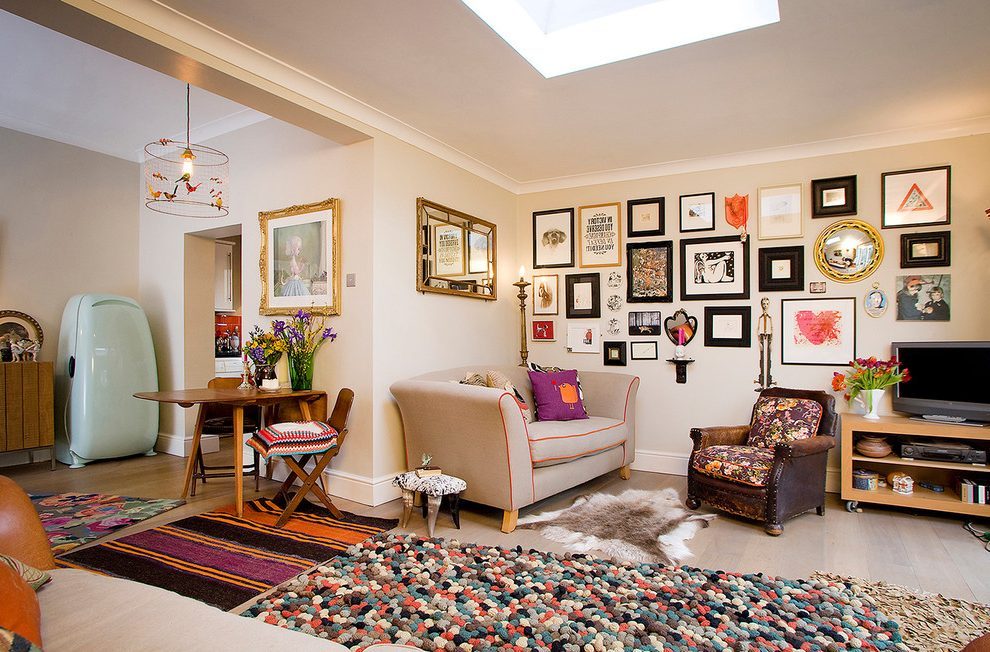 source: pinterest.com
Adding a lot of art pieces to your home wall will help you to give your wall an exclusive wall. Try making your wall a gallery wall and add up a few exclusively designed art pieces. Be sure you try the arrangement on the floor to avoid the hassle. In case you wish to make some changes, you can go on with the task. Thus, it is undoubtedly the best way to make your wall look good and hang up with the pictures without hassle. 
Final Words 
Regardless of what your style or design choices are, it's important to do thorough research and then invest your money in the right direction. Art pieces aren't just designed for living rooms or dining rooms. Add some of the art to different spaces of your home to make it look worth watching and appealing. Need more knowledge about the art pieces? Why not check out the art and architecture site for more art pieces, designs and styles. Don't just sit in your boring home; make your home walls appealing with some of the exclusive art pieces right now!