Recent google search data reveals that the searches related to various walk in shower queries are up by almost 80%. A similar search trend can be observed on Pinterest, where this increase was almost 400%. That means more and more homeowners are looking for doorless showers and this is becoming a trend. If you are also planning to upgrade your shower space with a walk-in shower enclosure, then there are a few things that experts suggest you need to be careful about while choosing and installing this type of doorless shower enclosure.
Ignoring the Ventilation.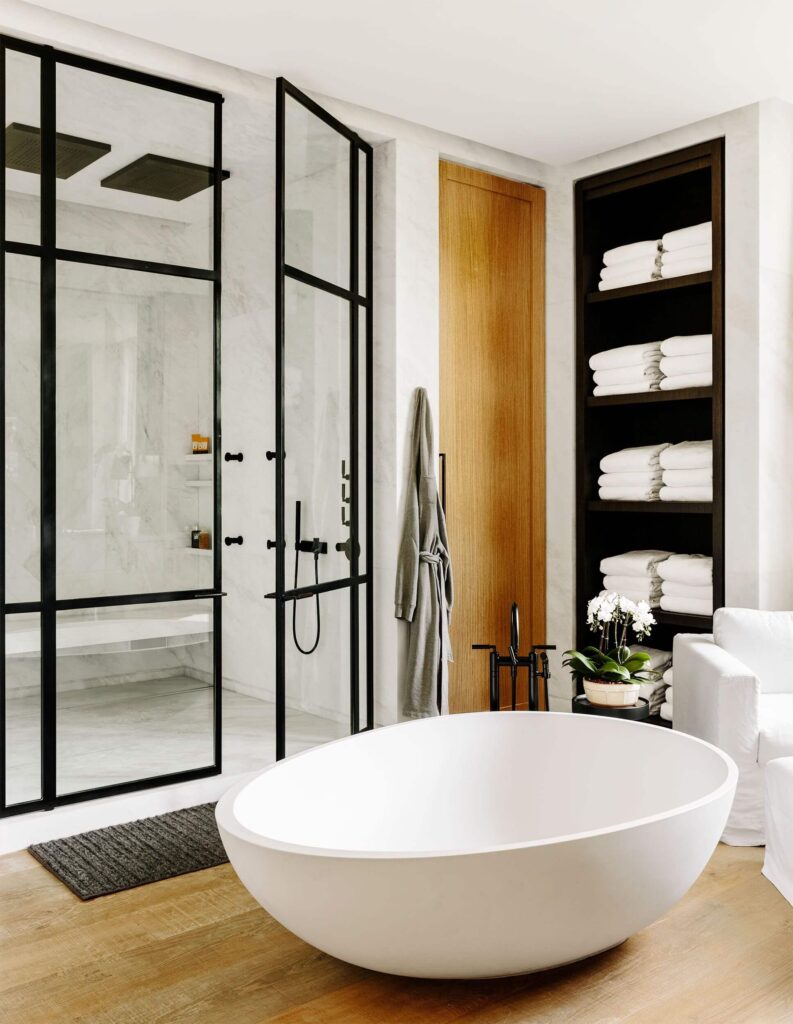 source: pinterest.com
Walk in showers don't have a shower door. So, there is nothing that stops the moisture from the shower area from getting into the other parts of the bathroom. Most people make a mistake by ignoring it without realizing that it can cause huge damage over time. Therefore, you should plan for controlling the moisture while installing a new walk-in enclosure. 
Solution. You can reduce the humidity in the bathroom in many different ways. For example, a good extractor or exhaust fan can help you get rid of moisture in no time. Alternatively, you can keep the bathroom window and door open to let steam escape from the bathroom after the shower. A humidifier in the bathroom can also be helpful in reducing humidity.
Not Protecting Surrounding Area from Water Splashes.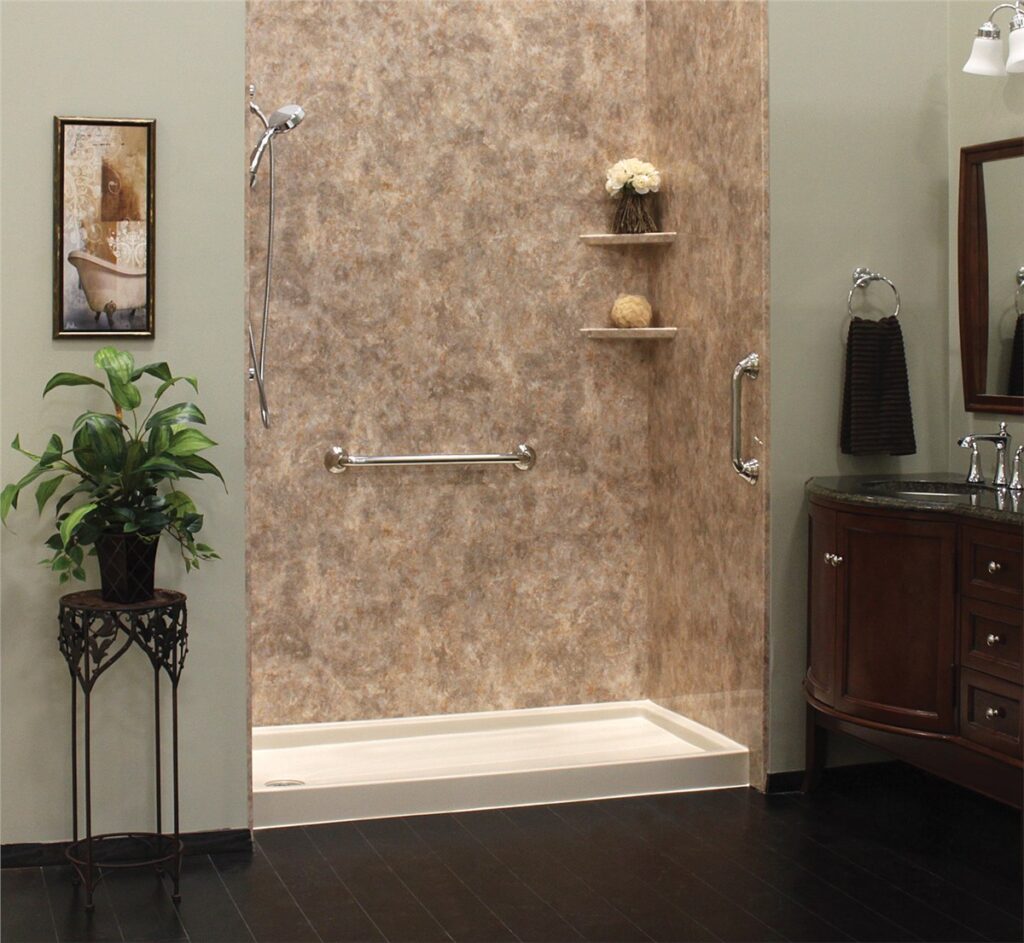 source: pinterest.com
With no shower door in place, the water will splash out of the shower area, making the surrounding floor wet and slippery. Not only may it make your bathroom look messy, but also be slippery and cause damage over time. Therefore, it is important to make sure you are able to prevent water splashing out from getting into the main bathroom area. 
Solution. The best solution for preventing water splashes is to install a shower guard. Though it will increase the overall cost of your installation compared to overall benefits, such costs are negligible.
Neglecting the Slip Resistance.
Whether you install a shower tray or not, it is important to make sure that your shower floor is slip resistant. Neglecting it may be unsafe and result in accidents causing serious injuries.
Solution. Creating a safe walk-in shower is not difficult. You may choose a non slip shower tray which will be helpful in decreasing the risk of accidents. Alternatively, you can use anti-slip coating liquid available in the market. These formulas are directly applied to the shower floor, creating a permanent grip resulting in a reduced risk of slipping.
Choosing the Wrong Shower Head
.
source: pinterest.com
There are potentially a few shower head mistake that will ruin your shower experience. For example, a badly positioned shower head may result in various problems, or you may end up buying one with a low flow. 
Solution. Firstly, you will need to make sure that your shower head is positioned in the right way. If it's opposite the doorless shower enclosure entrance, then it will probably make water seep through the area. Secondly, there is an abundance of shower head variety available in the market. However, you will need to know what the right fits according to your requirements. You should know the water pressure inside your home and make sure the shower head you choose can be used with it.
Skipping the Storage.
Whether you choose a standard shower enclosure or walk in shower, storage is an essential need. Most of the doorless shower enclosures often lack built-in storage, which can result in clutter and an unorganized bathroom. Therefore, it is important that you have any type of storage available in the market. 
Solution. There are various types of stylish bathroom storage furniture available in the market. You can choose the wall hung vanity unit to fit just outside the walk in shower. Other options may include adding shelves inside the walk in shower, hooks to hang the clothes, and a built-in bench for additional storage.
Choosing the Wrong Size
.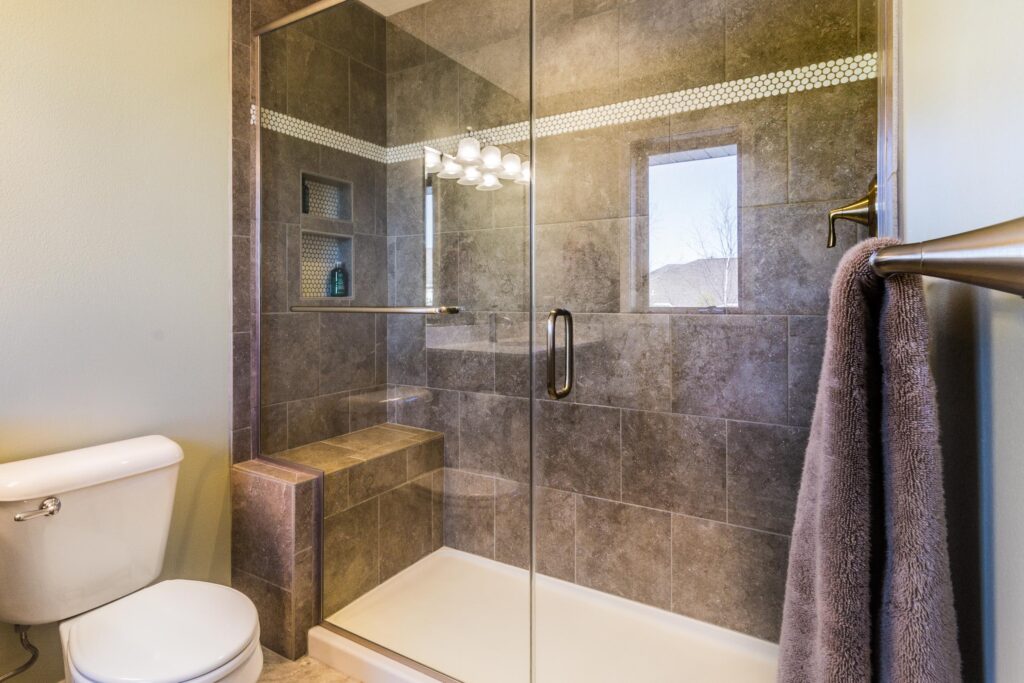 source: pinterest.com
It is very important to choose the right Size for a walk in shower as you may easily go wrong with it. A walk in shower that is too small can feel cramped and uncomfortable, while one that is too large can be overwhelming and consume too much space.  
Solution. It is important to choose the appropriate walk in shower enclosure size depending on the available space in the bathroom. The choice of a shower that fits comfortably while leaving enough room for other bathroom fixtures while ensuring the perfect shower experience.
Failing to Account for Accessibility
.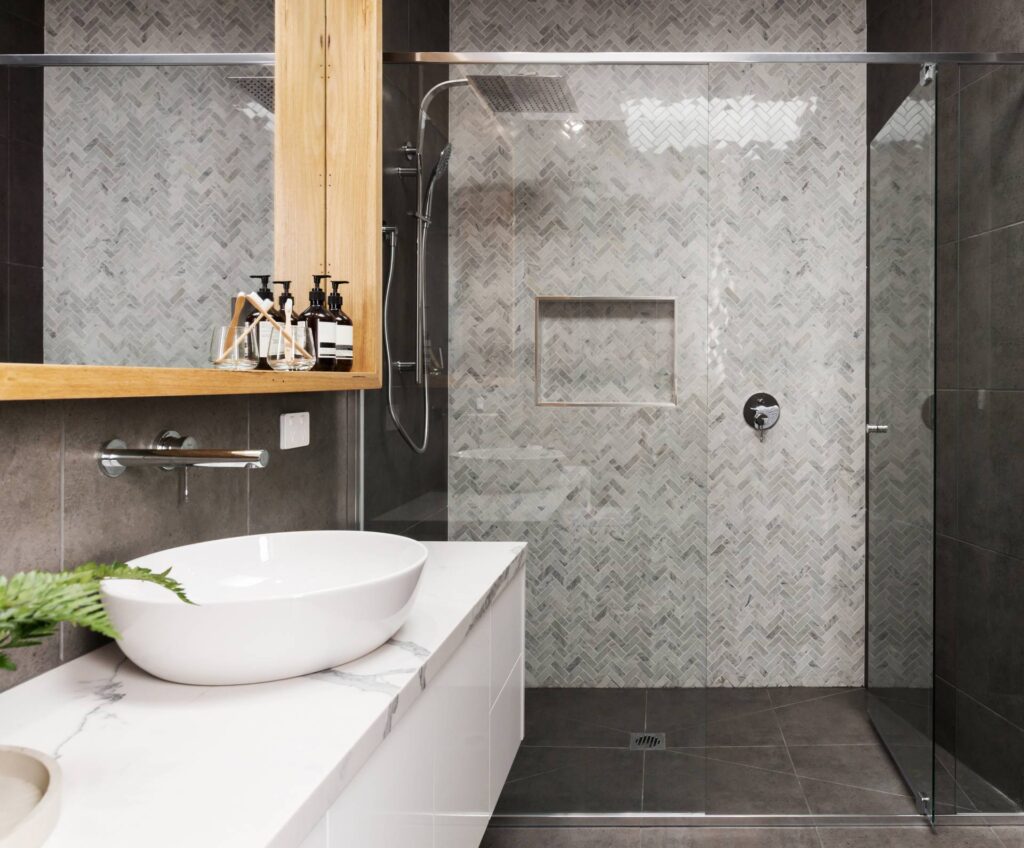 source: pinterest.com
Walk in showers are often the top choice for people with limited mobility due to better accessibility. However, if you are creating it for an elderly person, then just installing it is not enough. You should make sure there are other safety measures in place to prevent accidents. 
Solution. When it is for an elderly person, the walk-in shower should be designed with accessibility and safety in mind. This might include adding grab bars, a seat, and a handheld showerhead.
Final Thoughts 
Walk in shower enclosures are a doorless shower enclosures that can transform the look of your bathroom and take your shower experience to the next level. However, it is important to avoid the most common mistake while designing the one for your bathroom.