A good-looking roof makes for a good-looking property. Knowing and picking the right roofing style for your property will go a long way in improving both its aesthetic appeal and its market value.
It is also important to understand the various types of roofs because this will help you pick the right materials to protect your home and the property in it, as well as improve its curb appeal. With our comprehensive guide on the various roof design styles, you can never go wrong.
Gable Roof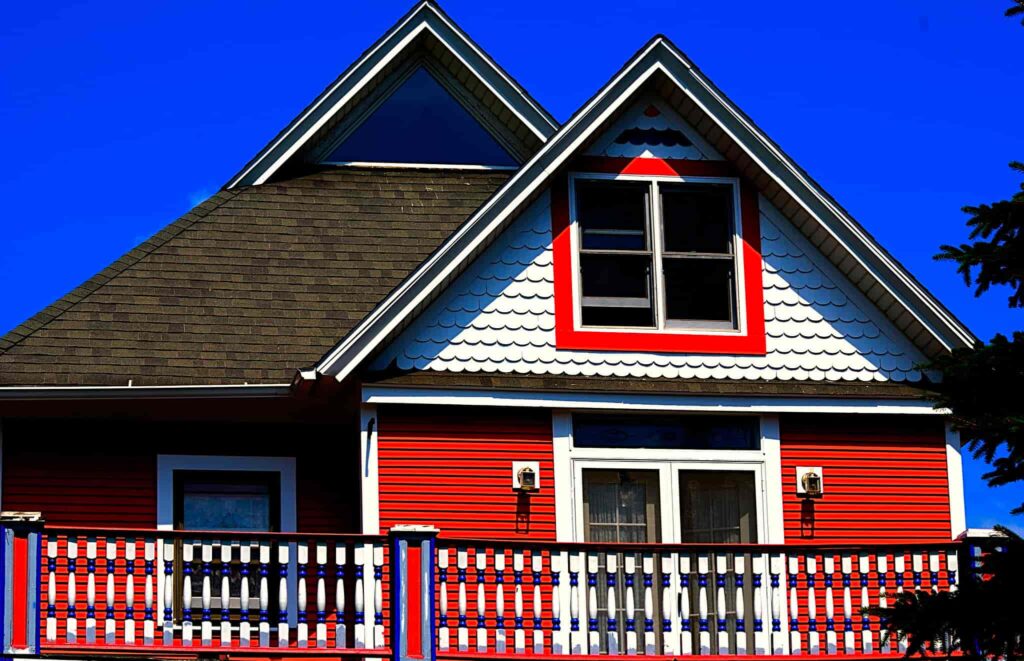 Almost every kindergarten kid pictures this type of roof when a house comes into mind. Its cross-section is triangular, with its base resting atop the house. The two sloping sides meet to form the ridge at the apex of the roof.
The slopes of gable roof types vary considerably, from the gently sloped ones to the high-pitched ones. This roof type is common and works for many building designs. 
There are various types of gable roofs, namely;
Side Gable Roof
This is perhaps the most common and simplest in design. It consists of two sloping sides pitched to form a triangle. 
Front Gable Roof
The gable section is placed over the entryways, at the front of the house. The front door is typically placed under the gable. This design is common in Colonial-style homes but is increasingly being embraced by modern-day contractors.
Cross Gable Roof
Cross gable roofs consist of two or more gable roofs intersecting at an angle, usually right angles. The two gable roof sections may be of the same length, pitch or height, or may vary to create a more asymmetrical design.
Houses with cross gable roofs often have a complex layout since the cross gable brings about a change in shape, mostly denoting separate wings or a garage attached to the house.
These types of roofs can be worked on without the help of a contractor. Check out this handy DIY guide on how to replace asphalt shingles on gable roofs.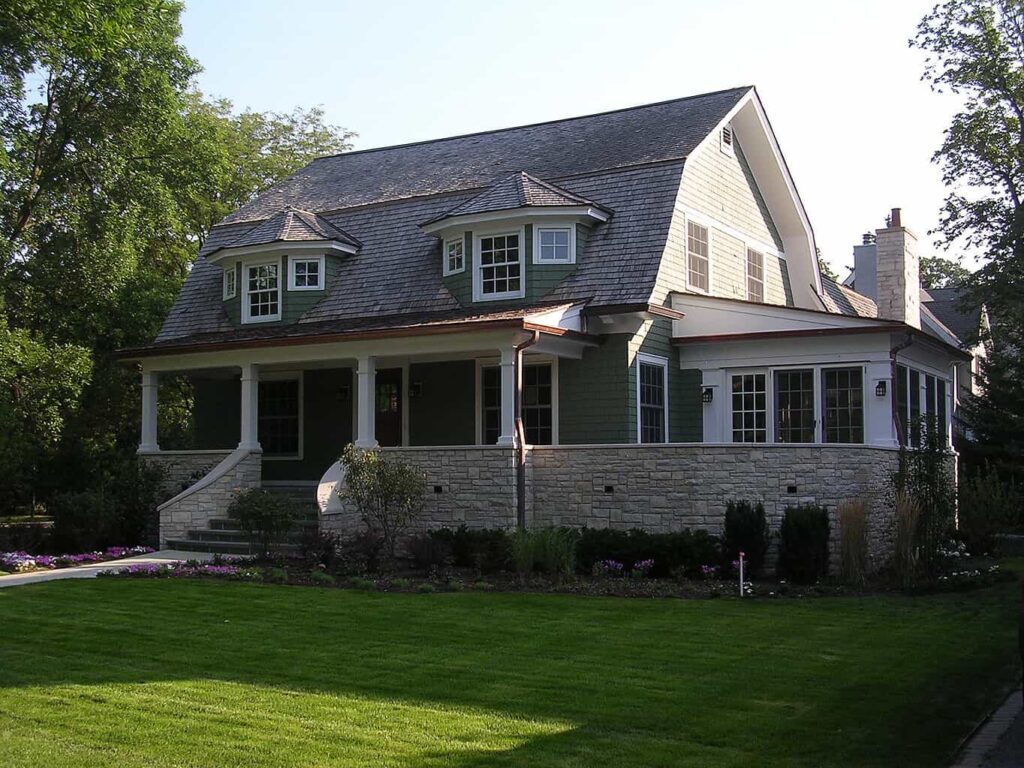 Dutch Gable Roof
This is a hybrid of a hip roof and a gable roof. It is typically composed of the gable roof being placed on the hip roof to provide more space within the loft. It adds onto the aesthetic appeal of the property while providing more attic space under the roof.
Hip Roof
Also known as a hipped roof, this type of roof consists of four slopes rising upwards from all sides of the structure, devoid of any vertical ends. The triangular sloping surface formed by the hips which meet at the ridge is referred to as a hip end.
Most of the roof is visible with a hip roofing style.
Gambrel Roof
This is a symmetrical two-sided roof with a double slope on each side. The upper slope is more gentle while the lower one is steeper, allowing some space on the upper floor which can be used as an attic room or loft.
Some homeowners prefer adding windows to the side of the roof to allow in more natural light, further increasing the use of the upper section of the roof.
This type of roof is commonly adopted for the roofing of barns and sheds.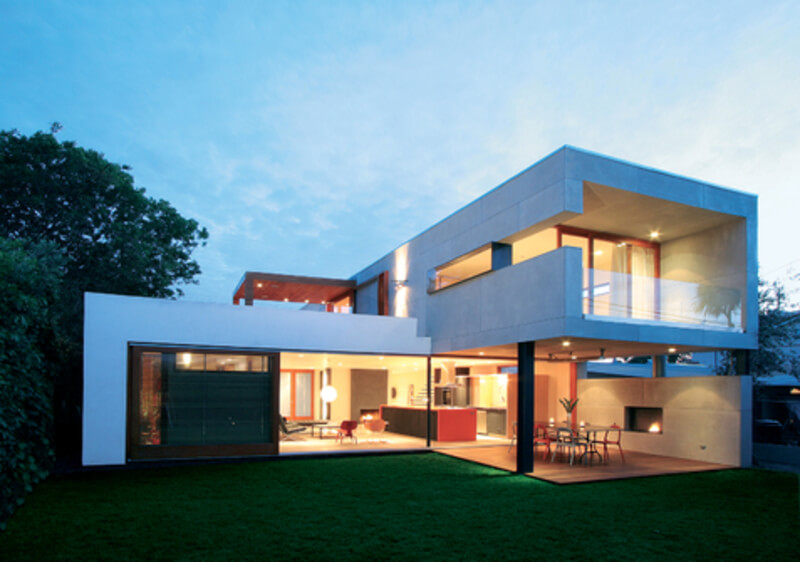 Mansard Roof
Mansard roofs are also referred to as French roofs. Designed by Francois Mansert, this type of roof is made up of four double sloped sides which become steeper halfway down. It is different from the gambrel roof in that the gambrel roof has two sides. The middle section of the mansard roof features a low-pitched roof.
The mansard roof provides extra living space or attic storage due to the space provided by the taller roof.
Most homeowners use mansard roofs to provide flexibility to the design of the home. It is much easier to make future additions to a home with this roofing design.
If you plan to use the loft section as a living space, add dormer windows to bring in natural light.
Flat Roof
As the name suggests, flat roofs are just that; flat. However, even though you may not easily notice it, flat roofs are slightly pitched to allow water to run off its surface.
Flat roofs are common on malls, commercial buildings and industrial complexes. In the recent past, however, architects have used them to design amazing residential homes. 
They are used for providing large open floor plans and to allow the structure or the home to blend with the environment.
These roofs are more susceptible to roofing leaks that may lead to more repair and maintenance costs. If you live in an area that receives large amounts of rainfall or snowfall, don't risk installing a flat roof on your property.
If you have a flat roof or are planning to install one, make sure it is thoroughly waterproofed. Additionally, choose a suitable material for the roof cover.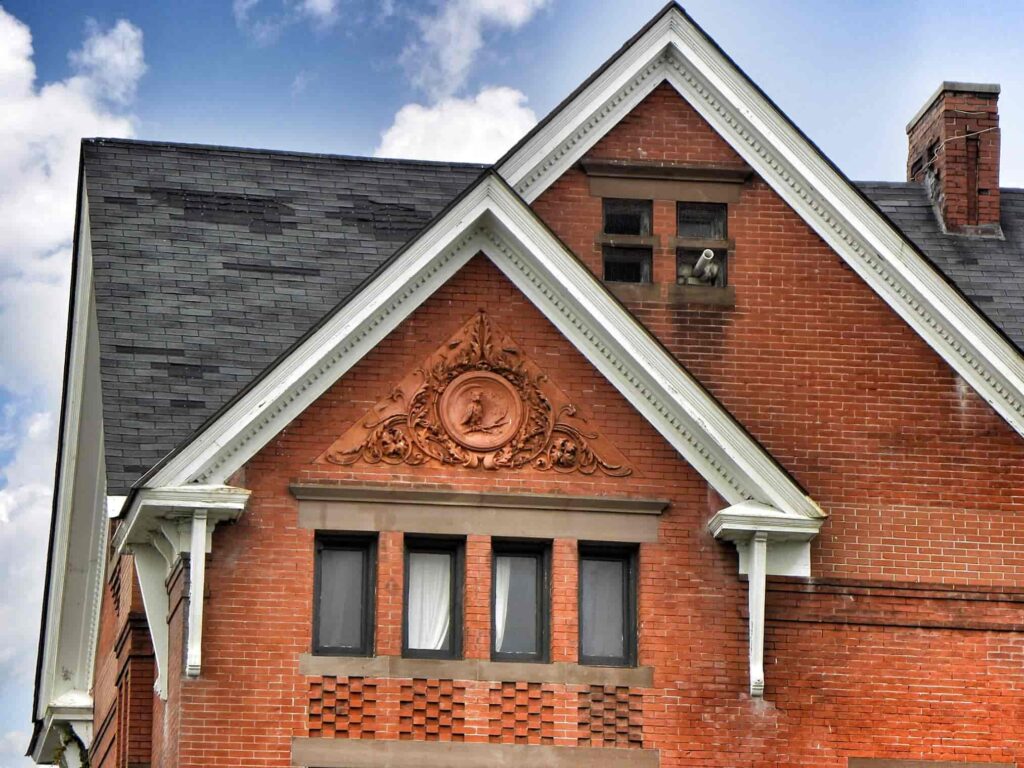 In Conclusion
There are many roofing designs and styles, as many as there are variations of the ones we have outlined in this article.
Some roofing structures are complex, while others are simpler in their design and installation process. Have it in mind that the more complex the roof is, the more expensive it will be to install and repair it.
When choosing a roof for your property, choose a design that best fits your property's floor plan, its general architectural design, and your budget. In some cases, you could even find a combination of two or more roofing designs being a superb option.