If you're designing a new home, or redesigning and remodelling your current home, have you thought in depth about what you want the interior design to look like? You might still be stuck on the size of your new pool, or how high the ceilings will be, but it's a good idea to get ideas in for the interior design when you can. A lot depends on your choice of architects, of course. Residential architects in Melbourne specialise in crafting bespoke design outcomes, for example, where architects in other parts of the country may use a different approach.
In any event, it's fair to say that most people would want their interior to reflect Australia and its interior design styles. But what exactly is "Australian" style when it comes to interior design. Below are some of the best features you should expect from any interior design calling itself Australian.
Retro and Earth-Inspired Colours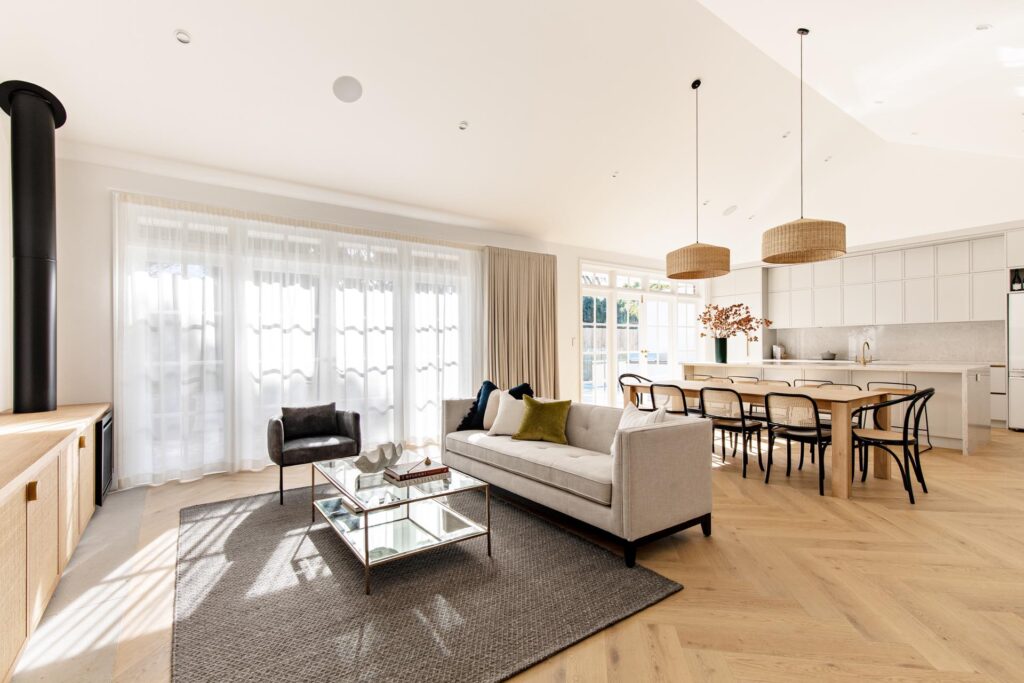 source: contemporist.com
Aussies are looking to make their homes more of a reflection of the natural colours one would see in the country's natural environment. This means burnt oranges, sage green, mustard yellow and similar earthy colours that reflect the sun-kissed landscape of our continent. Retro styling is also big now, as people turn away from the ultra-modern and space-age sleek in favour of throw pillows, rugs, textured couch coverings and things like that.
It's about bringing deep, rich tones into the home and creating a connection between one's home and the country beyond. These are colours and textures that one can really feel when they look at them, touch them and sit in them.
Arches and Curves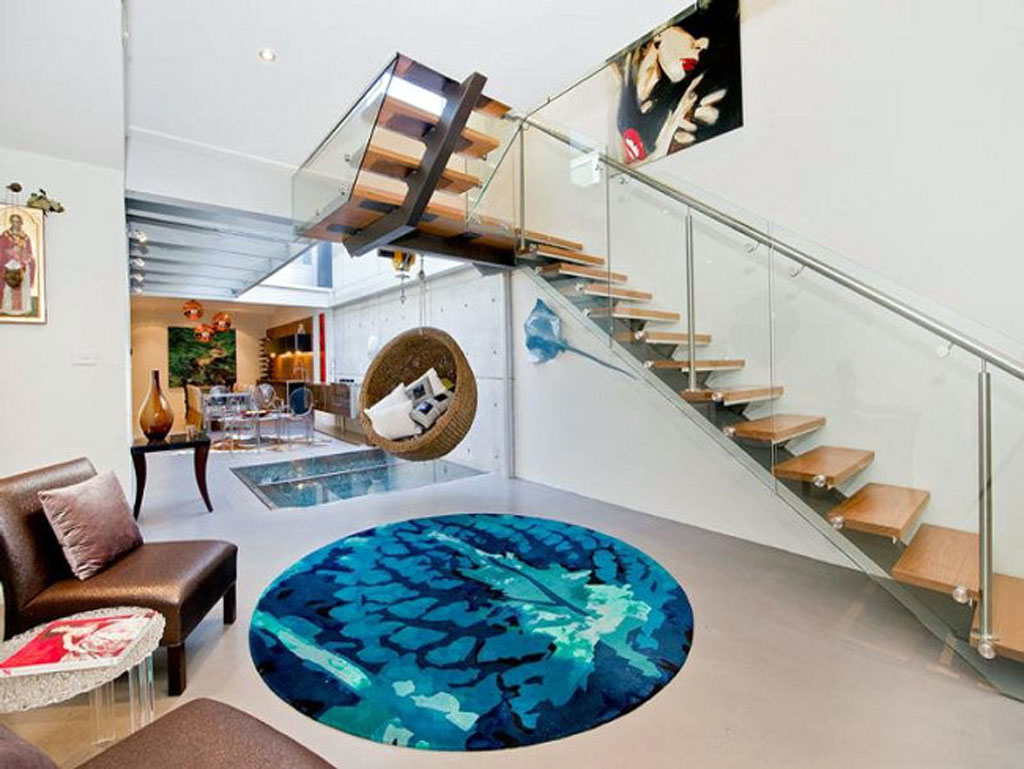 source: mydecorative.com
While you see some expensive celebrity homes designed with those impossible straight lines and perpendicular edges, real and authentic Australian interiors tend to feature more curves, archways and rounded edges. They soften the home and make it look and feel less clinical. A curved doorway creates a more subtle and gentle transition from room to room than a perpendicular rectangular doorway.
These curves often make into the furniture and designs for things like kitchen counters, coffee tables and other items. Instead of pointy edges, one can expect to find softer and more rounded corners. It symbolises greater flow and a more easy-going and laid-back outlook on life.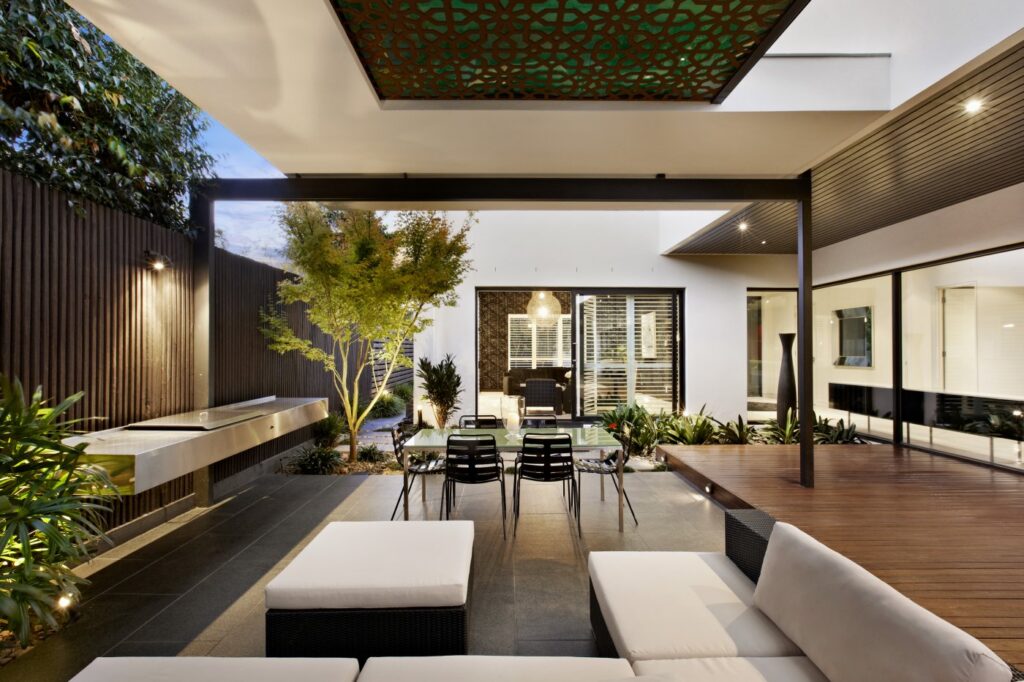 source: ddbdesign.com.au
If a home in Australia doesn't feature beautiful greenery hanging from the shelves, standing proudly in corners and/or adorning tabletops and surfaces throughout the home, can it really be said to be Australian? Many Aussies live or want to live in homes with gardens, be they big or small, and a big part of that is that people want to have a little bit of nature and the outdoors within reach. House plants bring that feeling indoors, and are especially important for those city-dwellers who don't have gardens.
Maximalist Art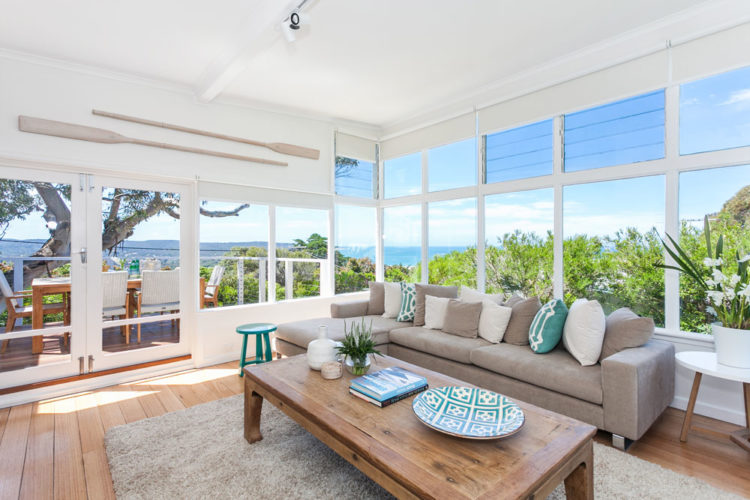 source: nimvo.com
Many modern Aussie homes are still quite minimalist in 2021 and going into 2022, but not when it comes to art. Australians who adorn their walls with works of art tend to go big or go home, favouring huge pieces that dominate the space with whatever colour and style they bring. The key demand for Australian home wall art is that it is eye catching, bold and making a statement.
Eco-Friendly Materials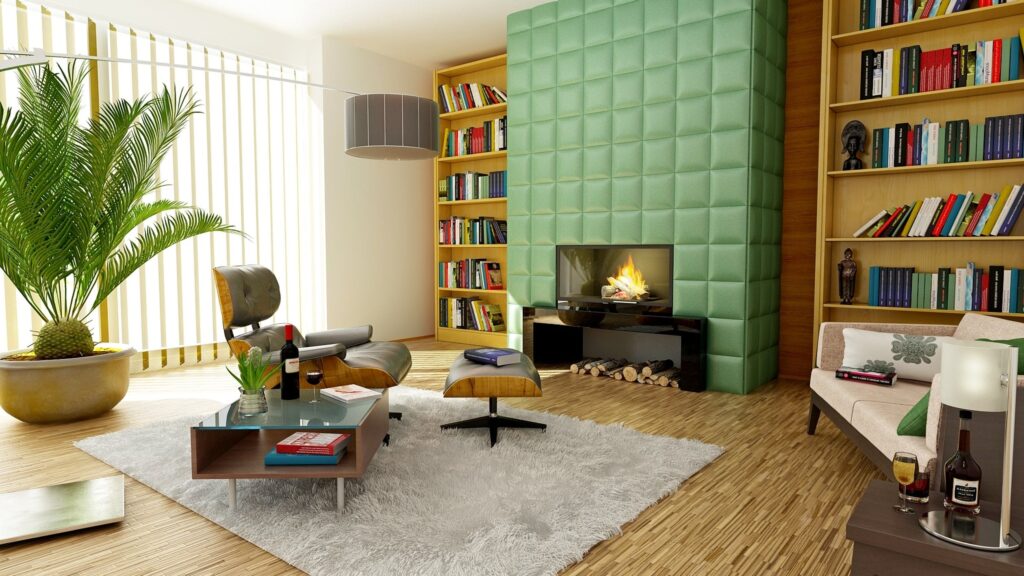 source: didyouknowhomes.com
Aussies care about their nation's natural heritage. It's one of only a few megadiverse countries when it comes to flora and fauna, and people care about preserving it. To that end, favouring ethically sourced, organic, eco-friendly and sustainable materials is a must for the Australian home design team.