Windows are one of the most essential and irreplaceable part of the house.  We are so used to seeing a window that we cannot imagine of constructing a house without a window. Nowadays, modern windows are mostly covered with some translucent or transparent material and are generally glazed or sash windows with frame. A person having a small house or a small closed room can make their space feel larger and opened up visually by constructing interior window; this may make your home look appealing and attractive.
source: homedit.com
source: unhappyhipsters.com
If you are thinking of increasing the value of your property or constructing an interesting interior design and adding natural beauty to your house, then you may go with floor to ceiling windows which is a new trend of modern window designing that has been prevailing nowadays. A floor to ceiling windows is called window wall when it is placed between the ceiling slabs and the floor. Similarly, floor-to-ceiling windows is called custom window when it is hanged outside floor and ceiling slabs.  This kind of oversized window allows the natural features of the surrounding to transform into a living décor and all throughout the house and draw the outdoors in. They also provide a chance of giving a modern makeover to those outdated interiors. A normal, ordinary, regular window will act as a border which will prevent you from the outside world whereas implementing a floor to ceiling window will fuse you with nature, present outside your house.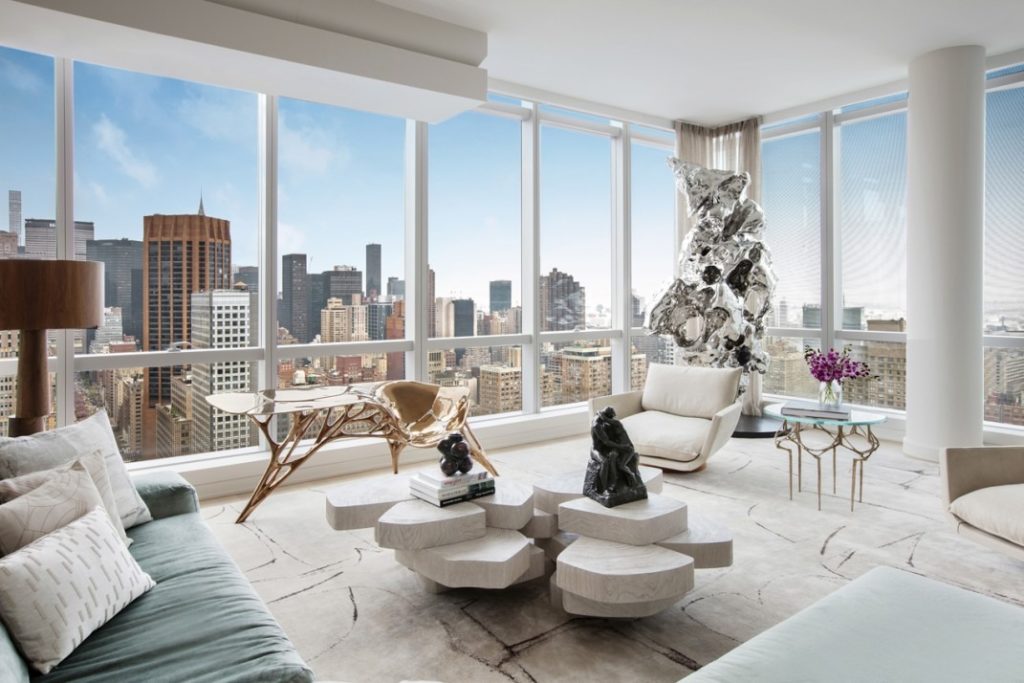 source: brickunderground.com
source: contentstack.io
Rather than constructing a wall which may block a beautiful view, one can construct floor to ceiling windows walls which will provide you with panoramic vistas from your living room or from your bedroom or any part of the house.  They must be constructed in the focal points facing a large pool or a tranquil garden or a beautiful landscaping feature. This will provide your space, a luxury and appealing feeling and an ample amount of natural light. They are mostly transparent glass windows that will provide an infinity effect to the presence of serene scenery outside your house and offer you a relaxing vibe.
source: reddit.com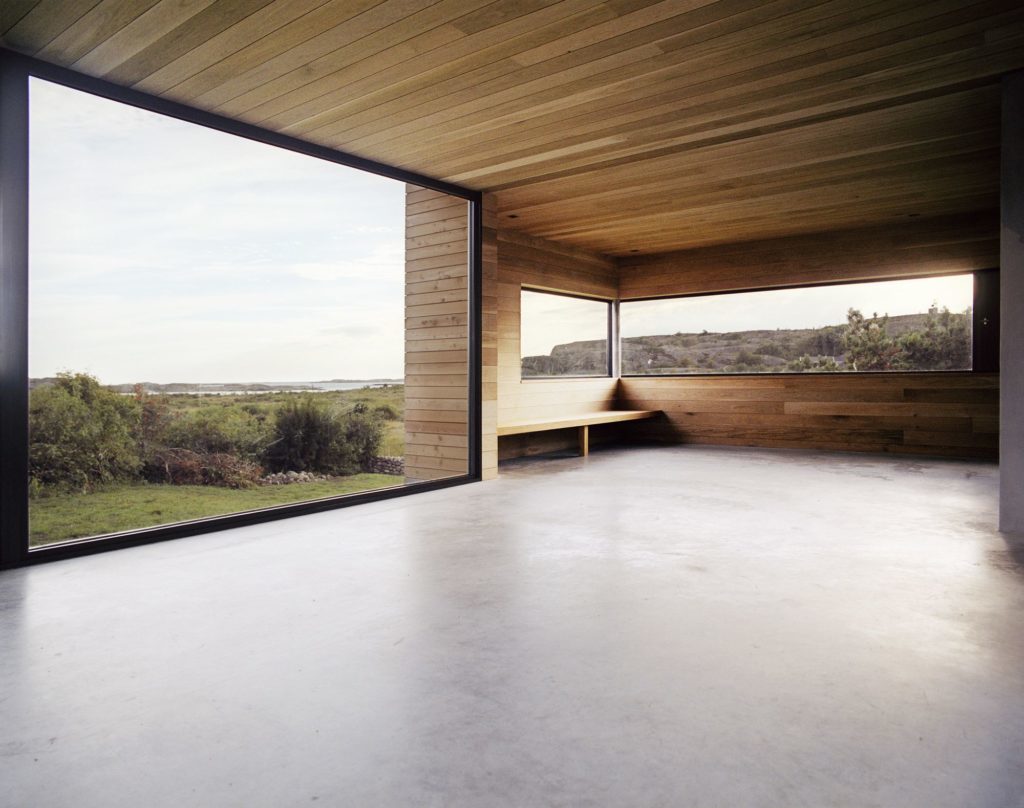 source: homedit.com
The importance of floor to ceiling windows is to provide aesthetic appeal and attraction to the exteriors of the house, enhancing the entry of wind, natural light and proper ventilation is facilitated with the construction of a well placed window and offering us with the great views of the neighbors, the locality and landscape. So with this reasons you can sum up with the fact that the house having floor to ceiling glass windows in a suitable place make you seldomly feel gloomy or stuffy.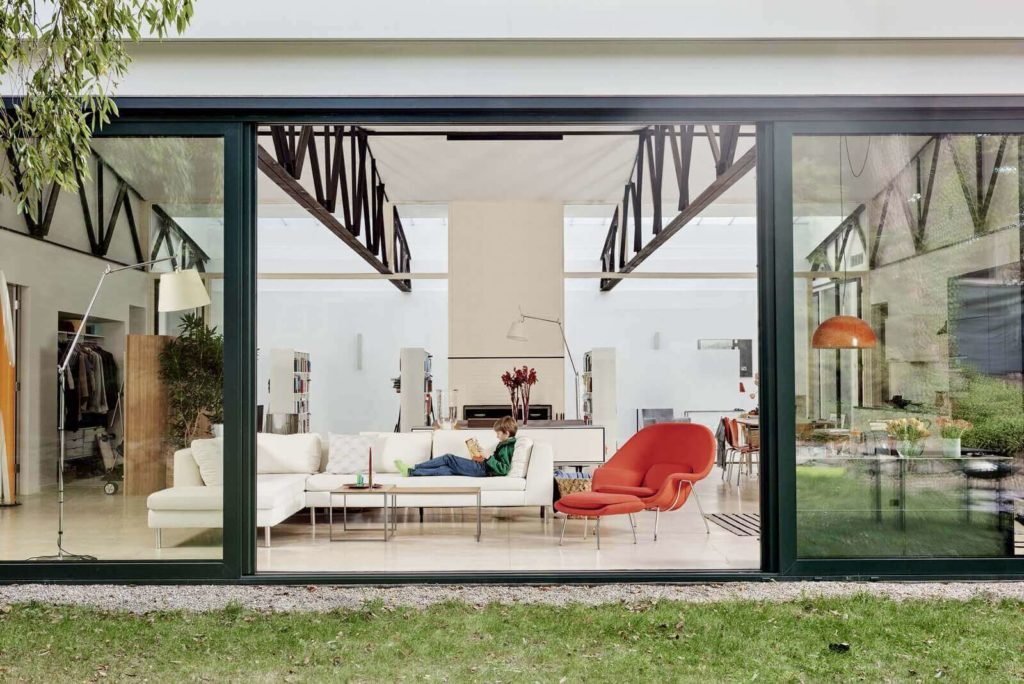 source: dwell.com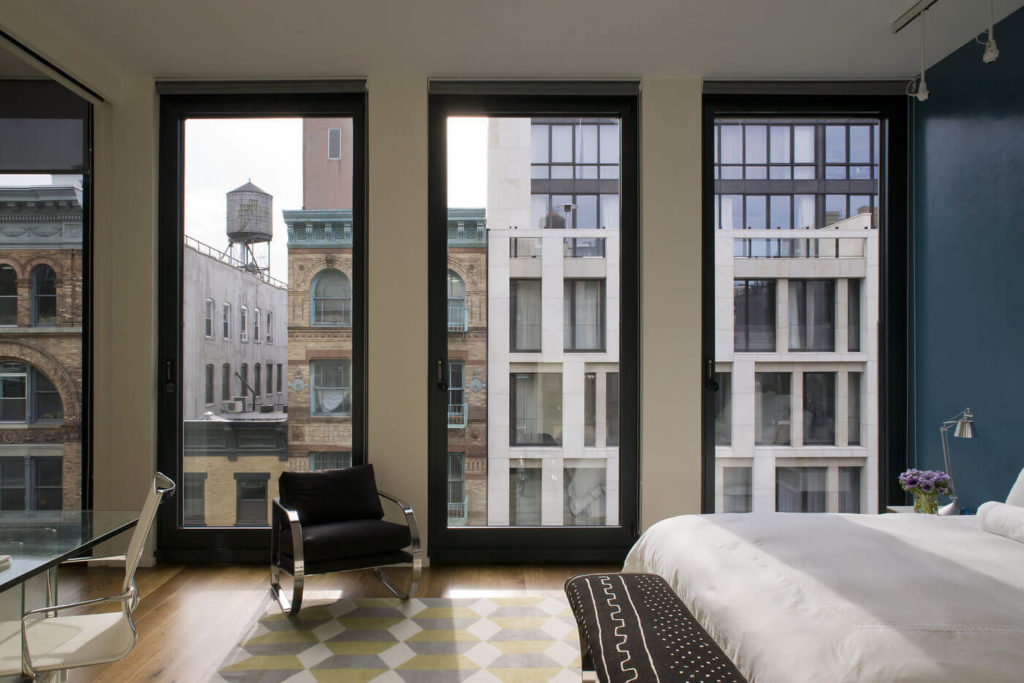 source: amazadesign.com
However, it is quite difficult to pinpoint the exact cost of a window wall as these windows must be configured according to the specifications and measurements of your house.  As a matter of fact, window walls provide a luxury features and thus, they will be costing more than the standard ordinary windows.  It is quite challenging to precisely measure the size of the window that must be constructed on the particular wall to make it fit perfectly. The approximate price per foot is in between the range of $700 to $1600. The factors that influences the price of the window wall is its framing and glazing. The cost of the floor to ceiling windows is variable as it differs with the model you are implementing in your house.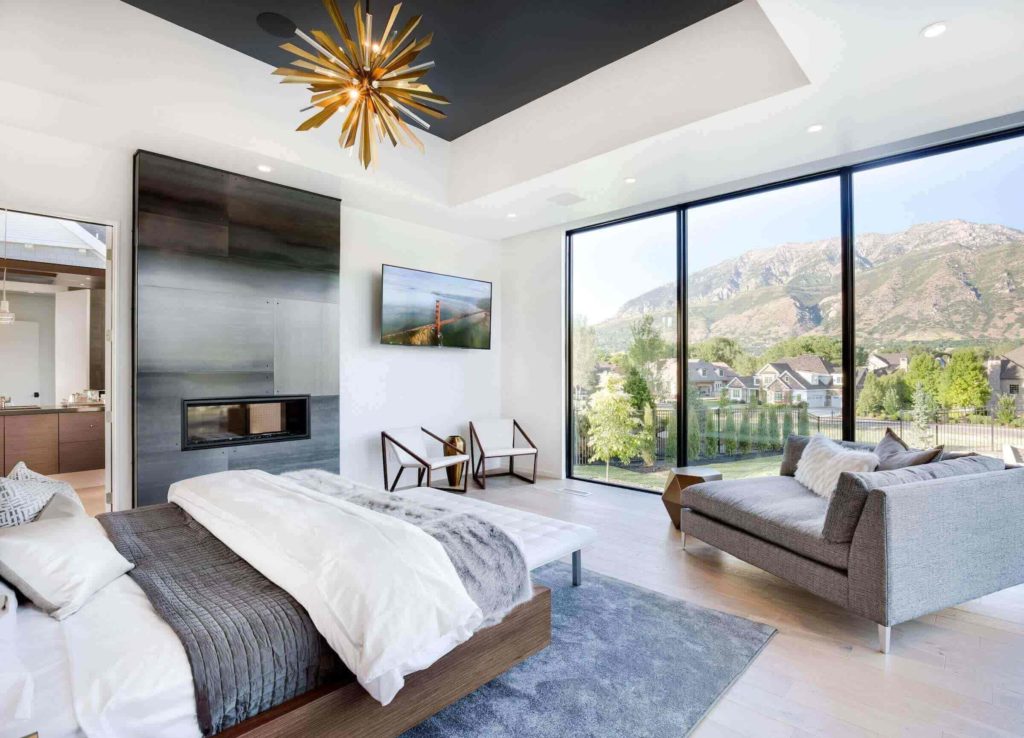 source: pinterest.com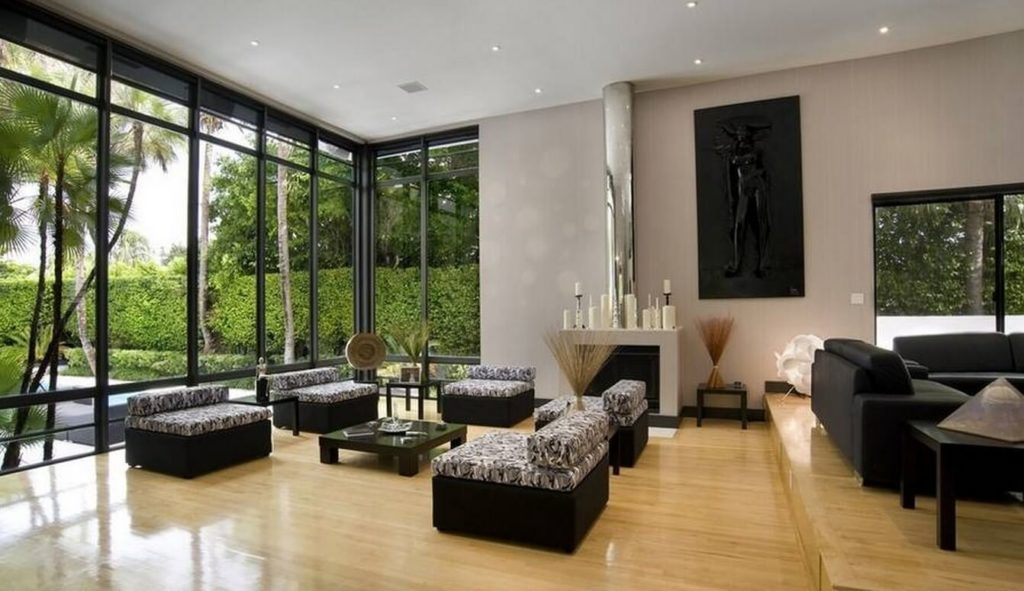 source: theappside.com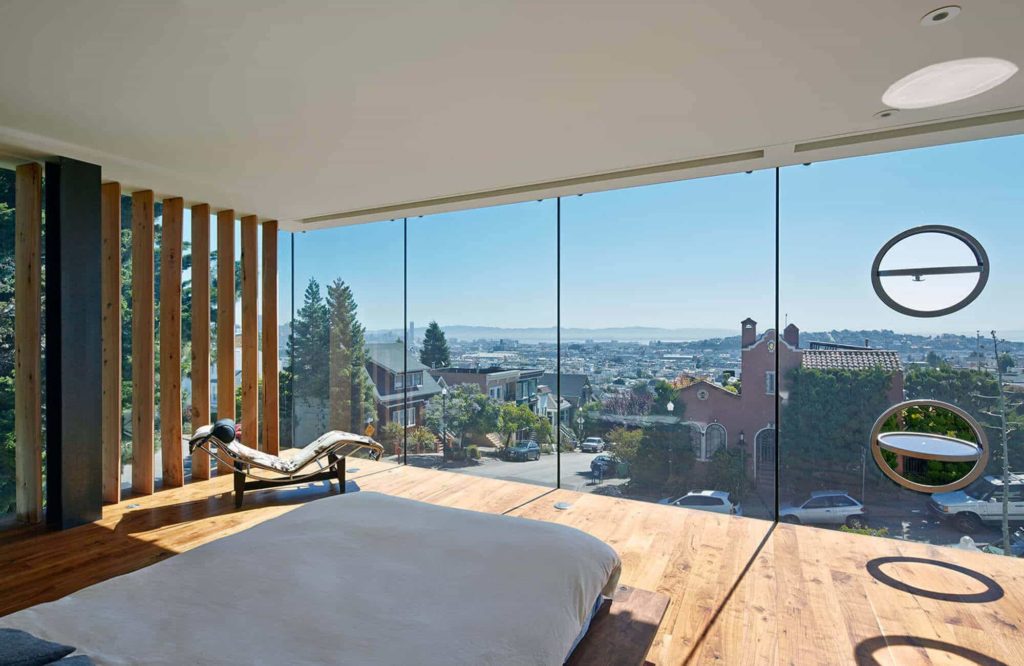 source: imguer.com
Therefore, if you're looking for a stunning view and want to enjoy the city life while eating dinner or sitting on a sofa and have a glance at the outside world, it is better to construct a floor to ceiling window to add a unique feature to your house. You may consult a professional interior designer for designing the floor to ceiling glass window at your house with a reasonable expense. Altering the look of the house is not just all about updating the furniture, the effectiveness also matters. Though the cost is little high, but the floor to ceiling windows are the trending and the most preferred model of window designing used these days and the advantages of having floor-to-ceiling windows will increase your property value are well worth the price.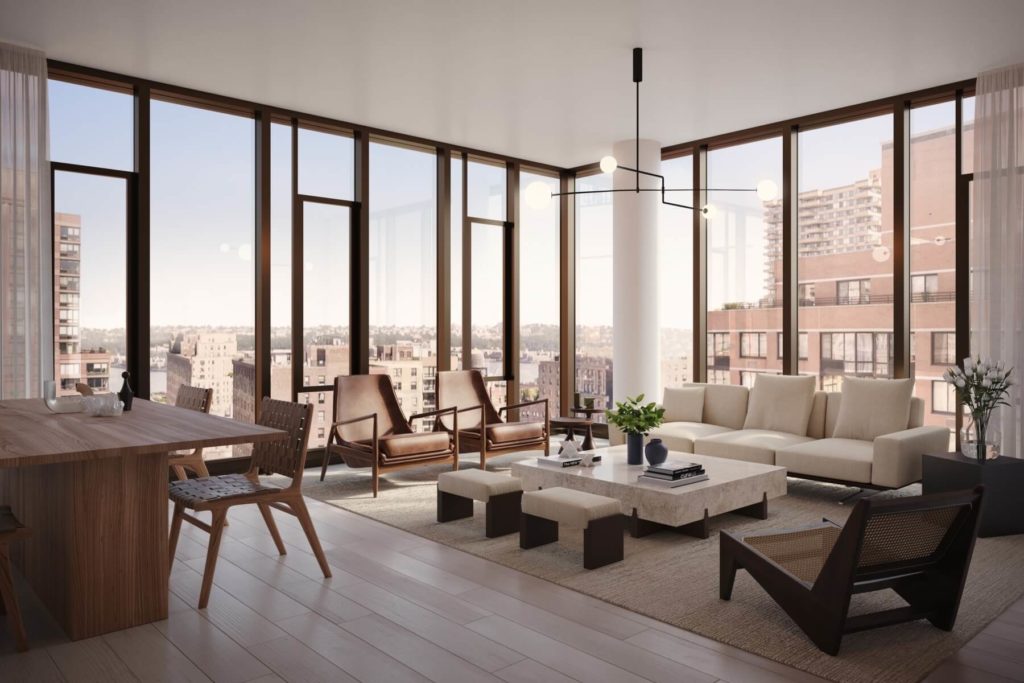 source: brickunderground.com