The door serves as the primary point of entry and exit in any structure, and more than that, it plays a vital role in setting the aesthetic tone for the entire building. From robust aluminum doors to the intricate wooden designs popular in colonial houses, there's a door for every taste and purpose. This guide dives deep into the variety of doors suitable for every home, ensuring you make the perfect choice for your abode.
Aluminum Front Doors
source: pinterest.com
One of the most modern, sleek, and durable options out there, aluminum front doors are increasingly becoming the choice of homeowners, especially in urban settings. Particularly, homeowners looking for quality and style often opt for aluminum doors Perth suppliers offer. Their resistance to harsh weather conditions, longevity, and minimal maintenance make them a cost-effective option. Plus, they come in a plethora of designs and finishes, ensuring a match for every exterior design theme.
Wooden Panel Doors
For those who lean more towards a classic and warm look, wooden panel doors are the ideal choice. Made from single or multiple wooden panels, these doors exude an old-world charm, making them perfect for traditional homes. They can be intricately carved or kept simple, depending on individual preferences.
Glass Doors
source: pinterest.com
Perfect for patios, balconies, or interiors, glass doors are designed to allow a flood of natural light into your spaces. They can be framed with wood, steel, or even aluminum, and come in sliding, bi-fold, or French door designs. They not only enhance the aesthetic appeal but also provide an uninterrupted view of the outside world.
Steel Doors
If security is a top concern, then steel doors are the way to go. Combining durability with style, they can be customized with various finishes, from wood grain patterns to smooth designs. Additionally, they offer excellent insulation and can be fire-resistant.
Fiberglass Doors
source: pinterest.com
Mimicking the appearance of wooden doors but with more durability and insulation, fiberglass doors are gaining popularity. They are resistant to warping, splitting, and rotting. With a vast range of styles and colors available, these doors fit in seamlessly with most architectural styles.
Garage Doors
Often overlooked, garage doors play a crucial role in ensuring the security of one of your home's main entry points. Available in various styles – from roll-up to swing out – and materials like wood, steel, and even glass, there's a garage door for every home. However, with frequent usage and the occasional accidental bump, issues may arise. That's where the importance of a reliable garage door repair service comes in. Regular maintenance and timely repairs ensure that your garage door remains in optimal condition, safeguarding both your home and your vehicle.
Pocket Doors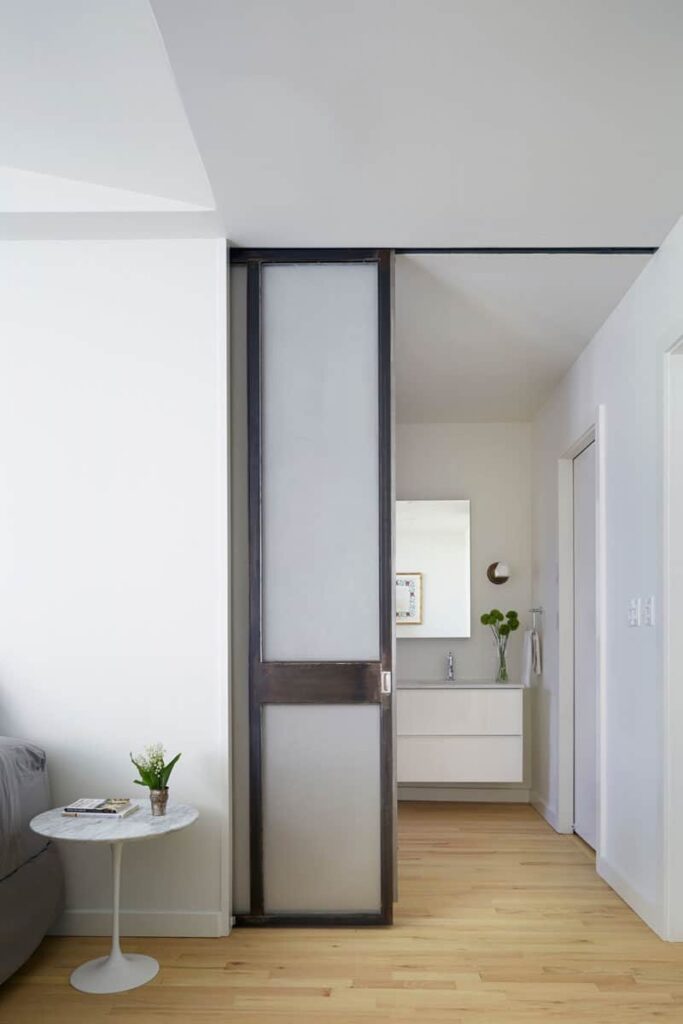 source: pinterest.com
Perfect for homes with limited space, pocket doors slide into the wall when opened, ensuring no extra space is taken up. They're excellent for separating two spaces without the need for a swing door, making them ideal for en-suites or walk-in closets.
Conclusion
Doors are more than just functional; they're an expression of your home's personality. Whether you're leaning towards the modern elegance of aluminum doors or the robustness of garage doors, ensure you prioritize both aesthetics and functionality. After all, a door is the first thing guests see and experience; make it memorable!