Want to dress your ordinary table and create an aesthetically pleasing one? Well, you should definitely go for dining table runners. They are cost effective way which help to brighten up your dining table or coffee table. Table runners are available in a variety of materials, colors and sizes. There is definitely not a particular rule to purchase them! However it's better to go for the one that suits any table and home decor. Here are some of the beautiful table runner ideas;
source: shopify.com
If you find the white color too basic for your dining room, go for a table runner in a solid color or pattern. A combination of dark shades like grey and black creates an aesthetic look.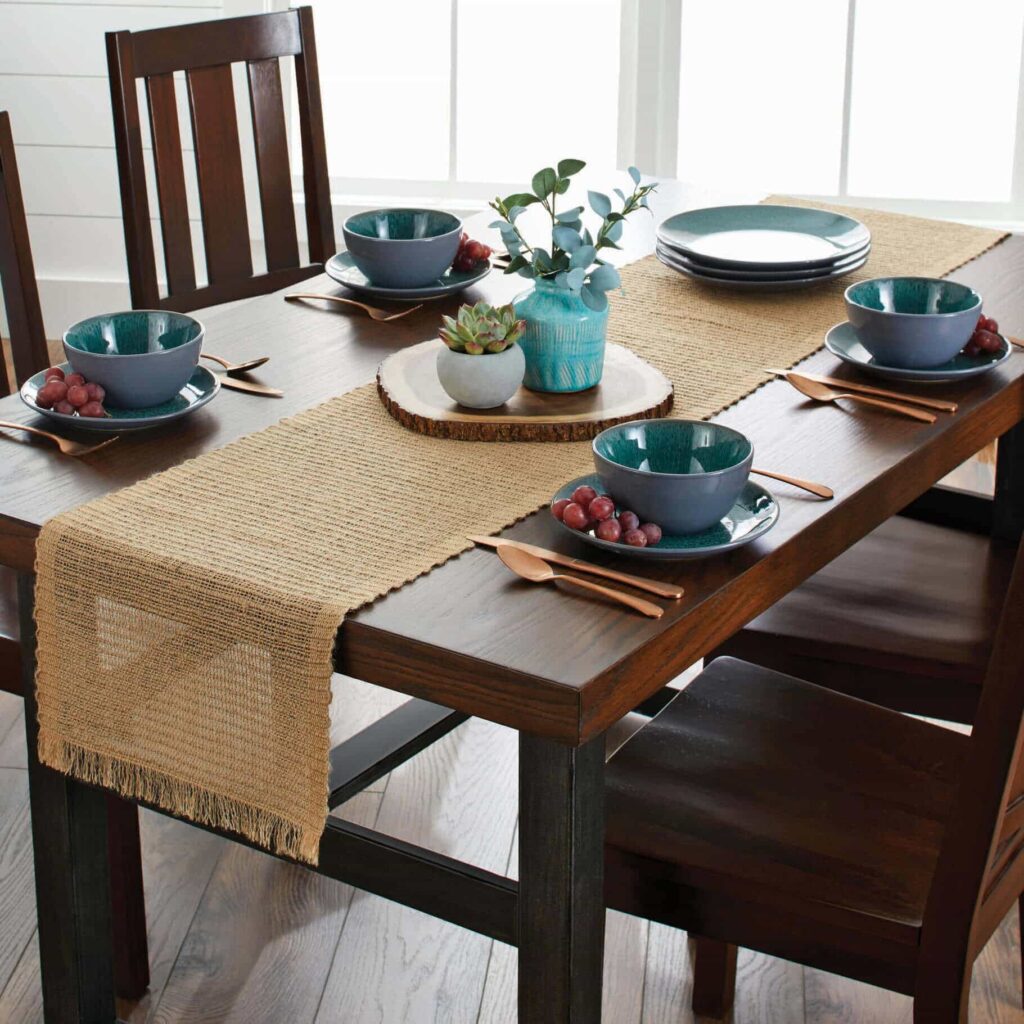 source: walmartimages.com
If you want simple yet artistic look, go for table runners which are made of fabric blends. These have an artsy appearance, they are also available in a variety of unique styles. Some of them are also scalloped, fringed and lacy. You can also prefer blends of two different materials. Blends of linen and cotton are not only easy to care for but also machine washable.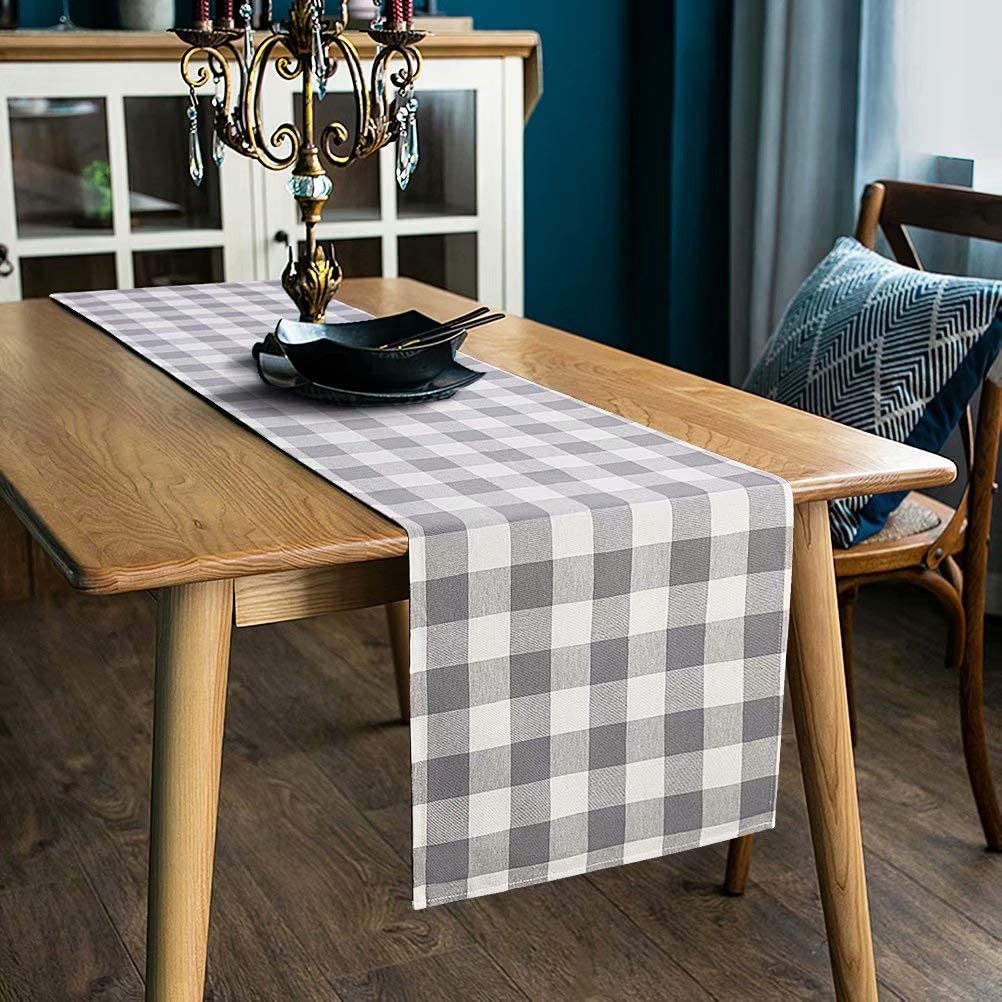 source: amazon.com
When thinking of table runner, always make sure to match it with your existing decor and furniture of your dining table. This helps to create a cohesive look. To give it a more dramatic look, go for some floral vases along with some crockeries.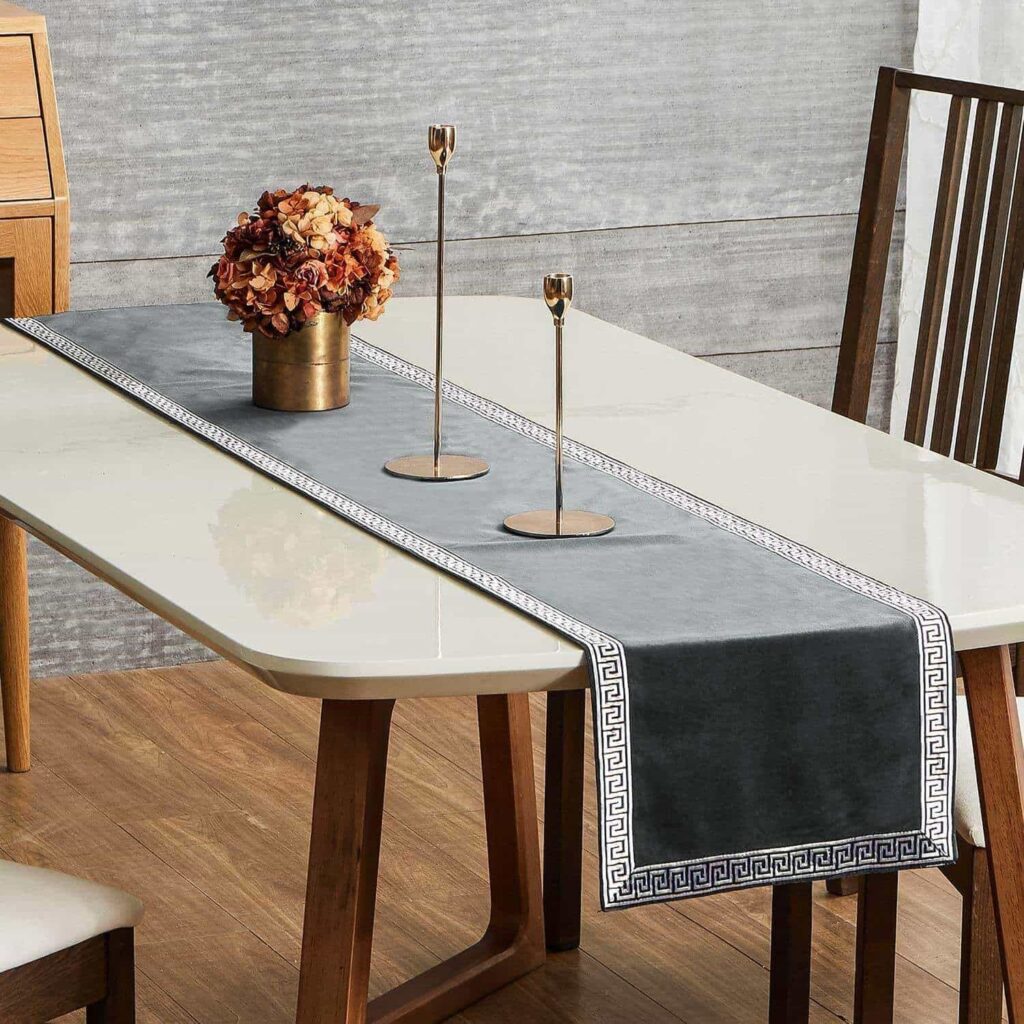 source: amazon.com
There is a wide range of patterns to choose for your table runner. You can go for lemon or flower prints if you are into fun and lively table settings. You can even add a pop of color to your dining table by going for a table runner with stripes or shapes. How about a checkered one? It is casual and versatile for every day use and makes a statement too.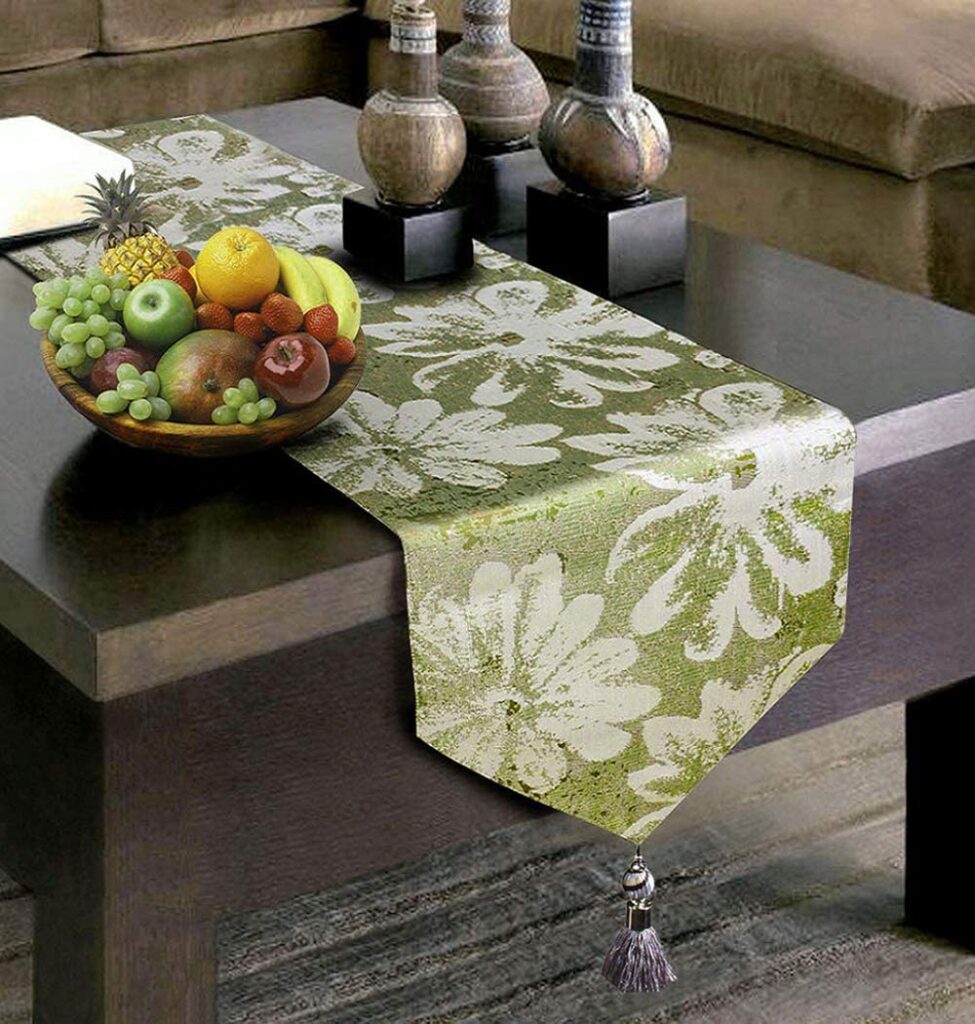 source: amazon.com
The texture and the material of the table runner impacts the overall appearance of the dinning table setting. Smooth and shiny fabrics like satin, polyester and silk goes with glass, lacquered wood and glossy tables. These type of fabrics are perfect for formal dinners.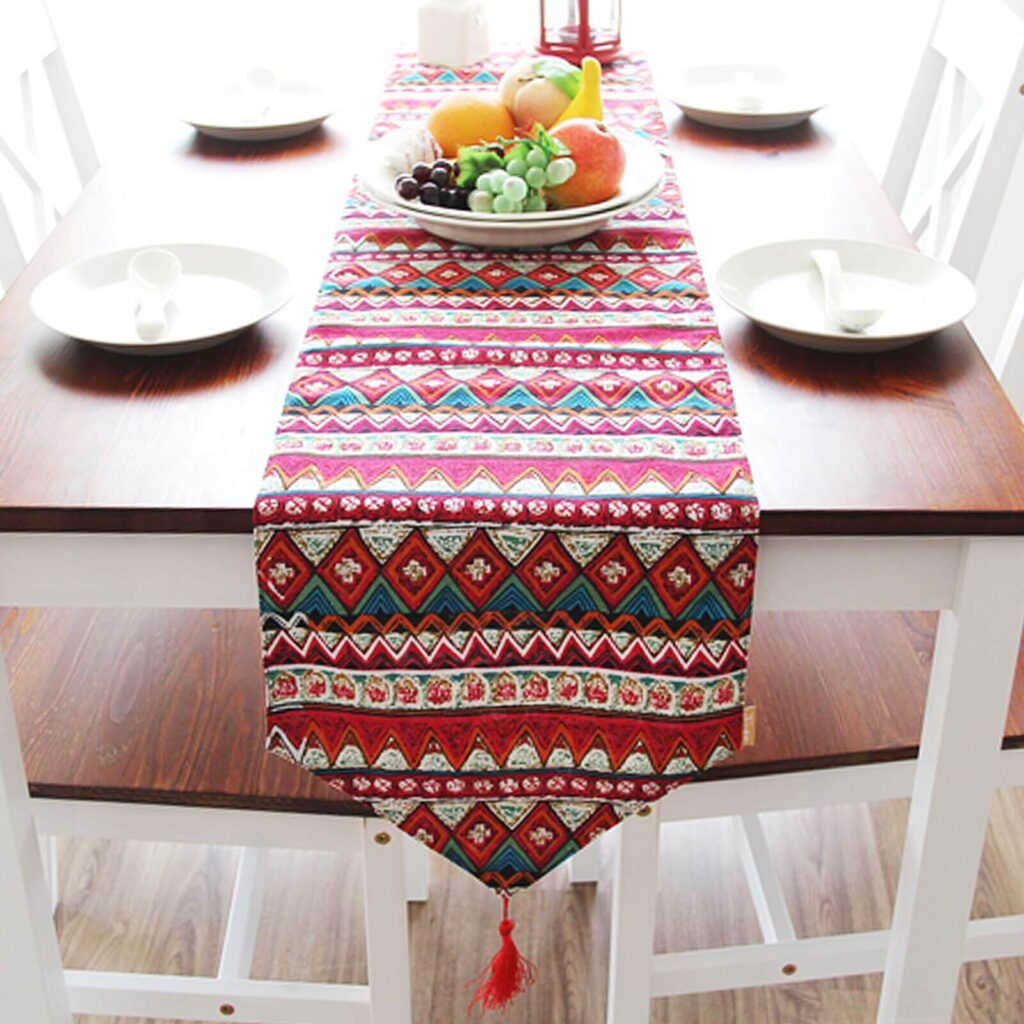 source: aliexpress.com
If you enjoy hosting themed parties, spice up your table with seasonable table runners. Go for some beautiful floral prints. Thanksgiving dinners would look best with the maple leaves prints!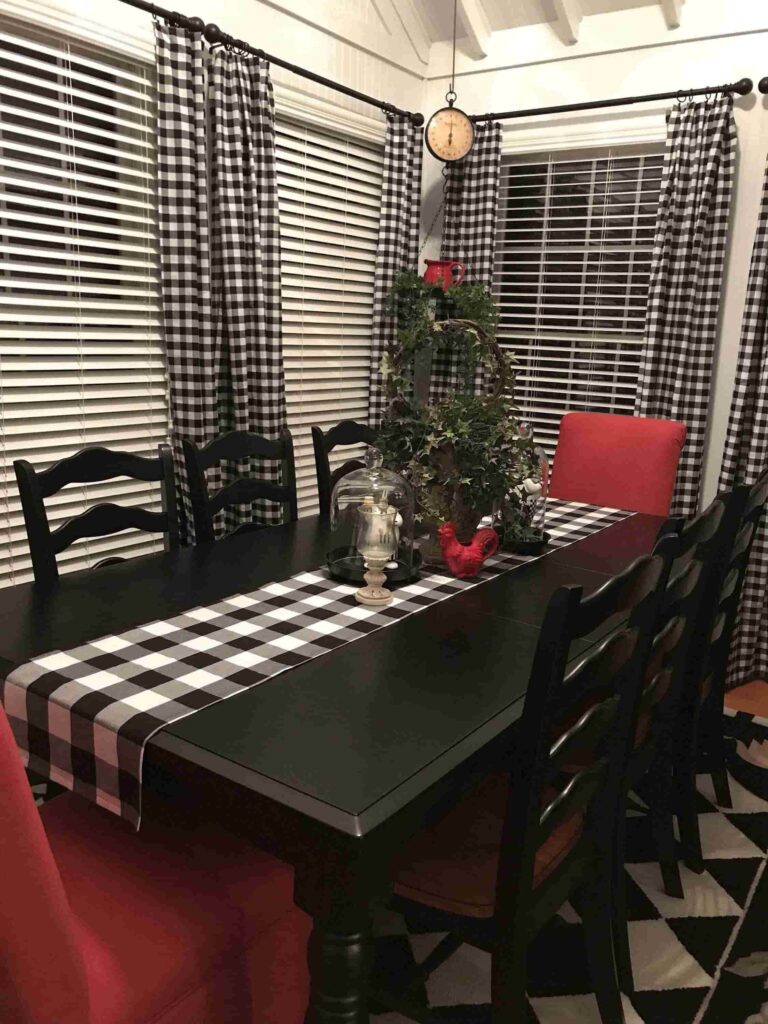 source: pinterest.com
How about a bohemian patterned linen table runner? This will give a rustic look and also neatly enhance your table setting. This style is good option in case you want an inviting and relaxed style for your casual gatherings. These are best for some festive occasions. Apart from this, linen is also safe to wash in the washing machine.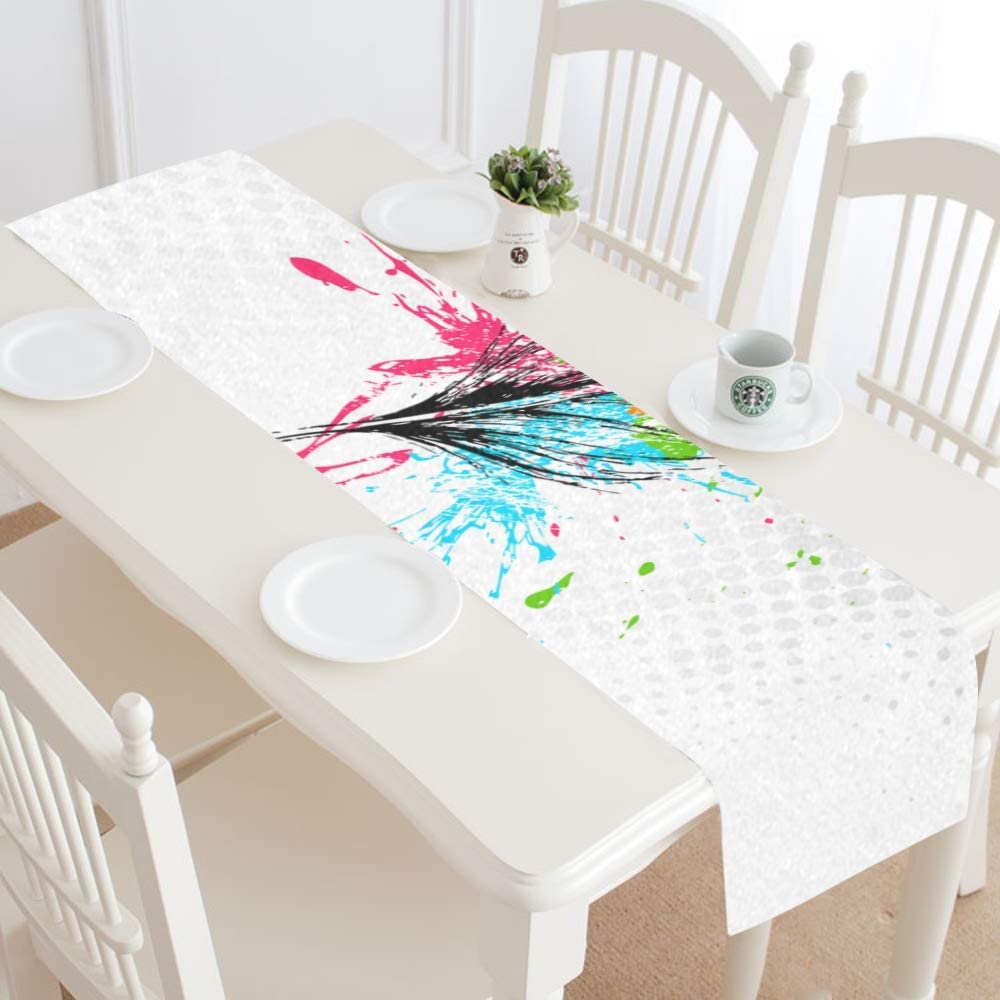 source: amazon.com
If you prefer a simple look, go for cotton table runners with minimal patterns. Stripes and checks is good idea too! Cotton has a classic style. It helps to dress up your table in a simple and elegant way. It requires minimal maintenance and can easily withstand everyday use.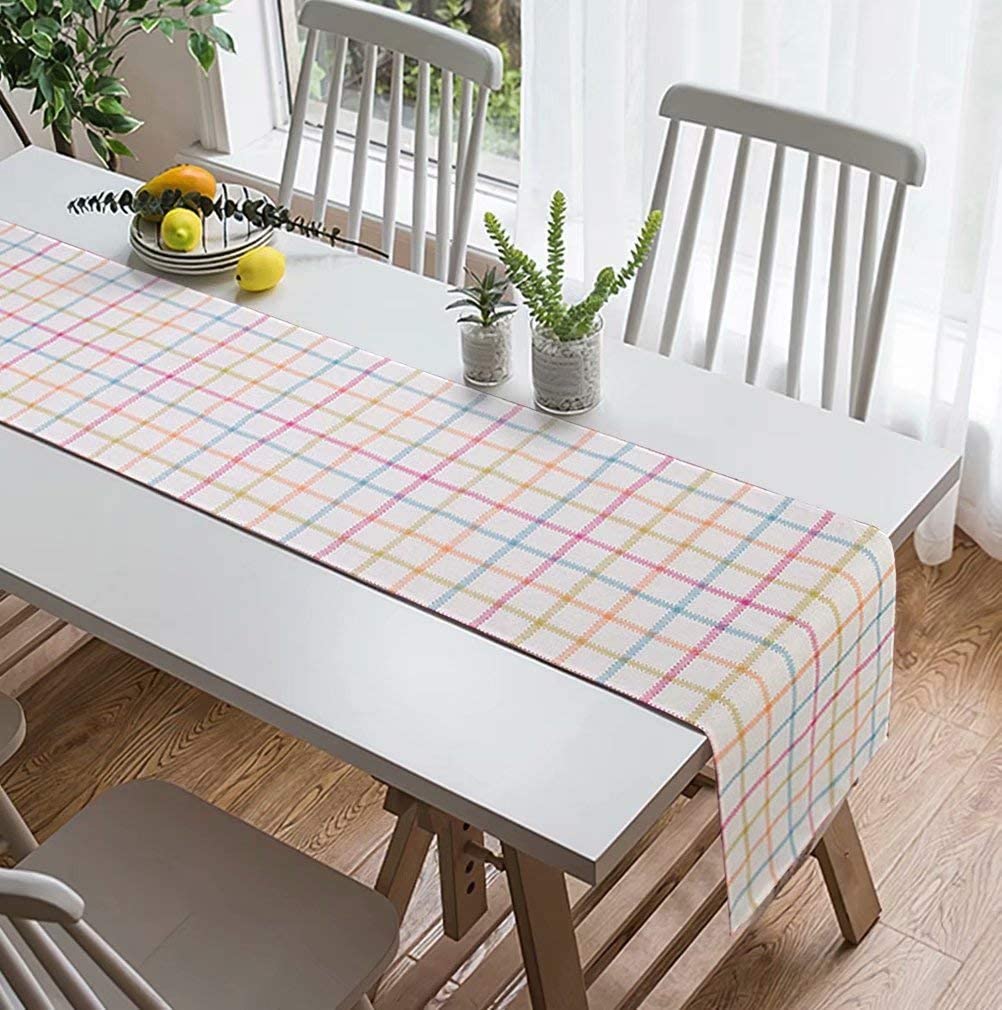 source: amazon.com
White table runners will never go out of style no matter whether you are hosting a casual or formal dinner. The color white is also a classic option specially for the people who are struggling to pick a color. You can also match your white table runner with white napkins and white crockeries. This will create a cohesive table setting.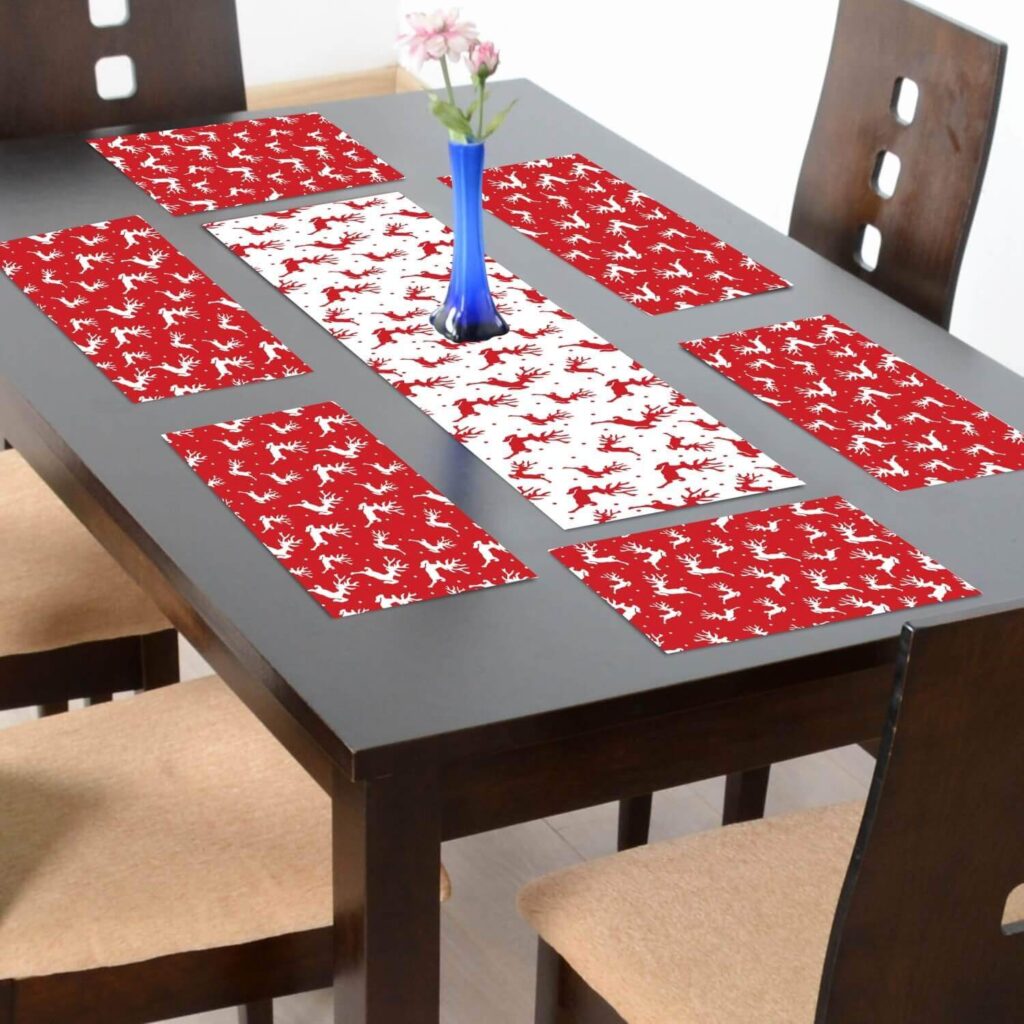 source: amazon.com
If you own a tumble made of wood or metal, go for natural fabrics such as twill and cotton.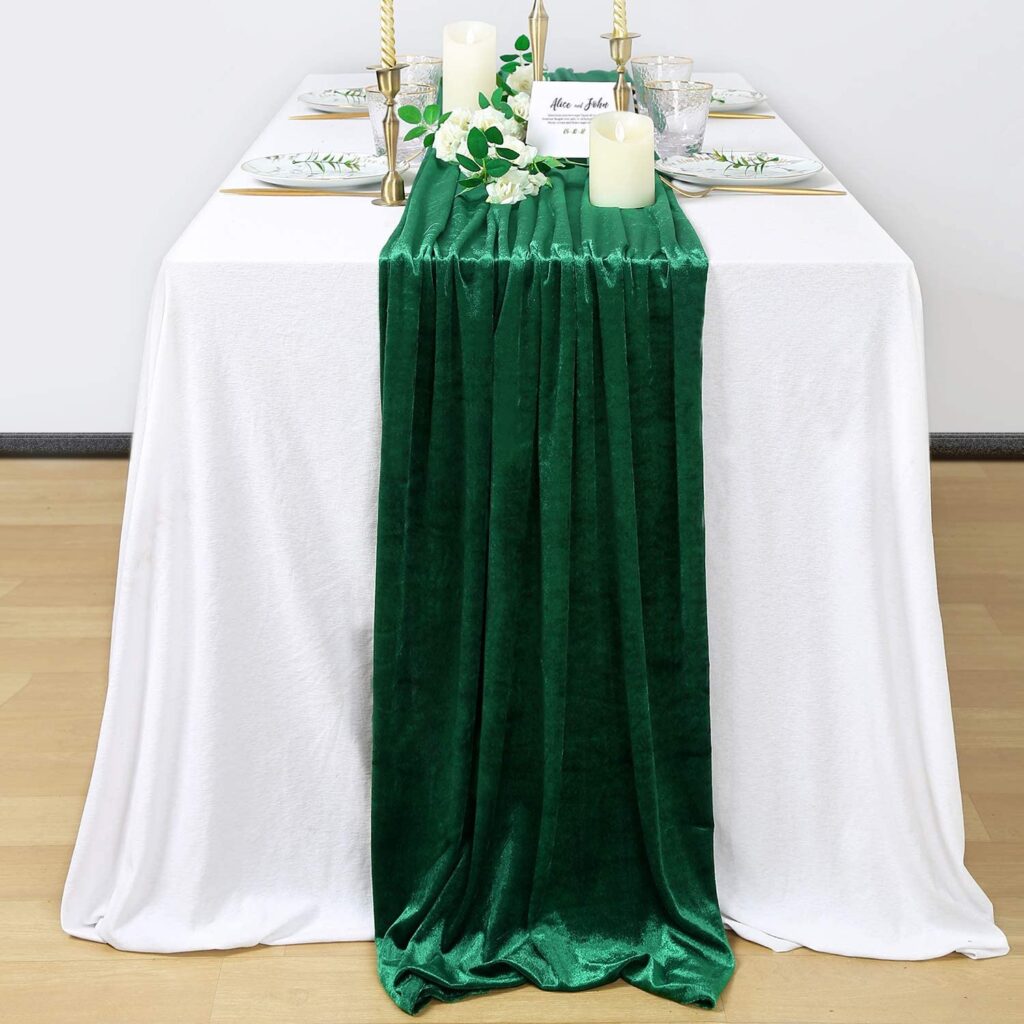 source: amazon.com
Size of the table runners is another factor to be considered. A short one helps to bring attention to the centerpiece. In case it's too short, make sure that a centerpiece like a vase is placed on it.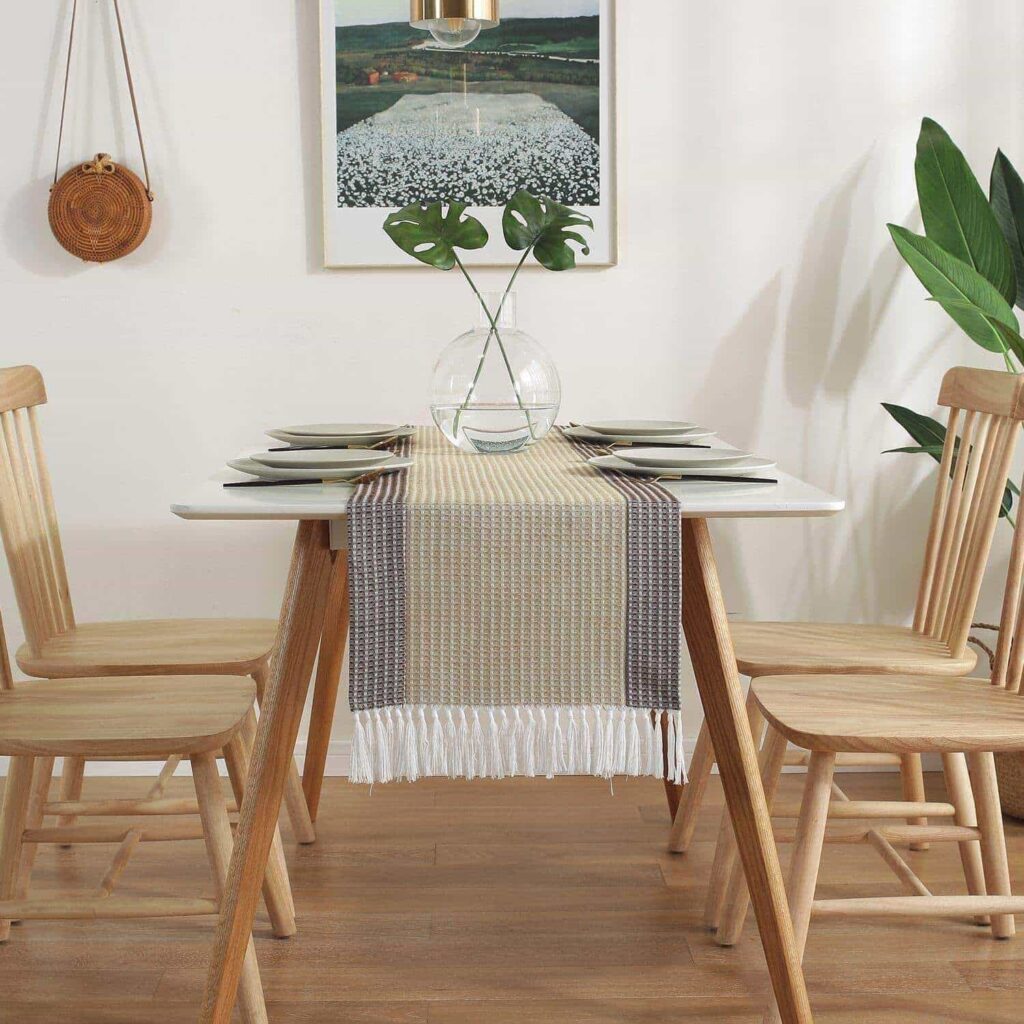 source: pinterest.com
For the length, it totally depends on your choice. However make sure that the length of your table runner should not be more than your tablecloth. If you prefer a long one, it should be at least 6 inches on both the sides of your table.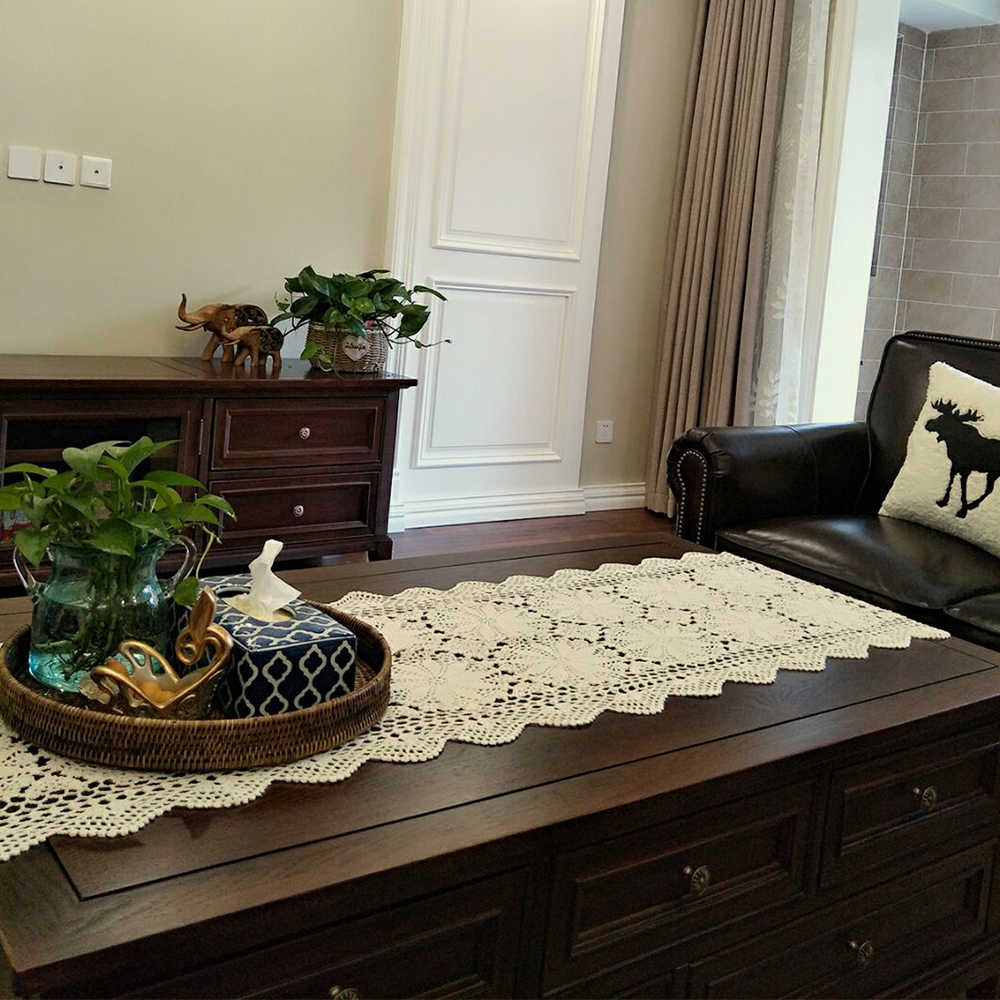 source: aliexpress.com
Twill and cotton table runners are best for daily use and casual occasions. They do not appear strikingly lavish.
If you have a formal occasion in your family, go for chick table accessories such as bulk lace table runners.
You can also try out posh fabrics like silk and velvet. These also help to provide an upscale look for your fancy dinners.
You will find a variety of styles that can suit any Occassion and home decor. Here we have tried to curate some of the most popular table runner design ideas.