In today's society, having the perfect bathroom is not only going to increase the value of your house, but it is also going to help to impress all of your visitors as well.  With that being said, having the best bathroom design trends for your renovation is going to be key in making sure that you end up with the absolute best bathroom on the entire street.  This means that you will have to make sure you have the absolute best tubs and sinks, all the way to the vanities and bathtubs.  With that being said, here is everything that you need to know in order to have the very best bathroom renovation that will come out better than you can ever imagine.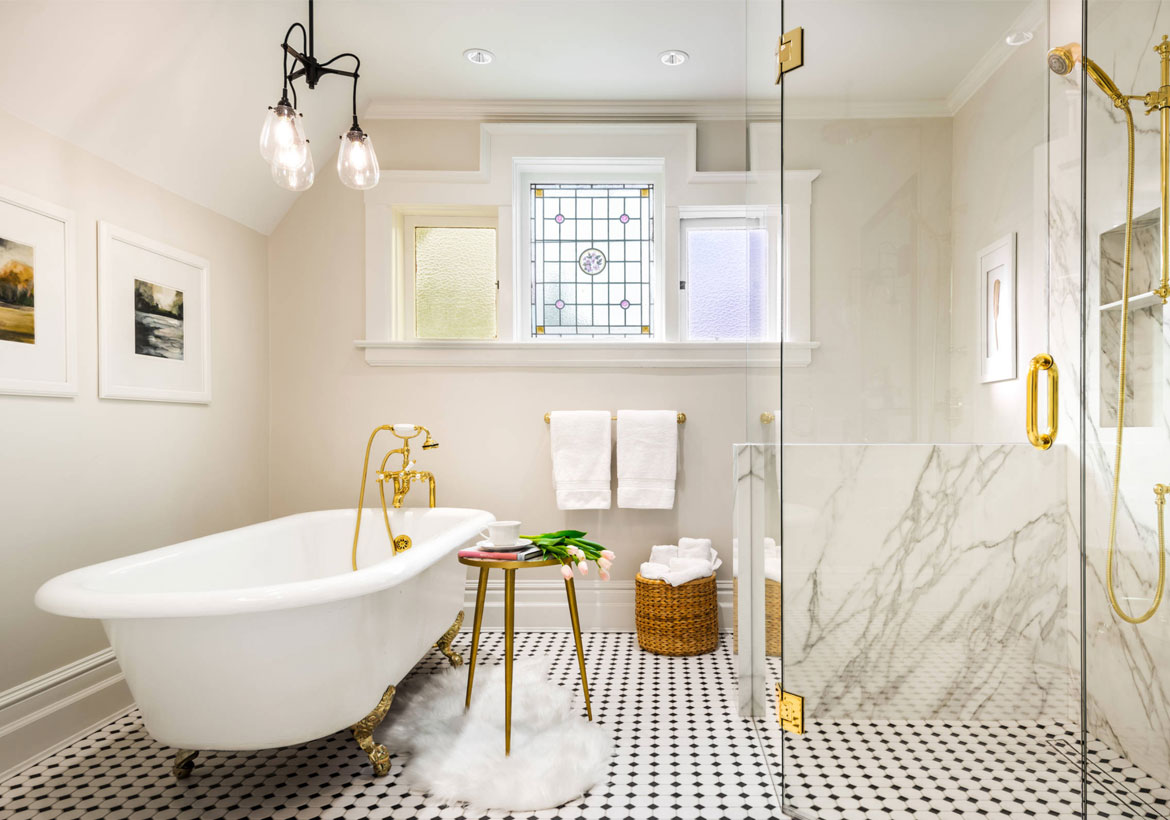 source: sebringdesignbuild.com
Black is the New Gray
While gray was one of the most popular colors over the last couple of years, the newest trends have started leaning towards and Essentially, while gray is going to be great, black is going to be better.  This is because the new trend is to have much darker tones, meaning that black and the other darker colors are going to start seeing an increase in popularity within the upcoming year.  But just to clarify, the black that is going to be used in the bathrooms will be in the light fixtures, mirrors, vanities, and all of the other fixtures, most of those having matte finishes.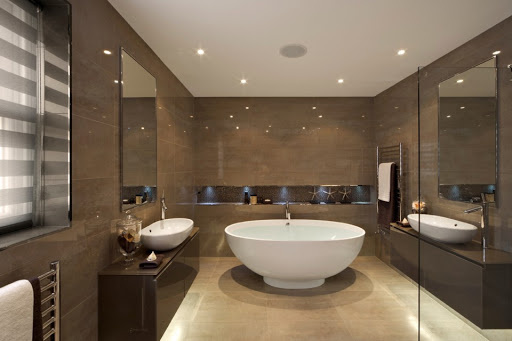 source: pinterest.com
Just know that while going black is going to be a bold choice that many will be hesitant about, you can expect dark gray to also be used in order to satisfy the needs of those who are not quite ready for all of the boldness that black offers.
Bathrooms That Represent the Future
In this day and age, your entire bathroom is going to get a huge technological makeover.  While you will more than likely already have a toilet seat that can heat your butt, open automatically, and even wipe for you, the technology in regard to bathrooms has really been elevated as of late.  This is going to include smart showers, automatic sinks, and even mini refrigerators.  Essentially, you will be able to program every aspect of your bathroom, meaning that you can have a nice, hot shower all set up for you as soon as you step into your house after a hard day of work.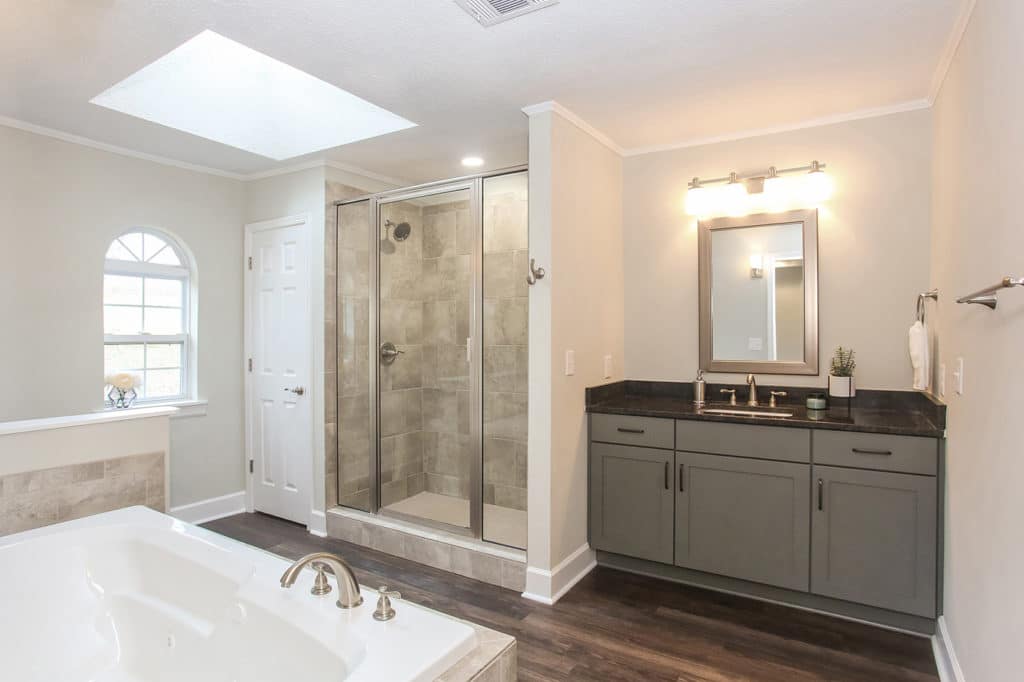 source: tracytesmerremodeling.com
As if that weren't enough, many people are starting to add built-in Bluetooth speakers to their bathrooms as well.  Essentially, they will now be able to jam out whenever they are in the shower or taking their daily dump.  On top of that, all of these features are going to be voice activated, meaning that you will not even have to do anything except for say what you want to happen.  When it comes to modern day bathrooms, the trend is to have one that can do pretty much anything and be controlled by nothing more than your own voice.  It's almost like the future is arrived in your bathroom ideas at the architecture designs.