Introduction
Learning and success are up to the child, but you are responsible for providing the greatest possible environment for them. Starting with the environment in which the youngsters spend their daily learning time.
For example, it is critical to designate a private and specific learning space in your home that will be excellent for your child. 
It will be its permanent learning location, filled with a welcoming, pleasant, and peaceful working atmosphere. This location will give a great learning environment away from all the distractions.
Things to consider before organizing a kid's study corner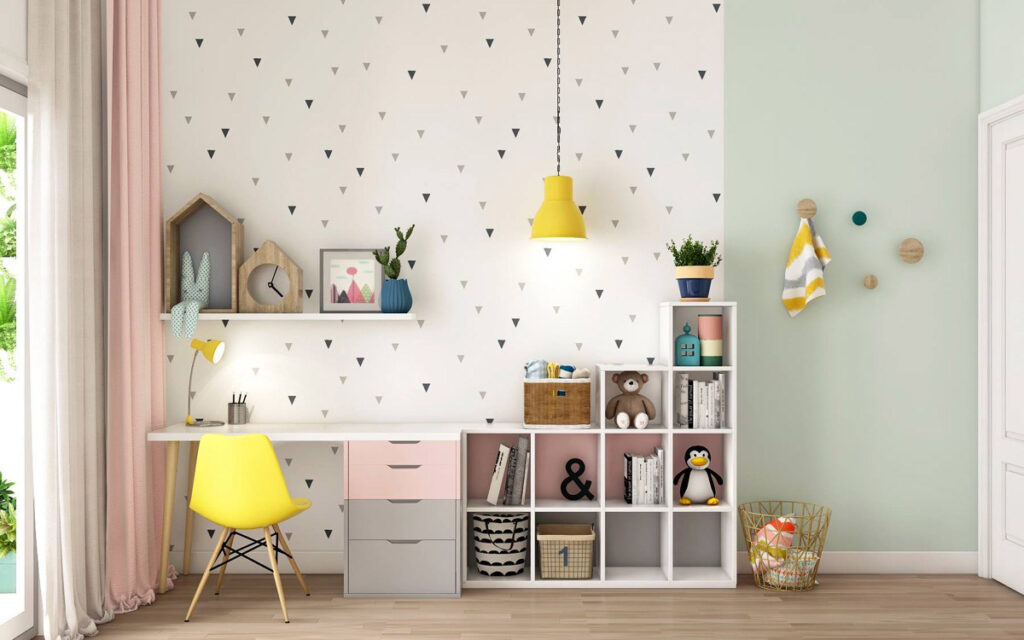 source: home-designing.com
Children must be at ease in order to study effectively. As a result, providing a comfortable table and chair is really vital.
Also, consider your child's height to ensure that the table is not too tall for them.
Choose the correct colors, a suitable desk, and a very comfy chair. And you will also have to create the ideal environment in which to increase productivity for a short period of time.
Your children will require a large amount of storage space in this room. The greatest method to ensure that there is enough space for everything is to organize the area that they have cleverly.
We have compiled a list of suggestions to set up a study corner for your kid for all these reasons. Take a look at these inspiring examples to gain some ideas on setting up a good learning environment for your kids.
Keep it organized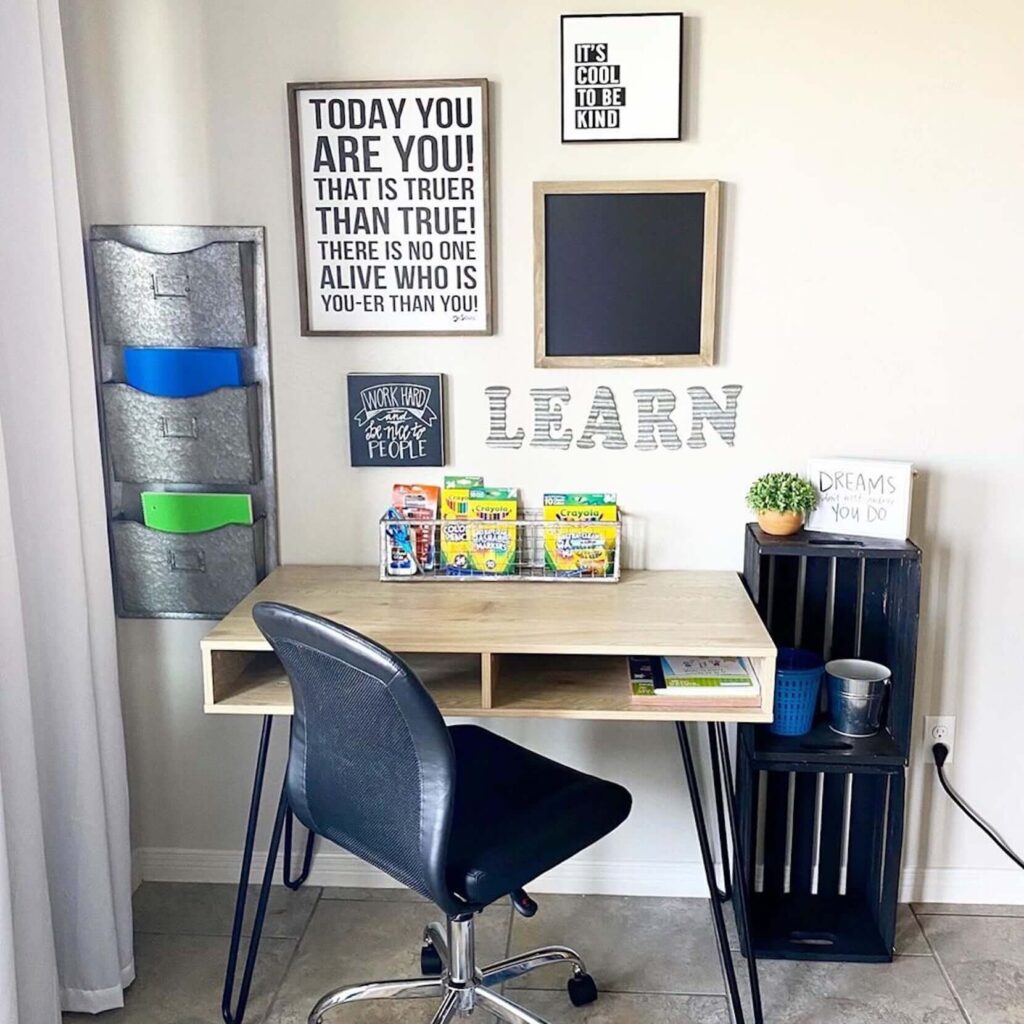 source: popsuger.com
Papers, notebooks, and pencils are frequently strewn across the table, resulting in a messy setting. 
The recommendation is to choose a desk with drawers or place a drawer beneath it, which will support objects that will always be close at hand but will be organized.
Crayons, pencils, and pens, for instance, can have their containers removed from the desk and placed on a narrow rack above it. 
You could even drill a hole in the board and place the pot there, allowing the child to take it out whenever they want to reduce the clutter.
Bookshelves are an ideal option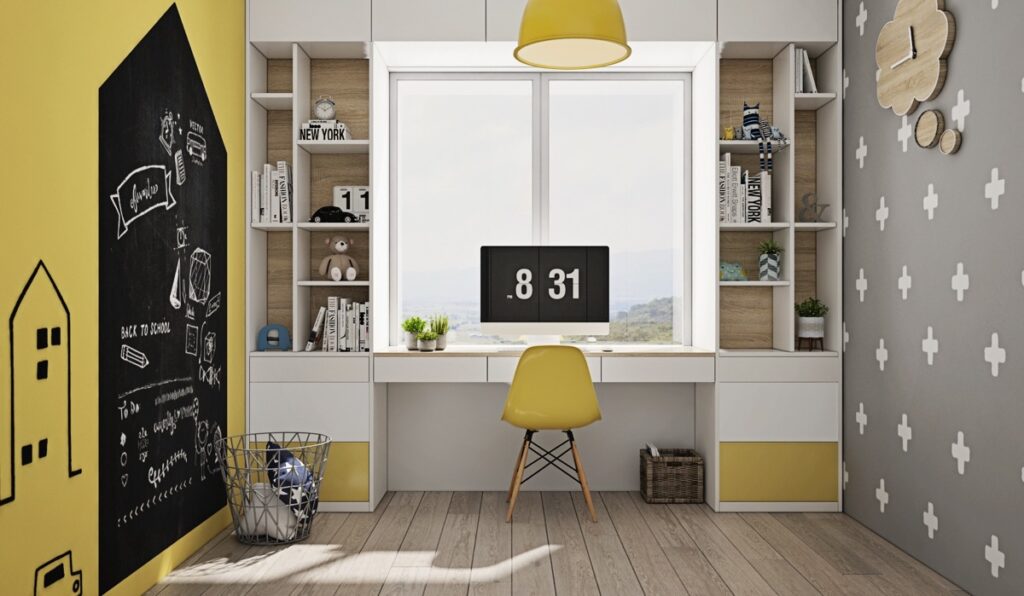 source: home-designing.com
Explore with a wall bookshelf for children! To adapt to their favorite storybooks, coloring papers, and diaries, experiment with shapes, unusual designs, and varying sizes. 
Class assignments, resources, and inspirational decor will be stored on study room bookcases, so strive to think out of the box when purchasing or making yours!
Play with colors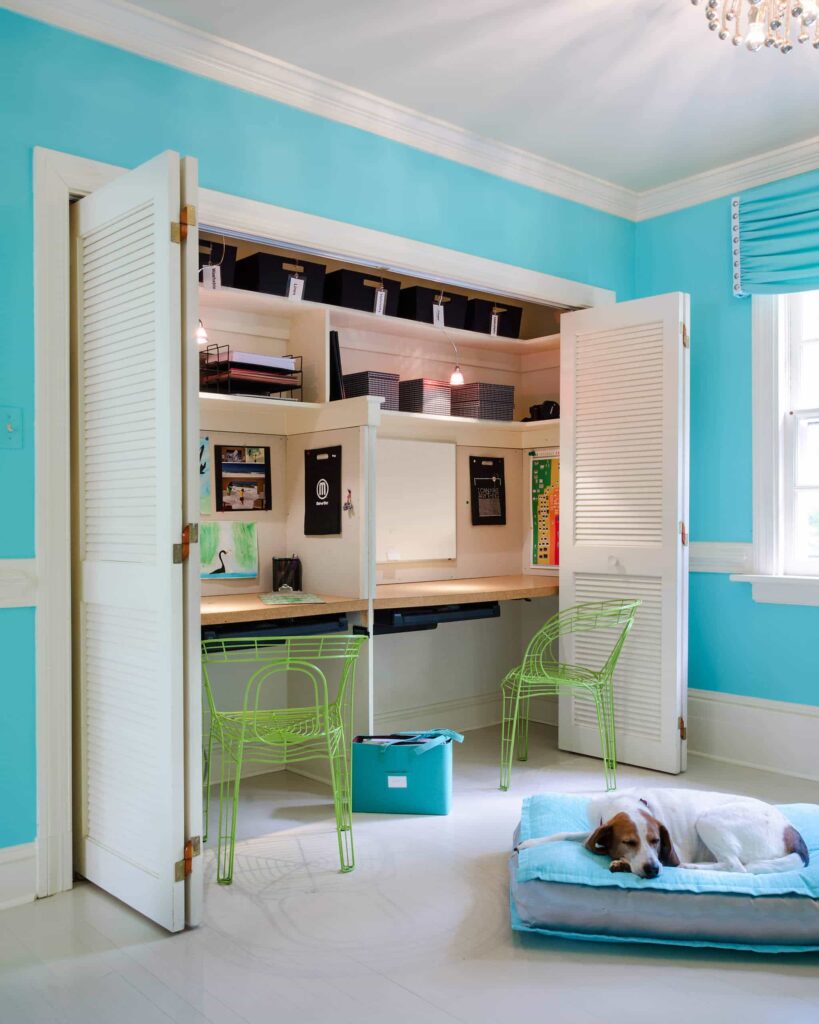 source: houzz.com
The idea of a bright and vibrantly colored kids' study room is suitable for all age groups, but it is exceptionally critical for smaller children! Bright colors excite the mind and can aid in information retention in children.
Use color theory from the classroom to aid learning at home. For example, if you want to improve your concentration, try green or opt for orange to enhance your mood. Blue is known for its relaxing properties, while red is thought to promote innovation!
Light the bulb of creativity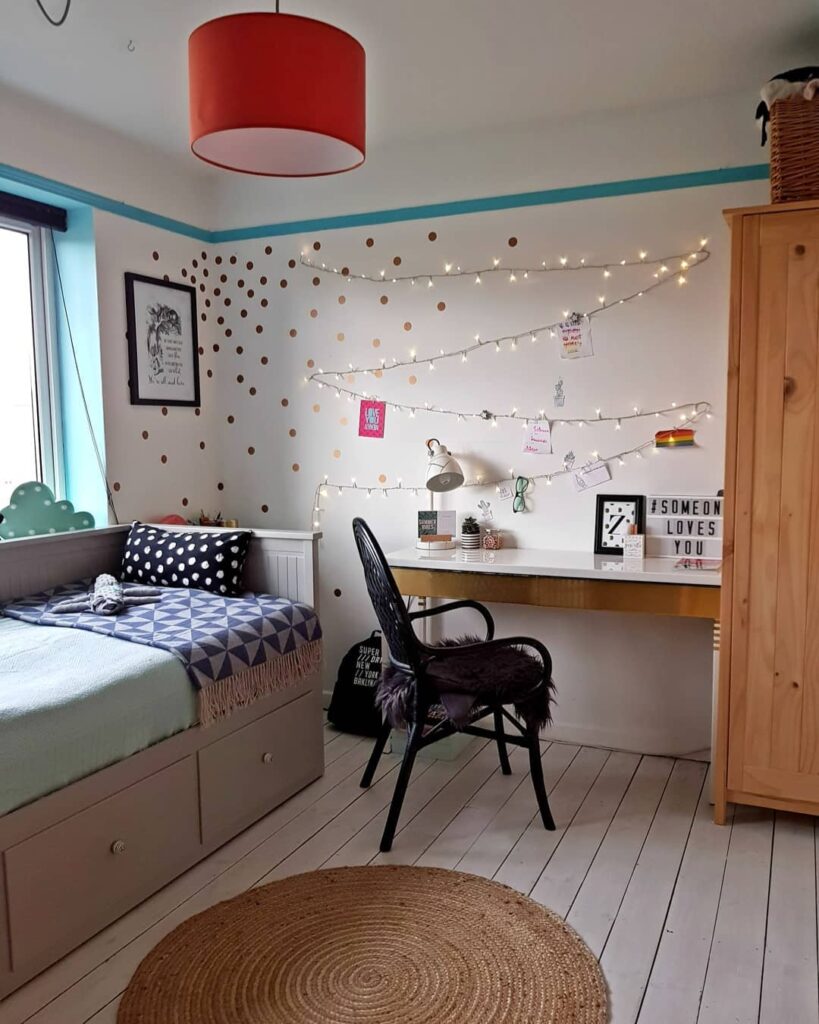 source: extraspace.com
If you don't have a lot of space in the house for a study area, search for additional tiny spaces that could be turned into a study nook. Frequently, there are many spaces in your home that is ideal for converting into a study room.
With a bit of DIY creativity, bookshelf ideas, and a table, we can easily transform it into a cute study room. Cut the tables in halfway and use L-brackets to attach them to the bookshelf.
To make a useable "wall," wrap the bookcase's back with corkboard, blackboard paint, or plasterboard. For extra storage, hang baskets on the bookcase's edges.
Cute kid's study corner idea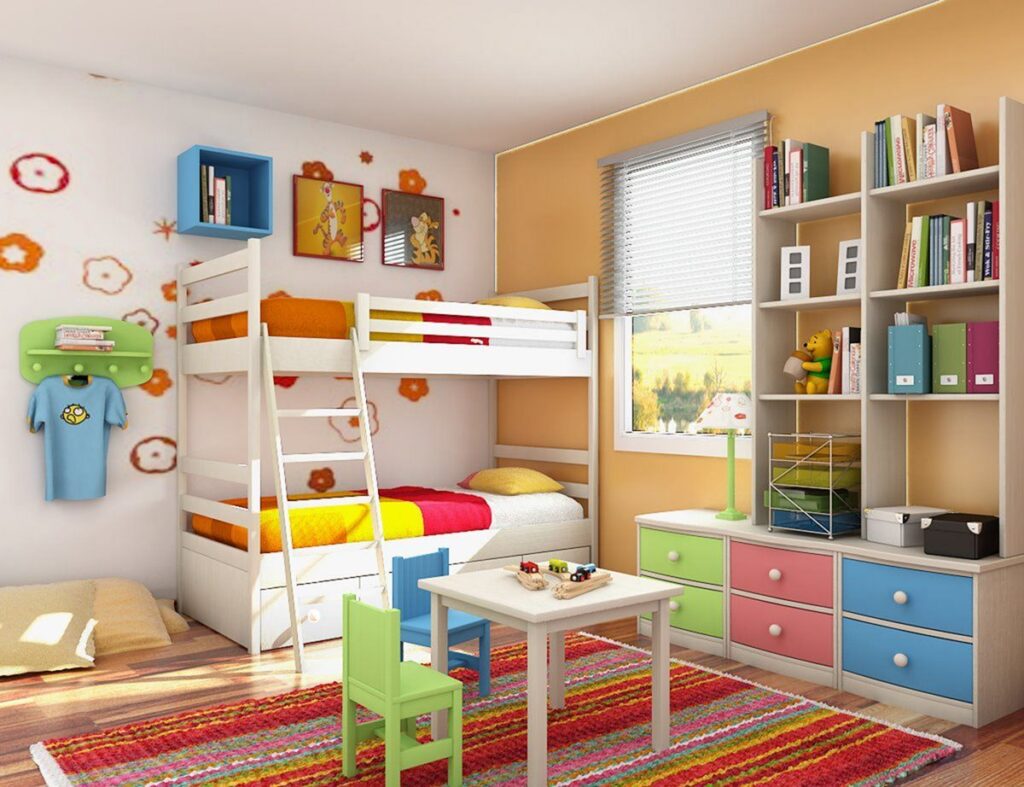 source: pinterest.com
Would you like to make your child's schoolwork more enjoyable? A one-of-a-kind homework set, such as this one, will maybe suffice.
This brightly colored clubhouse is a child's fantasy come true. A tiny study corner is an ideal spot for conducting schoolwork or arts & crafts. The closet's short walls are also used for book rails, art exhibits, and a giant chalkboard.
It provides a supervised setting in which children can study under the supervision of a parent, and we can easily clean it up when friends visit.
Illuminate with a table lamp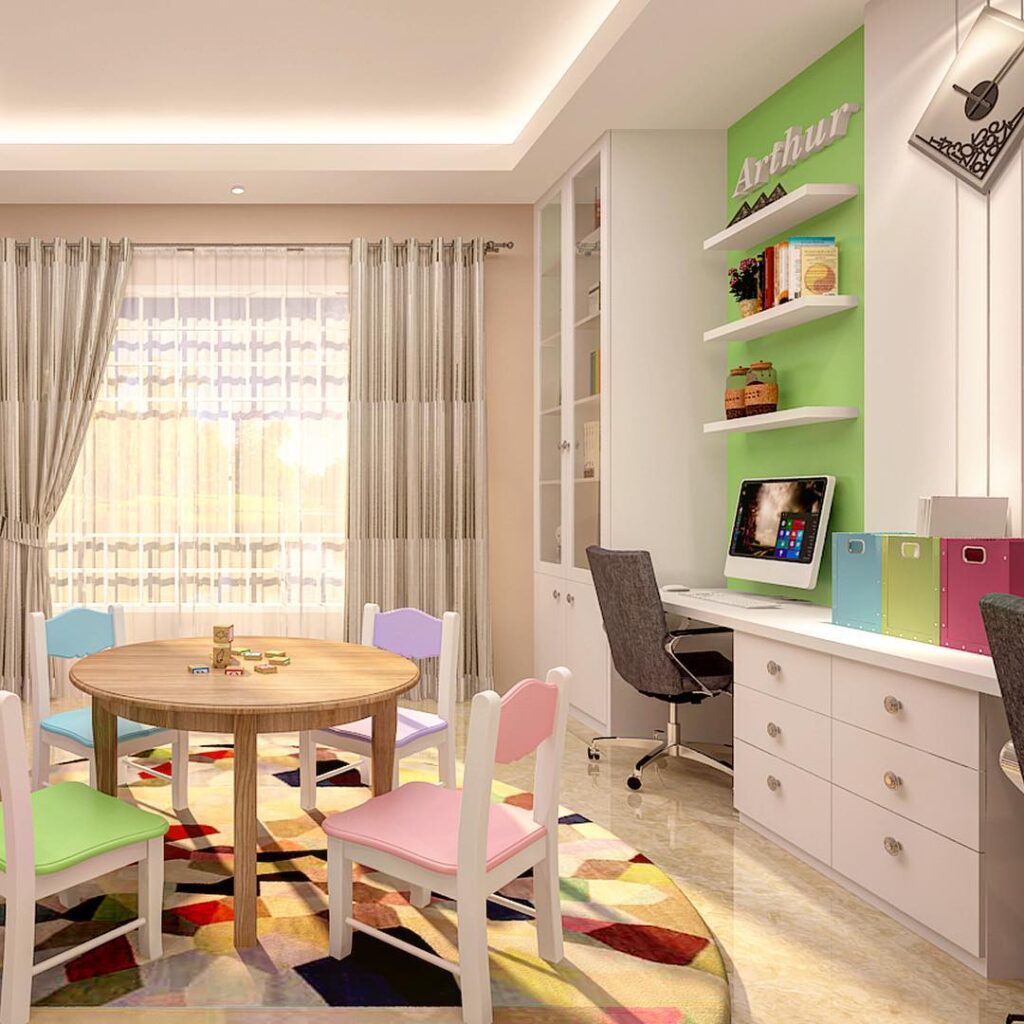 source: extraspace.com
It's a common misconception that the light in the room's center can sufficiently illuminate the study table. A light placed into the shelves above the table is great for preventing the toddler from straining his or her vision.
We can accomplish this by using a spot LED integrated into the piece. It's also worth considering adding more directional lighting, such as a wall sconce close to the desk or a side table, to aid reading.
Temporary study corner setup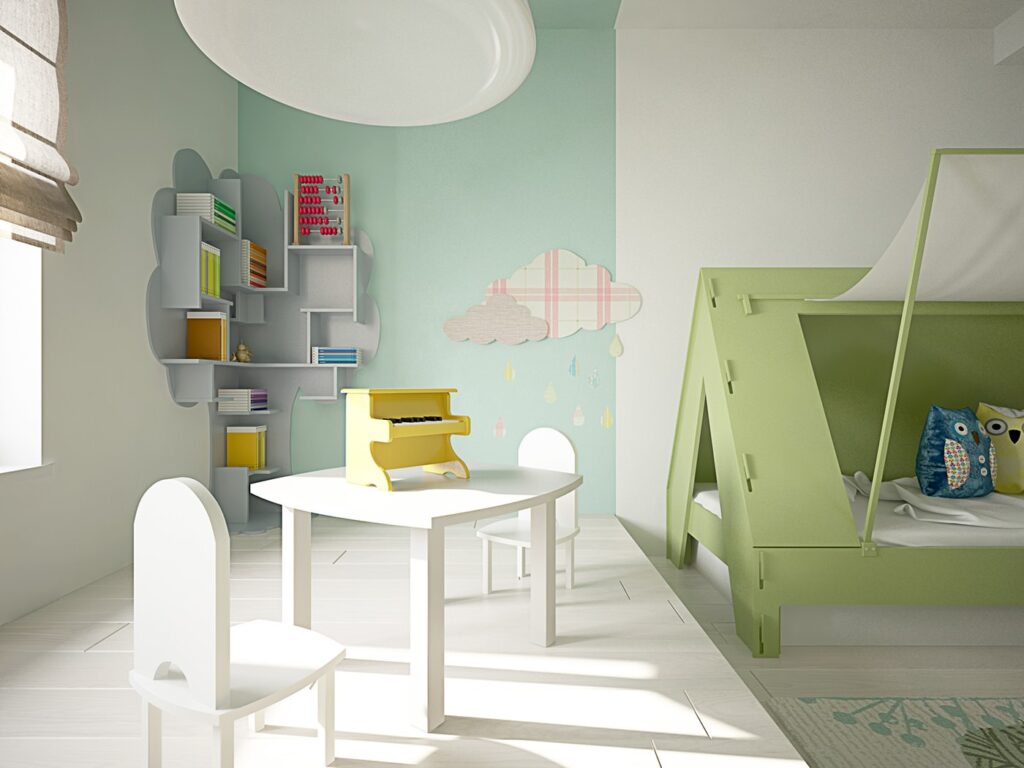 source: designtrends.com
Don't plan on using the study corner for a long time? Without permanently placing stuff, you can still have a well-equipped and effective study environment. 
All you'll need is a decent-sized desk, some lighting, a chair, and a few cardboard crates to get started. Colors can be mixed and matched and then stacked to act as storage shelves.
Luxurious kid's room idea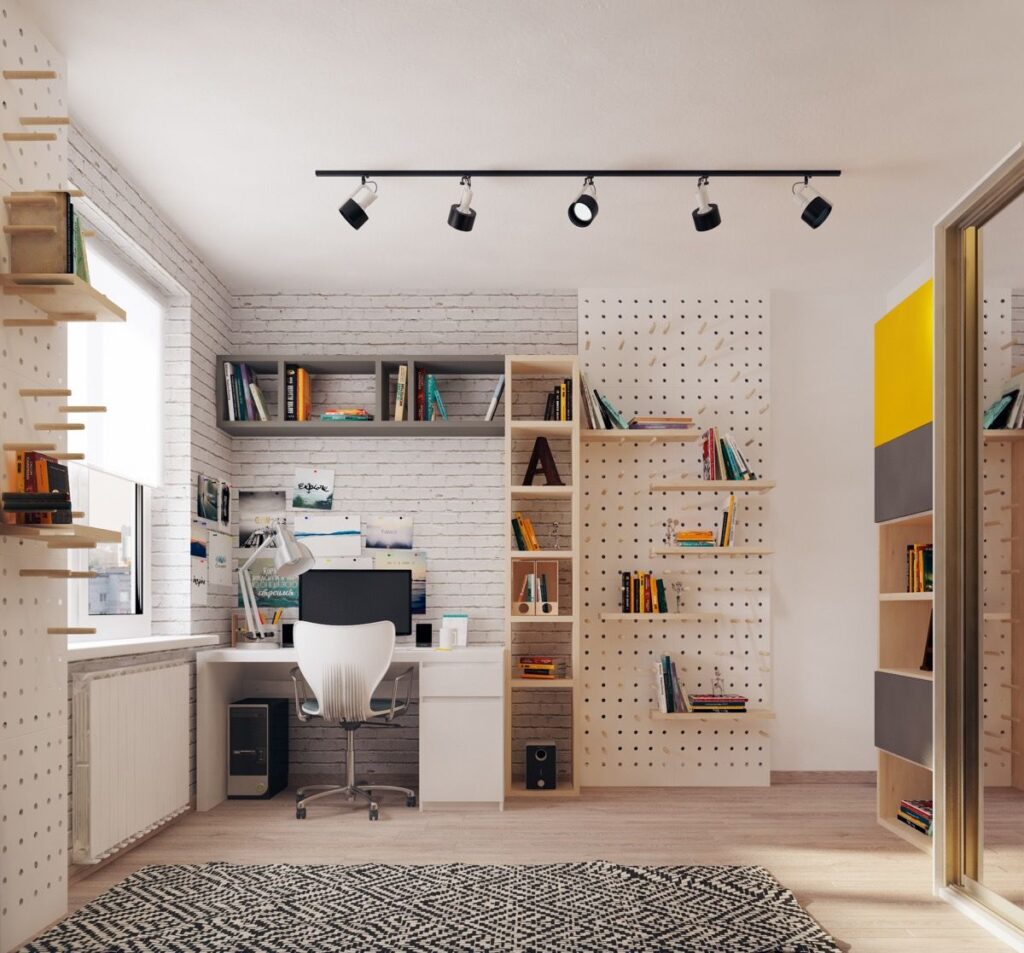 source: pinterest.com
Employ more sophisticated built-ins for your study room if you have got a higher budget. For example, for a practical lids corner, slide floating shelves on wheels underneath a table between bookcases.
Multiple home workplaces can be created by placing bookshelves with corkboard backing parallel to the wall—place desks between each bookcase and a huge cork panel or pegboard over each desk for added space.
Put a books cabinet between a countertop desk and wall shelves above for the next DIY study space concept. Of course, you'll adore the idea of putting cabinets over a small built-in desk as well.
Wrapping up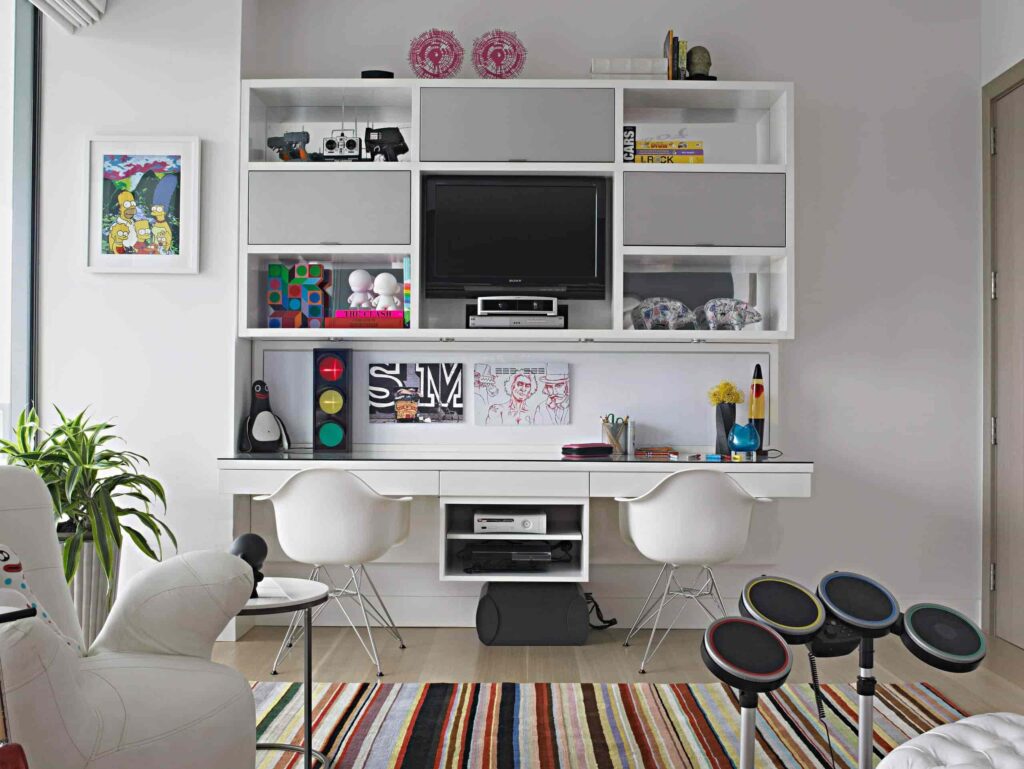 source: houzz.com
We have here stated eight cute yet stunning kids' study room ideas to help you out in making the same for your child. Make sure the space is cozy, comfortable, and suitable for learning. It always motivates the child to focus appropriately. 
Choose the best one from the above options as per your house space number of children. Do let us know in the comments section which studies corner idea you liked the most!