Interstate Moving Tips
Relocating your life from one state to another is not an easy task. You have to find a new place to live, register for school, find new doctors, and adjust to local customs and culture. But what about all that stuff you left behind? That's where we come in! Here are some tips on how to make interstate moving as painless as possible.
1. Know your rights
source: realsimple.com
Moving is never easy, but it gets even harder when movers don't respect the law. Before hiring a professional moving company, check out their online reviews and ensure the Department of Transportation has licensed them. And be sure to read your bill carefully after using any moving service–if something looks fishy, then it probably is fishy.
2. Make a schedule
The key to completing your move without any glitches is making a plan of action and sticking to that schedule. This way, you know what needs to be done, when, and how much time you need for each task. And don't forget about the clock–it's easy to underestimate the amount of time it takes to get things done.
3. Get a jump on moving day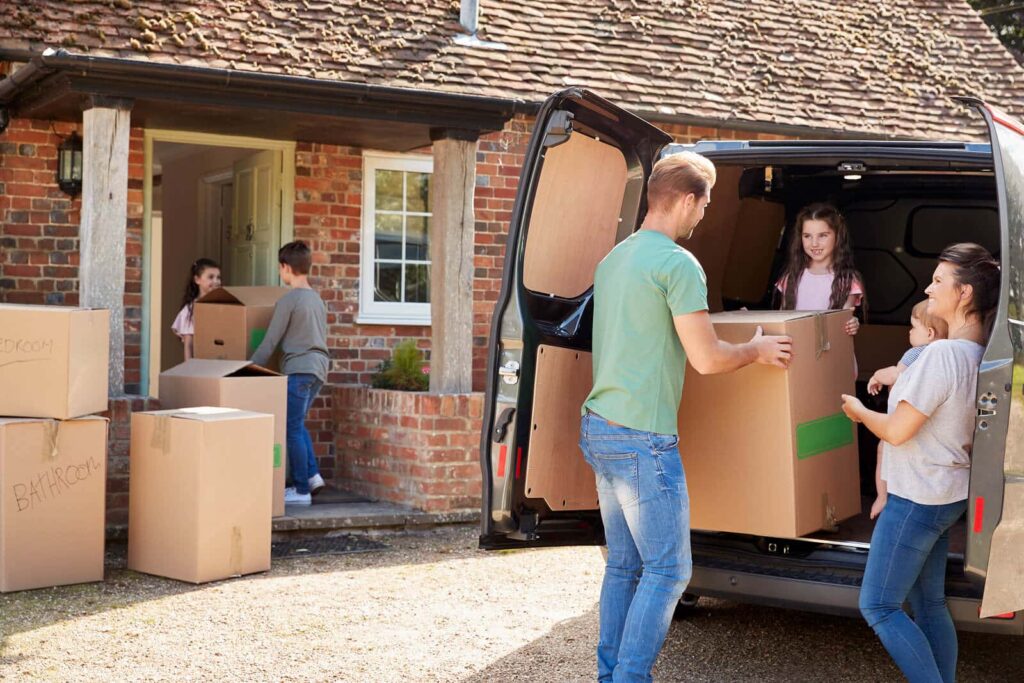 source: store-it.com
Just like anything else, life gets hectic, and a move is no exception. It is always good to have extra time for interstate moving because you never know what will come up that may take priority over your moving plans. Because of this, it is a good idea to start packing your belongings at least one week ahead of your scheduled move date. This way, if something comes up that causes you to delay your move-in date, all you have to do is to reschedule the moving company and not worry about missing any deadlines or having boxes sit around for too long.
4. Don't leave valuables behind
Unfortunately, even professional movers sometimes get distracted and forget about your valuables. If you want to be sure that these will make it into your new home intact, then you should pack them yourself. Keep in mind that fragile or bulky items are best packed in separate boxes.
5. Know your weight limits
Many people make the mistake of assuming that they will be able to move into their new home quicker if they don't hire professional movers and do it themselves. This logic makes sense, but only for small moves that won't require any big lifting. If you are moving a lot of heavy furniture, such as big-screen TVs and heavy appliances, you will need a moving service to help out.
6. Hire the right people for the job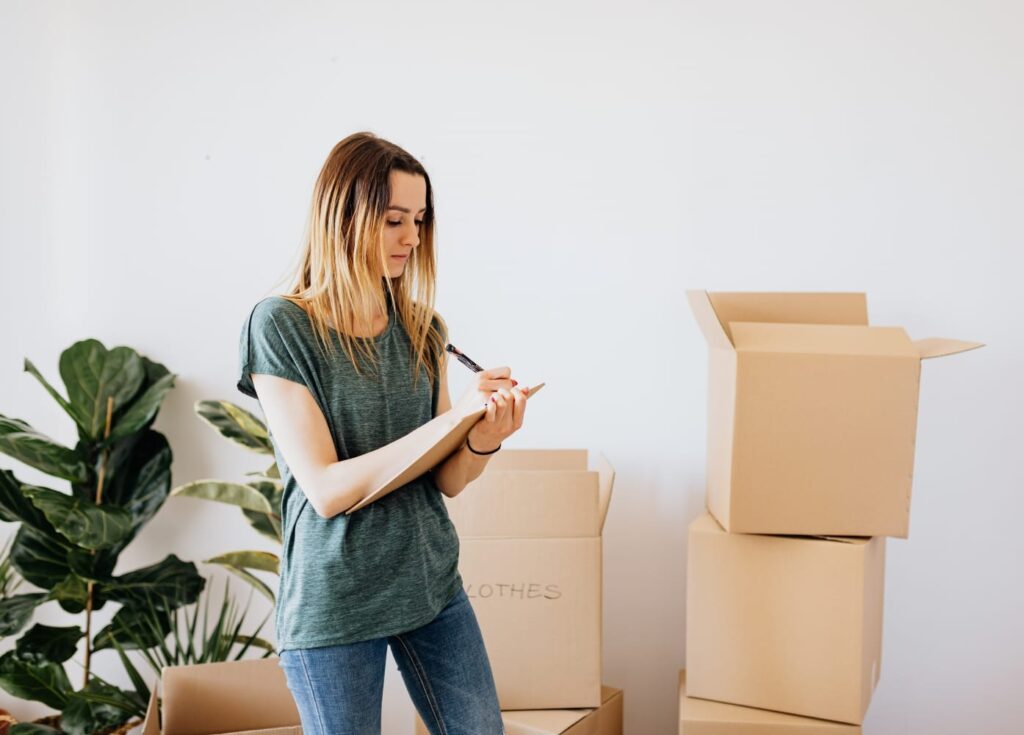 source: pods.com
You want to make sure that your goods are transported safely, which means using a moving company with all the necessary experience for interstate moving jobs and expertise in packing fragile household items like glassware. Research experienced interstate movers for your relocation and hire them, they will pack and transport all your belongings to your new home, so it makes a lot of sense to hire experienced ones instead of just anybody.
7. Keep in touch with friends and family
The last thing you want is for any of your belongings to get lost. The best way to avoid this is to keep your friends and family updated with where you are at all times. The thing is, it's easy to forget about things when you get busy, so make sure that any tracking devices that may be attached to your boxes are charged up and ready to use upon arrival at the new place.
8. Keep track of receipts
It's easy to get distracted when moving and forget about things like getting receipts or following up on any issues. This kind of thinking will only add more stress to an already time-consuming task, so it is always a better idea to stay organized. That sounds pretty much like common sense, but you would be surprised how many people tend to forget stuff like this, so handle your business and make sure everything is taken care of as soon as possible.
9. Have fun with the new place
source: inspirationfeed.com
The best way to get over any stress from interstate moving is by keeping a positive attitude and approaching things in a relaxed manner. Even though it will be a time-consuming task, try to have fun with the new place and explore your new surroundings.
10. Resist the urge to move too soon
Just because you are excited about moving into your newly purchased house, it doesn't mean that you should start packing right away. Many people make the mistake of doing this and end up regretting it later. The best way to avoid this is to take things slow and research to find out what you should be doing before any packing occurs.
11. Be mindful of the weather
It's always a good idea to check the forecast before setting up an interstate moving date, especially if you're planning to move during the holiday season. This will give you a clearer picture of how to proceed with your move and consider any unforeseen circumstances that may arise due to the weather conditions.
12. Don't forget about insurance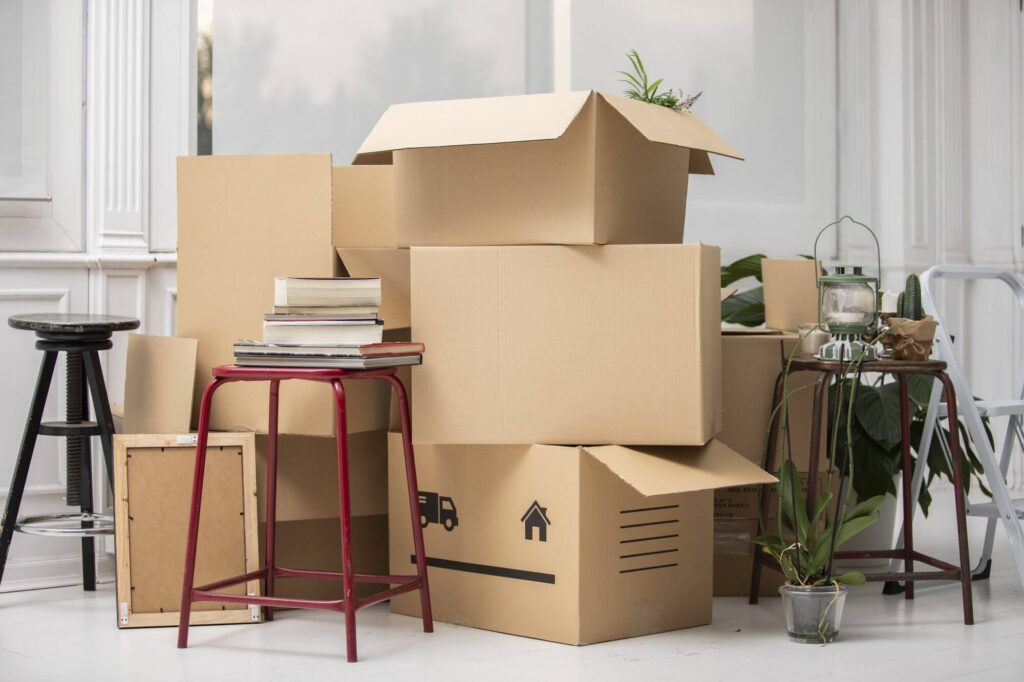 source: meredithcorp.io
Insurance is a great way to protect yourself against property loss and damage, which means that it only makes sense for you to opt for a comprehensive relocation insurance package. Please don't make the mistake of assuming that your regular homeowner's or renter's policy will cover you, as they often don't and are limited when it comes to weather-related incidents.
13. Keep an eye out for scams
According to statistics, many people fall victim to moving scams. The average cost of these scams is close to $1,000 per person. The best way to avoid being scammed is to hire licensed and insured professionals so that nothing goes wrong and you only pay for what you get. It's all about how you conduct your research and look for potential clues that will help you figure out if a deal is real or not.
14. Keep your food and water safe
The last thing you want is to arrive in your new place and have the fridge empty or the pantry bare. Before you set up any interstate moving date, make sure that you stock up on supplies so that things are taken care of when it comes down to it. The more you prepare, the better and smoother your relocation will be.
15. Keep pets safe during moving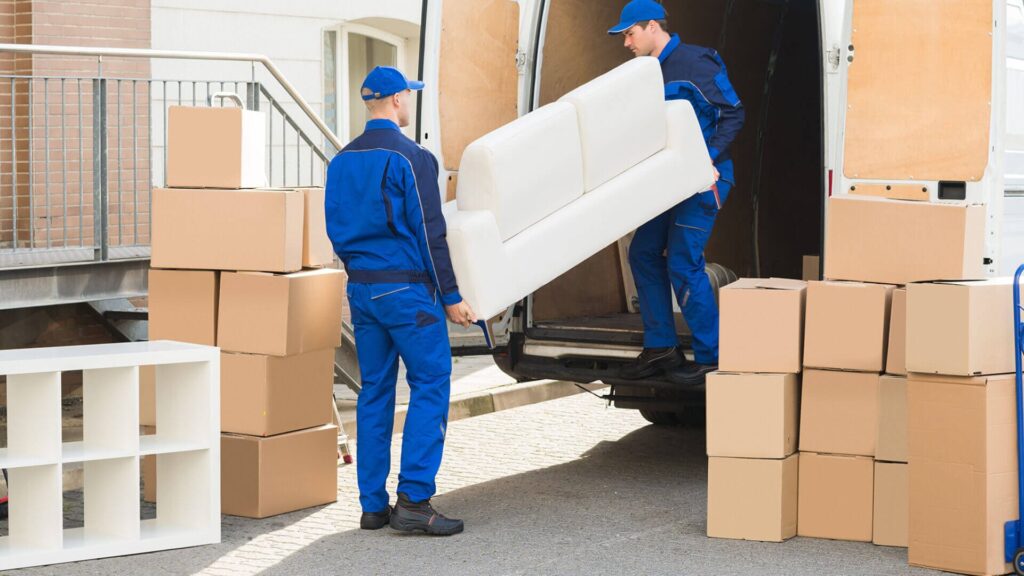 source: thearchitectsdiary.com
As much as possible, try to find someone willing to take care of your pet while you are away. If this isn't an option, make sure that you get a carrier for your furry friend to make him more comfortable during the trip.
Conclusion
Before you decide to move across state lines, you must plan and develop a strategy that will help make things easier for you. Remember that relocation is not an easy task, so do your research and find out what you should be doing before even one box gets packed.