Whether you own a business or live in a house, any room can benefit from countertops. While they are beautiful, maintaining them properly can help keep them in pristine condition for a long time. Follow the steps in this guide to ensure your countertop installation lasts many years. Our countertop maintenance topics include cleaning, sealing, repairing chips and scratches, and maintaining regular countertop maintenance.
Various Types of Countertops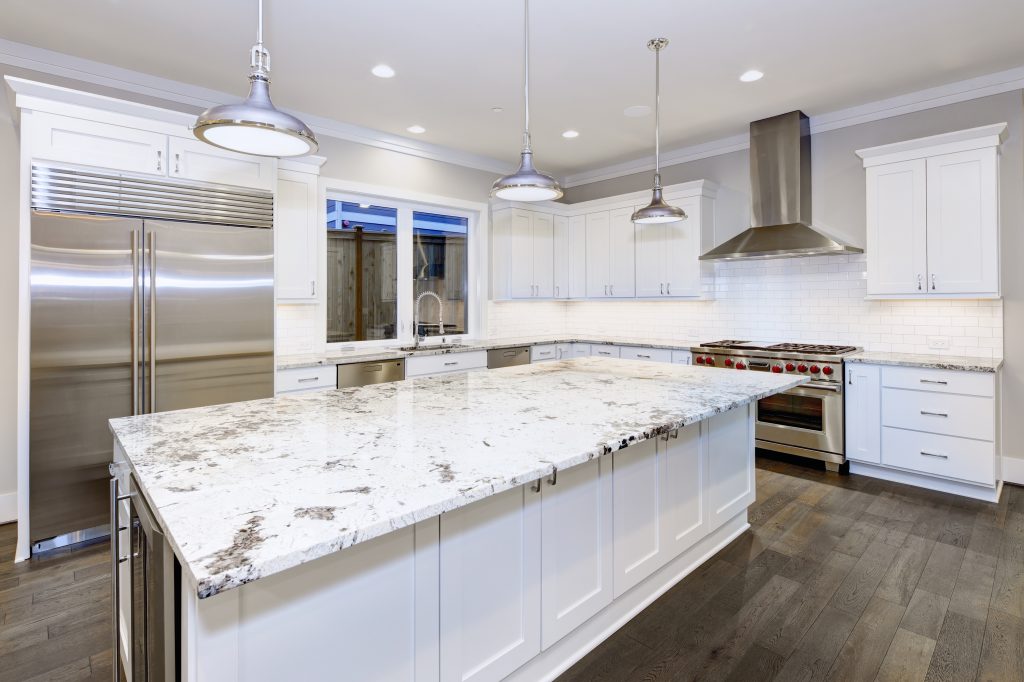 source: pinterest.com
The care and composition of different countertop materials vary. Working with natural stones like granite or marble is durable, but stain resistance requires regular sealing. So before proceeding with countertop installation, one needs to check the durability and ease of maintenance of engineered stone (quartz).
Laminate countertops are among the most affordable options on the market, and while they don't require special cleaning products or sealants, a damp cloth can get used regularly to clean them. Solid surface countertops are generally easier to maintain than other materials. 
However, it would help if you sealed them occasionally, and they are not as heat-resistant as some other materials. Maintenance and care practices depend on the countertop type and time duration since its installation.
Time Duration from Installation
The duration of installation often has a direct impact on maintenance practices for the countertops. For example, if you installed your countertop recently, then it may require more frequent cleaning and sealing to ensure that it stays looking its best for years to come. 
Conversely, if your countertops have been in place for some time, you may need to focus more on regular inspection to identify any chips or scratches that need repairing.
Depending on the duration of installation, consider replacing them with a sealant to protect against stains and damage. The longer it has been since installation, the more important it is to inspect regularly and clean and seal as necessary.
General Maintenance Tips
source: pinterest.com
No matter what type of countertops you have in your kitchen, all experts agree on a few general maintenance tips. The first and most important is to make sure that you clean your countertops regularly with mild detergent and warm water. It helps to prevent dust buildup, stains, and bacteria which can damage the surface over time.
Drying your counters after cleaning them is also important, as excess moisture can cause warping or mold growth. When sealing countertops, you should close all natural stone and engineered stone types annually and laminate surfaces every six months. Sealing helps protect against staining and discoloration while making cleaning the surface easier.
Ensure your countertop is regularly free from chips, scratches, and other damage. Repairing damage quickly will prevent further damage if found. Following these maintenance tips after installing your countertop is important, but you can also do some specific things to keep the countertop in the best condition.
The Right Care for Your Countertops
No matter your choice of countertops, it is important to give the material the proper care and maintenance to ensure its long-term durability. Different materials will require different types of cleaning and respect, so it's important to know what each type needs to keep it looking its best. Here we provide specific maintenance tips for granite, quartz, marble, solid surface, laminate, and concrete countertops.
Granite: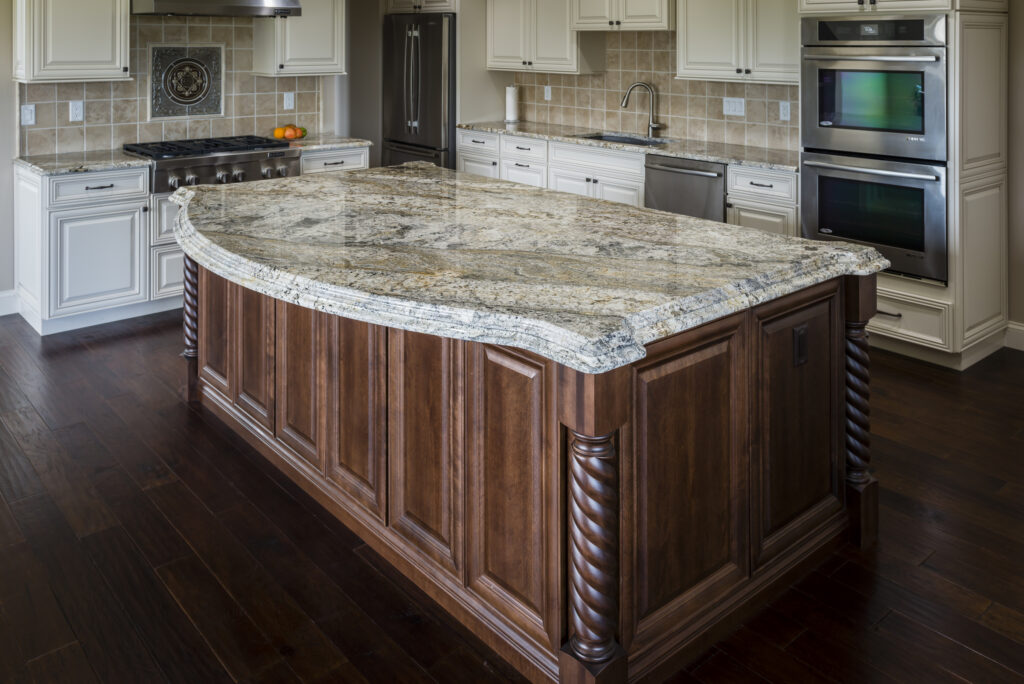 source: pinterest.com
Granite is the go-to for countertops because it is strong and beautiful. However, it does require regular sealing if you want to keep its stain resistance intact. 
Quartz: 
Quartz countertops are strong and require very little maintenance due to their nonporous nature. Cleaning them is as simple as wiping the surface with soap and water. Do not use harsh chemicals on quartz surfaces. Sealing isn't necessary with quartz. However, it can help keep the glossy finish intact for longer periods.
Marble:
Marble is one of the softest types of stone, so it requires extra special care to maintain its shine over time. It includes regular sealing every 6-12 months and avoiding acidic foods or cleaners that could damage its surface. Additionally, you should wipe down the marble countertop with a damp cloth and seal it regularly to keep it looking its best.
Solid Surface: 
source: pinterest.com
These countertops are acrylic, making them nonporous and easy to clean with soap and water. They also don't require special sealing or maintenance; however, you should avoid scouring pads as they can cause scratches on the surface. 
Laminate:
While Laminate is an affordable option for countertops, it requires special care to maintain its look for longer periods. Using harsh chemicals on laminate could cause discoloration and staining, so it's important to stick to soap and warm water for cleaning. Also, sealing laminate countertops every six months is a good way to keep the shine. 
Concrete: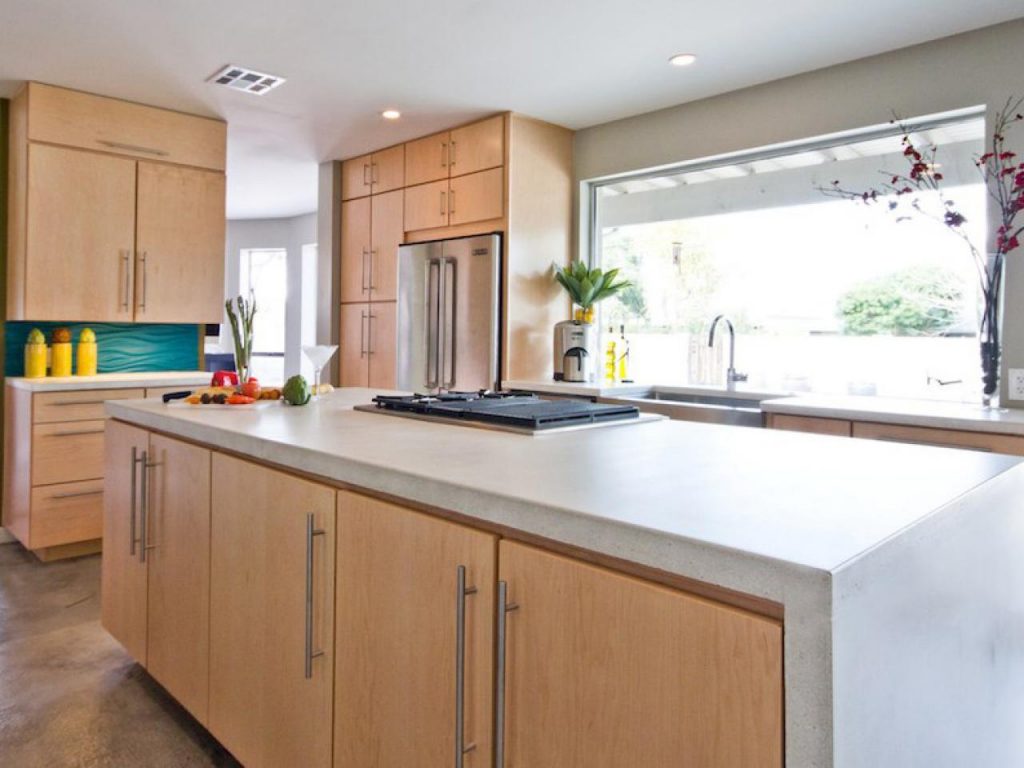 source: pinterest.com
The unique look of concrete makes it a popular material for countertops. However, it requires sealing to keep moisture out and prevent staining. It's also important to avoid harsh chemicals on concrete surfaces as they can cause discoloration and etching. 
Following these maintenance tips and caring for your countertops properly ensures they remain durable and beautiful long after installation. From granite to quartz, marble, solid surface, laminate and concrete countertops, there are specific maintenance steps to keep the material looking its best. Regular cleaning and sealing will help maintain a beautiful look for years!