When deciding on what their home should look like, many avoid unique patterns and fabrics. However, sticking only to neutral colors and textures can make your home decor seem uninspired and boring. Throwing an unusual pattern or fabric into the mix could go a long way in making your home feel cozy and unique. Still, it's important to know how to incorporate them into your decor properly. If you want to avoid your home looking messy, here are the 5 things you should pay attention to when choosing patterns and fabrics for your interior:
1. Look at the Big Picture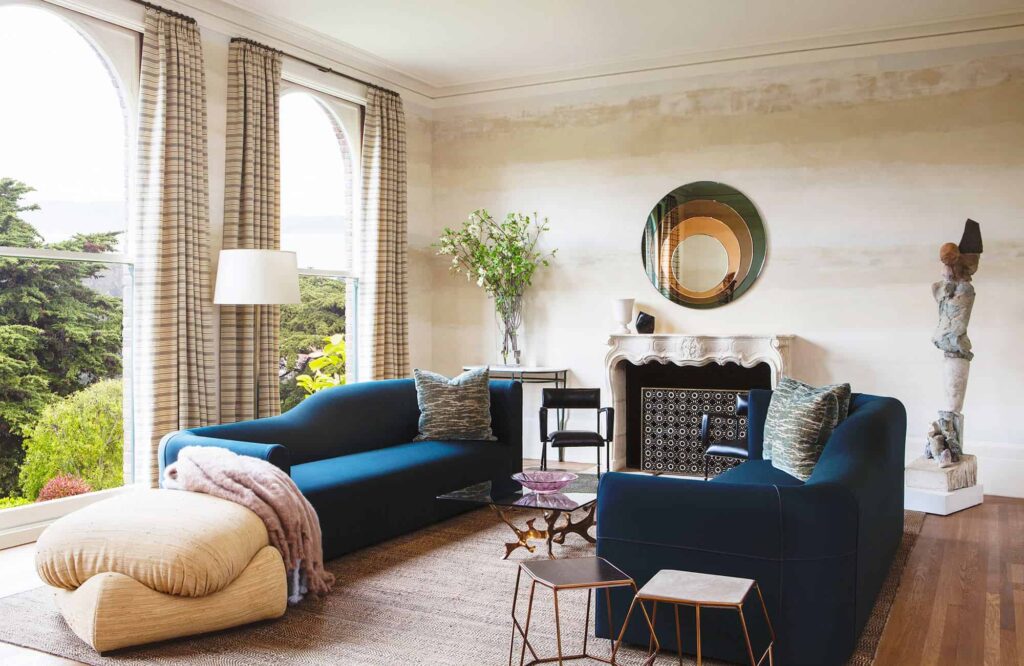 source: hearstapps.com
If you're thinking about changing your decor, chances are you won't be renovating your whole home. That's why it's important to pay attention to what the integral parts of your home look like before you start incorporating patterns and textures into your decor. 
For example, although it may seem unimportant, your flooring can make or break the look of a room. Similarly, if your walls aren't white, that is something you should take into account, as well. The patterns you choose should complement the wall hue. 
Additionally, if you have any large furniture you won't be getting rid of, you should make sure the decor matches it. Otherwise, the furniture piece may seem out of place.
2. Use Solid Colors as an Anchor
source: smalldesignideas.com
When choosing patterns, it's important that you have an anchor color. Basically, you should choose a hue that's neutral enough to be spread out all over the room. If the color is quite bright, it may be too overbearing to look at. Therefore, the best colors to stick with are navy blue, beige, green, or various shades of grey. White can also be a great choice, although it can be overwhelming if it's too stark.
Once you choose an anchor color, look for it in every pattern you want to incorporate into your decor. For example, if you want a floral print pillowcase and your anchor color is blue, look for a pillowcase with blue petals. That way, no piece of decor will end up looking out of place.
3. Vary the Pattern Sizes
source: luxatic.com
Don't be afraid to experiment with multiple patterns. However, be careful not to overuse one pattern size. For example, if all of your patterns are small, the room can feel too crowded. Instead, mix a few pieces with a large pattern and some with medium and small ones. If your sofa, for example, has a large design on it, your throw pillows can have medium-sized or small stripes. 
Still, make sure to include a few decorative pieces that are in a solid color, as they will make the decor feel more cohesive. However, you can experiment with the texture when buying solid-colored decor. Metal, linen, velvet, and wood are all amazing textures to use if you don't want to find the balance between patterns and solid colors.
4. Start With Large Furniture
source: decoholic.org
If you're redesigning your interior from scratch, start with large furniture. It's much easier to find smaller pieces that will match your sofa or bed than vice versa. Most people opt for a solid color when buying furniture. However, you shouldn't be afraid to experiment with patterns or textures when buying a sofa or a bed.
You can find large furniture in a lot of fun varieties. Floral, striped, or shibori furniture are always a good choice, as they add a pop of color without being too overwhelming. Still, if your large furniture pieces have a unique print or texture, you should keep everything around them on the neutral side. Choose colors that work well with the print and perhaps add in one more textured piece. However, don't overdo it, as it can make your home seem messy and crowded.
5. Tie Together the Patterns and the Textures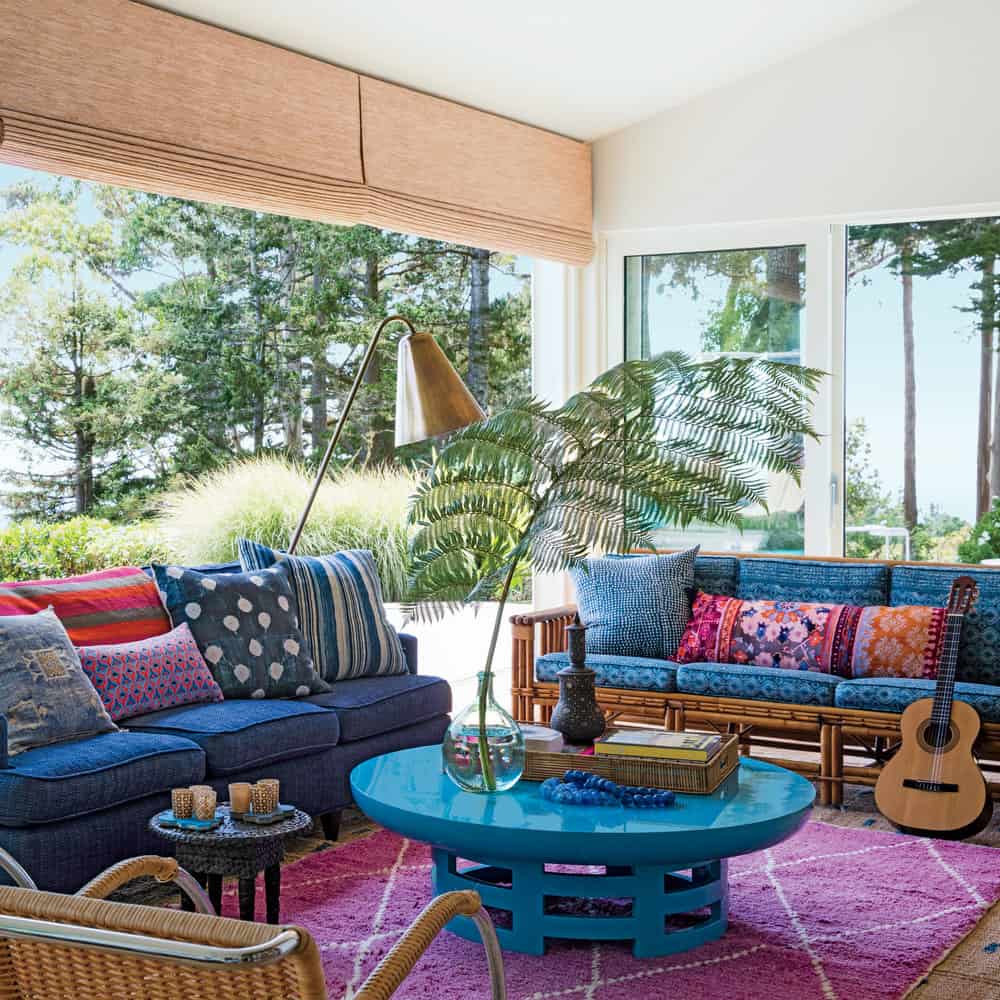 source: trendir.com
The best way to make the interior of your home look cohesive is to repeat a pattern or a color scheme in a variety of textures. For example, if one of your throw pillows has a blue pattern on it, the rest of them should be in various shades of blue. However, you can experiment with textures by choosing silk, cotton, and wool pillowcases.
Similarly, you can experiment with color schemes while keeping the texture constant. For instance, velvet furniture and decor look amazing in various colors. If both your sofa and throw pillows are velvet, you can even go for contrasting colors. The unique texture will ensure that the decor doesn't clash even though the colors aren't similar.
In Conclusion
Choosing the decor for your home can be difficult. You don't want to play it safe, as it may result in an underwhelming outcome. However, you shouldn't overuse the patterns and textures either, because doing so can lead to your home looking like you chose the decor completely randomly. Hopefully, these tips can help you experiment with the patterns and textures in your home with success. Still, don't forget that decor is all about trial and error. The only way to know if a piece of decoration looks good is to try it out for yourself.