If your office space is beginning to look drab and dated, it might be time to update your interior and bring your office into the 21st century. Modern office design options are endless, and there's a lot to consider to ensure the office fit-outs look great while also providing a functional space for you and your team to work in.
The fit-out of your office is crucial in making the best impression possible on visitors to your workplace. You only get one shot at that all-important first impression, so it's important that you make it a good one. The right office design should also provide a warm, welcoming and comfortable environment where you and your team can collaborate and communicate with ease while staying as productive as possible. With the right approach to your office design, you can be sure that your business will thrive moving forward.
Let's take a look at a few key components you need to consider when you are redesigning your office space. 
Consider Technology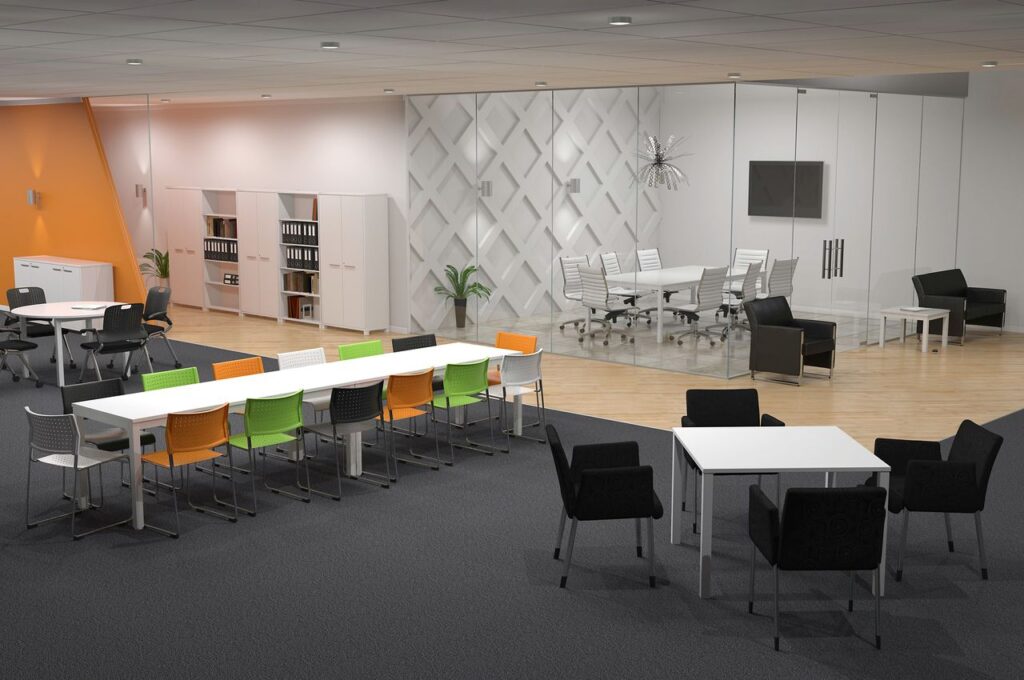 source: synergyce.com
Modern offices rely on a range of different technologies for the day-to-day operations of their business. When you are redesigning your space, it's crucial that you ensure that all of the technology used throughout the workspace is supported. With the wrong approach to office design, you could end up reducing overall efficiency, which will undoubtedly have a negative impact on the future success of your company. However, by taking the time to consider your tech infrastructure, you can be sure that you and your team are as productive as possible. 
Improve Efficiency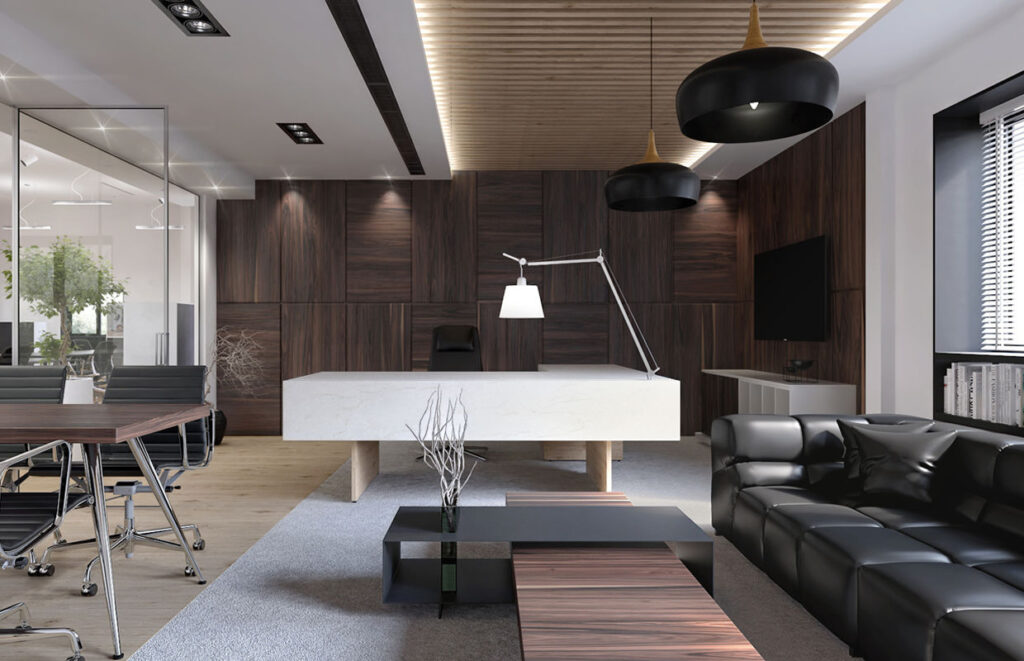 source: amazonaws.com
A major part of designing a successful office is making sure it benefits you and your team. Be sure to get as much feedback as possible to see what changes should be included to benefit your workflow. If two departments collaborate closely during the workday, for example, then it might be best to ensure they're next to each other to improve efficiency. 
Rethink Your Lighting
No office design is complete without the right lighting. Poorly lit conditions will result in a massive decrease in productivity which naturally you will want to avoid. There are countless different types of lighting that you can use, depending n the space you have to work with and the overall aesthetic that you are going for with your design. Modern lighting fixtures can often be the difference between your workplace looking old and dated instead of modern and sophisticated. Be sure to research your options to find a style that will look great and create the right ambience in your newly designed office space. 
Health And Safety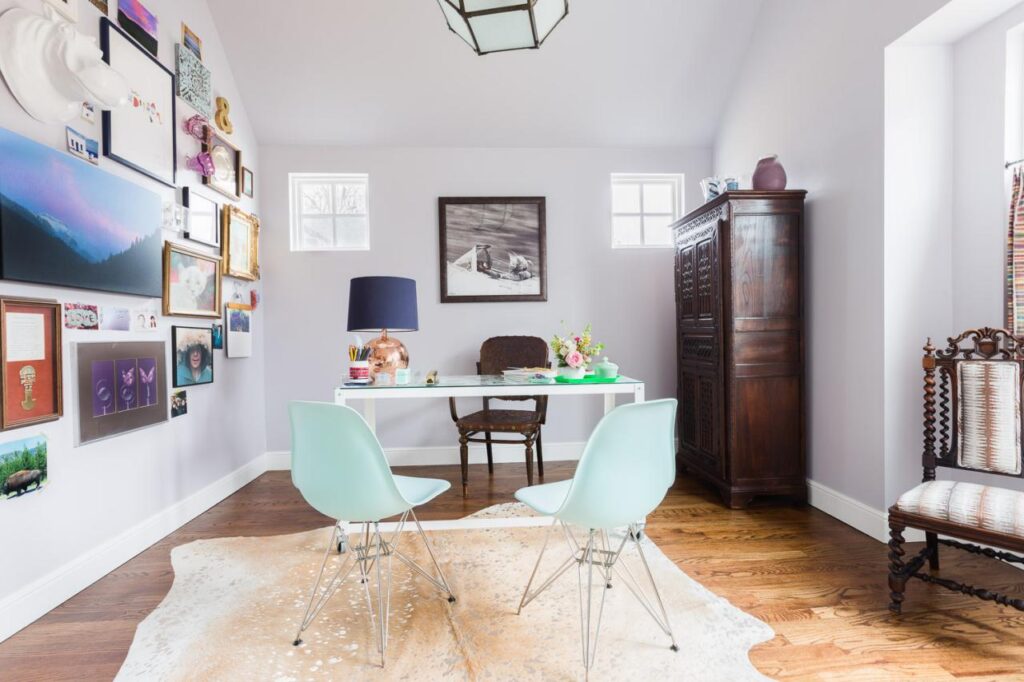 source: hgtv.com
All businesses are required to follow certain health and safety regulations when providing employees with a suitable workplace. Be sure to carefully consider all aspects that may cause problems down the line to ensure you don't end up in trouble. Many companies opt for a health and safety expert to assess their office design to make sure that it meets the required standards. 
Colour Code
source: urbanhyve.com.au
What separates old, stuffy office designs from their modern counterparts is often the use of colour. Colour can be used to make a workplace look vibrant and welcoming. Consistency is key to keeping the entire office looking the same, and it's always wise to pay attention to your branding and incorporate colours used in your logo and marketing materials into your design. 
Don't be afraid to experiment with different colours to find a colour scheme that works for you and bring some flair to your new fit-out. 
Design A Modern Office That Looks Great And Functions Seamlessly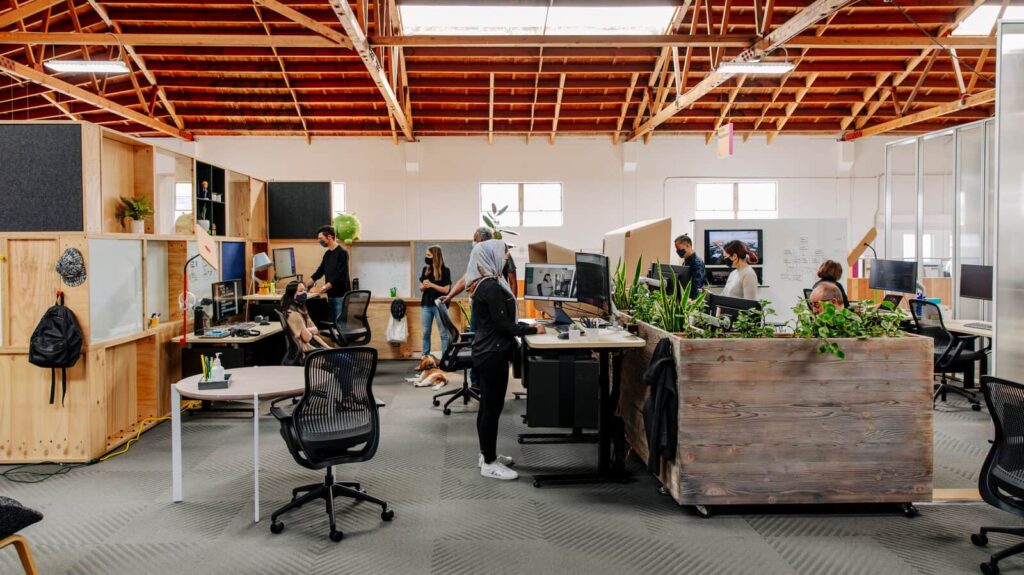 source: nytimes.com
When you are redesigning your office space, you want to make sure that the office not only looks modern but is also practical and functional. Following the tips above, you can ensure that your new office fit-out will look great and provide you and your team with the perfect environment to thrive.