A nursery isn't a combination of furniture, toys, and accessories placed in random order. This room is very special as it is prepared before the owner actually arrives and carries a unique sense of tenderness and love. 
Creating an excellent nursery room is both a responsible and enjoyable task, and here you need to be driven by a clear vision. This article will dwell on fresh ideas that won't go out of fashion and are easy to practice. We'll also show how to add a personal touch to a nursery with things like a wooden growth chart ruler or name wall signs. 
On the one hand, contemporary parents are often advised to stick with simplicity and unity in design. For example, they choose one theme for the room and 'layering' all elements around this theme. On the other hand, they need to be creative and not shy away from experiments that make a nursery unique. 
Clever Ways to Organize a Changing Area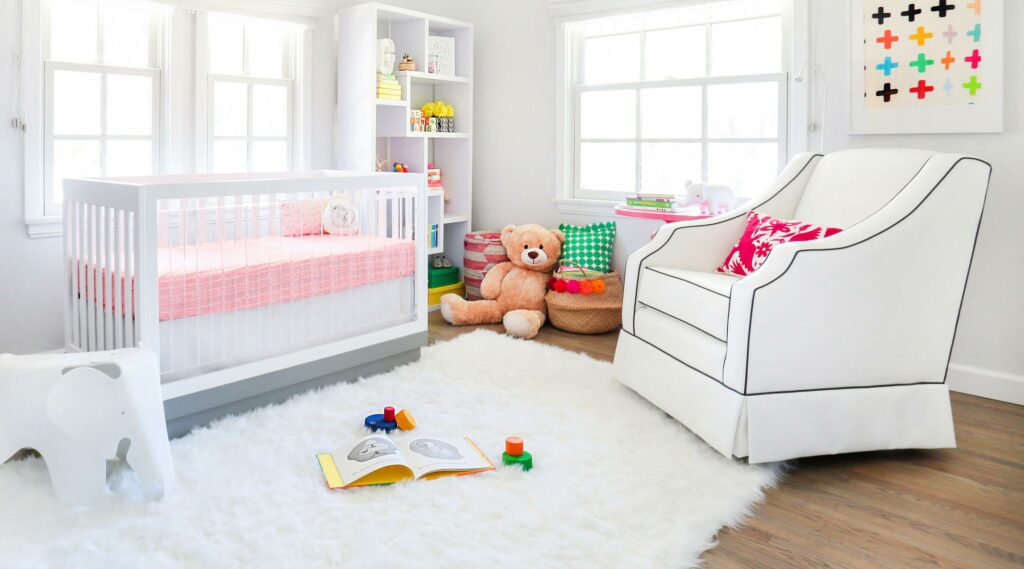 source: pinterest.com
Maybe changing dirty diapers won't become your favorite activity, but it will remain an absolute necessity for more than a year. So, what does the perfect changing place look like? Here are some ideas. 
You may not have a traditional changing table. 
Other surfaces can do as well, especially if you don't have much room to have a permanent table for dressing. Changing pads are a popular alternative to tables as they don't require a set place, are suited for traveling, and are easily cleaned. 
If you opt for a changing table, look for multi-purpose or 'plus storage' ones. 
Contemporary tables can be good too – with safety rails, removable storage pieces, or convertible ones. Plus, you will be able to remove this table when you no longer need it and free the space. 
Anyway, try not to choose space-consuming variants or those with sharp edges. 
Include design over the changing station. 
This might be a cute animal picture or a shelf with baby's books, but make sure this corner isn't boring. 
Great Ideas for the Playing Zone In the Nursery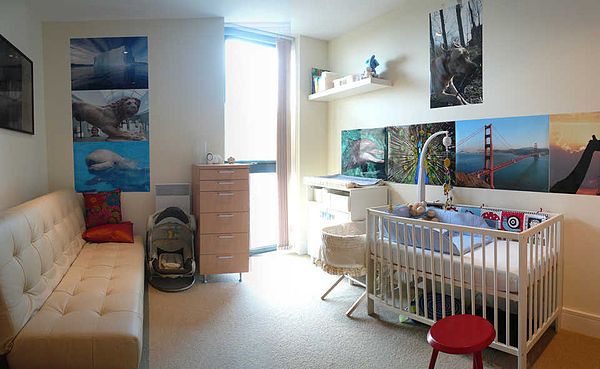 source: mylittlemoppet.com
Playing will look different for every period of a kid's development, so parents (and the nursery) should be ready to meet the playing needs. 
Include easily cleaned surfaces. 
As soon as the kid can hold a pencil, the floor and the walls will be tested. So, it's smart to have stain-resistant floors (like foam flooring) and washable paint or wallpapers in this area.  
Think about the floor.
It is best to throw a few soft rugs that will cushion the curious baby's movements as it crawls around the room in search of adventure. This will make it better for the knees and arms. 
Organize cute toy storage. 
source: baby-chick.com
With a variety of toys, you'll need to keep them all in order. Not to get frustrated over them, dedicate a specific storage place with plenty of colorful bins to keep toys in. This will also help the kid get used to organization. Again, you can integrate storage with furniture to save space. 
Make a fancy 'nap time' area. 
When babies grow up a bit, it's often difficult to put them to sleep during the daytime. But not with a nice wigwam or tent! 
Install an in-house slide. 
This idea is a dream of many toddlers and a great way to add thrills to an average playing zone. Miniature slides can be made near the bed (especially for bunk beds) or elsewhere. 
Items to Make the Nursery One-of-a-Kind
Now, it's time to see what elements let you create a unique place showing that it belongs to your little one. 
First of all, this depends on your preferences and how many decors you want to include. Here we will enlist a few nontoxic wooden baby name design options but remember. You can have just one of them, which will transform the nursery. 
Wall name signs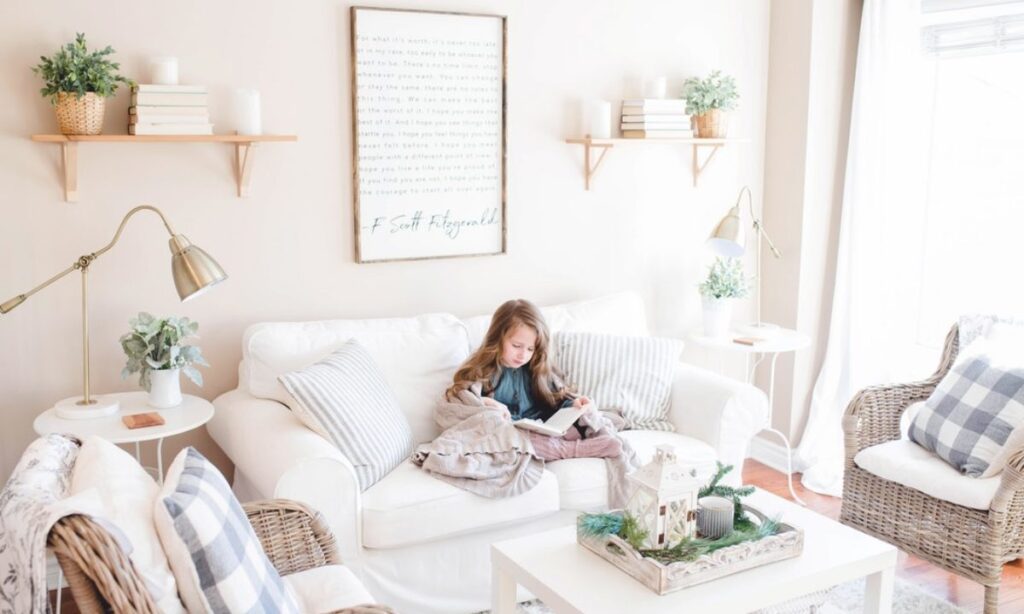 source: parenting.com
This sign will take a special place in the nursery and catch attention every time with pictures or without. 
Shelf signs. 
With names or other phrases, shelf designs stand out as unusual and creative ways to bring something new in traditional nursery decor. 
Growth charts with names. 
These items are especially valued when a kid is already a few years old, and you can see those lines that it outgrew. Crawoo has various designs of growth chart rulers: animals, airplanes, trees, etc., and makes custom pieces. 
In Conclusion
We hope we got you sparkled to start or go on creating a super cozy and beautiful place for your new baby, and these ideas will serve you well!