Introduction 
Outdoor walkway lights should be practical, functional, and aesthetically beautiful. Path lights play a significant role in nighttime sight and security. They set borders for walks, gardens, and yards to keep visitors on track.
Outdoor pathway lights can also help improve your outdoor space's ambiance by spotlighting your landscaping. 
Take a glance at some of these excellent ideas for path illumination to get some ideas, whether you're seeking modern sidewalk lighting or want to illuminate the garden near your entrance.
Prevention from threats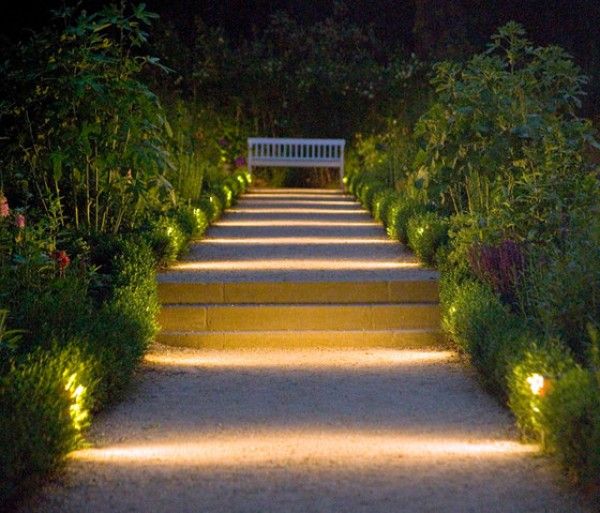 source: pinterest.com
One of the essential aspects of outdoor lighting is providing security and deterring crime. According to most sources, burglary is the most common hazard to your house.
As a result, pathway lights are an excellent way to illuminate dark nooks and crannies caused by your home's layout. Guests will feel more relaxed visiting your home late at night if a clear path to your front door and your porch is very well illuminated.
For light type, you can choose LED light. It has solar energy type which is exceptional for outdoor usage. Such lights will keep your home secure from burglars and they also provide a sense of security.
If you're concerned that having a steady light may raise your utility expenses, utilize lights with motion sensors or timers. It will save you money while also surprising trespassers on your property.
Improves the overall appeal of your house. 
Outdoor lighting provides practical objectives such as making walkways safer and managing theft, but it can also be an appealing final touch that radically changes the look of your property.
As per the National Association of Home Builders, 41% of prospective buyers consider outdoor lighting a necessary feature for their dream home, while 49% consider it a desirable feature.
Choose a style that compliments your landscape and architectural features, and you'll be amazed at how much a well-designed lighting system can enhance the appearance of your property in an instant.
Highlights the beautiful areas of your property.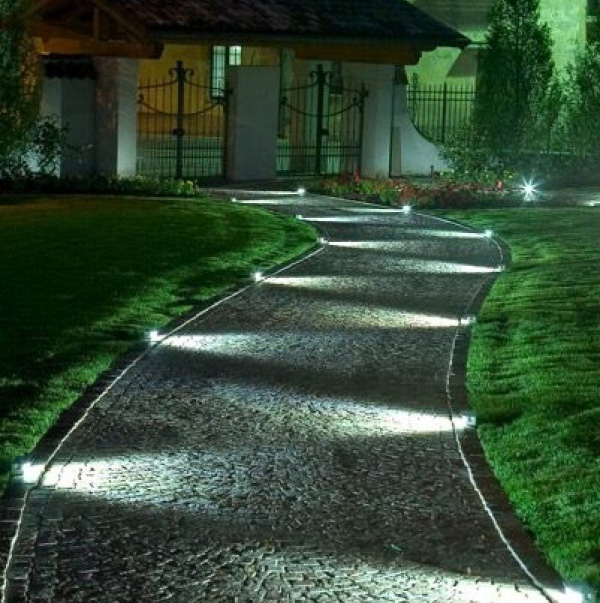 source: gardenloversclub.com
Many of the current elements may be highlighted by strategically putting outdoor lighting throughout your yard.
With energy-efficient solar lighting posts, direct people to your front entrance along walks and walkways.
Outdoor lights can also be used to restrict property boundaries and create obstacles in sections of the yard where you don't want people to walk. For example, lights can be placed near water features like fountains or ponds, or they can be used to highlight trees.
Using lighting around your flower beds will highlight all of the lovely hues, allowing you to enjoy your landscape at all hours of the day and night.
Top 11 ideas to lighten up your outdoor pathway ideas! 
Finding the right balance is very important! 
Determine how you'll blend the light sources while choosing outdoor route lights. When it comes to illumination, ideas like light stacking are crucial. Balance is also important to achieve because the eventual goal is to achieve visual uniformity.
You have a lot of possibilities if your route runs beside a wall or other architectural features. 
Many evenly spaced tiny wall lights can be a simple and easy method to enlighten and showcase the distinctive aspects of your front or back yard. Consider how you may make your walkway lighting blend in with the rest of your yard's characteristics.
Solar-powered lights will prove to be a saver.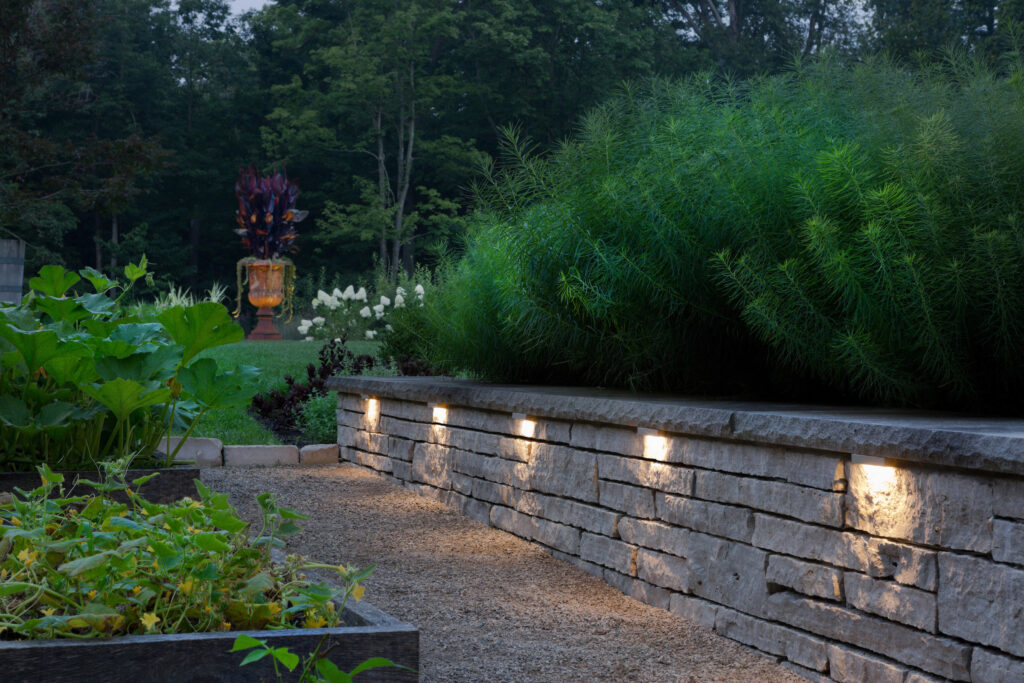 source: ylighting.com
Solar-powered outdoor walkway lighting is sometimes the best alternative. It is especially true for people who don't want to be concerned about transformer positions or their dogs digging up power wires.
For instance, if the walkway you want to brighten is a long way from the closest power source, solar outdoor walkway lights maybe your best option because they are simple to install and save a lot of money.
Solar-powered outdoor lighting does not require a converter or even wires. It is also often easier to set up in rough, hilly, or difficult-to-reach regions.
Sophisticated lighting 
Outdoor pathway lights are an excellent approach to greet guests in a modern atmosphere and style. Add some contemporary path lighting to your modern exterior to bring it to the next level.
So, if you truly want to attract people, consider setting up a minimalistic style light, such as hollow rectangular bollards. It also contributes to the space-age look of your front lawn.
Lightning planters 
By day, it's a planter, and by night, it's light. Wow, such a great idea to brighten it up while also adding some greenery to your outside pathway. Planter lights are a new type of outdoor lighting that comes in various designs and sizes.
Thanks to the color-changing LEDs, these lit plant pots feature a transparent body with colors ranging from creamy white to a wide spectrum of colorful shades.
The planters, on the other hand, are entirely waterproof. In addition, these planters have an ethereal aspect at night if they are strategically positioned along the edges of your walkways.
Multi-directional lightning 
source: hgtv.com
Our yards alter with the seasons, so the pathway lights you put up in the winter might not be as effective in the summer. It's a good idea to think about having total control over your lighting.
You may choose where to light up when the weather changes with easy-to-move lights. Multi-directional lighting with simply moveable knuckles is a terrific method to modify the look of your yard lighting without having to spend additional money on new lights.
It is also incredibly robust and comes with a variety of coloured lenses. That means you have complete control over the direction and appearance of your lighting.
Outdoor walkway lights with timer 
Path lights, like other outdoor light sources, will be most handy and benefit you best if they are set on a timer that will turn them on and off manually each night. It can assist you to save energy and time by eliminating the need to manually turn on and off your lights on a regular basis.
It also prevents you from forgetting to switch on your pathway light before visitors arrive or members of the family return back home from a late evening at work.
L shaped lighting ideas.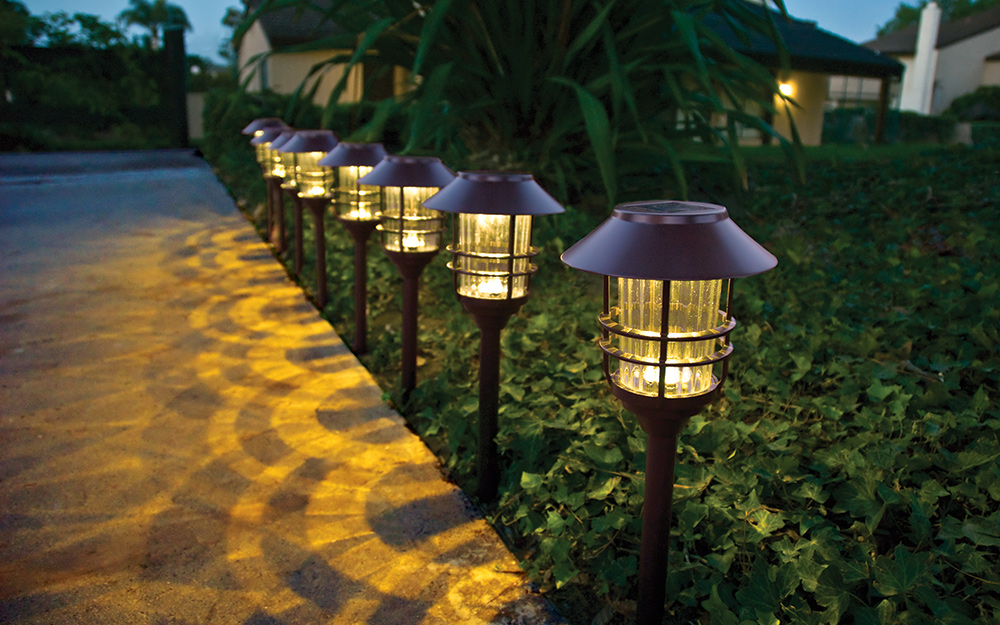 source: pinterest.com
Choose pathway lights with that distinctive L-shape if you want a classic walkway lighting option that is both simple and functional.
Path lights with these geometric angles have a basic design aesthetic that spans throughout the entire outdoor pathway. It somehow adds to the overall feel of the pathway because it will blend in with almost any contemporary outdoor setting.
Moon lightning 
Moonlighting is a lovely and elegant technique to light up an outdoor promenade.
If you have a lot of tall trees in your yard, this outdoor walkway light solution is perfect for you. The moonlight is created by light shining down from above and filtering through the branches and leaves.
It would light a greater area, making it more appealing to visitors. They'd be able to go around and see her lovely plants. It would appear that there is a full moon above the house any night.
Embedded lights 
When it comes to outdoor path lighting, most individuals consider lights embedded in the ground adjacent to the path. On the other hand, many pathways follow alongside walls or end at outdoor lounging places. It is where wall lighting comes in handy.
The correct wall lights in the right spot may make a huge difference. There are numerous alternatives to examine. One of the most common path lighting options is the engineered wall light. Even a single light can perfectly complete the effect of whatever other lights you have.
If your route contains steps and a wall, close-to-the-ground wall lights will do more than just give a bit of elegance. They're also excellent for safety.
Recessed outdoor lightning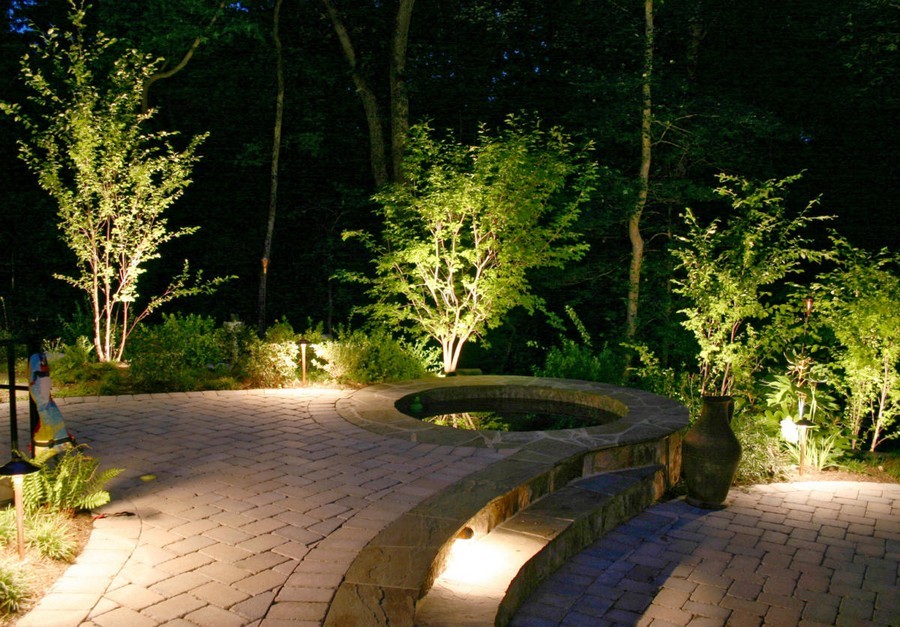 source: homeklondike.site
This idea for recessed outdoor pathway light is elegant and sophisticated. The recessed (in-ground) lights shoot skyward, forming light towers that aesthetically line the pathway.
Another advantage of installing these lights is that people will not trip over them and will not tumble over. You can use recessed outdoor walkway lighting if you want to make your pathway seem sophisticated while still keeping safety in mind.
DIY lightning idea. 
These simple DIY lanterns will make great outdoor pathway light ideas! In a mason jar, combine botanical trimmings, water, and a tiny quantity of vegetable oil; voilà, a quick oil candle to adorn your walkway is ready! Essential oils can also be used to repel mosquitoes. 
The DIY lighting idea involves very little effort on your part on a daily basis, but the effect it will provide your walkway is very stunning. It will captivate your visitors while also saving you money!
Wrapping up!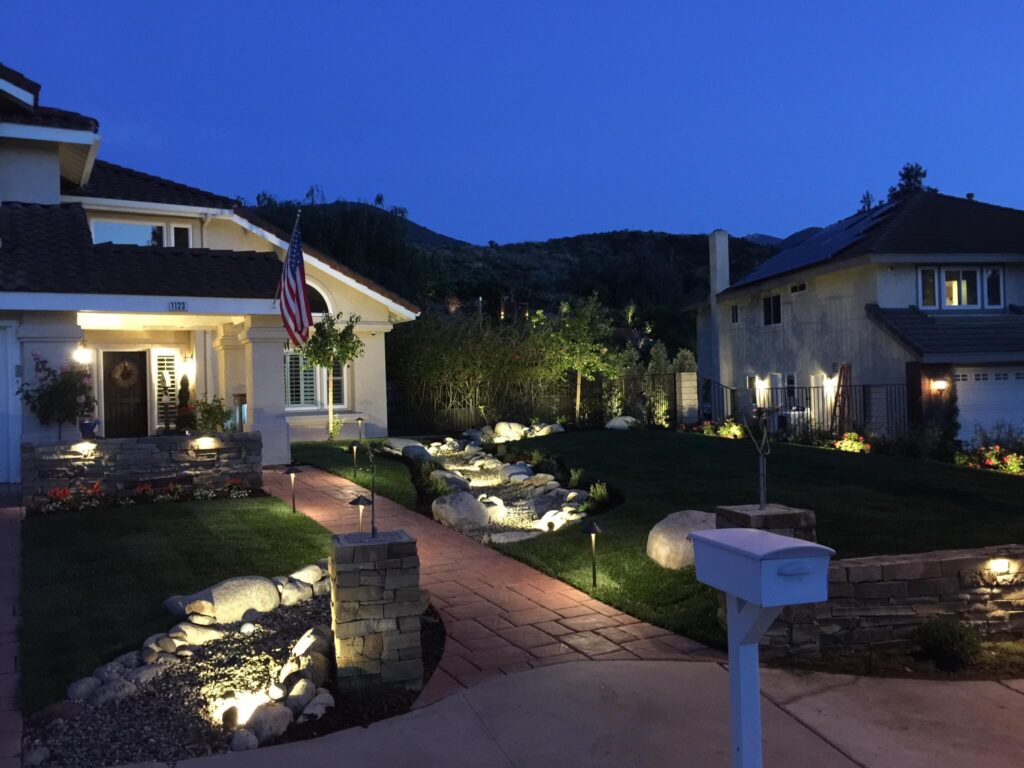 source: voltlighting.com
So that is a wrap here: path lighting comes in various shapes and sizes, from bollards to solar lights. Make absolutely sure the path lights you select are appropriate for outdoor use. 
Consider different bulb kinds, such as LED walkway lights, which provide bright lighting while conserving energy. You'll be able to take your landscape illumination to the next step no matter which contemporary path lights you choose.