We all want beautiful and cosy spaces. When it comes to furnishing and designing rooms, people have different styles and preferences. Some are minimalistic designers, while others, quite extravagant and flamboyant when it comes to designing. A rug is a vital aspect of decorating a room. Most designers advise that one should start with the area rug first, then from its design, proceed to choose the colours to paint your walls to complete the décor.
Rugs play a versatile role; they provide cushion, warmth, and comfort and offer artistic value to a room design. To ensure that you create a well-balanced space, you need to choose the perfect area rug for your room. This guide will take you through the different types of rugs and how to select one, keep reading.
Types of rugs in the market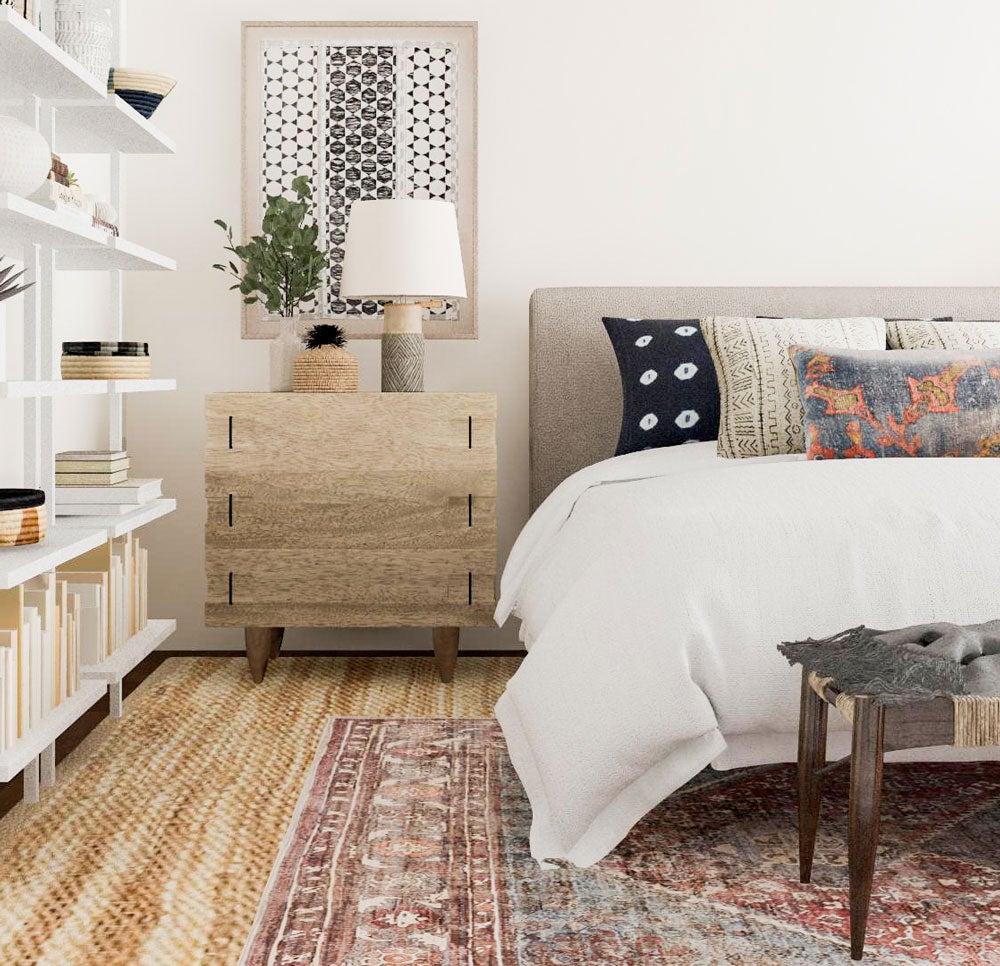 source: modsy.com
Understanding the different types of area rugs available in the market is the first and most crucial aspect that you need to know. Once you know the different types, it will be easier for you to pick one that easily satisfies your décor needs.
Wool rugs. These can be hand-tufted, handwoven, hand-knotted, hand-loomed, or machine-loomed. Authentic wool rugs can be pretty expensive, but they have excellent quality. This type is ideal for high-traffic spaces like the entryway, living room, or bedroom.
Cotton rugs. These types of rugs are a budget-friendly alternative to expensive rugs. They are best for casual spaces and are also a good option if you change mats more often, depending on your mood or the season.
Faux fur rugs. These are often made of acrylic and synthetic blends and are power-woven. They give warmth, are cosy and add a luxurious effect to a room.
Leather, Hide, and Sheepskin Rugs. These are made from animals' hides. They can be great for small spaces, luxurious layering, or awkwardly shaped rooms.
Silk rugs. These create some form of luxurious look in your room. Silk rugs are delicate, soft to the touch, and thin. They are best suited for low-traffic spaces.
How then do you select an area rug?
source: thespruce.com
Now that you know the different types of rugs available in the market, selecting an area rug for your room can be more effortless. The top-secret is price, style, and function. In this part, we've discussed other factors like the size of your room, room type, and so on.
We have listed some of the few points you may need to consider to pick the right area rug.
The size matters.
Picking a rug that is too large for your room makes the room appear overstuffed and tight. In contrast, choosing one that is also too small creates some sort of unfinished floating effect that detracts from the design. The best thing is to use measurements of your room to avoid both scenarios. A good rule of thumb that I find very useful is to select one that is two feet shorter than the smallest wall in the space.
Colour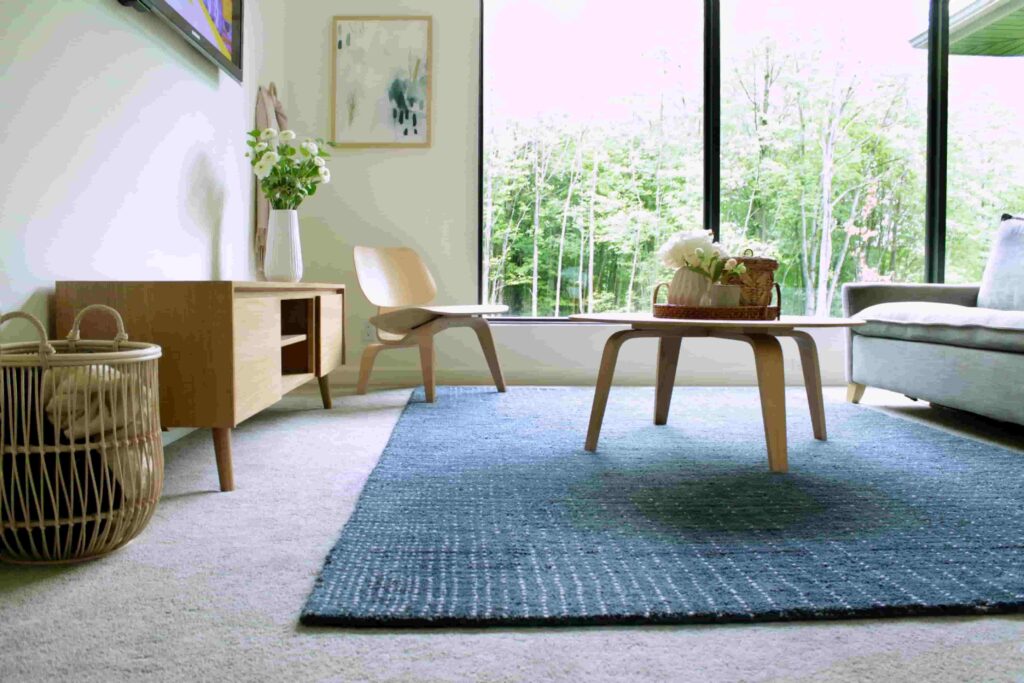 source: hgtv.com
Rugs come in a wide range of colours. Ideally, the colour of your area rug should complement the other elements in our room. Darker-coloured rugs often create a cosy feel, while brighter-coloured ones open up spaces. The best tip here would be to match the rug's colour to another accent in the room.
Shape
Just like colour, area rugs also have a variety of shapes that you could choose from. More often, round rugs are best suited in smaller rooms and can blend well with circular or curved furniture pieces. The same applies to the square or rectangular ones.
Placement
You can use wall-to-wall rugs to create cosy, warm spaces. The medium-sized rugs are best suited for central living room seating arrangements, while small area rugs can be used below a centre table.
Bottom line, if you consider the simple aspects outlined for you here, picking the right area rug for your room should be a simple and enjoyable task.