Did you know that about 98 percent of all basement flood or experience water damage, and the average cost of cleanup and repairs is between $1,170 – $4,890? This means it's more than likely that during your time as a homeowner you'll find water in your basement and have pay thousands for water cleanup services. 
How can you prevent a flooded basement when the odds are so high? Here, we will review the top 8 tips to prevent basement flooding and protect your property from water damage.
Top Causes of Basement Flooding
source: urdesignmag.com
When your basement floods, it can cause widespread water damage, mold growth, unwanted odors, and even destroy whatever furniture or boxes that are in it. There are many reasons for a flooded basement, but the top causes include:
Heavy rains

Failed sump pump or waterproofing system

Burst or leaking pipes

Leaking basement windows

Faulty appliances

Insufficient drainage

Sewer backups
Tips to Prevent A Flooded Basement
Taking any of the following steps can help prevent your basement from being flooded as well as avoid water damage in other parts of your home.
Install A Basement Waterproofing System

Fill Foundation Cracks

Improve Water Drainage from Your Home

Replace Supply Line Hoses

Address Plumbing Problems

Install A Leak Detection System

Invest In Flood Insurance

Prepare For The Worst
1 – Install A Basement Waterproofing System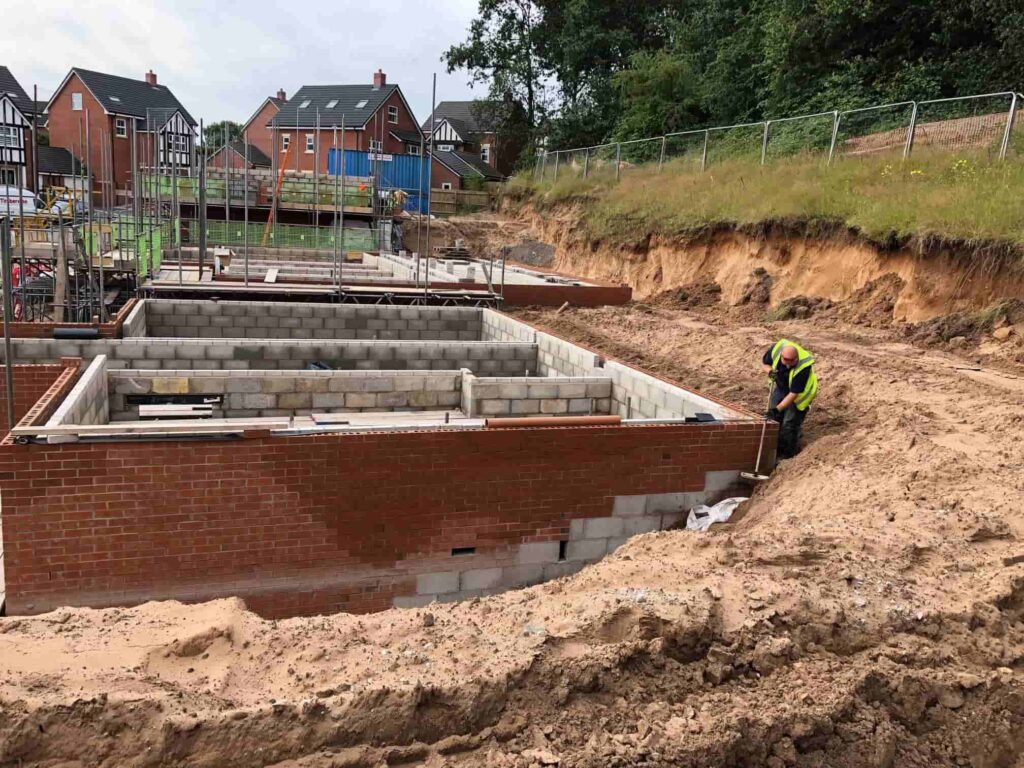 source: basementsumpandpump.co.uk
If your basement floods or sustains water damage every time it rains or excess snow melts, the best step to take is to invest in a basement waterproofing system. These systems help ensure that groundwater doesn't have a way to enter your basement. If your basement has windows that leak, you should have them replaced or install window well covers to keep water away from them.
Different types of basement waterproofing include:
Installing a sump pump to pump groundwater away from the basement

Installing a French drainage system to drain away water before it enters the basement

Installing floor drains to drain flood water

Waterproofing the basement walls and floors to prevent water seepage
Tip: If you install a sump pump to prevent basement flooding, you should be sure to purchase a backup generator or a sump pump that doesn't require power to work. The times where you need your sump pump the most are likely times where heavy rainstorms can cause power outages.
2 – Fill Foundation Cracks
Cracks in your foundation significantly increase your risk of flooding. Cracks in the foundation or basement walls create any easy way for groundwater to seep into your home and cause a flooded basement. You can use epoxy to fill any foundation cracks you find, but if you find anything serious you should call a professional to repair it and prevent basement flooding.
3 – Improve Water Drainage From Your Home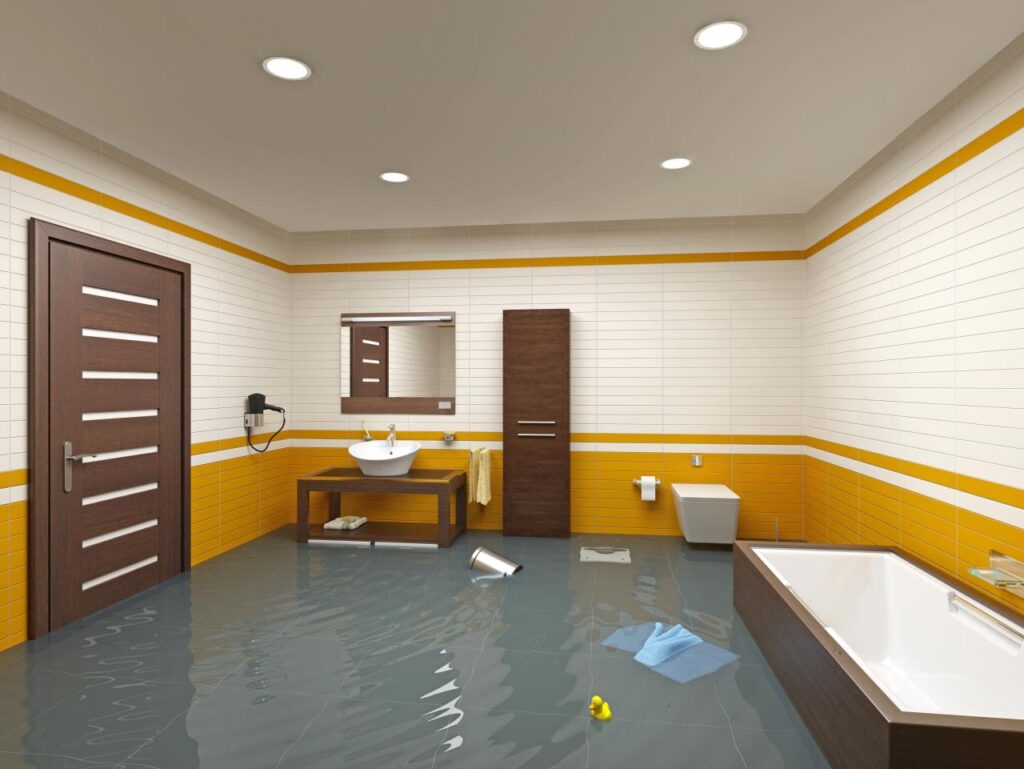 source: hgtv.com
When gutters are clogged or downspouts drain water too close to your home's foundation, they can cause basement flooding. To improve drainage around your home, install extenders to your gutters downspouts so that they drain further away from the foundation. Also make sure to clean your gutters in the fall and spring to prevent any clogs that could prevent them from properly draining water from your home.
4 – Replace Supply Line Hoses
Did you know that water supply lines are meant to be replaced every few years? When you don't replace them, it's likely for them to come loose or begin to leak and cause a flooded basement.
Be sure to go around your home once a year and inspect any supply hoses to washing machines, dishwashers, water filtration systems, or ice makers. Many of these are only designed to last up to 7 years.
5 – Address Plumbing Problems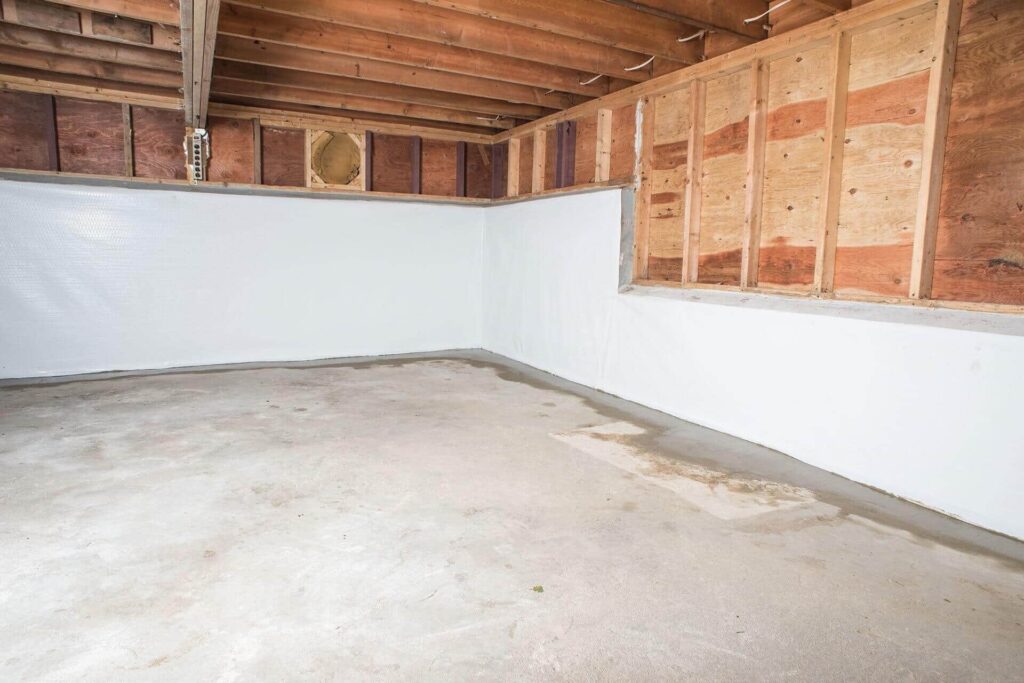 source: vestafoundationsolutions.com
When plumbing issues aren't promptly addressed, they can end up flooding your basement. Frozen pipes can burst, small leaks can turn into huge ones, and when bad smells are ignored, you can end up with sewage in your basement. When you notice a plumbing issue, you should call a plumber to quickly identify the issue and repair it.
Common signs of plumbing issues or water leaks include:
Low water pressure

Water not working in the winter can indicate pipes are frozen

Higher than normal water bills

Discoloration on pipes usually means there's a small leak

Dripping sounds even after water is turned off

Noisy or rattling pipes
6 – Install a Leak Detection System
Since you can't see behind walls or under appliances, it's not easy to tell when you have some sort of water leak. If a water heater leaks, it can let go of up to 100 gallons of water before you even realize your home has no hot water. Meanwhile, a leaking pipe between the first floor of your home and your basement may not be caught until days later.
A leak detection system can turn off the water when it senses an abnormal water flow or change in water pressure in your home's plumbing system. These can be installed for the entire home or attached to certain appliances that you're worried about leaking. Investing in a leak detection system can provide peace of mind and automatically prevent a flooded basement.
7 – Invest in Flood Insurance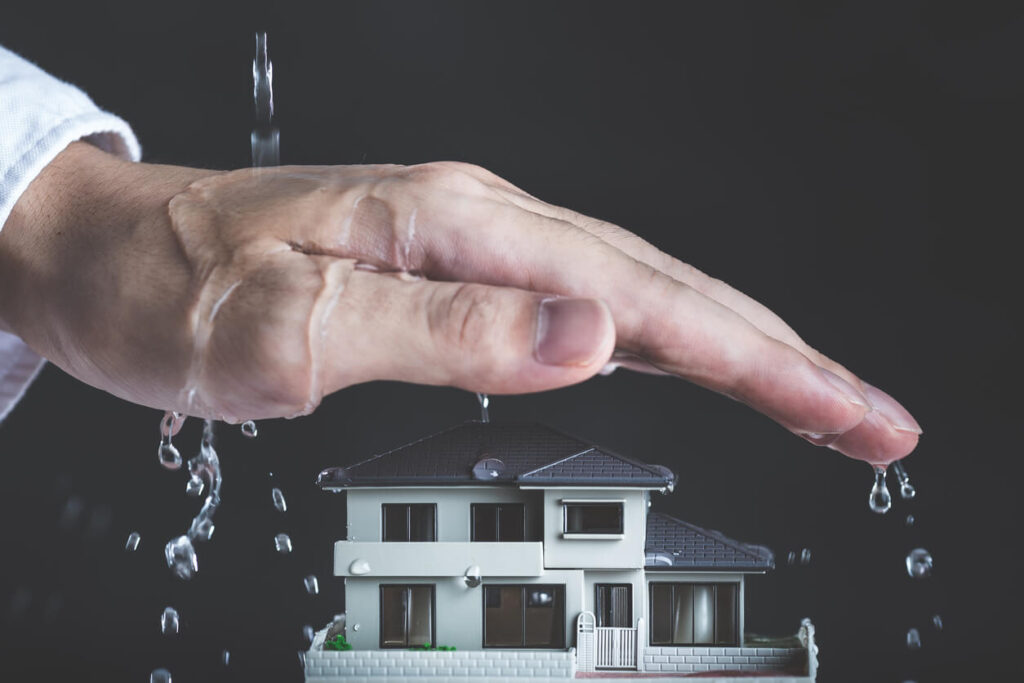 source: floodservices.ca
Depending on where your home is located, it may naturally be prone to flooding that wouldn't normally be covered by your homeowner's insurance. If you're in a flood zone, it's possible that even after you waterproof your basement, it floods. In these cases, many of the other tips to prevent basement flooding won't even help.
If you find yourself in this type of situation, the best thing you can do is invest in additional flood insurance for your home. Once you have this additional coverage, your insurance company will cover your basement flood cleanup even when it's caused by a natural disaster.
8 – Prepare for The Worst
There's still always the chance that even if you follow these tips to prevent basement flooding, it still happens.
If your basement floods, take the following steps to cleanup yourself:
Be aware of any electrical safety hazards

If you have a drainage system, make sure that its working

Use a wet-dry vacuum, towels, mops, and buckets to remove water