Always looking for a place for leisure and fun on sunny days? Summer House is the place where you will have all the facilities to cool yourself. It is a place that provides calmness with privacy. The summer house is one of the most exciting garden room ideas that add versatility and elegance to your garden. It is all about relaxation and fun.
Design the summer house according to your needs. Especially in summer, a house design must have proper ventilation. Other decor aspects should also match with seasonal effects. If you are searching for inspirational summer house ideas, you come to the right place. Here we will discuss all the mindblowing summer house ideas that will inspire you to utilize your garden space effectively.
Summer House Design Ideas
Hampton Style Summer House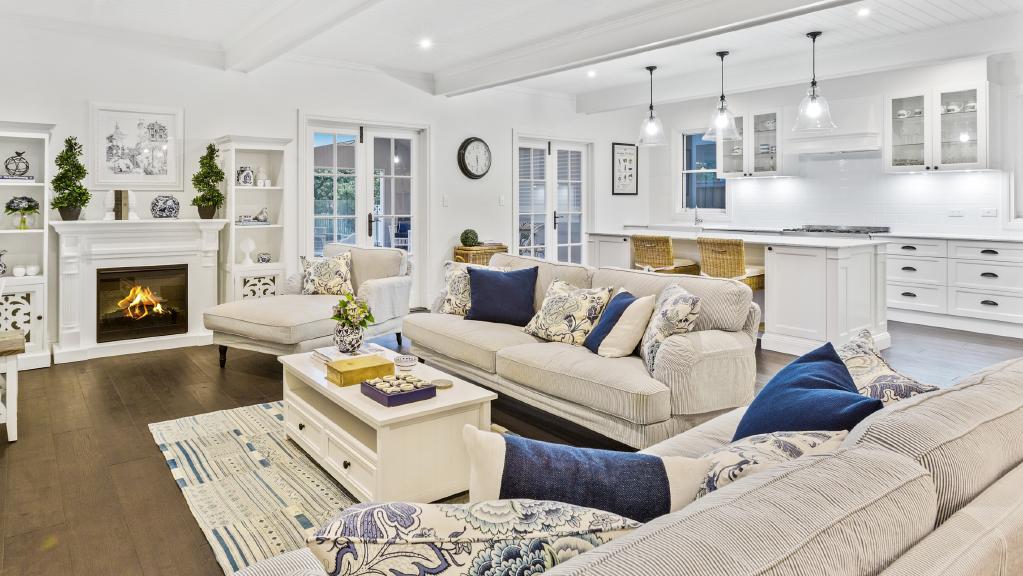 source: realestate.com.au
Hampton style is inspired by beach houses of Long Island in the USA. This style of the house must give beach vibes. Therefore, select the patterns perfectly. A mild beach color scheme gives more individuality with printed drapes or cushions in complementary colors like blue or grey. The space between the windows must be wide enough to circulate air freely. A fresh coat of white paint is perfect for an island house. Experiment with coastal colors like sea greens and blue for a cohesive look. Classic floor-to-ceiling sheer curtains provide softness to the room.
Swedish Island Cottage Style Home
It is an iconic Scandinavian house style. The house can be painted in the traditional Swedish red color. Garden plants must have varieties of colors like lavender plants. The unique part of this style is that it is customizable. Partitions in the form of upper and lower sections or floors with the help of classic wooden stairs will serve as extra room for guests. Rugs with hemp material will give it a raw beach look. Curtains must be from linen material and decorative pieces must have a vintage theme. Minimalistic furniture and wood flooring is the identity of this theme.
Portugal Summer House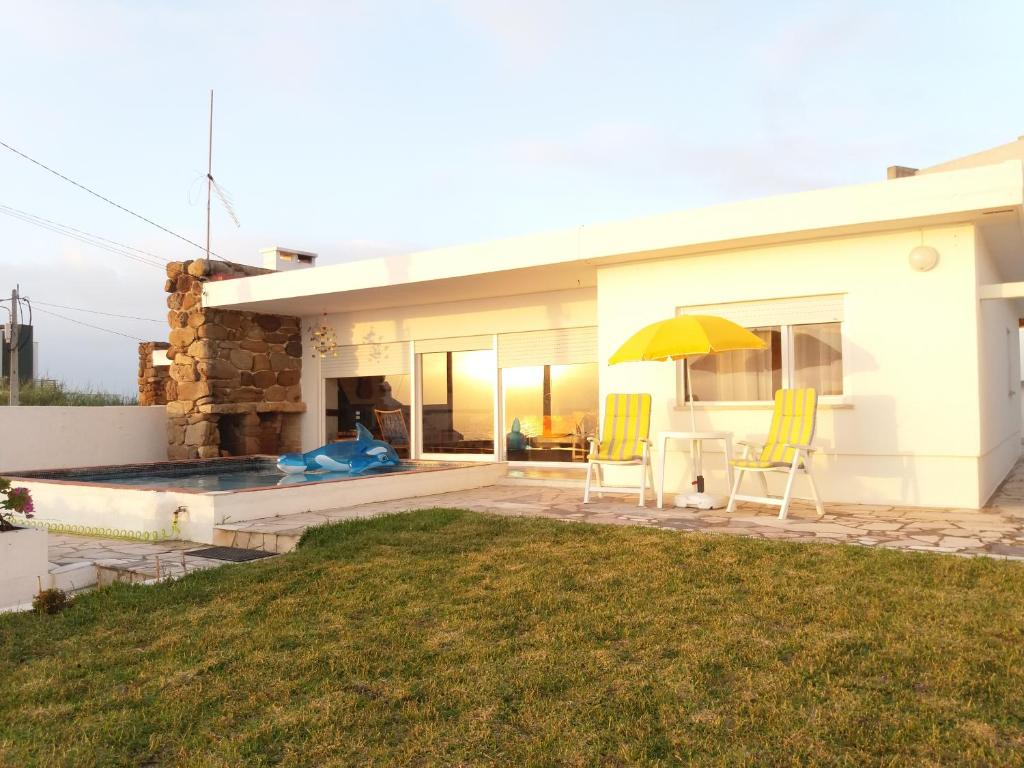 source: pinterest.com
This style focuses on restoring the humble nature of the rustic buildings. Flooring is poured from concrete or has vintage-style tiles. Planks and beams are the products of local wood. It can have a bedroom with a bath or a kitchen with the living room as per your need. You can add wardrobes with bamboo sticks with red accents and match them with colorful local textile curtains. Make this timber-framed dwelling beautiful with a pergola. The outer area of the summer house opens out to the paved terrace shaded by a white-painted wooden pergola. Plant simple white rose bushes outside and there you have it!
Hudson-Valley House
Hudson valley architecture is a blend of modern and traditional styles of homes. Mainly it focuses on neo-classism.In two-story buildings, the sleeping area is reserved for the second floor while the sitting area has a lush green forest view. The structure's interior partitions are never with the building perimeter. A porthole window will be a unique pattern in this style. The dining exemplifies the contemporary living spaces which juxtapose with the stone-clad exterior. 
Palm Beach Penthouse Style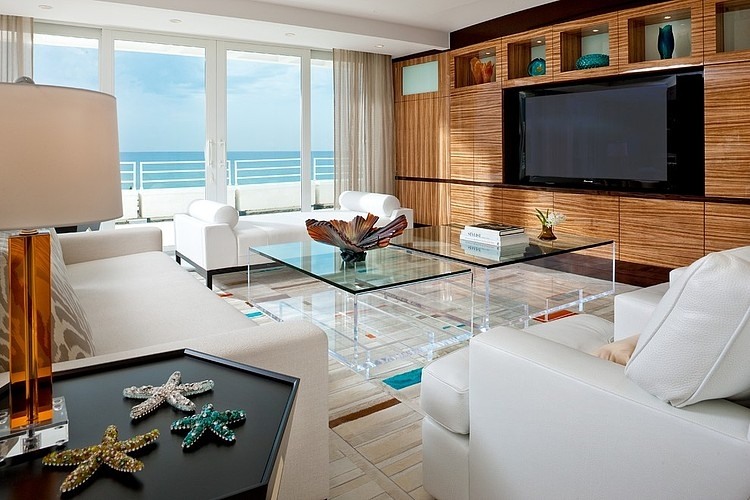 source: pinterest.com
This summer house serves for daily utility purposes and vacation purposes. The layout of the house fits with the individual collection of artwork and French furniture from the 1930s and 1940s'. The house may have two halves or partitions with the help of a paneled wall or the door system. You can customize the rooms as per your needs. Private space can include a library room or lounge room. A terrace that wraps three sides gives you spectacular views of the intercoastal Palm Beach.
Florida Gulf Coast Style Summer House
The basic decor of this style of home is the white-washed walls. It seems like a Moroccan fantasy. You can have an extra space along with the summer house in your backyard which forms a banquet. This banquet includes teak lounge chairs and cushions with perennial fabrics. The antique pieces of the artwork like vintage Spanish lanterns are brought from Belgium. If you add the pool beside the house, it will become an extension of this living space.
New Jersey Beach House Style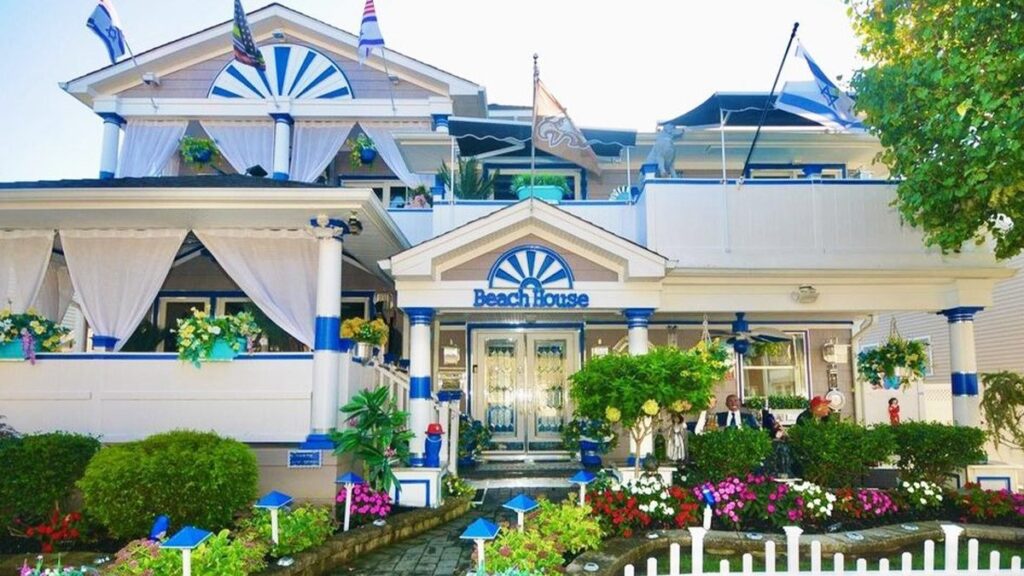 source: pinterest.com
It is a collection of global treasures in sophisticated settings. Decorate the house with taxidermy and animal statutory. For example, In the foyer, you can place a ram-head poking out of the wall. Moreover, in other rooms, you can prefer zebra and elk heads. For these unique decor pieces, you have to go to the art galleries or the museums. Always think out of the box while choosing a color theme. Beige and white will be boring so add colors to every aspect of your summer house
Sunshine Summer house
A contemporary style of house that is inspired by the sun, surf, sand, and waves. This is a popular style of house that follows a beach lifestyle. The living area is generally open to the pool for direct access to the calmness in the summer season. Local hardwood and white sand cement reflect the coastal vibes. Metal window hoods and hardwood screens are deliberately selected to protect you from the heat in summer. A House that gives the sunshine, as well as the feeling of heavenly leisure, is the best choice for making a DIY summer house.
Conclusion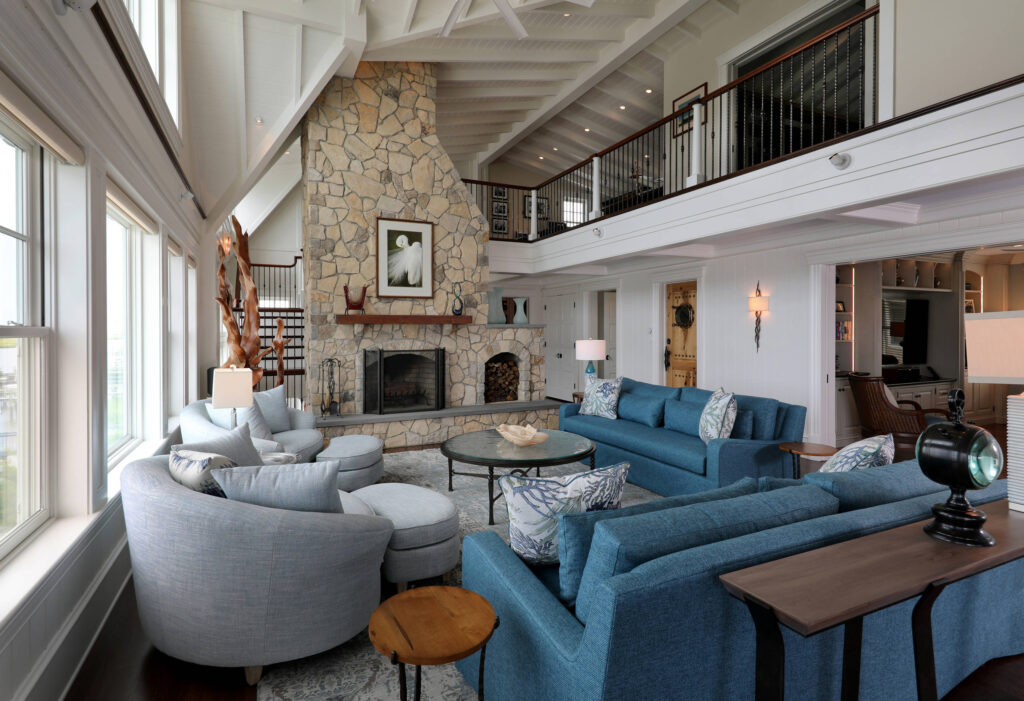 source: pinterest.com
Summer House is a place where you love to spend time on sunny days, avoiding extreme heat and suntans. It is the best place to read, paint, lounge, and enjoy other pastimes. It provides extra living space. We can say that a summer house is not only useful for leisure activities but also useful for welcoming guests and doing work from home.
Summer House must have a stylish design with the key purpose of leisure. Make it formal and simple. Don't add too much stuff to it. Top designers like to add minimalist furniture and try different color palettes for funky vibes. It may remind you of the beach memories and makes you nostalgic about your past summer vacations. Go for one of the best ideas for your backyard and enjoy summers!