Many homeowners are remodeling their houses to either improve the value of their homes before they put them up for sale, or they just want a fresh start. The bathrooms are one of the most renovated and remodeled spaces of most homes. Upgrading your shower changes the entire look of your bathroom by giving it a nice change.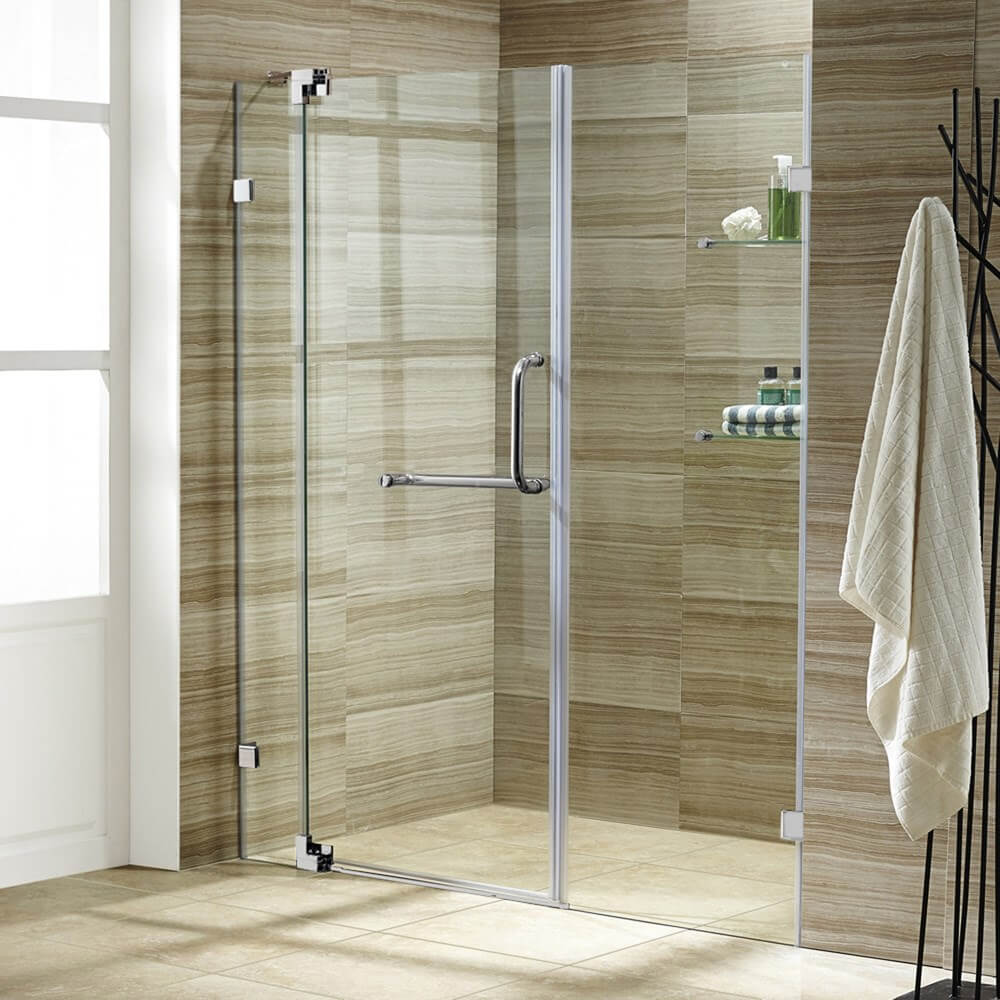 source: modernbathroom.com
Glass products are becoming popular by the day, and homeowners are eager to enhance the appeal of their homes by using them. We are talking about glass bathroom cabinets and a glass shower door, for instance. Glass shower doors benefits are many. They are easy to clean, have many styles, are flexible, and bring appeal to your bathroom. When it comes to style, you have tons of options to choose from. The hardware: that is brass, wood, or stainless steel. There is also the option to pick a framed or frameless shower door.
A frameless shower door is preferred by the folks that love minimalist style. The door is supported by clips, and for that reason, it is usually designed thicker than the framed doors. As you would expect, frameless doors have both pros and cons.
Advantages of Frameless Glass Shower Doors
Frameless glass shower door benefits are many, for instance:
They are stylish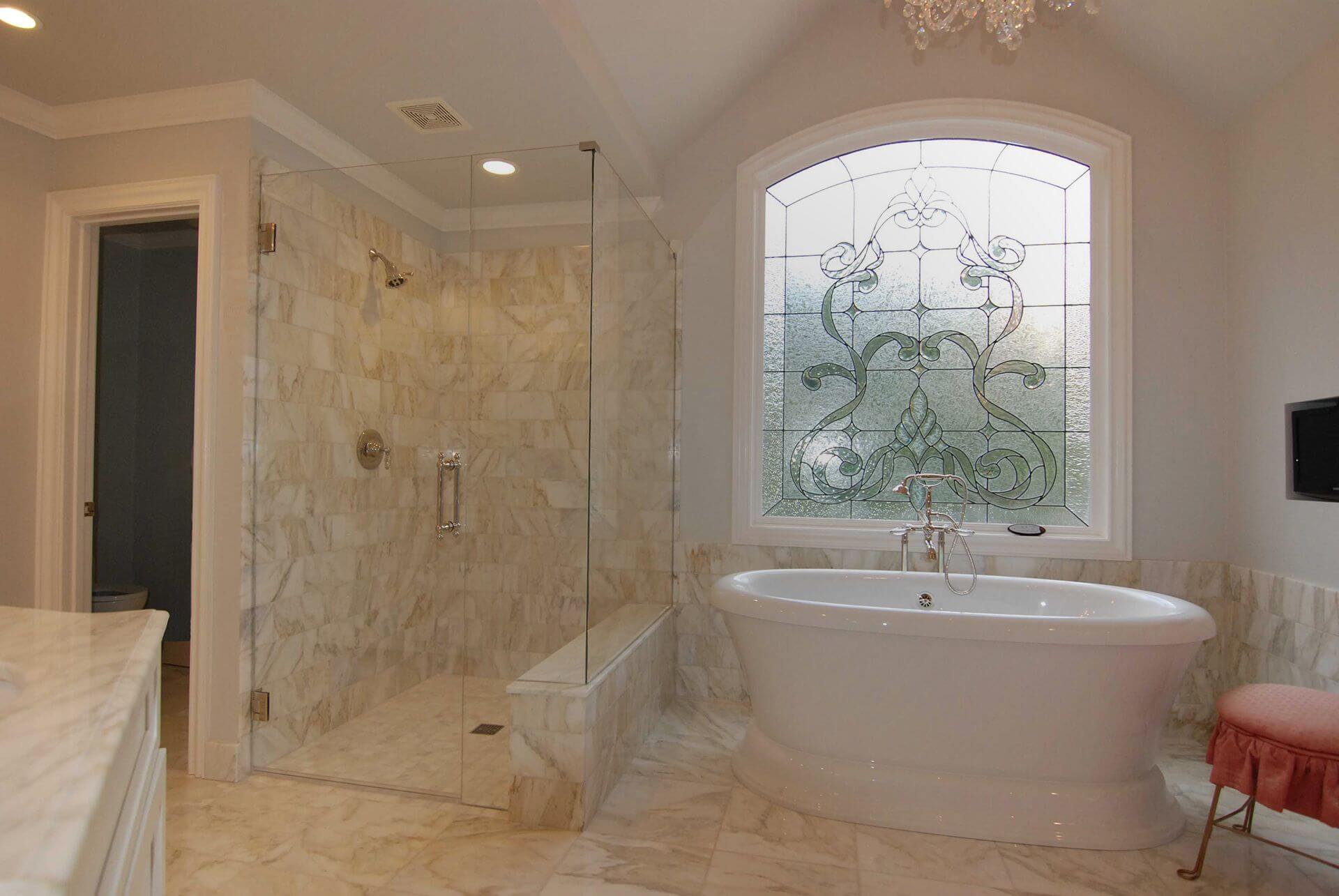 source: frameless.glass
Look around, even in the home design websites, there is one specific thing that you will notice. Every home that is posted to advertise furniture, flooring and other interior designs have one thing in common: they are minimalist. The minimalist trend is taking the market by the wave, and you don't want to be left behind. You can join the bandwagon by doing an upgrade on your shower door. Frameless glass shower doors are popular because their benefits are aplenty.
If you are putting your house up for sale, installing a frameless glass sliding shower door will instantly increase its value, and you will make more profits from the sale. The beauty of this style is that it is not limiting. Using hardware such as a wooden frame or any other material may put off a buyer. Remember that tastes differ. One buyer may prefer stainless steel to a wooden frame. A frameless door is neutral, and the buyer will have no excuse for not buying your house.
Also, this does not have to be about the buyer. You might be refurbishing your bathroom for your own satisfaction. A frameless glass shower door gives you the flexibility of using any kind of décor you wish. You will not have to worry about your hardware blending with your decorations.
No corrosion or decay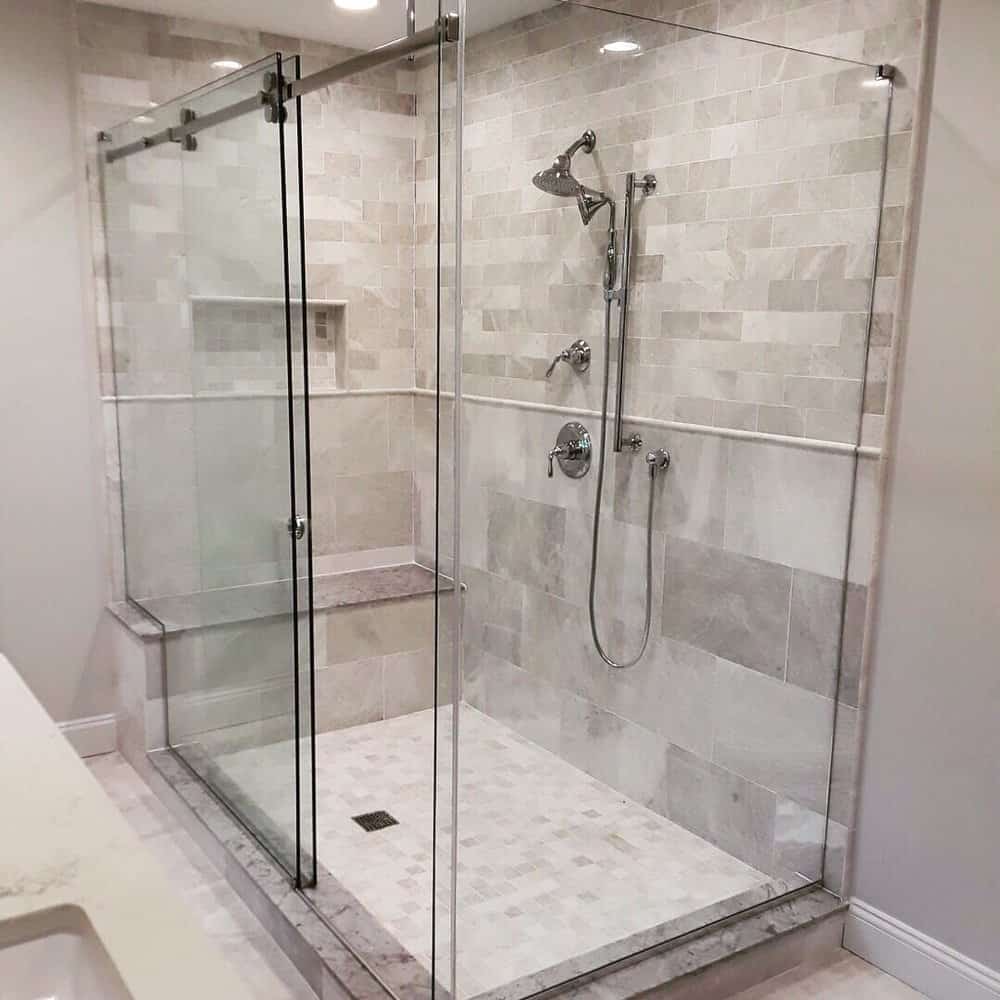 source: usglassshowerdoor.com
Every homeowner dreads the day they will enter their bathroom only to be welcomed by traces of rust on their shower doors. Note that most framed glass doors are made of metal. Considering the environment is filled with moisture, it is only expected for the door frame to corrode eventually.
Corroded hardware will make your bathroom look old and unsightly. If the metal is corroded, you are forced to replace it eventually. If you replace it with metal again, the cycle continues. The process is expensive and no one wants to keep spending on replacing shower doors. To solve this, use a durable option. The beauty of a frameless door is that you will never have to deal with corrosion. Wooden frames are also susceptible to decay. Wood is costly, and regular replacements will create a dent in your finances. A frameless glass shower door has more life and will help you save money.
Double your space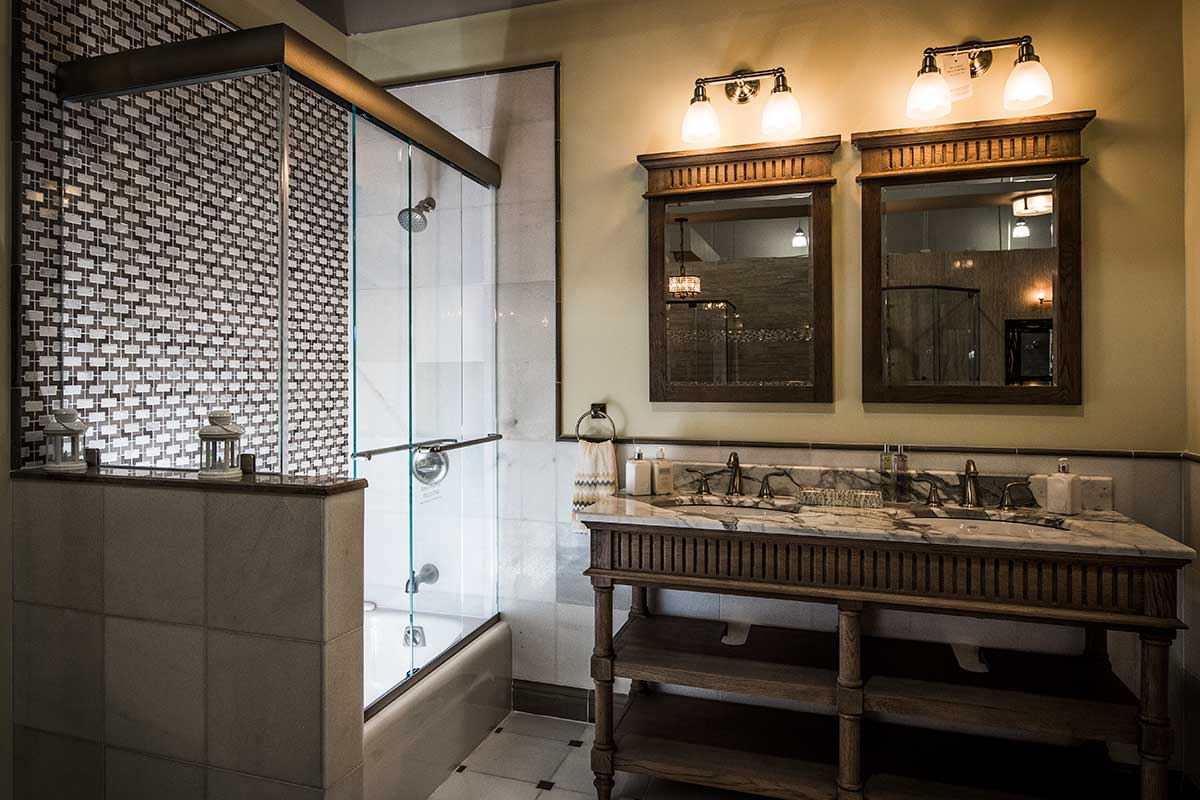 source: abcglassandmirror.com
Glass and mirrors have a way of making a room airy and appear spacious. If you are still using shower curtains, it is about time you ditched them. Shower curtains are mostly not transparent and will make your bathroom look smaller. If you have a small bathroom, you should work with nothing less than a glass shower door. A frameless glass door will divide your room, only that it will feel bigger.
Ensure that mold is not growing in the bathroom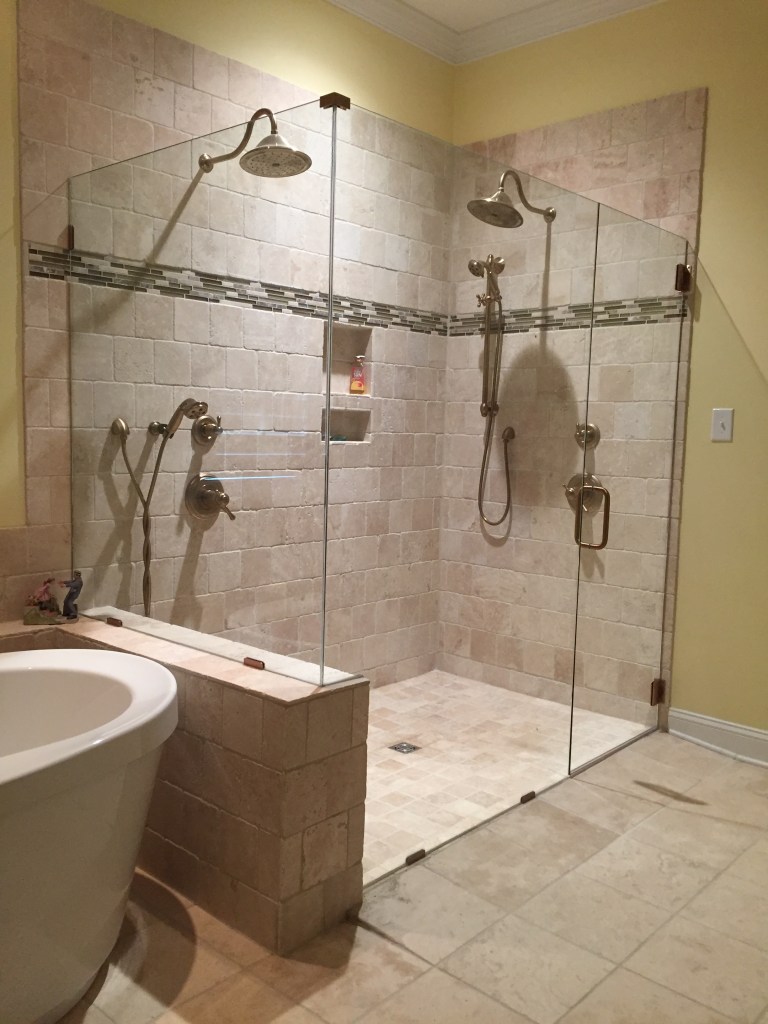 source: rvashowerdoor.com
The moisture and heat in your bathroom are conditions favorable enough for mold to grow in your bathroom. Mold spores grow in a humid environment and the chances of mold growing in your bathroom increase every time you take a shower. Should you be worried about mold growing in your bathroom? Absolutely! Note that black mold is toxic to your family members. The moment they get in contact with it, they will start experiencing dizziness, nausea, headaches, rashes, and other allergies. It might get to a point where you are forced to move out so that the mold is removed. Do not wait for that time to come: install a frameless shower door.
The fewer the hardware, the less the availability of habitable spots for mold. Framed doors have water collecting around the seals, creating a perfect environment for mold to grow.
Easy to clean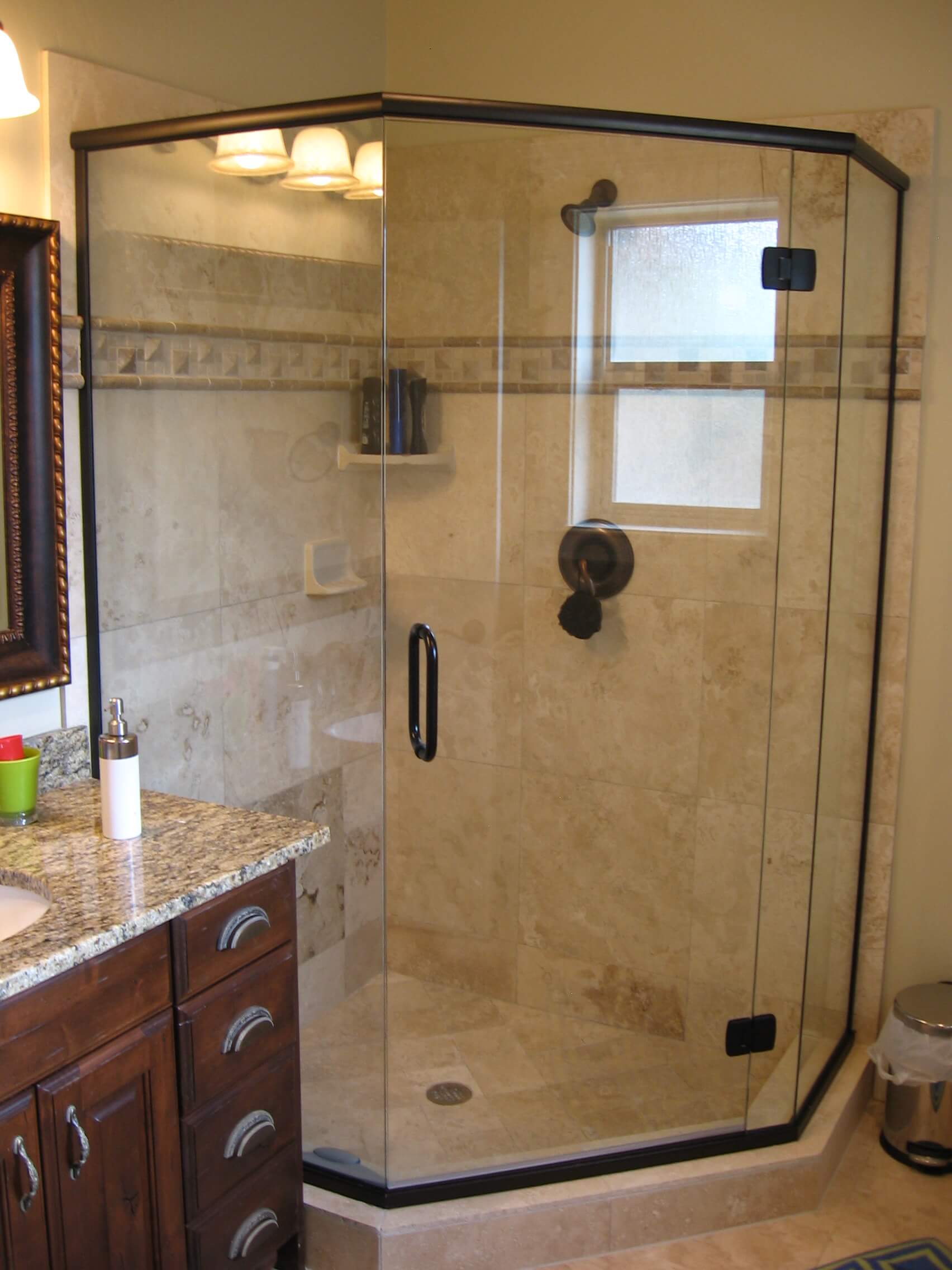 source: visionmsd.com
It is easier to keep a frameless door clean than a framed one. Remember that the only place you will be cleaning the glass. All you need is glass polish, and you will have your shower door looking pristine always. Framed doors have hardware that may require different materials for cleaning. The process is a bit tedious and takes more time.
Cons of Frameless Glass Shower Doors
While shower doors have more benefits than the framed ones, they also have a few setbacks. The good thing is that you can always work with them. The cons are mostly inclined to pricing and ownership costs. Here are insights on the issues you are likely to run into with frameless glass shower doors.
They are an expensive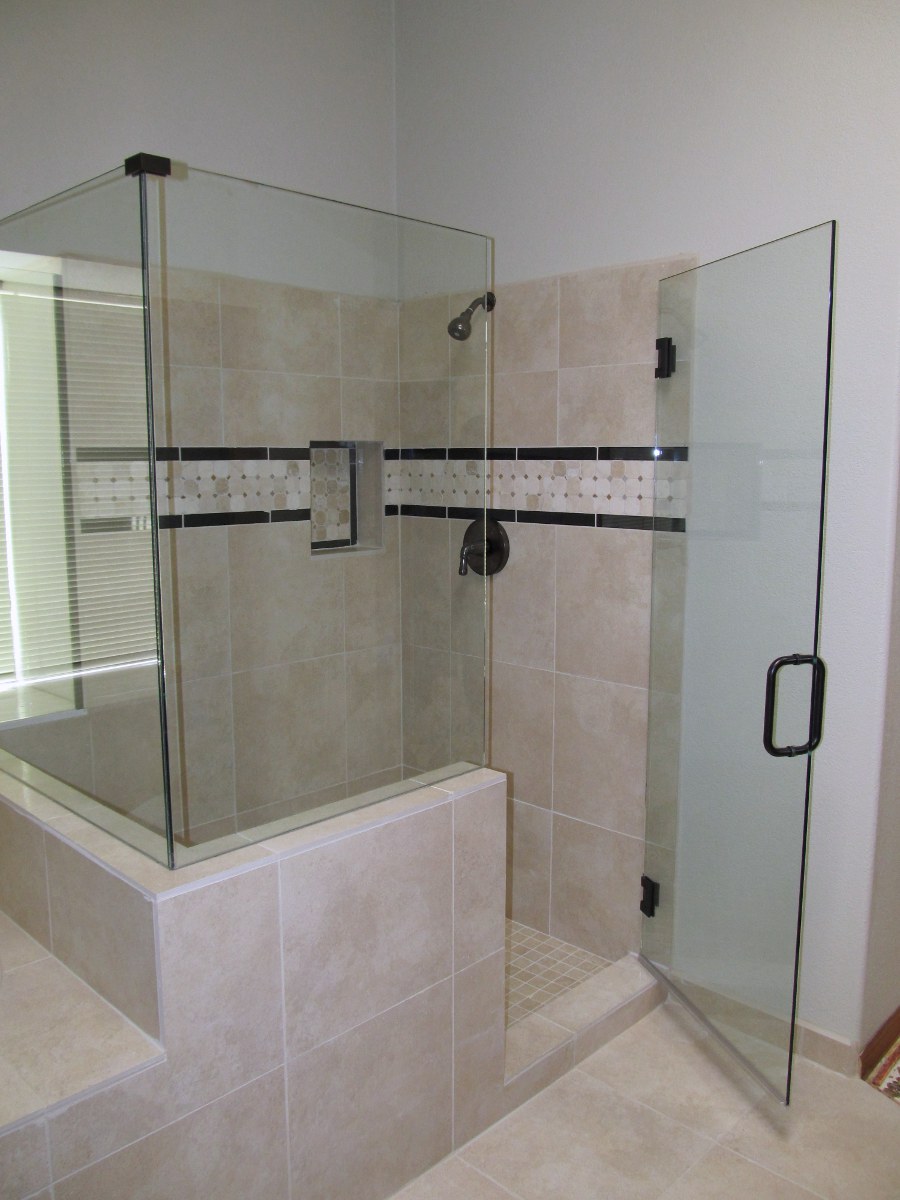 source: glassbustersaz.com
Considering all the benefits you get from frameless glass doors; you can only expect them to have a high price tag attached. We are talking about easy to clean, the appeal and durability. A frameless glass shower door is generally more expensive than the framed ones.
For one, remember that the glass used for a frameless glass door is usually thicker than the one from the framed counterparts. That alone affects the price. This makes the frameless glass shower door unsuitable for homeowners that are working with a strict budget. It is quite limiting. Also, remember that the initial cost of the door is not the only thing you will be looking at.
The best part is that once you decide to invest in this, you will not regret it. The investment will pay off. Buyers are looking for a modern and upgraded home. Your home is likely to stay for a shorter time in the market than one that has the traditional framed doors. Also, you will not have to spend on mold removal services. It will also take a while before the need to replace the door.
As much as frameless glass doors are costly, look at the bigger picture. The investment will be worth every buck you part with.
Shattering due to heat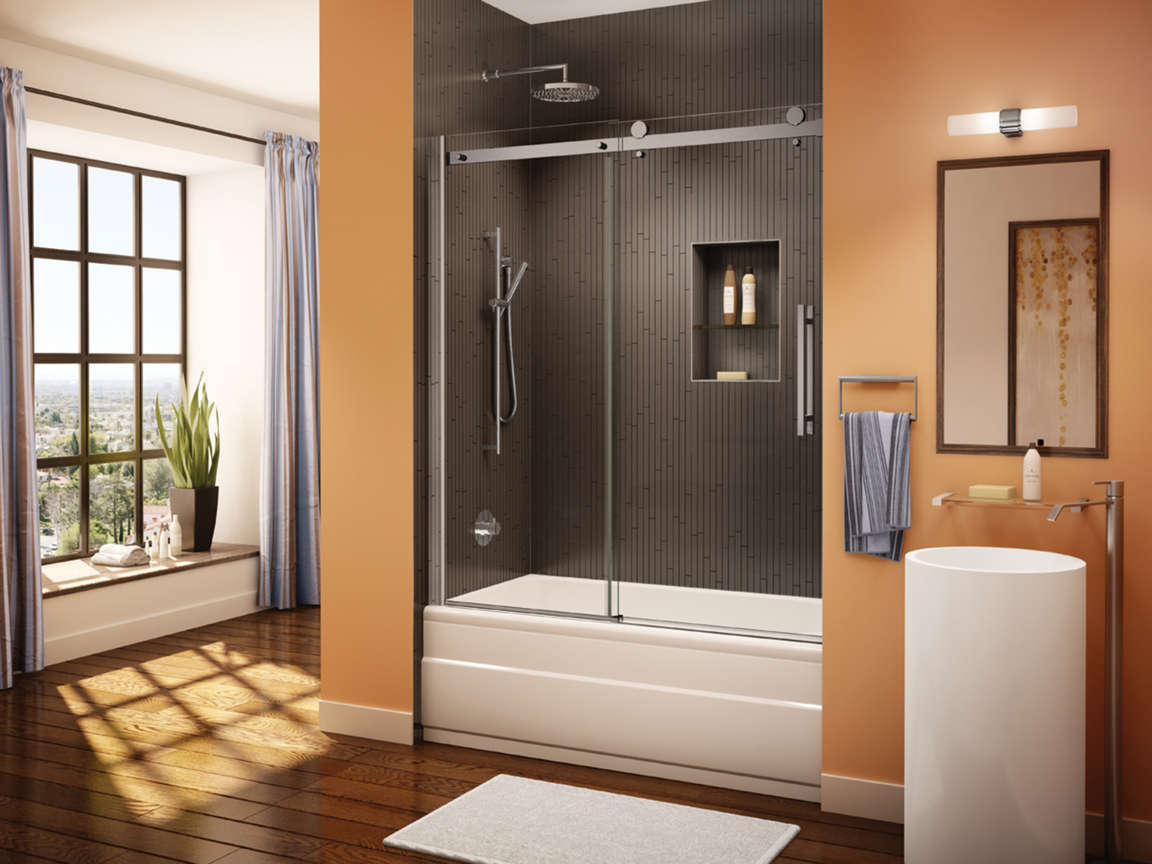 source: secureservercdn.net
Well, this is a very rare occurrence. It is worth noting that glass shower doors are usually made of tempered glass. Tempered glass is four times stronger than the regular glass. This means that it can withstand heat more than the latter. Again, this happens on very rare occasions. What you need to do is ensure that the glass used to make the door is of high quality. With that, you will never have to worry about your door cracking regardless of the water temperature.
Water spills and leaks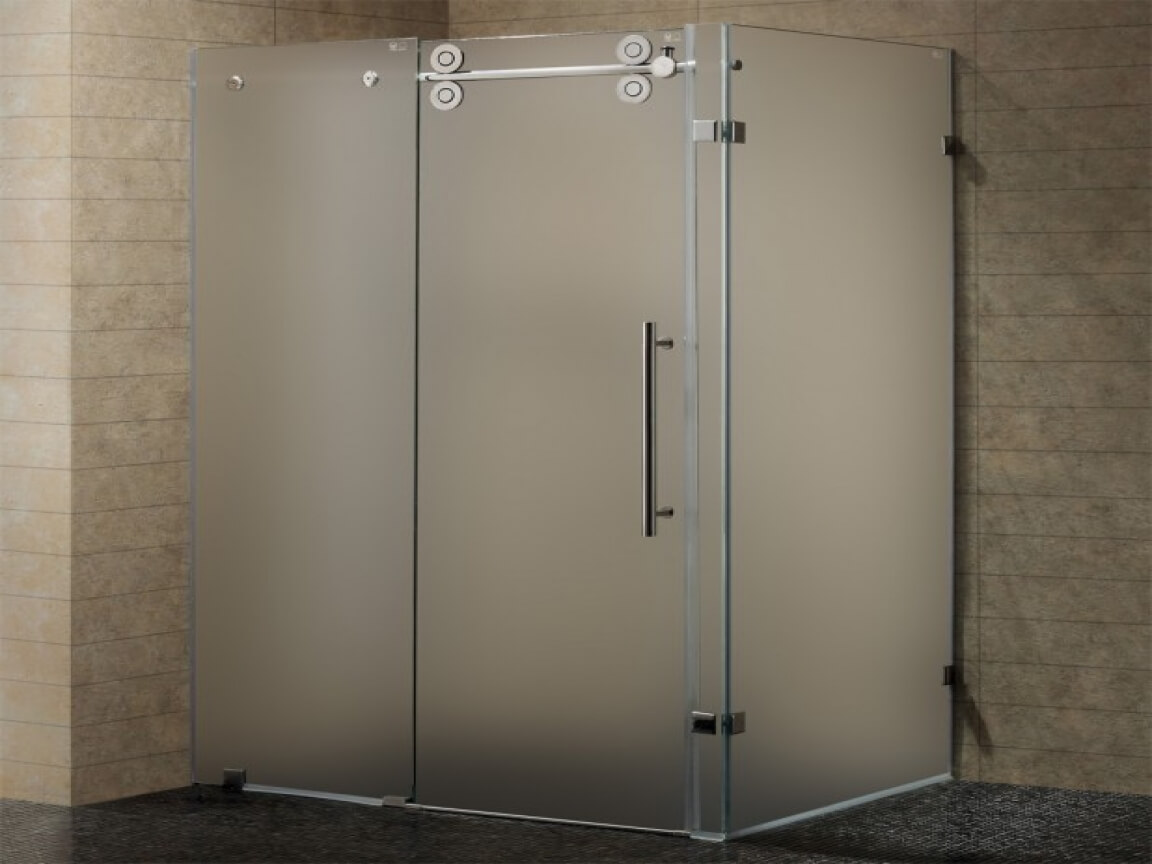 source: hotelresidencia.com
The other disadvantage of frameless glass shower doors is that water is likely to get outside your bathroom. As earlier mentioned, the frames and seals usually trap water. While that may cause problems such as corrosion and growth of mold, it protects the outside from spills to some extent.
Frameless doors have gaps which easily let out water. This is, however, something you can work with. The trick is to make the showerhead face away from the door. This way, you will be able to keep the water inside the bathroom. Also, having the glass cut to a precise size will prevent this issue: there will be no unwanted spaces. Keeping your shower door closed as you take a bath will also ensure that the water does not spread to areas that it is not needed.
When your friends visit, the areas they will be more focused on will be your bathroom and kitchen. The same goes for buyers. If you want to increase the market value of your home, your bathroom should be remodeled. Frameless glass shower doors are versatile and flexible and can conform to any home design at THE ARCHITECTURE DESIGNS. Ensure that you pick quality products and hire a skilled professional to do the installation for you. This stylish shower door will give you an experience of a lifetime. Practice proper maintenance, and you can be assured that the door will serve you for the longest time.