Have you ever looked at your décor and wondered if your house is exactly the same as all of the others on the street? High-street and budget homeware retailers are a great way to decorate your home without breaking the bank, and they allow people to get some great pieces to suit their budgets. But just as buying from a popular high-street fashion store means that you are likely to see other people wearing your favourite outfit, it's also hard to make your home unique, and it's often hard to really show off your personality through your décor choices. 
The good news is that you don't need to spend a fortune to create a more unique home. It's often cheaper, quirky additions and ideas that make the biggest impact. Here's a look at some fabulous options if you are looking to make some changes. 
Mix and Match Seating
source: pinterest.com
Mixing and matching furniture instead of making sure everything matches is one of the easiest ways to add a quirky touch to your rooms and even your garden. Buying single kitchen dining room chairs and outdoor chairs instead of a set can look fantastic, and it means that you get more things that you love. 
Other seating, like your sofa and armchairs, don't have to match either. Try to find pieces that you love to create a quirky eclectic décor instead of worrying about things working together or matching, and don't worry about being bold. 
Incorporate Vintage Handles and Knobs
source: hearstapps.com
Mass-produced furniture is the only option for many of us. But that doesn't mean that it has to be the same as everyone else's. Every time you go to an antique or second-hand store, look for vintage door handles, knobs, and knockers. Switching these out is an easy way to make your doors different. 
Use Materials That Aren't Usually Found in the Home
A great way to have some fun with your décor, and bring more natural and interesting elements into your home is to use a range of materials. Things like exposed brick, concrete, steel, and chunky wood can make an impression, add texture, and look fantastic. 
Display Quirky Tableware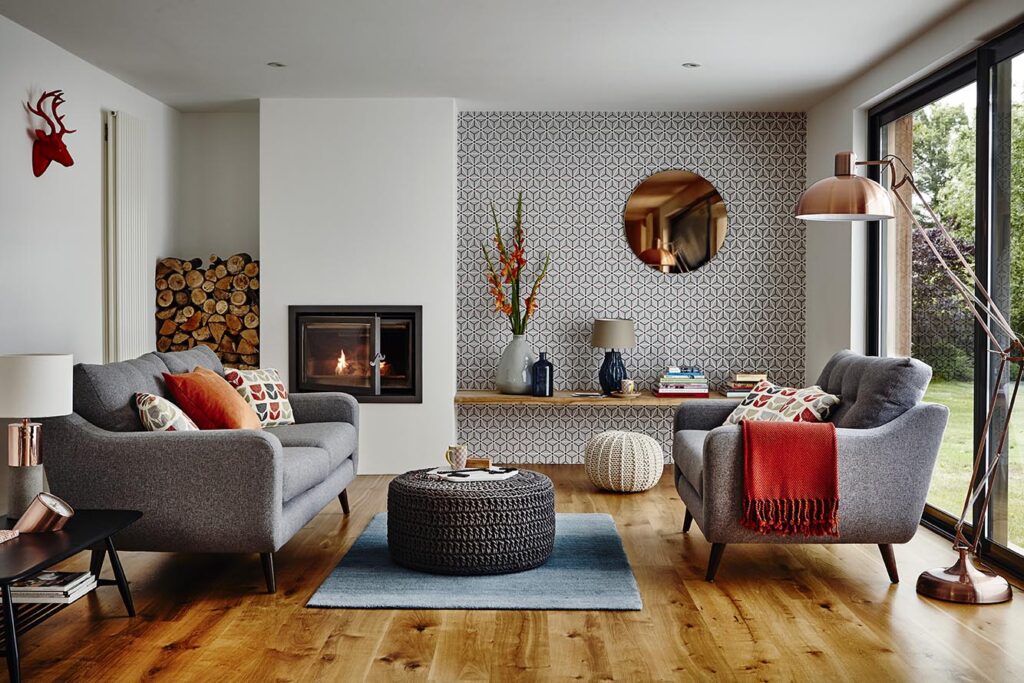 source: autographinteriors.in
Colourful and quirky tableware is very popular, but most of us keep them shut away in cupboards when they aren't in use. Keep your tableware on display on shelves, or even just stacked on the side for a quick touch of style in the kitchen or dining room. 
Frame Unusual Things
Most of us frame things like photos, art prints, and posters to add some sophistication. But if you want to create a more unique home, you should think outside of the norm. Frame things like wallpaper or material samples, funky wrapping paper, and even pages from magazines for something a little different. 
Move Things Around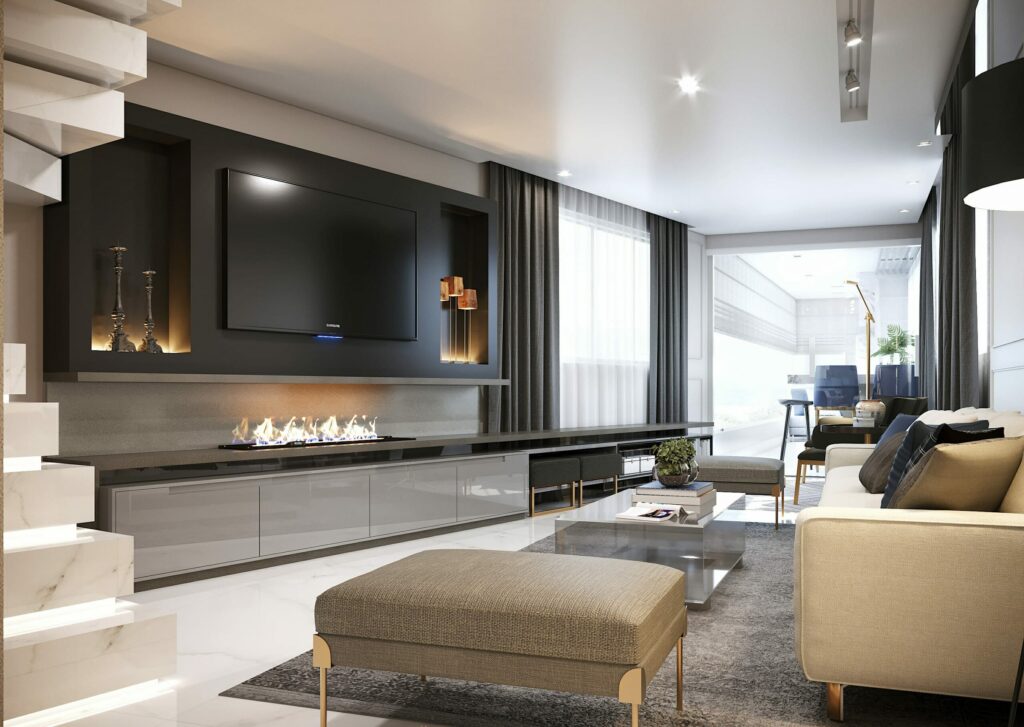 source: decorilla.com
A bath in the bedroom? A sofa in the hallway? Shelving in the bathroom? Why not? When it comes to creating a cool and unique home, you need to break some of these rules. 
Sometimes, creating a more unique home means being bold, and making some brave choices. But as long as you focus on things that you love, your home will look fantastic and suit you perfectly.