Your home is the place where you have the freedom to create and explore your style. It becomes the reflection of your vision. That's why decorating your home according to your way is essential. But home decor can be expensive if you plan to purchase all the items for renovation. The best and most satisfying method is to try DIY home decor ideas. From wall art to using mirrors, you can completely give a fresh, rich, and stylish look to your home with the help of simple and handmade things without breaking your budget.
DIY home decor ideas can be used in your current home or a new home if you wish for relocation. If you decide to shift, you have to take care of many tasks, and you may not get enough time to concentrate on decorating your home. So, to avoid these situations and to have a smooth relocation experience, you can hire professional Mumbai packers and movers. Make sure to conduct a background study by verifying important details like company website, profile, business registration, license, etc., before hiring them.
As it is done, it's your time for action. Grab your craft supplies, toolkit, paint, and other materials and follow these easy DIY home decor ideas for transforming your bedroom, living room, kitchen, or any other room into your dream look. Also, think about the appreciation of a guest while seeing your place; you will feel great, isn't it? Feeling excited for the stylish transformation?  Now, what are you waiting for? Keep reading and turn your home into your dream place.
DIY Easy Home Decor Ideas for Everyone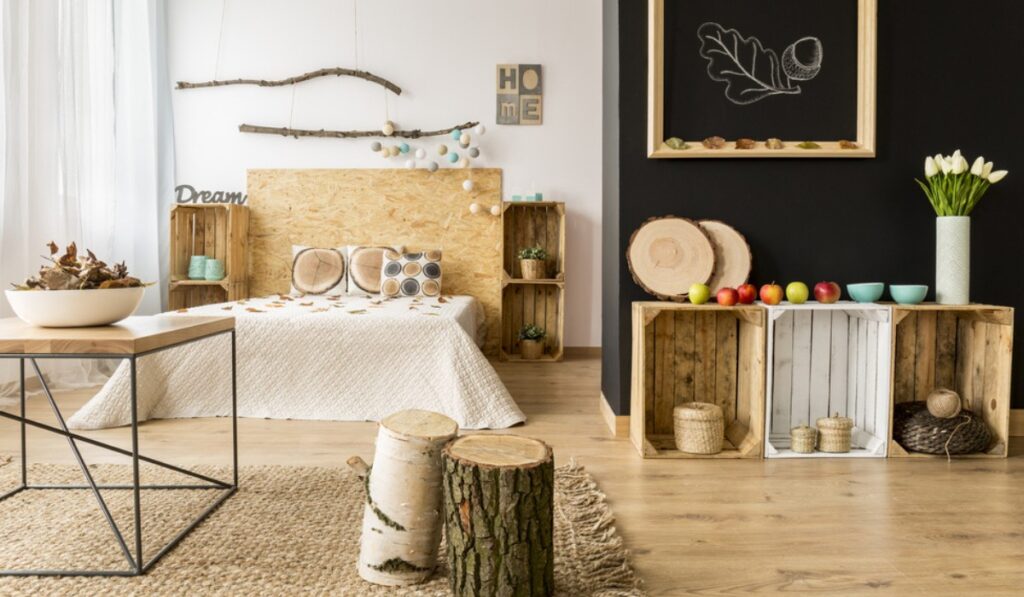 source: housing.com
No special skills or talents are required for creating simple and appealing decorations and these DIY projects are pocket-friendly as most of the materials are accessible, and only a very few are needed to be purchased. Check out these awesome budget-friendly DIY ideas that give your house a fresh, new look.
1.     Pamper Your Windows
You have to add proper window treatment to every room. You have to think about choosing the right curtain material for the windows of each room and decide accordingly. For example, it would be better to use lightweight and light color fabric like cotton and linen in the kitchen to get a fair amount of sunshine.
2.     Rethink Your Walls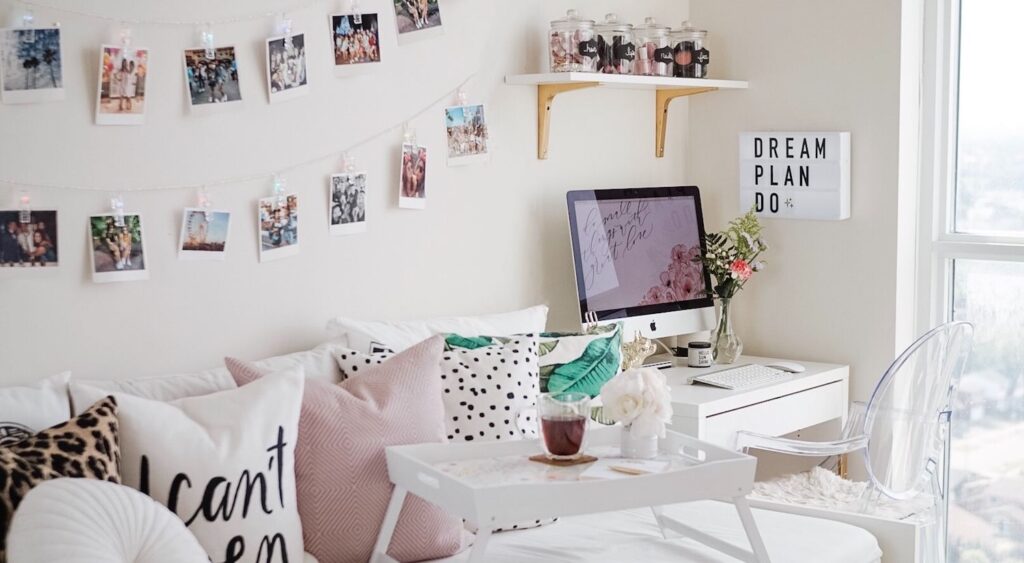 source: kitchenstuffplus.com
One of the simple and most effective ideas to change the ambiance of your room is by hanging art pieces on the wall. It can be your family photos or DIY art, or framed work. While hanging them, make sure that they are of the right size for the wall. Note that the middle of the art piece should hang at eye level, and do not try to hang art works on every empty wall as it becomes too heavy for the room.
3.     Sneaky Mirror Placement
Placing large mirrors in rooms can make it look bigger and more spacious. A floor-length mirror is the best option to do the trick. It also can make rooms brighter as it can bounce back light. Make sure to place mirrors on walls perpendicular to the window and not directly opposite to them as it can bounce the light back out.
4.     Reorganize Your Furniture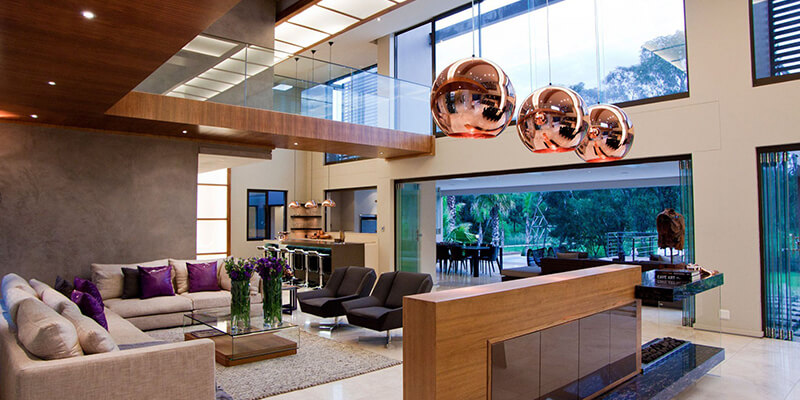 source: pinterest.com
When you organize your furniture in the living room, make sure you maintain intimacy and balance between them. Instead of lining up sofas and chairs, you can arrange them in a U shape where you can place a couch in the middle and two chairs at the end of the coffee table. Remember to avoid putting your furniture against walls as it can make your room look smaller.
5.     Add Anchor Rugs Under Furniture
Adding rugs can transform your place into a new look. It is recommended that the furniture legs rest within the rug as it can define the seating area and add more interest to the space. Never place too small rugs as it can make your room like everything is out of scale.
Pro Tip: Remember to deep clean your house, especially the rugs, at least once in 1-2 months to avoid dust allergies & bacterial infections at home. Buy a strong vacuum that can withhold the dust collected from these carpets.
6.     Stick to Neutral or Light Wall Colors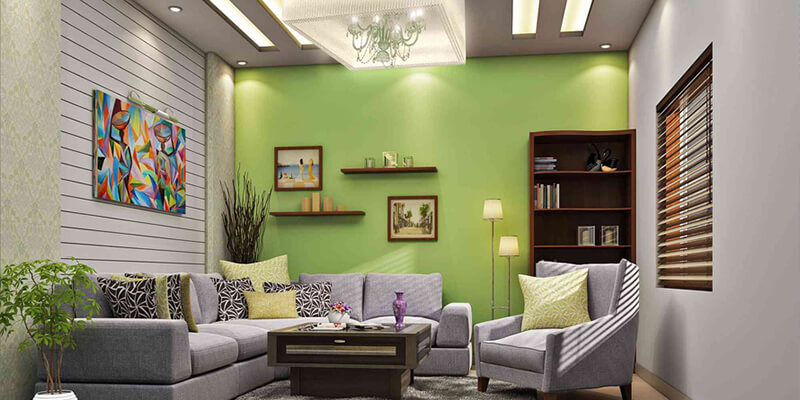 source: pinterest.com
If you are confused about the wall colors, always choose light or classic neutral shades. Beige, grey, or yellow colors are always on the trend and give a fresh appearance. It also matches with most of the accessories and provides decorating flexibility as well as minimizes contrasting transitions.
7.     Allow the Light to Illuminate
Dullness in a room can reduce its ambiance. Therefore, natural and source lighting is an essential aspect to be considered while arranging your space. Avoid blocking any windows and add floor lamps and other necessary lights for a huge statement.
8.     Incorporate Florals in Your Room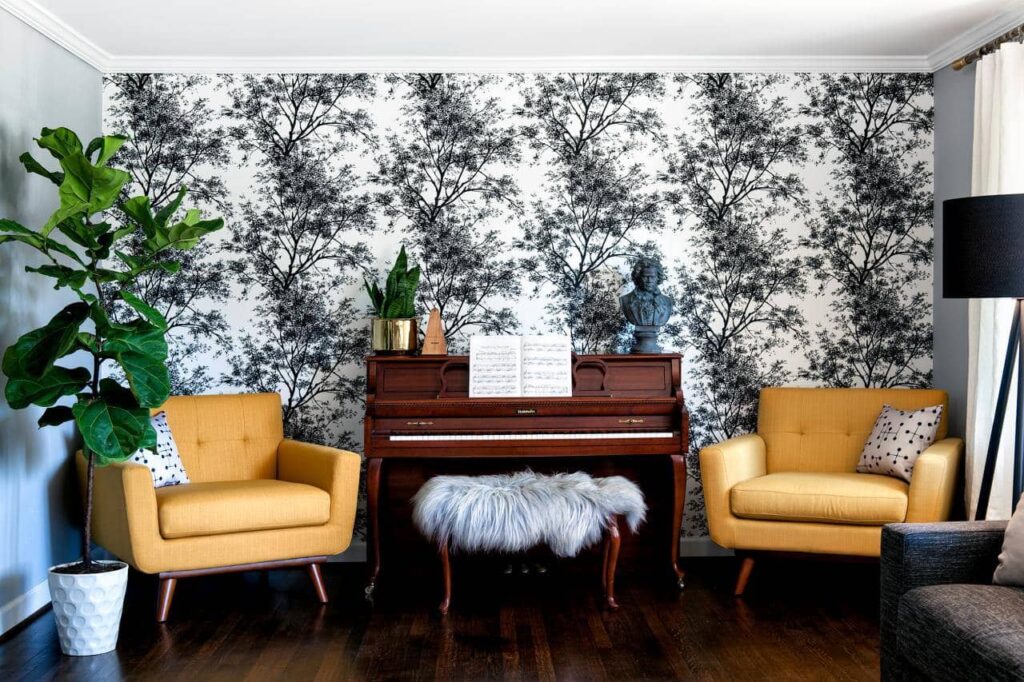 source: hgtv.com
Florals can immediately brighten your mood as well as your home. Making a flower arrangement in your room can instantly give beauty to the entire room. Instead of a normal vase, you can use teacups or wine bottles for small ones, giving a fresh and artistic appearance. You can also use some creativity by creating wall art by arranging potted flowers on wooden boxes.
Pro Tip: Go a step further to include some green plants in the house; they will not only uplift your mood, but also help in purifying the indoor air quality to a great extent.
9.     Blend with Metallics
An element of shine like metallics can instantly brighten up the entire space. You can hang a golden ceiling light in your living room or copper-painted artwork decor or use bronze frames for your photographs for upgrading your room.
10.     Add New Shine to Old Finishes
If you have any old accessories, you can make them look new with spray paint. For example, an old brass chandelier can quickly restore its shine with a new layer of bronze paint. If you have an old kitchen cabinet, you can make it contemporary with the help of colors that match the current trend.
11.     Choose Basic Bedding
source: houseaffection.com
Keep your bedroom simple with plain white bedsheets to make your room classy and bigger instead of using deep-hued satins. Try to keep duvet covers white to feel a lightness in the room and give your bed an expensive look.
12.    Design Gallery Wall
A well-designed gallery wall reflects the effort you put into the decor as well as can stand out to visitors.  If it is not arranged well, it can bring an opposite effect. Make sure to place them in a minimal style by picking 2 or 3 colors that blend with the wall. Gold, silver, black, or white frames coordinate well even if the picture inside the frame does not match.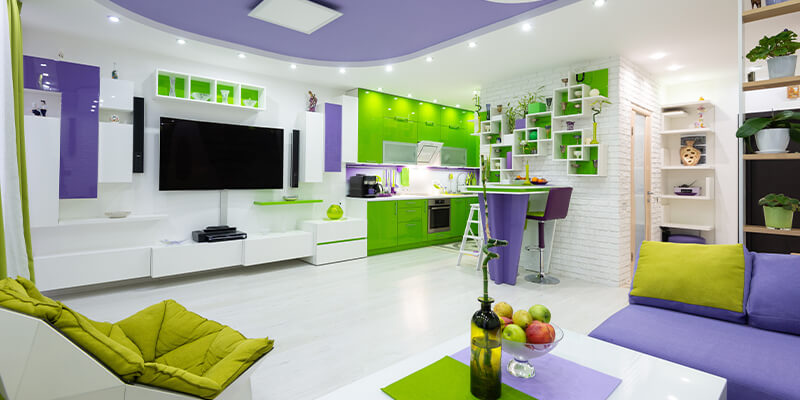 source: pinterest.com
Since you know how to decorate your home with these simple tips, now you can begin the process. These tips can give an interesting and aesthetic touch to your home, either current or new one. Once you plan for relocation, start searching for movers well in advance by keeping the verification process in mind. You can find trusted and experienced packing services from AssureShift, a well-reputed moving reference portal.
Their portal has a pre-verified list of packers and movers where you can share your shifting requirements in the portal by filling query form, and the support team instantly gets back to you with 3 best match moving companies, and you can compare and hire the best one that suits you.