Cafes, pictures, check-ins, Instagram and interior design all go hand in hand. The millennial generation knows all too well that a great cafe experience comes with a great cafe interior design. In the age of Instagram and customer check-ins, it suffices to say that having a great cafe interior design is a must.
We spoke to a representative from caterline ltd, who is a catering equipment supplier, and they said,"A cafe is the place where people go to have quality time with friends and family or to do work. The location and atmosphere but most importantly the services and hospitality are what make the place appropriate to do work and spend some quality time.Thus a cafe should have a relaxed environment, with the perfect coffee and of course nice decor, customers are sure to come in and love your place.
But what cafe owners mostly forget is that the fundamentals of a cafe are different from that of a restaurant. That is why the interior design concepts which work for restaurants do not necessarily fare well when it comes to designing a coffee shop.
The psychology and mood of a customer visiting a cafe are different from those visiting a restaurant. You need to tap that psychology and reflect it in your cafe interior design. To help you out with designing the look of your cafe, we have created a comprehensive guide of coffee shop interior design ideas, stating on all that you need to know about cafe interior design.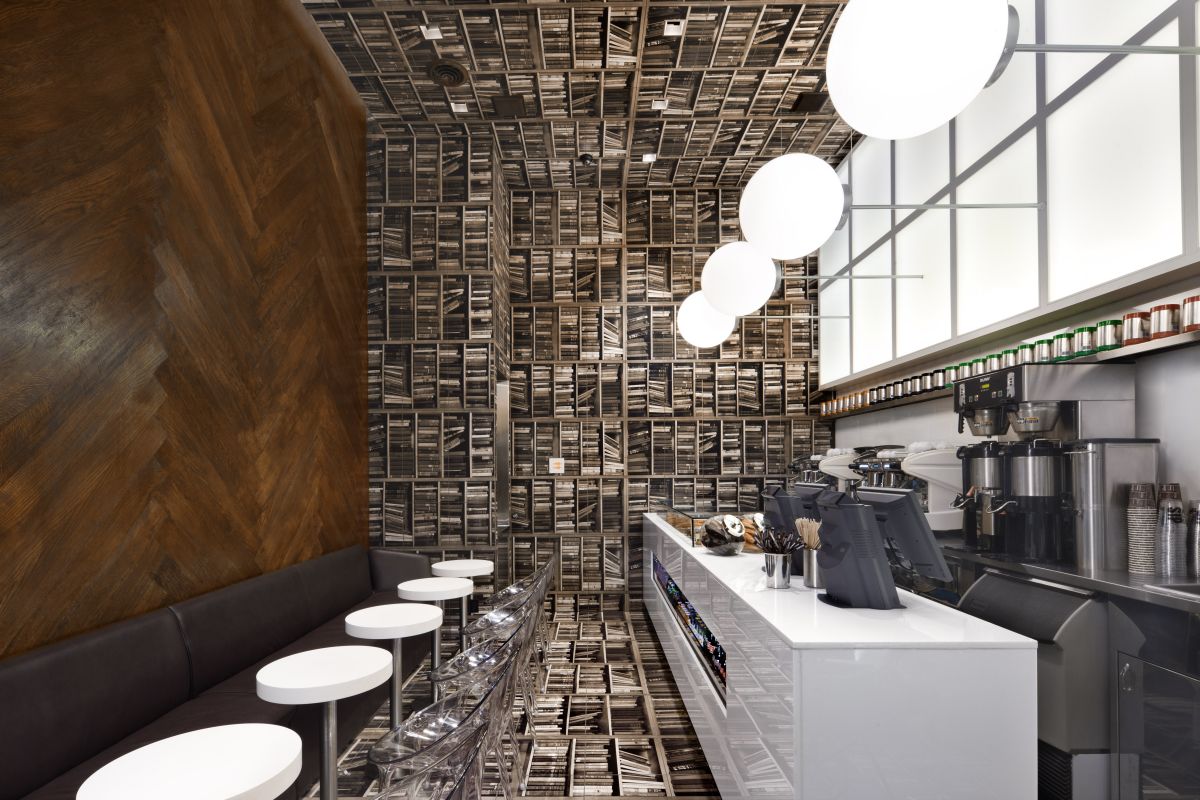 source: contemporist.com
Nowadays people often go their favorite cafe whenever they feel bored at home. Sometimes most of us planning for a night with better half or best buddies. The interior of a cafe is the most important. A simple organized decoration can add depth. A comfortable atmosphere means more profit and client will surely love to visit your place again and again. In today's article we are going to talk about the modern cafe interior design ideas that will surely impress you.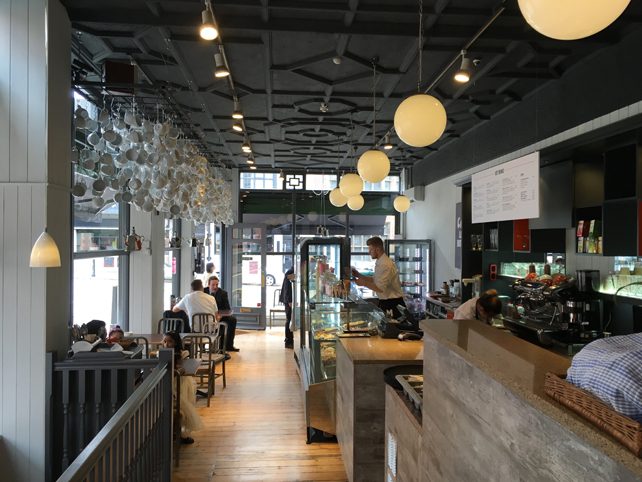 source: newenglish.co.uk
Modern rustic design wall and a touch of elegancy already make the cafe look more comfortable. Complete the look with the right lighting set up. The look will make your place comfortable and stylish.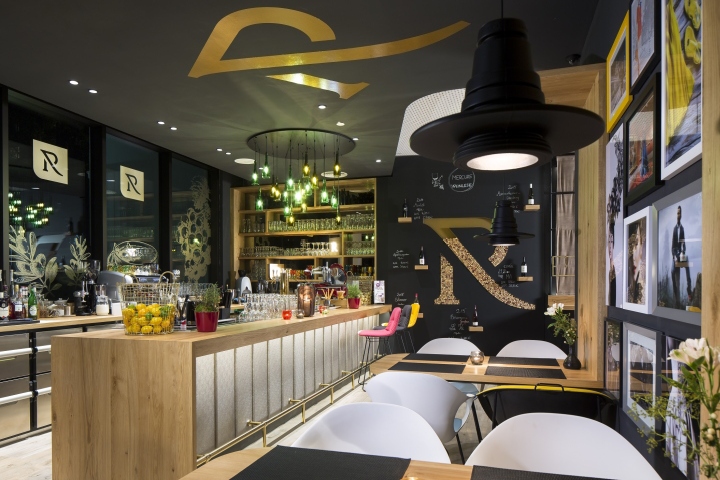 source: retaildesignblog.net
Lighting plays an important role in the ambiance of a cafe. Natural lights that can make the place soft and warm. Perfect for evening time.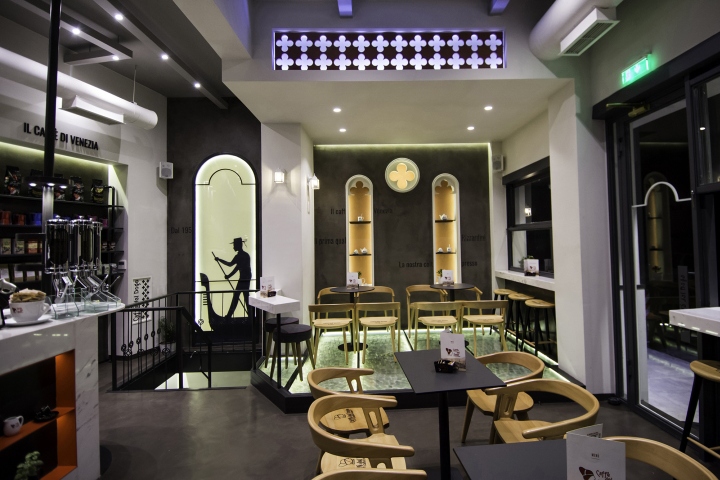 source: retaildesignblog.net
Make sure to use the furniture that is complemented by the paint and lighting of the cafe. Decorate the empty walls with some amazing frames. Make the place classy as well as modern. The look will surely get the attention of the clients. 
source: retaildesignblog.net
A perfect infrastructure can bring a lot of excitement. Use the modern design furniture that will be a perfect match with the theme of the cafe space. Decoration should be simple and classy. The crisp lines and smooth texture can simply complement the entire decoration of the cafe.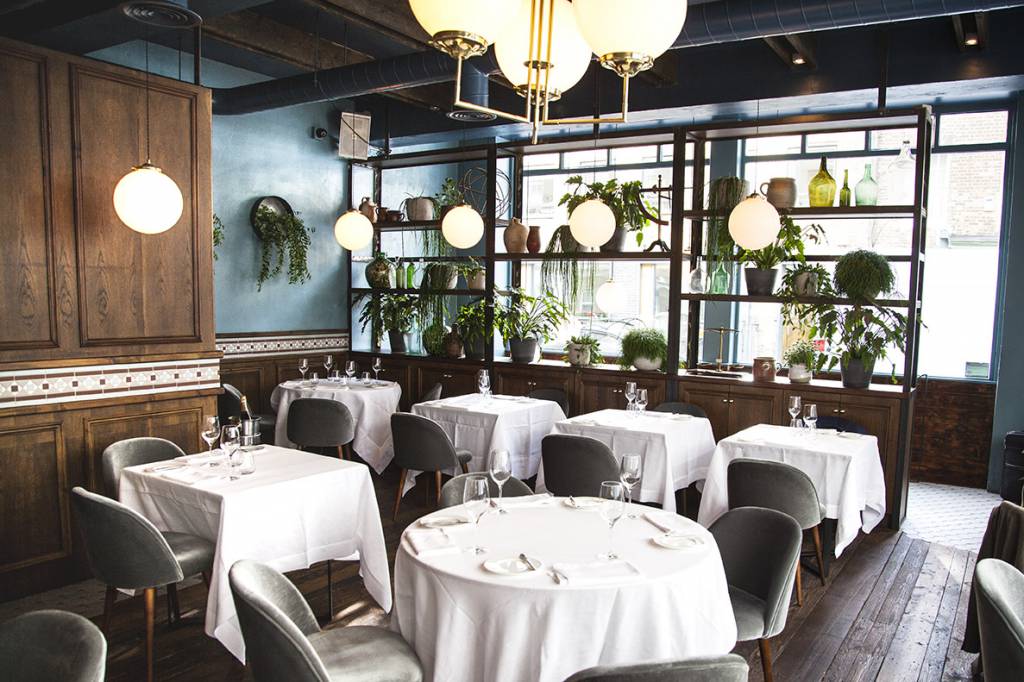 source: mullanlighting.com
Clean lines and natural colors may be balanced with bold. Wooden style floor design can simply enhance the decoration of the cafe interior design. Modern design table chair it can simply make the place comfortable and stylish. Illuminate the place with the perfect lighting set up.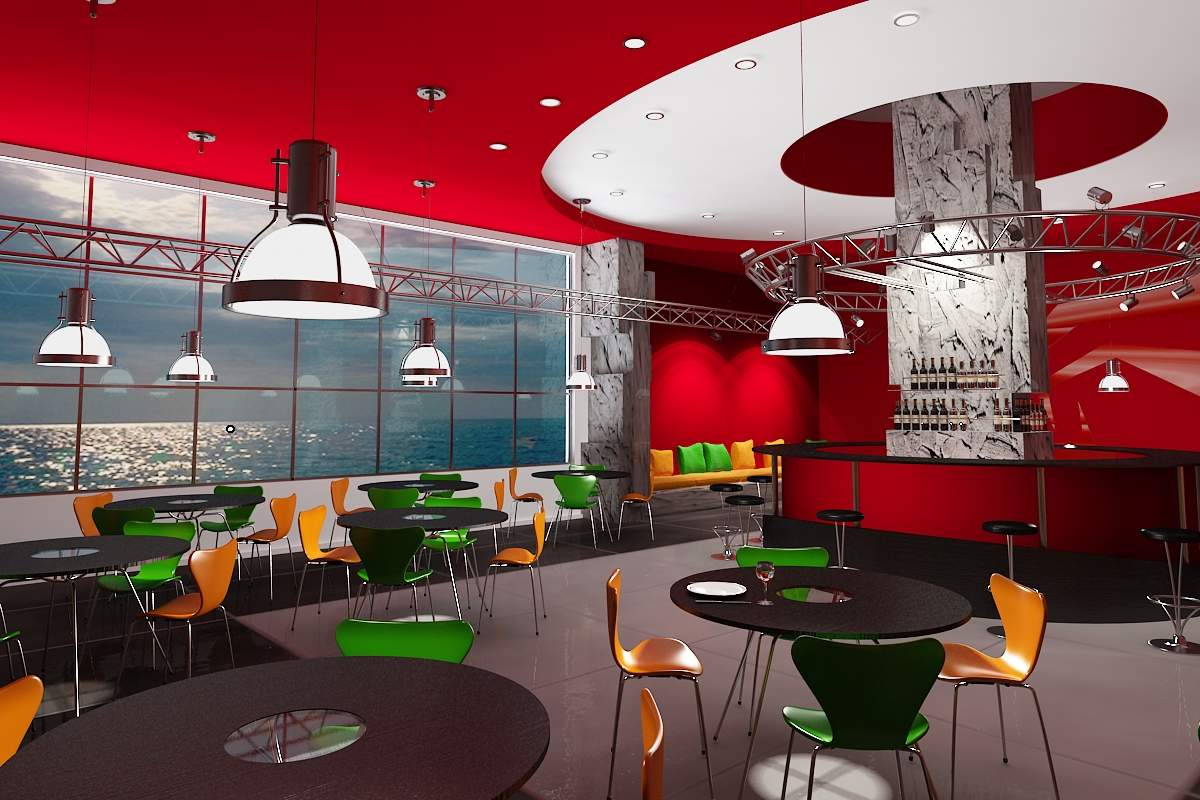 source: dachdev.com
Greenery and industrial set up it is an ideal option to get the attention of your clients. It can make the place elegant. To create this creative atmosphere you can use well-decorated furniture with the natural lighting fixture.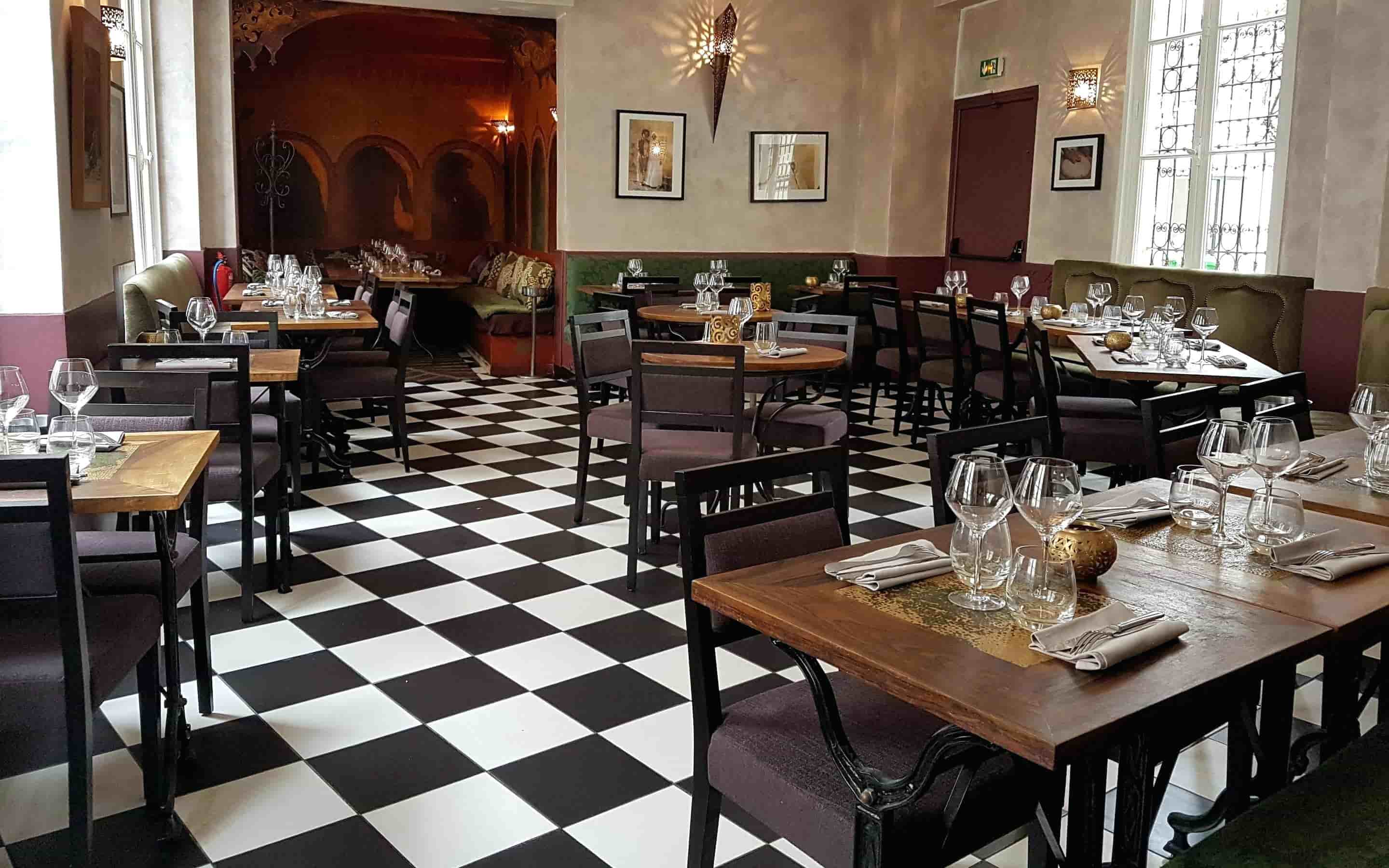 source: letgreghelp.com
Most cafes can't get away with a fabulous red decor. When you planning to decorate your cafe, color is the main thing that can surely get all the attention. Use the bold color theme such as red. It can simply brighten up the space. It impacts so much more than just aesthetic. With this set up you need to choose some bright color furniture to match the decoration.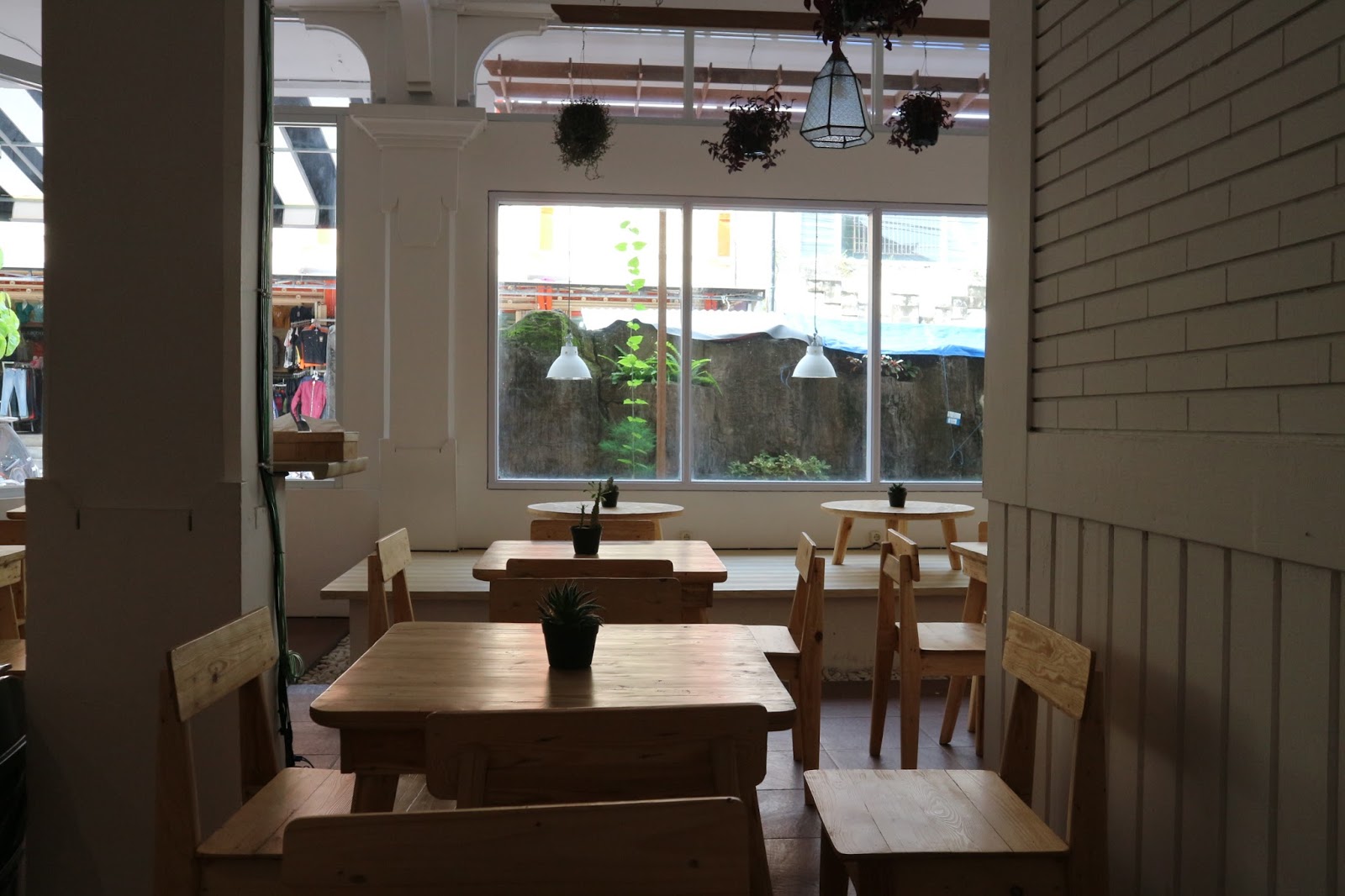 source: interiordesignimages.com
Decorating your cafe with the right elements. Besides the furniture and lighting, flooring design is also important for your small cafe interior design. It can be a bit tricky to choose the right design. Decorating the place with the mix of mid-century and modern style. 
source: archdaily.com
Small cafe design ideas can look stylish and luxurious. The clean design makes the cafe look a bit rustic. Use some natural lighting set up to make the place comfortable.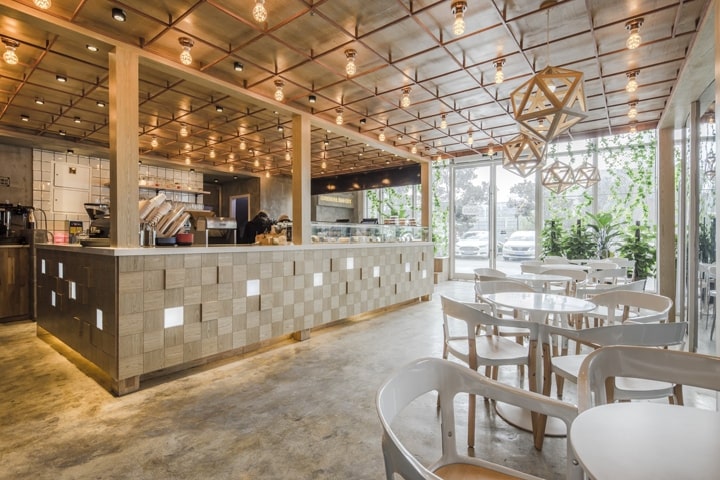 source: retaildesignblog.net
Create an elegant look. Use the wooden design furniture that can bring a lot of excitement. The unique lighting set up complete the decoration for the comfortable sitting area.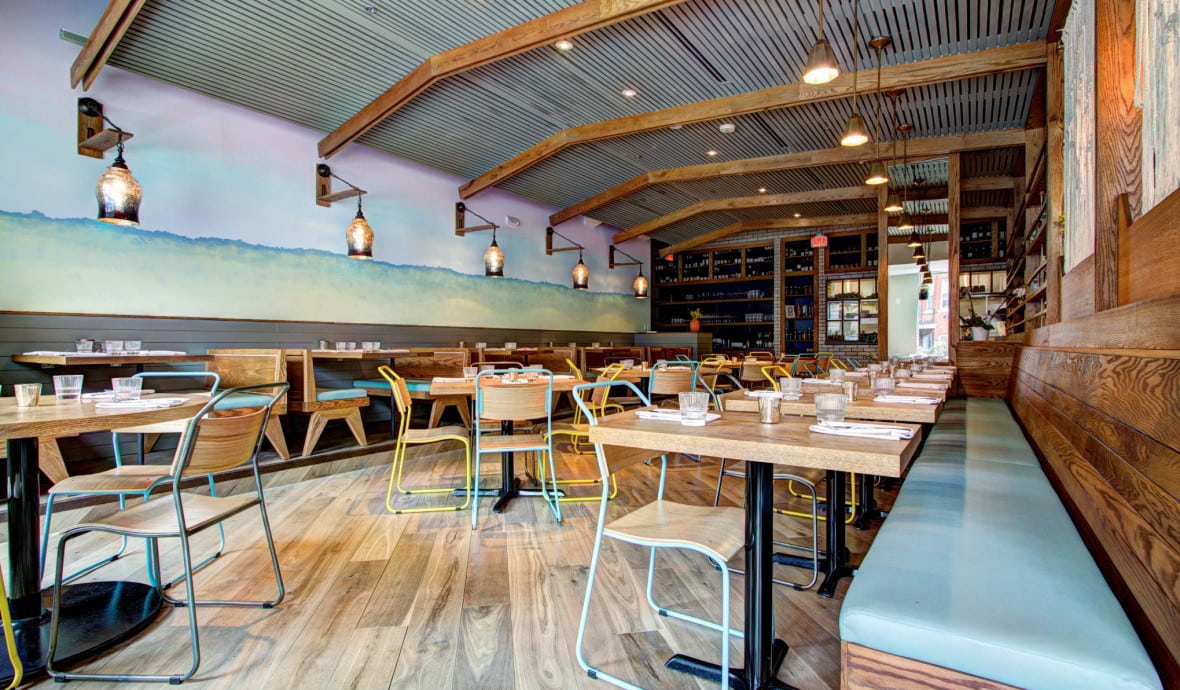 source: kmdconsultants.com
Lighting can simply illuminate the place. Choose the right set up. During the day cool light is a great option. Warm and soft tones ideal to create a bit contrast from the darkness. 
source: pintrest.com
Architecture is also play an important role. Create an industrial look. Use the modern design furniture that can enhance the entire decoration. Fine and clean floor design simply bring a lot of fun and excitement.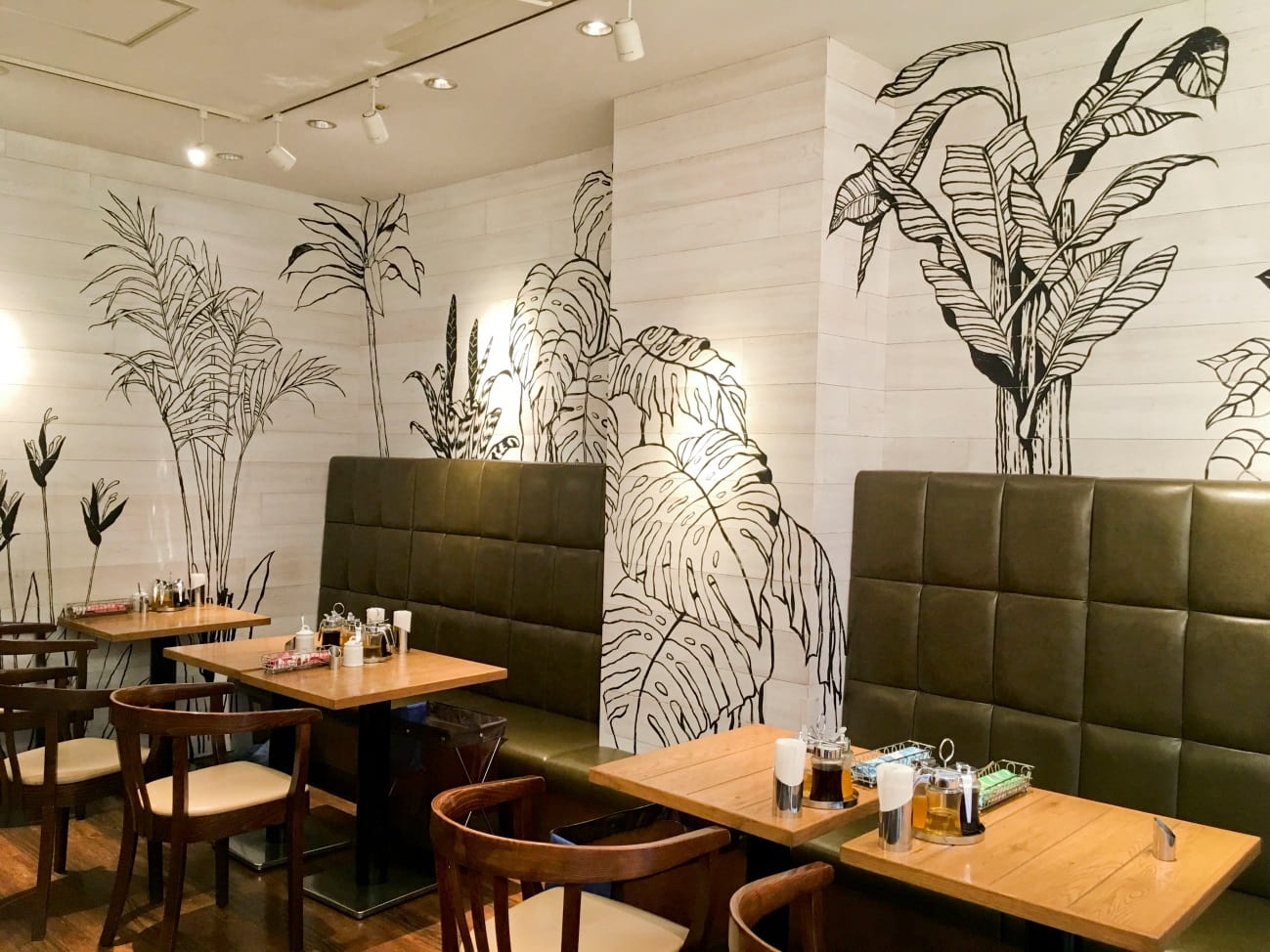 source: shinjukuguide.com
Lots of natural elements, mix of wood types. The look will create a royal environment. Use neutral color theme.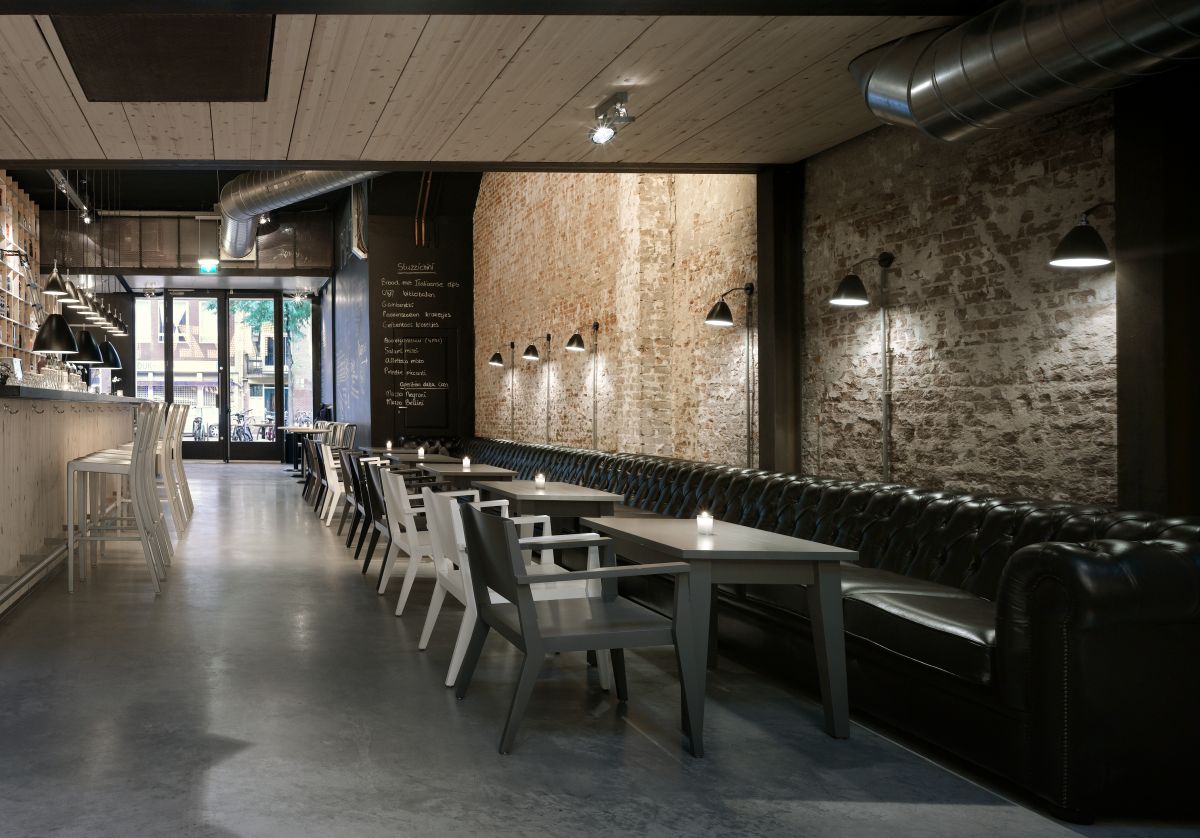 source: startyourrestaurantbusiness.com
When it comes to decoration right furniture lighting set up and also the fine lines can simply create natural ambiance to a small cafe design decoration. Use some wallpapers to fill all those empty walls. 
source: thelytlehouse.com
Make the look charming and romantic. Modern design elements that can make the place comfortable and stylish.
Unique contrasting material and right lighting fixture. It can make the look warm and soft.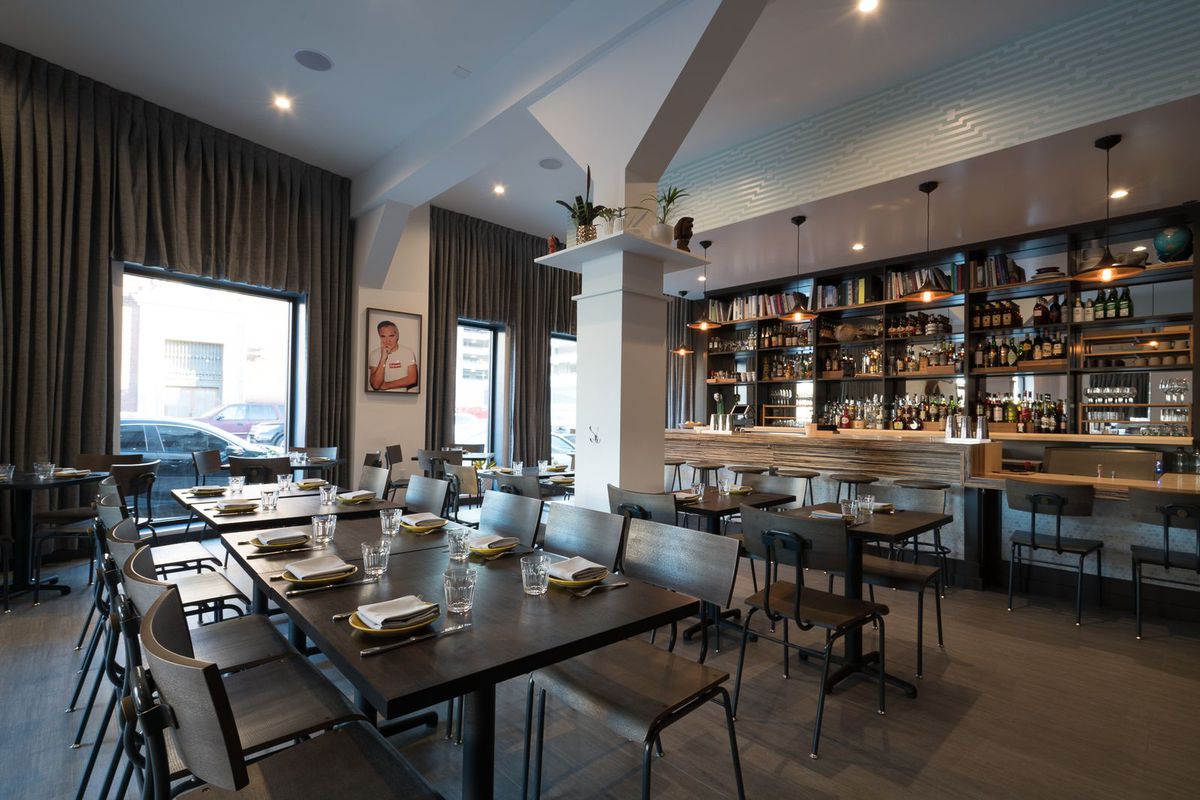 source: la.eater.com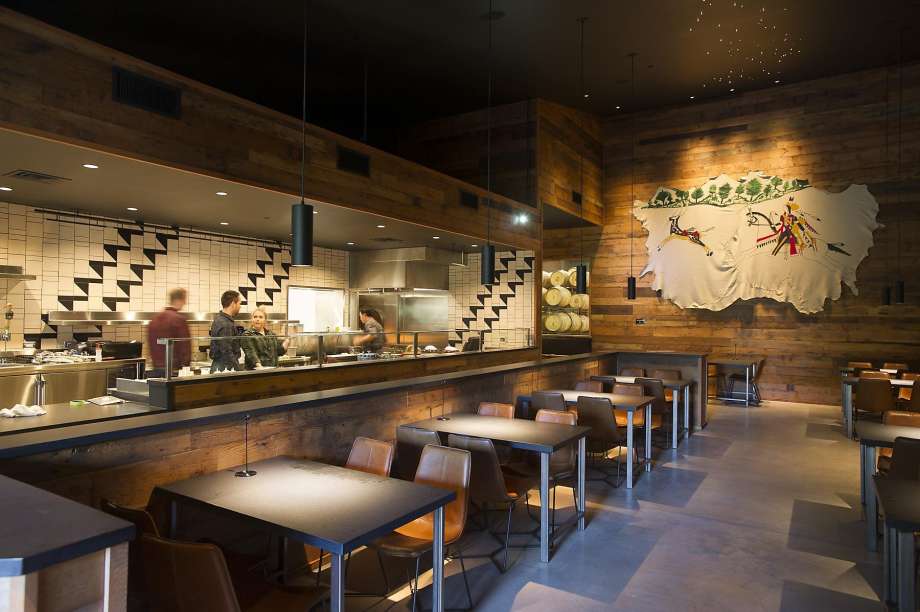 source: insidescoopsf.sfgate.com
A simply modern design cafe interior it doesn't require much. To make the interior comfortable and stylish use the wooden style furniture set up.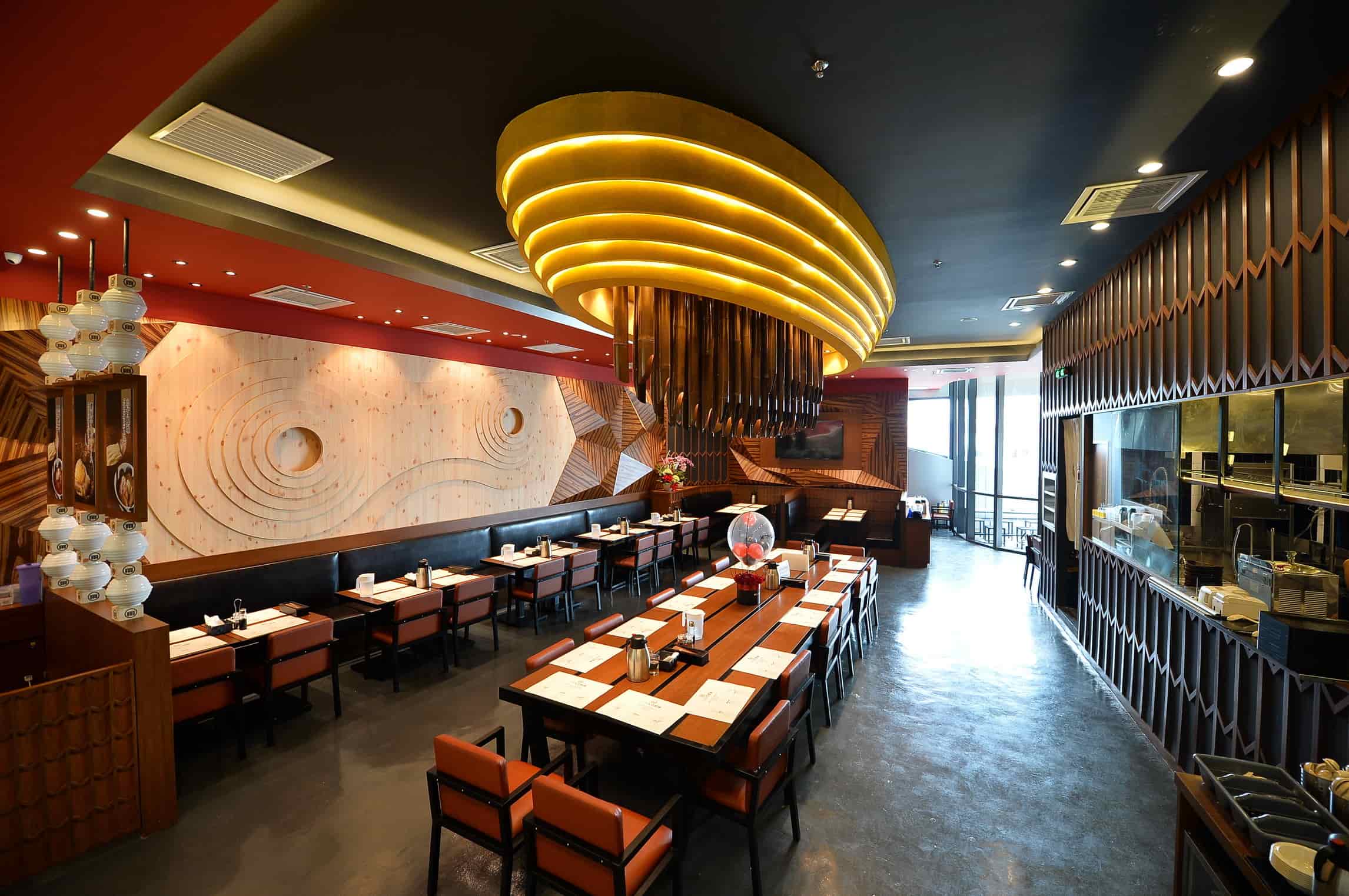 source: timeout.com
Coffee shop is a best go-to place for catching up with your friends or spend some alone time. Decorating your cafe area with these amazing ideas and make the place more attractive.