Toronto is one of the most established cities in Canada and is considered its economic hub with numerous skyscrapers; the most prominent and well recognized of all is the iconic CN Tower. Toronto is also situated along Lake Ontario and is always hustling and bustling. If you are looking to move to Toronto, make sure to look out for the following things at The Architecture Designs. 
The Weather
source: newswire.net
Toronto has much milder and bearable weather, unlike other cities in Canada. But that does not mean that it is not cold out there. You should always be prepped with your winter gear when moving to Toronto. 
Public Transit
Toronto has a very highly rated and well-made public transport system. You don't need to own a personal vehicle when living in Toronto. There are numerous forms of public transport such as subways, trains, buses, streetcars.  The newly introduced electric bicycles, which you can get everywhere, is a healthy and environmentally-friendly option. You can reach every corner in Toronto through public transit.
The Housing Market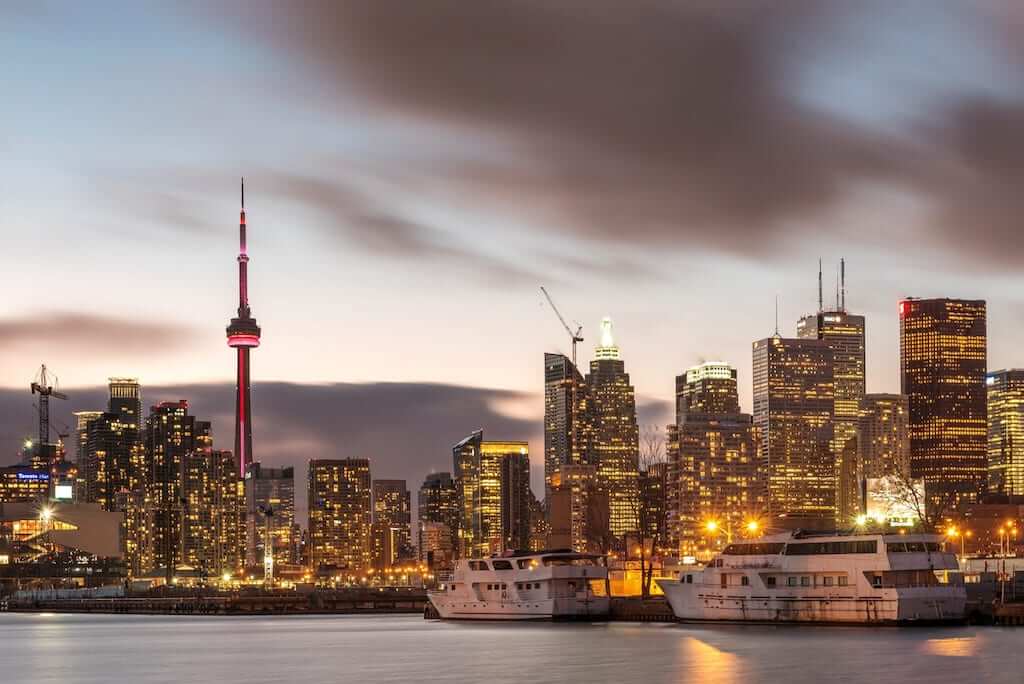 source: heyexplorer.com
As expected, the real estate prices are high in Toronto, similar to other major cities in Canada. This is the case because the supply is low, while the demand and competition for available properties are impossible to bear. If you're planning on purchasing a detached house, then your odds are even lower. For context, the average price of a detached house in Toronto is over USD 1.5 million, so brace yourself. A quick Google search about "Toronto Homes for Sale" will take you a long way. 
Terrific Traffic
Toronto is the second-worst city according to traffic in numerous traffic indexes. When living in Toronto, be sure to leave very early for special appointments, just to make sure you are in time. The traffic situation is highly unpredictable and frustrating in Toronto. Traffic is one of the worst things about living in Toronto, but there is nothing much anyone can do about it. This is one of the major reasons why most people prefer public transport in Toronto. 
Unique Neighborhoods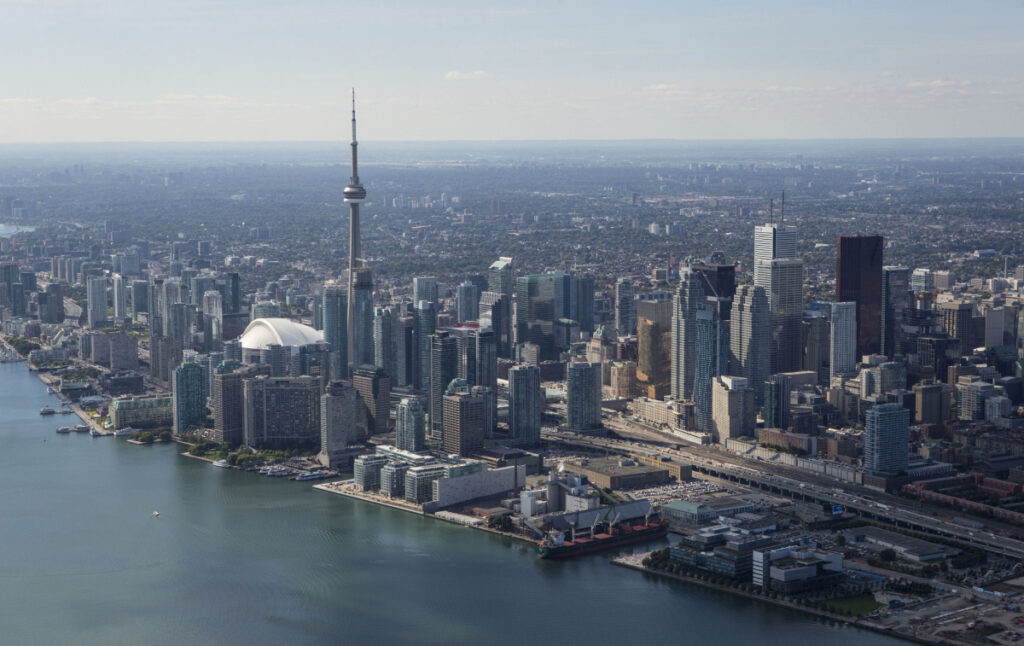 source: notablelife.com
Toronto is a very diverse city hosting many people from many backgrounds. Well-known and prominent neighborhoods include Little Portugal, The Junction, or the Entertainment District. Each neighborhood offers something unique to the community, and each is worth visiting while in Toronto.
Apartment Hunting
You might be thinking about renting out an apartment while you look for the detached house of your dreams but let me stop you right there. There's a tough competition for apartments, as well, and they do not come cheap either, with a one-bedroom apartment costing over USD 2,500 a month. Fortunately, the prices have decreased due to the pandemic, but it's still difficult to get a good apartment in prominent locations. So, be careful and considerate when looking for one. 
Smaller Spaces
Toronto apartments are very limited in space and could be a setback for you if you're used to living in a home or a larger apartment square-foot-wise. If you have too many things which can't fit in your apartment, you could always rent out a storage space to store them. They come with the most offering climate-controlled environment to keep your things in top shape. Toronto apartments will challenge your adaptability.
Arts and Culture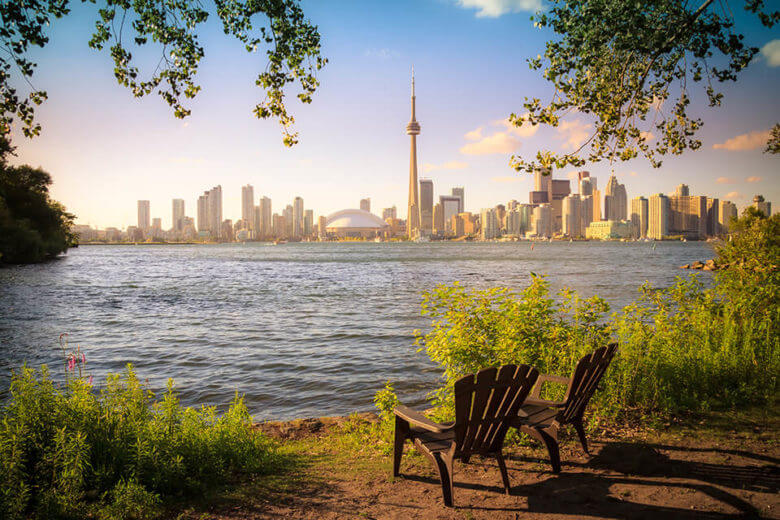 source: schmidtmovers.com
Although, Toronto is similar to every other city in the world and was hit hard due to the pandemic. The vibrant and colorful energy of the city still lives on. It is a house to numerous cafes, museums, art galleries, fashion shows, bars, restaurants, and other unique and eccentric hotspots. Toronto has an aesthetic art scene due to the endless amounts of different cultures that make up the essence of the city.
Friendly Roommates
Toronto is a city where most people live in shared apartments. This is due to the high rents in Toronto, where most people are looking to shape their future by working hard and saving well in the present. Sharing an apartment helps lower your expenses so that you can save money for other endeavors, or if you're a student, help pay for your university.
Aesthetic Greenery
source: pinterest.com
At a glance, Toronto looks like nothing but high skyscrapers and concrete infrastructure, which gives it a dull image. In reality, Toronto has lots of lush and greenery and helps provide a breath of fresh air to an extremely hectic and hustling bustling city. The greenery is especially important as it helps ease the nerves and make you forget about the busy day you had and helps relax as there's nothing more relaxing than nature itself.
Nevertheless, these things should not put you off from moving to Toronto, Canada. Regardless of the above factors, it is undeniable that Toronto and Canada as a country is a fantastic place to move to, especially if you want to build a successful career or get a quality level of education. Also, if you are a well-qualified individual from another country, you can still settle in Toronto by applying for skilled immigration or their provincial nominee programs. Indeed, life is good in Canada and one must always try to visit the country if not live!