If you want to dazzle your family, friends, or guests with a roaring flame without an actual fire, then an electric fireplace is just what you may need. 
An electric fireplace is a heater that simulates a fireplace burning wood, coal, or gas. They're normally used to replace traditional fireplaces that can't be used anymore.
There're, however, a few things you may need to consider before you install an electric fireplace. 
There's No Need For A Chimney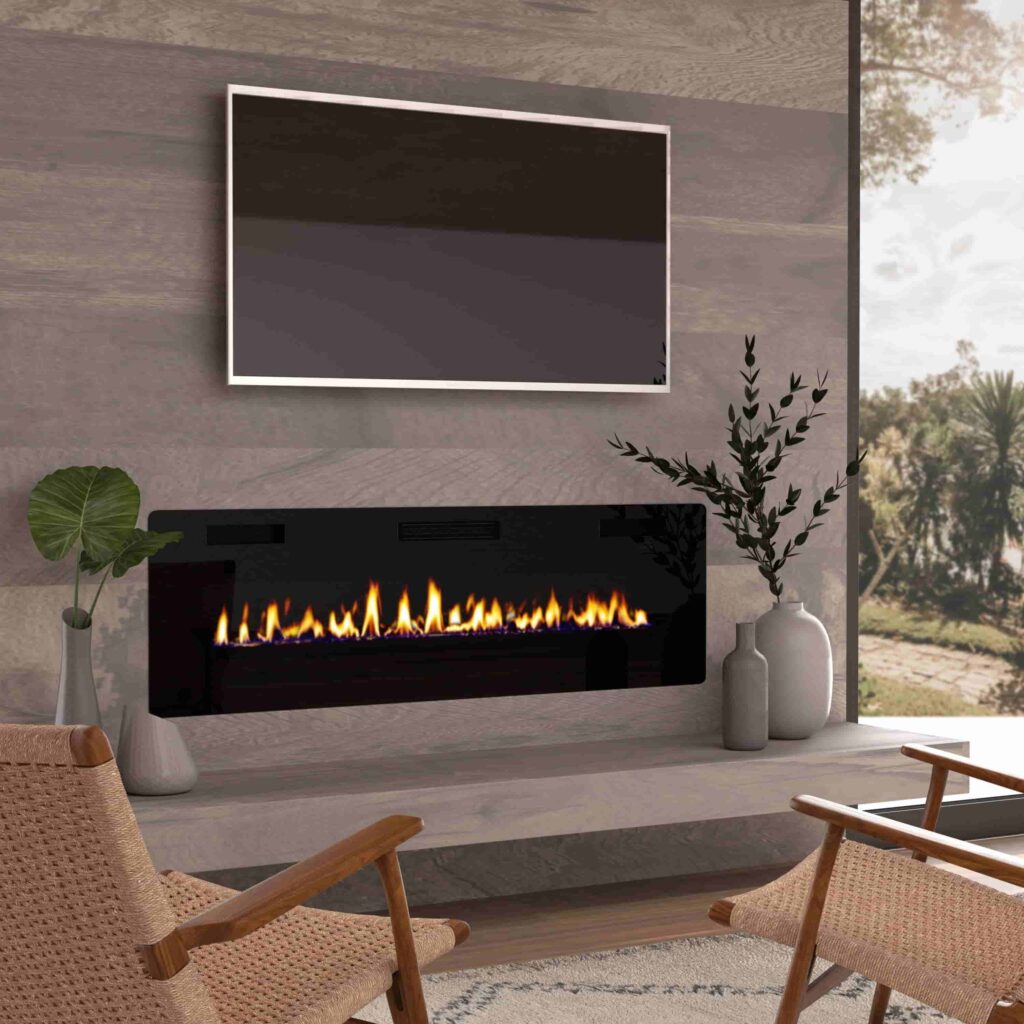 source: ostkcdn.com
Because electric flames have no real flames, you don't have to worry about smoke or gases when you light them up. You won't, therefore, need a chimney or flue to enjoy the pleasure of an electric fireplace. 
You have the liberty to have a fireplace even in an apartment with no access to a chimney. Electric fireplaces are flexible and can be installed in any room of your choice, and they don't need special venting. 
Decide The Room To Install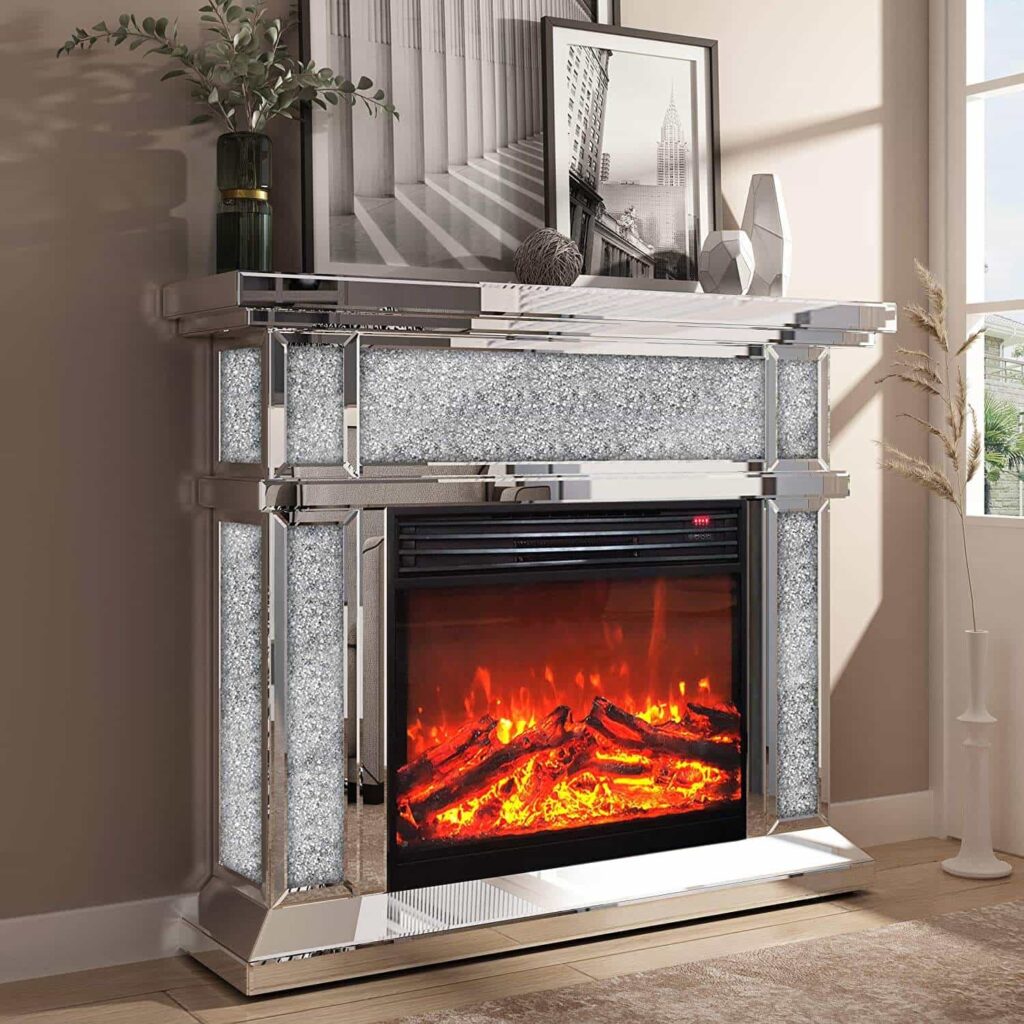 source: amazon.com
Before you buy an electric fireplace, you need to have an idea about which room you'd want the fireplace to be located in. 
Although they can be installed as inserts on open fireplaces, electric fireplaces don't need special ventilation. So, as long as there's an electric supply, you can install the fireplace pretty much anywhere, even in your basement.
Some things you might want to consider when you want to pick the right room for your fireplace include:
Where may the electric fireplace have the most use?

Who will need the fireplace more in your home?

Will it be used as an alternative form of heating other than central heating?
By addressing these questions, you should be able to decide on the room to install the fireplace.
Decide Where In The Room You'd Want To Place The Fireplace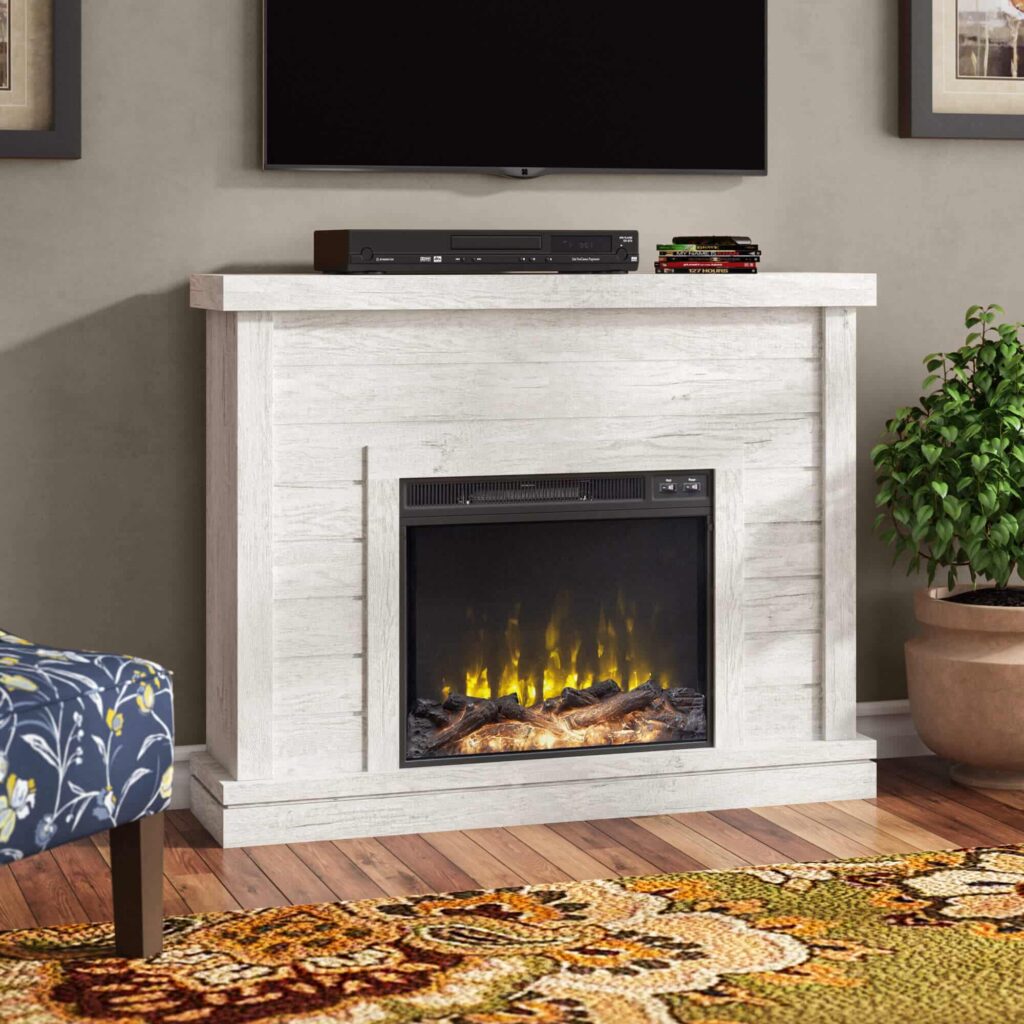 source: wayfair.com
After deciding on the room, the next decision is the fireplace's location in the chosen room.
 An electric fireplace comes in various forms and models designed to be placed in specific locations, such as:
Fireplace inserts which can be placed into your existing traditional fireplace

Wall units

Freestanding units

Corner units
Clearly, with such an array of options, you can be spoilt for choice on where you'd want your fireplace to be situated in a room. 
Wherever you decide, make sure it's away from curtains or any other furniture that may block the inlet or outlet of the heater.
Choose The Right Output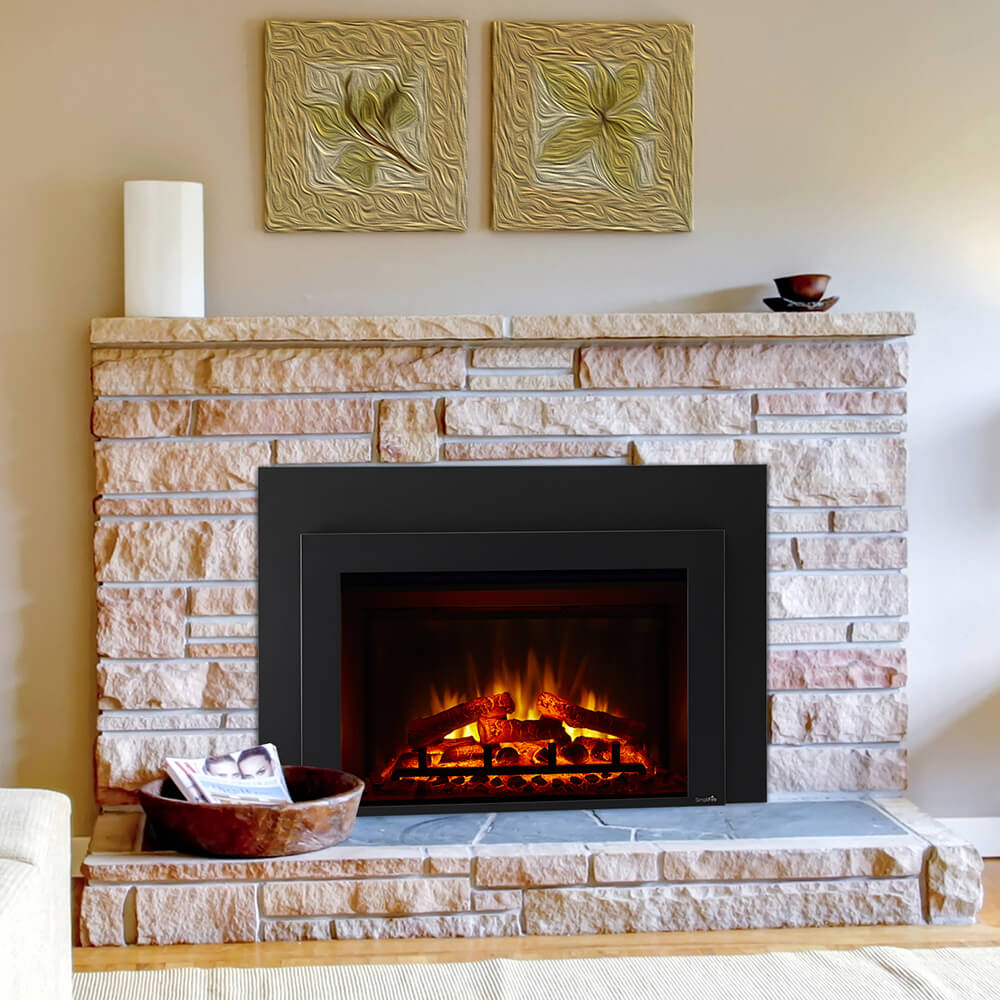 source: hanover-products.com
An electric fireplace has heat outputs that are measured in BTUs. The lower the BTU, the lower the heat output from the electric fireplace.
Before you buy a fireplace, you'll need to think about its heat output and power consumption. This will depend on the size of the room which needs heating.
A standard electric fireplace has a 1 500W fan heater that could heat up an area of about 150 square foot. A 1 000W fireplace could heat-up about 100 square feet of room area. Measure your chosen room and enquire about the different options so that you pick the best size for your needs. 
You'll Need An Electric Power Supply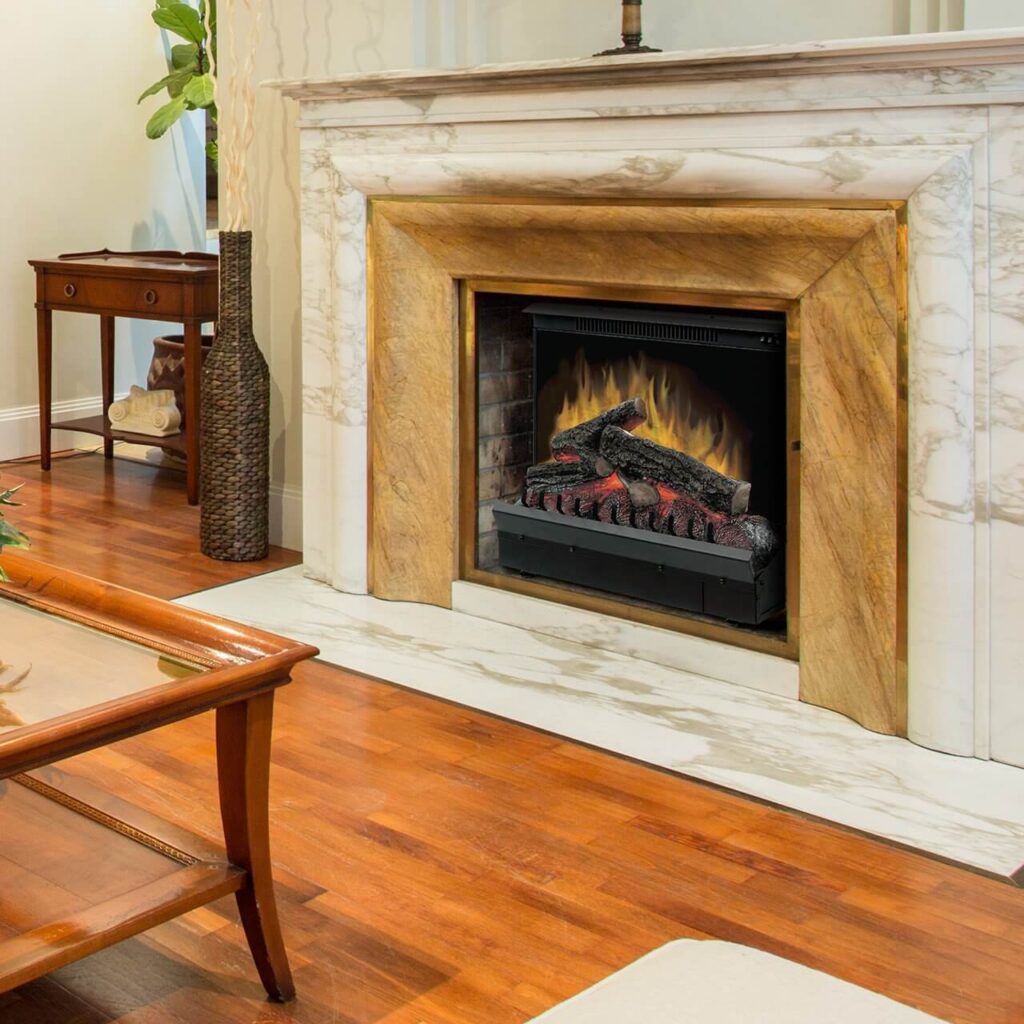 source: mantelsdirect.com
Electric fireplaces need electricity; therefore, you'll have to ensure that there's a power supply before you install one. You can't use an electric heater without electricity. You should, however, never use an extension on a fireplace; it has to be plugged directly into a wall. 
You could also buy an electric fireplace which can be installed directly into your home electrics. Such installations usually have more heat output than those that run from socket power. You'll, however, need some professionals to do the installation for this kind of heater.
Installation
Most electric fireplace models are easy to install and may not need professional installation. If you decide to install a standalone unit, all you may need is to plug it in. 
A wall-mounted fireplace can also be DIY if you're a handy person, but if you're not sure about your technical expertise, it's recommended to seek professional help.
Check For Warranty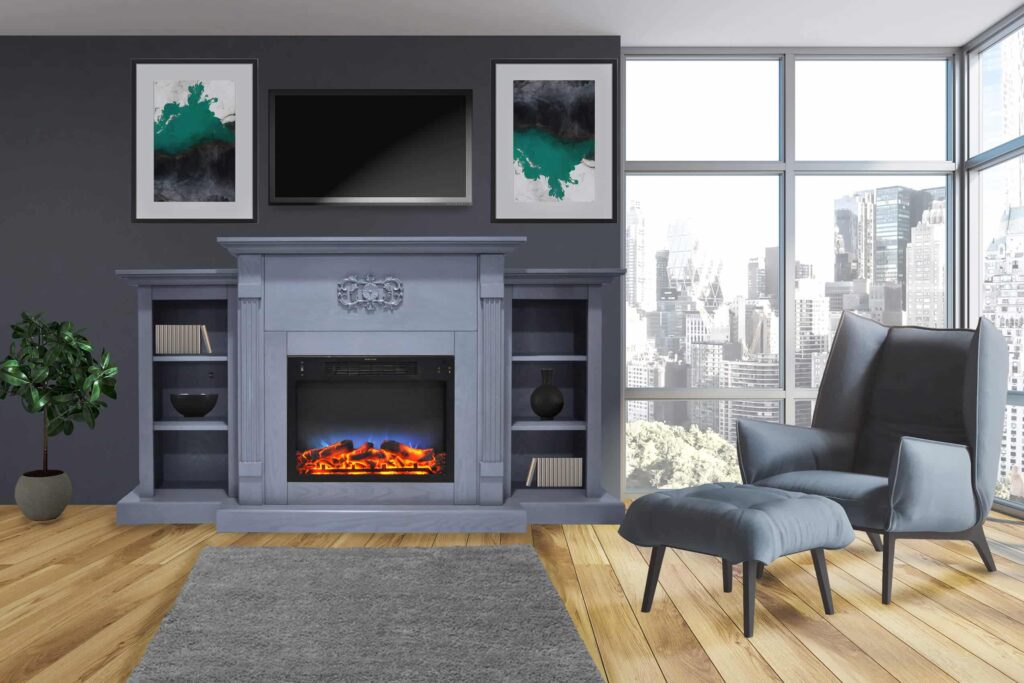 source: shopify.com
Like most other electrical gadgets, an electric fireplace has many components that may malfunction before its time. To protect your investment, it's always a good idea to check for a warranty before you go ahead and install yours. 
Conclusion
An electric fireplace is an excellent alternative for traditional wood, coal, or natural gas fireplace. It's a portable, clean, and easy-to-maintain gadget that could also add to the aesthetic value of your home. 
Some basic things to remember before you do your installation include:
The location of the fireplace

Power source

Size of fireplace

Type of fireplace